When Amazon launched the Kindle, it probably had no idea Kindle would become the ebook reader. Sure, there are others ereaders out there, but the Kindle in its many forms offers an experience you just don't get from other devices. That's why it's spectacularly popular, with its long battery life, illuminated display and, in some cases, waterproofing.
Not only is the Kindle incredibly power efficient, but it's also well-connected, meaning you can easily download new books. It's also very easy to use and seamlessly integrates with your Amazon account. While there are regular discounts throughout the year, the best prices are available around sales holidays like Black Friday.
The real decision is which model you should buy. There are currently six models of Kindle offered by Amazon: the Kindle (refreshed in 2022), Kindle Kids (2022), Kindle Paperwhite, Kindle Paperwhite Signature Edition, Kindle Paperwhite Kids, and Kindle Oasis. Then there's the Kindle Scribe, but that's slightly different.
Related: Best Amazon Black Friday deals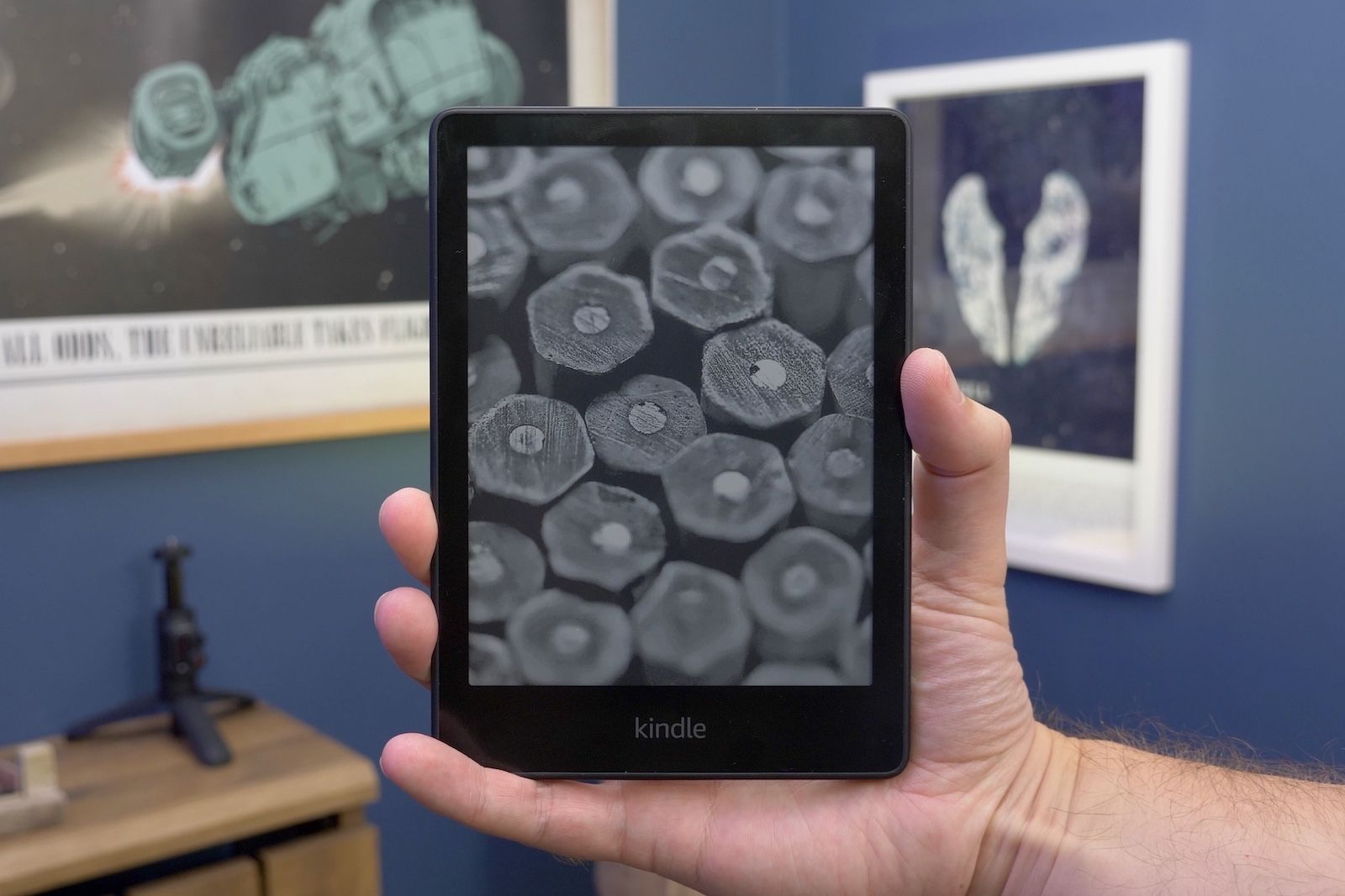 Amazon Kindle Paperwhite (2021)
1. Best Kindle overall
The best Kindle features overall
Kindle Paperwhite offers a big display, illumination, waterproofing and colour temperature controls – but there are no buttons for page turns.
Screen

6.8in E Ink, 300ppi, 17 LED illumination, adjustable warm light

Storage

16/32GB

Battery

10 weeks

Dimensions

125 x 174 x 8.1mm, 205g
Pros
Display illumination and size
Water resistant
Great battery life
The Amazon Kindle Paperwhite, refreshed in 2021, offers a 6.8-inch display, larger than other Kindles – except the Oasis at 7 inches – so there's loads of space for reading which we love. There's 8GB of storage and it's limited to Wi-Fi connectivity only – there's no option for cellular connectivity, although that's no problem as you can always hotspot off your phone. There's a front-lighting system so you can read in the dark, but you can also adjust the color temperature of this. There's a USB-C port for charging, with the battery lasting up to 10 weeks. It is waterproof with an IPX8 rating.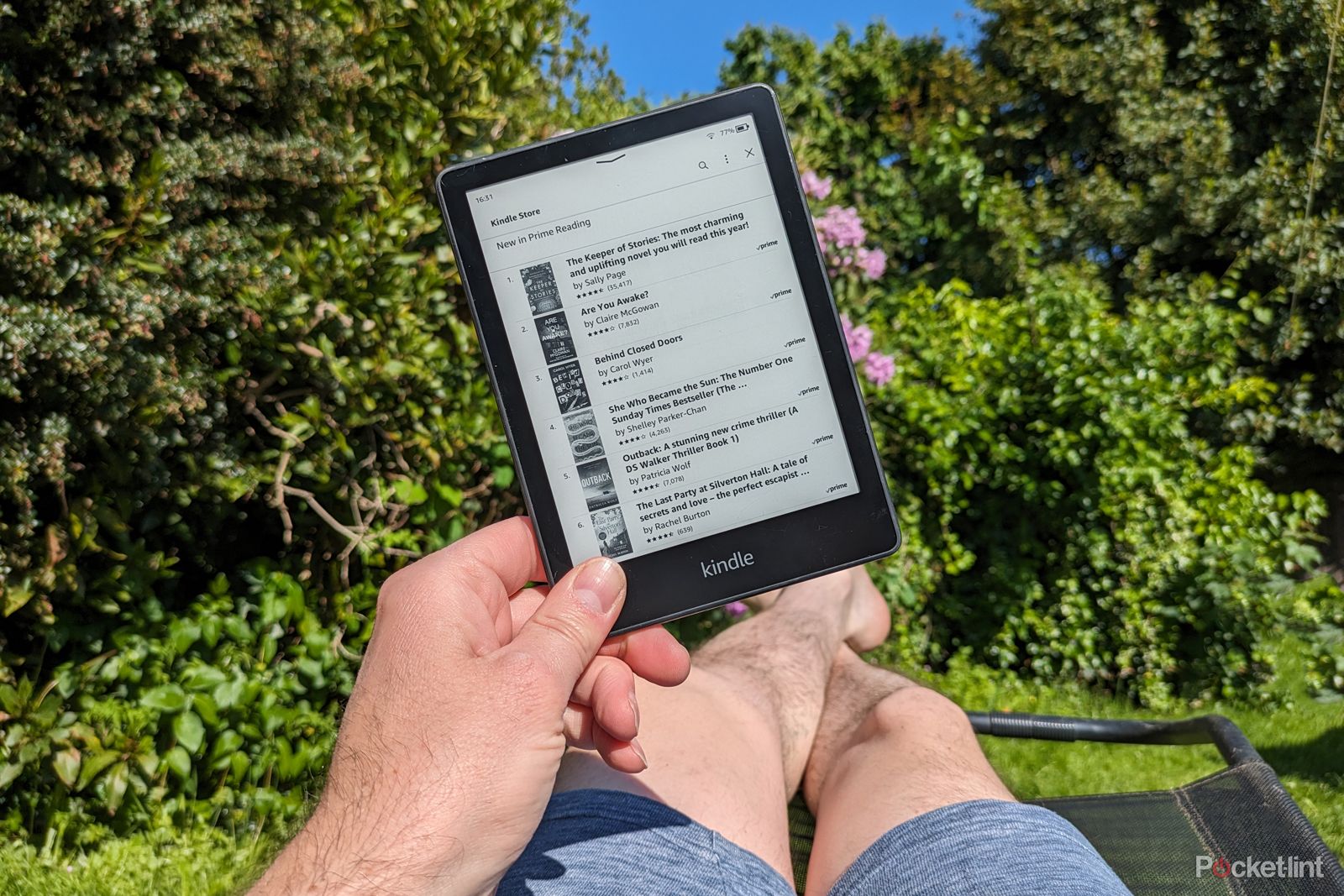 But there's no button for page turning – that all has to be done through a tap or a swipe, which we don't find as natural as the Kindle Oasis' buttons. However, given the price and the features offered by the Kindle Paperwhite, we think it's the best Kindle for most users. There's also a full range of accessories, so if you're after a case for your Paperwhite, there are plenty to choose from.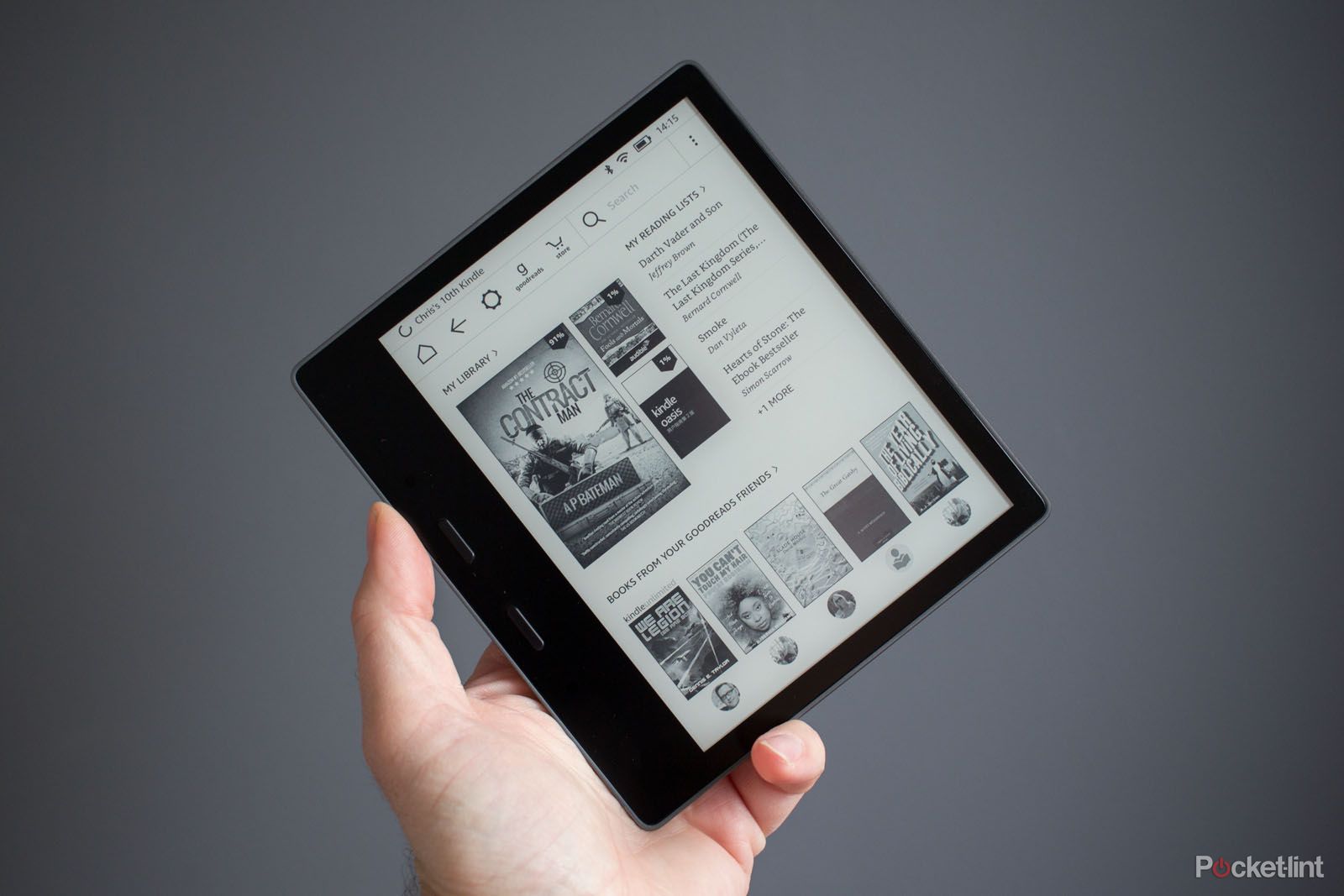 Amazon Kindle Oasis
2. The best quality Kindle
The flagship Kindle, but it's expensive
The ultimate reading device, this is for book lovers who consume books at speed and want the best device available to read them on.
Screen

7in E Ink, 300ppi, 25 LED illumination, adjustable warm light

Storage

8/32GB

Battery

6 weeks

Dimensions

159 x 141 x 3.4-8.4mm, 188g
Pros
Premium quality build
The best display of all Kindles
Waterproof
Bigger and better, the Kindle Oasis is designed to be the ultimate reading device. This model has a 7-inch display – so, larger than all the other Kindle devices – and incorporates all the top features. It offers illumination, but with more LEDs so things are more evenly distributed. It also boasts auto-brightness, so it has the highest quality display, just a little better when compared to the Kindle Paperwhite. It also has buttons for page turning, making for a great reading experience.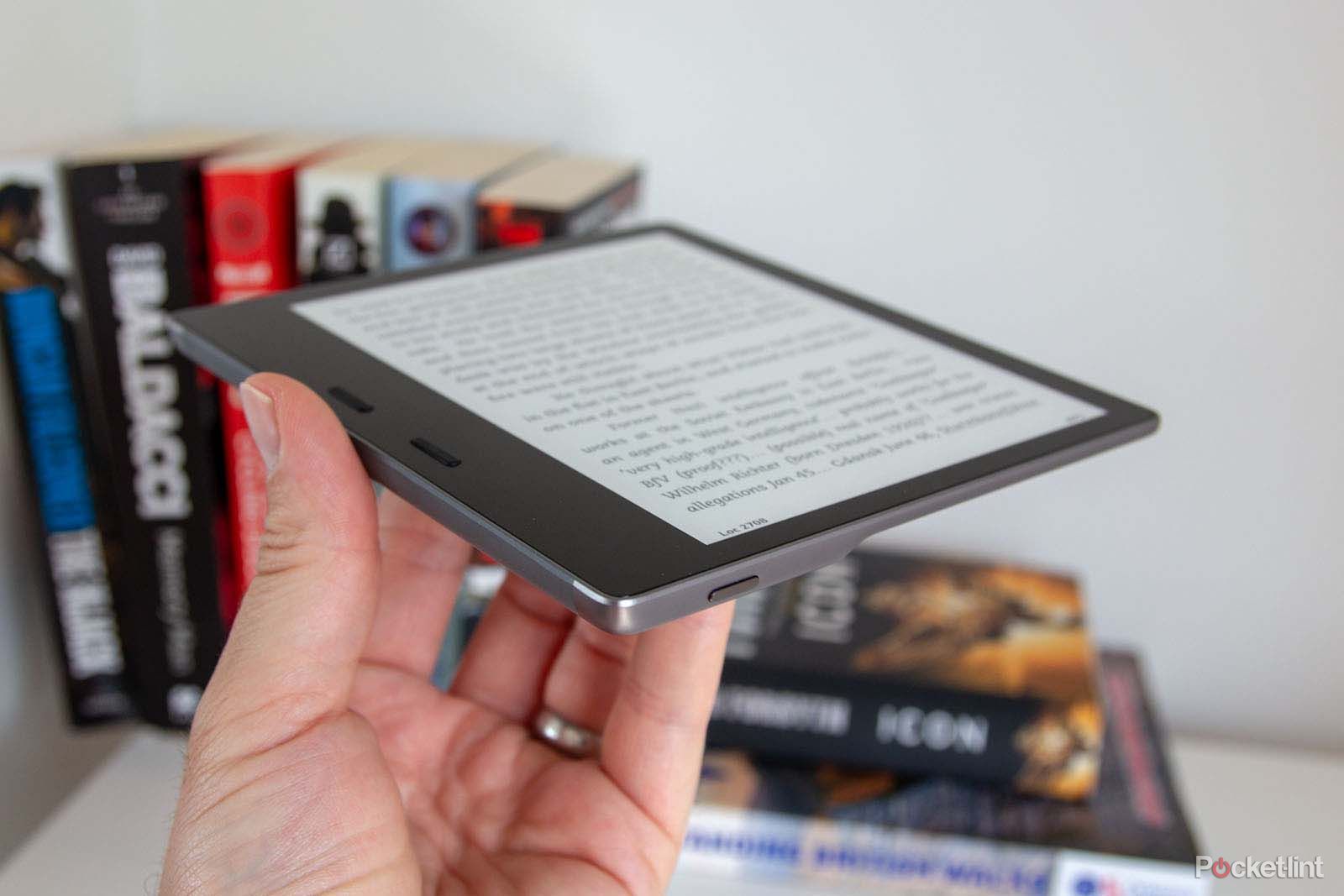 The Kindle Oasis is waterproof, while retaining a thin and light design, so it's easy to slip into any pocket – and it's the only model with page turn buttons. With 6-weeks of battery life, it won't last quite as long as Paperwhite, but it's a lot more premium in the hand. The only downside is the price – and that it still has a Micro-USB for charging – which is a bit of a drawback. Yes, the Kindle Oasis is getting a little older now, but it still delivers stellar performance.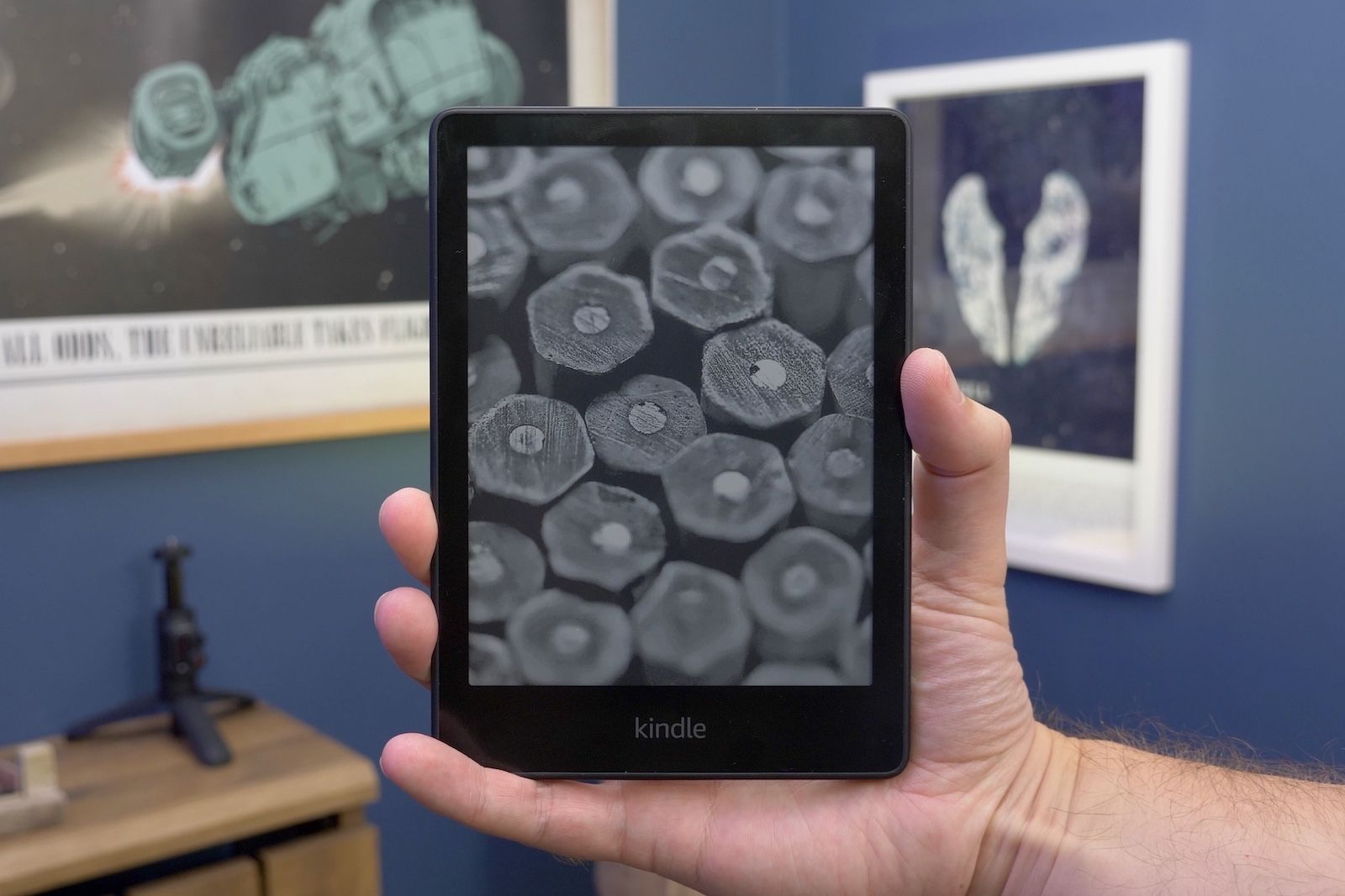 Amazon Kindle Paperwhite Signature Edition
3. Kindle with premium features
The Paperwhite with a bit extra
Adding wireless charging the Kindle Paperwhite along with more storage just adds to the premium experience.
Screen

6.8in E Ink, 17 LED illumination, adjustable warm light

Storage

32GB

Battery

10 weeks, wireless charging

Dimensions

174 x 125 x 8.1mm, 207g
Pros
Wireless charging
Autobrightness
Great Paperwhite experience
Cons
It's just a little more expensive
The Paperwhite Signature Edition is based on the 2021 Kindle Paperwhite, but makes a few changes to make it slightly more premium. While it's the same case and same design from the exterior, it offers 32GB of storage, 4x of the standard Kindle Paperwhite. It also offers an auto-adjusting front light to suit the reading conditions you're in, so the display is a little better.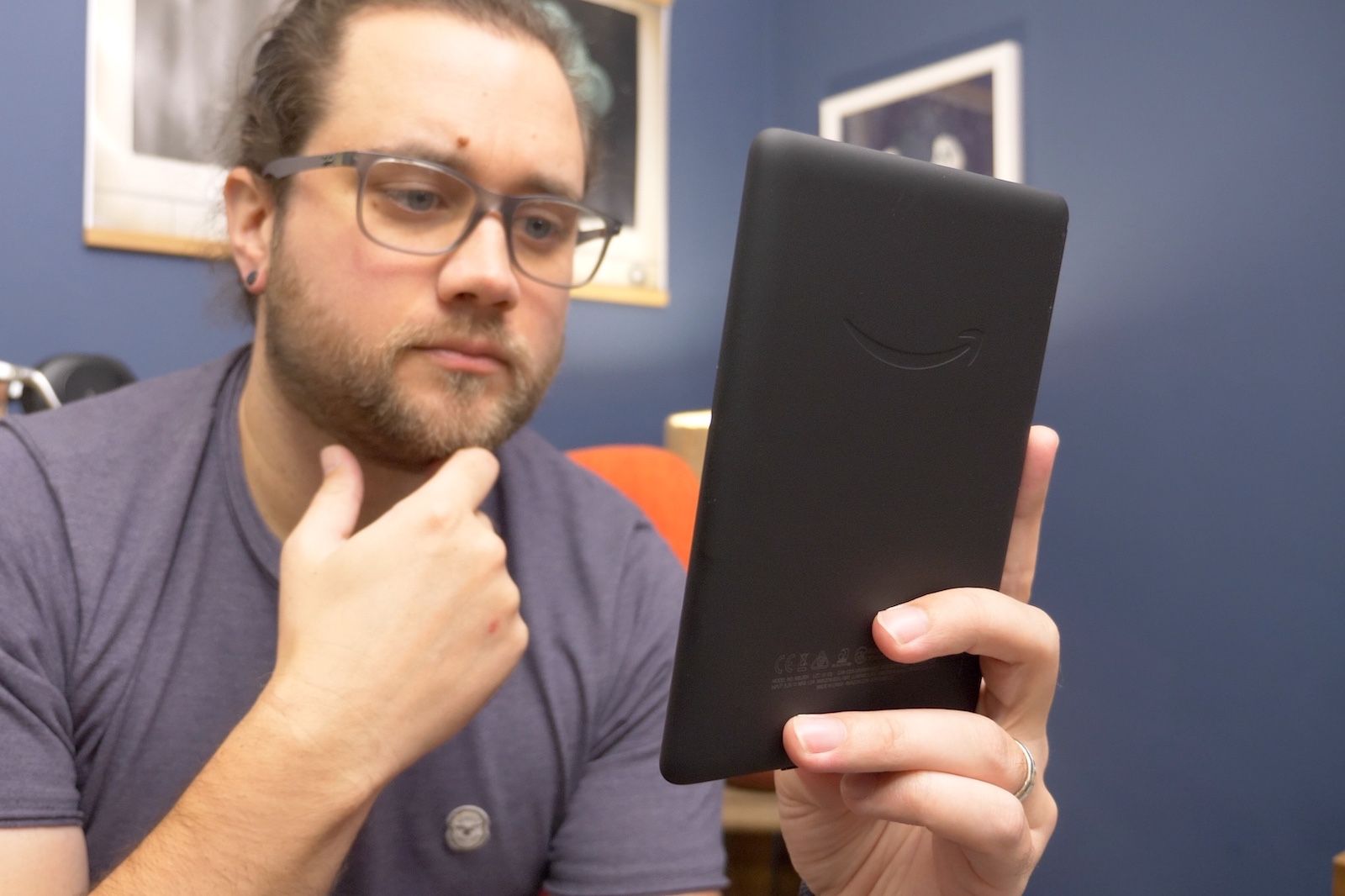 Pocket-lint
There's also wireless charging, with a Wireless Charging Dock designed specifically for this model (an optional extra), so you don't have to plug it in. This will all make for a slightly more premium experience overall – but you will pay a little more for just a few small extras. At its core this is still the same great Paperwhite, it's just that little bit more advanced.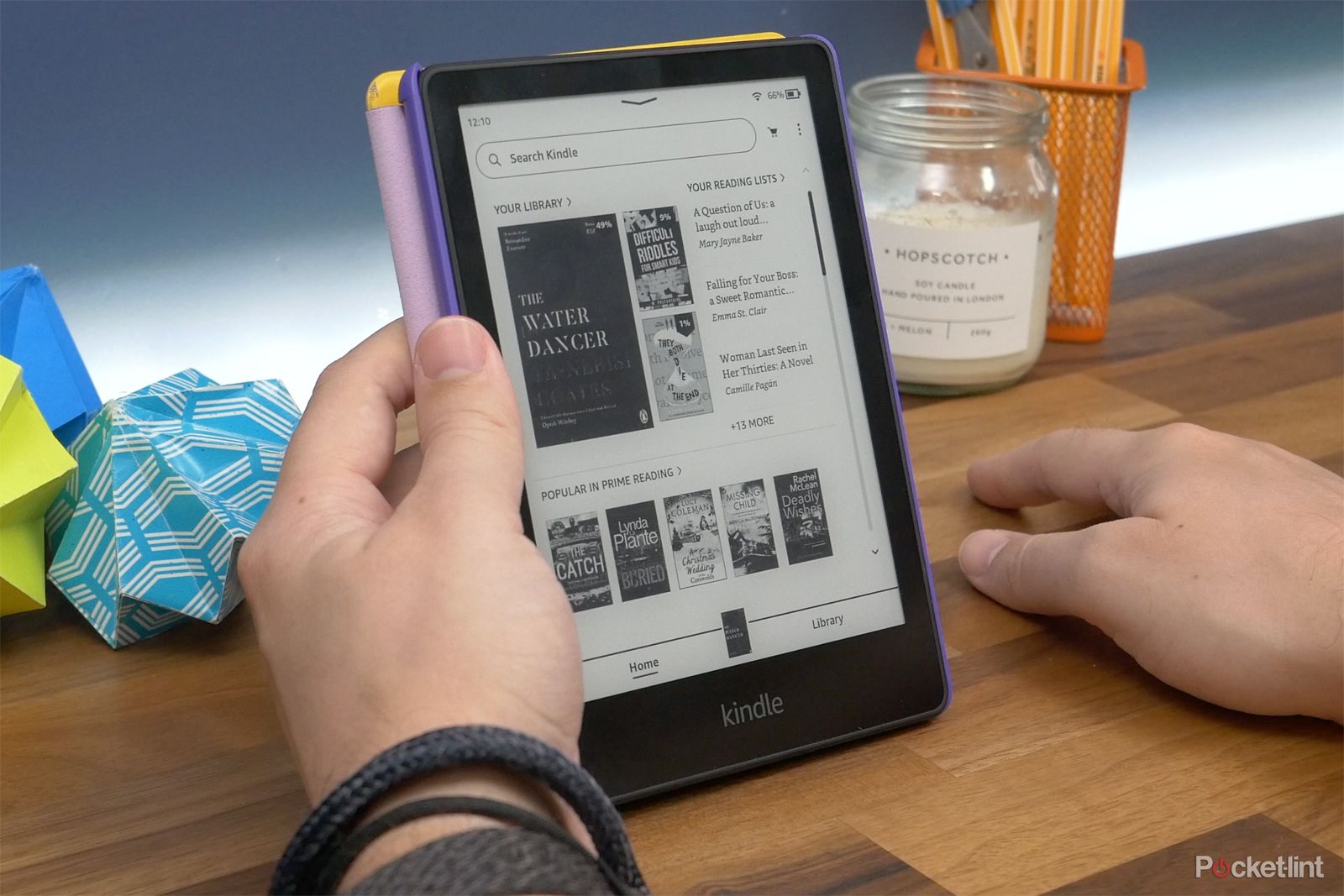 Amazon Kindle Paperwhite for Kids
4. Best Kindle for kids
Bundled extras make it worth considering
Bundling up the Paperwhite for kids adds a cover, warranty and access to content – on the same great Kindle Paperwhite device.
Pros
Comes with a cover and Kids+ subscription
Great reading experience
Cons
It's basically the same as the Paperwhite
The Kindle Paperwhite Kids is the same model as the Kindle Paperwhite (2021), so has exactly the same features as the "adult" model above – but it comes in a bundle designed for kids. That includes a cover to keep it protected, a subscription to Kindle Kids+ and a 2-year guarantee, so if your kids break it, Amazon will replace it.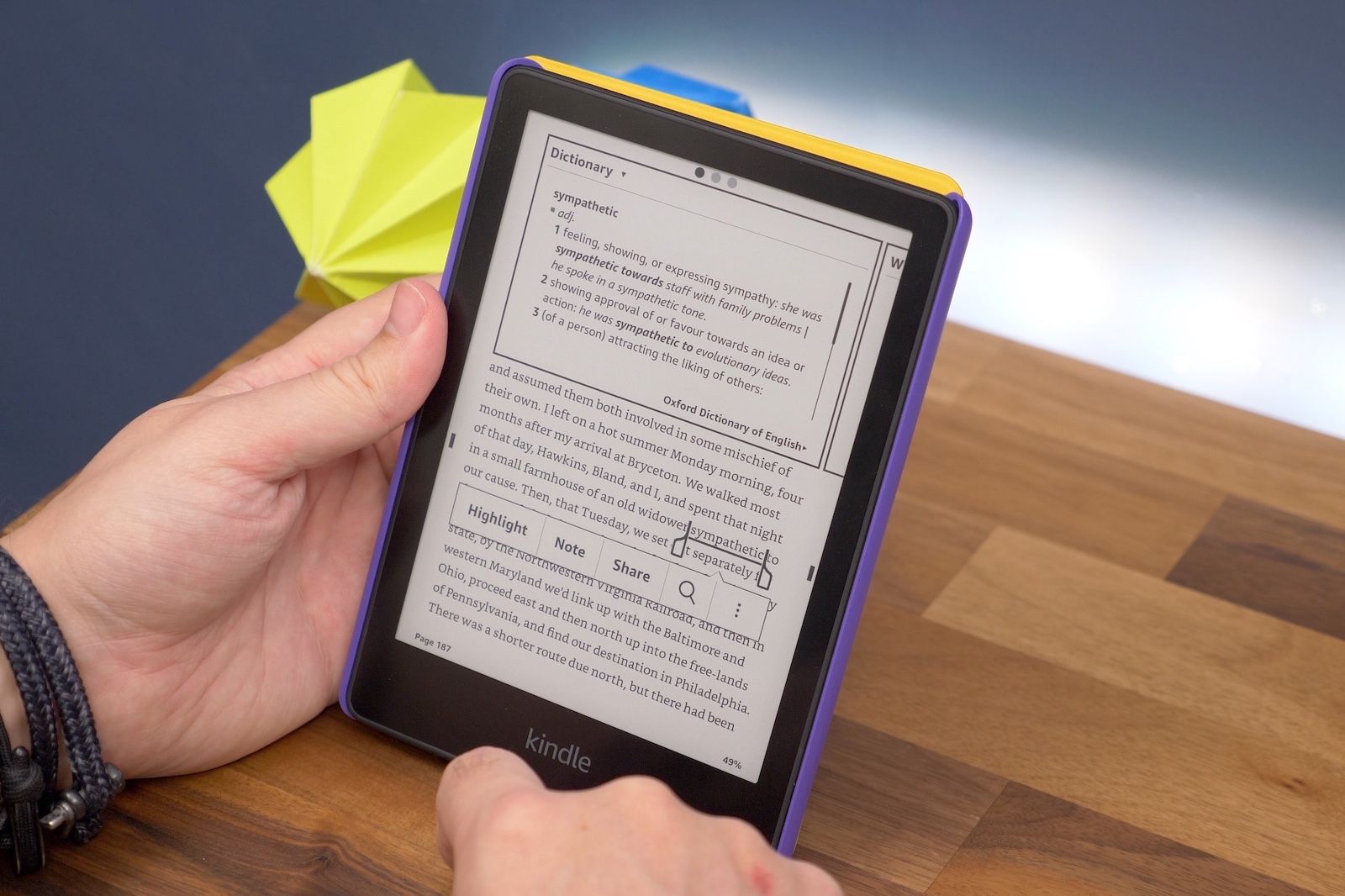 Pocket-lint
The best thing is that when your kids outgrow the kids content, they can use the Kindle as a normal adult Kindle – but at the same time, you can just buy the normal Kindle Paperwhite and it has the same parental controls on it. The benefit here is in the Kindle Kids+ subscription and whether you value that.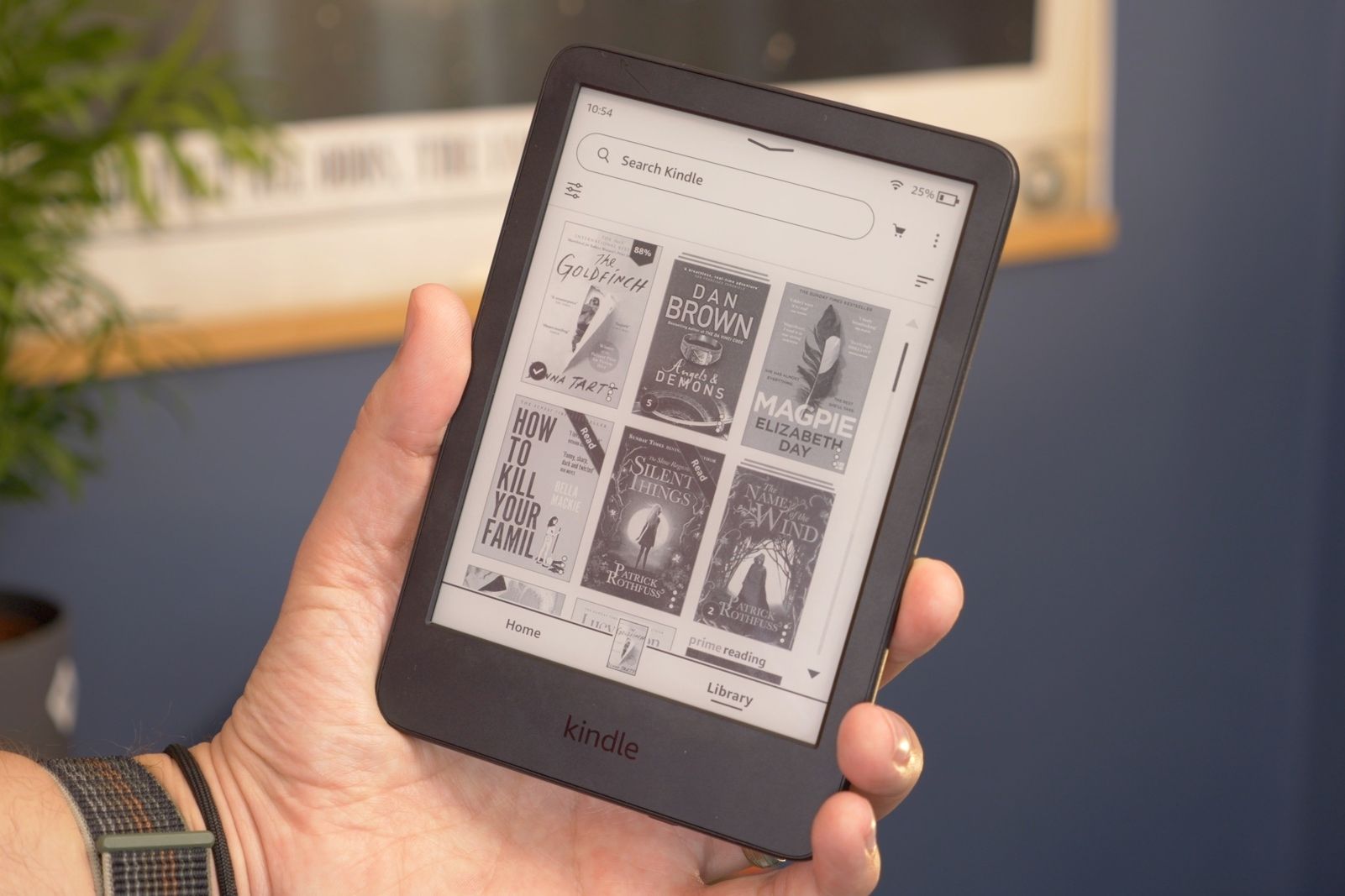 Pocket-lint
Amazon Kindle (2022)
5. Best affordable Kindle
If it's about budget, then go basic
Thinner, lighter and with a sharper display, this is an ideal affordable eReader – but there's no waterproofing.
Screen Size

6in E Ink, 4 LED illumination, 300ppi

Storage

16GB

Battery

6 weeks

Dimensions

157.8 x 108.6 x 8.0mm, 158g
Pros
Great value for money
Good display with lighting
There are some important changes for the 2022 Kindle. While the display stays the same size at 6-inches, it has increased in pixel density over the older entry-level Kindle, so is sharper and offers a better reading experience. This is now the same resolution as the Paperwhite and the Oasis.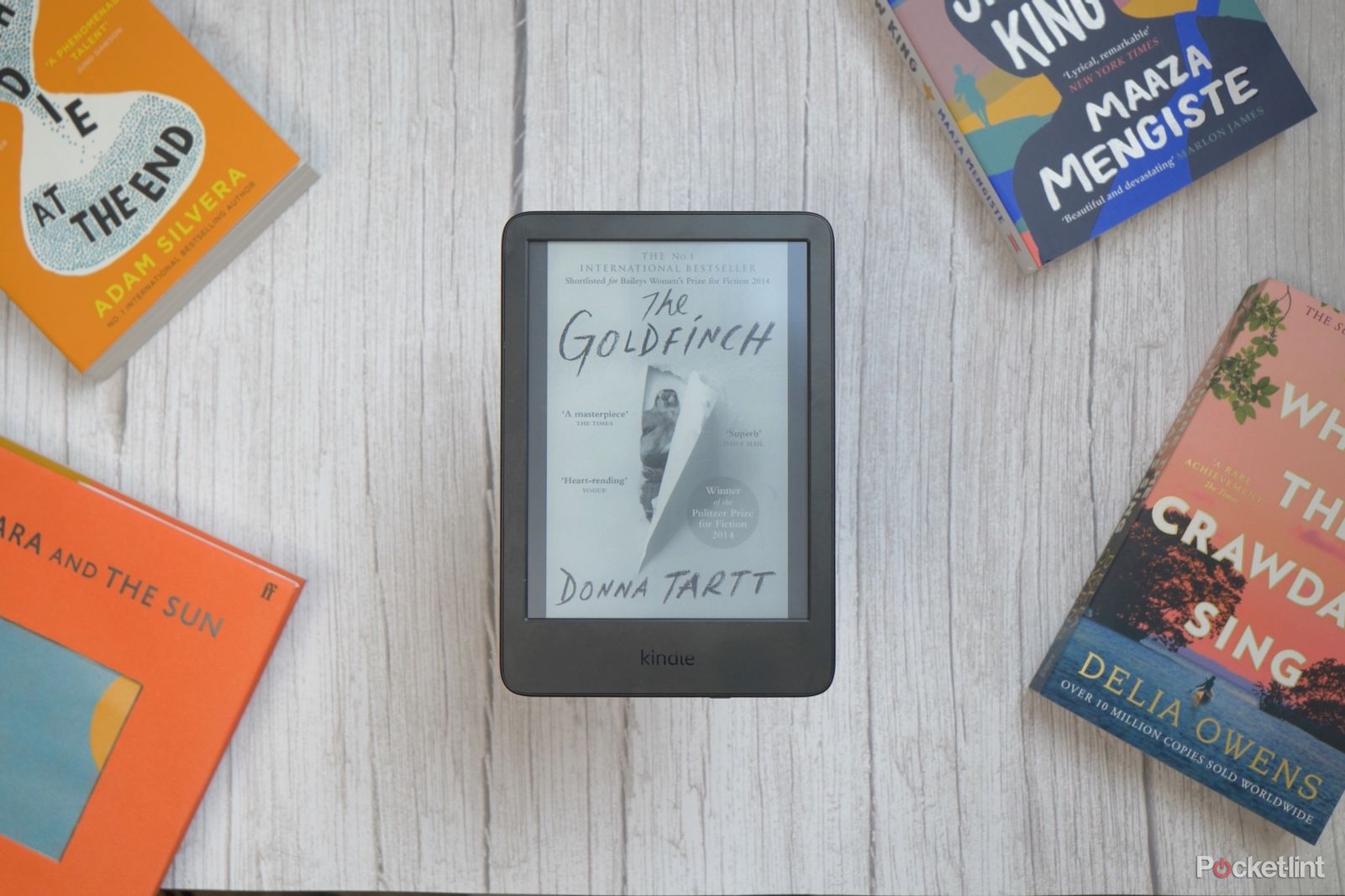 However, the illumination only uses four LEDs – compared to 17 on the Paperwhite and 25 on the Oasis – so the illumination is nowhere near as good. But, this is a thin and light Kindle, with plenty of storage and with USB-C it's convenient for charging. There's no waterproofing on this Kindle, however.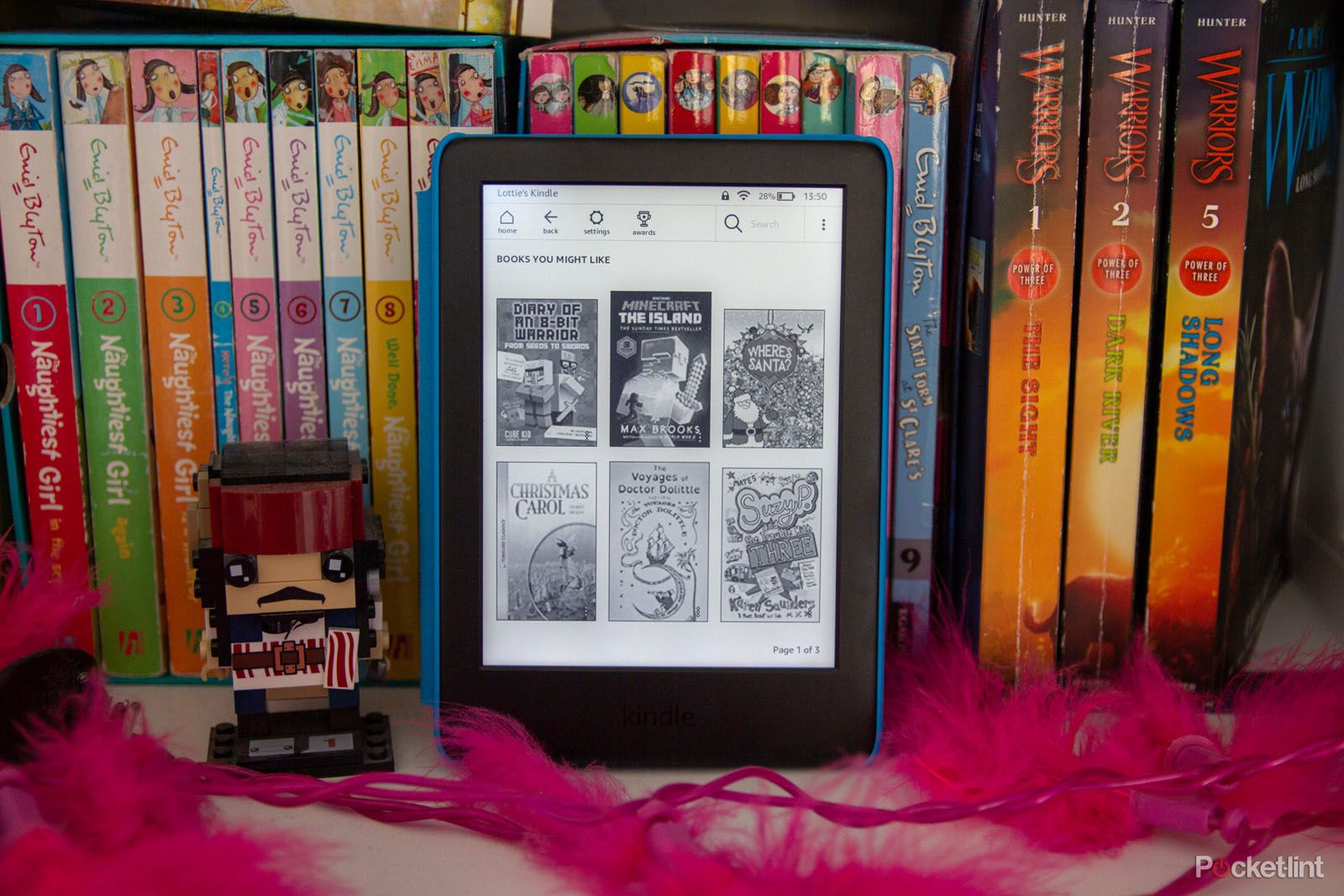 Amazon Kindle Kids (2022)
6. Most affordable Kindle for kids
Ideal Kindle for children
An ideal reader for kids, thanks to the cover and the 1-year subscription to Kids+ for more content.
Screen

6in E Ink, 4 LED illumination, 300ppi

Storage

16GB

Battery

6 weeks

Dimensions

157.8 x 108.6 x 8mm, 156g
Pros
Bundled with cover and Kids+ subscription
Great value for money
Cons
No waterproofing
It's the same as the Kindle, but costs more
The Kids edition of the Kindle is the same core device as the Kindle above, but it comes with a cover (there's a choice of three designs), as well as a 2-year warranty. There's also a 1-year subscription to Kindle Kids+, meaning access to loads of content, ideally tailored for younger readers.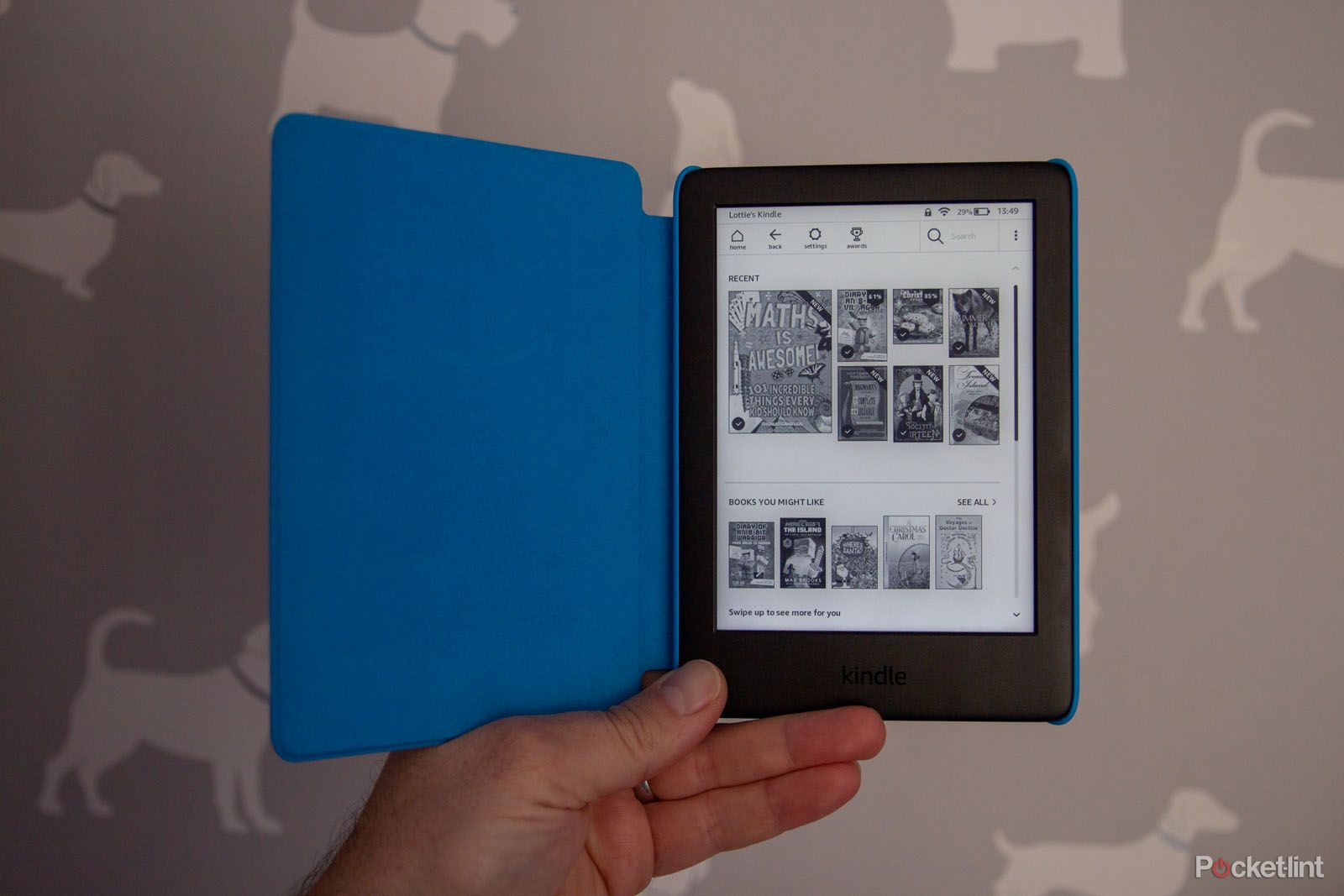 This makes for a cheaper Kids version, but as with the Paperwhite equivalent, you really need to assess the value of the Kindle Kids+ offering – otherwise you might be better of buying the Kindle with a cover, as all devices have the same parental controls.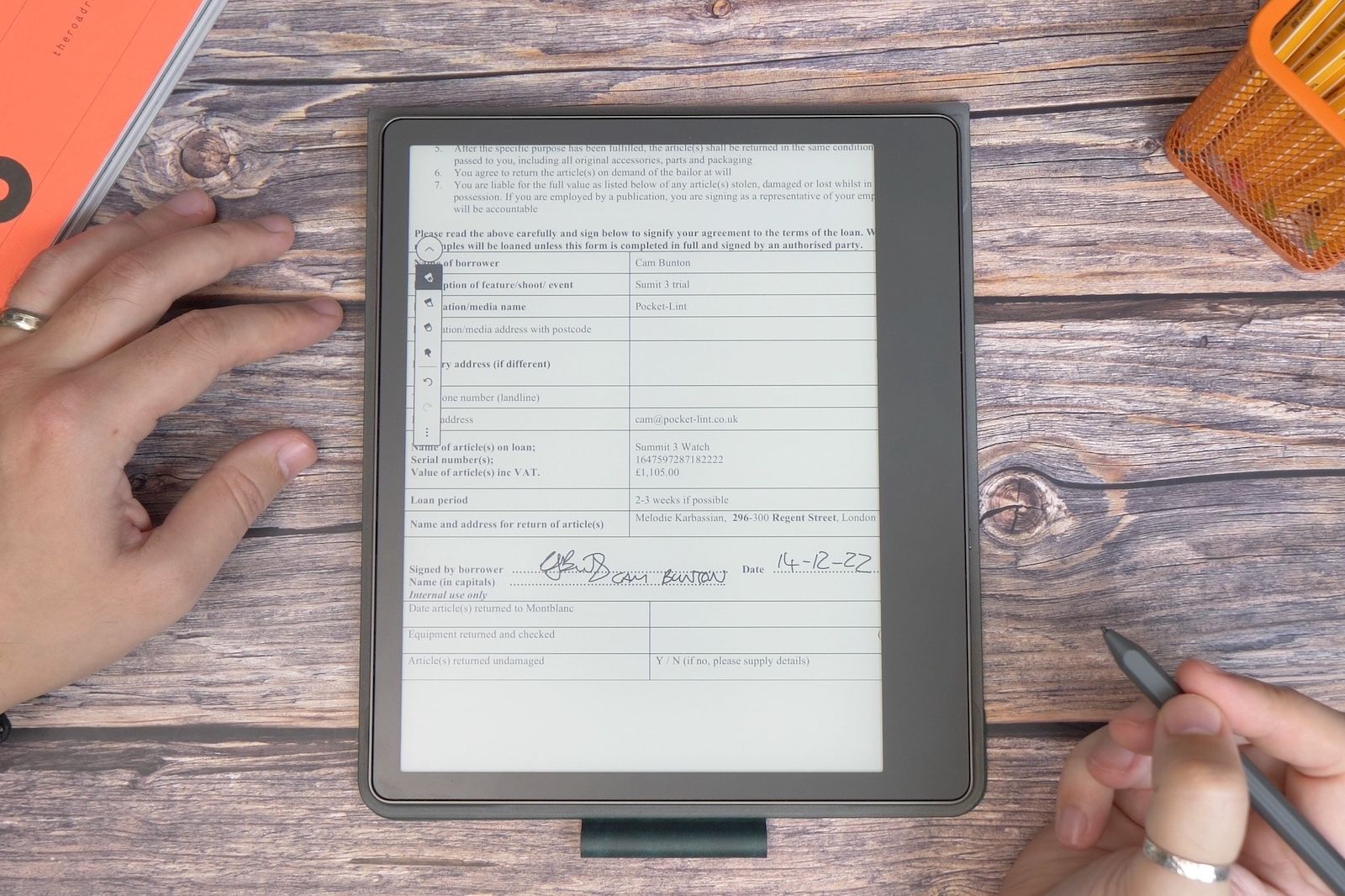 Amazon Kindle Scribe
7. Best Kindle for writing
A Kindle in a class of its own
The Kindle Scribe has a big display allowing space for notetaking or annotation, while still offering all the Kindle reading functions.
Storage

16GB/32GB.64GB

Screen Size

10.2in E Ink, 35 LED illumination, 300ppi, adjustable warm light

Battery

12 weeks (reading only), 3 weeks (writing)

Dimensions

196 x 229 x 5.8mm, 433g
Pros
The largest Kindle
Supports note taking and document syncing
Cons
It's not as well connected as some writing devices
The Kindle Scribe is designed to open a new frontier in Kindle use, to expand beyond reading and venture into notetaking and annotation. It comes with a pen supplied, allowing writing on a range of paper types – including music – while also allowing written notes on books you might be reading. There's a huge battery but this is obviously a much larger Kindle than the others on this list – and that makes it slightly different.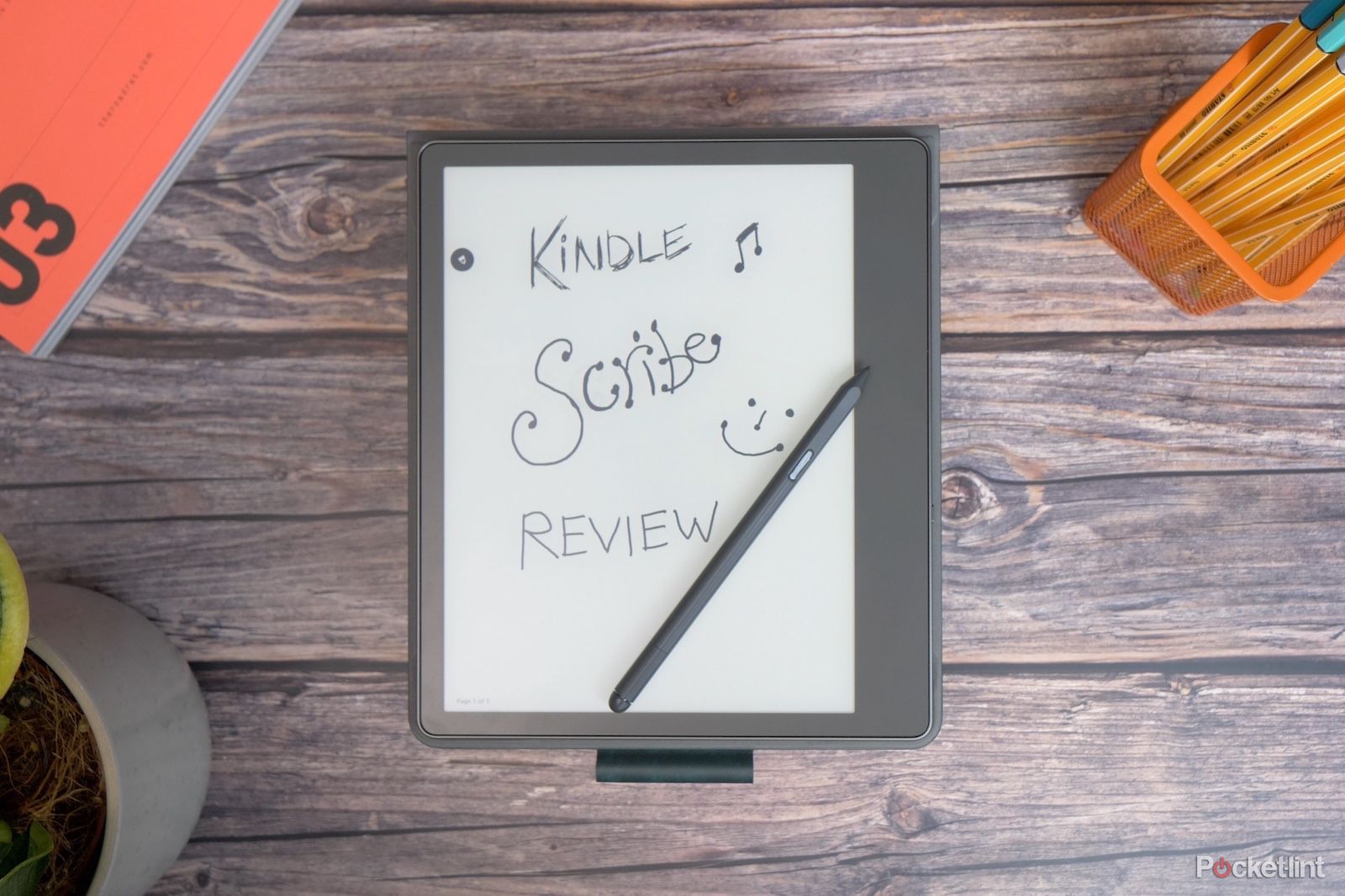 While the Kindle Scribe does everything that other Kindles do, the idea here is about notetaking and writing, rather than just reading. Better synchronisation with other document formats would benefit the Scribe experience, but software updates are adding features.
The bottom line: Which is the best Kindle?
Offering the best combination of features at the best price, from all the Kindles that I've used, the Kindle Paperwhite is the best Kindle and my top recommendation.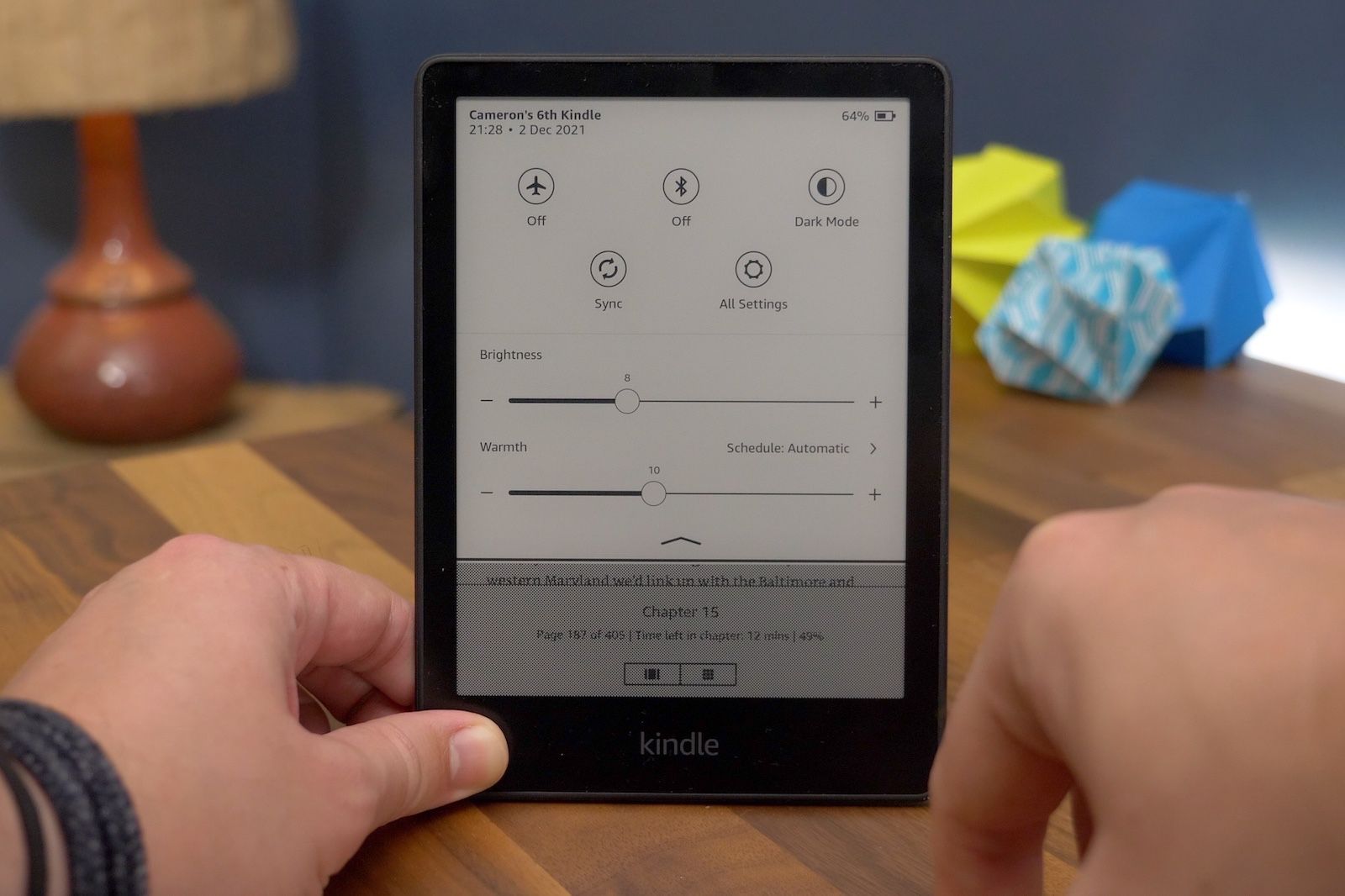 Pocket-lint
Amazon Kindle Paperwhite
Editor's Choice
Combining the best features with value for money
The Amazon Kindle Paperwhite offers the ultimate eReader experience with a long-lasting battery life, high definition display, and endless access to your favorite books.
How did we select the best Kindle?
We have been using the Amazon Kindle since it first launched, so we have a lot of practical experience with a full range of Kindle devices, throughout the long history. That's given us insight into not just the Kindle hardware, but the software experience that it offers as well, from individual features through to the Kindle Store – and the subscription offerings associated with Kindle. We use Kindle devices on a daily basis and have done for many years, so we have a depth of experience and knowledge about Kindle.
How to choose the right Kindle
Much of the decision will come down to price, with Amazon offering three distinct tiers for Kindle – Paperwhite, Oasis and Kindle. Over the past few years, those devices lower down the scale have benefitted from the developments at the top of the scale. Features once reserved to the top-level device are now common lower down, making Kindle's even better value. You get more for your money than ever before.
A love of reading is important when choosing a Kindle, because you'll be getting access to a range of services to provide you with plenty of books, from Prime Reading through to Kindle Unlimited. While all devices offer access to these services, the space you get on the display differs – and we've always found the bigger is better, meaning Paperwhite and Oasis are our top choices – but they also cost more.
If it's just about value for money, then the standard Kindle is what you want. It offers that illumination, access to books and great battery life, so will keep you entertained for many weeks.
Trending Products

.