Key Takeaways
Samsung may be releasing a new fitness tracker, potentially the Samsung Galaxy Fit 3, as an unknown wearable has recently passed FCC certification.
The new fitness tracker is expected to have features such as a heart rate sensor, accelerometer, gyro motion sensors, and potentially GPS tracking for more precise outdoor activity monitoring.
The price and release date of the Samsung Galaxy Fit 3 are currently unknown, but it is speculated to be in a similar price range as the previous model and could potentially be unveiled alongside the Galaxy S24 series smartphones in early 2024.
Samsung hasn't released a new fitness tracker since 2020, and whether or not there will be another fitness-focused wearable has had us talking for a while now. Since then other brands like Xiaomi, Fitbit, and Garmin have continued their efforts in the sector, while Samsung seems to have faded out of the picture. Could that be about to change?
Back in its heyday, the Samsung Galaxy Fit 2 was a fantastic alternative to a smartwatch, allowing you to track your health without spending a fortune. A new and improved model would be welcome news, and we'd expect it to be one of the best fitness trackers around, especially for Samsung Galaxy smartphone users.
Recent whispers have brought it back into the conversation, and it looks like a new Samsung fitness tracker could be coming soon. Samsung has passed the FCC certification on what looks like a new fitness tracker with model number SM-R390. We're hoping that this is the Samsung Galaxy Fit 3 although nothing is certain just yet.
Samsung Galaxy Fit 3: Price and release date
At launch, the Samsung Galaxy Fit 2 only cost $59 / £39, we'd hope to see a similar price tag for the Galaxy Fit 3. A previous leak on Samsung's Korean language community forum suggested it would cost KRW 50,000 which is $59.99. However, that same leak claimed that the Samsung Galaxy Fit 3 would launch late in 2022 or early in 2023 which turned out not to be true.
The release date of the rumored wearable is currently unknown – there's a chance that the tracker could be included in the same Galaxy Unpacked event as the Galaxy S24 series smartphones, due in early 2024.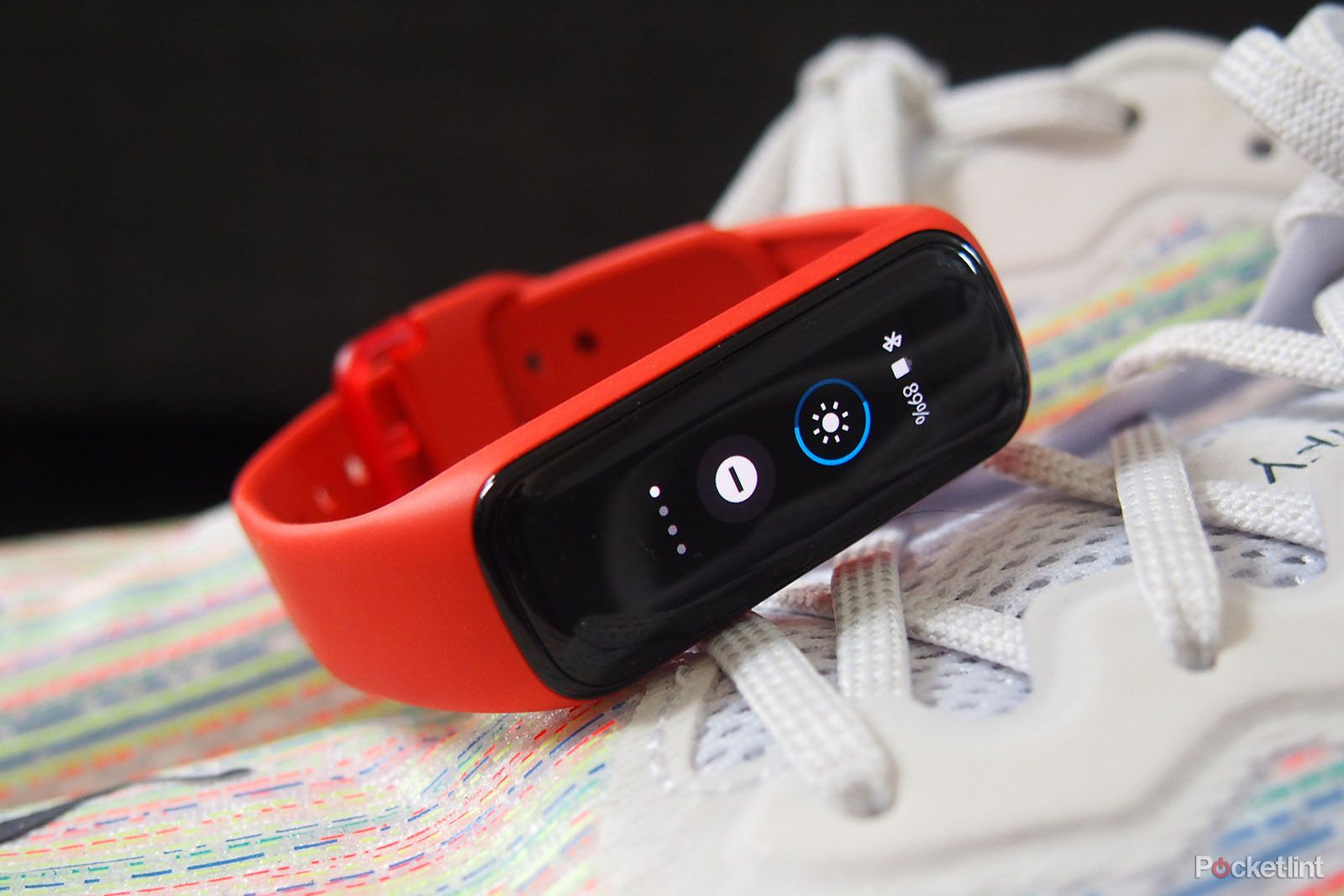 Pocket-lint
Samsung Galaxy Fit 3: Design and features
As pointed out by SamMobile in a recent article, the schematics of the new watch seem to show a heart rate sensor on the back with two pogo pins for charging. The Samsung Galaxy Fit 2 featured an optical heart rate monitor to continuously track heart rate as well, however, we did have questions about its accuracy at the time, so it'd be great to see some improvements there.
Elsewhere on the watch, we'd expect to see an accelerometer and gyro motion sensors to track daily step counts and enable sleep monitoring. It wouldn't need much if any, modification as we were happy with the results the Fit 2 delivered before.
One feature we would love to see is GPS tracking as the Fit 2 didn't have that. GPS tracking would help to monitor your outdoor activity more precisely as well as improve the automatic workout detection.
It's likely that a similar slim design will be reused, perhaps with the same 1.1-inch AMOLED screen and the same 5ATM water resistance, but that remains to be seen. As before there will probably be music controls and notifications on the display, and perhaps a calling feature which has become common among competitors. An always-on display would be a nice surprise too, making the tracker easier to use as a wristwatch outside of workouts.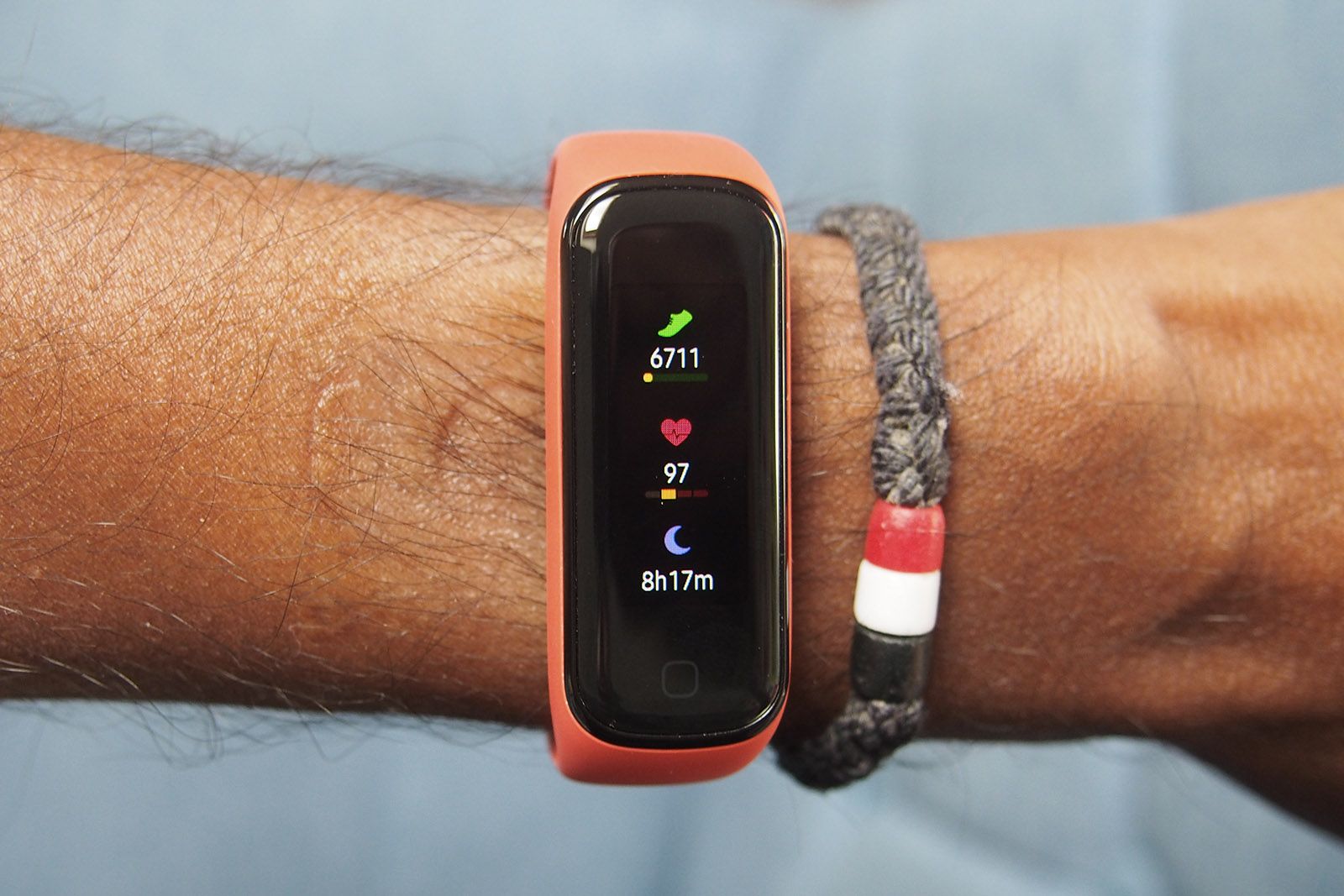 Pocket-lint
The next fitness tracker could use an updated version of the FreeRTOS operating system (as opposed to Tizen or Wear OS). We're also expecting to manage the watch through the Galaxy wearables app, like its predecessor, where you could set alarms, change watch faces, and access 'Find My Tracker'. Fitness tracking was done through the Samsung Health app allowing you to monitor your heart rate, count calories, measure water intake, etc. While this is likely to be the same next time around, we'd love to get everything you need incorporated into one app instead of two.
Samsung Galaxy Fit 3: Battery and charging
The Samsung Galaxy Fit 2 packed in about 15 days of battery life with typical usage, and 21 days with low usage. Even now that would be pretty good going, but we wouldn't complain if Samsung pushed this further. If the previous model is anything to go by, we could be looking at the same 5W charging as well.
Samsung Galaxy Fit 3: The story so far
Here's what the rumours have suggested so far for the Samsung Galaxy Fit 3.
September 28 2023: A new Samsung fitness tracker passes its FCC certification, could it be the Galaxy Fit 3?
SamMobile reports that a mysterious new Samsung fitness tracker has been spotted in the FCC database, leading to speculation that the Galaxy Fit 3 is coming soon.
Trending Products

.