Key Takeaways
Google Maps AR, now known as Live View, uses augmented reality to help you navigate when walking by superimposing directions on your phone's display.
To find and use Live View, search for your destination, select walking directions, and tap the "Live View" button. Lift your phone up to activate the AR view.
Google Maps Live View identifies what you can see using AI and GPS, providing directions that point you in the right direction so you know you're heading the right way.
Google Maps AR navigation was first demoed at Google I/O back in 2018, getting a tease in early 2019 before seeing wider availability in August 2019.
Originally called Google Maps AR, the system now appears on compatible devices as Live View, but it's the same overall function, just labelled as Live View in Google Maps on your phone.
What is Google Maps AR/Live View?
Google Maps AR or Live View is designed to let you use augmented reality to help you navigate when walking. What does that mean? Well, it uses the camera on the rear of the phone to identify where you are, superimposing directions and details on the display, rather than just presenting you with a map.
AI identifies what you can see, while the GPS helps position you on the map. Ultimately, Google Maps Live View helps get around that problem of not knowing which way to walk – because the AR can point in the right direction so you're heading the right way.
How do I find Google Maps Live View?
The Live View function is easy to find in Google Maps, but only works with walking directions:
Search for a destination you want to walk to.
Make sure you've selected walking.
Tap the "Live View" button at the bottom-left of the page.
Tilt your phone up so you're looking through it to see the AR view.
How do I use Google Maps Live View?
Once you hit the button, the best route will be calculated as normal, with graphics showing you that the Live View AR system is working. The directions will start, with the normal voice instructions, but you'll be prompted to lift your phone up to use the augmented reality functions. If you keep your phone flat, you won't see that view, but you can force it to appear by hitting the pointer icon in the bottom left-hand corner.
Google Maps will attempt to identify what is around you by scanning what your camera sees and comparing it to Street View imagery. This happens at the top of the screen, while the bottom of the screen has normal walking directions.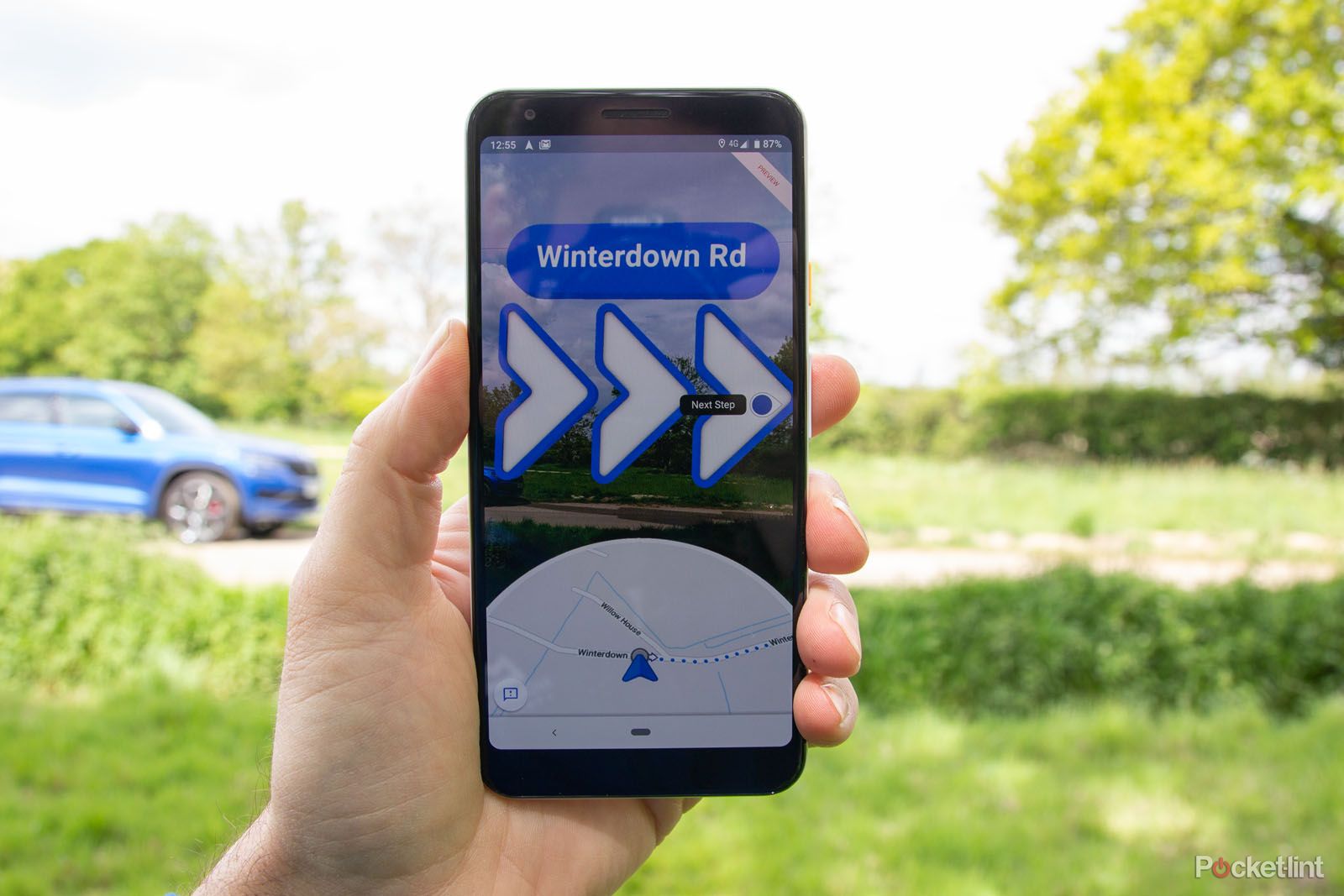 If you're pointing the wrong way, Google Maps AR will either show you a huge arrow directing you a different way, or you'll get a small indicator at the edge of the screen. Move your phone around to see what the indicator is alerting you to and off you go.
Google Maps Live View will show you road names and distances in AR as well as major turnings to keep you heading the right way.
However, to see the AR instructions you need your phone up and pointing at the street in front of you – and you can't walk like that. You'll get a warning to put your phone down, if you don't, Maps will blank out the screen until you do.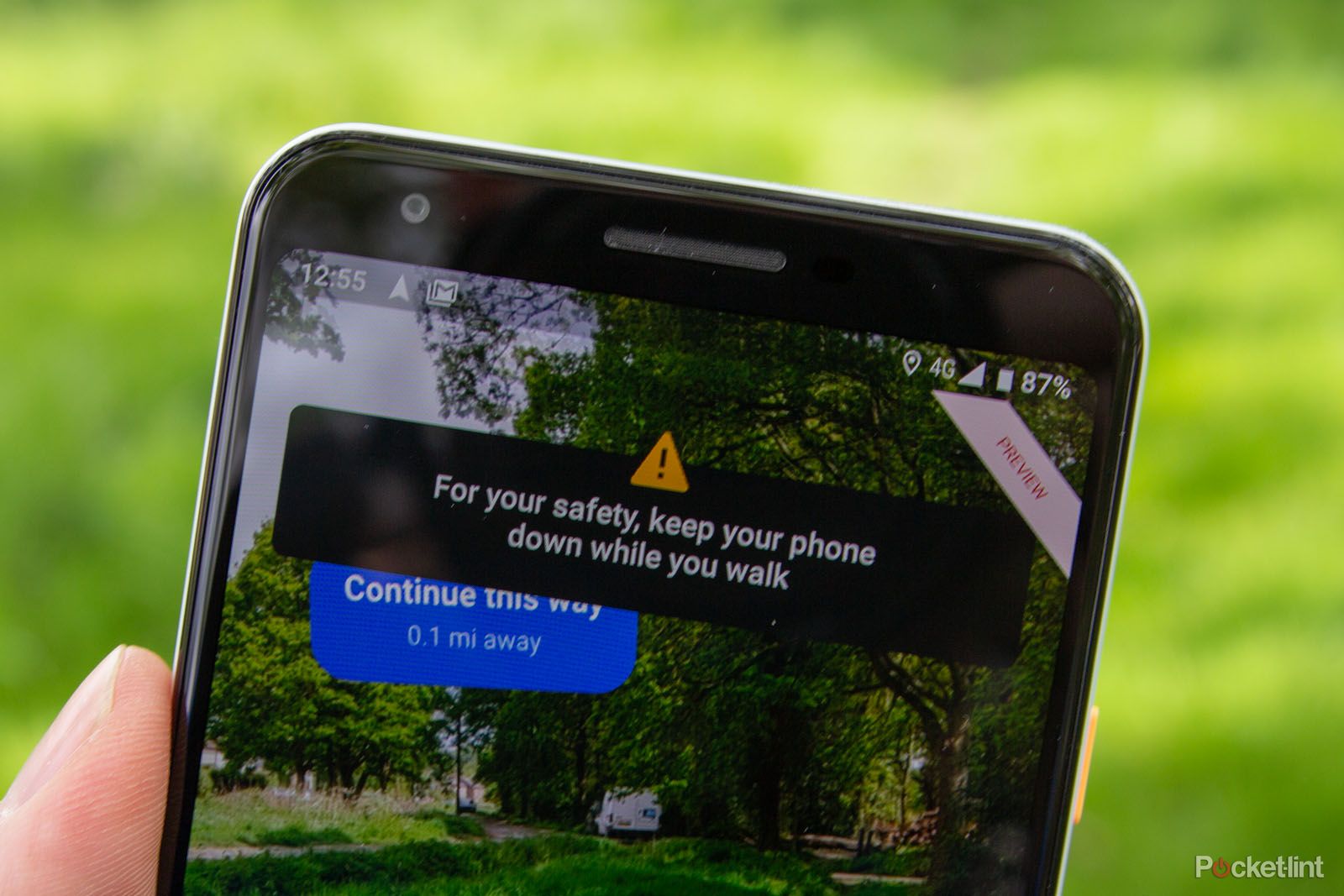 If there's no Google Street View in your area, the AR navigation won't work.
When did Google Maps Live View launch?
Google Maps Live View was launched in 2019 for phones that support ARkit (Apple) or ARCore (Android). Google Pixel phones got in on the action early, but in the time since, it has become available on a much wider range of devices You'll likely have to check each individual phone to see if you have compatibility, but recent models seem to be well covered.
Trending Products

.