If you take a look at the TV industry in recent years, you'd be forgiven for thinking that no one wants a television any smaller than 55 inches. From the way most lines launch from the big manufacturers, big screens are clearly where the focus is at, particularly when you look to the flagship 4K TV ranges, which often stretch up to 85 inches and above.
However, we are seeing some changes. As OLED technology has got cheaper, manufacturers in that space have been able to offer the technology at smaller screen sizes – something that just wasn't possible until a couple of years ago. Similarly, Samsung has stretched its offering of smaller sets higher up its ranges, so there are still great TVs out there if you need to be mindful of space.
In particular, we've found that for many people TV around 43 inches hits the sweet spot – it's not small, by any means, but also isn't so big that it becomes something you have to organise your entire room around. It's also a great choice for a second room, like a kitchen or bedroom.
Different brands will hit slightly different sizes in and around this sweet spot, depending on their manufacturing processes, so we've included both 42- and 43-inch TVs here for your consideration.
Our Top Pick: Best 42- and 43-inch TVs
LG C3 OLED
1. Best 42-inch TV overall
Petite OLED
$1100 $1400 Save $300
The LG C3 is a superb OLED TV that delivers pictures that are as cinematic, detailed and refined as ever. The steps forward from the LG C2 aren't huge, but the pricing decrease now makes opting for 2023's model the best choice.
Pros
Refined, detailed picture performance
Fantastic upscaling
Great gaming features
Good smart TV interface
Cons
Lacks some punch – particularly in bright rooms
Poor built-in sound
The LG C3 is a blockbuster of an OLED screen, and it's available in a 42-inch variant (LG OLED42C3). While its panel isn't as bright as the C3 models at 55 inches and above, it still brings with it all the outstanding constrast that OLED TVs are so skilled at, along with superb colour handling and crisp, detailed images – improved even further here thanks to the new Alpha 9 Gen 6 processor.
4K content is particularly well handled, as you'd expect, but up-scaled HD programmes look pretty great too – even SD channels become quite watchable.
The C3 is also pretty talented when it comes to gaming. With a full complement of high spec HDMI inputs, and outstanding High Frame Rate performance, this is the OLED panel to beat if you want an 4K HDR TV for next-gen gaming.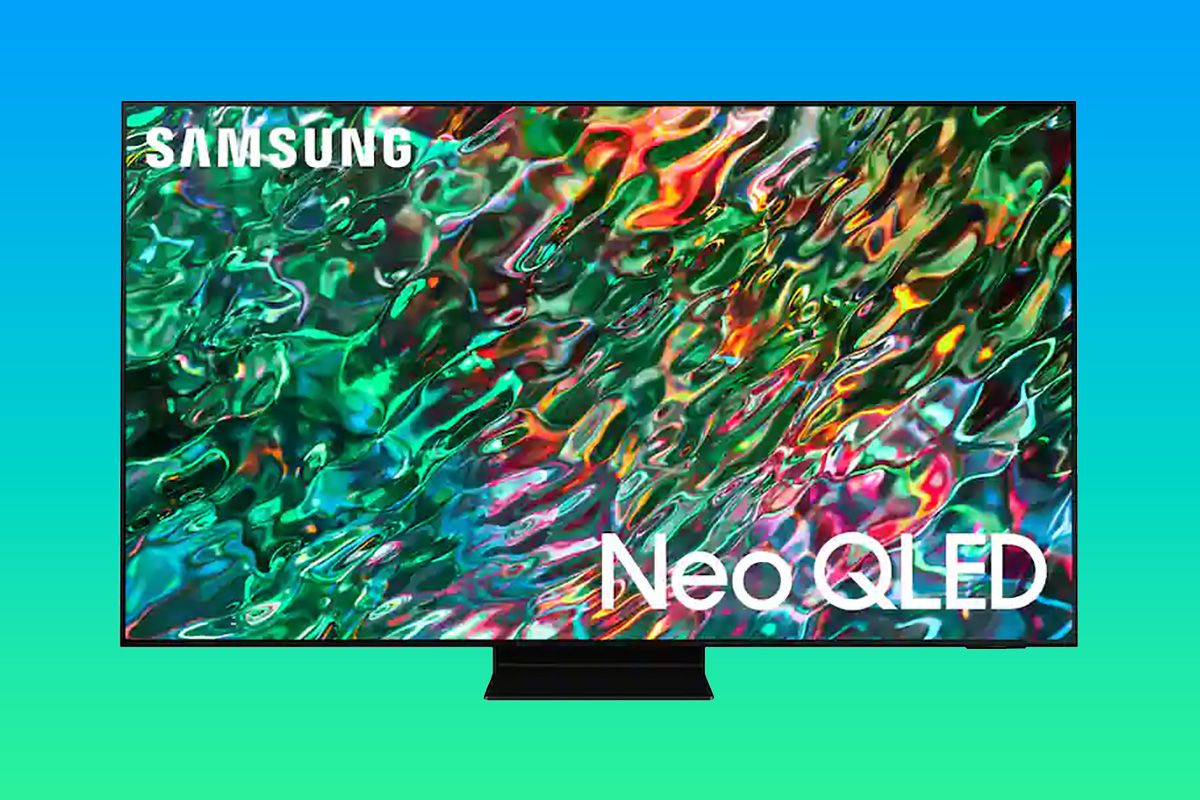 Samsung
Samsung QN90B
2. Best small TV for bright rooms
Bold, bright pictures
The QN90B was one of Samsung's best TVs in 2022, using Mini LED technology to rival its OLED competition for contrast, with all the brightness that LCD panels can deliver.
Pros
Great, bright pictures
Impressive local dimming
Comprehensive smart system
Good for gaming
Samsung has got masses of classy TVs to pick from, including multiple at this size, so you are somewhat spoilt for choice – depending on your budget. The QE43QN90B is the updated model of the QN90A that we reviewed in 2021, and gets a high nod on our list because it doesn't scrimp on picture quality at this smaller size. That also makes it one of the most expensive, but it's also a lot cheaper since the QN90C for 2023 has been released.
It's a gorgeous set, with a central stand that makes it easy to place. It packs Samsung's premium Neo QLED display technology to bring pinpoint clarity to bear, thanks to the more precise Mini LED backlighting. This gives greater accuracy to pictures, reducing blooming and improving black levels, so it can really take the fight to its OLED competition. It doesn't quite match it, but it's coming close, and the brightness levels it can manage are outstanding, making this a great choice for rooms with a lot of ambient light.
From a smart TV perspective, it runs Samsung's own Tizen OS with access to all the major apps and services you're likely to need and does so snappily and responsively. Gamers should be happy too, with support for 4K/120Hz, VRR and ALLM all on board.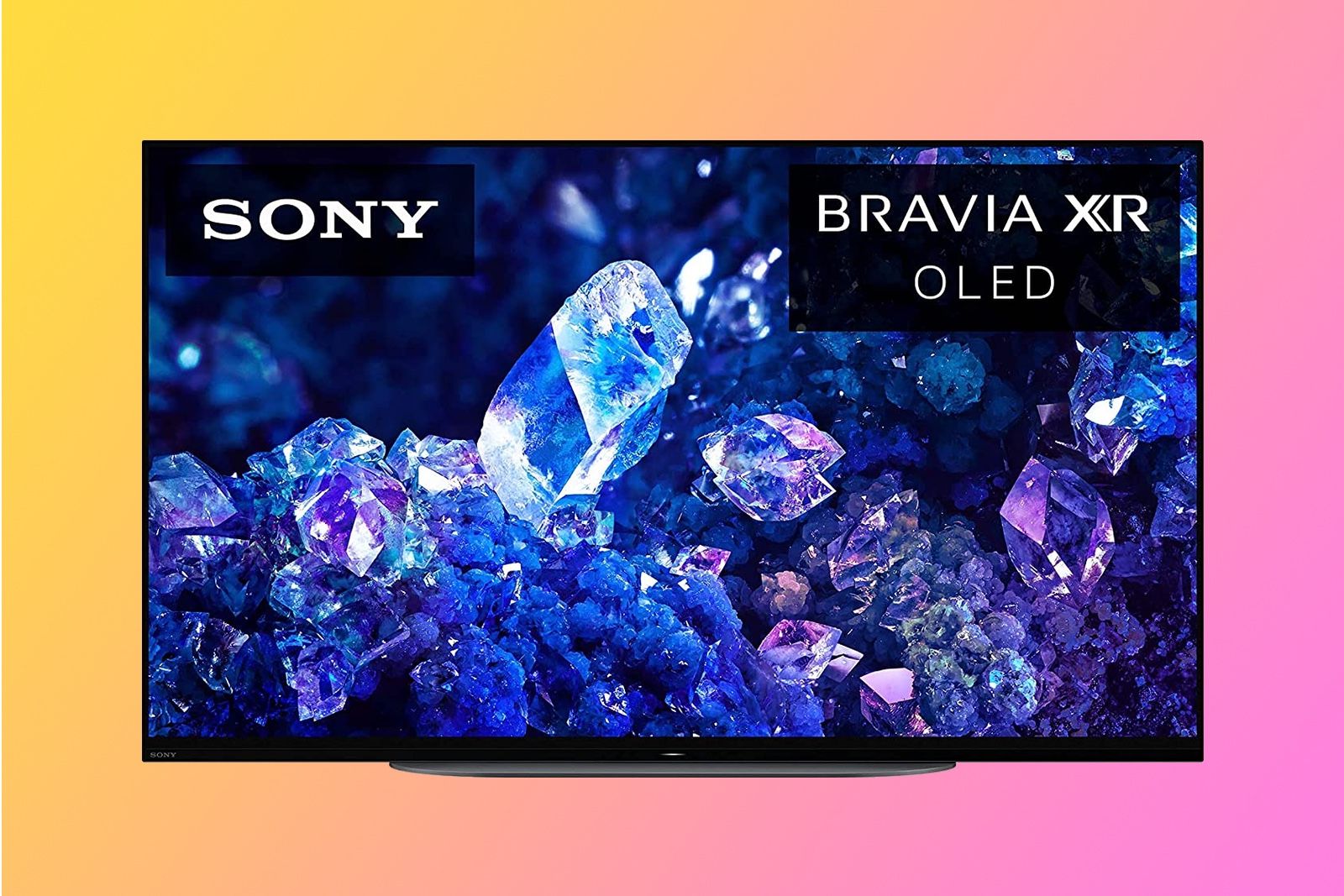 Sony/Pocket-lint
Sony A90K
3. Best small TV for movies
Stunning picture quality
Just one step down from Sony's 2022 flagship OLED panel is the A90K, available in a larger range of sizes, and at a bit of a cheaper price too. It's still pricey though, but picture processing is outstanding.
Pros
Detailed, natural picture
Great for motion handling
Good for gamers
Unlike the flagship A95K, which uses Samsung QD-OLED tech, the A90K uses the same panel as the LG C2 – with Sony's processing added on top.
Sony always values subtle picture handling, with a focus on accuracy over bolder, brighter colour palettes. Detail levels are also outstanding, with motion handling second to none, so whatever content you enjoy – movies, sports or gaming – this TV will have you covered, but we love how cinematic this screen is with 4K content.
As for gaming, 4K/120Hz is supported across two HDMI 2.1 ports with VRR and ALLM too. It's pricey, but if you're looking for smaller cinematic TV, the A90K is a great choice.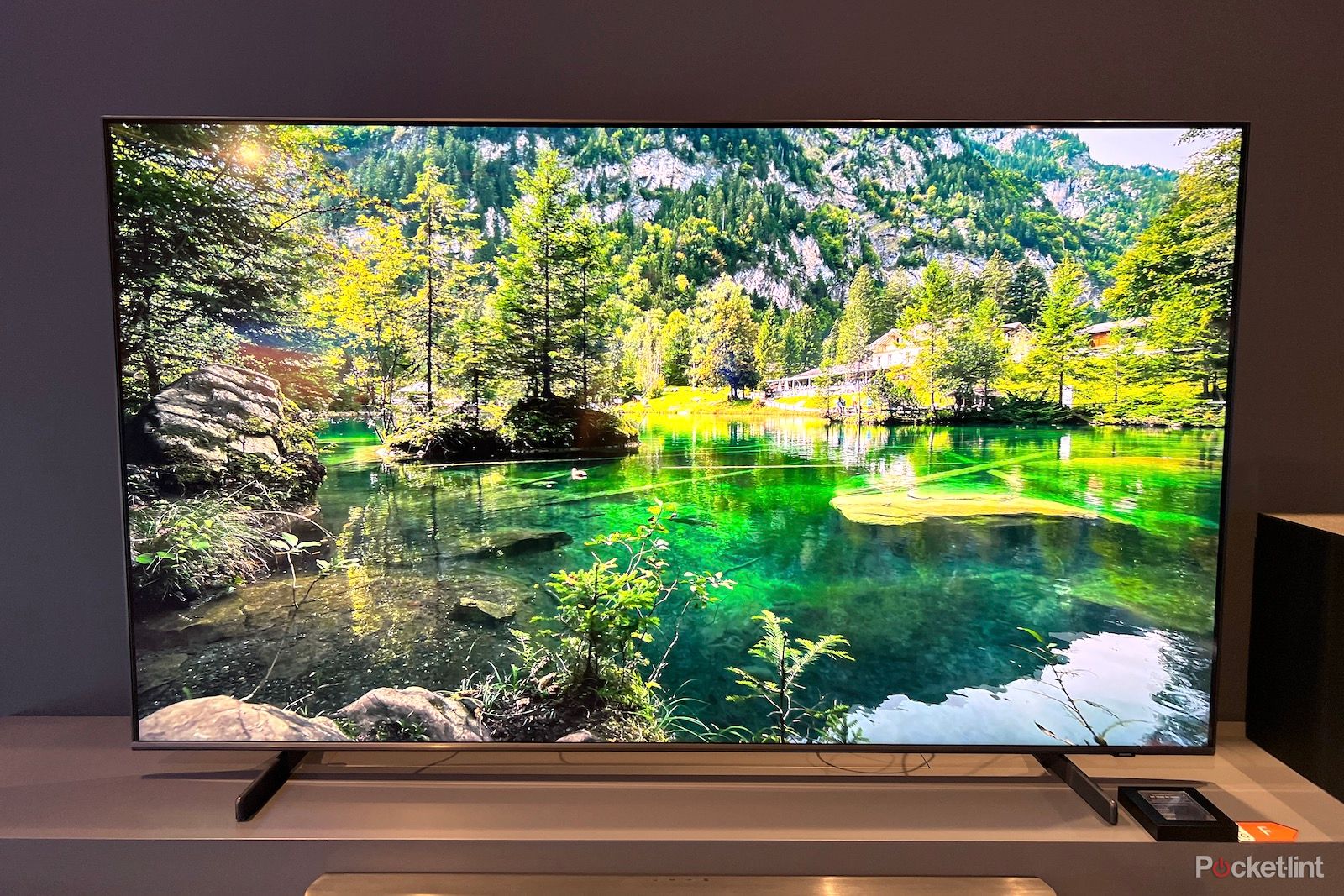 Samsung Q60C
4. Best small TV on a budget
Great value
$468 $498 Save $30
The entry-level QLED TV for Samsung in 2023 is a promising set for those on a bit more of a budget.
Pros
Great colours
Good brightness
Nice design
Cons
No Dolby Vision
60Hz panel isn't great for gamers
Edge-lit backlighting will impact contrast performance
Not everyone is looking for a flagship small-screen TV, whether that's down to budget or because it's a TV for a second room. If that sounds like you, the Samsung Q60C is a great option.
It's the entry-level TV into Samsung's premium QLED technology. That means you're getting the excellent colour handling that QLED technology delivers, along with plenty of brightness, but there are some compromises. Chief among those is it doesn't have local dimming, and that of course has some impact on contrast.
Go into this purchase with an acceptance for compromise and you'll find a superb TV for just over the $500 mark.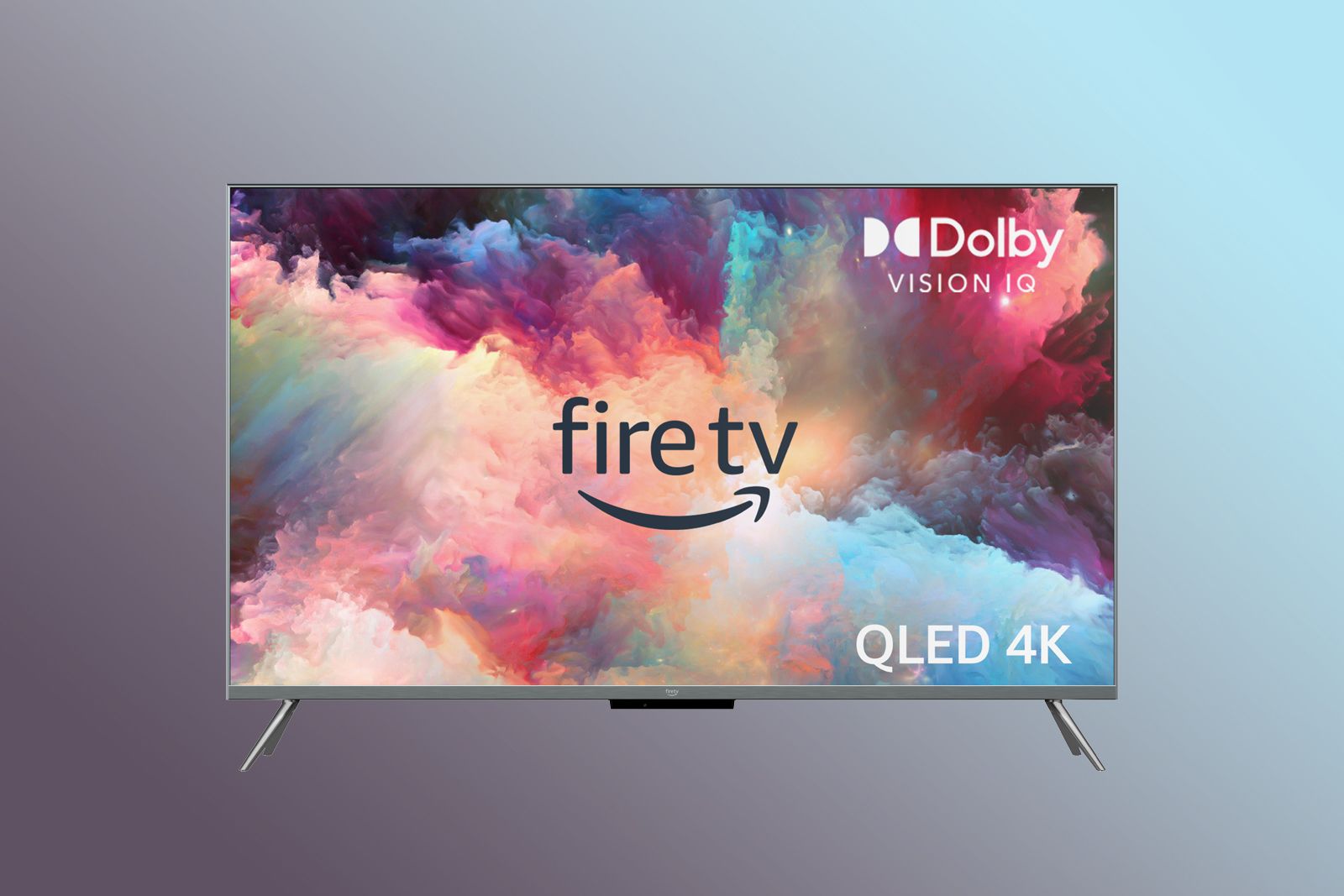 Amazon Fire TV Omni QLED Series
5. Best small TV for connectivity
Smart choice
$360 $400 Save $40
The Fire TV Omni QLED is well-connected and offers full Alexa functionality and built-in Fire TV. The 43-inch option is great value for money, it could be the connected TV of choice for your home.
Pros
QLED display
Lots of smart functionality
Alexa built in
Cons
Not the fastest processor
Amazon's own range of televisions is headed up by the Omni, which is a lot of TV for the money. It's a 4K quantum dot panel, with support for both Dolby Vision and HDR10+, but most notably, it has Amazon's Fire TV smart system at its core. That means it is stacked with all the streaming services you could want, plus it also has hands-free Alexa functionality built-in.
Don't expect flagship TV picture quality, nor the brightest panel, but actually the full package here is very appealing indeed, particularly with both flavours of HDR supported. Not even some of the big manufacturers offer that, and it ensures you're getting the very best picture from whatever you're watching on your streaming service of choice.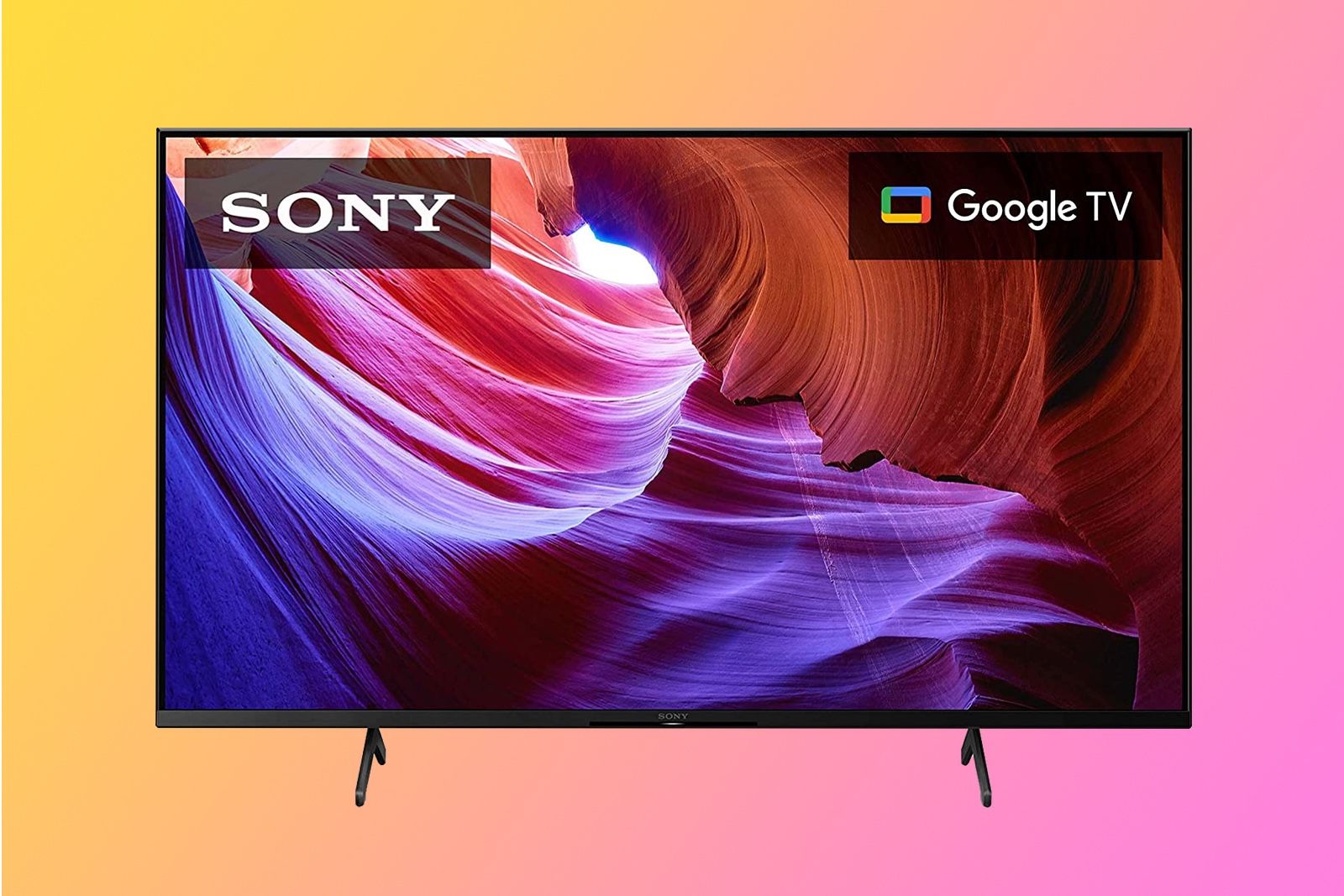 Sony/Pocket-lint
Sony X85K
6. Best small TV for value
Mid-range marvel
A great mid-range TV that delivers a good picture and strong feature set.
Pros
Bright screen
Lots of detail
Great upscaling
Cons
No local dimming
No HDR10+
The Sony X85K is a great option in the midrange – not too cheap, but also far from expensive. It's from Sony's 2022 line up, but the 2023 equivalent isn't available in this screen size.
Going for a midrange TV menas you will make some compromises on picture quality, of course, but Sony's penchant for detail and accuracy is not lost here. The X85K also does a great job with upscaling, so even your SD broadcast TV watching is in good hands.
It's a bright panel too, so great in any room, but does lack local dimming. That means you might notice contrast isn't as accurate as you'd see with one that does, but it's not overly distracting. HDR is covered by Dolby Vision support, but HDR10+ is missing as usual in Sony TVs.
Gamers are covered by 4K/120Hz support, alongside VRR and ALLM. There are only two HDMI 2.1 ports that offer this, but that should be sufficient for the majority of setups.
Bottom line
We might not be spoilt for choice at this price point, but actually there's little more you could ask for in a great small TV than the LG C3. To get this quality in the smaller screen size is fantastic – and not also not particularly common in a market that is leaning its best sets towards bigger screens.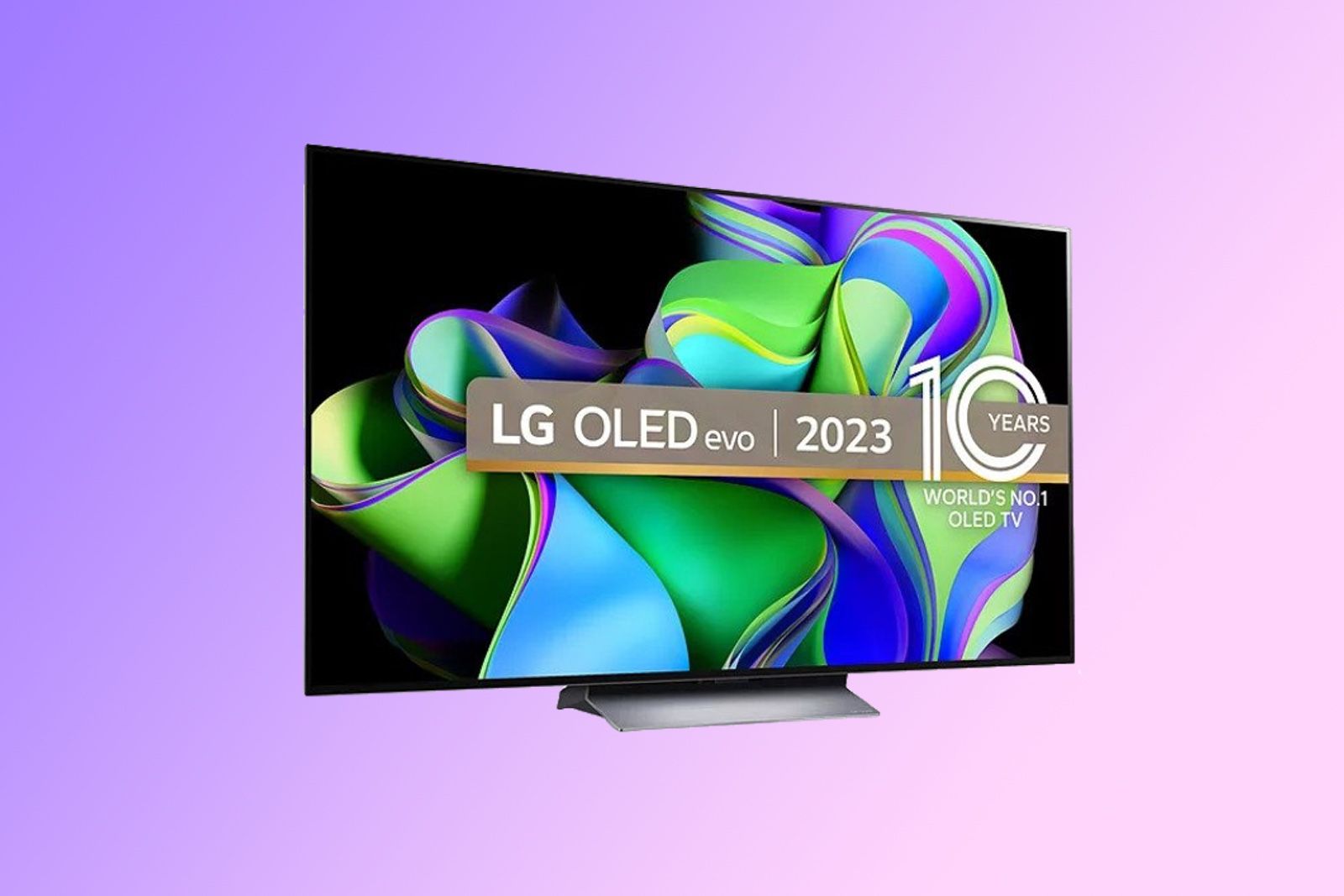 LG/Pocket-lint
LG C3 OLED
The LG C3 is an incredible TV, delivering the superb picture quality and contrast of OLED TV alongside a great smart TV system and superb features, particularly for gamers.
If you'd prefer to have a non-OLED TV, a great (if pricey) pick is the Samsung QN90B, with its bright screen and bold colour performance, while the Amazon Fire TV Omni offers a great budget pick with all the brains of Amazon's Fire TV for those boxset binges.
How did I choose the best 42- and 43-inch TVs?
To start with, I looked at some of our best rated TVs, that are still available to buy and are also available in either 42 or 43-inch screen sizes. In some cases, we haven't tested the smaller screen size specifically, but I have taken that experience, as well as any spec differences at this screen size into consideration when picking our favourites.
Where we haven't tested a specific TV, I have used my knowledge in the industry to make informed picks, as well as taking into consideration user reviews, to ensure that these picks hold up over a longer period than testing might allow.
Why should you buy a 42- or 43-inch TV?
Quite simply, you should consider a 42- or 43-inch TV if you don't have the space for something bigger. If you have the space for a 65-inch TV, you should probably try to make the most of that, but if you've got a small house – or you want a TV for a kitchen or bedroom – at small TV of 42 or 43 inches can be the perfect choice. Your choice won't be as great as it will at bigger screen sizes, but manufacturers like LG and Samsung are starting to include a smaller screen in some of their premium ranges.
QLED, Mini LED or OLED?
This is the biggest battle in televisions right now and it's here that you'll have to make the biggest decision. What display technology are you after? Here's the current state of play (though spoiler alert, you're in good hands whichever you choose).
OLED produces the light from each pixel rather than having illumination from the sides or rear like LED. This means that OLED can achieve better absolute blacks, because the TV can just turn off that pixel's illumination. Having greater contrast and better viewing angles often leads to richer colours and greater accuracy, but the brightness levels traditionally haven't been as high. That's beginning to change, but at these screen sizes the panels tend to miss out on the brighter tech.
Traditional LED is still generally brighter, and often used at lower price points, with some TVs capable of outputting well over 2000 nits. QLED from Samsung is a form of LED, and while once their premium technology, is now the tech behind some of their more affordable panels now.
In its place is Samsung's premium Neo QLED brand, which uses Mini LED technology. This rivals OLED levels of light control and accuracy, alongside incredible LED brightness, and that's all because the LEDs in the backlight not only stretch across the whole of the screen but are also much smaller. This means there is much more control over the brightness levels in the different areas of the television, and reduces the blooming some standard LED TVs can experience.
Trending Products

.