Key Takeaways
Temu and Wish offer simple and guided interfaces with category links and customized home page recommendations, making navigating their vast product catalog easy.
Temu offers Black Friday deals on budget tech items, including accessories like Apple Watch chargers and dupe headphones for under $25.
Temu provides constant communication about your order through email and text notifications, ensuring you are updated on the whereabouts of your package and offering reassurance about the quality of their cheap offerings.
Slowly but surely, Amazon has evolved from a book-selling company to the e-commerce platform ubiquitous with online shopping, sales events, and achieving its mission of selling everything from "A to Z." Selling from third-party vendors and big-name brands alike, Amazon has its fair share of both practical and weird gadgets available, but even if you're a Prime member, shipping and standard costs can quickly add up. After all, Alexa controls, and site recommendations make it all too easy to fill up your cart and spend money. Two popular sites have surfaced, competing and putting their own spin on e-commerce, offering funkier and cheaper items, from clothing, household items, tech gadgets, and more: Temu and Wish.
Related: What is Temu, who owns it, and is it safe to buy from?
While the two sites differ from Amazon and aren't necessarily competitors, the platforms do offer great deals, niche products, and fast shipping, making them a great alternative or coinciding to help you complete your more gadget-focused shopping list. However, in a consumer-focused world, online shopping can get overwhelming. So, if you're wondering which e-commerce platform is better suited for your shopping style, time, and money, here is the breakdown based on our shameless shopping (for research, of course) experience.
You should shop on Temu if…
You want a simple but guided interface
When you visit Amazon, you're usually targeting a specific product or have landed on the page (by clicking on one of our incredible deals). Temu, on the other hand, offers a fairly navigable experience, given the site's vast catalog. There are category links at the top of the site and a customized home page based on your shopping history after a few visits. Additionally, Temu skillfully places deal offers in colorful blocks right on the home page, organizing them by "blowout" sales, "best sellers," and even the "cheapest items available," which can start as low as $0.97.
You want Black Friday sales that make budget tech even cheaper
Selling a portable, wireless Apple Watch charger for just $2.01 at the time of writing, along with a mini printer for under $20, Temu offers plenty of gimmicky tech items on the cheap and is offering Black Friday deals that bring prices down even more. Of course, Temu's Black Friday offerings aren't up to the same caliber as Best Buy, Walmart, or Amazon's big-ticket savings on TVs or Apple products, but you can find a great dupe for Bose headphones for under $25.
You want constant communication about your order
For research, I bought four items from Temu myself – a mini printer, a curling iron, a dual lamp, and wireless charger, and over-ear headphones – all for under $100. From the moment I checked out on the site to when the package was safely delivered to my door, I received both email and text notifications regarding the whereabouts of my order. While this can seem spammy or slightly overkill, I found it comforting, given that it was my first time placing an order and my skepticism about the site's cheap offerings. Not only did the package show up within a week of ordering, but it remained in great condition. I'm still testing the items themselves, but from what I can see, they're not as quality as big-name brands but seem durable and capable enough to accomplish what they boasted.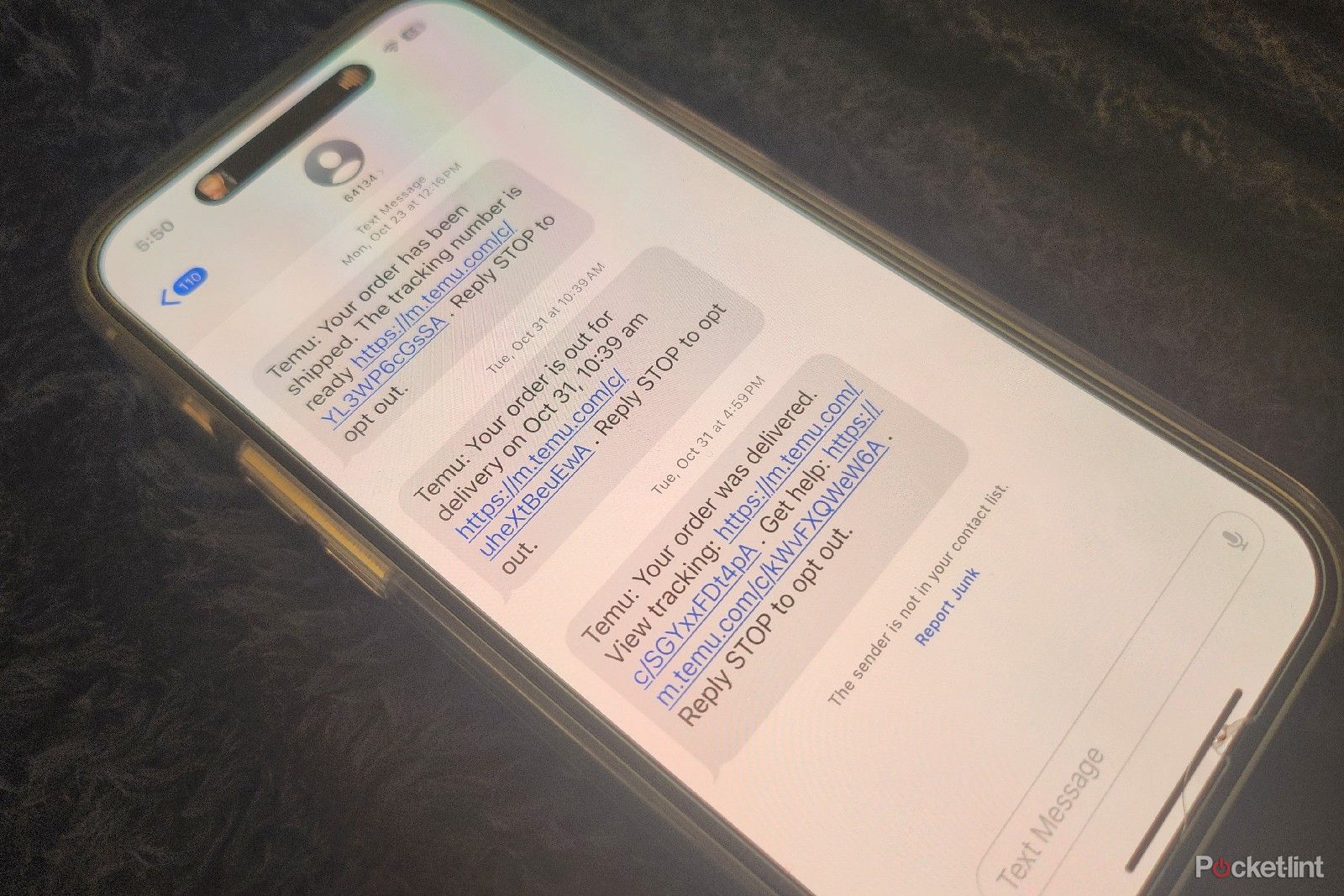 You should shop on Wish if…
You want a more online thrift store interface
Reminiscent of Craig's List or Facebook marketplace, Wish's homepage has much more of a scattered feel to it, simply showcasing the products and their discounts rather than strategically grouping anything together. At the top, you can still navigate by category, but even then, the site feels like you have more to sort through to find your treasure.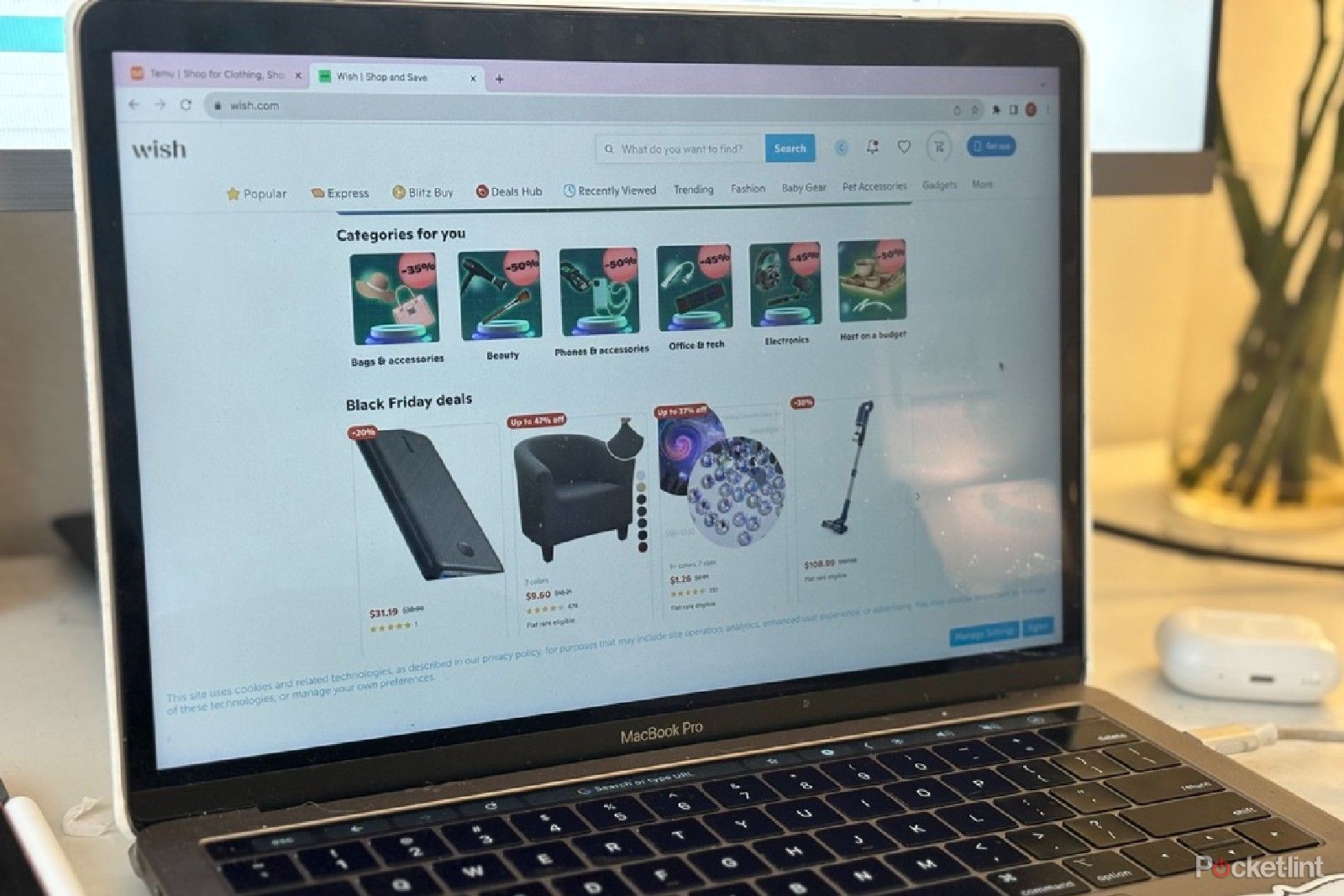 You want a targeted questionnaire to get you started
Whether on the desktop browser or mobile app, Wish asks a few questions before you start shopping to simplify the fairly crowded homepage. It'll ask your age and how you chose to identify. While the questions didn't majorly change the recommended products, it narrowed down the platform's vast offerings.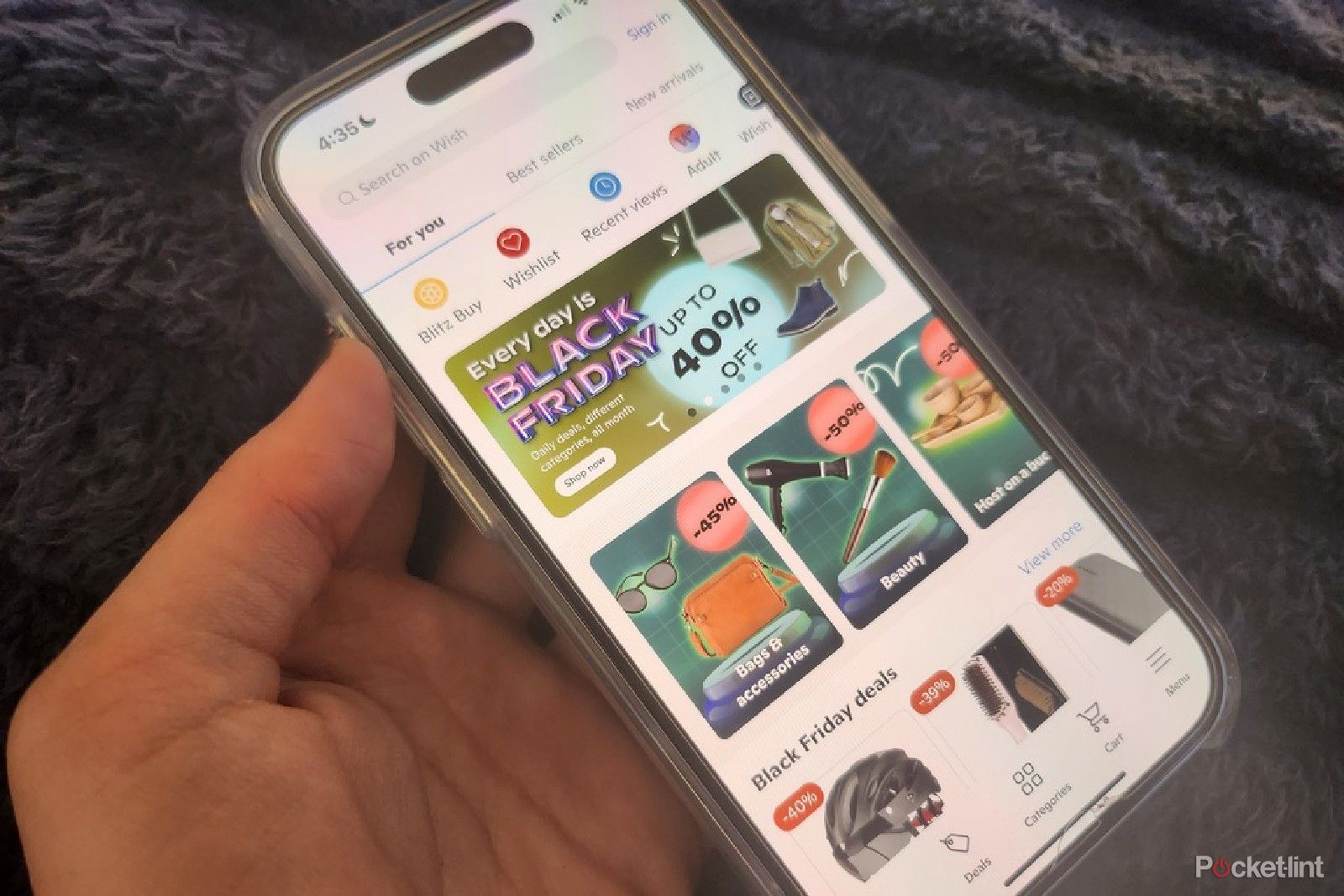 Both Temu and Wish…
Offer a gamified shopping experience
Putting a twist on the straightforward browsing approach, Temu and Wish make shopping a game with virtual "deal wheels" you can spin to win even more savings or streak log-in rewards after consecutive visits.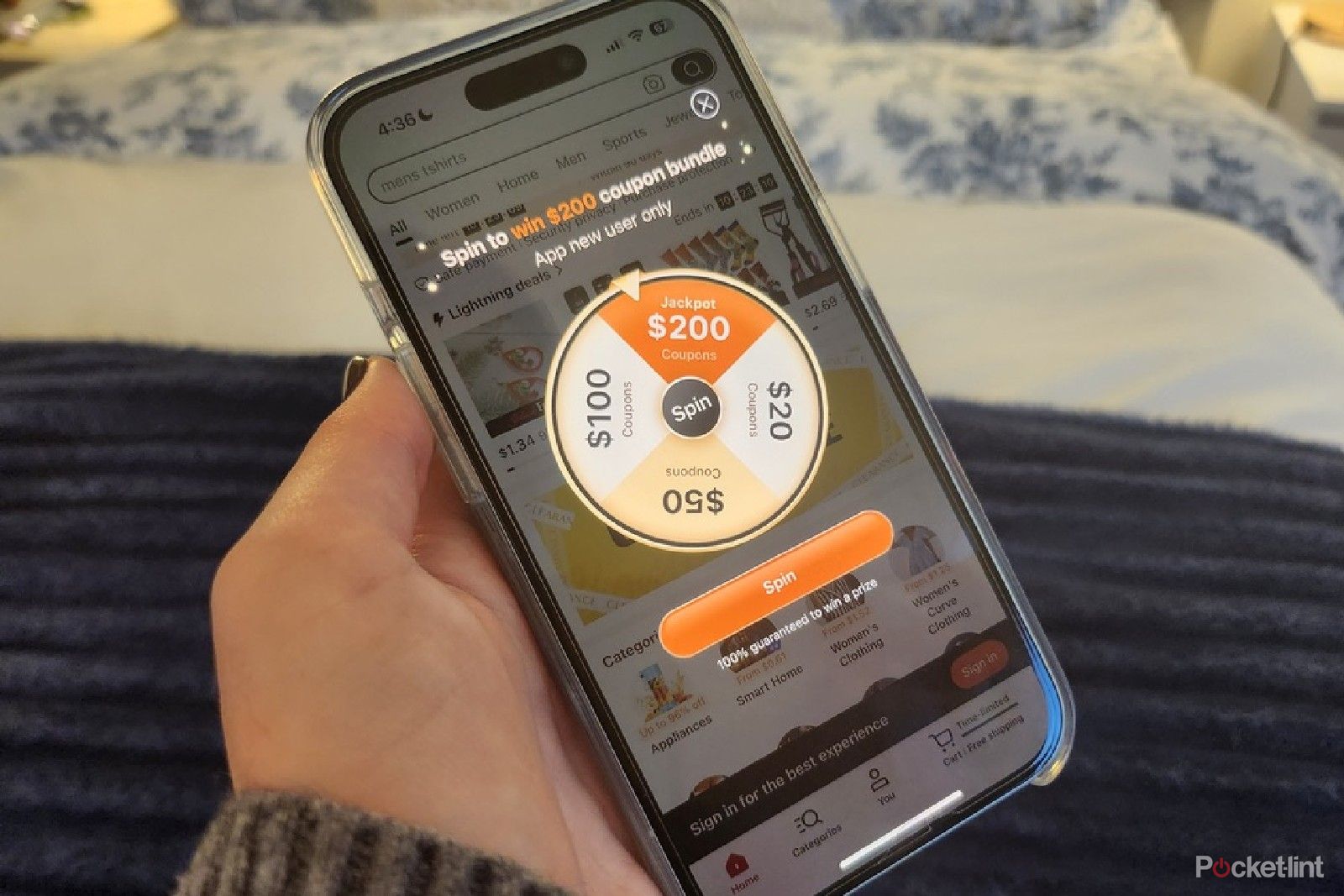 Provide users with budget tech options
Tech is undoubtedly useful, fun, and even life-changing. That said, it's expensive, and often the industry can box consumers out of the benefits based on budget alone. While not the newest or most cutting-edge tech, Temu and Wish do take strides to make staple and gimmicky tech items more accessible.
Have fairly navigable desktop and mobile app interfaces
Whether you like to browse on your phone or laptop, you can shop on either site via a desktop extension or mobile app. The mobile app is free to download on both Android and iOS.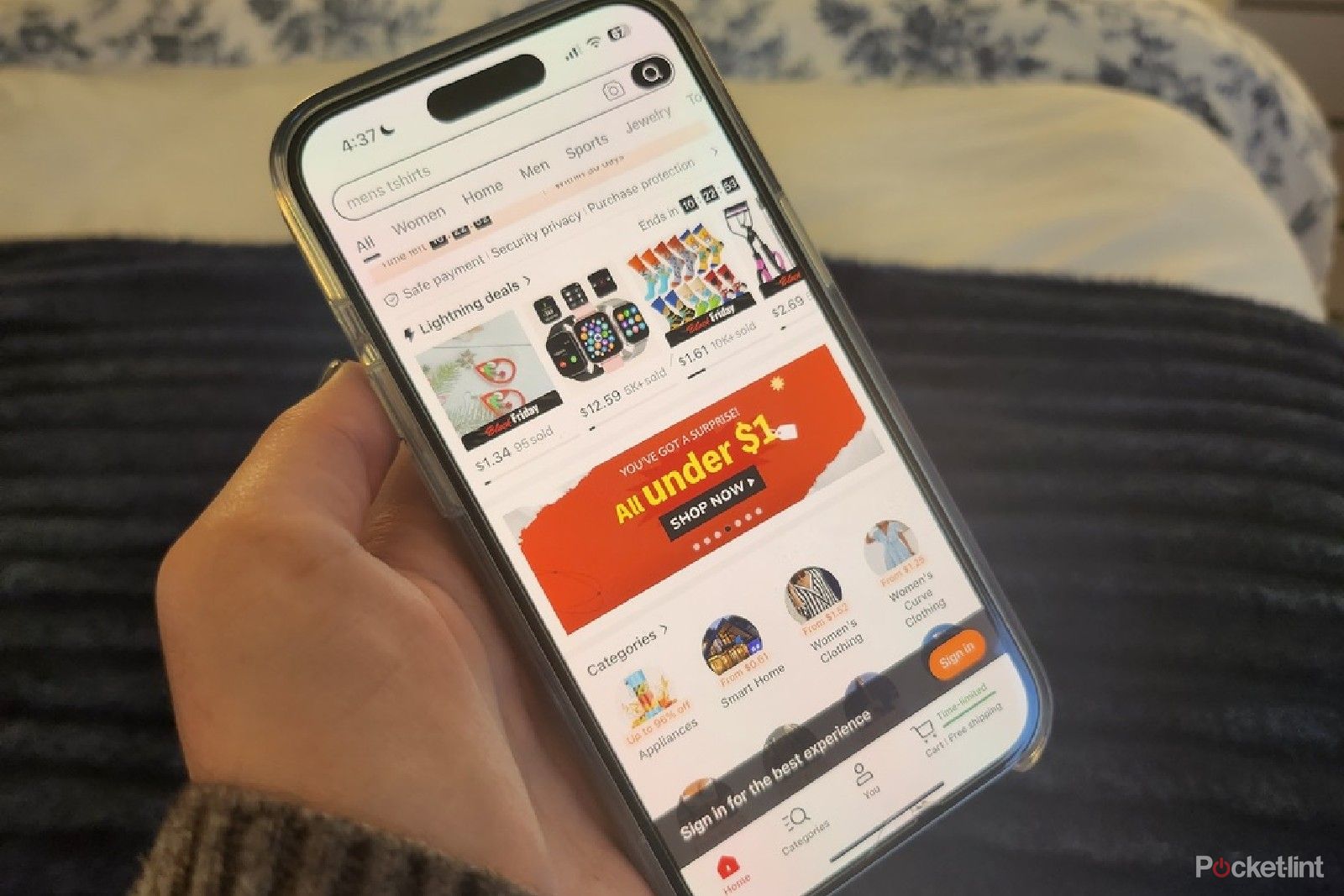 Which is better: Temu or Wish?
Based on my shopping experience, I liked the interface, communication, and overall product quality better from Temu. Wish reminds me more of a treasure hunt, whereas Temu gives a more straightforward shopping experience on the cheap.
Is Temu safe to buy from?
Yes. Other Pocket-lint editors and I have purchased over 35 items on Temu and safely gotten their packages without any issues.
Do you have to be a Temu or Wish member to shop?
To complete your order and receive a more custom browsing page on either site, you do have to enter your email address, but it doesn't cost a membership fee.
Trending Products

.