Pro controllers have gone from niche prospects to widely desired accessories in the last few years, with options like Scufs and PlayStation's own DualSense Edge becoming more commonly used by the day.
That doesn't mean they've become any less premium an option, though, and Nacon's Revolution 5 Pro is the latest contender for your cash if you want to upgrade your competitive loadout. I've been using it for a couple of weeks to see how it stacks up.
Nacon Revolution 5 Pro
Give yourself an edge
This is an excellent controller for competitive gaming, although some quality-of-life hangups mean it's not the most comprehensive option out there. Still, for custom controls, it's a beauty.
Pros
So easy to set up as you like
Great extra buttons and triggers
Very well made
Cons
Expensive
Third-party so misses some features
Design
Kitted out
Nacon hasn't cut any corners on the Revolution 5 Pro – this is a really fully featured pro controller, and you can tell that just from looking at it.
The controller comes in a white colourway to match the base PS5, but I got the black version for testing – a lot stealthier and actually quite unremarkable at first glance.
It's nicely constructed out of solid high-quality matte plastic (there's no flex here), with lovely rubbery grips around where your palms rest to help in the most stressful moments of a game.
The front of the controller doesn't hide much extra functionality, although you can swap out the thumbsticks for a range of options that come included, and the D-pad also has two variants to pick from.
On the back, things are more evolved, with a bunch of switches to customise your experience, including the option to shorten the travel distance on either of your triggers.
There are buttons to toggle between your different layout profiles, connectivity for different devices and volume controls for when you connect a headset to the controller (which you can do via Bluetooth if desired).
Finally, on each side, the rubbery grip can be clicked off to reveal a cavity where included weights can be secured to alter how the controller feels in your hand – a very nice touch.
The Revolution 5 Pro also comes with a nice hard-shell carrying case that has impressively been made smaller than previous versions to make it all the easier to pack for travel or storage.
A braided charging or connection cable rounds out the package, and it's all finished to a really high quality – as you'd hope, given it costs nearly half as much as a PS5 on its own.
Customisation options
Make it your own
Customisation is the name of the game for a pro controller, and the Revolution 5 Pro offers plenty of different ways to make it your own.
Those weights come in a few variants and are easy to slot in and experiment with, letting you change the controller's overall hand-feel really easily, which is great and not offered by many competitors.
That same ease applies to swapping thumbsticks too, and you also get access to some metal rings to reduce the travel distance on your sticks, something that requires a little more attention to notice but can also really help with controller tuning.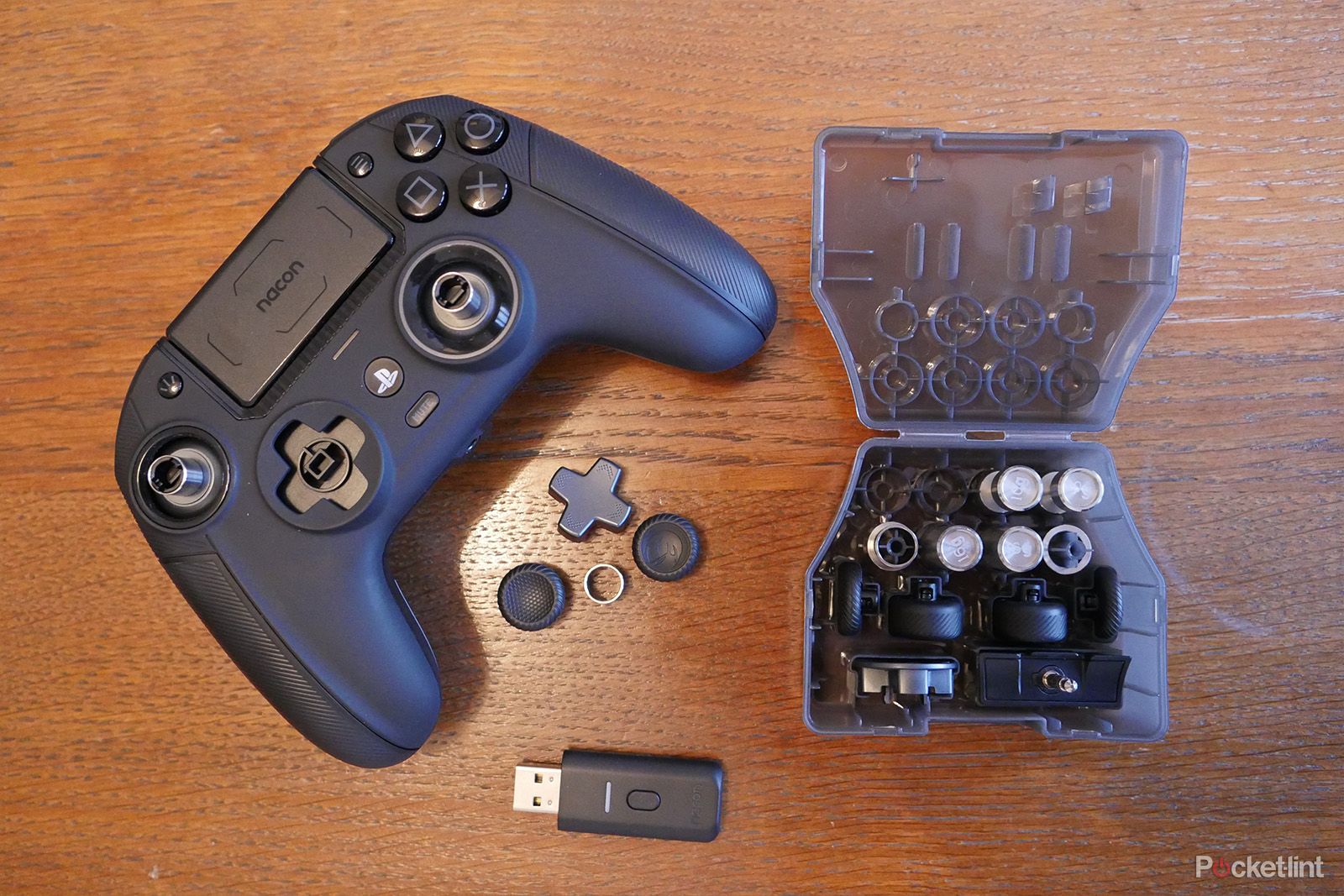 It's brilliant being able to swap between travel distances for the triggers, too, although even the shorter option is still not quite as clicky as a dedicated modded controller like the one I used from Mega Modz recently can offer.
Still, these are all physical options that you can tweak as you like, making it pretty simple to make major changes to how the Revolution 5 Pro feels according to your taste.
There are also four extra buttons on the back of the controller case, and these can be remapped at will – something that you can do using software on your PC or by just holding down some buttons.
The latter is dead easy, and I was quickly able to set them up as I like, with the face buttons mapped to the back so that my thumbs stay on the stick while playing.
Button placement is a massive part of the success of a pro controller, and the main two buttons added, S1 and S2, are ideal – central and just where my fingertips curl to.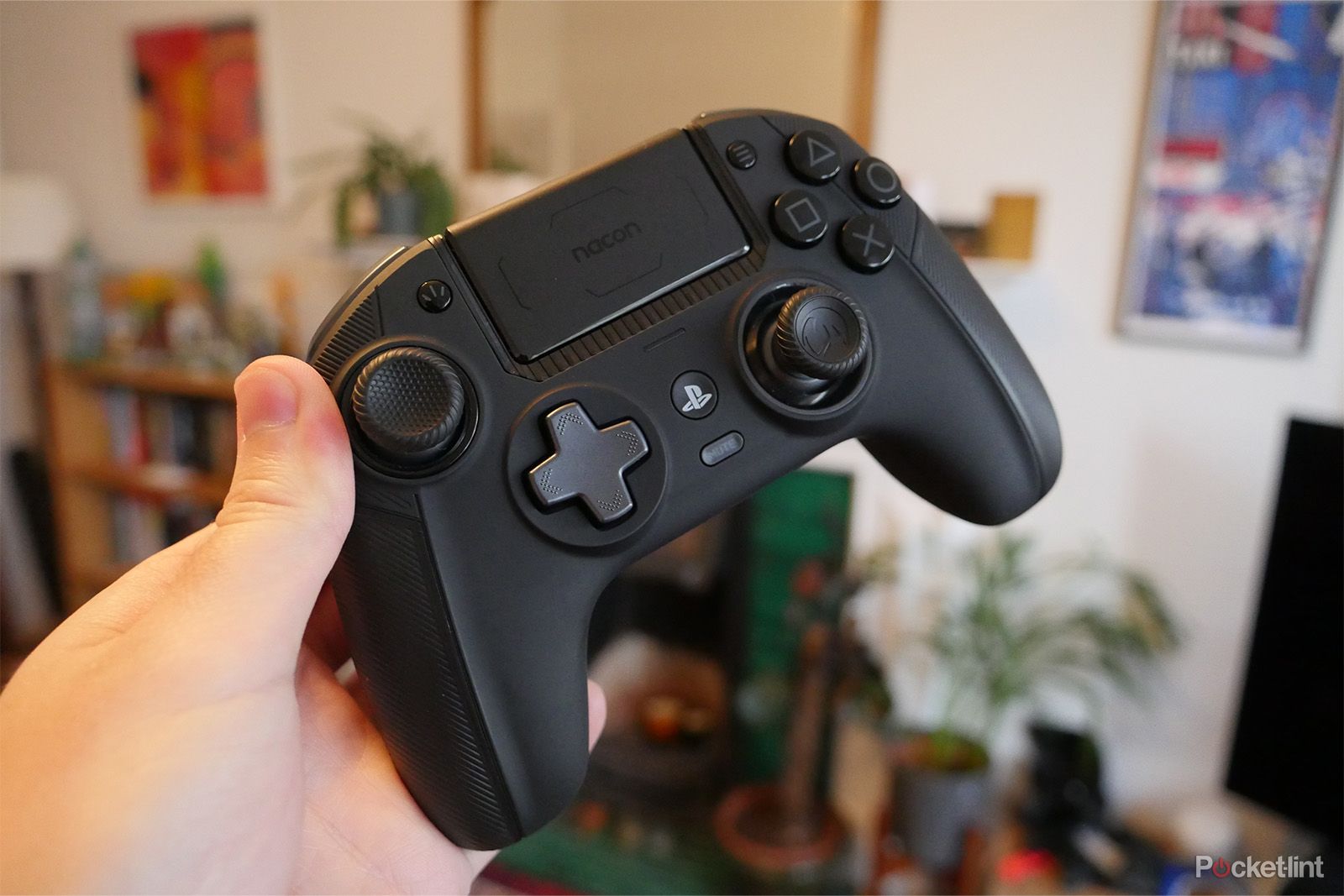 The others are on the grips themselves and are a little more awkward to activate – in practice, I find that I really use the main two more regardless of which controller I'm on, but Scuf still makes the best back buttons I've tested, on the Reflex.
Still, Nacon has done a very solid job here and some people will doubtless find the arrangement completely perfect. In an ideal world, you'd be able to try one out in a shop before committing, though.
Performance
Gaming upgraded
Of course, you can't assess a pro controller by just looking at it from all angles – you have to jump into games with it, so I've been running the Revolution 5 Pro as my main controller for a couple of weeks.
I play a lot of Warzone and Rocket League, two very different games with different requirements, and one of the issues I've had with other pro controllers is that I want clicky responses for Warzone and throttle control for Rocket League.
Well, the Revolution 5 Pro aces that test – its triggers work great for both thanks to those variable travel distances, and the extra buttons are great for making my own control scheme.
I've also been sampling a bunch of The Finals' open beta (which is terrific), and the controller has held up to every stress test I've come up with.
There are, however, some drawbacks to address, most of them out of Nacon's hands because of how Sony deals with third-party controllers.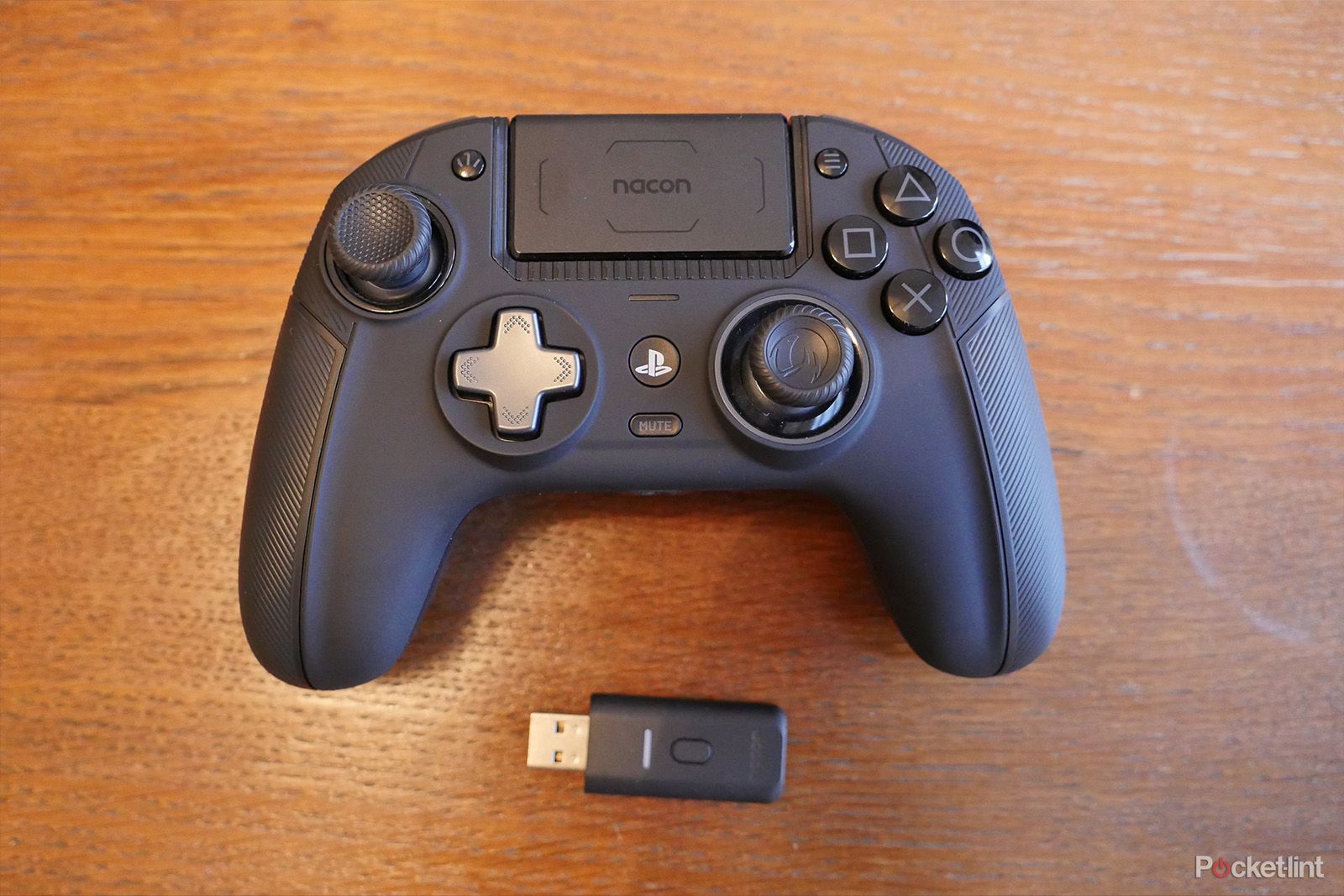 Firstly, unlike a modified DualSense like the Scuf Reflex, this isn't recognised by your PS5 as a normal controller – it needs a dongle, and that means it can't do some simple things.
For one, its PS button won't turn the console on, so you'll have to do that manually before turning on the controller to move on (a small detail but potentially an annoying one).
Next, again because it's not a DualSense, you won't get the haptics that Sony's own controller offers. In fact, in PS5 games you won't get any haptics or vibration at all.
Now, I view this as a controller for competitive play, rather than a one-size-fits-all option like the DualSense Edge, which works as well for casual play as the pro scene. I can't see this being a deal-breaker, since you can always connect your normal DualSense if you want to play something immersive like Alan Wake 2.
Still, it does mean that you're not going to be able to consign your old controllers to memory, if that matters to you, and it slightly tarnishes the otherwise impressive performance of the Revolution 5 Pro.
Verdict
The Revolution 5 Pro is a great new option for those who take their controllers seriously, and a great pairing with the PS5 or a high-class PC. It's got oodles of customisation options and can really easily be built to feel impeccable in the hand.
There are a few usability hiccups that make it potentially a little less user friendly in some ways, but if you can get over those minor hurdles it still has a lot to offer as a tool for high-level play.
Trending Products

.