Sharing a full review of my experience completing the Integrative Health Practitioner Level Two course. You can read about my level one experience here! If you're interested in getting certified, check out the details here and use the code FITNESSISTA for up to $250 off. 
Hi friends! How's the morning treating you? I'm off to a Pilates class and have a couple of coaching calls later today. Today, I wanted to chat a little bit about my recent IHP cert and the process for becoming a certified health coach if this is something you're interested in doing!
Over 100 hours of coursework, continuing education, and some very challenging tests, and I'm now a Level Two Integrative Health Practitioner. I've been so excited to add functional labs to my current offerings, share them with clients, and also use these for myself and our family. The timing was also interesting, especially with my sudden eye issues and previous autoimmune symptoms. I'm working with my medical team, but also doing my own deep dive to bring my body back to balance to the best of my ability. <3
While I LOVED Level One, Level Two was everything I'd been wanting and more. I couldn't wait to study the material each day, and during each module, I was like, THIS is exactly what I want to learn. This is how I want to help my clients. I'm so pumped to have this certification under my belt.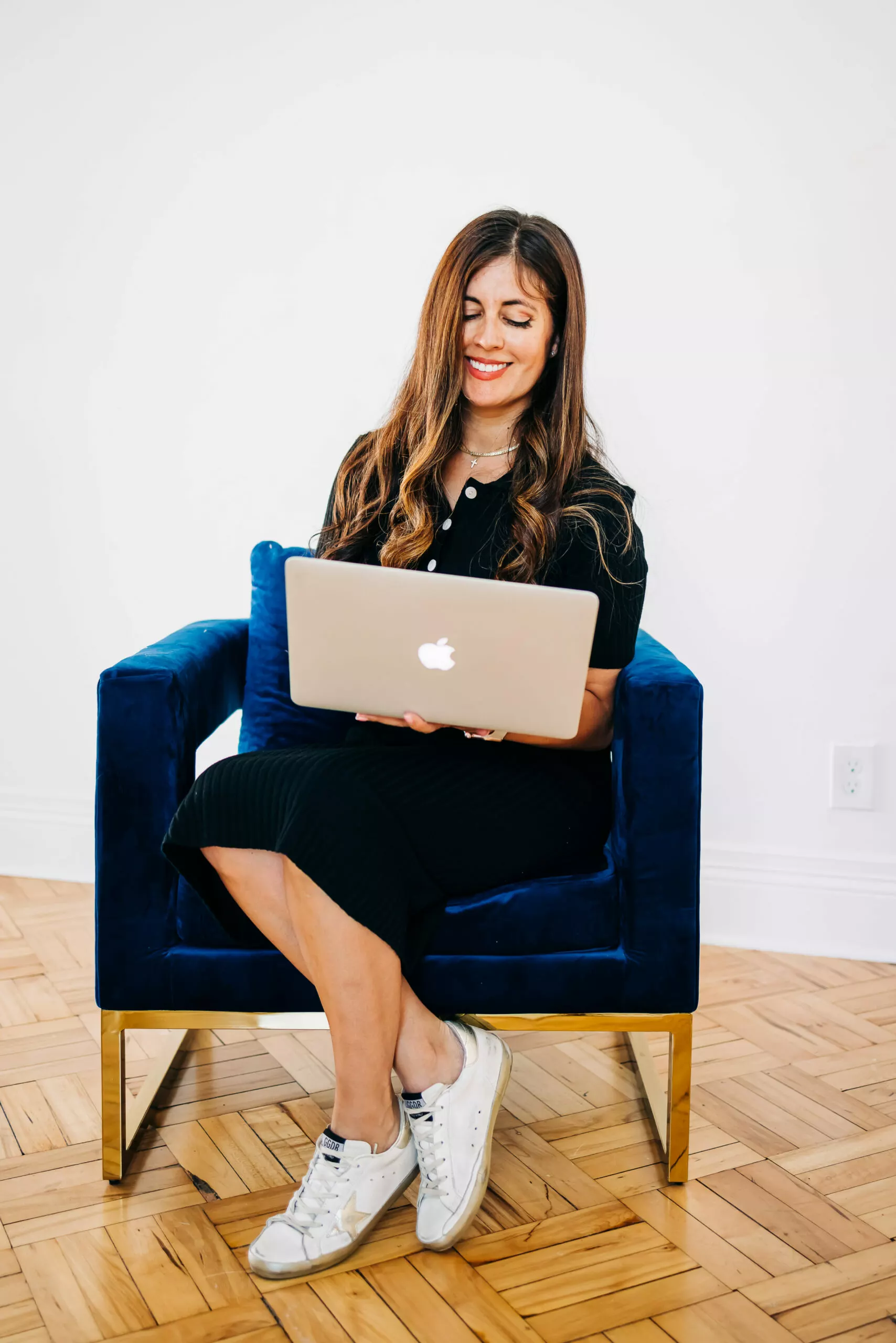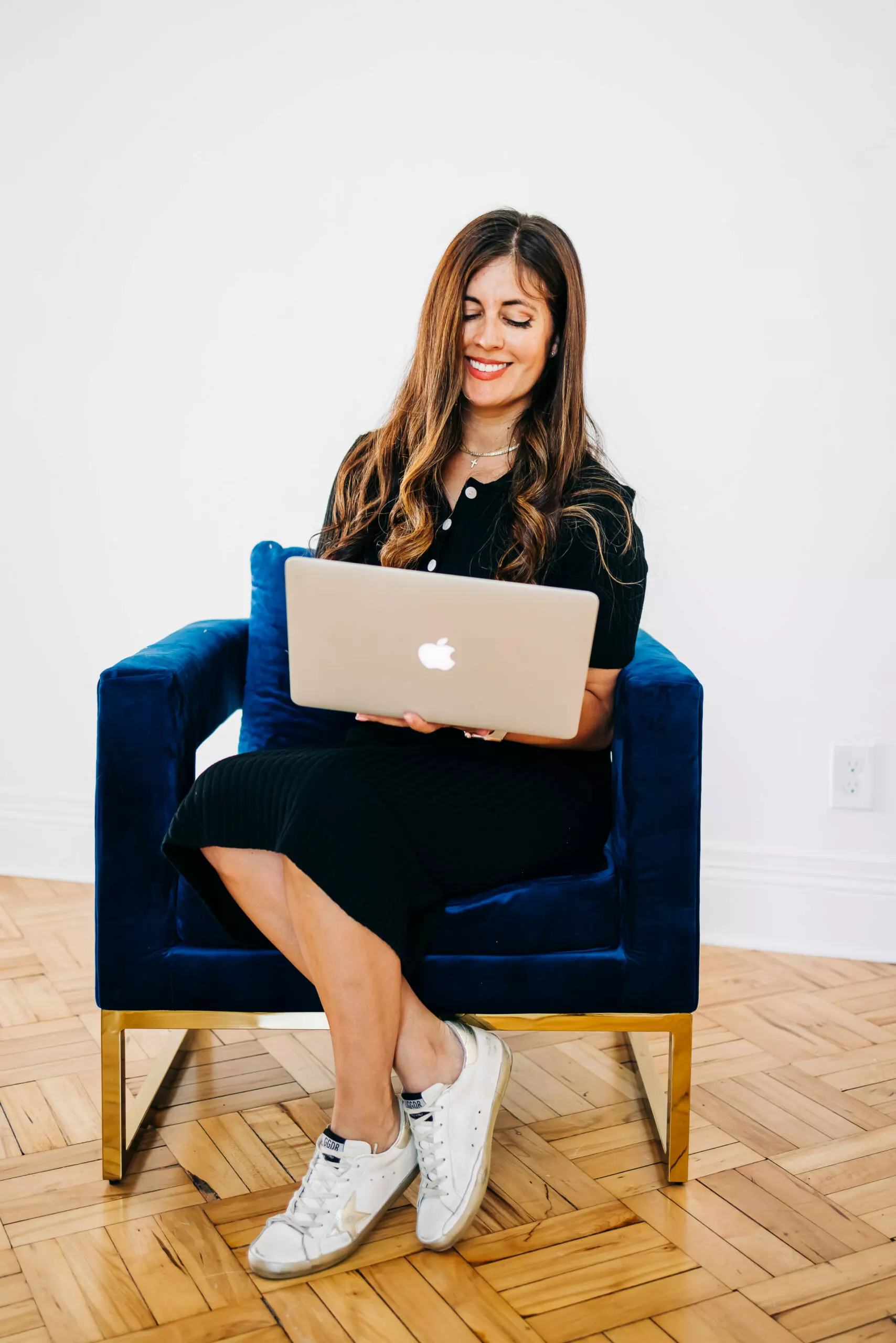 Here's a list of my other fitness/health certifications: Precision Nutrition level 1, NASM Personal Trainer, NASM Weight Loss Specialist, NASM Women's Fitness Specialist, NASM Corrective Exercise Specialist, Les Mills BODYPUMP, Zumba and Aqua Zumba, Barre Body, Schwinn, Yoga RTY-200 hr, Level One Raw Foods Chef, and AFAA Group Fitness Instructor. I want to continue to learn as much as possible, and have my eye on the High Performance Health certification next. 
Integrative Health Practitioner Level Two certification review
Here's how Level Two differs from Level One:
Level One is focused on Dr. Cabral's DETRESS protocol (diet, exercise, toxin removal, rest, exercise, stress management, and supplementation) and Level Two is purely based on functional labs. We learned about the specific labs, how to run them, and how to analyze the results and recommend corresponding protocols. Everything is taught by Dr. Cabral himself, and I enjoy the way he presents complex information, making it accessible and easy to implement.
You can check out my review of the Integrative Health Practitioner Level One certification here.
Here are the labs I learned how to read:
Food Sensitivity Testing – this test shows your IgG reaction to 190 foods on a scale from not significant to high. IgG reactions are sensitivities, not allergies, and represent a delayed response to the food. This could be something like headaches, itchiness, poor mood, irritability, joint pain, muscle weakness, and skin rashes.
Parasite and Bacteria Stool Testing – this test looks at key gut bacteria and parasite markers that can body pain, brain fog, low energy, and headaches.
Organic Acids (Metabolic and Minerals): The Complete Candida, Metabolic & Vitamins Test provides an accurate evaluation of intestinal yeast and bacteria. Abnormally high levels of these microorganisms can cause or worsen behavior disorders, hyperactivity, movement disorders, fatigue and immune function. Many people with chronic illnesses and neurological disorders often excrete several abnormal organic acids.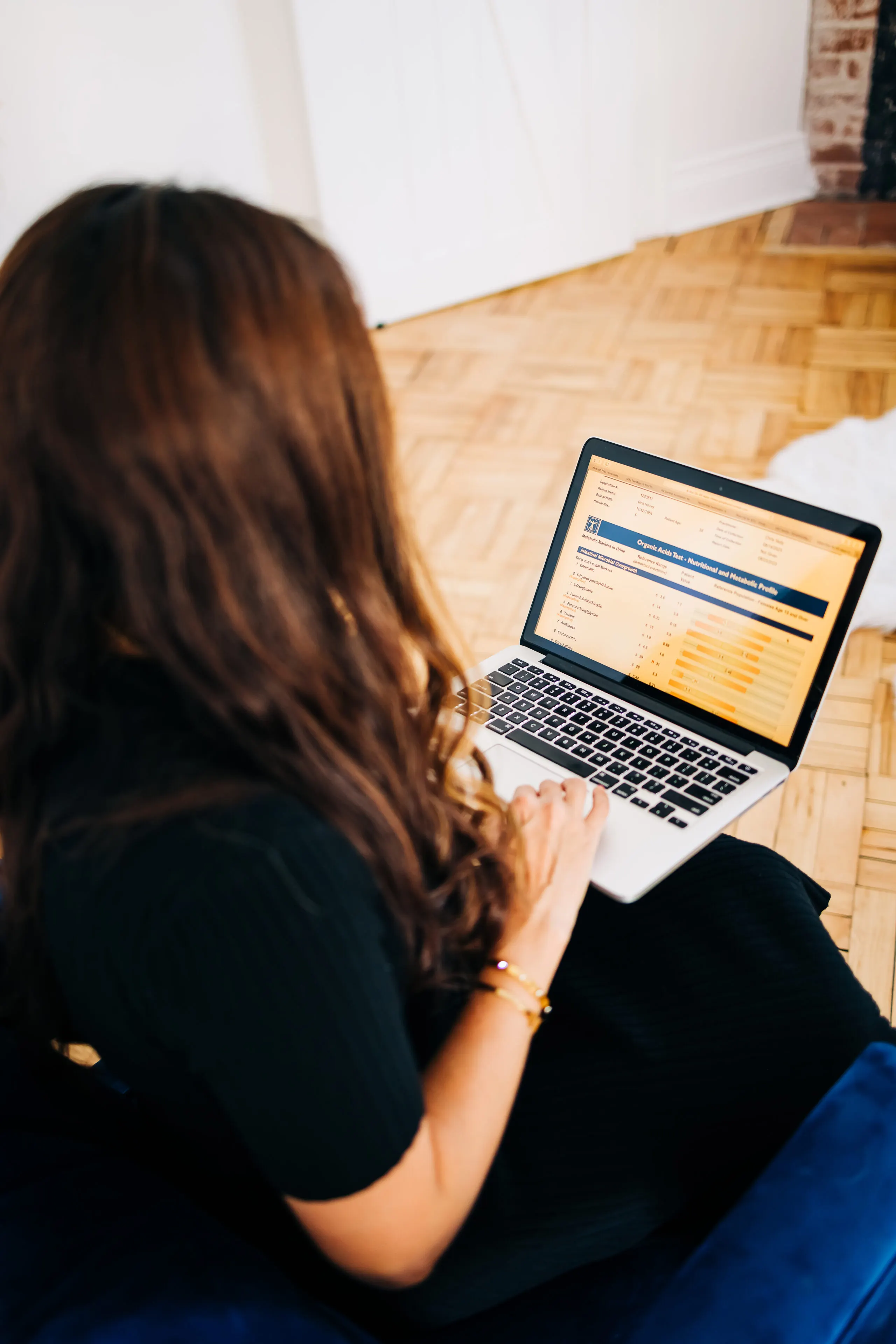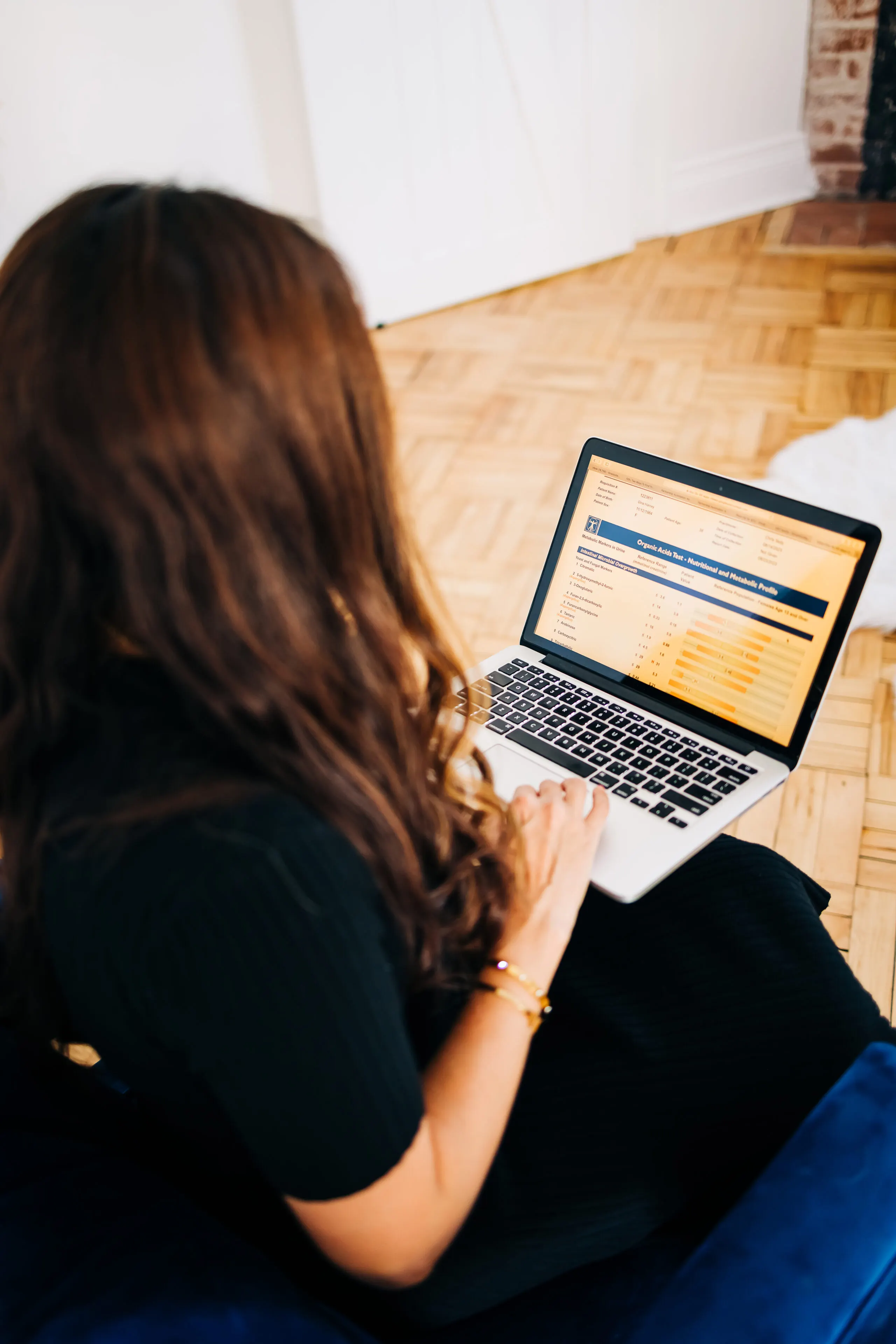 (Photo above is from my personal test results)
Omega-3: Many people understand the importance of keeping inflammation in check within their bodies. But here's the thing, not too many of us actually take the time to check our Omega-6 to Omega-3 ratios to see how balanced we truly are. That's where this specialized lab test comes in, allowing us to get a real glimpse into our overall health.
Now, here's a pretty astonishing fact: Research has shown that if the Omega-3 levels in your blood reach 9% or more, your chances of experiencing sudden cardiac death drop by a whopping 90%. It's a surprising statistic because it tells us that merely looking at plaque or cholesterol levels doesn't give us the full picture. What really matters is whether our arteries can expand properly, and that depends largely on inflammation, which often results from having too many Omega-6s.
So, the idea here is to boost our Omega-3 levels to strike a balance with our Omega-6s. Not only does this benefit our heart health, but it also has a positive impact on our overall well-being. Plus, this same test can be super helpful for addressing issues like muscle and joint pain, skin problems, nervous system troubles, energy levels, mood, + more.
Adrenal Hormone: This lab tests estrogen and progesterone levels and their relationship to each other, in addition to cortisol patterns throughout the day.
Thyroid Adrenal Hormone: This is the same as the adrenal hormone lab, with testosterone, DHEA, thyroid levels (T4, T3, TSH, TPO antibodies), insulin and A1C, and vitamin D included.  Losing weight has less to do with the amount of calories you eat or how much you exercise, and everything to do with hormone balance, cortisol levels, and metabolism. By looking at the hidden inflammatory triggers and hormone imbalances we can discover what may need to be rebalanced in the body.
HTMA (Hair Tissue Mineral Analysis): This is an amazing foundational lab and is easy to test with just a hair sample. Your minerals levels include your electrolytes which provide you with the energy you need to get through your busy day, as well as buffer the effects of stress. It includes minerals, electrolytes, and toxic have metals, which can indicate how your body is responding to stress and whether you are a slow or fast oxidizer.
These labs are not intended to diagnose, prevent, treat, or cure any diseases or illness; however, they can provide you with unique information about YOUR body.
Learning the IHP2 course material:
As I went through the material, I wanted to MASTER everything. I realized about 2/3 through that if I kept this up, I would never finish the certification, because you can always be learning about these topics. You could also pick one test and spend the rest of your life learning about that particular test. I realized that the best way for me to master this material is to do it!
It took me many months to finish this certification, and I'm continuing to learn by actually reading the test results. Each time I get a result back, I re-watch the module as I go through each marker. This way, I can really get it cemented into my brain, and I'm continuing with podcasts, books, and continuing education.
How you're set up for success:
Dr. Cabral provides the exact protocols and handouts that he uses with his clients, which makes it easy to provide resources along the way. I love that they're constantly adding new information, handouts, and modules to the platform! They also frequently have Q&A calls on Zoom, and our private Facebook group is another helpful resource.
How to become a certified health coach:
If there's a little voice in your head saying that maybe this is for you, I can't recommend the IHP program enough. I would definitely do Level One and Two, particularly if you want the ability to read functional labs. You also don't need to currently work in the health and wellness field to become an IHP. We have many IHPs who started completely new careers because it's something they're passionate about! We also have a lot of physical therapists, nurses, doctors, personal trainers, and dental professionals in IHP.
The mission behind IHP is that you're able to heal yourself and go onto heal those you love, and help those you care about to live their healthiest and most vibrant lives. This is something I want to be able to do more than anything, and have been extra grateful for this knowledge as I'm on my own healing journey. I've been able to add a new layer to my 1:1 coaching, and also work with family members and friends.
Once you finish your Level Two certification, you have to purchase your own insurance in order to be able to do the testing. I did my insurance through Alternative Balance and it was fairly easy to set up. Most of my wellness clients are virtual with a handful of in-person clients.
If you have any questions about the IHP program, please let me know and I'd be happy to answer! Also, you can use my link and code FITNESSISTA for up to $250 off here.
So, tell me, friends: have you ever done any functional testing? How'd it go??? I'm going to share some of my personal test results in an upcoming post!
xoxo
Gina
Trending Products

.