Apple's iOS 17 has arrived, bringing with it a bunch of new features for the iPhone. One standout is Live Voicemail, a game-changer that allows you to read real-time transcripts of voicemails as they're being left by the caller. In this guide, we'll walk you through how to use the new Live Voicemail feature in iOS 17 and get the most out of it.
What is Apple Live Voicemail?
Live Voicemail is a new iOS 17 feature that provides real-time transcriptions of voicemail messages as the caller is speaking. It allows you to see the transcription on the screen, so you can decide whether to pick up the call or ultimately "let it go to voicemail". Apple said Live Voicemail was designed with your privacy in mind. It operates using your iPhone's Neural Engine, ensuring that all transcription processing occurs on your device. This approach means your data stays on your iPhone and doesn't get sent to external servers.
How to enable Live Voicemail on iPhone
If you're eager to try Live Voicemail, there are a few things you need to know. First, this feature is currently available only for English-speaking users in the US and Canada who have iOS 17 installed on their iPhones. To check your iOS version, go to Settings > General > Software Update. If you need an update, you'll be prompted to do so here.
To enable or disable Live Voicemail, follow these simple steps:
Open the Settings app on your iPhone.
Tap on "Phone."
Look for "Live Voicemail" and toggle it on or off.
How does Live Voicemail work on iPhone?
Live Voicemail functions much like a traditional answering machine, but with a modern twist – it's all in text. When you receive a voicemail, you can read what the caller is saying in real-time. As you follow along with the transcript, you have the option to pick up the call before it ends, connecting you directly with the caller.
When a caller leaves a voicemail, you will see a live transcription appear on your screen.
Read the transcription as the caller is speaking to quickly assess if it's something urgent.
If you want to address the call, pick up to talk while the caller is leaving the message.
Or you can let the call go to voicemail and listen to their full message later like usual.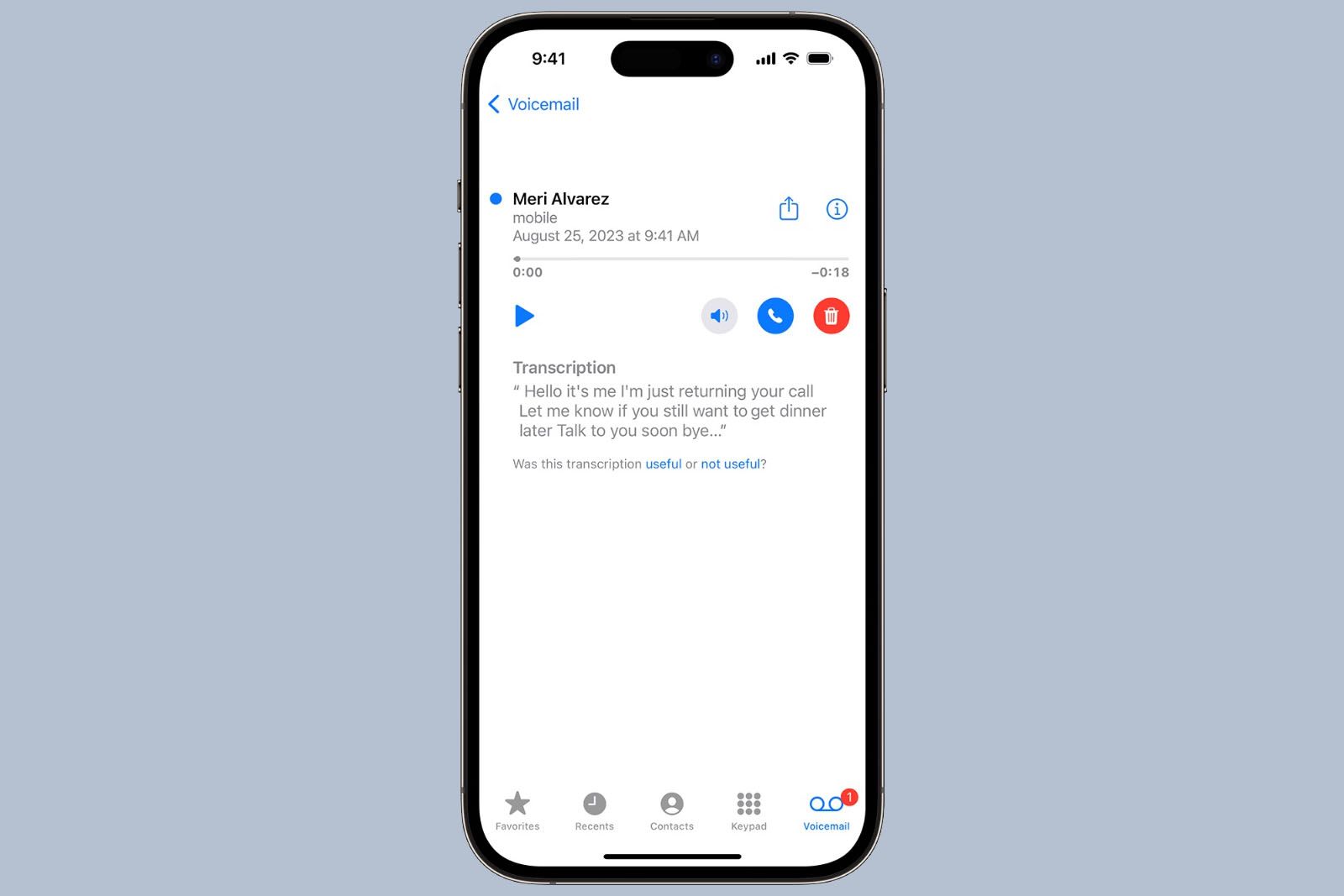 Apple/Pocket-lint
Where to find Live Voicemail transcriptions
After a call, you can still access voicemail transcriptions captured by Live Voicemail. These transcriptions are available in the Voicemail tab of the Phone app. You can keep them forever if you want.
Which iPhones support Live Voicemail?
Live Voicemail is supported on the latest iPhone models – including the new iPhone 15 series.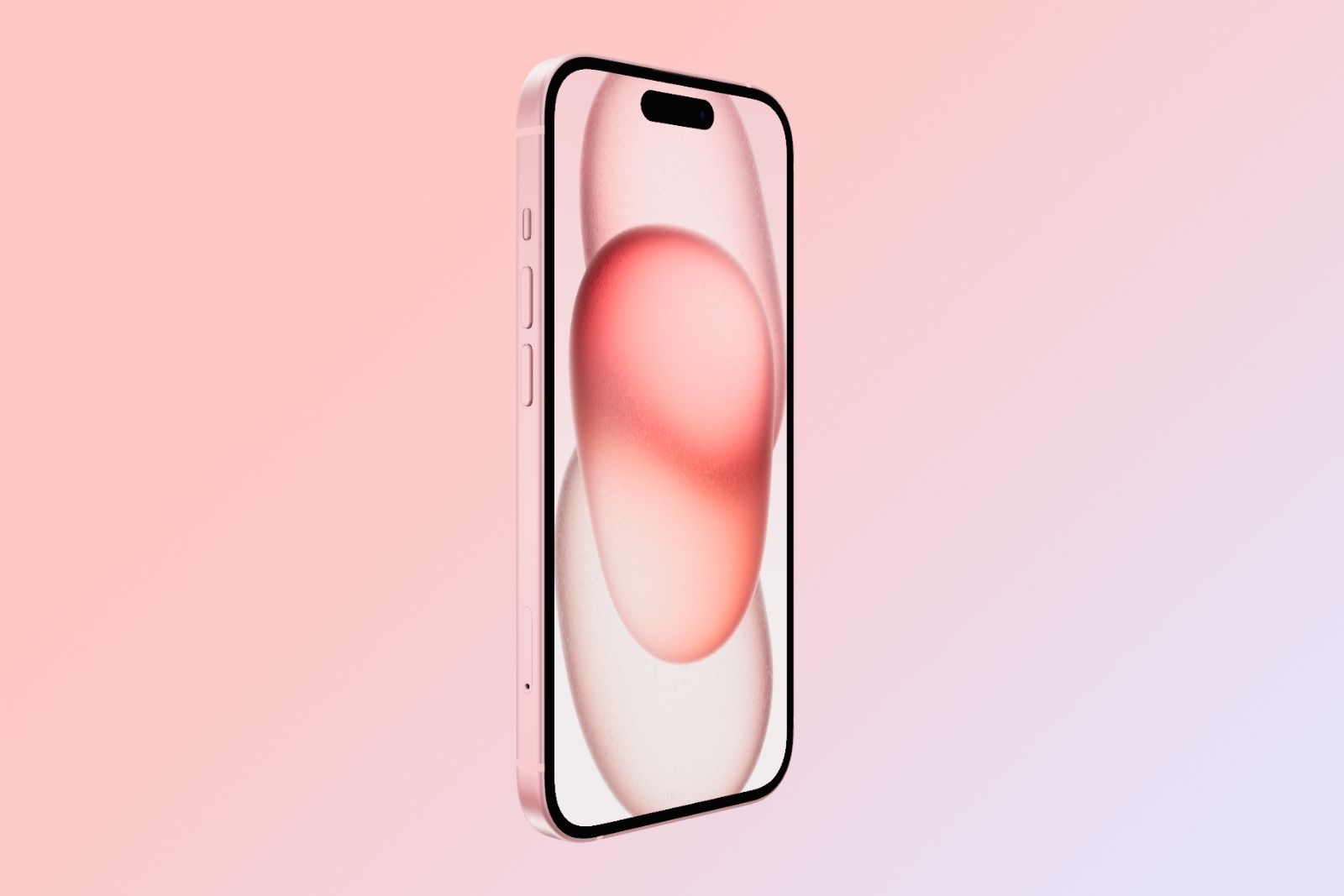 Apple iPhone 15
Apple just announced the iPhone 15 during its September 2023 event.
When did Apple launch Live Voicemail?
Live Voicemail is now available with iOS 17, so your iPhone needs to run that software update to use the feature. In fact, Live Voicemail is just one of the exciting features that Apple bundled with iOS 17. The iPhone software update also brings a StandBy mode, custom iMessage stickers, contact posters, and offline maps.
Is Live Voicemail available everywhere?
Live Voicemail is available in English in the US and Canada, excluding Guam, Puerto Rico, and US Virgin Islands.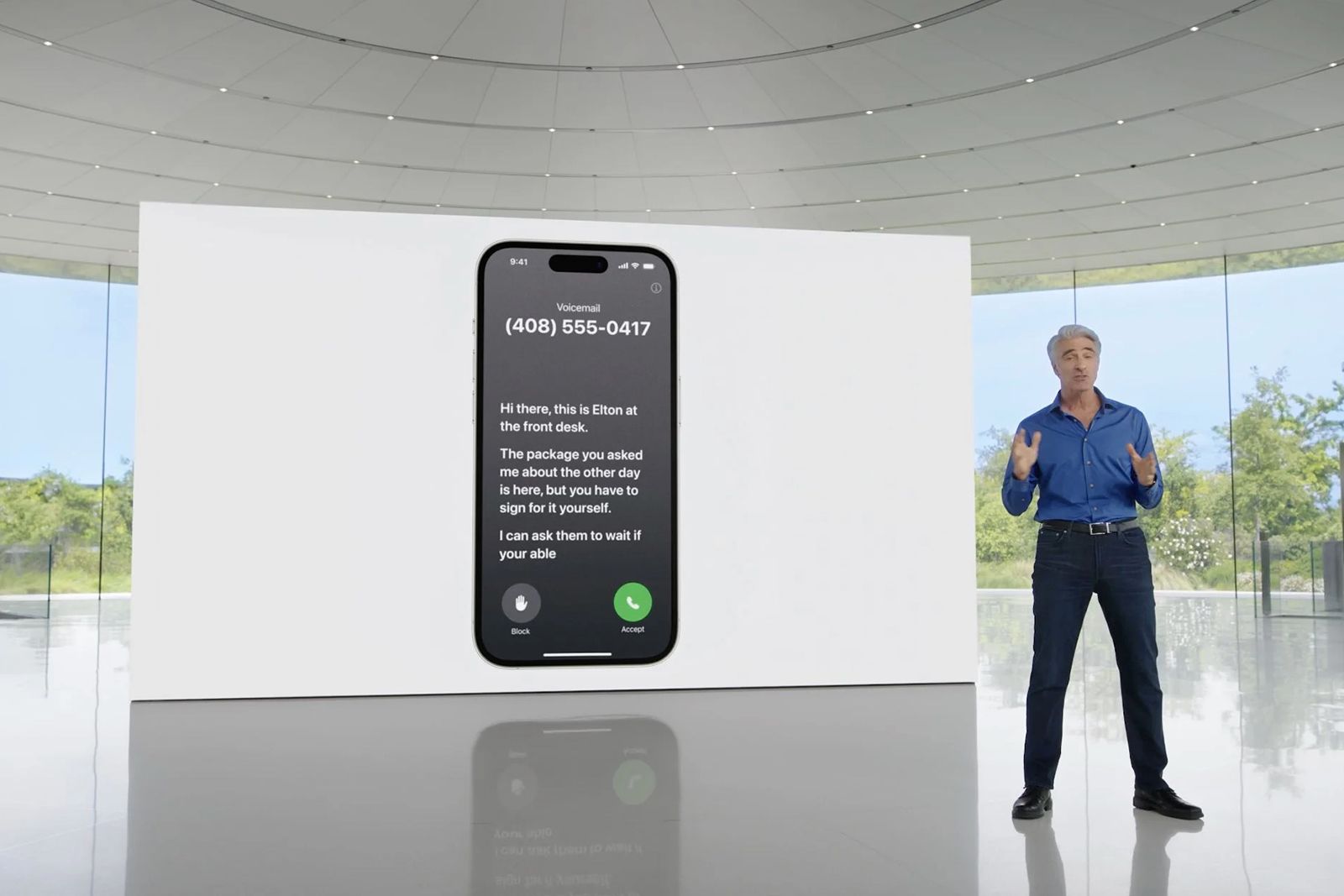 Apple
How is Visual Voicemail different from Live Voicemail?
Pocket-lint has an entire guide on Visual Voicemail, including how to set it up and use it on your iPhone. Visual Voicemail and Live Voicemail both enhance the voicemail experience on iPhones, but they differ in functionality. Visual Voicemail presents your voicemail messages in a visual list format, allowing selective listening and management. Live Voicemail, on the other hand, is real-time transcriptions as callers leave you a voicemail.
Trending Products

.