Key Takeaways
Threads posts may appear on your Facebook and Instagram accounts as suggested posts, but you can now stop this cross-platform posting.
This feature aims to drive traffic to Threads, but some users don't want their posts appearing on other accounts without their knowledge.
If you want to keep your social media accounts separate and limit who sees your Threads posts on Facebook and Instagram, you'll want to follow the steps detailed below.
When Instagram Threads first launched as a competitor to sites such as Mastodon and X/Twitter, it quickly grew a significant number of users, thanks to the easy sign up from an existing Instagram account. However, this ease of use comes with some downsides too. Since your Threads and Instagram accounts are linked, many users have found that their Threads posts have been appearing in other people's Instagram feeds as suggested posts. The same is also happening on Facebook.
A guide to getting started on Threads, plus tips and tricks
Some people weren't that happy about this, and Threads listened. It's now possible to stop Threads posts appearing on Facebook and Instagram. Here's how it works and why you might want to stop the cross-platform posting.
What are Threads suggested posts?
Currently, the default setting is that some of your public posts on Threads may appear on Meta's other social media platforms: Instagram and Facebook. They appear in the form of a 'For You on Threads' carousel on those apps. You may have seen them on your own Facebook and Instagram accounts, suggesting posts that you may like on Threads.
Your posts won't appear on your own Facebook or Instagram accounts but may appear on the accounts of other people.
The purpose of these posts is to try to drive traffic to Threads from the more popular Facebook and Instagram apps, which isn't a great sign that Threads is getting a huge amount of organic growth.
How to stop Threads posts appearing on Facebook and Instagram
One of the good things about Threads when compared to, say, X/Twitter is that when people have an issue with a feature in Threads, it often gets fixed. Thankfully, this is the case with suggested posts on other accounts. Threads is rolling out the ability to stop your Threads posts being shared on Facebook and Instagram. Here's how it works.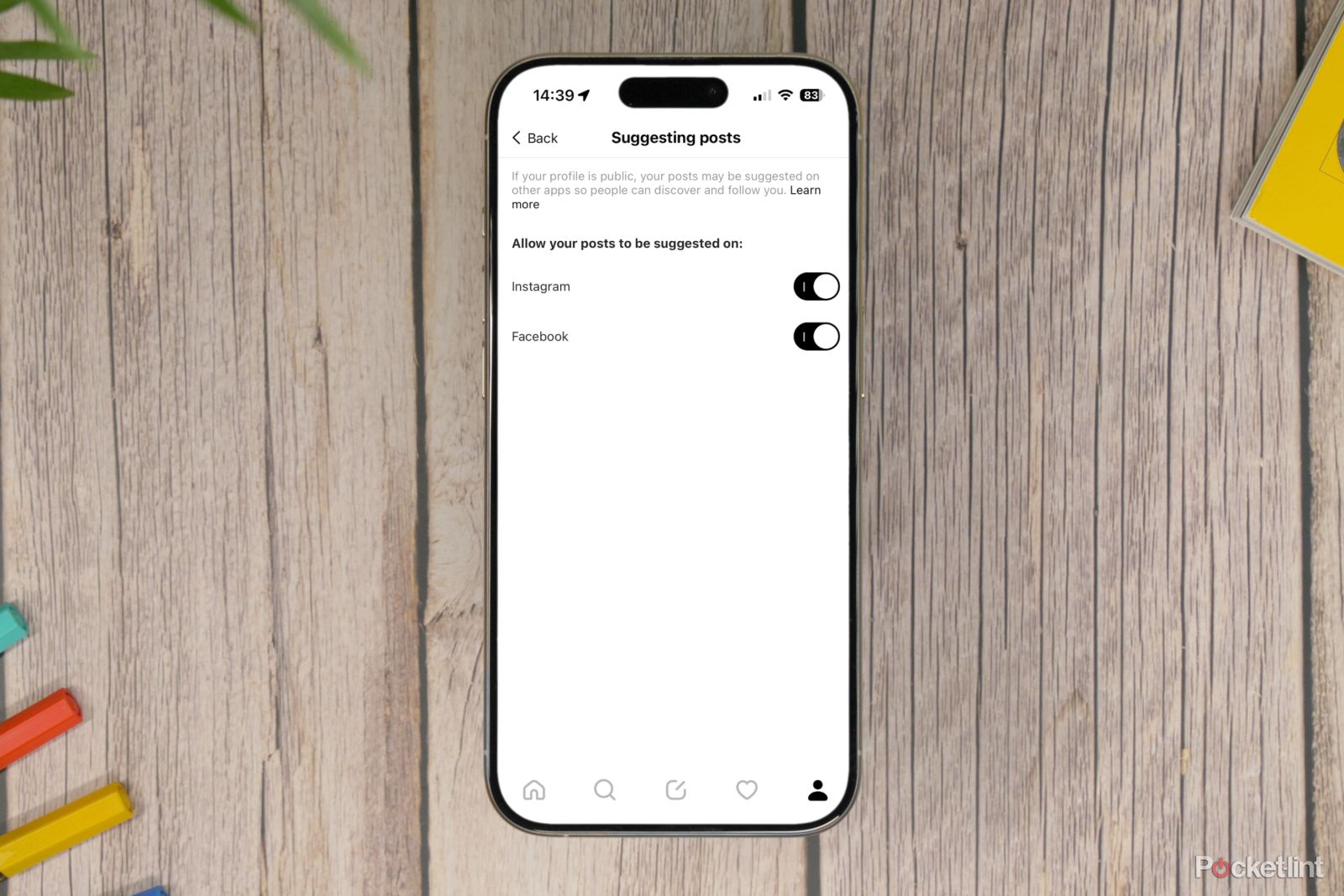 Open Threads.
Tap your Profile icon in the bottom right corner.
Tap the Menu icon in the top right of the screen.
Select Privacy.
Tap Suggesting posts on other apps.
Turn off the toggle switches for Facebook and Instagram.
Your posts will no longer be suggested on either site.
Why can't I see this option in Threads?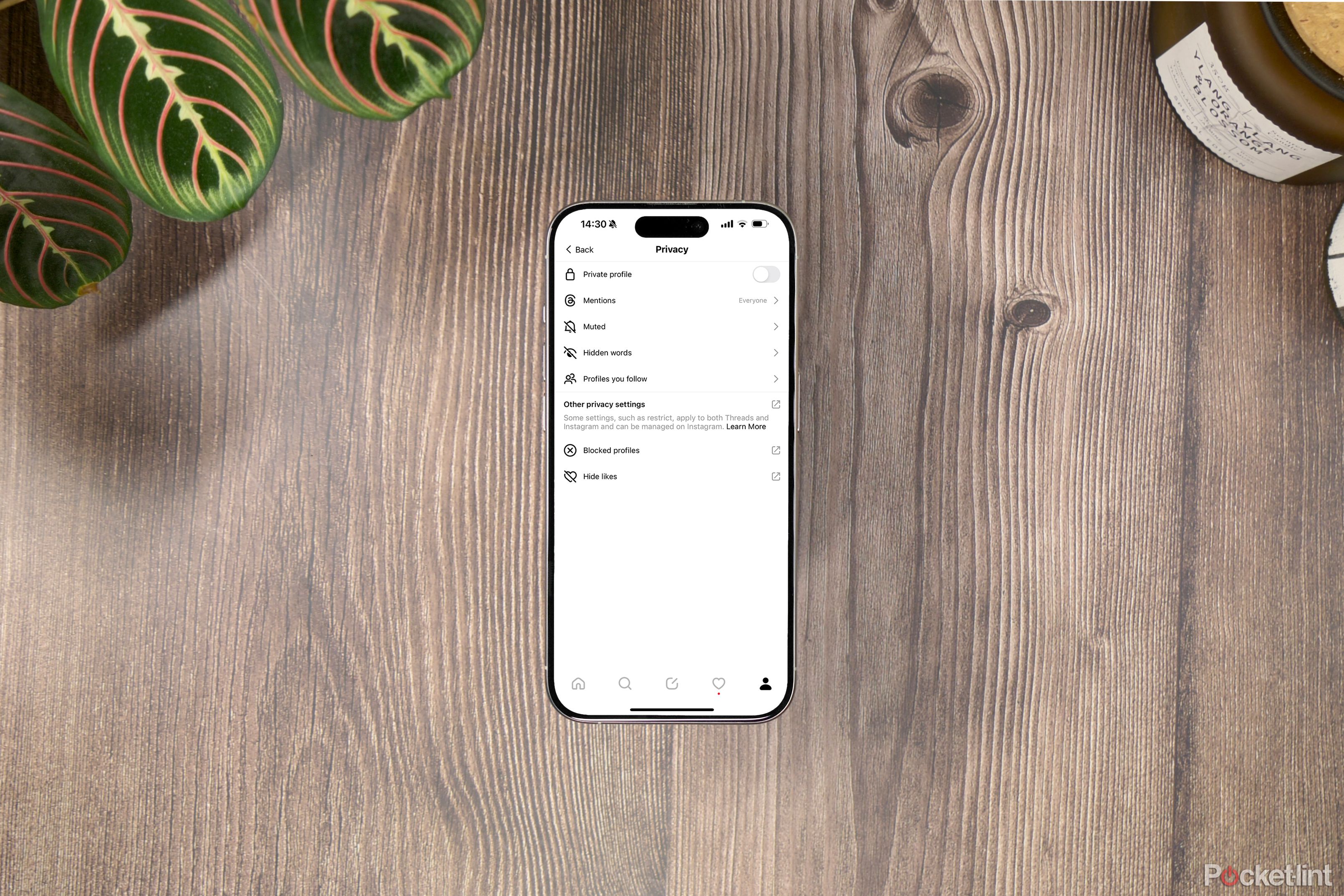 Threads rolls out new features fairly slowly, so some people get access to them earlier than others. If you don't see the Suggesting posts on other apps option in your Threads privacy settings, then it may not have been rolled out to you yet. You can try manually updating the app through your app store of choice, but you may still find that you don't have access to this feature. If so, you'll need to be patient, as it will be available to you at some point.
Why would you want to stop Threads posts appearing on Facebook and Instagram?
There are a number of reasons why you might want to turn this setting off to stop your Threads posts being suggested on Facebook and Instagram. The first is that you have no control over which posts are suggested, or who they're suggested to. You don't get informed when your post is suggested, so your Threads posts may be plastered all over Facebook and Instagram without you even knowing it.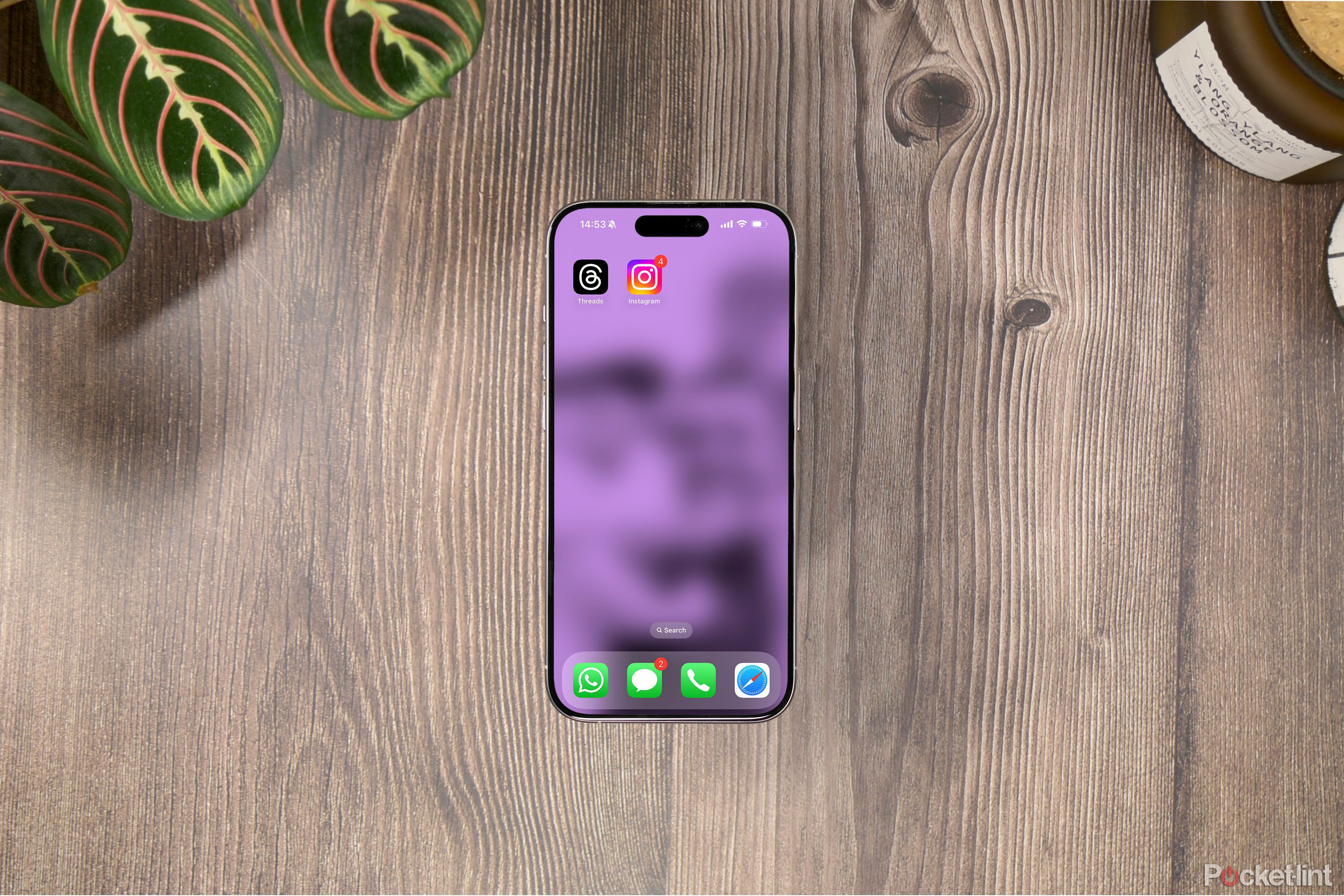 Secondly, you may have very different audiences on Facebook, Instagram, and Threads. Your Facebook account may include a lot of family members who aren't a part of your Threads followers. There may be posts that you're happy for your followers on Threads to see that you'd be less happy for Great Aunt Mabel to have popping up on her Facebook feed. What's worse is that if she does click on your suggested post, she may be persuaded to sign up to Threads herself, and then she may be able to see all of your posts.
It might simply be the case that you want to keep your social media accounts separate. Threads is a very different app to Facebook or Instagram, and you might prefer to keep your Threads posts on Threads and not have them appear all over other social media apps, too.
What other changes have been introduced to Threads?
As mentioned, Threads is regularly updated, and many of these updates have addressed common gripes that users have had with the app. One of the most common gripes when the app first launched was that there was no way to only see posts from accounts that you follow; the feed also included suggested posts, too. Threads listened, and introduced the Following feed, which is a separate feed that only shows posts from people you're following.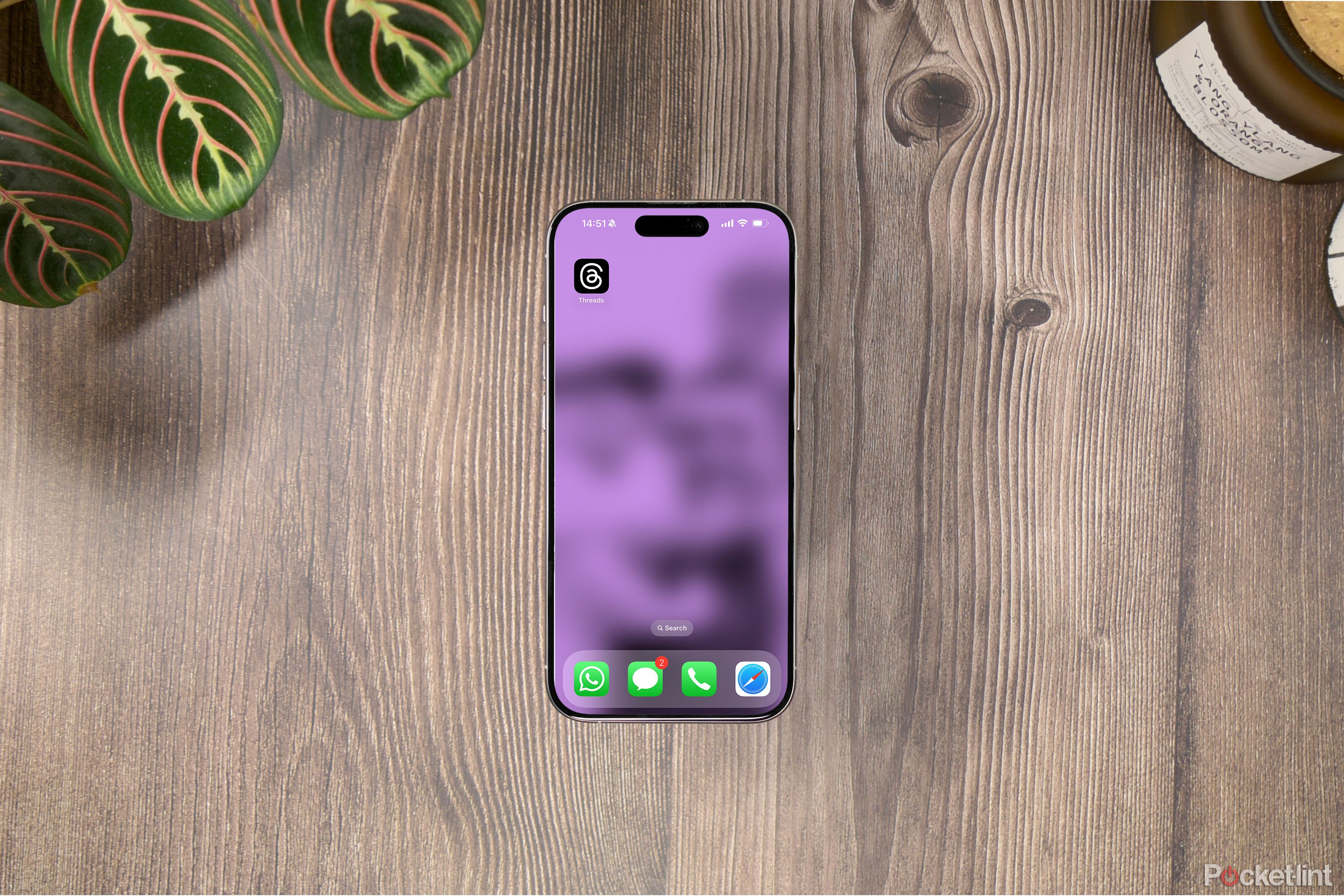 It also wasn't possible to use Threads in a browser when the app first launched, without using some complicated workarounds. It's now possible to run Threads on a desktop just by navigating to threads.net.
Another major issue with Threads when it launched was that it wasn't possible to search by keyword. You could search for accounts to follow, but there was no way to search for individual posts that contained specific words or phrases. Once again, Threads listened and added in the ability to search by keyword in an update.
Other updates since the launch of Threads include the ability to add polls and GIFs to posts, and the option to edit your posts within five minutes of posting them.
What else is coming to Threads?
There are a number of potential new features that could be in the pipeline for Threads. Work has begun on a Threads API that could allow third-party app support for Threads. The ability to delete your Threads account without having to delete your entire Instagram account is also something that is on its way before the end of 2023.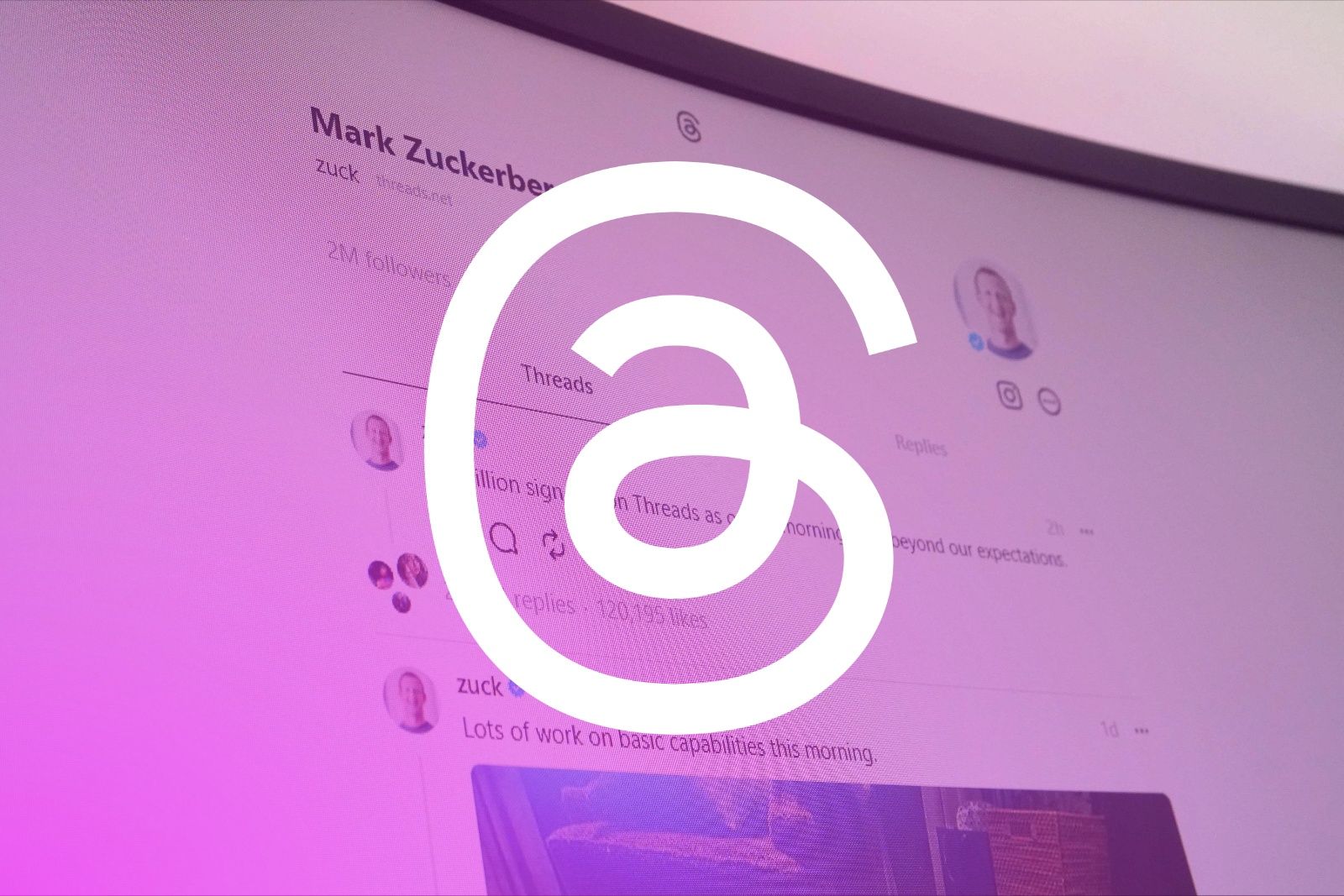 Possibly the biggest potential change to Threads that could be on the horizon is the support for ActivityPub. This is a social media protocol that allows different social media platforms to interact with one another. The eventual goal is that you could interact with posts on Mastodon or other supported social media sites right from your Threads account, without needing a Mastodon account of your own. Mastodon users would also be able to interact with your Threads posts, even if they didn't have a Threads account.
This is something that was announced as being the eventual plan for Threads when the app first launched, but as yet, the feature isn't available. Hopefully, at some point in the future, we'll see ActivityPub support become a part of Threads, but it may not be for some time yet.
Trending Products

.