If you've ever searched the internet for anything relating to IP addresses, you will undoubtedly have come across websites that plaster your IP address across the page and inform you that it's not protected in an attempt to make you buy a VPN or another similar product.
It can be quite disconcerting to see that your IP address is so readily available, but it's fairly simple to hide it when you're online by using a VPN or a proxy server. Your IP address can be found in other ways, however.
When you're making a WhatsApp call, for example, your IP address is shared with the person you're calling in order for the call data to be sent to the right person. If you want to keep your IP address private, it's now possible to do so on WhatsApp using a new privacy feature that will keep it hidden even during calls. Here's how to hide your IP address on WhatsApp.
How to hide your IP address on WhatsApp calls
Hiding your IP address on WhatsApp calls takes a matter of seconds once you know where the relevant setting is located. You can turn the setting off at any time you wish.
Open WhatsApp.
Tap Settings.
Select Privacy.
Scroll to the bottom of the screen and tap Advanced.
Toggle Protect IP address in calls on.
Your IP address is now hidden on WhatsApp calls.
To turn this feature off, repeat the steps above and toggle Protect IP address in calls off.
How does hiding your IP address on WhatsApp work?
By default, when you make a WhatsApp call, your IP address is shared with the person you're calling so that the voice or video data from your call can be relayed to the correct device. The IP address isn't displayed anywhere in WhatsApp, but it may be possible for people to gain access to it when you're making a WhatsApp call.
Hiding your IP address on WhatsApp routes your call data through WhatsApp's servers. The person you're calling sees the data as coming from these servers rather than from your IP address, so your IP address remains hidden.
Can I hide my IP address on WhatsApp group calls?
The above setting will only hide your IP address for one-to-one calls. That's because all WhatsApp group calls are automatically relayed through WhatsApp's servers. That means that your IP address is always hidden when making group calls.
Will hiding my IP address on WhatsApp calls affect the call quality?
Since your call is routed through another server rather than being a direct connection between two devices, there can be an impact on the quality of your call. You may not notice any difference, but you may find that the audio of your calls isn't as good or that your video quality is reduced on video calls. If you're not happy with the call quality, you can stop hiding your IP address and try the call again.
Why should I hide my IP address on WhatsApp calls?
If you're making a call with friends or family, then there's no real need to hide your IP address. They're unlikely to try and steal it during the call, and if they do, it won't really be of huge use to them. However, if you're calling someone you don't know, it's possible for them to use your IP address to get information about your approximate location or the internet service provider that you're using. They may even be able to use your IP address to try to attack your mobile phone or computer. If in doubt, turn this setting on, and you won't have to worry about strangers accessing your IP address from your WhatsApp calls.
Other ways to maintain your privacy on WhatsApp
WhatsApp continues to add new features with a focus on privacy. This is understandable, as privacy concerns were a major factor in people jumping ship to rival messaging apps such as Signal and Telegram. Since then, WhatsApp has tried hard to paint itself as an app protecting your privacy.
WhatsApp does use end-to-end encryption for your messages and calls, which ensures that even WhatsApp can't read them. However, it does collect a lot of personal data, and it's not entirely clear how that data is used. Still, some useful ways exist to maintain your privacy on WhatsApp from other people, if not from Meta.
Hide your online status on WhatsApp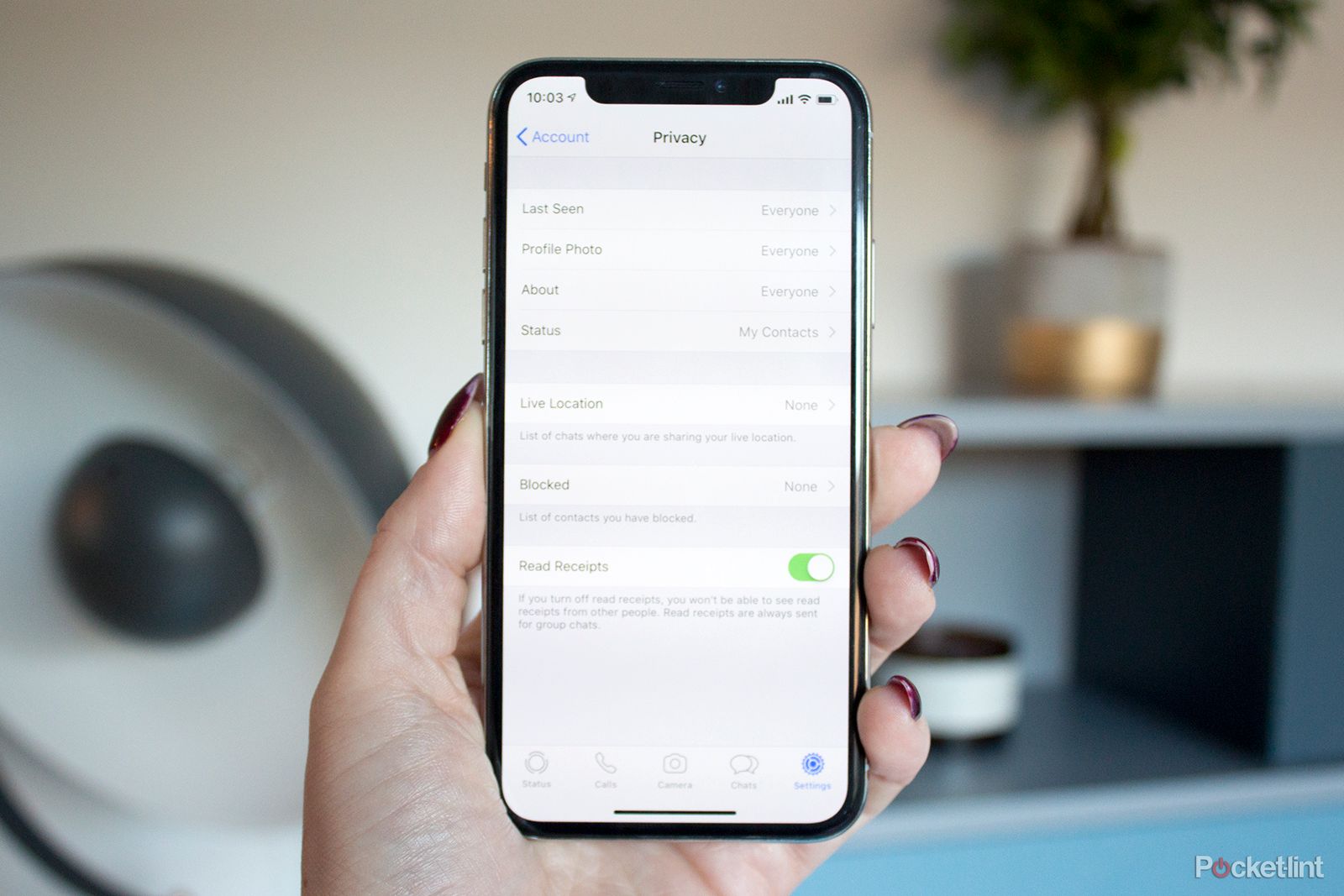 Hiding your online status is a useful way to keep people from knowing when you're online. By default, any of your contacts can see your online status, so you can't use the old 'I was asleep' excuse for not replying if they can see you've been on WhatsApp all night. If you turn off your status, no one can see whether you're online or not, and your 'last seen' status will disappear, too.
Delete sensitive messages
If you have sensitive messages that you don't want other people to see, the best thing to do is delete them when you no longer need them. You can make WhatsApp as secure as possible, but if someone gets hold of your phone when your messages are unlocked, then they can see everything you've written.
Send disappearing messages
If deleting your messages manually seems like too much work, all is not lost. It's possible to send disappearing messages on WhatsApp that will be automatically deleted after 24 hours, 7 days, or 90 days. It's important to remember that the recipient of your messages could take screenshots or photos of them, so be wary when sending truly sensitive information.
Lock WhatsApp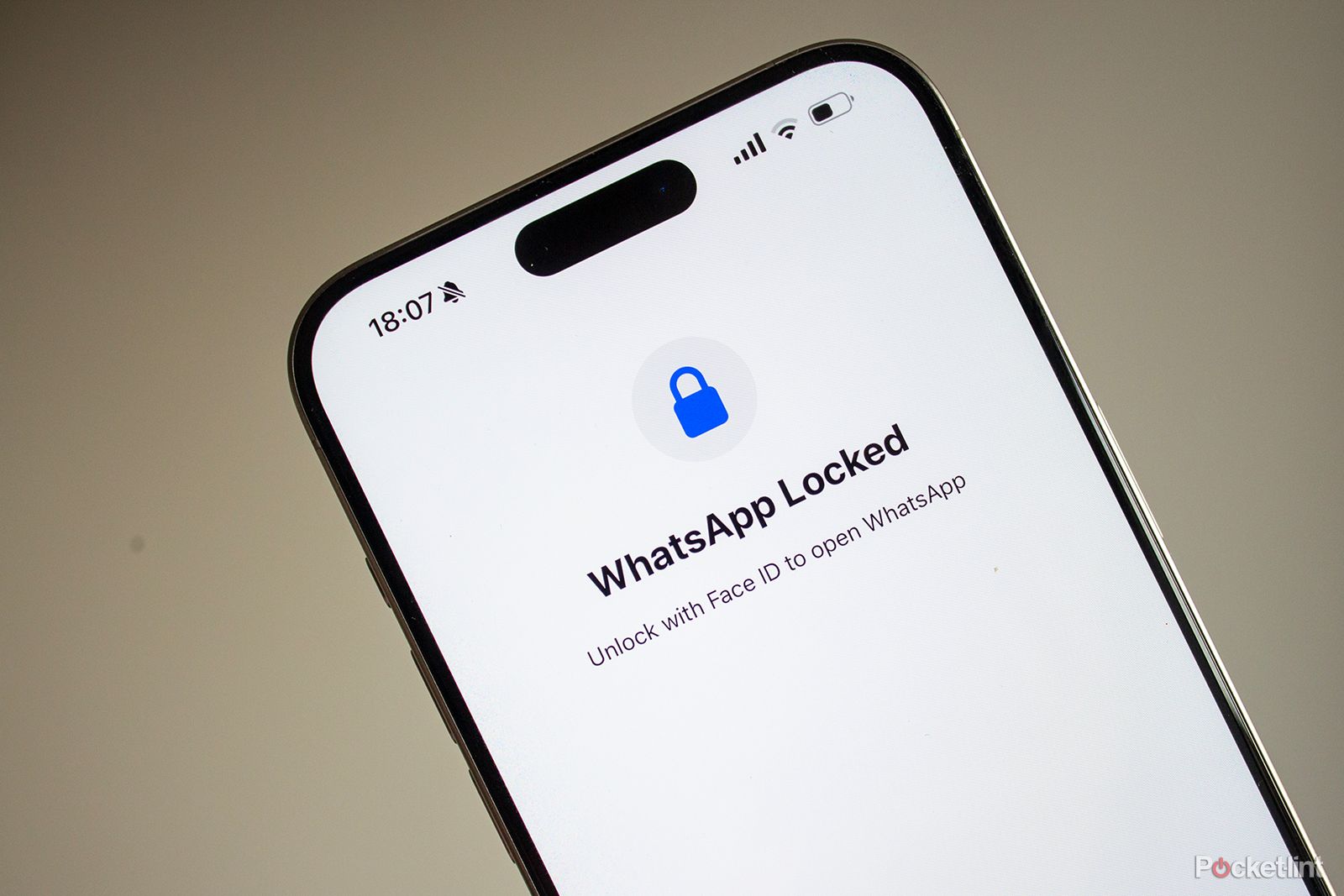 By locking WhatsApp, you can stop people sneakily looking through your WhatsApp messages when you're not around. This will then require you to use your face, fingerprint, or a passcode to sign in to WhatsApp when you open the app. Using face or fingerprint recognition means that it barely takes any longer to open the app, but you have the added security of knowing others can't read your messages.
Use Chat Lock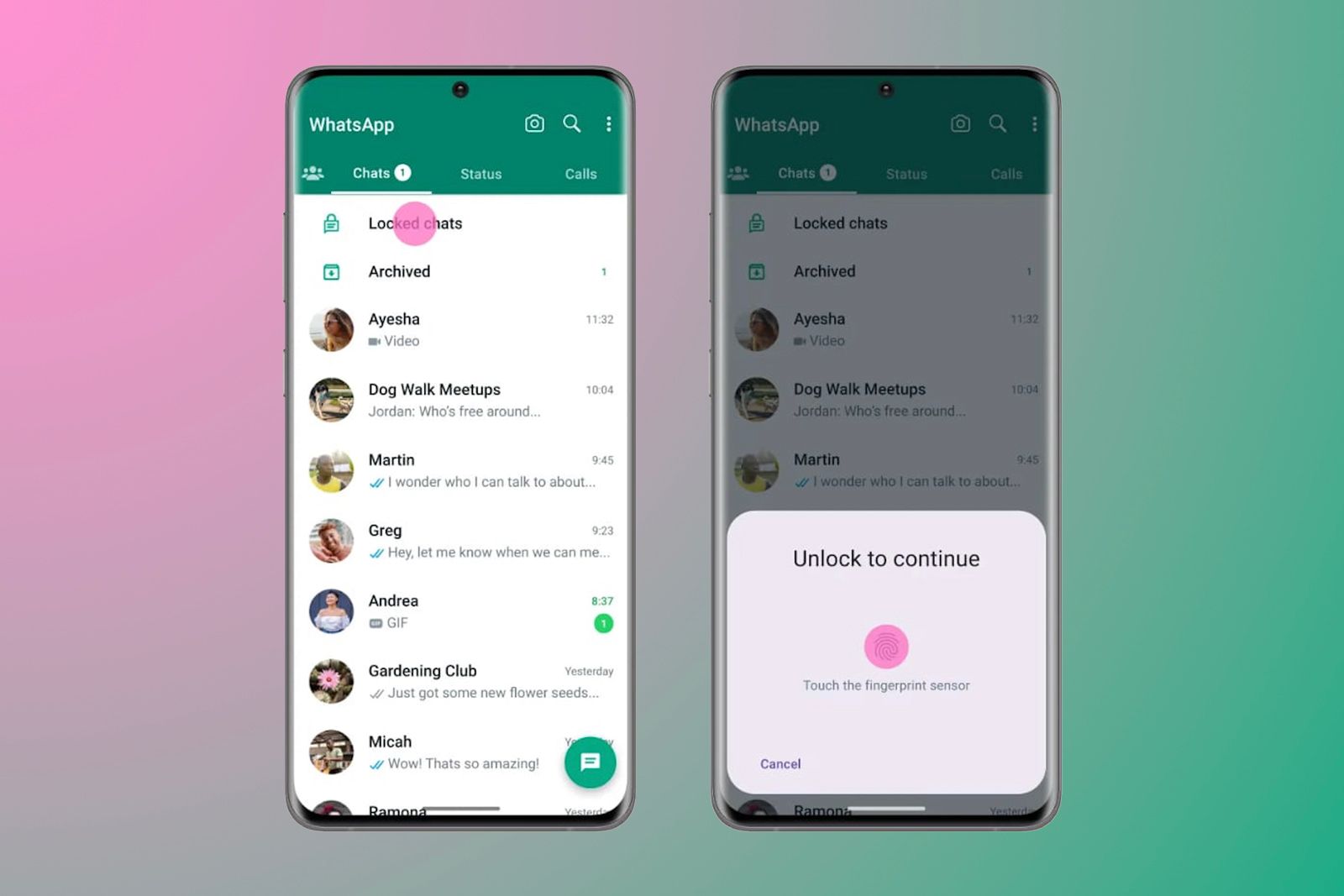 WhatsApp / Pocket-lint
WhatsApp also allows you to lock specific chats within WhatsApp. This means that even if someone gets access to your phone when the app is unlocked, they won't be able to access the locked chats. If you have chats containing sensitive information, you can enable Chat Lock for these chats for additional privacy.
Use multiple accounts
WhatsApp is finally making it possible to use different WhatsApp accounts on the same phone. This can be useful if you use WhatsApp for both work and personal life, as you'll be able to keep the chats separate. Any sensitive work information will remain within one account and won't be accessible from your personal account.
Silence spam calls
You can maintain your sanity and your privacy by turning on the setting to silence spam calls in WhatsApp. With this feature turned on, any calls that come from unknown numbers will be saved in your call history but won't cause your phone to ring. You can then check your call history to be sure you haven't missed a call from anyone important.
Trending Products

.