Key Takeaways
Sky has partnered with Vue Cinemas to offer free cinema tickets to both new and existing Sky Cinema subscribers, allowing them to see any movie of their choice.
The offer includes two Vue tickets every month, but there are some limitations, such as the tickets being valid only from Sunday to Thursday and expiring at the end of the calendar month.
The tickets can only be used for 2D films, and additional payment is needed for 3D films, IMAX, or VIP screenings. However, this promotion provides added value to Sky Cinema subscribers and is especially appealing with the upcoming Christmas movies.
Sky has announced a partnership with Vue Cinemas that sees it giving away free cinema tickets to customers with a Sky Cinema subscription. The offer is available to both new and existing Sky Cinema subscribers so thankfully it's not just an enticement to get new customers on board.
The offer includes two Vue tickets every month, and there is no restriction as to what you can go to see. That means if you are a Sky Cinema subscriber – or you plan to be – you can use the Vue cinema tickets to see any of the upcoming blockbusters, including The Marvels, Trolls Band Together and Wish and Wonka.
There are a couple of caveats, as there always are with these things, the first of which is that the cinema tickets are only valid Sunday through to Thursday so no free weekend cinema dates. The second is that the tickets expire at the end of the calendar month so you can't roll them over. The third is that the tickets can only be used on 2D films and you'll need to pay a supplement for 3D films, IMAX or VIP.
Still, you're pretty much getting something for nothing here if you are already a Sky Cinema subscriber, and if you're considering signing up – now is a good time with the added value and those Christmas movies coming up.
Sky Cinema itself has a huge range of films, including a number of recently released films like Black Adam with Dwayne Johnson and Pierce Brosnan, Dungeons and Dragons: Honour Among Thieves with Chris Pine and Michelle Rodriguez, and Minions: The Rise of Gru, with Steve Carell and Julie Andrews. It's always nice to see some of the latest films on the big screen though, because as hard as we might all try, a big TV and great sound system can't quite replace the full-on cinema experience.
How to get your free cinema tickets as a Sky Cinema subscriber
If you are an existing Sky Cinema subscriber, you can get your two free Vue Cinema tickets through the Sky app. Follow the instructions below and you'll be sitting in the comfy cinema seats with your popcorn in no time:
Download the My Sky app from the App Store or Google Play
Sign up with the email address associated to your Sky Cinema subscription
Tap on the Sky VIP tab in the bottom right corner of the My Sky app
Tap on Your Vue Tickets for October
Enter your email address to get your cinema codes
Tick to confirm the terms and conditions
Tap on Claim your codes
Your codes will appear
Head to myvue.com to book online with your codes
You can also choose to view the QR codes in the app to book at your local Vue
If you exit the app, when you open it back up and head to Your Vue Tickets for October, you'll see the codes you generated straight away
If you aren't a Sky Cinema subscriber yet, you can sign up on the Sky website and you'll be able to take advantage of this offer. The cinema tickets offer applies to all Vue locations in the UK and Republic of Ireland and the deal lasts until 30 September 2024. It doesn't apply to those with a NOW Cinema membership, Virgin Media customers or those on a Sky Cinema trial offer.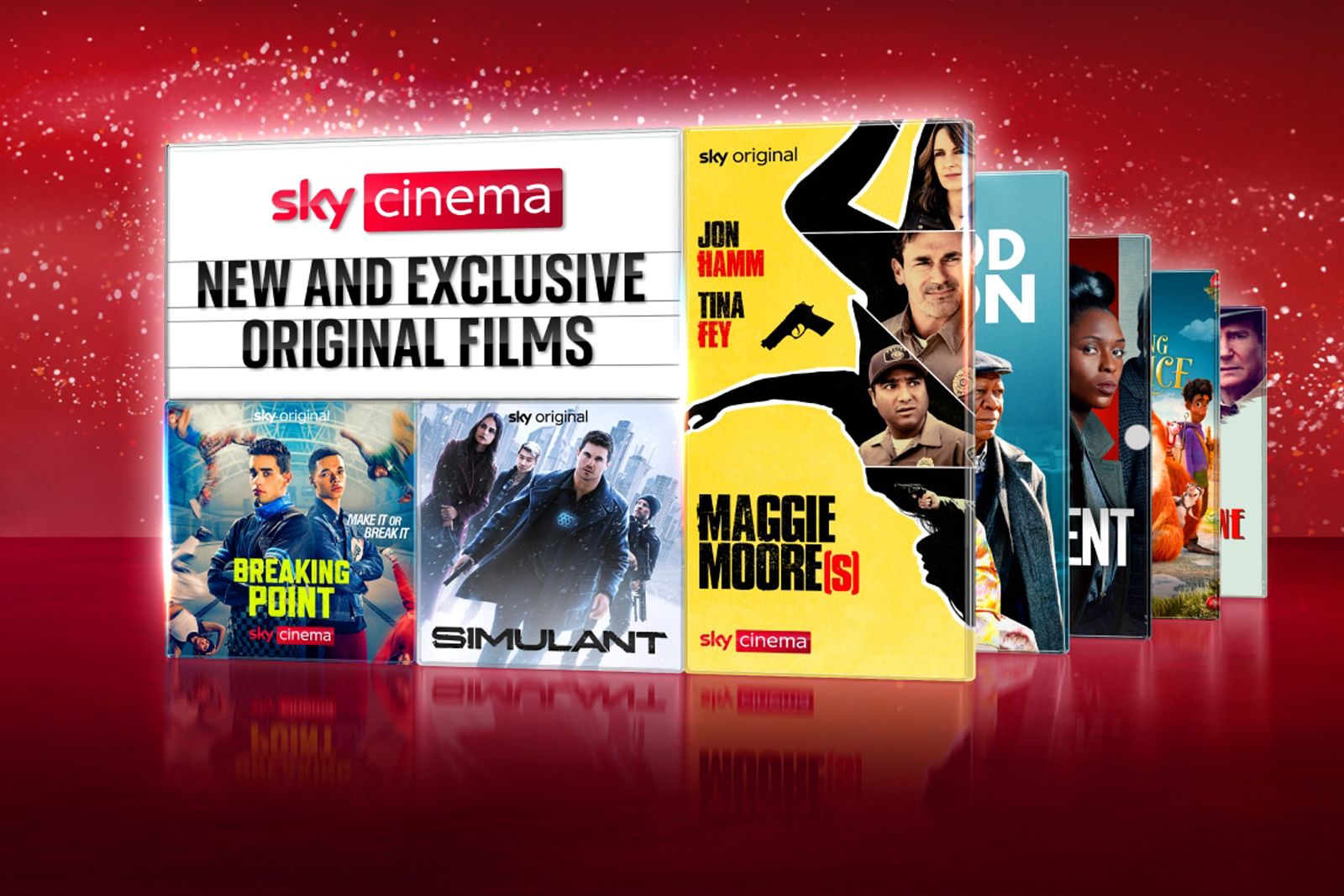 Sky
Trending Products

.