The 20th annual Pocket-lint Awards, sponsored by new EE, were held on 9 November 2023, celebrating the best devices and products of the year across 21 different categories, from cars and cameras, to speakers and smartphones. And now we have the results.
Television of the Year was one of the most hotly contested categories, with a close call in the judges' scoring between the six shortlisted products. But with OLED, QD-OLED and Mini LED TVs all getting nods this year, which one came out on top? Drum roll please…
Television of the year: Panasonic MZ2000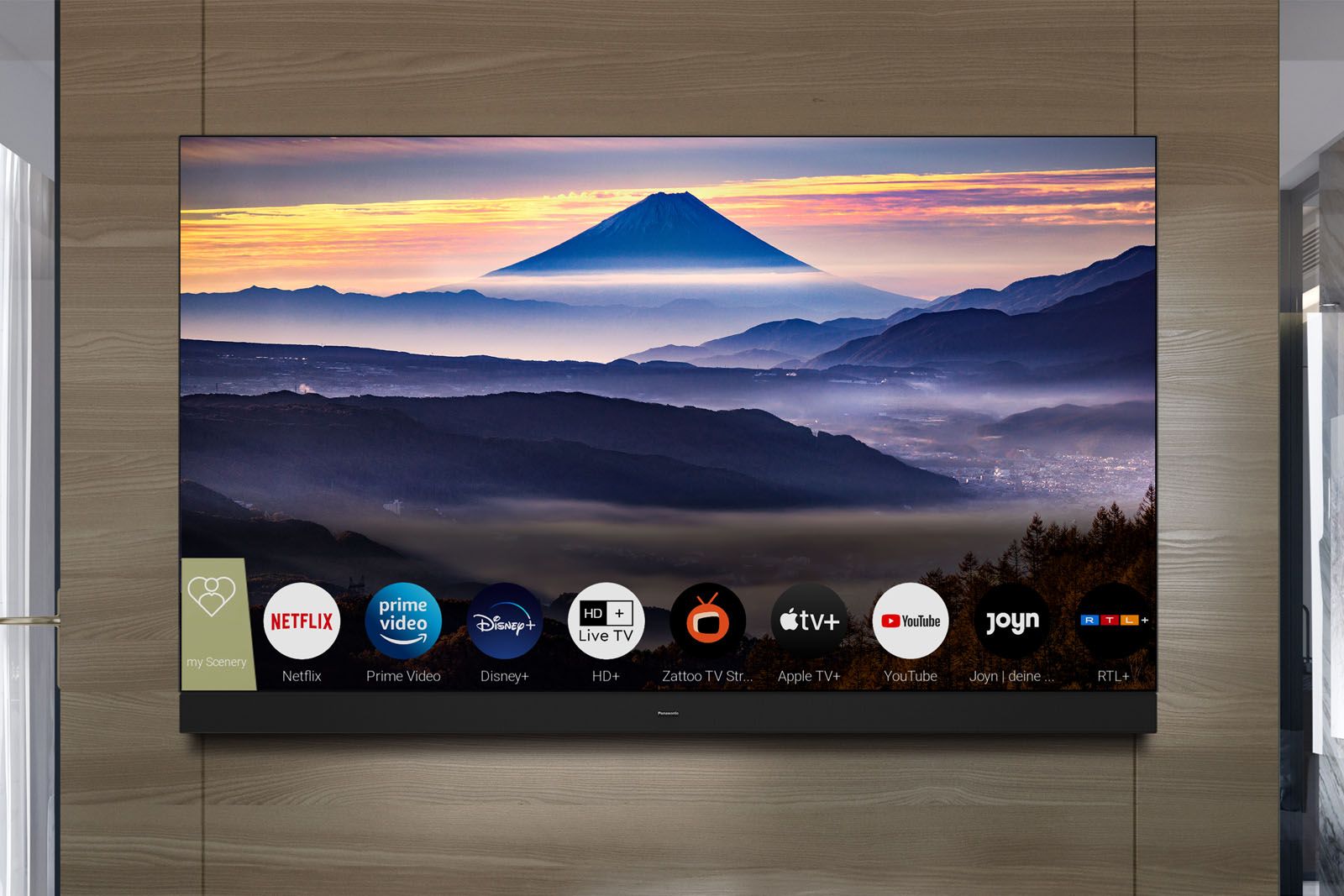 Panasonic/ Pocket-lint
The Panasonic MZ2000 is a beautifully bright OLED TV that serves up all the traditional benefits of OLED, with a brighter overall picture and more impactful HDR – also thank to Micro Lens Array technology.
The pictures that the Panasonic MZ2000 is capable of are nothing less than superb, producing a finely detailed, cinematic picture that looks great with everything you throw at it. The picture processing here is just effortlessly good.
Add in a surprisingly capable built-in sound system, and the MZ2000 delivers an outstanding performance that raises the bar, once again, of what a great TV looks like in 2023. It's a total home cinema package.
Highly commended: LG G3

The LG G3 led the way to a brighter future for traditional OLED in 2023, thanks to the introduction Micro Lens Array technology – technology that uses billions of lenses to focus the light from the OLED pixels more directly towards the viewer.
The result doesn't just take OLED technology to another level – it elevates it to a whole new universe. The extra brightness it delivers without damaging its traditional contrast strengths makes HDR look incredible, and finally sees OLED parking its tanks on LCD's lawn when it comes to delivering the picture goods – even in bright rooms.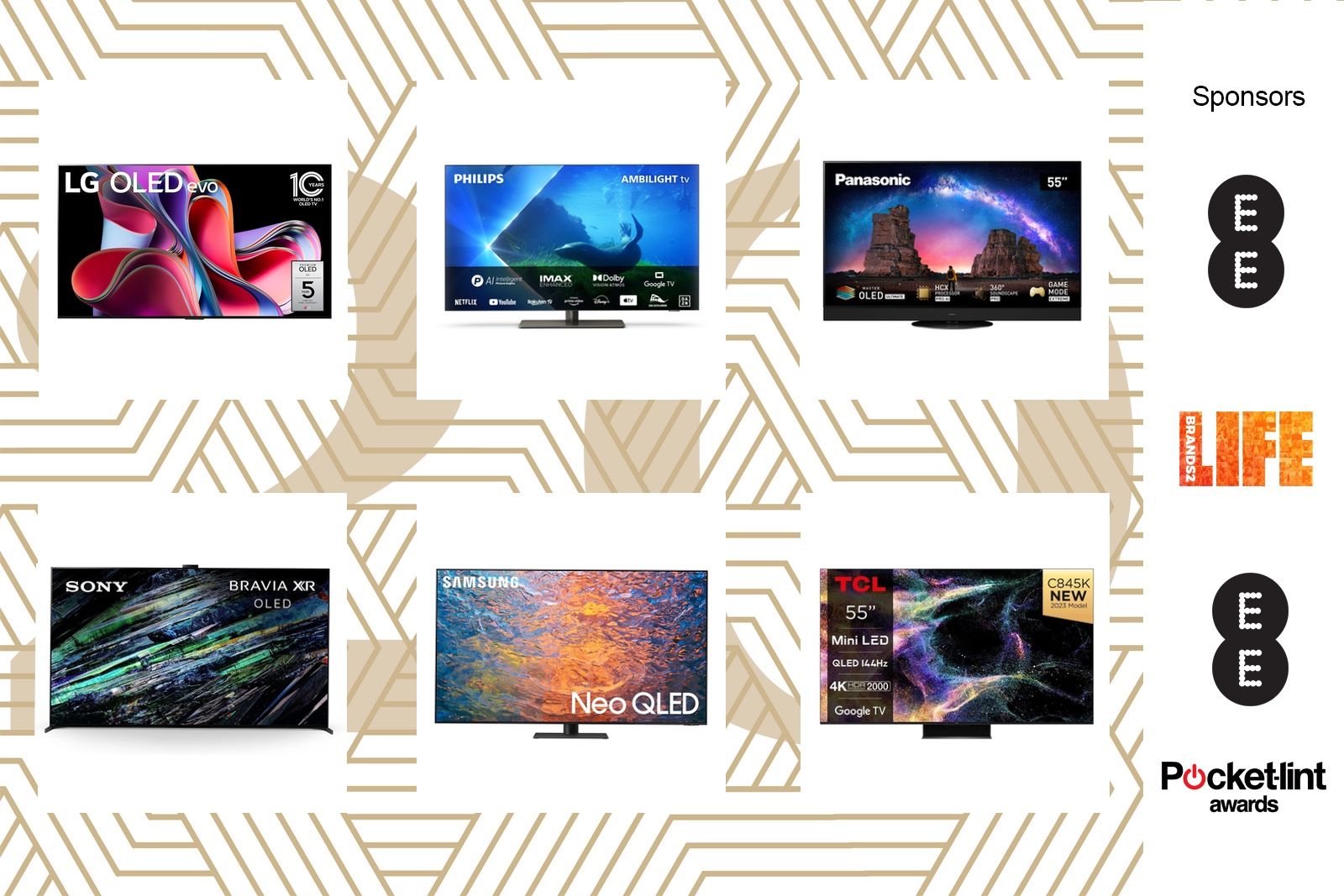 Best of the rest
Philips OLED808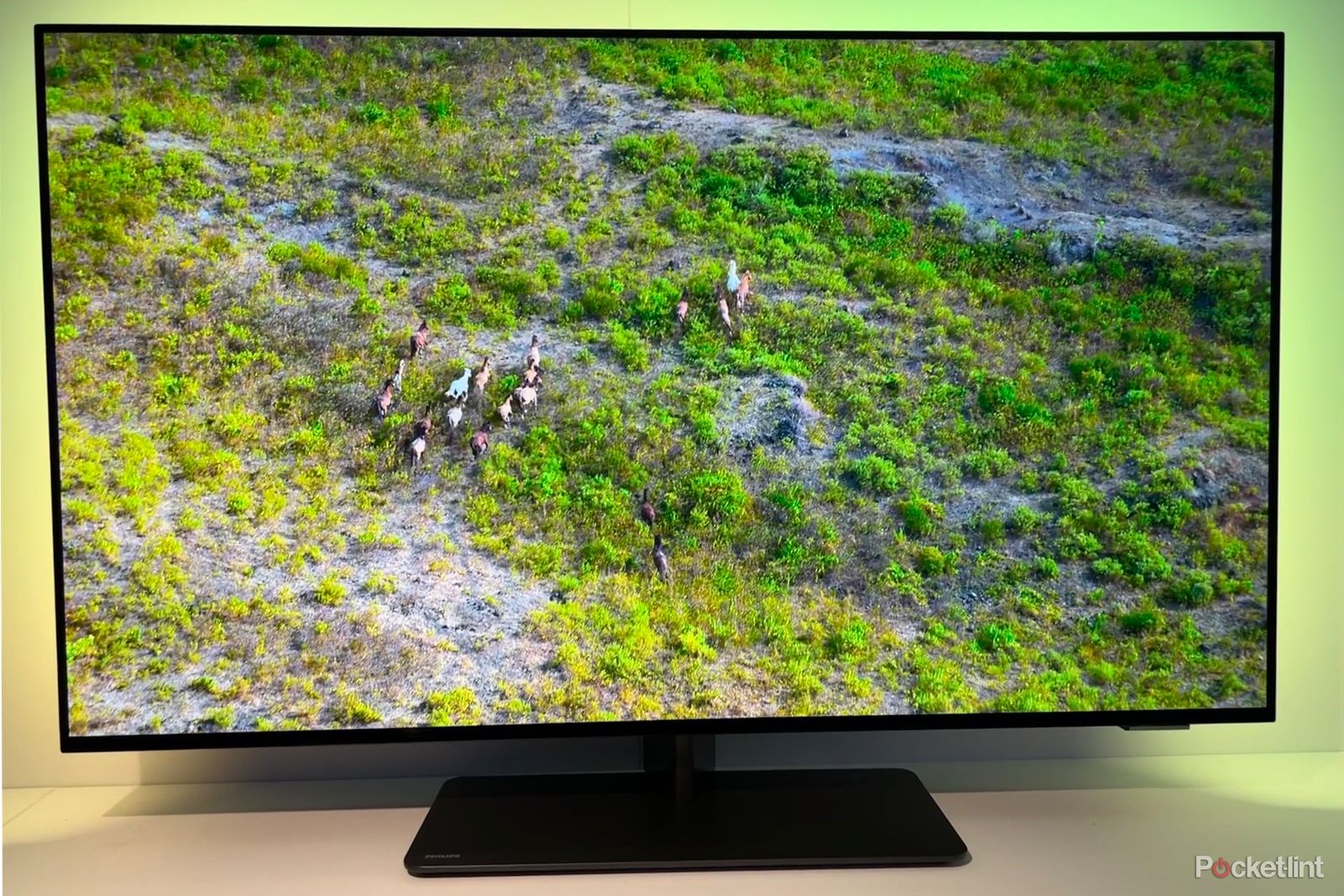 The Philips OLED808 is a slick and impressive TV that barely puts a pedestal foot wrong.
The razor-thin design is a head turner, and the inclusion of Ambilight will – as always – win it interior design kudos. The real star of the show, though, is the combination of the brighter OLED EX panel and AI enhanced picture processing, which delivers some top-flight imagery.
When it comes to the upper-mid range 4K OLED market, you'll struggle to find a better-rounded screen.
Samsung QN95C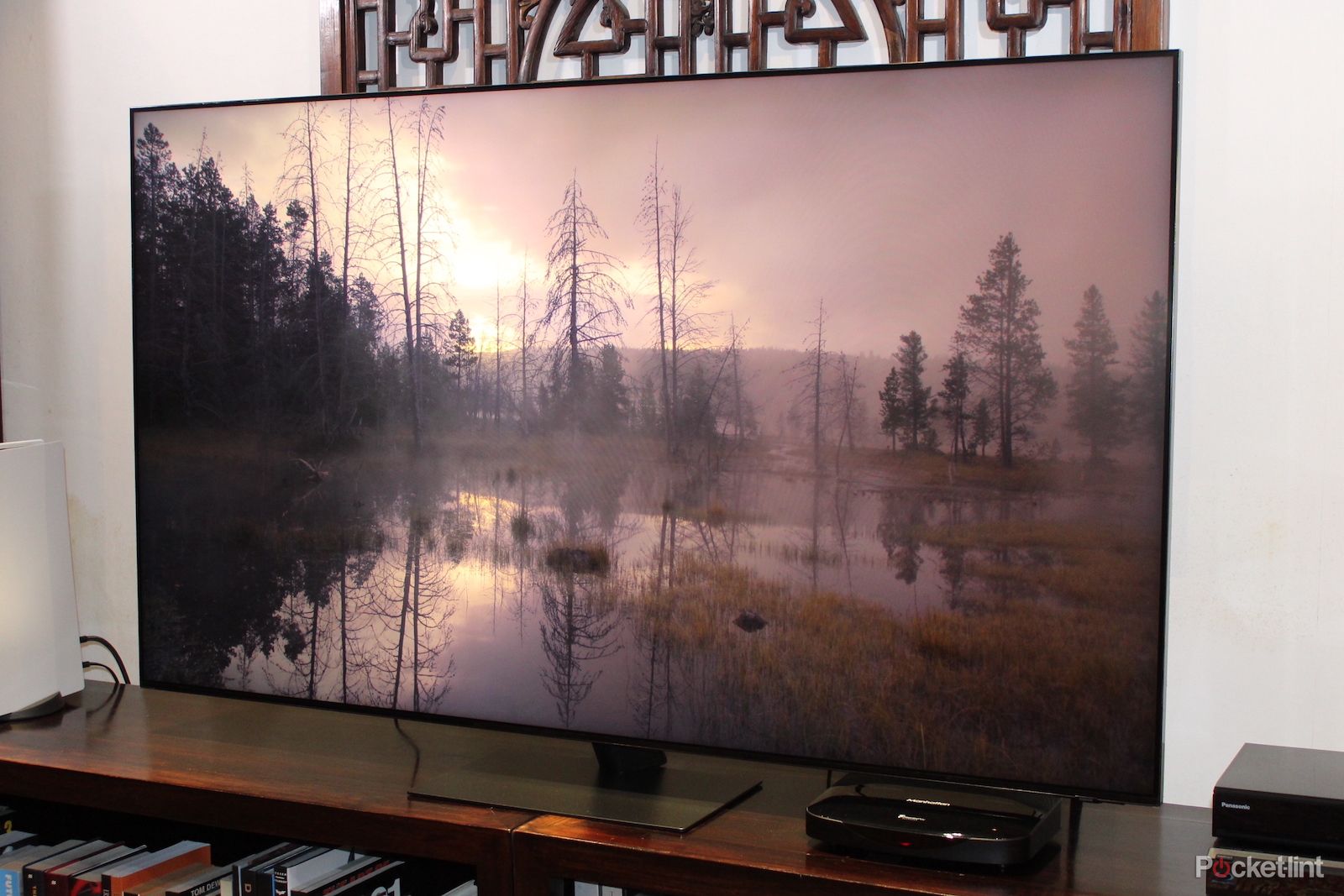 From the design and build quality to the smart platform and gaming features, this flagship Neo QLED 4K TV is a great high-end choice.
It's also a stellar performer when it comes to picture quality, with incredibly bright HDR and wonderfully saturated colours, all of which are delivered with a nuanced accuracy. Cutting-edge processing and an increased number of dimming zones deliver images to rival the best OLEDs.
Not just that, but it sounds good too, with an immersive sound system that supports Dolby Atmos, making it a classy performer that's sure to please.
Sony A95L

By combining the considerable brightness and contrast improvements achieved by the second generation of the QD-OLED panel design, with an even more subtle and impressive version of Sony's exceptional video processing system, the A95L manages to deliver some of the most consistently flawless and immersive images you'll find in 2023.
Add in powerful sound and a super-elegant design, and Sony's flagship OLED is once again one of the best TVs you can buy this year.
TCL C845K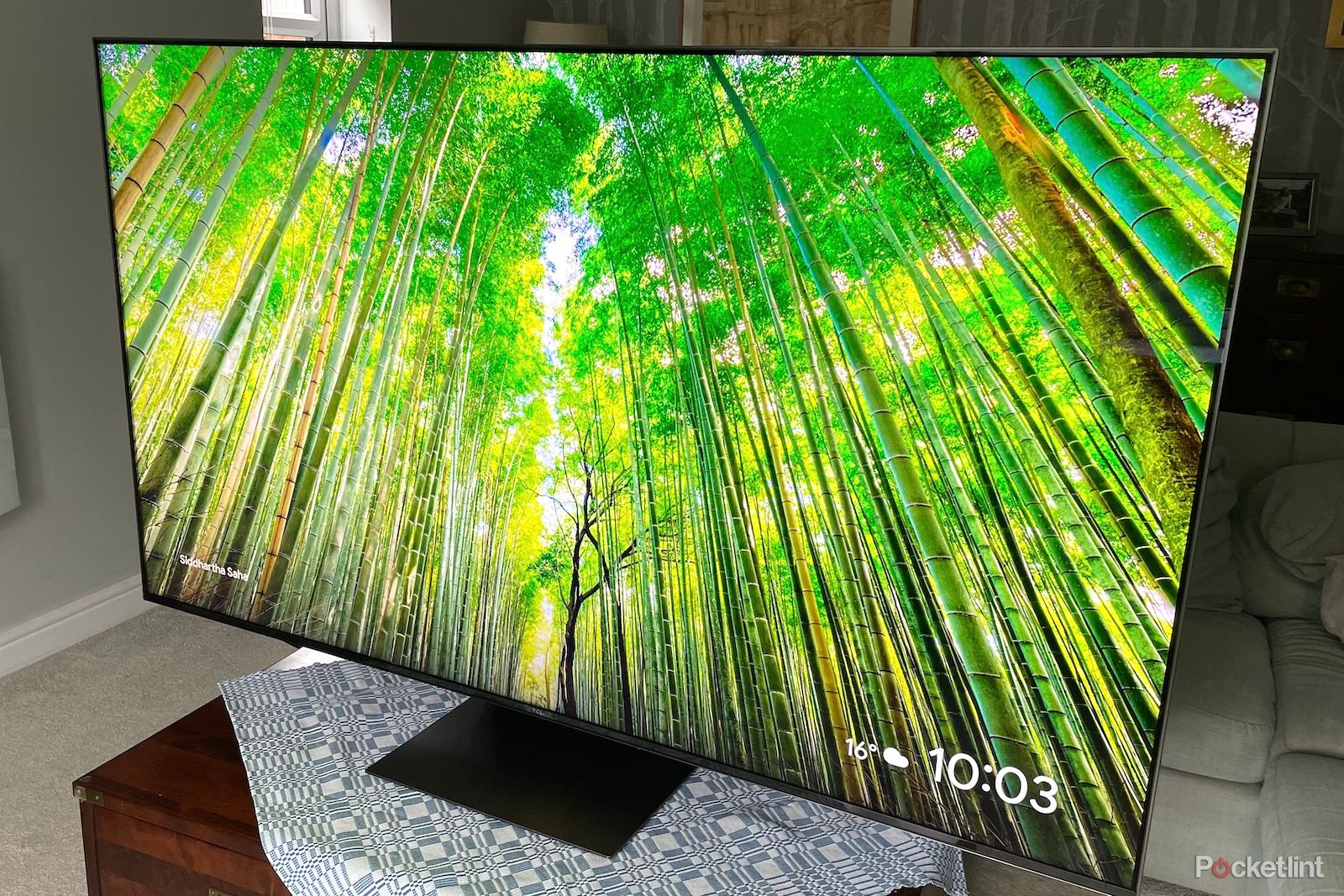 The TCL C845K is easily one of the best value TVs of 2023. While its pictures might lack some of the refinement of the TV world's most premium models, it delivers levels of brightness and colour we've simply never seen before at its price point – and, thanks to its Mini LED screen and local dimming technologies, it's able to combine those brightness and colour strengths with startlingly convincing contrast.
It seals its fantastic deal with a built-in sound system good enough to make adding an external sound system for movie nights a luxury rather than a necessity. This TV feels like it's pushing new boundaries for affordable TVs. And that is very exciting indeed.
How the EE Pocket-lint Awards judging works
The winner for the Television of the Year category was decided by the Pocket-lint team, along with a panel of expert judges from publications across the industry. Following a vigorous scoring process, the Television of the Year for 2023 was be announced at an in-person event on 9 November 2023, along with the winners from the other 20 categories.
A Product of the Year winner was also be announced, chosen from the winners of the 21 categories, and a winner of a special new EE Award was also revealed. You can read about all the winners here.
Trending Products

.