Despite solid attempts from the likes of Insta360 and DJI, GoPro remains the most popular action cam brand around. That's largely due to its long-running Hero range, which is now onto its 12th generation model. The GoPro Hero 11 Black Mini is a slimmed-down spin-off of the previous generation's flagship, the Hero 11 Black, and is designed to offer the same level of performance in a much more compact package. A cheaper one, too, at about $100 less than the full-fat edition.
There are features cut to get there, of course, but do these detract enough to make the Mini a bad buy? Or is this smaller GoPro a huge win? Let's find out.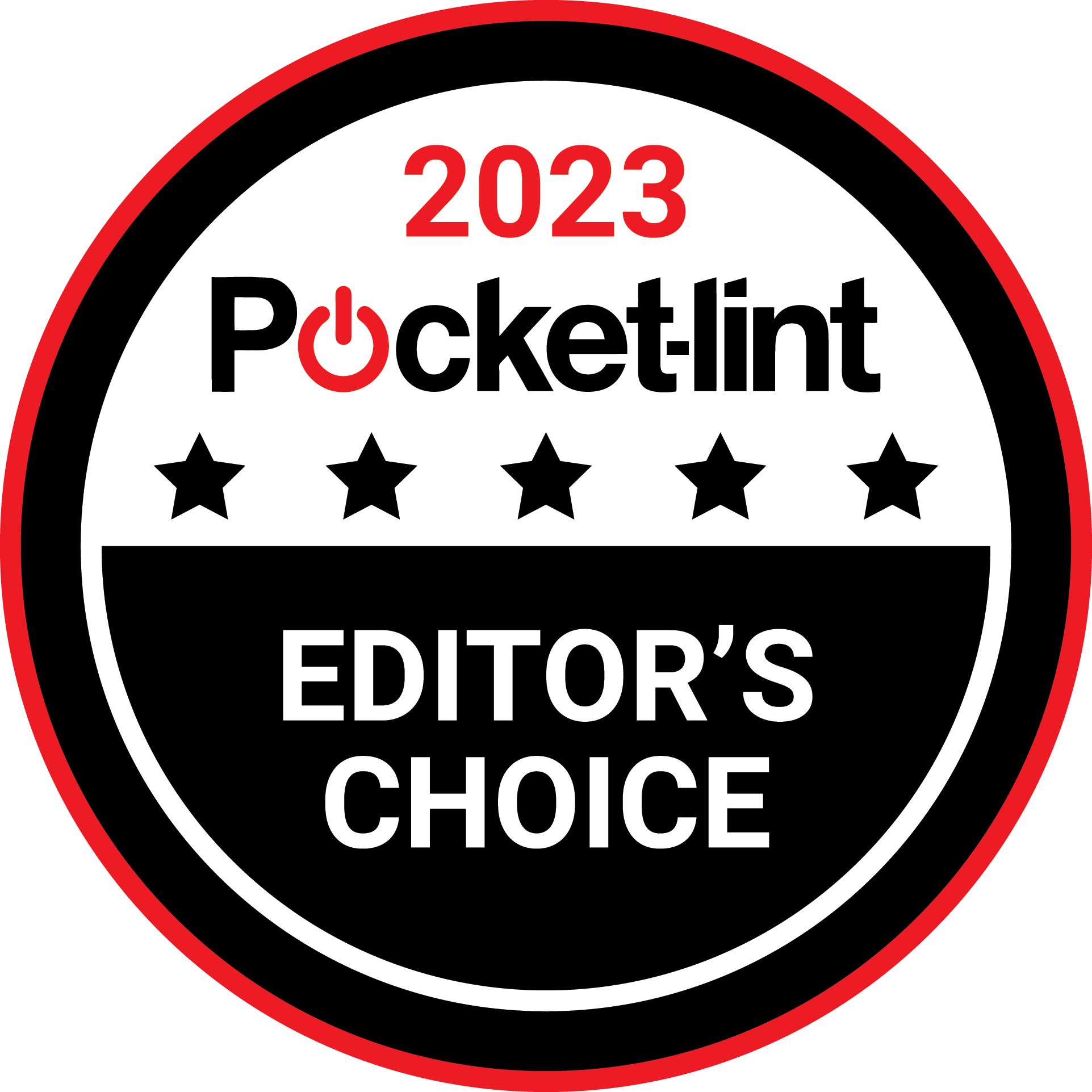 GoPro Hero 11 Black Mini
Editor's choice
All the image impact of a full-size GoPro squeezed into a much more wearable form thanks to its smaller size and integrated mounting points. Until GoPro makes a miniature version of the Hero 12 Black, this is – along with the even tinier Insta360 Go 3 – the best small action camera around.
Pros
Superb, smooth video performance
Small, lightweight and tough build
Two built-in mounting points
Cons
No displays
No still photo mode
Built-in, non-swappable battery
Design
Rugged, waterproof design
Two sets of mounting fingers
No screens
The Hero 11 Black Mini is only about 20g lighter than its big brother (133g versus 154g), but its footprint is markedly smaller: 52.4 x 51.2 x 38mm compared to 71.8 x 50.8 x 33.6mm.
If you don't think that sounds like much of a difference, the key point is that the Mini includes two sets of folding mounting points for attaching it to objects (one on the bottom, one on the back), while the full-size model needs to be crammed into an additional cage in order to get mounting points, further increasing its size and weight.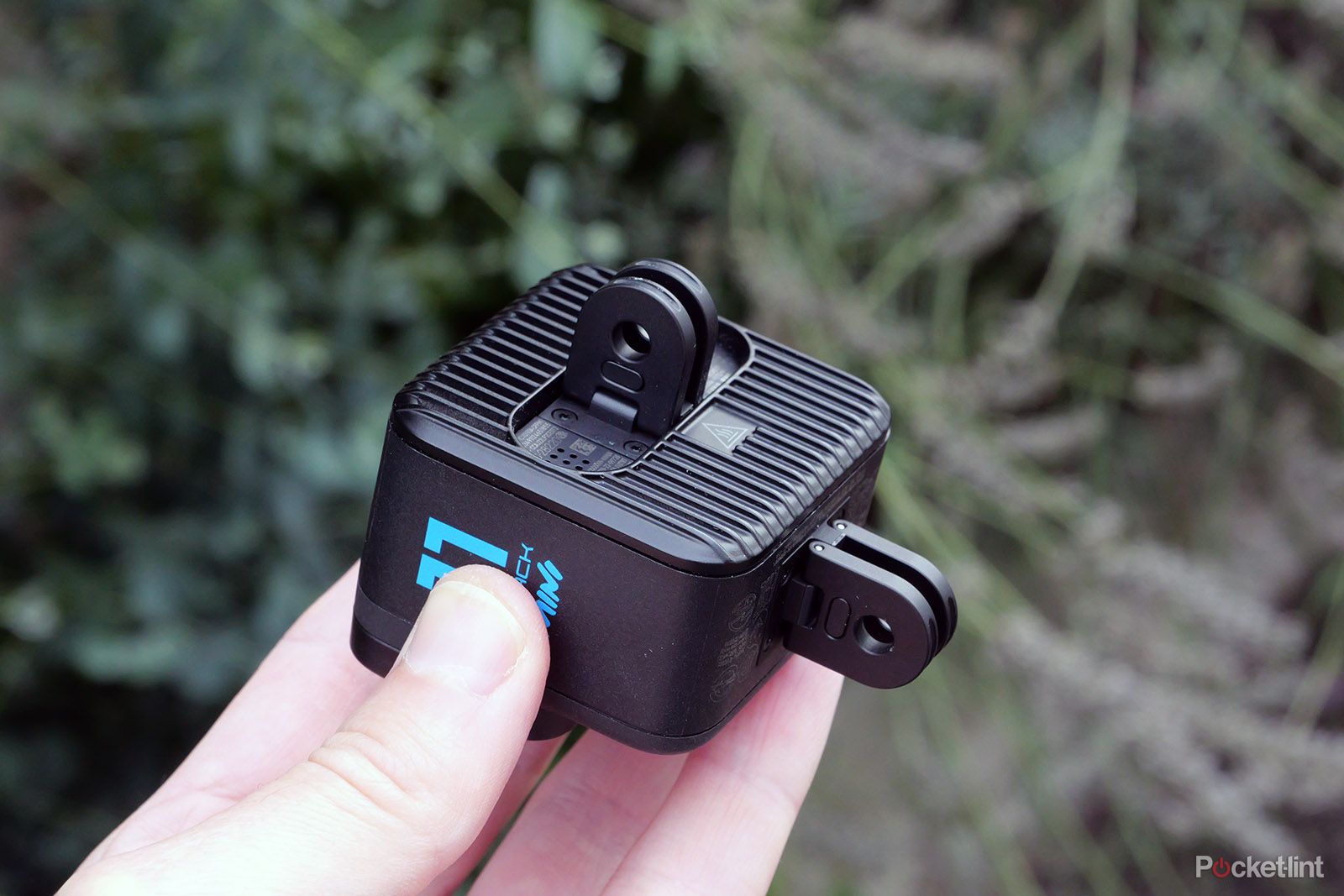 That means the Mini can fit in places the full-size model can't go, and is more comfortable to strap to your body, all while retaining the same rugged waterproof-to-10m build quality as its big brother (for more demanding aquatic use, you can add a $50 Mini Dive Housing, which waterproofs the camera to 60m). It includes the same removable Gorilla Glass lens protector too.
In order to achieve this smaller footprint, the Mini drops the front and rear LCD screens found on the full-size Hero 11 (replacing them with a tiny LED indicator panel on the top) and uses an integrated 1500mAh battery rather than an interchangeable 1720mAh battery.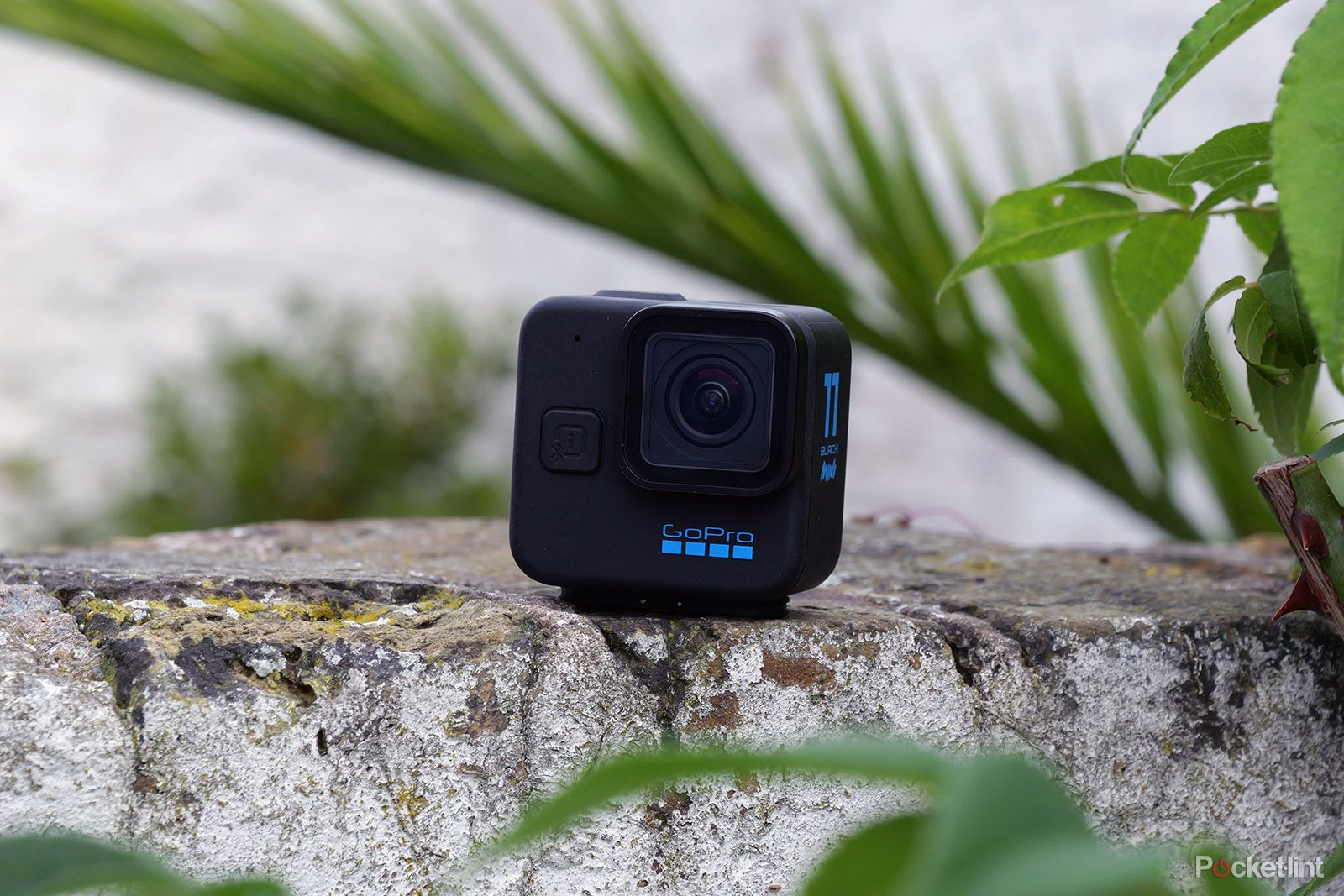 Battery life itself isn't much affected by the lower capacity, but the fact you can't simply swap out a dead one for a fresh one means the Mini isn't really cut out for extended shoots. You can expect to capture about two to three hours of footage on a full charge, and once the battery is drained you'll need to spend about two hours recharging it via its USB-C port.
Connectivity
USB-C port for charging and data
microSD card slot
Dual-band Wi-Fi and BLE 4.2
Physical connectivity couldn't be much simpler, with a securely fastened flap lifting to reveal a USB-C port and microSD card slot. Unlike the full-size version, the Mini isn't compatible with the GoPro Media Mod, which means you can't bolster the line-up with the likes of an HDMI, a 3.5mm microphone or cold shoes for extra accessories. In fact, the only Mod the Mini supports is the Max Lens Mod (which widens the field of view and boosts stabilisation).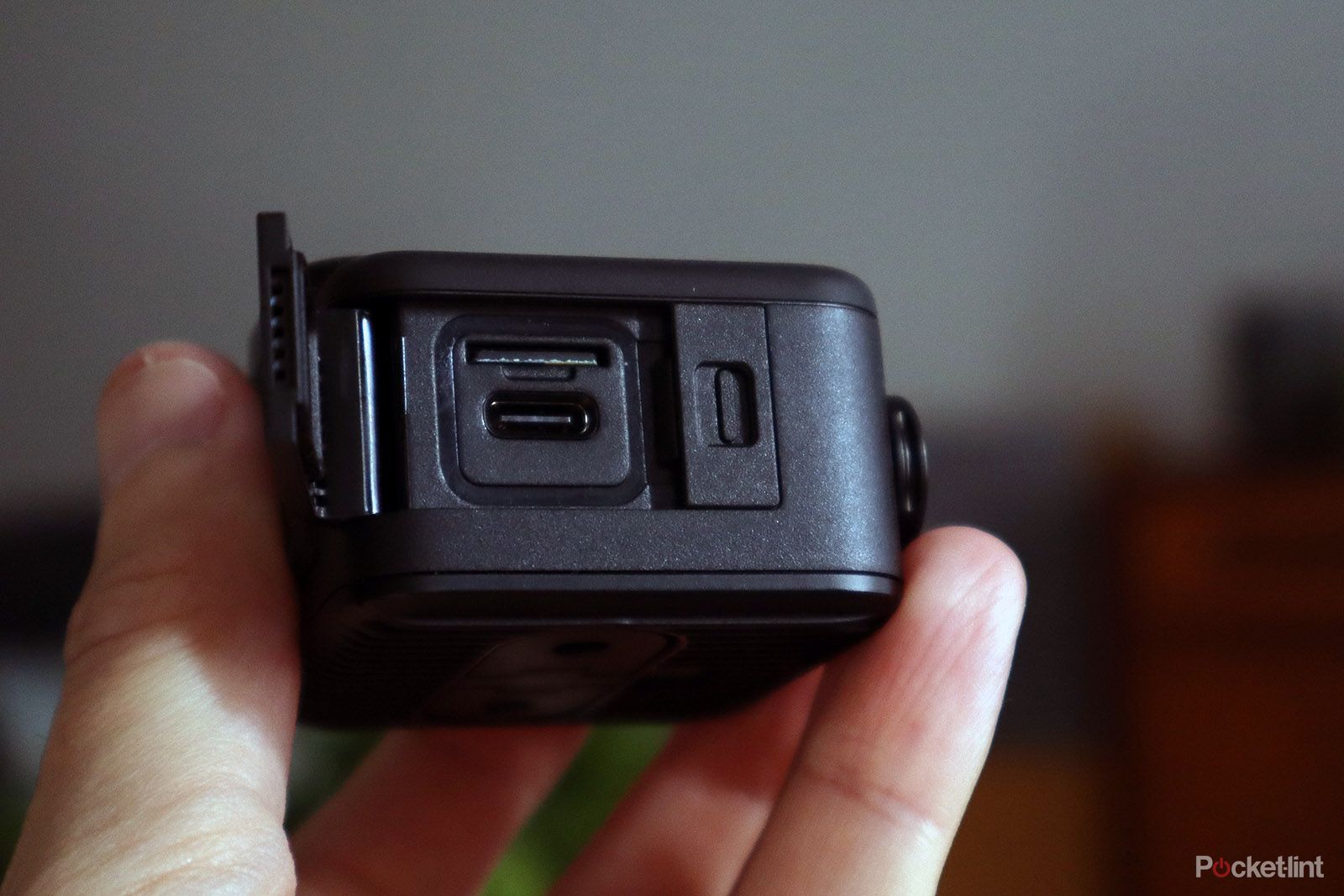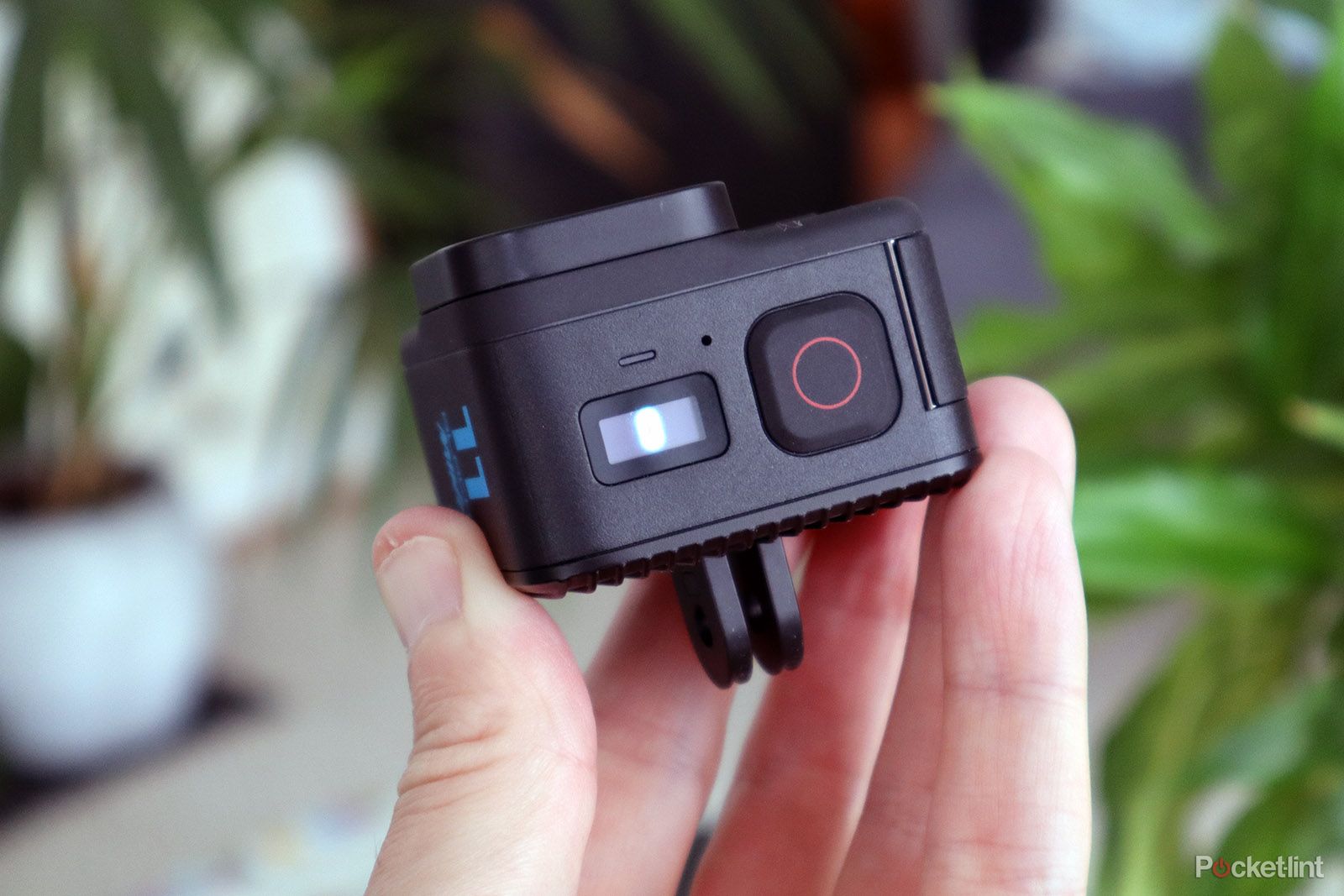 The Mini does have the same dual-band Wi-Fi and Bluetooth 4.2 wireless connectivity setup as the full-size Hero 11 Black, but lacks the latter's built-in GPS. A cable-free connection to a smartphone running the GoPro Quik app is a great way to control the Mini, as it offers a clear and crisp preview and review of footage, enables quick and easy tweaking of settings and supports editing and sharing of captured video, not to mention livestreaming. It's all the more important here, I think, where the lack of built-in touchscreens makes changing settings on the Mini itself a fiddly process.
Video and photo performance
The Mini has almost exactly the same camera setup as the full-size Hero 11 Black, based around a 27.6MP 1/1.9-inch CMOS sensor with an ultra-wide lens and HyperSmooth 5.0 image stabilisation.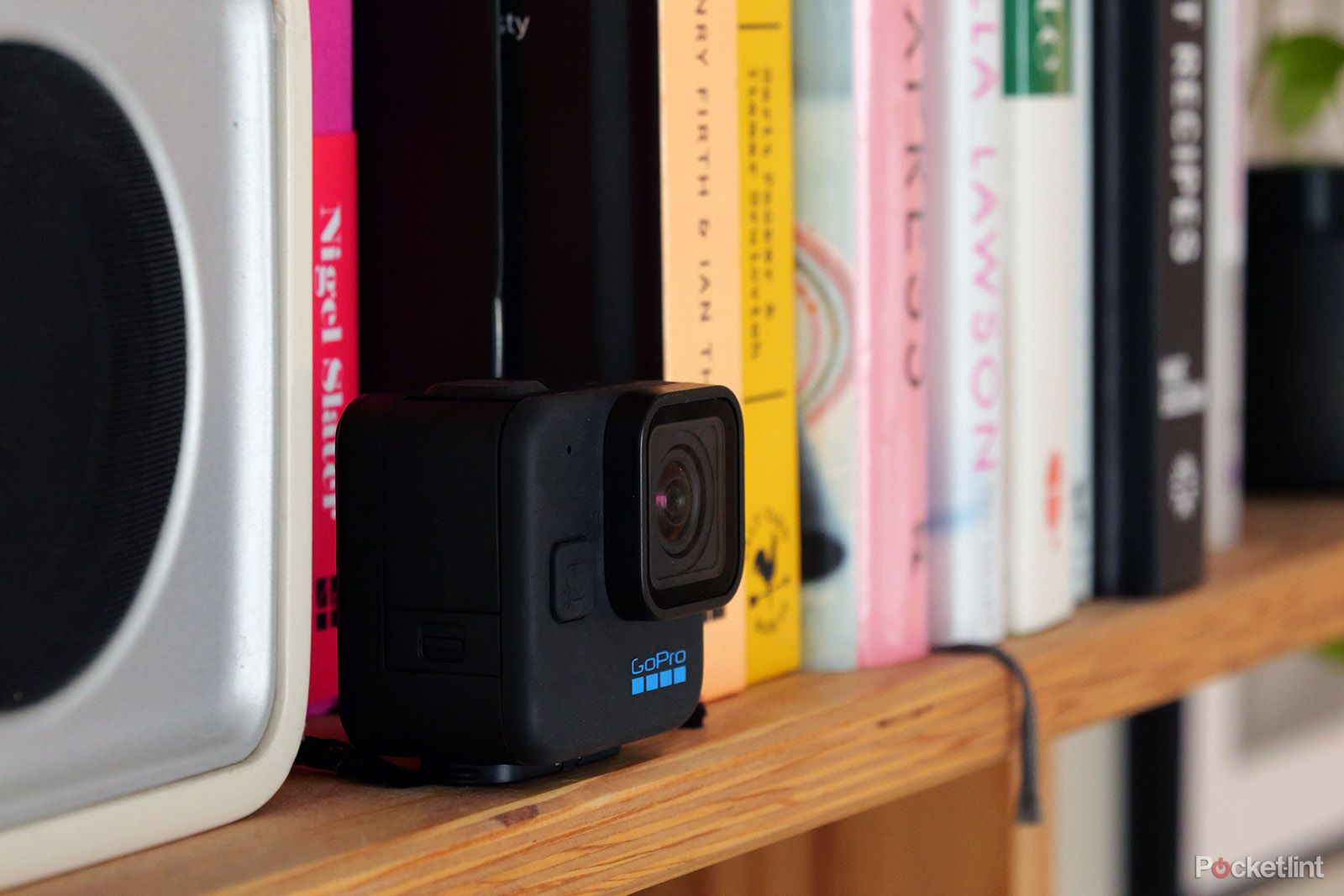 The sensor's almost-square 8:7 aspect ratio may sound unusual, but it serves a valuable purpose: you can record using the entire surface of the sensor then crop into your desired format later. That means you can record one file, crop it into a tall 9:16 clip for TikTok or Reels, then use the same original file to crop into a more traditional 16:9 or 4:3 video. That's vastly preferable to having to choose the type of crop before shooting (or having to rotate the camera physically).
Video quality is excellent for a camera this small and lightweight. GoPro's default colour settings are pleasing to the eye, more so than those of rival action camera makers in our opinion, and there are a wealth of options in terms of field of view, resolution, frame rate and stabilisation. The top resolution on offer is 5.3K (which supports recording at up to 60fps), but users who drop down to 4K or 2.7K can record at up to 120fps or 240fps respectively – which is great for silky slow-motion playback.
GoPro's Hypersmooth image stabilisation is excellent, making a fine job of transforming your wobbly footage into smooth, steady clips that seem to flow along an invisible railway track. There's also support for horizon levelling up to 37 degrees (the actual limit depends on your image capture settings) and horizon lock, which completely maintains the horizon even if the camera rotates through 360 degrees (again this requires you to use certain settings).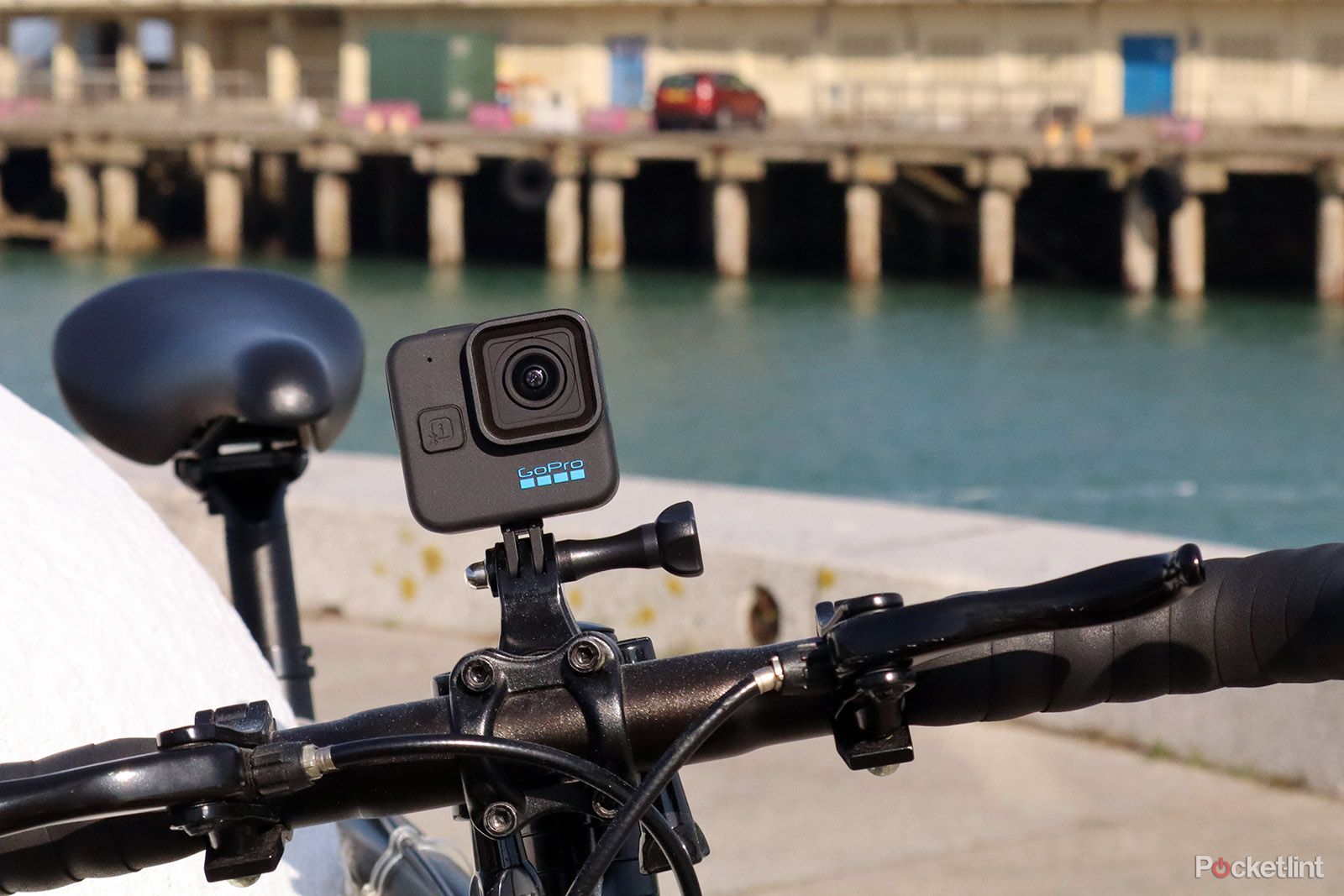 The camera supports a number of shooting modes including time-lapse and hyperlapse, but interestingly there's no dedicated photo mode. You instead 'take photos' by extracting frame grabs from video footage, and in terms of quality this isn't too different from a 27.6MP snap.
Verdict
It's simple, really: the GoPro Hero 11 Black Mini takes the best parts of the full-size model – namely its video performance and versatile sensor – and puts them into a smaller, lighter and cheaper body. The Mini-turisation process results in some compromises being made, of course, but nothing that should seriously deter any user.
In fact, the smaller size makes it an even better sporting or wearable action cam than the much-lauded Hero 11 Black – although understandly the recent launch of the slightly superior Hero 12 Black may make you want to wait for a Mini version of that to arrive, whenever that might be.
Is it the best small action cam full-stop? Well, I'd argue it's the best in terms of sheer image quality, but the Insta360 Go 3′s even tinier size keeps it in the running for the title too.
Trending Products

.