Google Pixel Watch 2

With Fitbit onboard and improved sensors, the Pixel Watch looks at more than just the typical health data. It can read signs of stress, and nudge you to take steps to avoid those stressors and build a healthier lifestyle. 

Samsung/Pocket-lint

Samsung Galaxy Watch 6

The Samsung Galaxy Watch 6 comes in two distinct styles – regular and Classic – plus each is available in two different sizes. The displays are bigger than Pixel Watch's, and the battery lasts longer. 
The second-generation Google Pixel Watch has landed, almost exactly a year since the first model was released, bringing with its better battery life, more advanced health tracking abilities, and Wear OS 4. So, how does it compare to its main competition in the Wear OS market? Galaxy Watch has been a popular choice for years, but could the Pixel Watch 2 make more sense for you?
Price and availability
The Galaxy Watch 6 has been on the market since summer 2023, with prices starting at around $299 for the basic model.
At the time of writing, Google hadn't told us the pricing for the second-gen Pixel Watch, but the first started at $349, making it more expensive than Samsung's offering.
| | Google Pixel Watch 2 | Samsung Galaxy Watch 6 |
| --- | --- | --- |
| Battery Life | Up to 24 hours (with AOD enabled) | Up to 40 hours (AOD off) – Up to 30 hours (AOD on) |
| Operating System | Wear OS 4.0 | Wear OS 4 with One UI 5 |
| Lens Material | Custom 3D Corning Gorilla Glass 5 | Sapphire Crystal |
| Case Material | 100% recycled aluminum | Armour Aluminium |
| Case size | 41mm | 40mm and 44mm |
| Colors | Champagne Gold, Matte Black and Polished Silver | Graphite, silver and gold |
| Display | 450 x 450 AMOLED | 480 x 480 (44mm) or 432 x 432 (40mm) Super AMOLED |
| CPU | Qualcomm W5100 with Cortex M33 co-processor | Exynos W930 dual-core 1.4GHz |
| RAM | 2GB | 2GB |
| Storage | 32GB | 16GB |
| Battery | 306mAh | 425mAh (44mm) or 300mAh (40mm) |
| Connectivity | 4G LTE available, Bluetooth 5.0 and Wi-Fi 2.4GHz | LTE available, Bluetooth 5.3, Wi-Fi 2.4GHz and 5GHz, NFC |
| Health sensors | Compass, Altimeter, SpO2monitoring, Multipurpose electrical sensors, Multi-path optical heart rate sensor, 3-axis accelerometer, Gyroscope, Ambient light sensor, Electrical cEDA sensor, Skin temperature sensor, Barometer, Magnetometer | Heart Rate, ECG, Temperature Sensors, Accelerometer, Barometer, Gyro Sensor, Geomagnetic Sensor, Light Sensor |
| Dimensions | 41 x 41 x 12.3mm | 42.8 x 44.4 x 9.0mm (44mm) or 38.8 x 40.4 x 9.0mm (40mm) |
Design and durability
While both manufacturers have gone for a round look, it's hard to imagine two more different approaches to design and physical functionality.
Google's Pixel Watch 2 comes in just one size (41mm) and has rounded glass over the top that seamlessly blends into the curved recycled aluminium casing underneath.
On the other hand, Samsung doesn't just have two different sizes but has two different Galaxy Watch 6 variants, both with two different sizes. The regular model – in 40mm and 44mm sizes – has a completely flat screen with a pretty basic aluminium case design around the sides.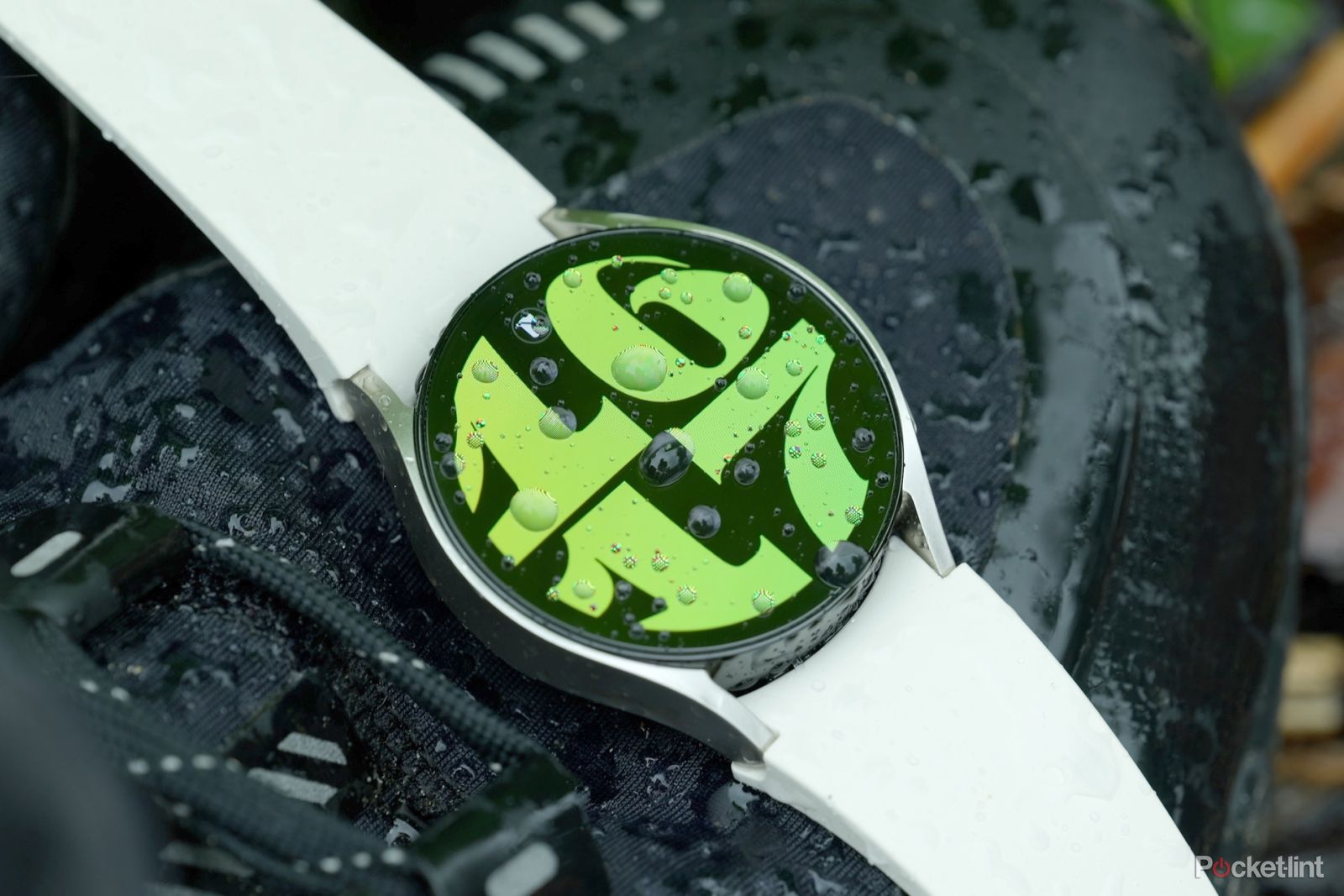 Pocket-lint
Then there's the stainless steel 'Classic' variant, which is very different, comes in 43mm and 47mm options and features a raised, ridged bezel around the outside of the display that you can rotate to control parts of the interface. Using it, you can scroll through lists and menus on the watch.
However, Google's watch has a rotating crown built into the side of the watch, and you can use that for similar functions to the Galaxy Watch 6 Classic's bezel.
There's definitely appeal to both manufacturers' design and aesthetics. The Watch 6 Classic has that look of a traditional watch, and the skinnier bezels on both versions of Galaxy Watch means more of that space on the front is used for display.
Pixel Watch's overall shaping – specifically the seamless way the glass curves into the case and the beautiful scalloped crown – are really beautiful to look at. Similarly, the proprietary mechanism used to attach straps and bands to the watch body is really quite clever and enhances that seamless look.
Saying that, it's much easier to find and buy third-party straps for the Samsung watch because it uses a pretty universal pin between the lugs that you can attach any 20mm strap.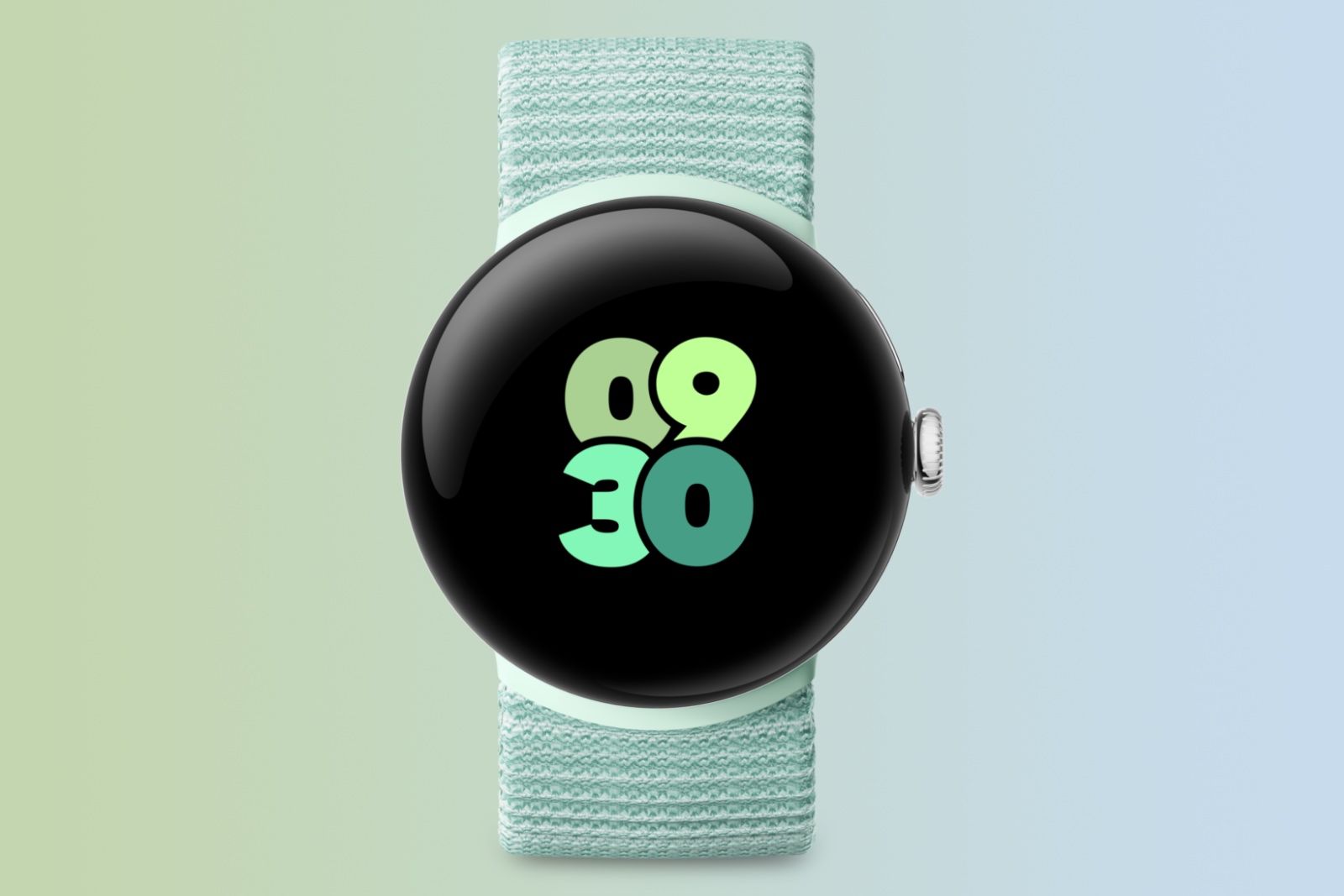 Google/ Pocket-lint
As for lightness, the smallest Galaxy Watch 6 is the most nimble. In truth, though, there's not much in this. The body weighs just 28.7 grams without a strap, whereas the Pixel Watch 2 weighs 31 grams. As you'd expect, the stainless steel Galaxy Watch 6 Classic is the heaviest of the collection and weighs almost twice as much at 52 grams for the smaller 43mm variant.
Samsung does have an advantage when it comes to overall durability. Both Galaxy Watch 6 and Watch 6 Classic are MIL-STD-810H certified so that they can take a knock. They both also feature Sapphire Crystal glass on over the displays, offering more impact and scratch-resistance than the Corning Gorilla Glass 5 lens on the Pixel Watch 5.
Both feature similar water-resistance ratings, however. With their 5ATM ratings, they're certified for use down to depths of 50 metres in fresh water so that they can be used during swimming. Both manufacturers also went to the trouble of getting them an IP68 rating.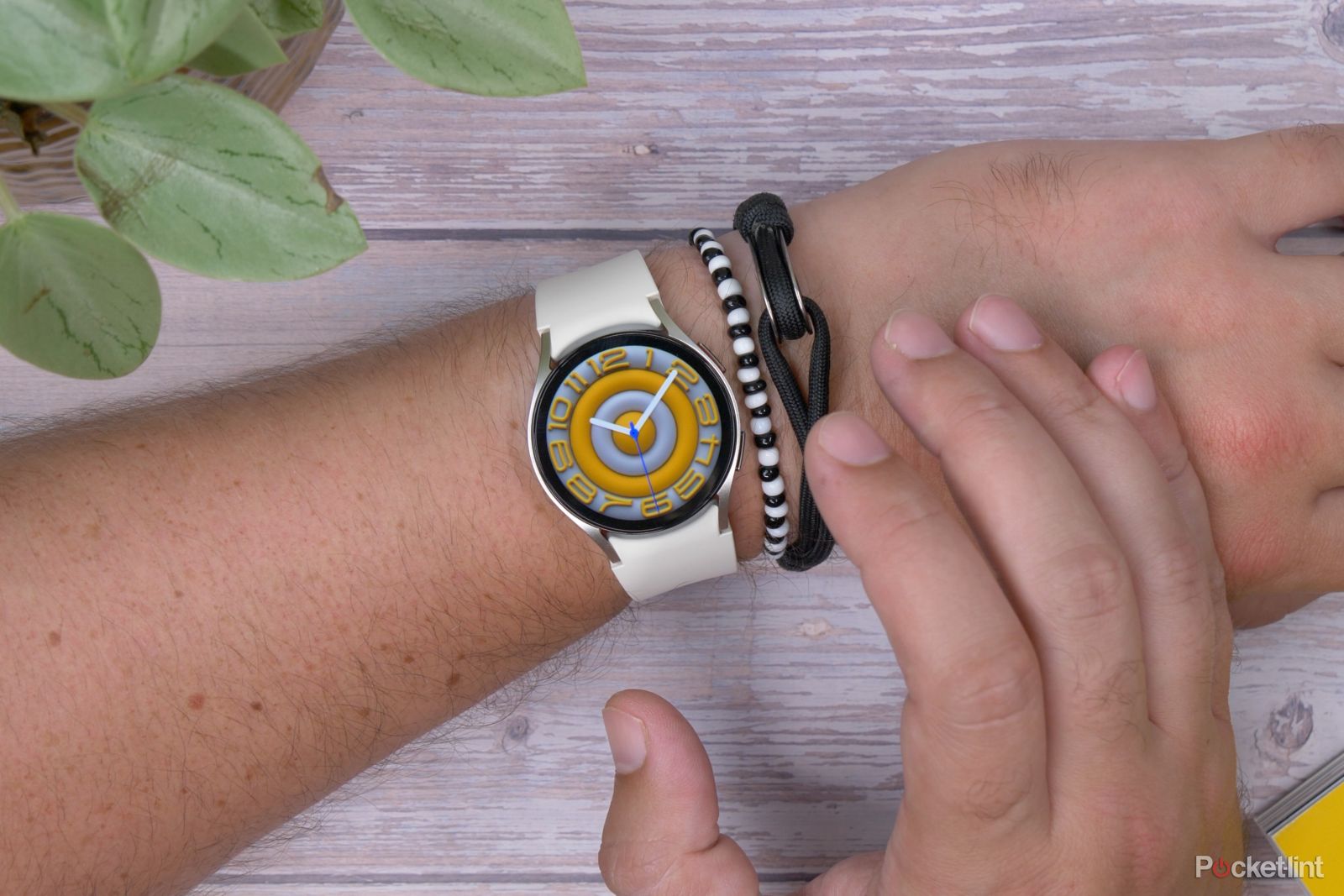 Pocket-lint
Display and software
One of the great things about Samsung offering two sizes of two different variants is you get two display sizes to choose from; regardless of whether you go for the Classic or regular model, you can choose between a 1.3-inch or a 1.5-inch AMOLED display.
The Pixel Watch 2 – just like the first-gen Pixel Watch – has a 1.2-inch AMOLED display. That means – despite being a slightly larger watch than the smallest Galaxy Watch 6, it's got the smallest display of any of the models in this comparison.
What that translates to is less surface area to display data, and also means thicker bezels around the outside of the screen. Samsung's big change for the Galaxy Watch 6 series was to increase the display size and reduce those bezels, and it's really worked to great effect. It can also reach up to 2000 nits of brightness. The Pixel Watch 2 maxes out at 1000 nits.
Where we think Google has the advantage is in software. Samsung's version of Wear OS 4 features Samsung's One UI Watch skin on top, and means – as well as Google's services – it's loaded with Samsung's own apps and features. That means Samsung Pay and Samsung Health, among other features designed predominantly for use with a Samsung phone.
Google's Pixel Watch software (also built on Wear OS 4) is clean and fluid and pre-loaded with Google Wallet, Google Maps, YouTube Music, Play Store and a few other staples. Animations seem to flow better on the Pixel Watch, giving more of a feeling of effortlessness.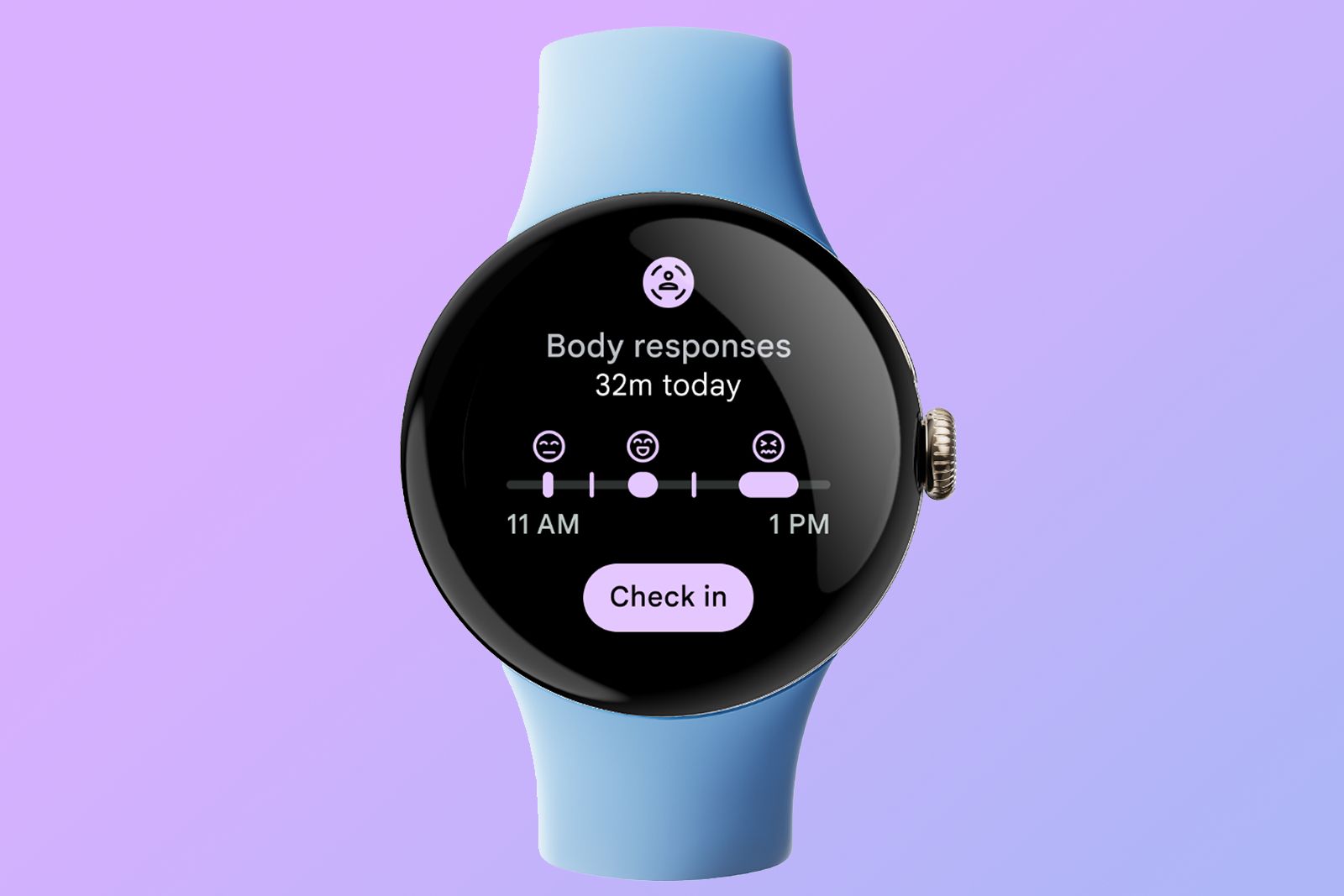 Google/ Pocket-lint
Fitness and health
The Pixel Watch's biggest strength – against the Samsung watch – is fitness and health tracking. First of all, it has Fitbit built-in as standard, opening it up to a lot of health expertise. It's a great service, particularly around areas like recovery and training readiness. It's a very holistic platform.
This is backed up further in the second-generation Pixel Watch, where the sensors have been upgraded on the watch's underside. It features a multi-path optical heart rate sensor and an electrical conductance sensor, which can read tiny changes in your skin to determine when your body has been affected by things like alcohol, caffeine or stress and then help you become aware of any stressors and build in positive changes into your routine.
The Fitbit app presents all of this information really simply and cleanly, helping you make sense of your data in a way that's easy to apply to your daily life.
Samsung's approach is a little different but also has the added benefit of a body composition sensor, which can read how much of your body mass is made up of muscle, fat and water. Otherwise, they both offer GPS, heart rate, SpO2, ECG and skin temperature sensors so that you can get a fully-rounded view of your body and your fitness.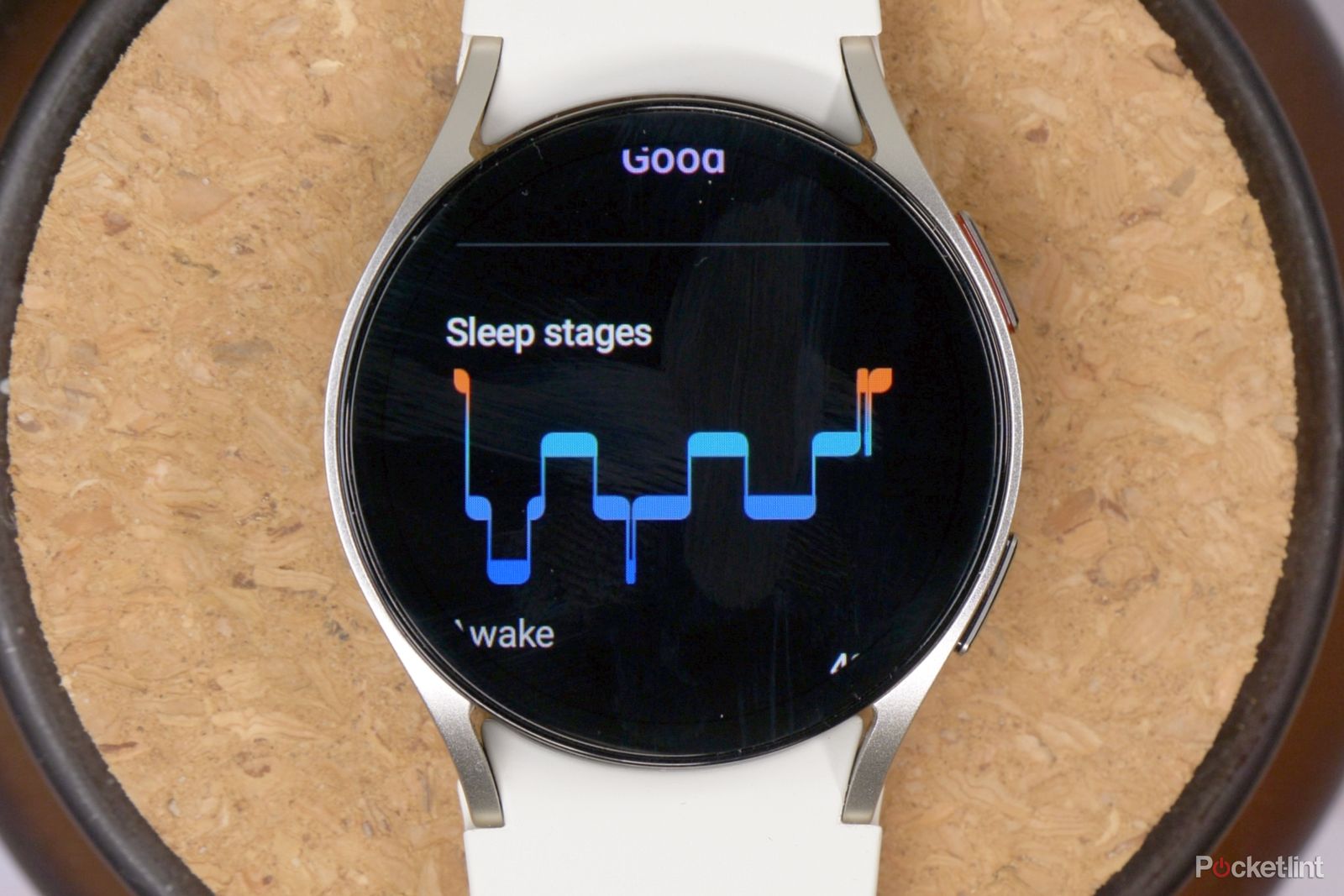 Pocket-lint
Performance and battery
Interestingly enough, Google opted for a new platform makeup for the Pixel Watch 2. Where the previous model had a Samsung-made Exynos CPU alongside a low-energy M33 co-processor, the new one features a Qualcomm SW5100 quad-core CPU alongside the Cortex M33 co-processor. This particular processor is the brain behind the Snapdragon W5+ Gen 1 chipset and should mean fast responsive performance.
Samsung also upgraded its chipset for the Galaxy Watch 6, building the watch around the dual-core Exynos W930. This particular CPU has a 5nm architecture versus the 4nm architecture on the Pixel Watch 2. That should mean the Pixel Watch is more efficient.
We're yet to see exactly what it means for daily battery life, but we were pretty impressed with the smaller Galaxy Watch 6's battery performance. It may have a similar capacity to the Pixel Watch 2, but getting it through a full day was never a challenge.
We haven't had enough time with the Pixel Watch to see if that's the case. Google claims 24 hours with the always-on display enabled. However, Samsung claims 30 hours with the always-on display enabled.
Conclusion
Which watch is best for you will depend on what you want to use it for. However, it is hard to look beyond the Galaxy Watch 6 as a whole package. It's available in two sizes; it's more durable, has better battery life, and has a bigger display (regardless of which model you buy). Plus, you get the option of two very different styles.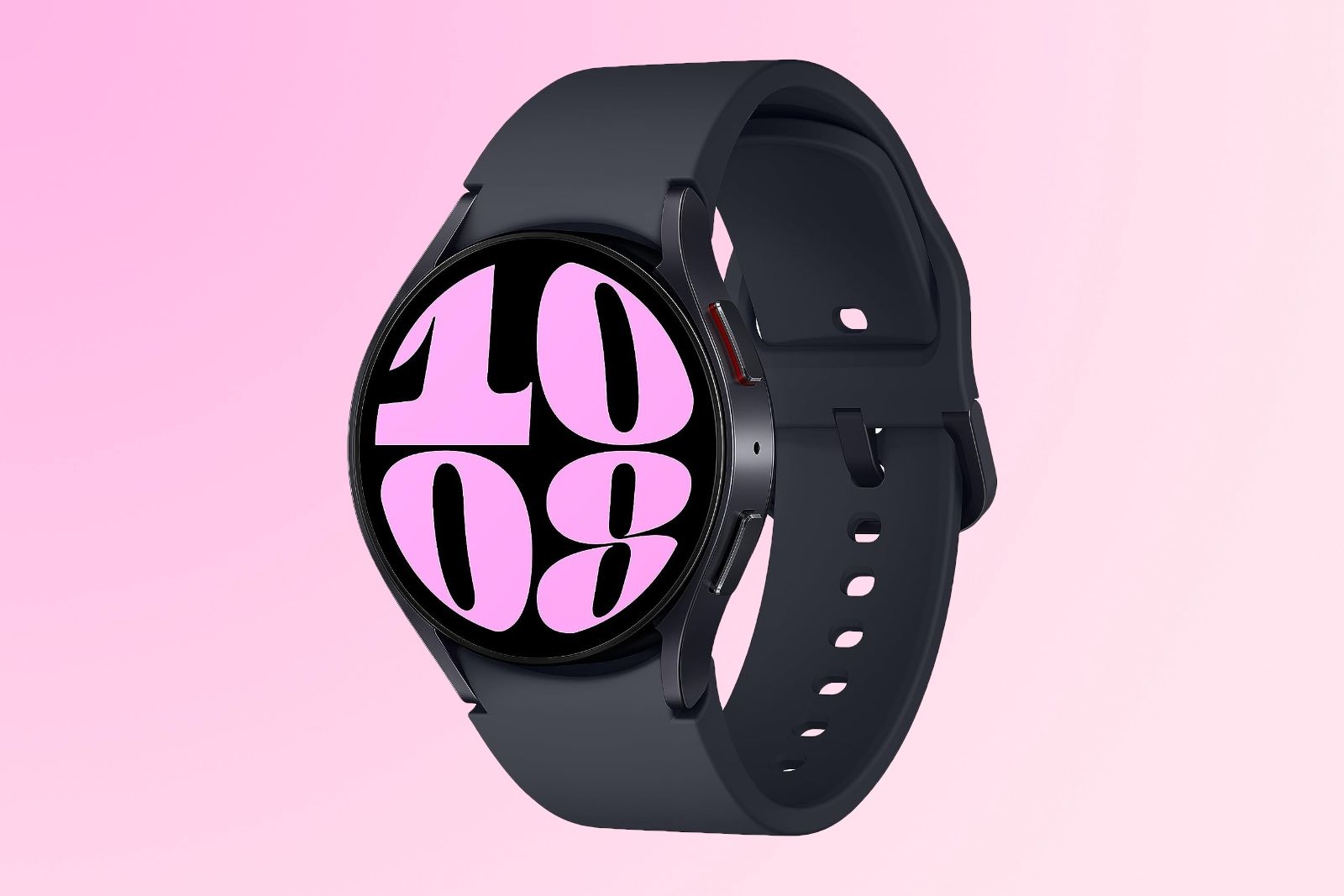 Samsung/ Pocket-lint
Samsung Galaxy Watch 6
The best for most people
That's not to say Pixel Watch 2 doesn't have appeal. The design is beautiful and the Fitbit app and advanced health metrics and ease of use make it a watch that should be a joy to use, particularly for the health and fitness conscious. Just be aware the battery life isn't going to be as good as a lot of the other Wear OS watches on the market.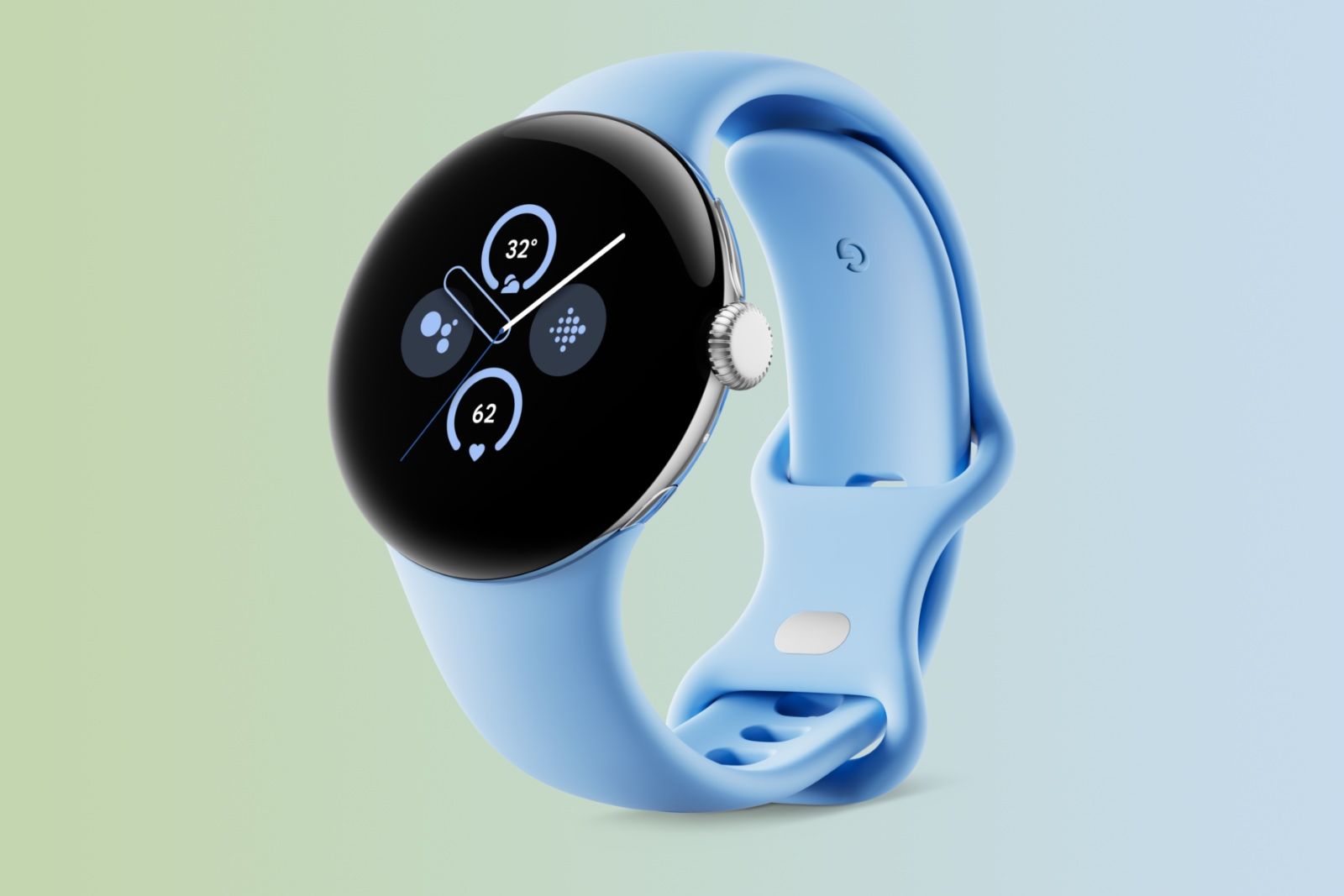 Google/ Pocket-lint
Google Pixel Watch 2
Best for fitness and overall health
Trending Products

.