If you're in the middle of renovating your home, have a larger home or villa that is difficult to manage, or have a detached house that makes communication difficult, then there's no need to look further than a video intercom system such as the HP7 from EZVIZ.
EZVIZ has been holding a leading position in the smart home industry for years, and the HP7 is just another entry into its long line of well-recognised smart entry products. Here's everything you need to know about it.
What is the EZVIZ HP7?
The HP7 is a smart intercom that allows you to communicate from anywhere, and it comes with a ton of features.
Internet connectivity
First and foremost, the HP7 is capable of connecting to the internet using either 2.4 or 5 GHz bands. This means that you can easily experience strong Wi-Fi connections regardless of your situation, for a wide range of situations.
For example, if you aren't home, this means that the HP7 is able to still reach you. You can access the HP7 from your phone to see, hear, and talk to whoever is at the other end no matter how far away you are.
The HP7 also comes with a voice-changing feature to allow you to maintain your privacy while responding, which is great for when you don't recognise the person on the other end.
Door access control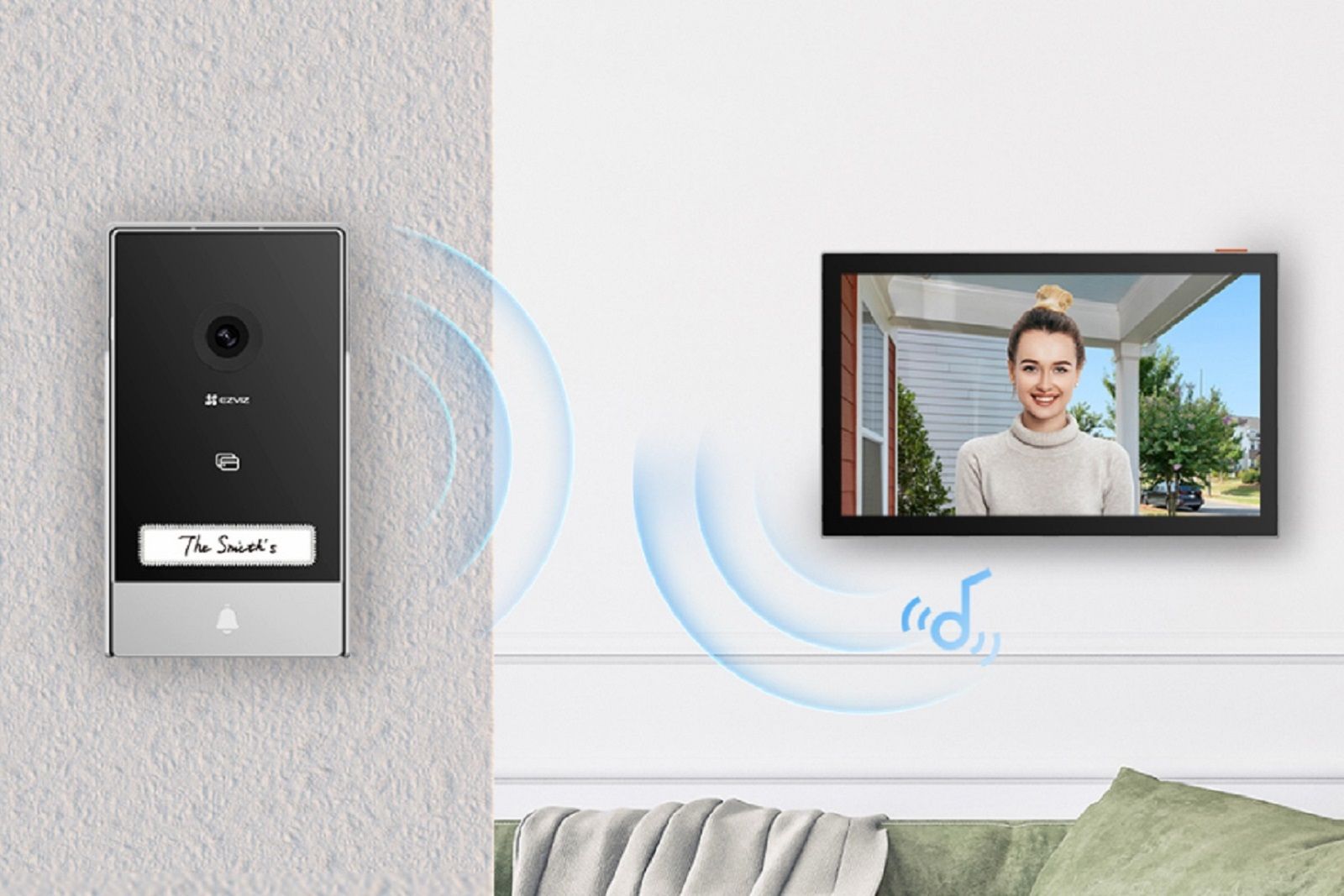 EZVIZ
The HP7 also allows you to quickly and easily manage access to your home, gates, or detached houses from your phone or the included indoor monitor. This is as easy as pressing a button on an app to give access.
The HP7 also comes with RFID chips that you can give out to others or use yourself in order to easily unlock the HP7.
Easily monitored from home and away
The HP7's indoor monitor only enhances these features. This 7-inch colour touchscreen allows you to interact with the HP7's features from anywhere inside your home, and acts as a control centre for your EZVIZ smart home and security system.
Combined with the EZVIZ app that allows you to respond from your phone, this makes the HP7 exceptionally well-connected.
A built-in security camera
Thanks to its in-built 2K camera, the HP7 also functions as a security camera. This is enhanced by the HP7's smart human motion detection system, which can automatically detect when a person enters into its field of view.
The HP7 also boasts a wide 162-degree field of view, which will let you see easily across just about any space. It also comes with 5-metre infrared night vision capabilities, which is great for peace of mind at any time of day.
On top of this, the HP7 also comes with the ability to save your footage by installing a separate microSD card, which ensures that you can always keep a record of what the HP7 has seen in case you need it.
Sleek design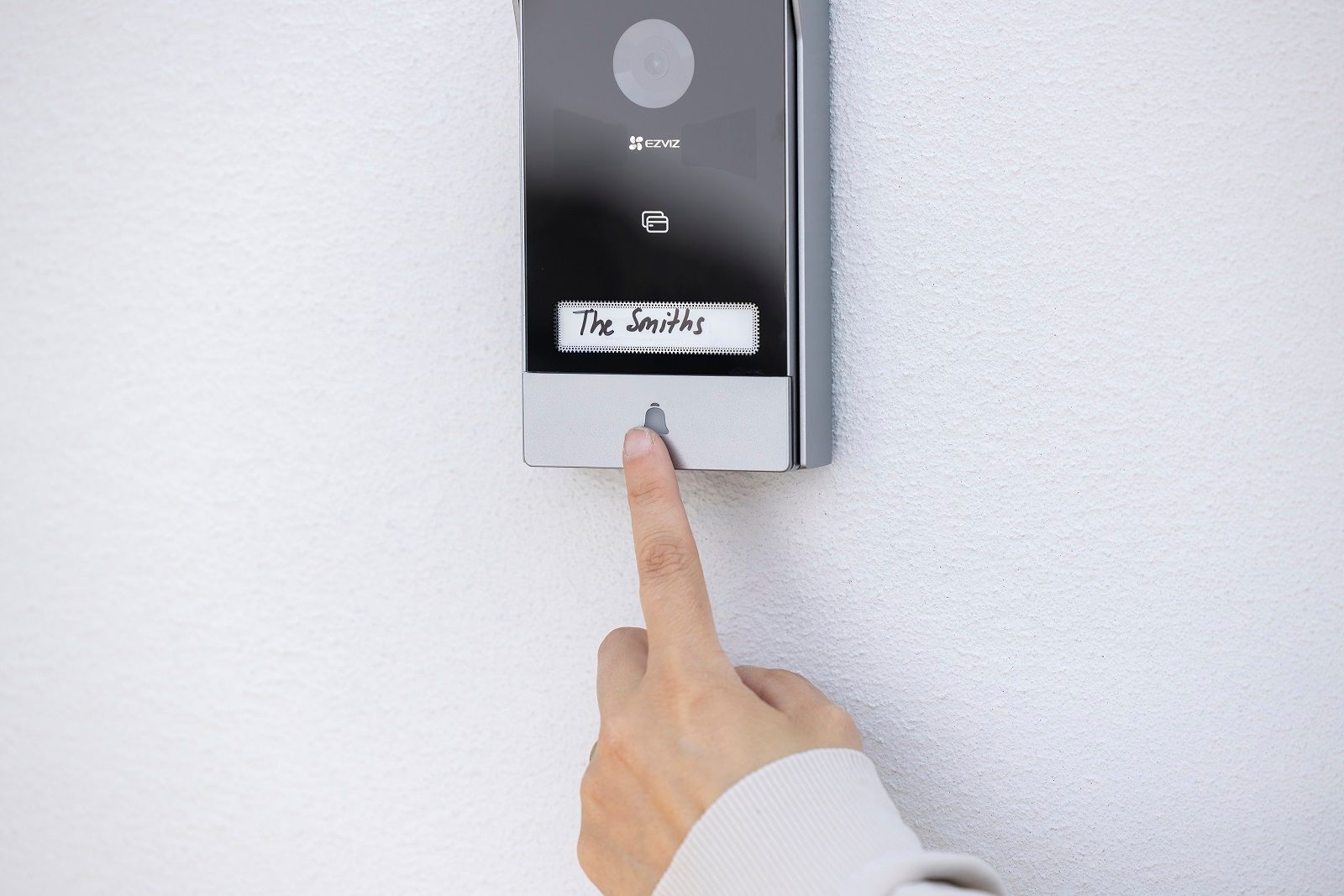 EZVIZ
Importantly, the HP7 isn't all functionality. It also looks great. Designed with a modern style that will fit into any home, the HP7 elevates the design of your front door instead of detracting from it.
Additionally, the HP7 comes with a customisable nameplate that makes it easy for visitors to know that they're at the right place.
Easy installation
When replacing a bulky intercom, you may be concerned about the potential cost of having to hire a professional for installation and set-up.
The HP7 only requires a 2-wire installation, and is perfect for anyone looking to upgrade their security and communication services in a spacious home or villa.
How does the HP7 differ from a video doorbell?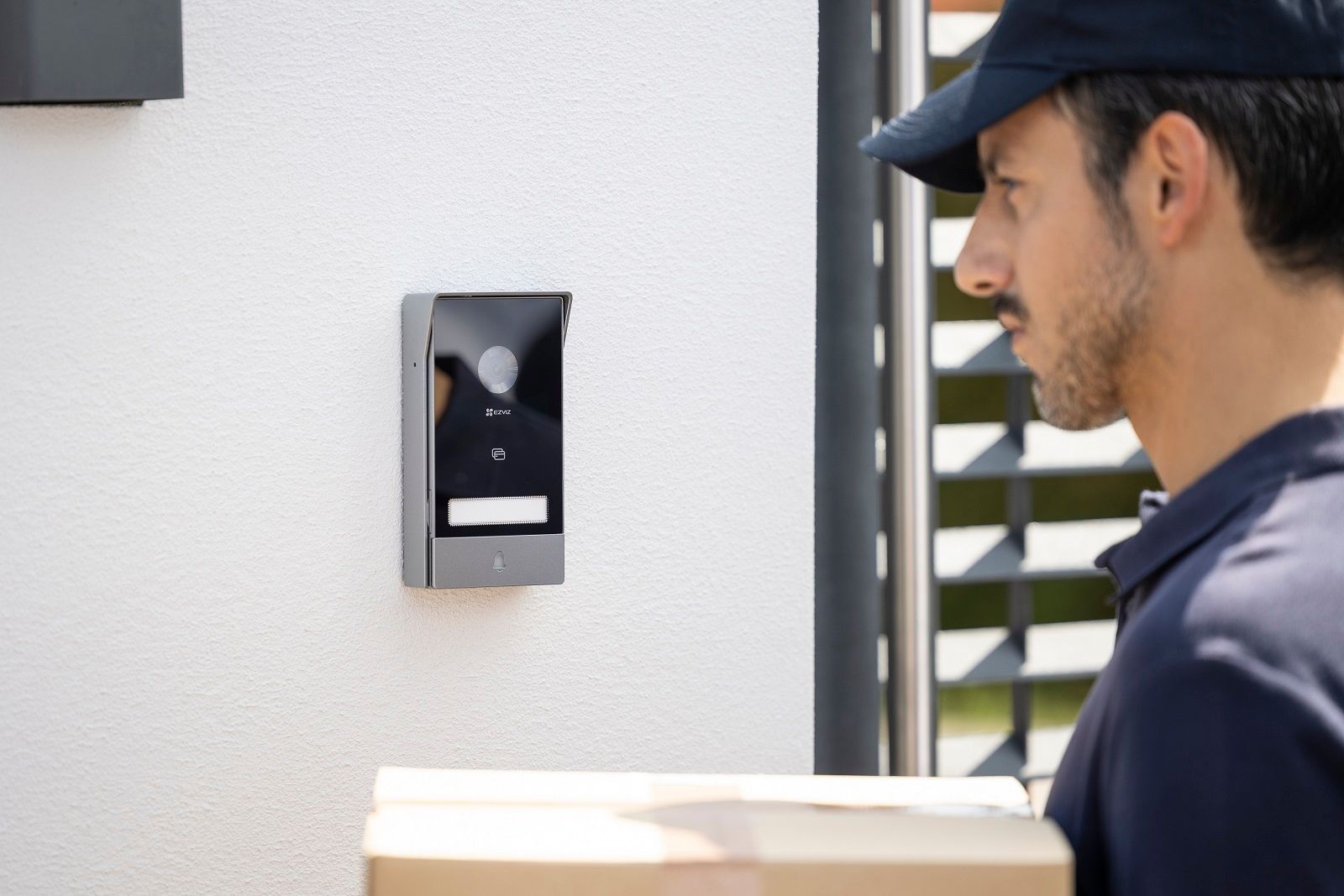 EZVIZ
With all its features, the HP7 has a lot to offer, but it's important to realise the differences between a smart intercom system such as the HP7 and a video doorbell.
While there is some overlap, a video doorbell is only useful for a couple of things. It allows you to see who is ringing your doorbell, and some models include data storage, which allows you to keep a record of what it has seen.
The HP7 does much more than that. By placing the HP7 on garden gates in larger or detached homes, or on entrance and exit points at your home or villa, the HP7 allows you to easily communicate with those that come to your door.
More importantly, the HP7 allows you to remotely give access to those same gates and doors, which makes it ideal for managing large amounts of space from a distance.
Get yours today
The HP7 is available from a wide range of vendors, which means that no matter where you are, purchasing your very own couldn't be easier.
If you're situated in the UK, you can find the HP7 at Smart Secure. If you're located in France, however, you can purchase the HP7 on Amazon or Boulanger.
Similarly, if the home that you want to protect is in Spain, then you can shop on Amazon or Leroymerlin.
Make your home truly smart
As you can see, there's a lot to like about the HP7. Whether you've just renovated your home and are looking for a sleek new intercom system to accompany its new redesign, or need a high-security option that will allow you to communicate across your vast estate, the HP7 is an optimal solution.
This is a sponsored post. The product choices and opinions expressed in this article are from the sponsor and do not reflect the editorial direction of Pocket-lint or its staff.
Trending Products

.