Fortnite arguably sits at the summit of the gaming world for most kids of a certain age – after exploding onto the scene thanks to its free-to-play battle royale offering years ago, it's done a superb job at staying at the top.
The game is a behemoth and gets constant updates to add new content and keep things fresh, and with kids clamouring to be allowed to play it all day and night it's well worth parents brushing up on just what it actually is.
Its core battle royale modes pit up to 100 players against each other while a storm cloud closes in until the remaining players are forced into exhilarating showdowns.
Along with the usual advice for parents to play games with their children, and keep games in shared family rooms, here's a look at what parents need to know about Fortnite specifically, to keep it healthy for their children.
Fortnite's violence and medical dangers
A good place to start is with the age rating information. In the UK the Video Standards Council rates Fortnite as PEGI 12 for frequent scenes of mild violence. This means that it is (in theory) illegal for anyone under the age of 12 to purchase the game for themselves.
The VSC states why it gave the game a 12 rating. "Violence consists of you using whatever weapons you can find or make to fend off the monsters of the Storm and save the survivors. Damage is dealt by numbers and life bars and monsters disappear in a purple flash when defeated."
In the US, the ESRB gave Fortnite a Teen rating. This equates to those 13 years and older. Similar to the PEGI rating, it highlights that "players use guns, swords, and grenades to fight skeleton-like monsters (husks) in ranged and melee-style combat. Players can also defeat enemies by using various traps (e.g., electric, spikes, poisonous gas). Battles are highlighted by frequent gunfire, explosions, and cries of pain."
On iOS, Apple also rates the game as only suitable for those 12 years and older. Along with the flags for Frequent/Intense Cartoon and Fantasy Violence, it also highlights that there are scenes of "Medical Treatment" for injuries.
IARC Ratings
In late 2023, Fortnite announced that it's partnering with the International Age Rating Coalition to go a step further than its main rating and assign age ratings to all in-game experiences.
This means that anytime your child visits an island, whether official or user-created, they'll have to meet the age rating assigned to that island. This means that more horror-themed islands, for example, might be gated to only let players over 14 enter them.
This will be in place from 14 November 2023, and dovetail nicely with parental controls that we'll cover further down.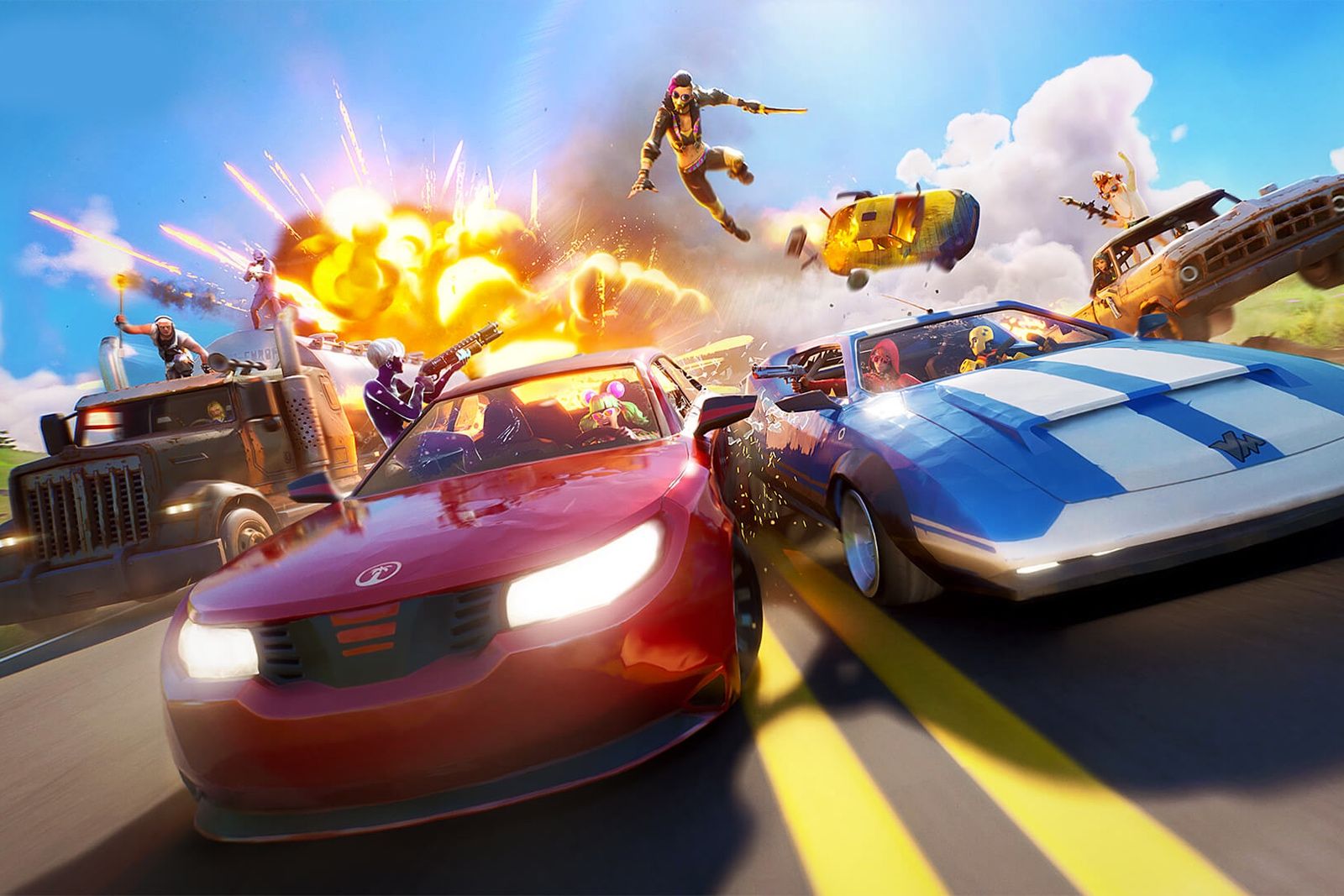 Fortnite and online dangers
As with any online game, parents need to take care they understand who children are interacting with and what specific information can be exchanged. This area of the game's content is created by other players and therefore falls outside of the game ratings.
While playing the game, players can hear profanity (and racist name-calling as you can see in the video above) from others as well as exchange voice chat messages with strangers. Because Battle Royale is played by hundreds of people at once, the range of people they encounter will be wide.
A good way to mitigate these dangers is to get children to play with the sound on the TV in family rooms so parents can hear the conversation. However, many players will want to use a headset so they can hear in-game sounds more accurately and progress better.
Another way to avoid this danger is to get children to join a lobby of the friends they know online before they play. Then, in the game, they can turn off the audio of other players while still communicating with their teammates.
The good news is that Fortnite offers parental controls over voice-chat access – you can choose between settings that let them talk to "Everybody", "Friends and Teammates", "Friends Only", or "Nobody". It'll default to "Nobody" for any account under 18 years of age, too.
If your child ever encounters bad behaviour, there are also a bunch of report tools to let them send reports to Epic Games for review, which can result in bans or suspensions for players who breach the game's Community Rules. They can also block or mute individual players to avoid unwanted contact.
Cabined accounts
If you're worried about the dangers mentioned above, the single best step you can take for a child under 13 is to set them up with a cabined account. This feature was added in late 2022, and it means that anyone setting up an Epic Games account under the age of 13 will create a cabined account, and will require a guardian's email address to gain access to wider features.
This email will let the guardian set up limits on the account, and will also ensure that the young gamer doesn't have access to chat or purchasing.
You can read more about Cabined accounts on the Epic Games site here.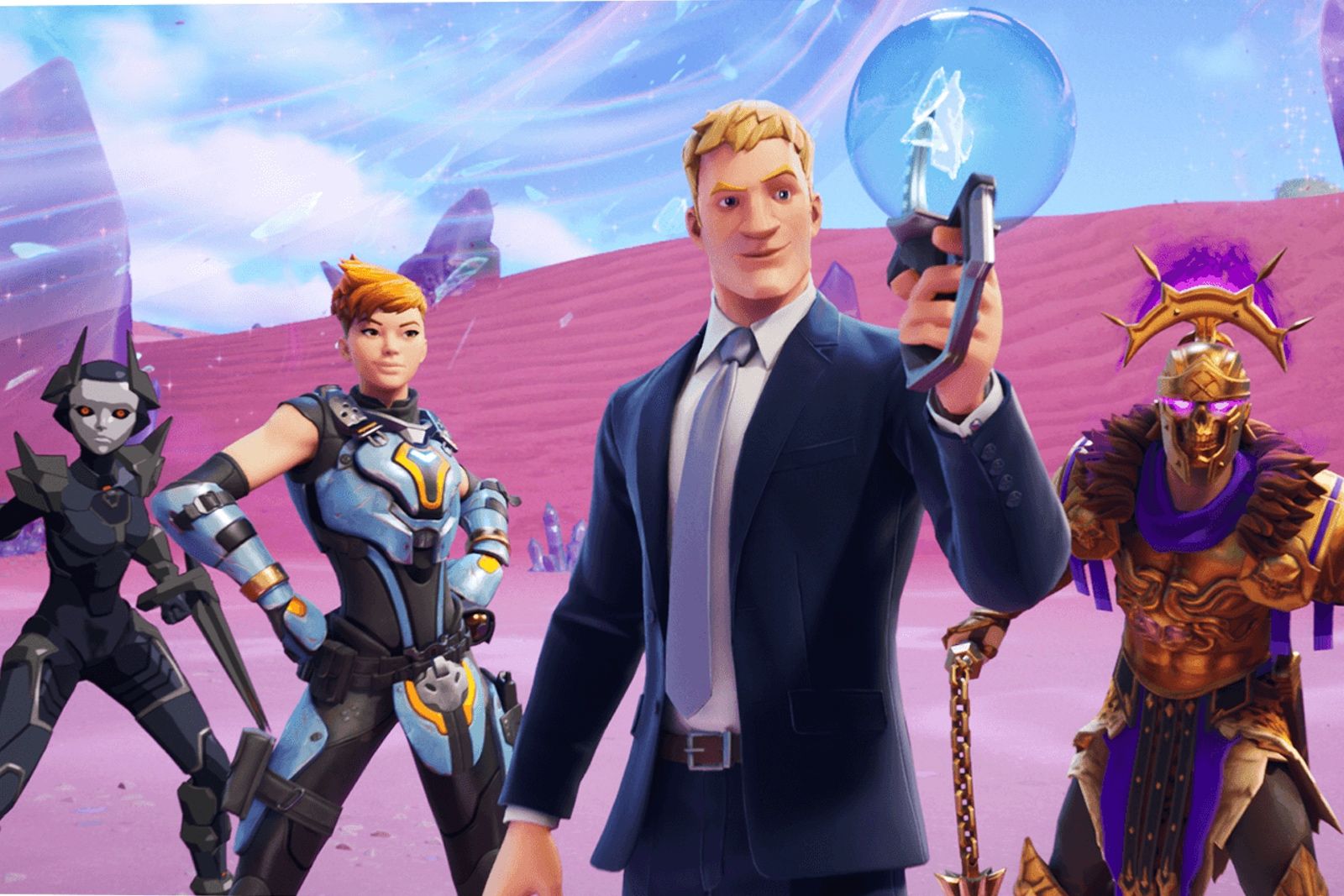 Fortnite parental controls
Alongside cabined accounts, there are a whole range of parental controls that you can activate on Fortnite, although it takes a little bit of know-how. The key thing is to ensure that your little gamer is playing on an Epic Games account linked to an email you control. This will let you follow the steps below to set up a PIN code on the account, in order to then activate settings like purchase permissions without them being able to change them.
Visit the Epic Games Store website here
Sign in to the account in question
Under your account name, at the top-right, click on Account
On the left-hand menu, click on Parental Controls
Set up a PIN code of your choosing
Once set, choose your parental control settings
There you have it – you've activated your controls, and can now ensure that your child's access to features like in-game chat and purchases are fully under your control. These settings can also be controller in Fortnite directly, if you'd rather walk through them in-game and perhaps explain them to your child as you do so.
It's worth also looking into parental controls on the actual console they're using too, though – if you want them not to have voice chat access, adding that restriction on their PlayStation or Xbox directly will make it an even tighter net.
Fortnite in-app costs
Although the Battle Royale part of the Fortnite game is free to play, there are a number of potential costs associated with the game. To play online on Xbox or PlayStation, though, you do not need to subscribe to Xbox Live Gold or PlayStation Plus.
The game encourages players to purchase outfits and moves to distinguish their player character from others in the game. These include items like new clothes and equipment as well as being able to perform particular dance-taunts.
These elements are only visual and don't affect the stats of the player but can mount up easily, especially since the store rotates its stock constantly to create a feeling of scarcity and opportunity.
Every few months a new seasonal battle pass will arrive with a fixed cost that gives a bunch of content to unlock and missions to complete – buying this could be a good way to keep costs rare and finite, although the cost has varied a little season-to-season.
Parents should make sure that credit cards for their consoles require a password, to avoid unintended purchases made by children clicking around.
It's worth noting that if your child does manage to make a purchase, there's a 24-hour window when a refund can be automatically obtained, provided they haven't entered a game with the item they've bought (which might be a little unlikely).
Players with a recorded age of under 13 will automatically have a $100 daily spending limit on their account, too, to ensure they can't do a truly disastrous splurge.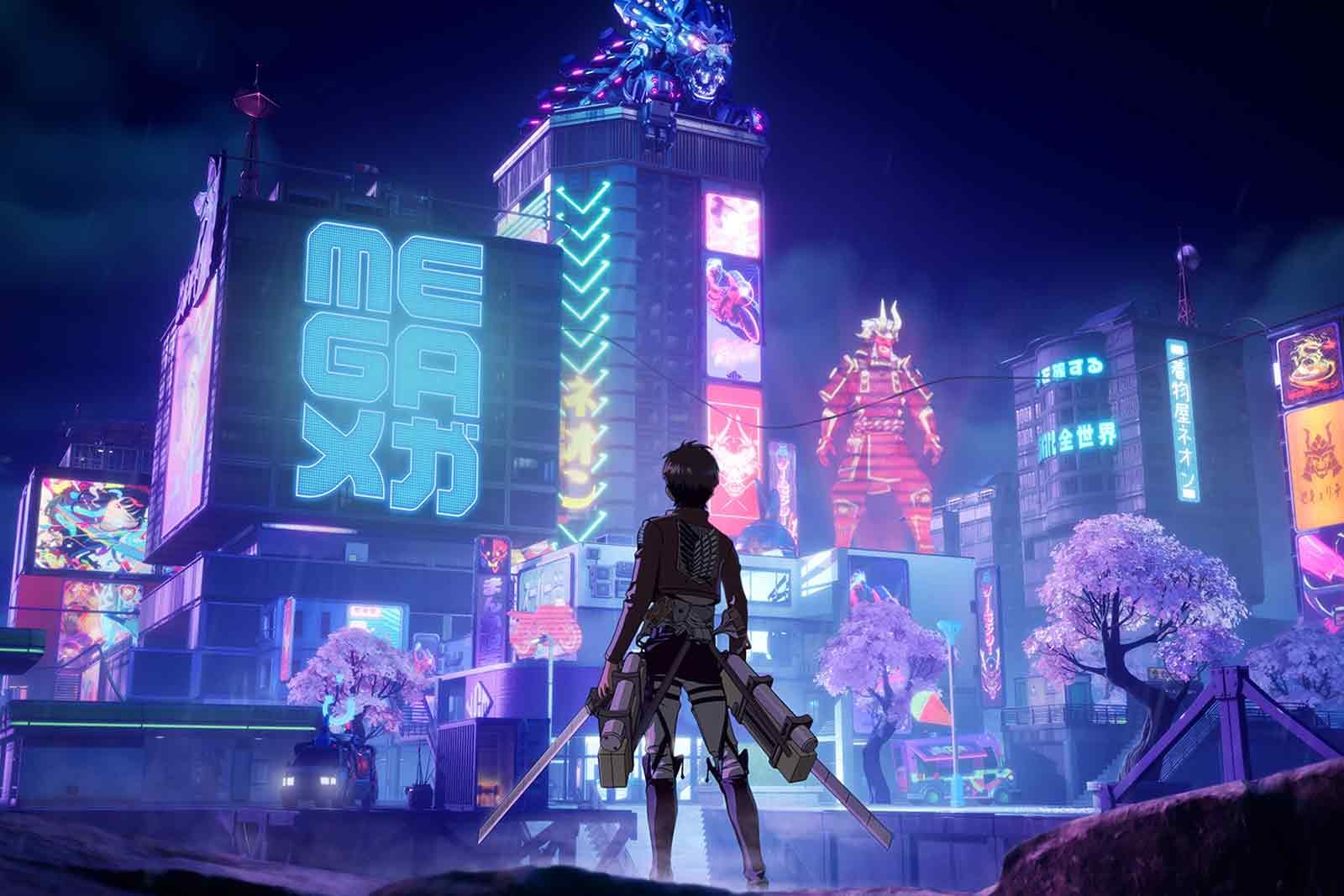 Epic Games
Fortnite and anger
No parent likes to see their child upset, much less screaming and throwing their controller across the room. It's important to understand why Fortnite is reported to cause such behaviour in youngsters rather than jumping to reflex responses.
Like games such as FIFA or Rocket League, playing Fortnite Battle Royale is a fiercely competitive challenge for children. Not only are they fighting against all manner of other players — who may be more skilled or older than them — but other factors can trip them up.
If the internet connection slows down their character can lag behind other people. If they don't have a good pair of headphones on, they won't hear footsteps behind them. Or, if they are called for dinner at just the wrong moment, the distraction can mean they get killed.
This is made more intense in Fortnite because it's an instant kill and game over. Unlike FIFA or Rocket League where you can fight your way back, in Fortnite you can be riding high, winning the round one minute and dead the next.
Parents can help with this by getting players to take regular breaks. Also taking an interest in the game and how well they are doing can provide a way for a child to communicate their anger in other ways.
Also, it's worth having a discussion with your child about how and when they will stop. Certainly, limits on playtime are healthy. But also understanding that once they have started a match, if they quit they will lose standing and let teammates down is helpful.
Less violent alternatives to Fortnite
Some, particularly those children under the recommended age, will need to be told no when they ask to play or get the game. However, it's important that this isn't the end of the conversation. The following games offer an exuberant and enjoyable alternative to Fortnite until children are old enough.
So, should kids be playing Fortnite?
Fortnite is a game that offers youngsters a huge number of benefits. Not only is it a lot of fun to play, but it can create a space where friendships are forged and extended as well as teaching teamwork, cooperation and sharp reflexes. There are also a lot of tactics involved in online multiplayer, both in terms of movement but also managing weapons and locations.
However, it's impossible to deny the addictiveness of its economy and both the lure of in-game purchases and the risk of anger when a bad loss sneaks up on a player.
Provided parents understand both the benefits and dangers of the game, as outlined here, Fortnite can play a big part in healthy and balanced leisure time.
Trending Products

.