Over the past couple of years I've made it my mission to travel any opportunity I could. Whether it meant a short weekend trip to Chicago or traveling around Europe for two months, I tried to take advantage of working a remote job. My latest venture involves moving from New York to London for graduate school. After multiple rounds of trial and error, I can confidently say I've become a pro at tackling the hardest part of every trip: packing.
Yes, I sometimes run into the awful issue of overpacking (you can never be too over-prepared, right?) but by now I have my tech travel essentials narrowed down. My tech travel essentials include everything from headphones to a device that helps you stay safe while walking alone at night. I can't tell you how much I wish I had these products when I first started traveling, they definitely would have saved me a lot of time and money. Below are my top picks for the best travel tech essentials in 2023.
Best travel tech: Our top picks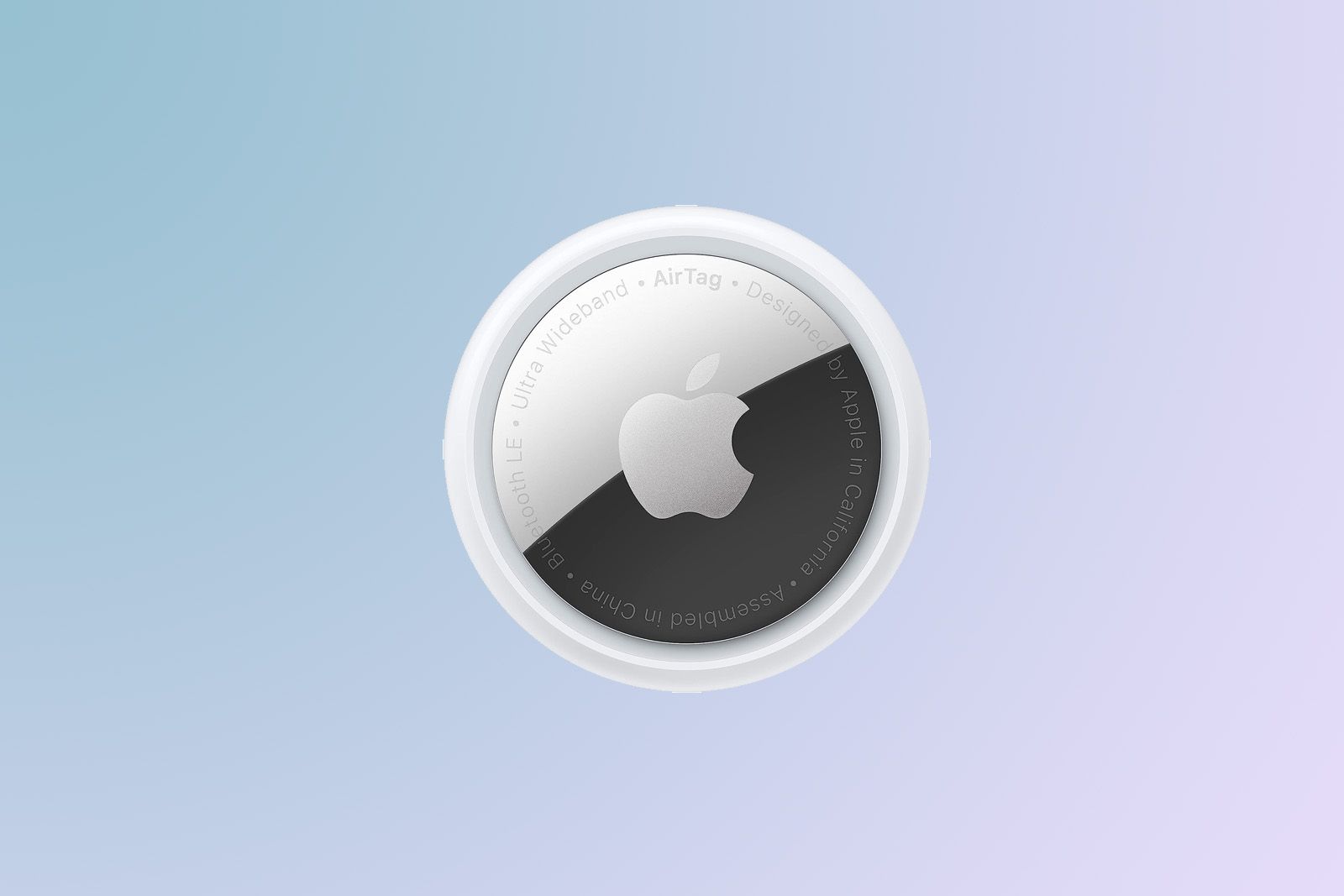 Apple / Pocket-lint
Apple AirTag
1. Best travel tech gadget overall
Don't lose your baggage, wallet or keys ever again
$89 $99 Save $10
With a sleek and lightweight build and Apple's integrated Find My technology, Apple AirTags are a no-brainer for easy tracking – especially for iPhone users.
Pros
Small and convenient
Can easily track from your Apple device
Cons
Not optimized for Android
Usually requires a holder
In 2018 my baggage got lost going from New York to Australia; oh how I wish AirTags were a thing then. AirTags change the game when it comes to losing luggage, keys or wallets. It's simple, you attach the tag to any item you fear you may lose, and then you'll be able to track your items wherever you go. You can track your AirTag easily on any Apple device using the 'Find My' feature. AirTags are a great way to never be subjected to lost luggage ever again.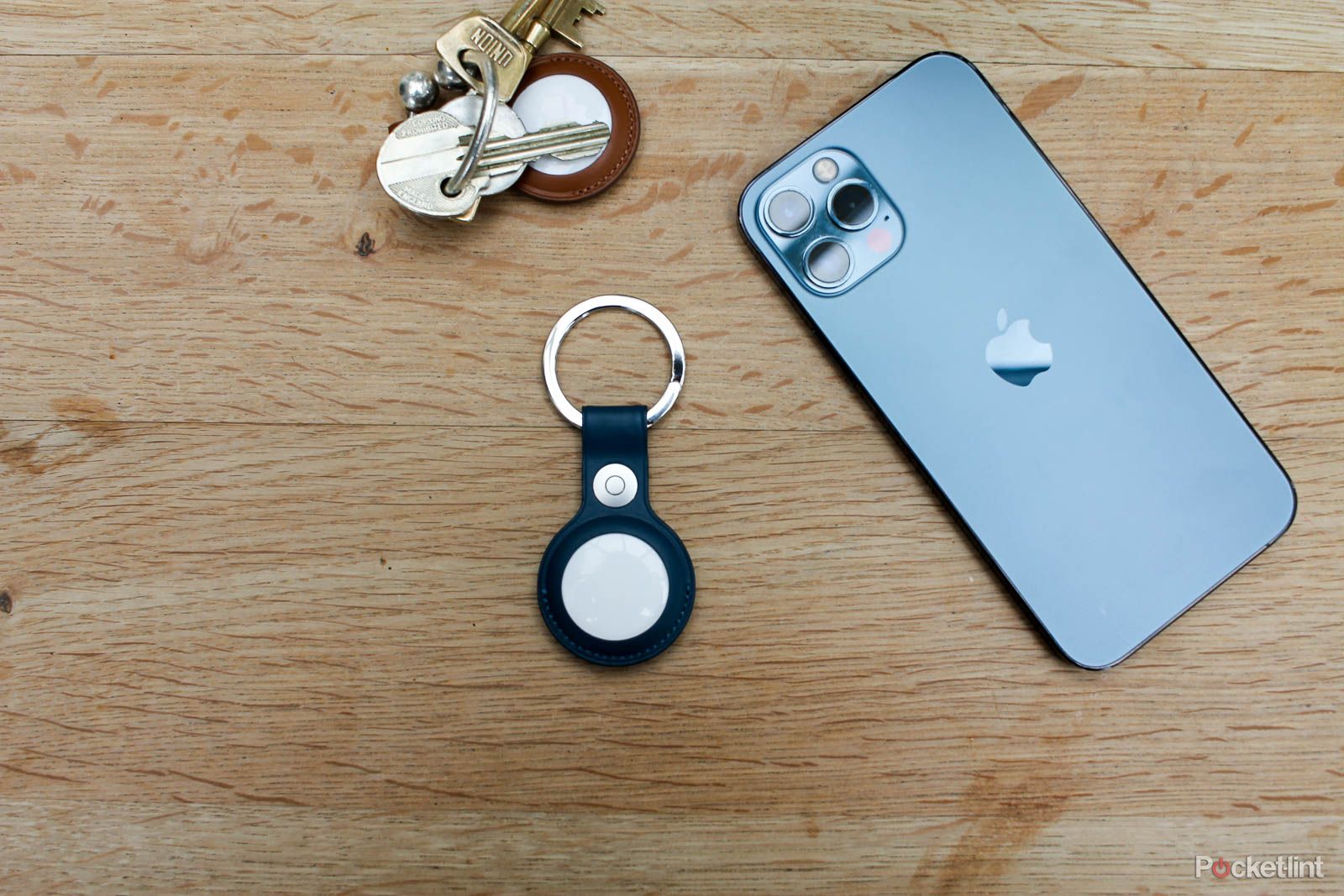 AirTags can't be set up using an Android but Android users can track AirTags using the Tracker Detect app. The app tracks Bluetooth trackers and is compatible with Apple's Find My programming. Although the app helps Androids track AirTags I would recommend looking into other Bluetooth trackers to track your items while traveling.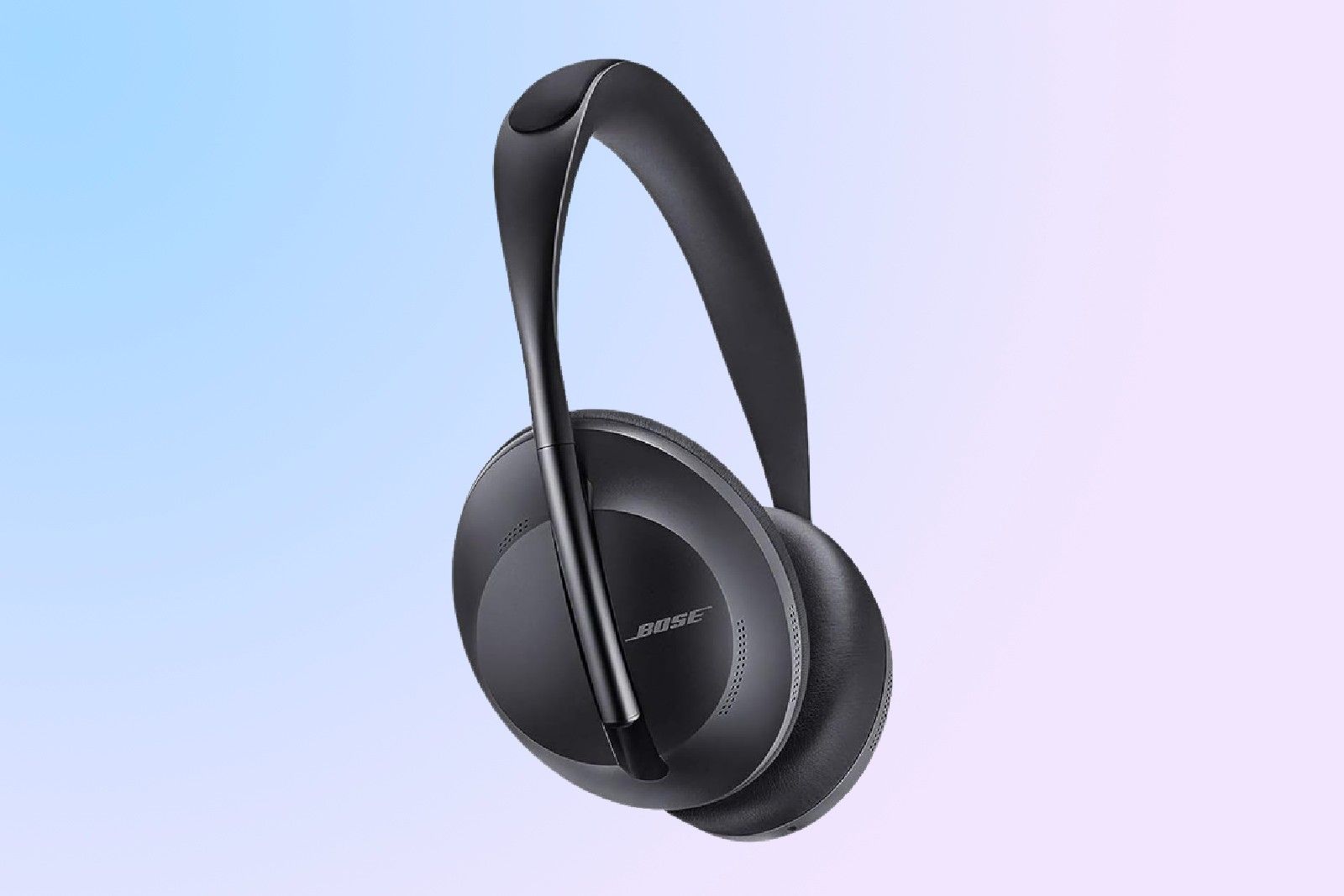 Image Credit: Bose / Pocket-Lint
Bose 700 Noise Cancelling Headphones
2. Best value noise-canceling headphones
Listen to music on your next flight in peace with these noise canceling headphones
$299 $379 Save $80
Block out all the crying babies on the plane with the Bose 700 noise-canceling headphones. With an option to adjust the noise cancelation level and the ability to connect your headphones to the in-flight entertainment systems via aux, the Bose 700 are a travel must-have.
Pros
Can connect to in-flight entertainment systems
Charging case
Adjustable noise canceling
Cons
Noise canceling isn?t as great as more expensive headphones
Not as aesthetically appealing as other headphones
Bulky
Whenever I fly I always make sure to pack a pair of headphones that can be connected to the in-flight entertainment systems, so I don't need to buy a pair of cheap wired earbuds they sell on the plane. I previously owned the Bose Noise Canceling Quiet Comfort 45 headphones which were good enough for the small daily tasks I was using them for but the Noise Canceling 700 headphones are definitely a step-up.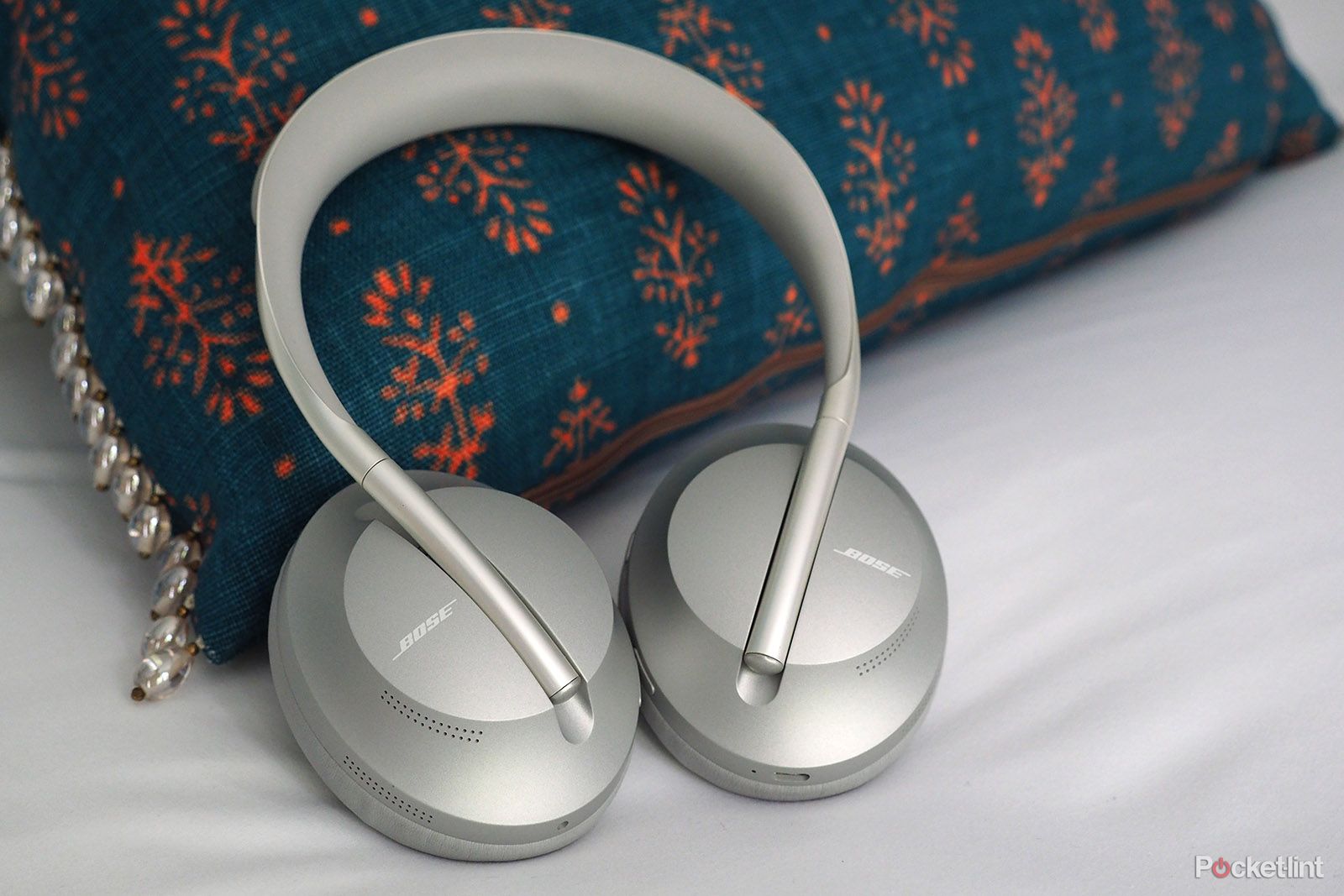 When walking around New York City I've always been weary of headphones that completely cut out all the surrounding noise, but these headphones allow for you to adjust the noise-canceling levels on the Bose Music app which gives users more control over volume levels. Plus, the Noise Canceling 700 allows you to use Alexa and can be used without power. Overall, I'd say the Bose Noise Canceling Headphones 700 are solid noise-canceling headphones and definitely worth the $299 price tag.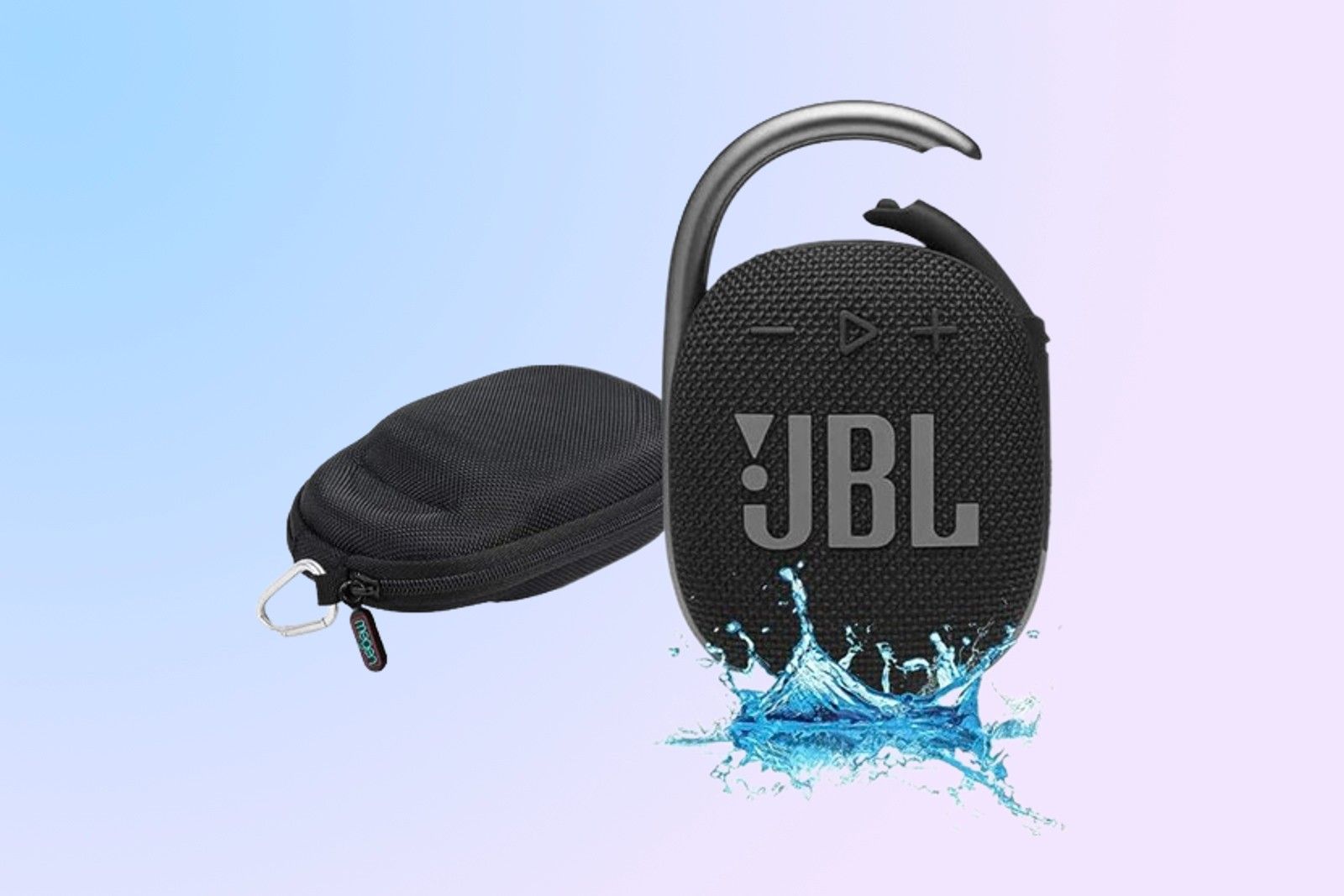 JBL/Pocket-lint 
JBL Clip 4
3. Best small portable speaker
Blast music anywhere you go
$80 $80 Save $0
The JBL Clip 4 proves that good things do come in small packages. The Clip 4 can easily clip onto any bag making it the best speaker for traveling.
Pros
Can clip onto any bag
Lightweight
Good sound for the size
Cons
Sound isn?t as loud as bigger speakers
Runs on the more expensive side
If you're in need of a small speaker that you can attach to your bag then the JBL Clip 4 is for you. Although the speaker is small it still produces pretty good sound. I always attach this speaker to my personal item and bring it with me when I go hiking, head to the beach or even when I'm going on a quick bike ride.
For me, this speaker has withstood several hard drops and still outputs decent sound quality. Sure, it's not as bass-rich as a Sonos speaker, but what it lacks in fullness it makes up for in its rugged and portable form-factor, and is still loud enough to blast some music in your hostel when kicking back with your new friends or in your AirBnb.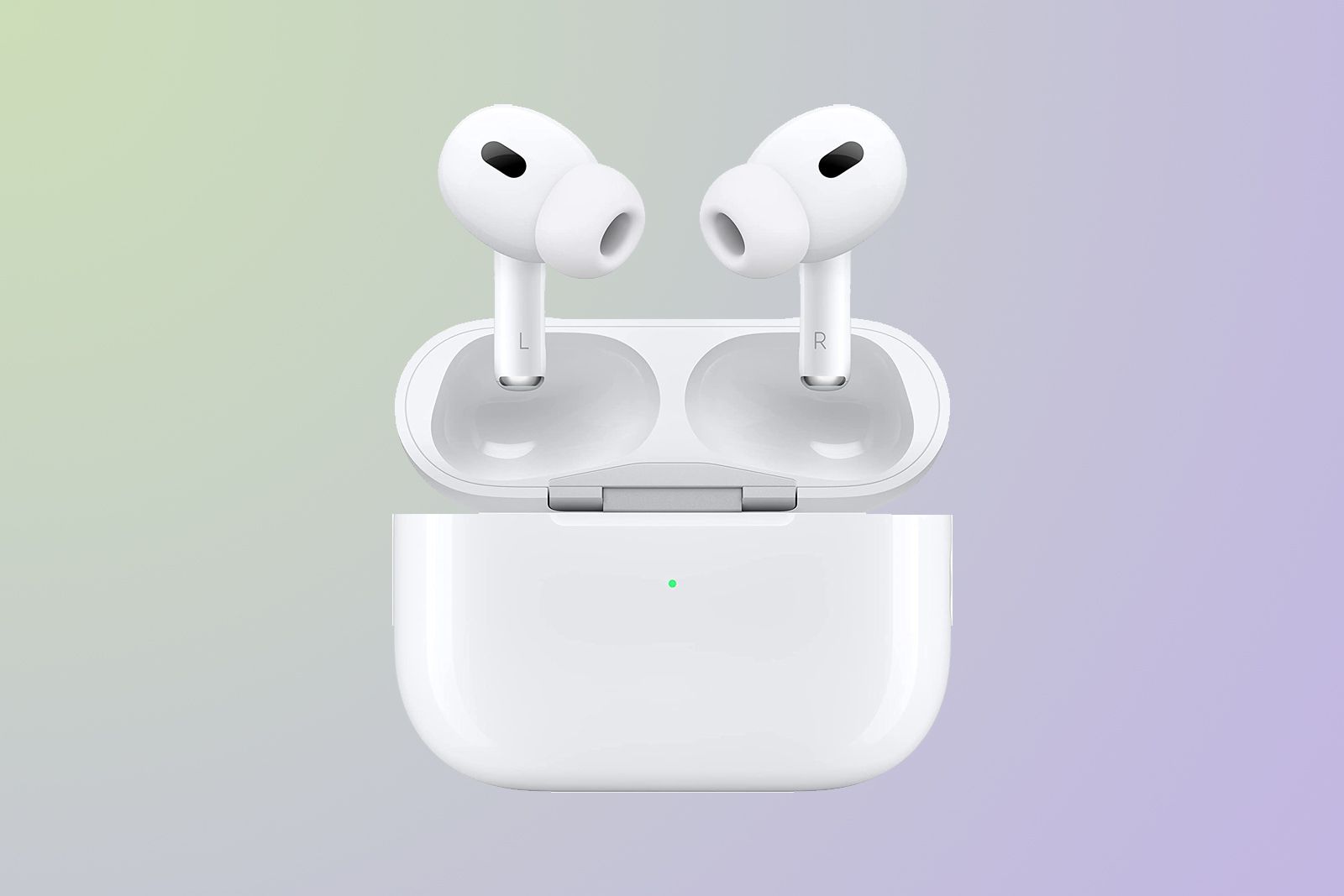 Apple/ Pocket-lint
Apple AirPods Pro 2
4. Best noise canceling earbuds
Listen to music anywhere you go
$80 $80 Save $0
Prefer earbuds to headphones? Apple's AirPods Pro 2nd generation are easily portable and offer great noise cancelation.
Pros
Can fit in your pocket
Solid noise canceling
Water resistant
Cons
Only two noise canceling modes
Not a super long battery life
If you're looking for something less bulky and more subtle than over the ear headphones, I recommend investing in AirPods Pro 2. I always prefer to wear my AirPods Pro 2 while walking around in new cities or when going on a run. AirPods Pro easily connect to any Bluetooth compatible device.
The noise-canceling isn't as great as over-the-ear headphones, but you still have the ability to block the majority of the noise out from around you- something that comes in handy when on a noisy flight. Airpods Pro also doesn't give you the ability to adjust the level of noise cancelation, but there are three different options available for user: total noise cancelation, transparency mode and no noise cancelation at all. I love the transparency mode available on AirPods Pro which allows you to partially hear noise around you while still muting the most distracting sounds.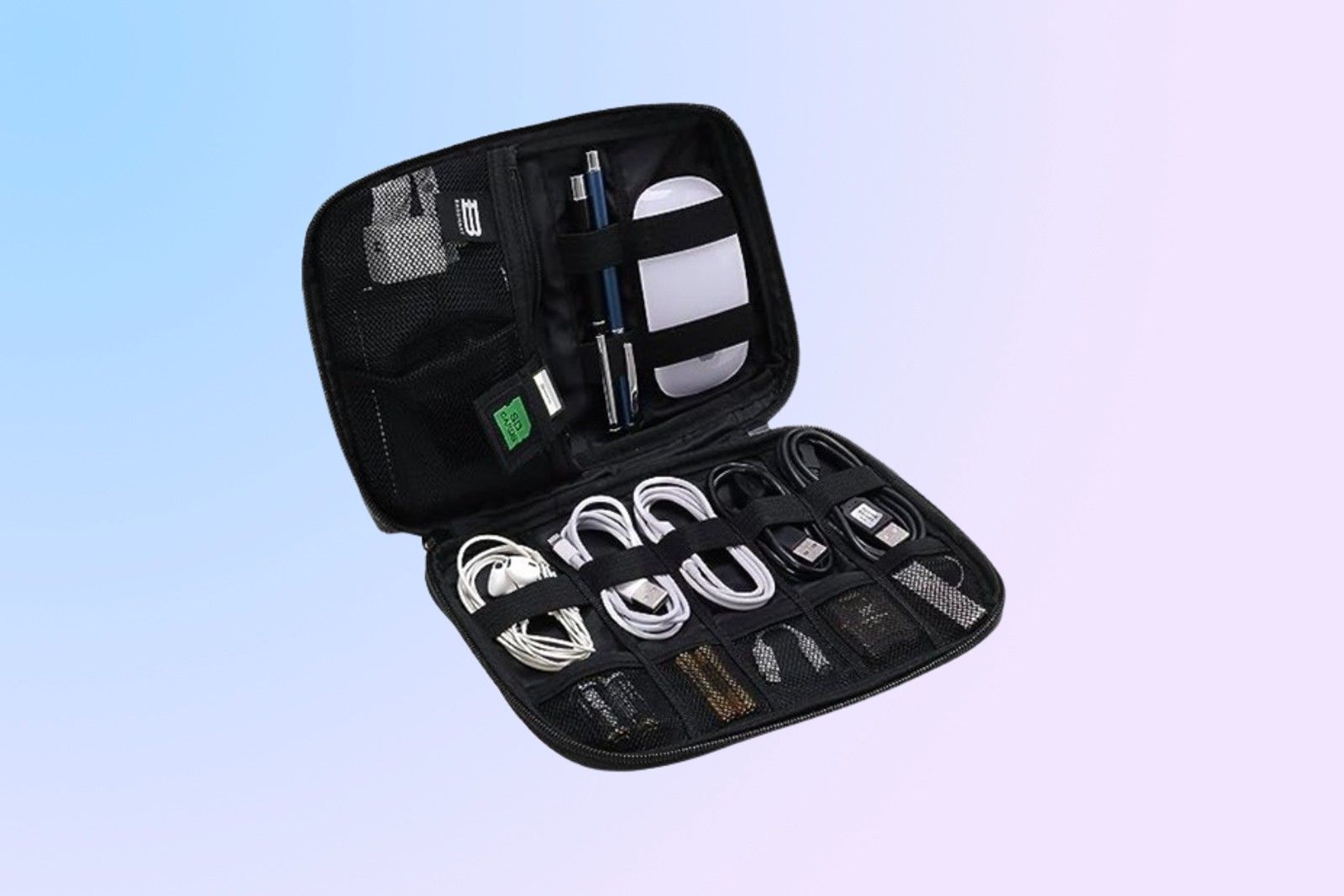 Bagsmart/ Pocket-lint 
Bagsmart Tech Organizer
5. Best travel tech to stay organized
Combat cable clutter
$19 $23 Save $4
This bag helps me stay organized with several netted pockets perfect for cable holders, slot for your pens and zippered pockets for other accessories.
Pros
Multiple pockets able to hold chargers
Water resistant
Whenever I pack I somehow end up with five million (by my best estimate) charging cables thrown all at the bottom of my bag and then always somehow manage to never bring the one charger that I need. A tech organizer helps tremendously with solving this dilemma. Keeping all of you charging cables, portable chargers, earbuds and more in one place will help you keep track of what you're packing and what you're missing.
Epika/Pocketlint
Epicka Universal Travel Adapter
6. Best travel adapter
Charge your devices from anywhere in the world
Stay charged anywhere in the world with the Epicka Universal Travel Adapter.
Pros
Adapts to AUS, UK and EU outlets
Multiple USB slots
Cons
Sometimes is too big to fit in round EU outlets
Doesn?t really work with higher voltage items such as hair dryers and flat irons
Different countries have different outlets, which is something I didn't know when I first went overseas. Due to my lack of knowledge and research I was forced to buy an overpriced adapter at the airport. Afterward I went online and found the Epicka Universal Adapter which has since made my international journeys so much easier. The adapter is compatible with AUS, UK and EU outlets; however, sometimes the EU circular outlets make it challenging for the adapter to fit. Overall though the adapter is a travel essential for anyone planning to go abroad.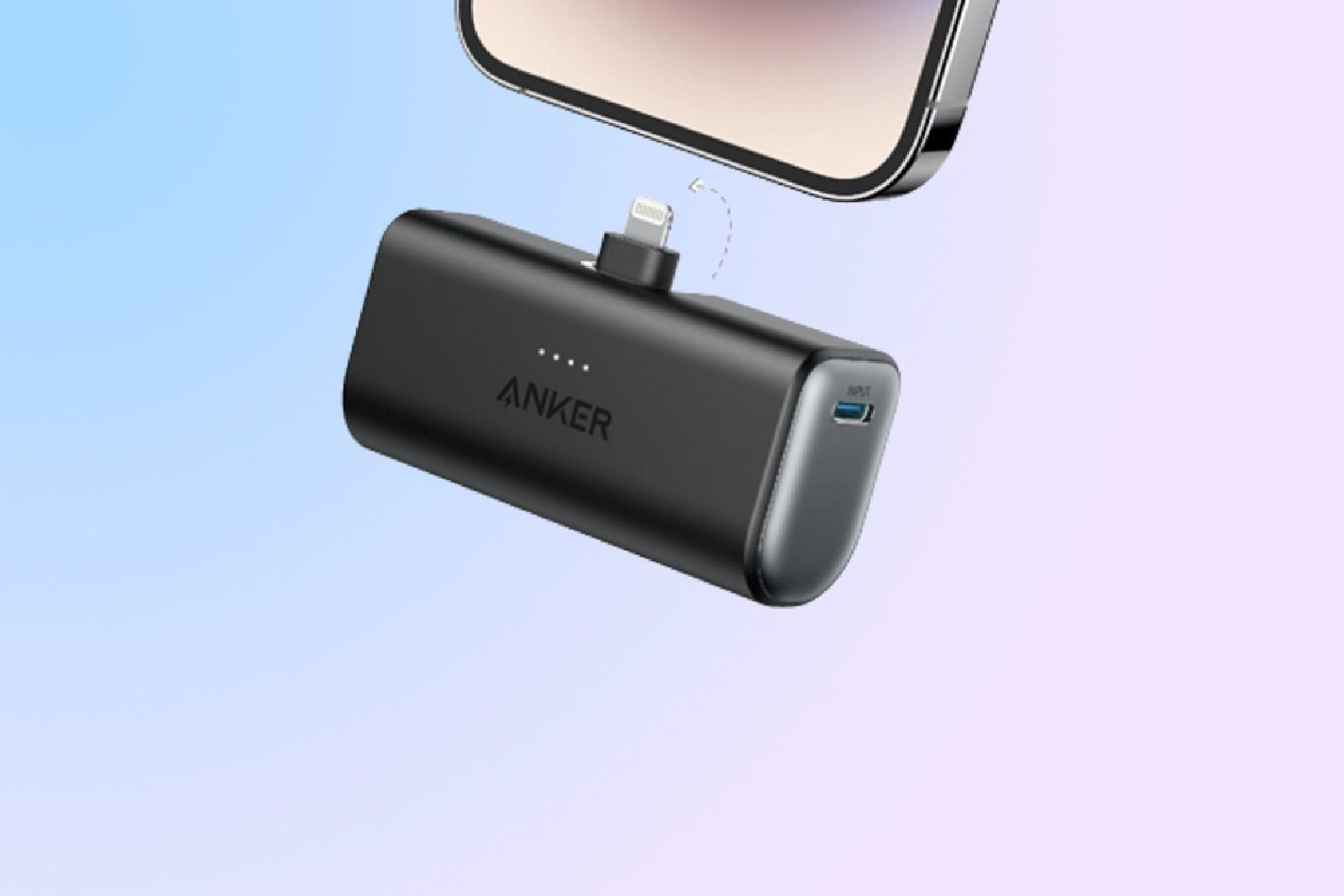 Anker/Pocketlint
Anker Power Bank Portable Charger
6. Best portable phone charger
Convenient charger you can fit in your pocket
$29 $29 Save $0
With a long battery life and compact size, Anker's portable charger is the perfect charger for your travels.
Pros
Easily portable
Long battery life
Cons
Only compatible with Apple devices
Not compatible with USB-C device
Before I got a MagSafe phone case and charger, the Anker Power Bank was my go-to portable phone charger. Unlike other portable chargers this charger can fit in your jean pocket without your pocket busting at the seams. The battery life is pretty long and Anker consistently releases solid, reliable chargers that have never failed me in the past.
The only downside is that for those eyeing a new iPhone 15 model or for Android users is that the Anker charger is not compatible with the USB-C port.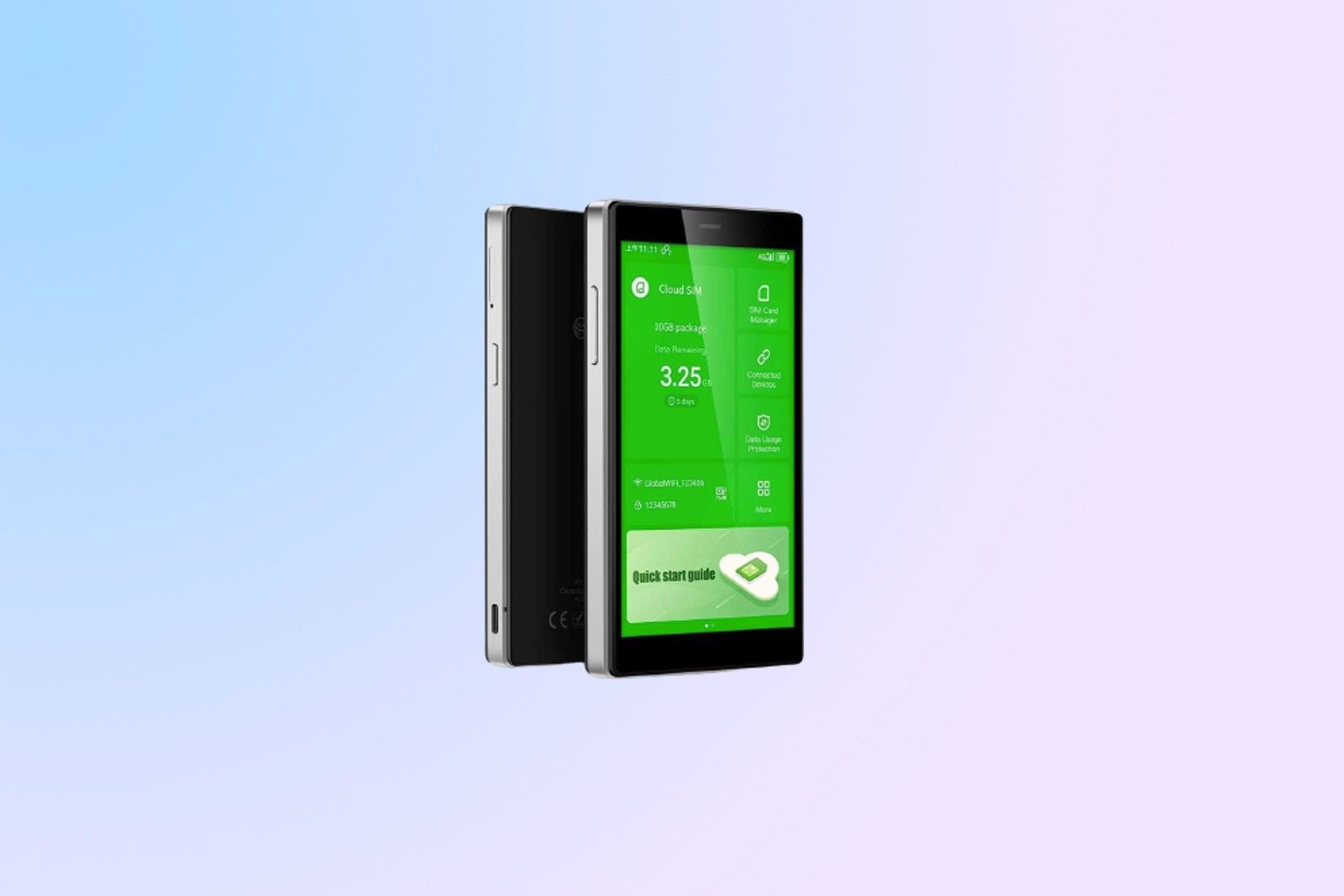 Glocal/Pocketlint
GlocalMe G4 Pro 4G LTE Mobile Hotspot
7. Best hotspot
Work online from anywhere
Attention all remote workers: Work from nearly anywhere with this portable Glocal G4 Pro mobile hotspot.
Pros
Portable
No SIM card needed
9 GB data included
Cons
Can be costly
8 GB European data and 1 GB global data
As a remote worker I know the struggle of coffee shop hopping in hopes of trying to get a solid Wi-Fi connection. One time I spent 8 hours working in the lobby of a Four Seasons until the front desk worker had to kick me out since I wasn't a guest there. To avoid further embarrassment I invested in the Glocal mobile hotspot. The hotspot allows you to connect up to 10 devices nearly anywhere you go. If you're traveling somewhere for longer than a month I would look into a more cost-effective option through your phone or internet provider but if you're only going away for a couple of weeks then the Glocal hotspot is definitely worth the investment.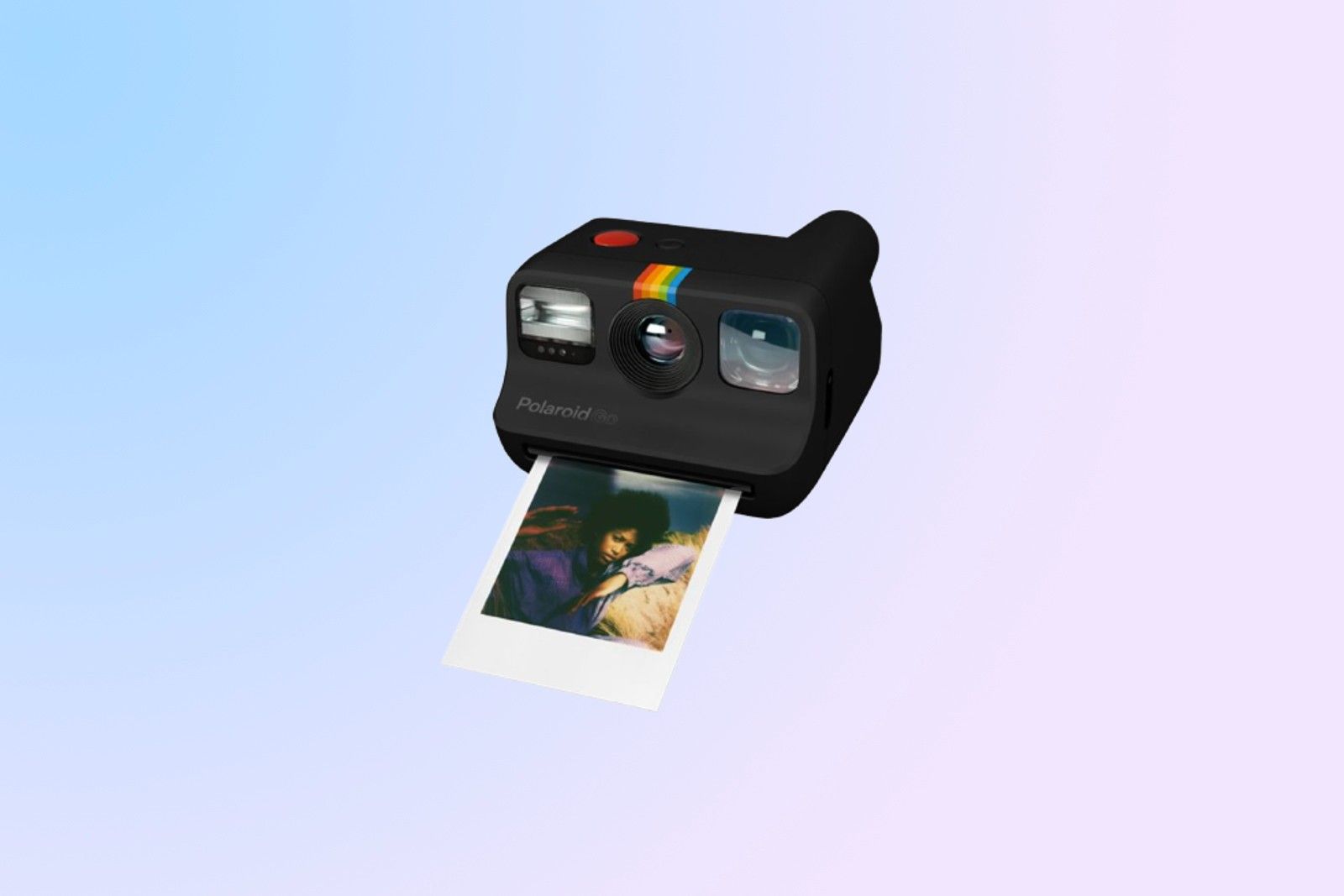 Polaroid/Pocketlint
Polaroid Go Instant Mini Camera
8. Best instant camera
Capture your memories right away
$75 $100 Save $25
Snap instant photos everywhere you go with the Polaroid Go.
Pros
Instantly print your pictures
Portable
Cons
Only compatible with Polaroid Go film
Film is smaller than other Polaroid film
Refilling film is expensive
Polaroid cameras are always so much fun to have and add a special touch to every trip. I always have a Polaroid camera on me while traveling so I can capture every memory in an instant and share pictures with those around me. The smaller size of the Polaroid Go compared to previous Polaroid cameras allows you to easily pack it into your personal item or carry-on.
The smaller size of the Polaroid Go compared to the classic Polaroid camera means that the film needed for the Polaroid Go is a little bit smaller too. The smaller size of the Polaroid Go film allows you to easily fit your photo into any pocket, scrapbook or collage you plan on making post-trip. If you're in search of cute scrapbooks for all of your polaroids, you can choose from a variety of Polaroid scrapbook options on Amazon.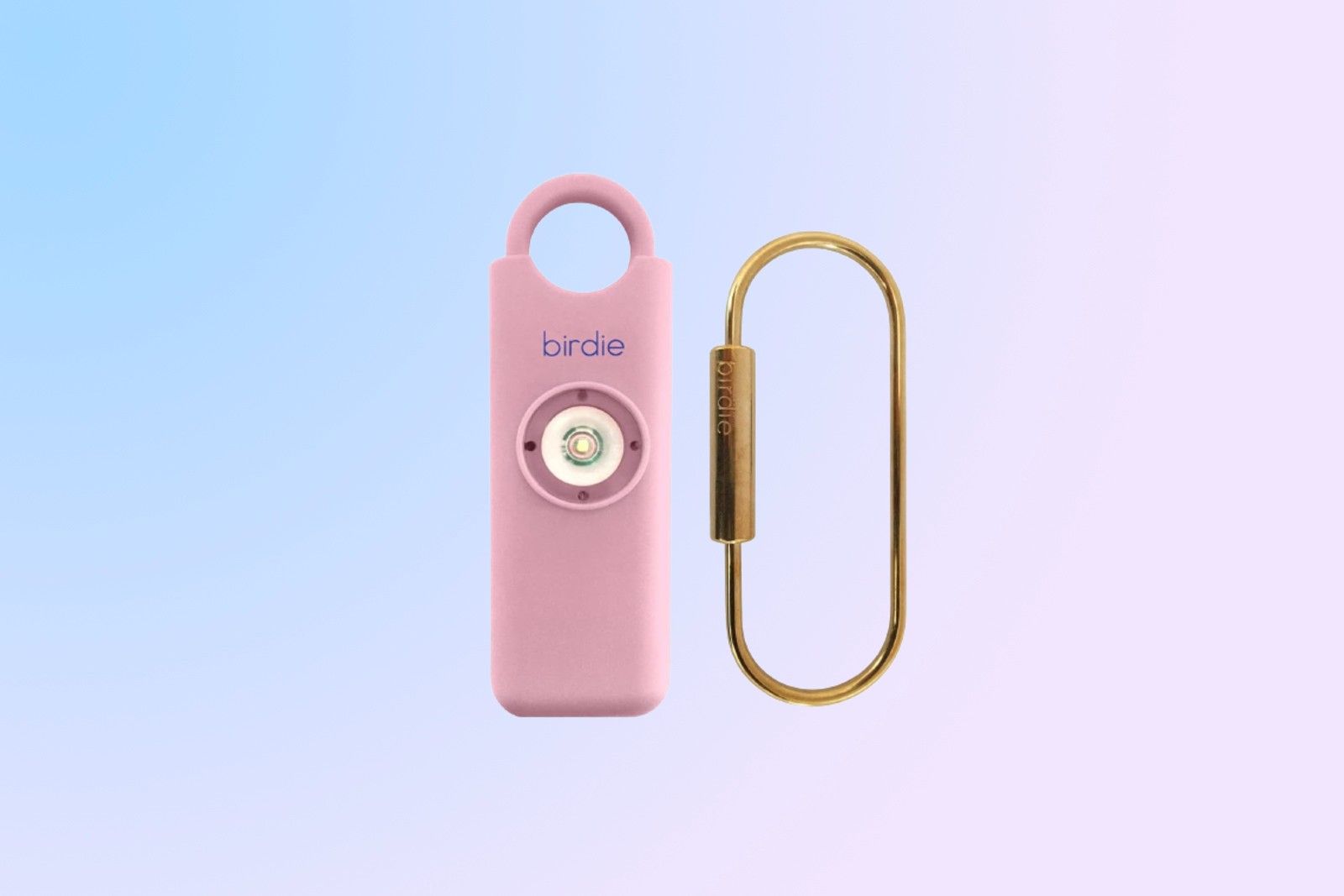 Birdie/Pocketlint
Birdie Personal Safety Alarm
9. Best way to stay safe
Solo travel safely with Birdie
Traveling alone can be intimidating but the Birdie Personal Safety alarm helps solo travelers feel safe while on the go. Unlike pepper spray or other defense items, the Biride is allowed on all flights and in all countries.
Pros
Can be brought into every country and on planes
Attach to your keychain
Cons
Can be easily triggered
Not to be used for actual defense
Solo traveling can be extremely rewarding but also extremely daunting. As a young woman I'm always looking over my shoulder as I walk the streets alone or even when I'm with my friends. The Birdie Self Defense Alarm gives me some peace of mind while traveling alone. All you do is pull the top of the device off and a loud alarm will blare, hopefully attracting attention to you and frightening off anyone trying to cause you harm. Since the alarm doesn't double as a weapon, such as pepper spray, it's allowed on all flights and into all countries. Just a heads-up, the alarm is loud so make sure not to accidentally pull it like yours truly did, causing an extremely embarrassing scene.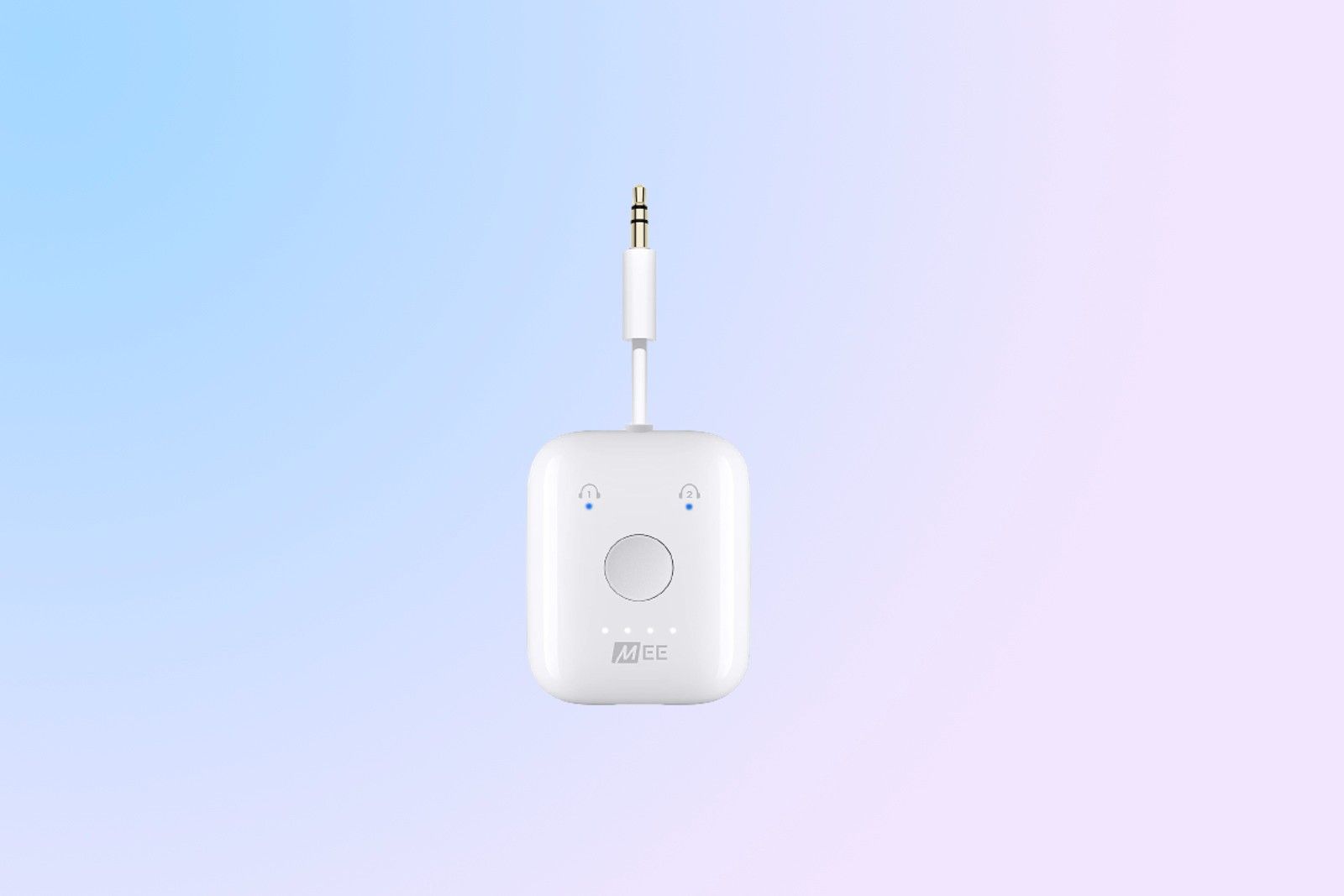 MEE/Pocketlint
MEE Audio Connect Air in-flight Bluetooth audio transmitter
10. Best way to connect in the sky
No Bluetooth? No problem
Only brought wireless earbuds on the plane? No worries, the MEE audio transmitter will transmit the audio from the in-flight enetertainment to your bluetooth devices.
Pros
Connects to headphone jack in airplanes
Connects up to two bluetooth devices
Cons
Sometimes there?s a delay in audio
Needs to be charged
For some reason in the year 2023 most airlines' in-flight entertainment systems are stuck in 2016 and haven't seemed to catch up with Bluetooth technology. I can't tell you the amount of times I got on a flight only to realize I only had my AirPods with me and ended up buying the poorly made earbuds being sold by flight attendants for an exuberant price. The MEE Bluetooth transmitter connects to the headphone jack on the plane then allows you to connect whatever type of wireless device you own. The audio does sometimes lag but overall it's a solid Bluetooth transmitter and makes traveling on long flights a lot easier.
The bottom line: What tech is the best for traveling?
Traveling is expensive– from flights to hotels, there's a lot that needs to be considered when it comes to preparing for a trip- which is why you want to make sure you're investing your money in only necessary tech and additional gadgets. If I were to choose just three items from the list as absolute essentials I definitely would invest in Apple AirTags. Ever since my traumatizing lost luggage experience, I never travel without AirTags anymore. AirTags are the most convenient way to keep track of all your items and eliminates additional stress that comes along while traveling.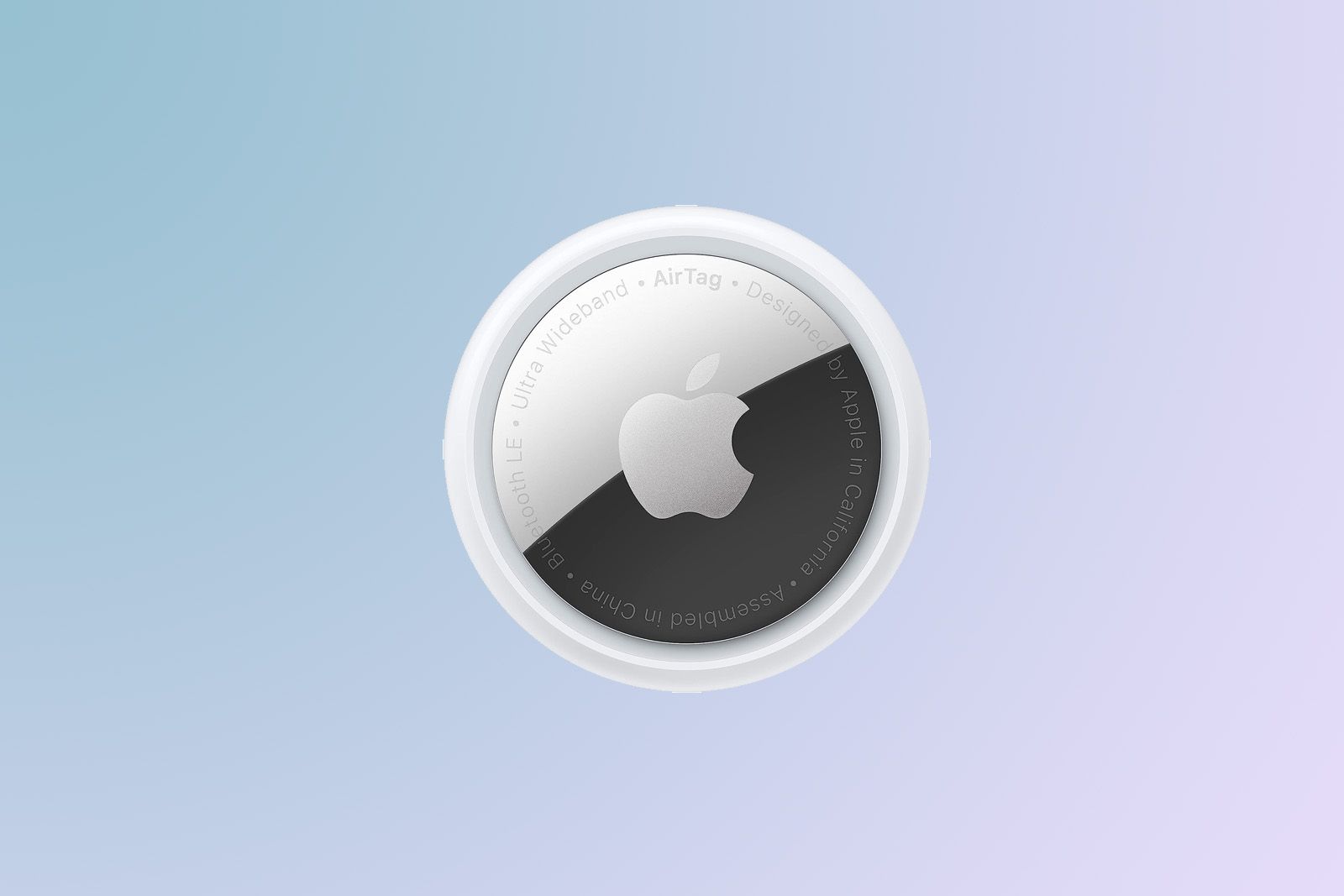 Apple / Pocket-lint
Apple AirTag
Editor's Choice
$99 $99 Save $0
How I picked the best travel tech essentials
Over the past couple of years I spent a total of three months backpacking Europe, four months living in hostels and apartments in Hawaii and bouncing from state to state visiting friends across the country. Just the other week I flew back home from Hawaii to New York just to leave ten days later for grad school in London. Needless to say I've experienced all the trials and tribulations every traveler experiences at one point or another and found that the tech listed above helped me tremendously on every trip I've gone on. Of course there's much more traveling and learning to be done, but these are the top tech that have served me well so far.
You don't need to attach an AirTag to every single item you own, but I highly recommend attaching one to your checked bags at the very least. AirTags are TSA approved and don't have enough lithium in them to mention, so there's no reason not to get one. You can track your AirTag easily on any Apple device using the 'Find My' feature. Whether you're known for constantly losing your keys or worry about your luggage being lost in the hustle and bustle of things, AirTags are a great way to ease your nerves.
Do travel adapters work with hair dryers?
Most travel adapters aren't voltage adapters meaning they don't typically work well with high voltage items such as hair dryers or vacuums. From my experience of using the Epicka Universal Travel Adapter, it doesn't tend to work with hair dryers but has sometimes worked with flat irons or curling wands in the past. If you're going for an extended trip abroad I would invest in a device that already has the same plug that fits in the outlet of the country you're in. I bought a super cheap hair dryer before moving to London that already has a UK plug, so I didn't have to worry about blowing a fuse with my adapters.
What are the best headphones to travel with?
The Bose 700 Noise Canceling headphones have become not just my travel essential but a daily essential. Currently, on sale now for less than $300, the Bose 700 offer pretty solid noise-canceling and allow you to adjust the levels of noise cancelation on the Bose Music app. I love to travel with the Bose 700 because of the included aux chord that comes with the headphones which allows you to connect the headphones to in-flight entertainment systems. Plus, the case for Bose 700 can charge the headphones. All you need to do is charge the case beforehand, and then you can charge your headphones on the go with just the case.
Trending Products

.