When the Apple Watch was first revealed towards the end of 2014, it was marketed as a fashion accessory more than anything else. It still had many of the core features we see on it today – like the Rings – but while its design has remained similar over the years, it's now significantly more than a fashion accessory. It's instead a smartwatch packed to the brim with health sensors, and it's not only a brilliant fitness companion, but a very helpful information companion too.
Related: Best Apple Black Friday deals
If you've considered buying an Apple Watch, then now is a great time to take the leap. I've worn one since 2015, and although it has left my wrist for the odd day here and there – I didn't think it quite worked with my wedding dress – it's a purchase I definitely don't regret for a single second. With Black Friday deals now appearing hard and fast, there is no better time to take the Apple Watch plunge. Here are the best Black Friday Apple Watch deals I've come across so far.
Latest Apple Watch Black Friday deals
Best Apple Watch Black Friday deals
The beauty of the Apple Watch is that because the design hasn't changed all that much in the last couple of years, you can buy an older model, and no one will know. Don't go too old, as you'll want it to support watchOS for the next few years to make sure you get the most out of your new Apple Watch, but there's no harm in the Series 8 and Watch Ultra if you can find them for a good price. The models below are the ones I'd currently recommend based on their price and my experience.
Apple Watch Ultra 2
$739 $799 Save $60
The Apple Watch Ultra 2 is the latest and greatest Apple Watch model so it's a surprise to see it discounted. It delivers everything the Series 9 does, with a few added extras and a more rugged build. It's a fantastic smartwatch and at $60 off, it's a great price too.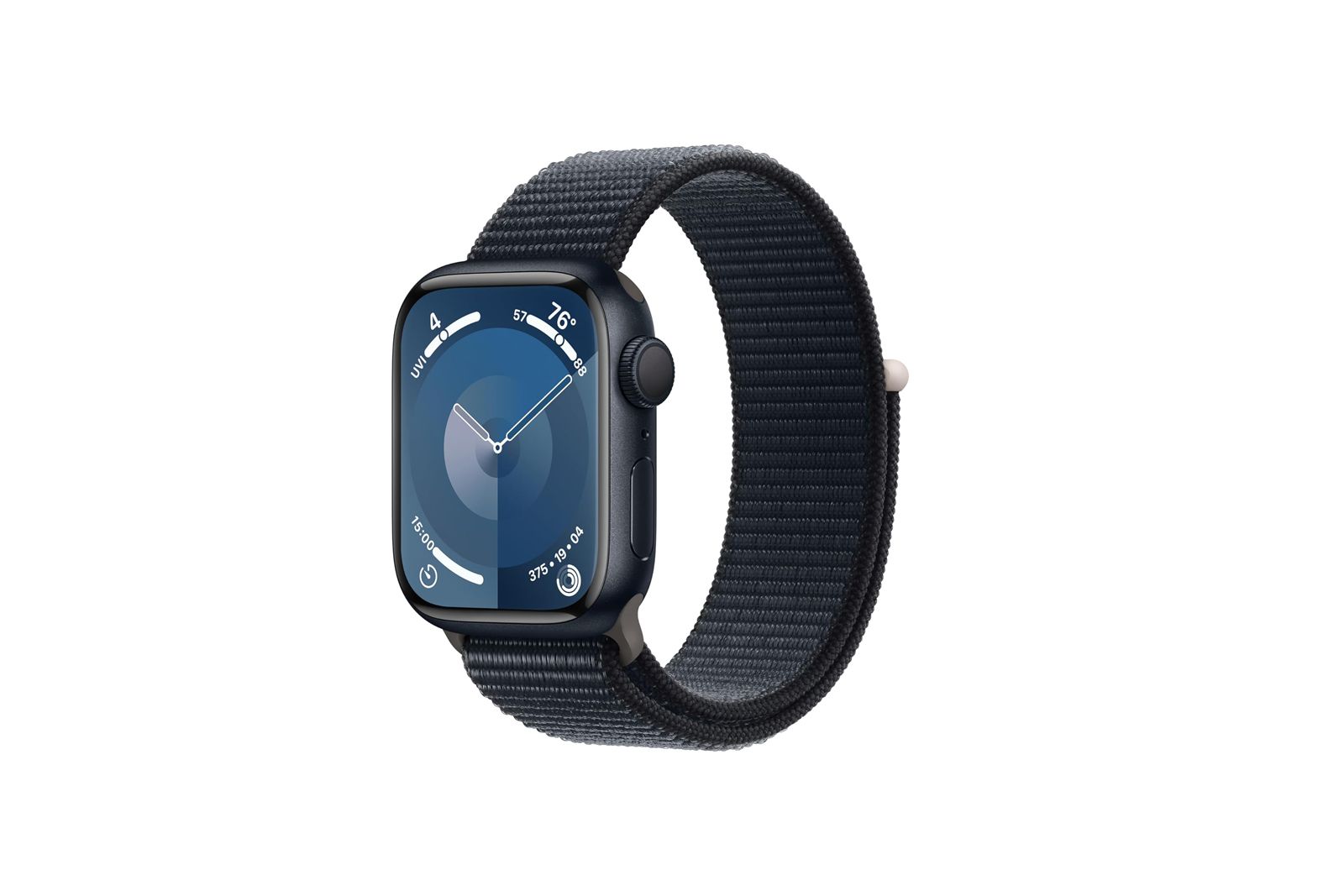 Apple
Apple Watch Series 9
$379 $429 Save $50
The Apple Watch Series 9 has only been out for a couple of months, and it's one of the best smartwatches out there, with a couple of extra features over the Watch Series 8. Discounts on Apple devices are rare, especially on new products, so snap up this $50 off before it's too late.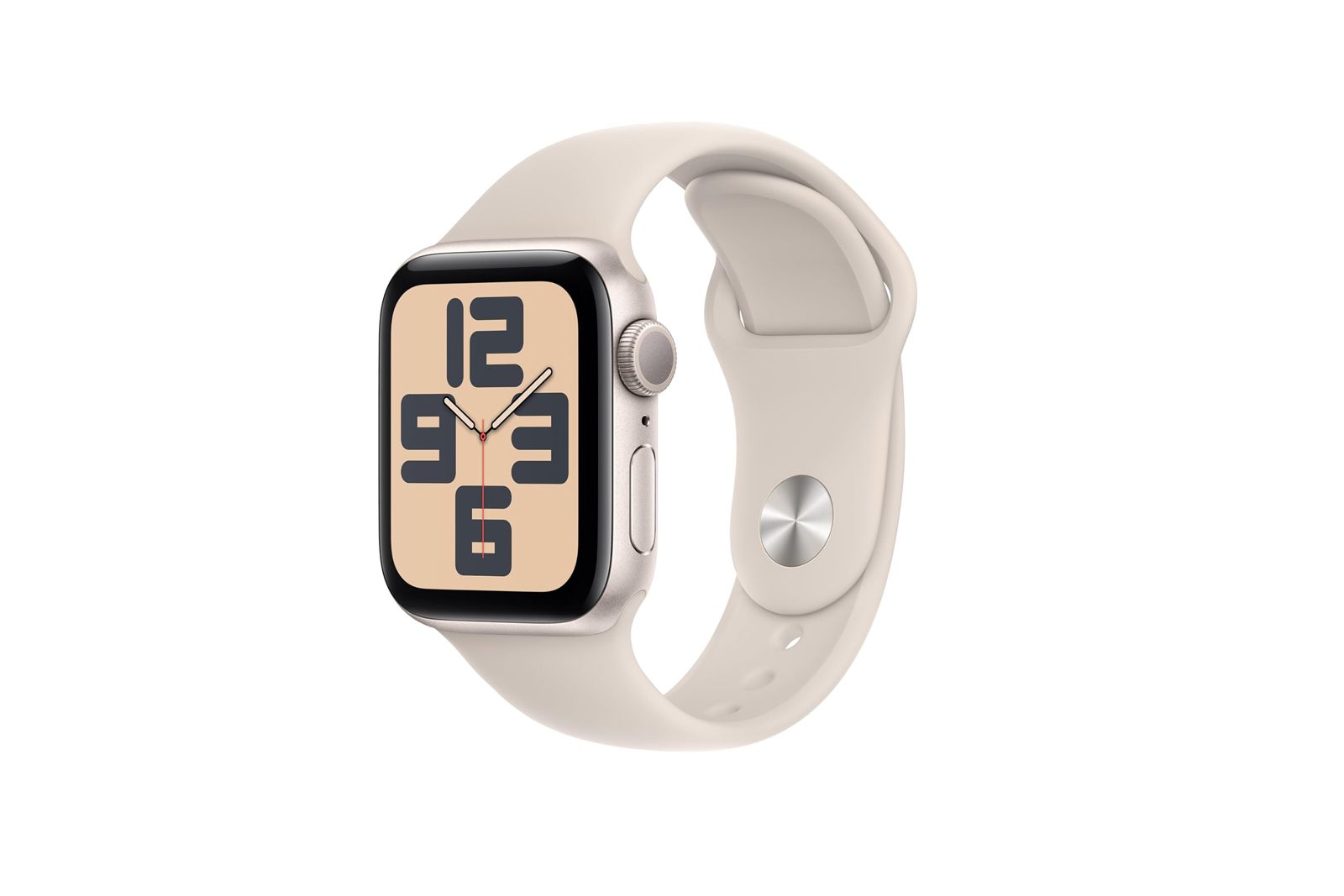 Apple
Apple Watch SE (2022)
$270 $329 Save $59
The Apple Watch SE (2nd Generation) is the current entry point into the Apple Watch, offering many of the basic features but missing out on a couple of the more advanced ones, like ECG, Always-On Display and Double Tap. It's a perfect smartwatch for those that don't need all the bells and whistles, though. This deal is for the GPS & Cellular model, which is $50 off.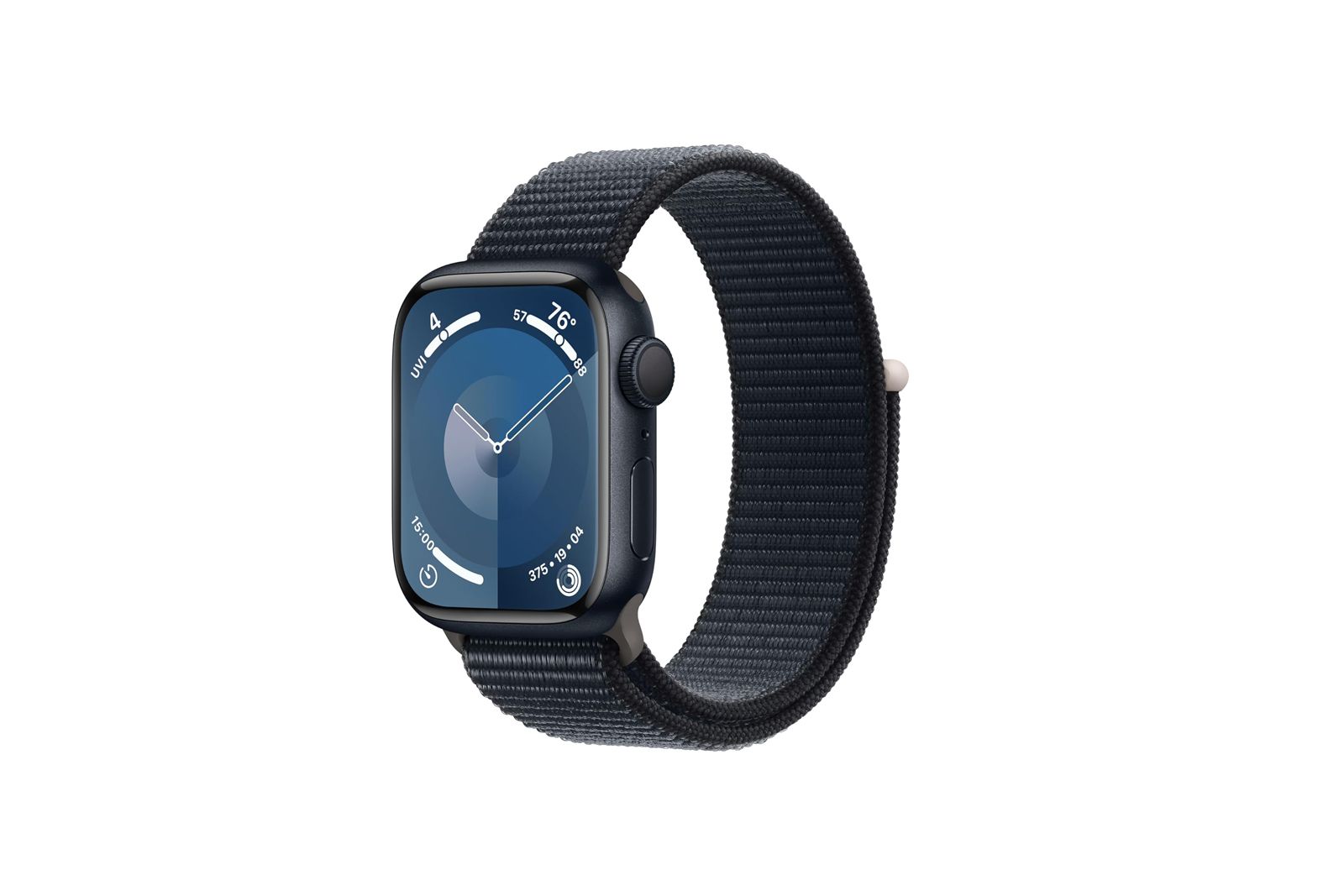 Apple
Apple Watch Series 9
$449 $499 Save $50
The Apple Watch Series 9 comes in a choice of GPS only and GPS & Cellular, the latter of which enables you to use your smartwatch without your iPhone if you have a plan for it. There's a decent deal on the GPS & Cellular model of the Series 9, too, with $50 off.
Best Black Friday Apple Watch accessory deals
Since the launch of the Apple Watch, all straps have remained compatible with all models. The case sizes have changed over the years, but 38mm straps are still compatible with 41mm Apple Watch models, and the same applies for 40mm straps and the 45mm and 49mm models. There are also a range of great chargers and charging stands worth checking out.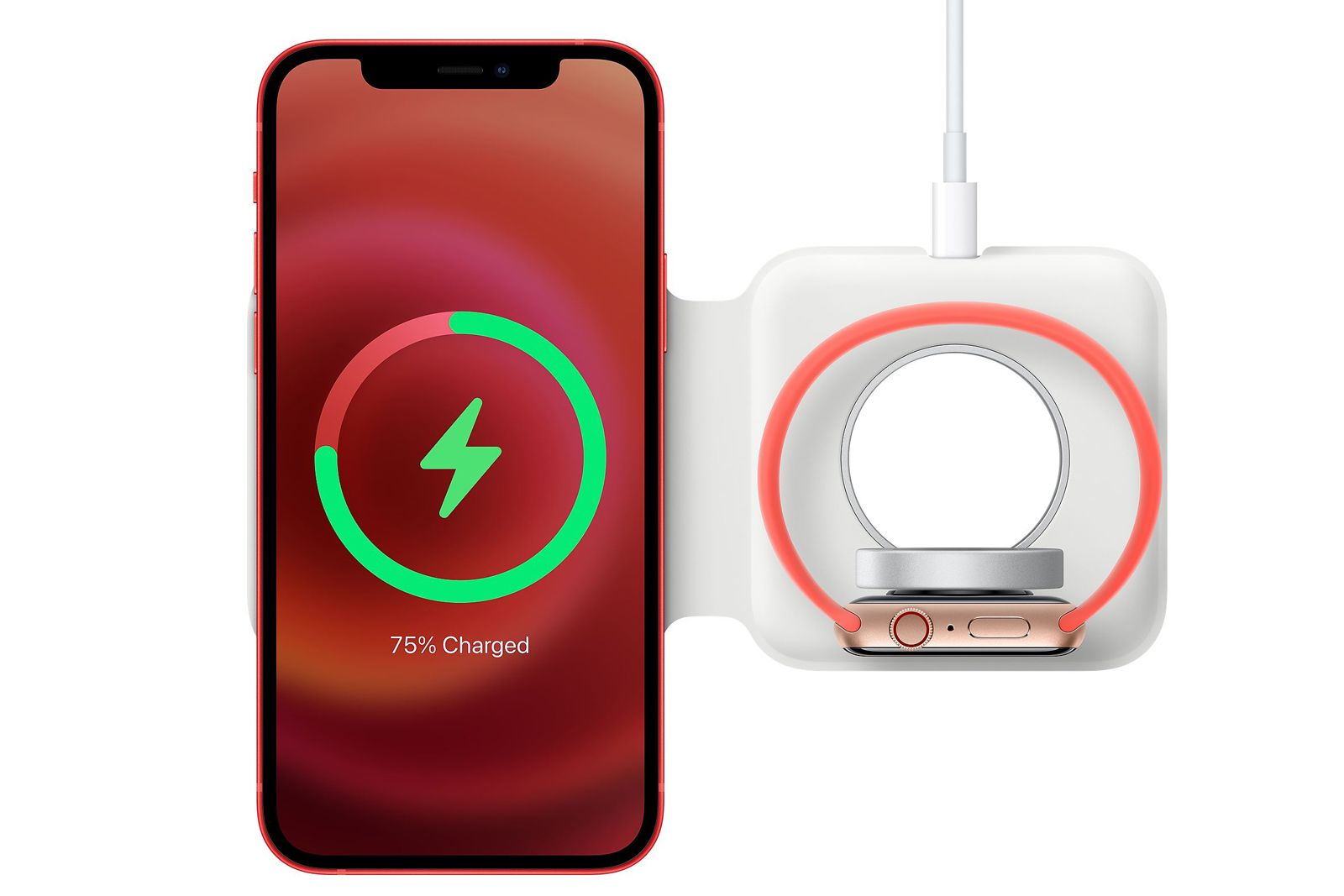 Apple
Apple MagSafe Duo Charger
$98 $129 Save $31
The Apple MagSafe Duo allows you to charge your iPhone and Apple Watch or AirPods at the same time. It folds together so it's super easy and portable, and it looks good, too, for a wireless charger. This is the lowest price we've seen it recently, with over $30 off.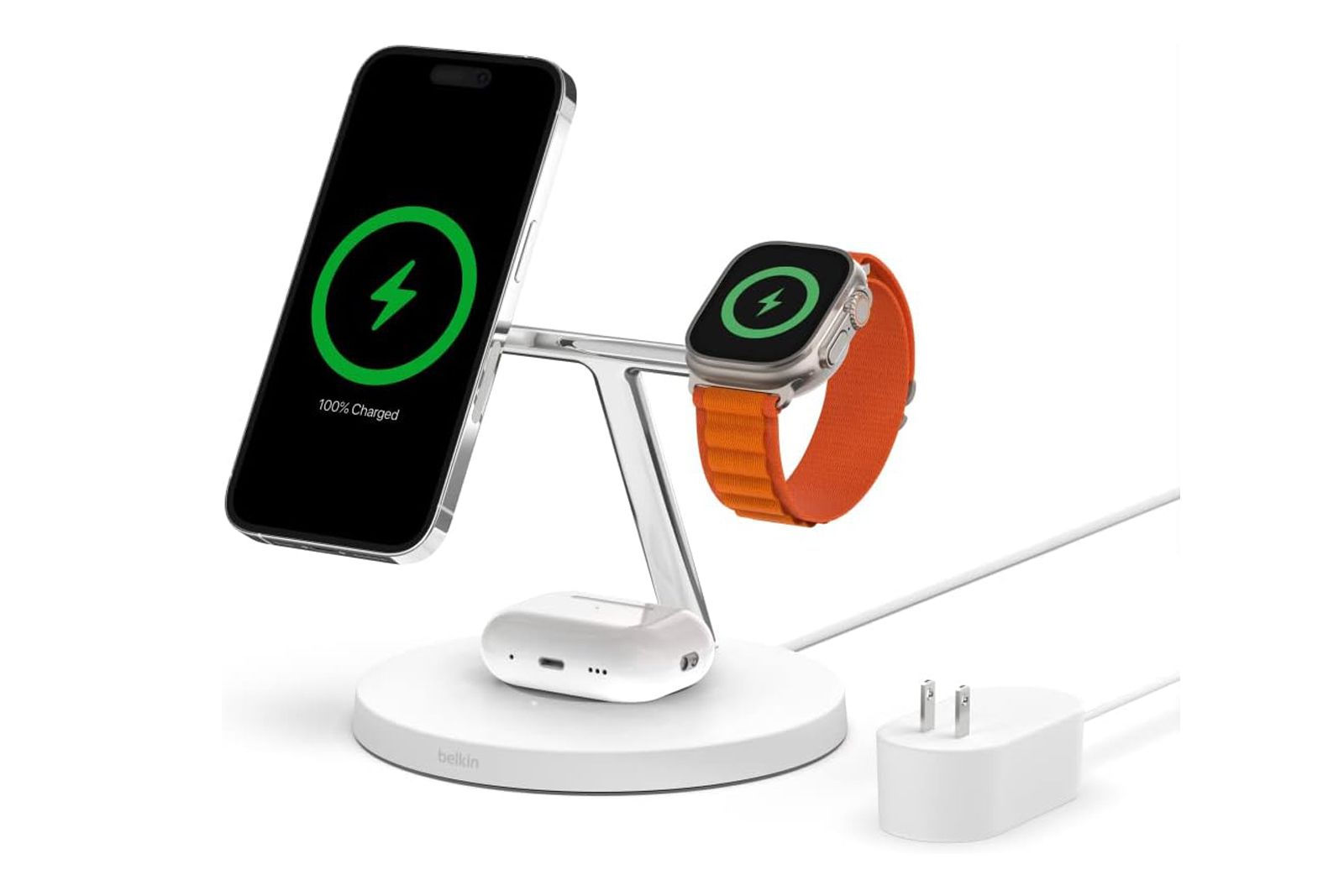 Belkin/ Pocket-lint
Belkin MagSafe 3-in-1 Charging Stand (2nd Gen)
$120 $150 Save $30
The Belkin MagSafe 3-in-1 Wireless Charging Stand is one of the best charging stands out there, offering charging for your iPhone, Apple Watch and AirPods if you have them. It's currently dropped to its lowest price, too, with $30 off.
What is the newest Apple Watch?
The newest Apple Watch models are the Apple Watch Series 9 and the Apple Watch Ultra 2. These both launched in September 2023, replacing the Apple Watch Series 8 and the Apple Watch Ultra that arrived in 2022. It's worth noting that the Watch SE (2022) remains the latest SE model and is also the entry point into the Apple Watch portfolio.
Should I buy an older Apple Watch on Black Friday?
There is no harm in buying an older Apple Watch on Black Friday – but do make sure you are getting a decent price. It is more common for last year's models to be discounted rather than the latest models, and we would have no issue recommending a Series 8 or a Watch Ultra, so it's worth looking out for a good deal on those models. They offer identical designs to the Watch Series 9 and Watch Ultra 2, though the newest models come with Double Tap, which is quite a nifty little feature in use. We wouldn't recommend buying older than a Watch Series 7 as that should mean you get a few years of watchOS support and the new features that arrive with that before your smartwatch isn't compatible or the hardware isn't powerful enough to support future features.
Why you can trust Pocket-lint to find the best Black Friday Apple Watch deals
Myself and the team at Pocket-lint have been reviewing Apple Watches for a number of years, and as I mentioned, I have worn one since 2015. When I look for Apple Watch deals, I'm not just looking at the amount of money off; I'm also considering whether it's a new discount or one that we've seen before, as well as whether I would actually recommend buying the specific Apple Watch model in question. You might notice, for example, that there are no Series 6 deals listed, and I have yet to find a decent Series 7 or Series 8 deal that makes them worth buying over the new models, especially since the new models are currently discounted.
Trending Products

.