With the main event now just days away, Amazon has put its own Black Friday sale live, with discounts across loads of devices, especially Amazon's own-brand labels. If you've been waiting to pick up a Fire TV, Echo, Ring, Blink, Kindle or more, this is the perfect time to take the plunge.
Since there are dozens of deals, we've sifted through them all for you, to bring you the very best savings in one place, below. In many cases, the very best bargains are bundles of more than one useful product, too. We've used and reviewed most of these devices, and only recommend products worth having.
Latest Amazon Black Friday deals
Best Echo deals
Whether it's a simple smart speaker or a more sophisticated smart display, there are Echo devices to suit a range of budgets and situations – here are the best deals on them.
Amazon Echo Show 8 (2023) with TP-Link Kasa Smart Color Bulb
$105 $173 Save $68
Not only is there a discount on the latest and greatest Echo Show 8, but there's a free smart bulb included, making the bundle to go for.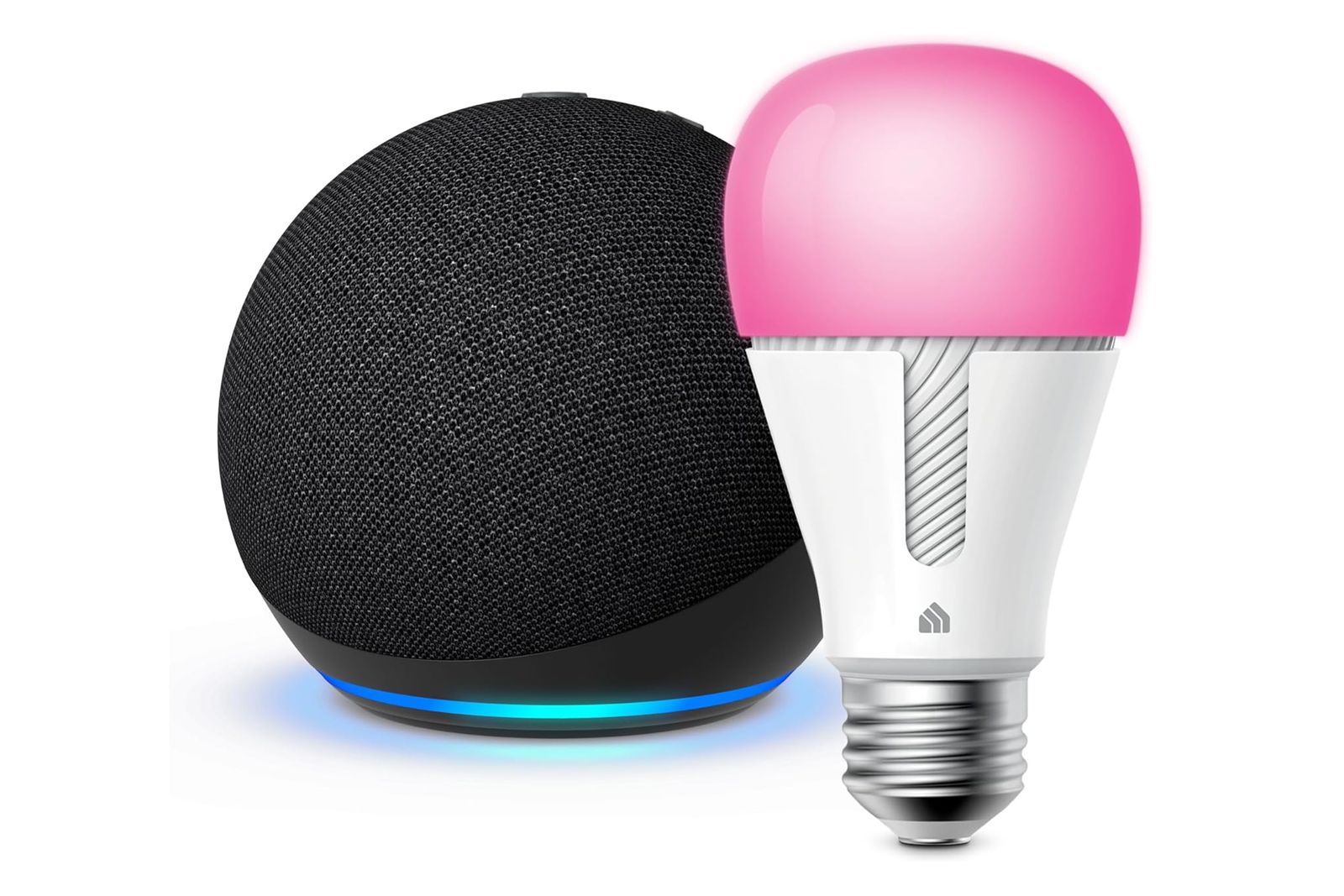 Amazon
Amazon Echo Dot (2022) with TP-Link Kasa Smart Color Bulb
$23 $73 Save $50
The reduced Echo Dot is a great deal, but with a bundled smart bulb, it's unmissable. This is one of Amazon's most popular devices and this bundle just makes it better.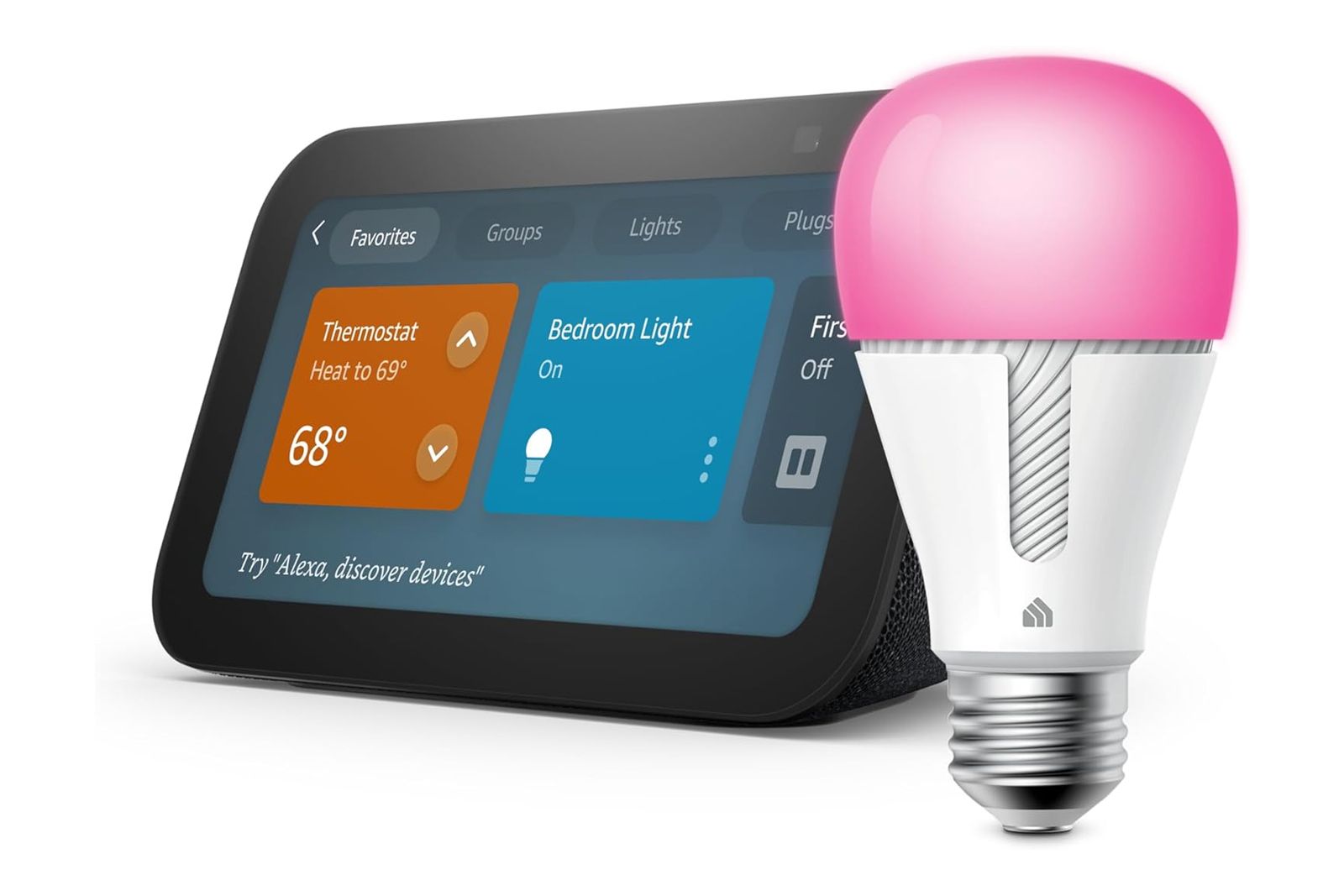 Amazon
Amazon Echo Show 5 (2023) with TP-Link Kasa Smart Color Bulb
$40 $113 Save $73
Amazon's most compact Echo Show is great for the bedside and with this free smart bulb bundle, a great starter kit for your smart home.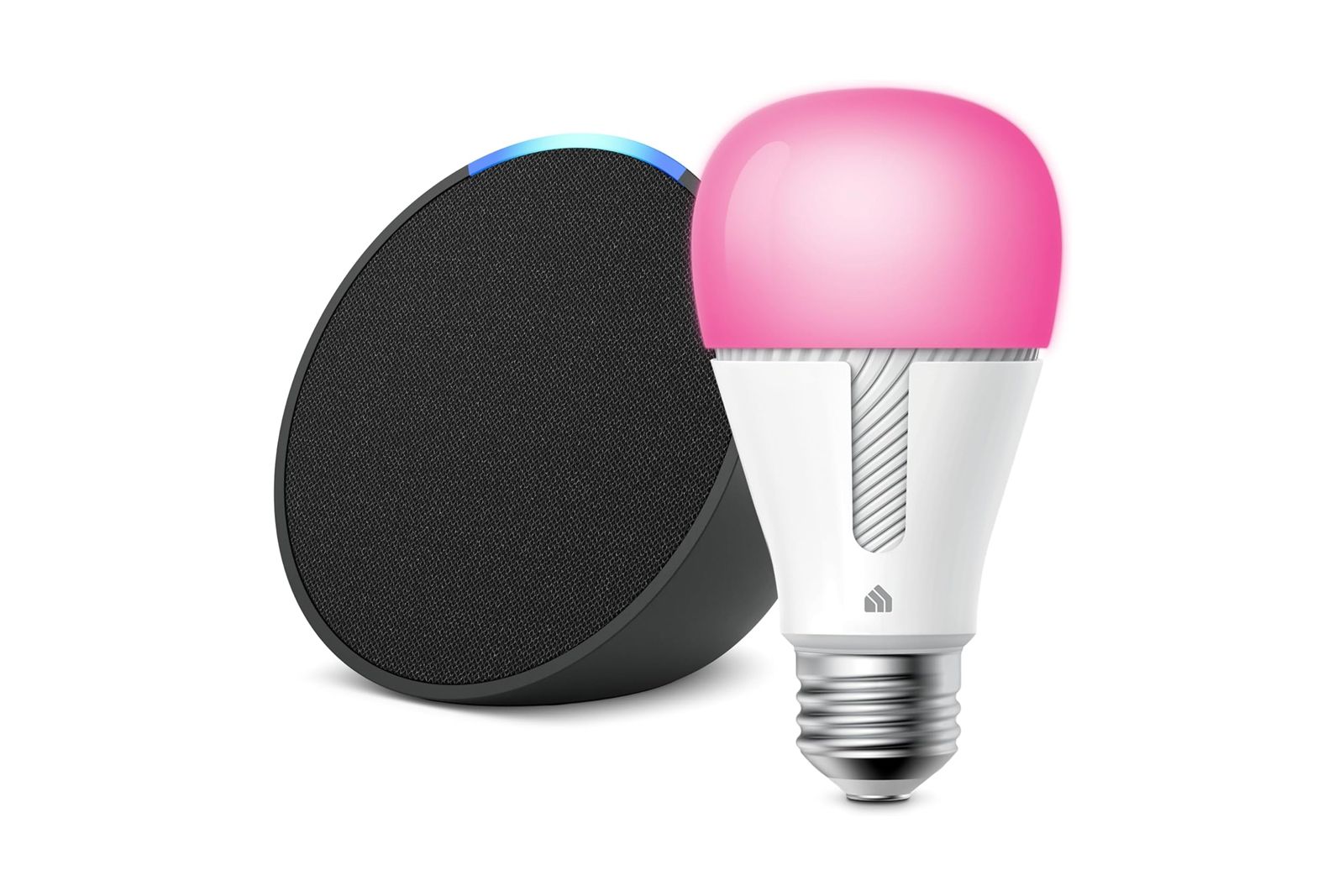 Amazon
Amazon Echo Pop with TP-Link Kasa Smart Color Bulb
$18 $63 Save $45
Why buy a discounted Echo Pop when you could buy a discounted Echo Pop with a free smart bulb? This bundle makes perfect sense and will help you build your smart home.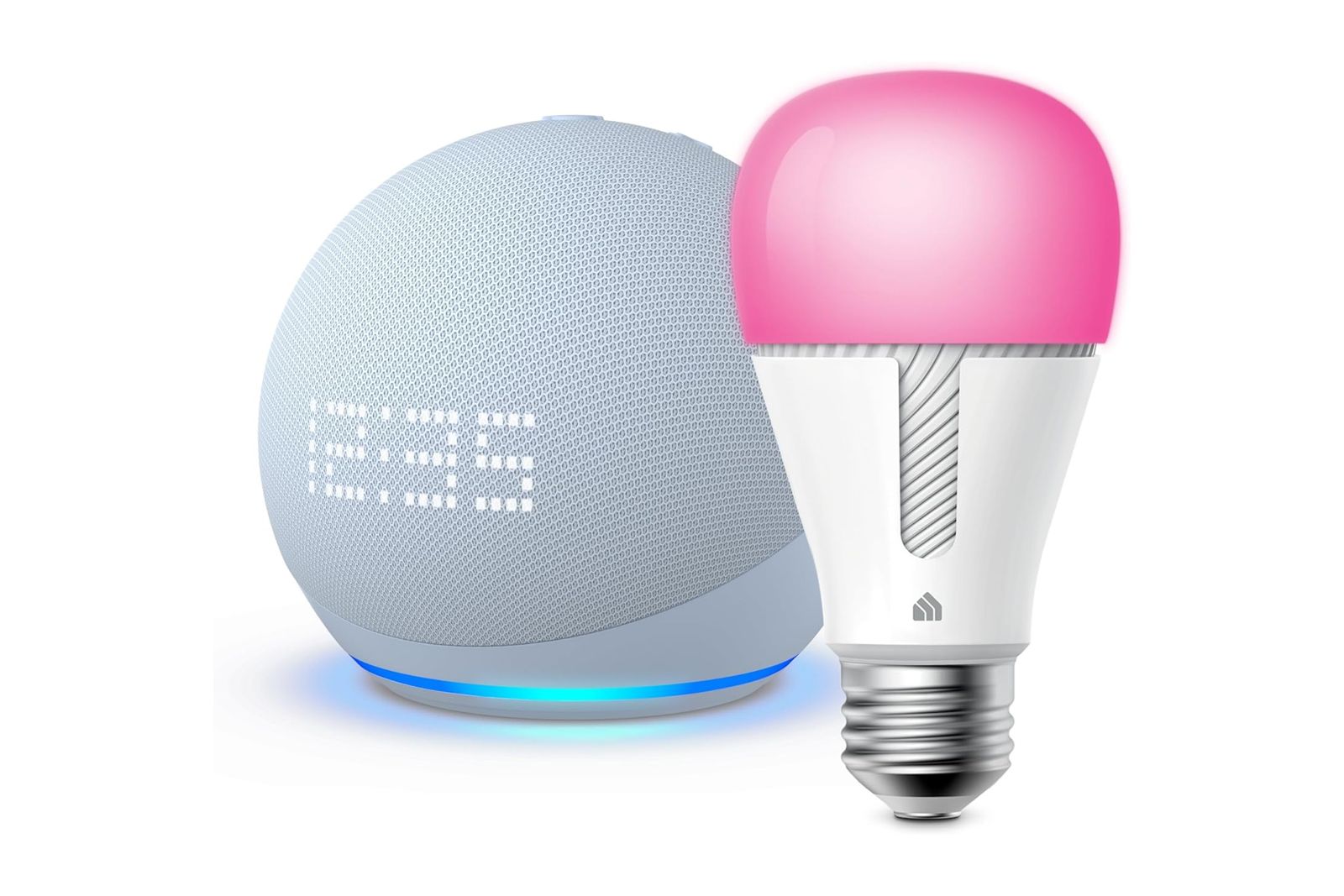 Amazon
Amazon Echo Dot with Clock (5th Gen) with TP-Link Kasa Smart Color Bulb
$35 $83 Save $48
This Echo Dot with Clock comes bundled with a free color smart bulb. Not only that, but there's a huge discount too – it's an absolute steal.
Best Fire tablet deals
Amazon's Fire tablets have rocketed to become wildly popular thanks to their incredible value, they are amongst the cheapest tablets around and also great for kids.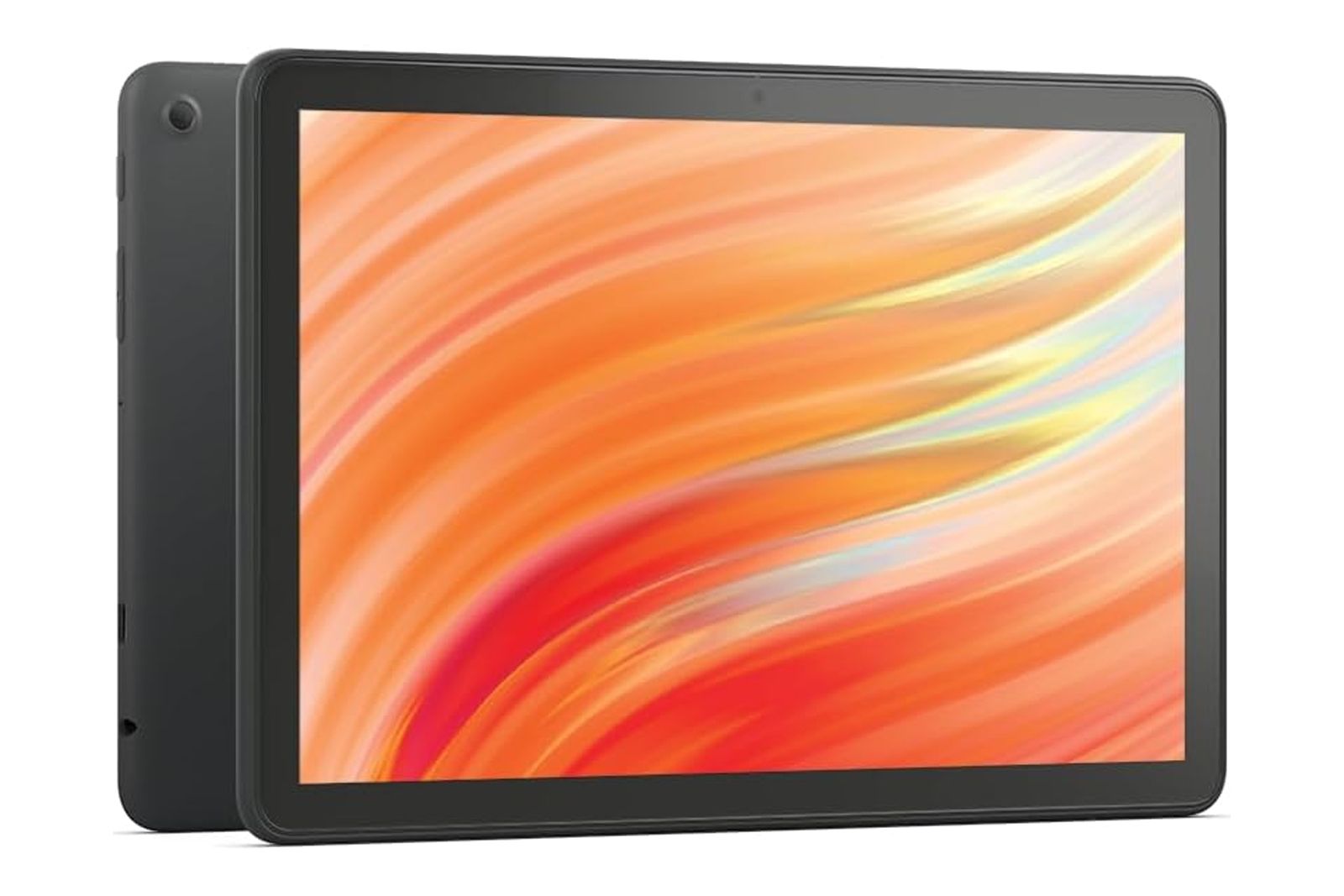 Amazon
Amazon Fire HD 10 (2023)
$80 $140 Save $60
The latest Fire HD 10 has a big $60 discount, bringing the price down to $80 – an absolute steal for a 10-inch tablet. It's great for streaming movies.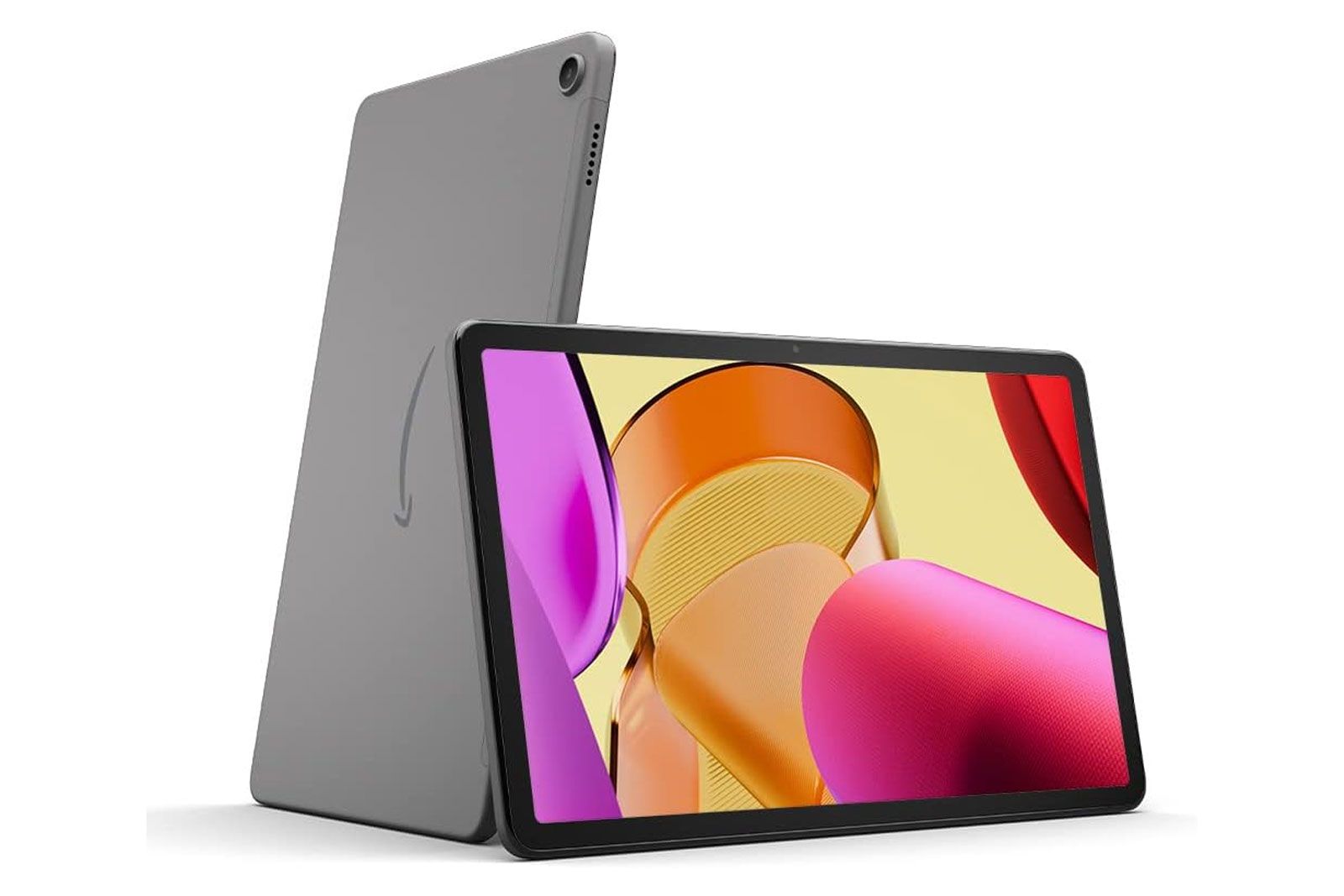 Amazon Fire Max 11 Tablet
Amazon Fire Max 11
$150 $230 Save $80
The Fire Max 11 is Amazon's most powerful tablet – and the biggest – ideal for work, play and anything else. There's also a 35% discount, so it's only $150.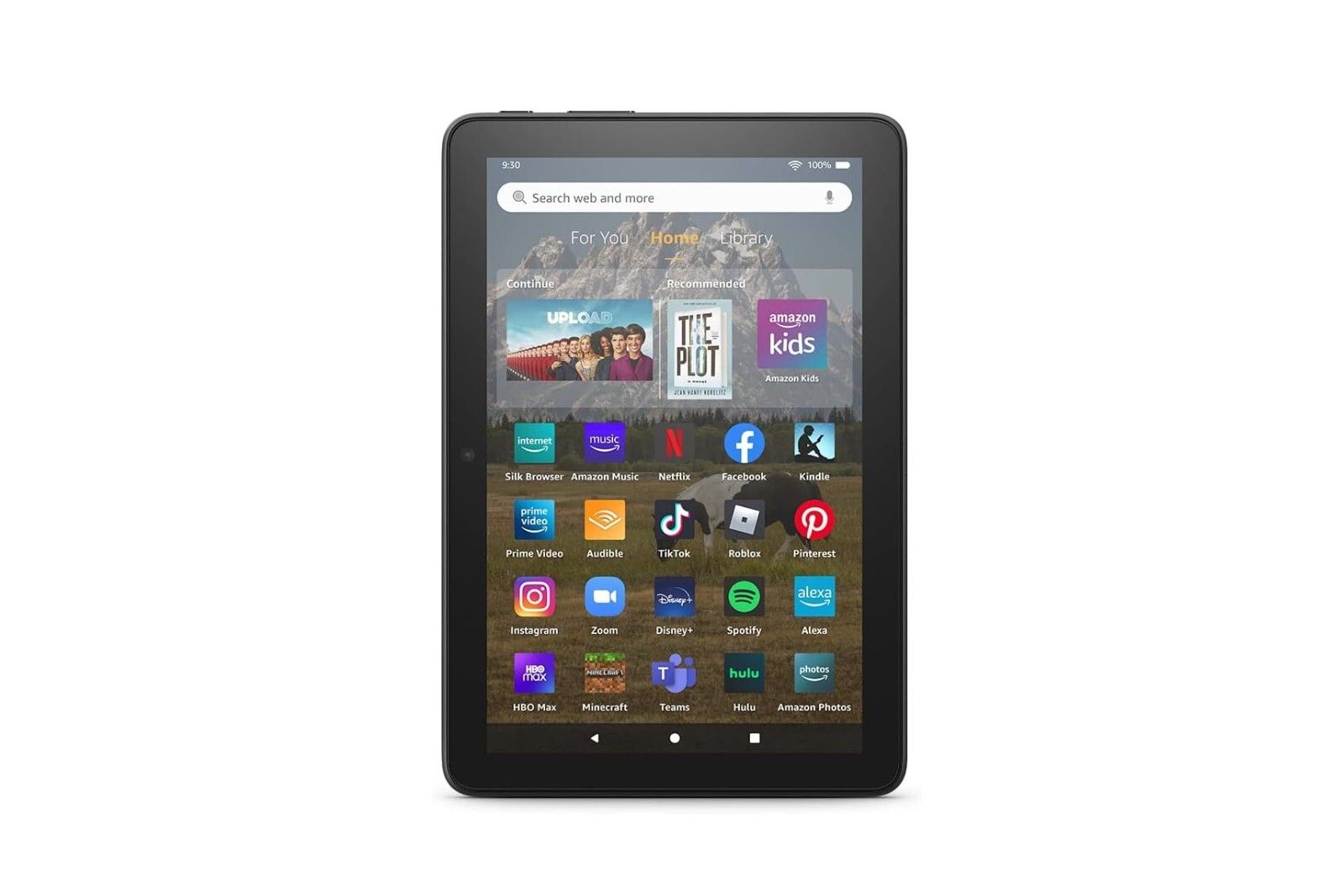 Amazon
Amazon Fire HD 8 (2022)
$60 $100 Save $40
Amazon's Fire HD 8 is a great size for travel and with this 40% discount, it's a huge bargain. Grab one before the prices go back up.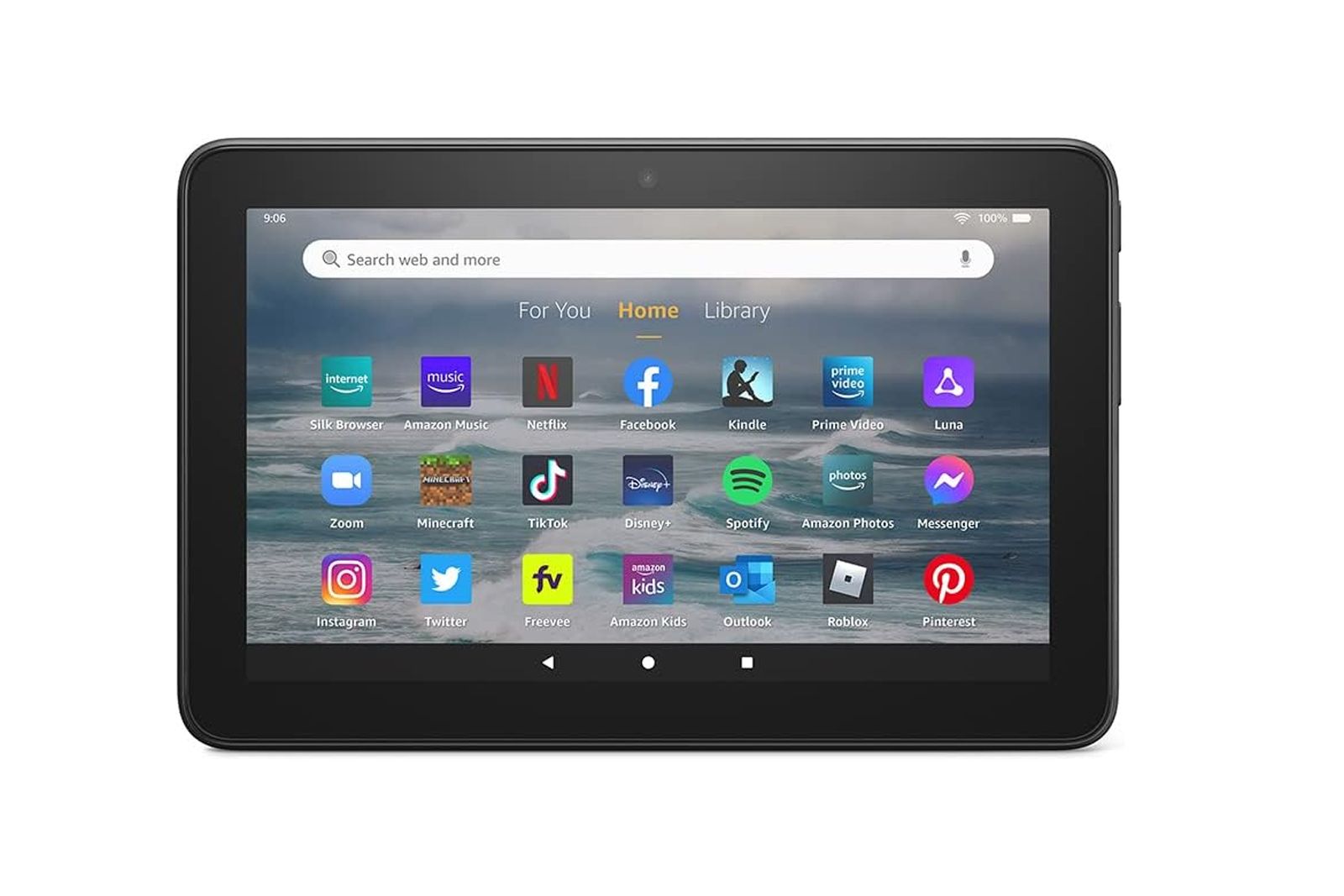 Amazon
Amazon Fire 7 (2022)
$40 $60 Save $20
Amazon's smallest and cheapest tablet is idea for kids with a 33% saving for Black Friday. This will keep you entertained for hours and it's only $40.
Related: Best Kindle: Which Amazon ereader is right for you?
Best Kindle deals
The Kindle deals haven't all started yet on Amazon, so if you're after one of Amazon's readers then you might want to wait a little longer, but there is one device on sale.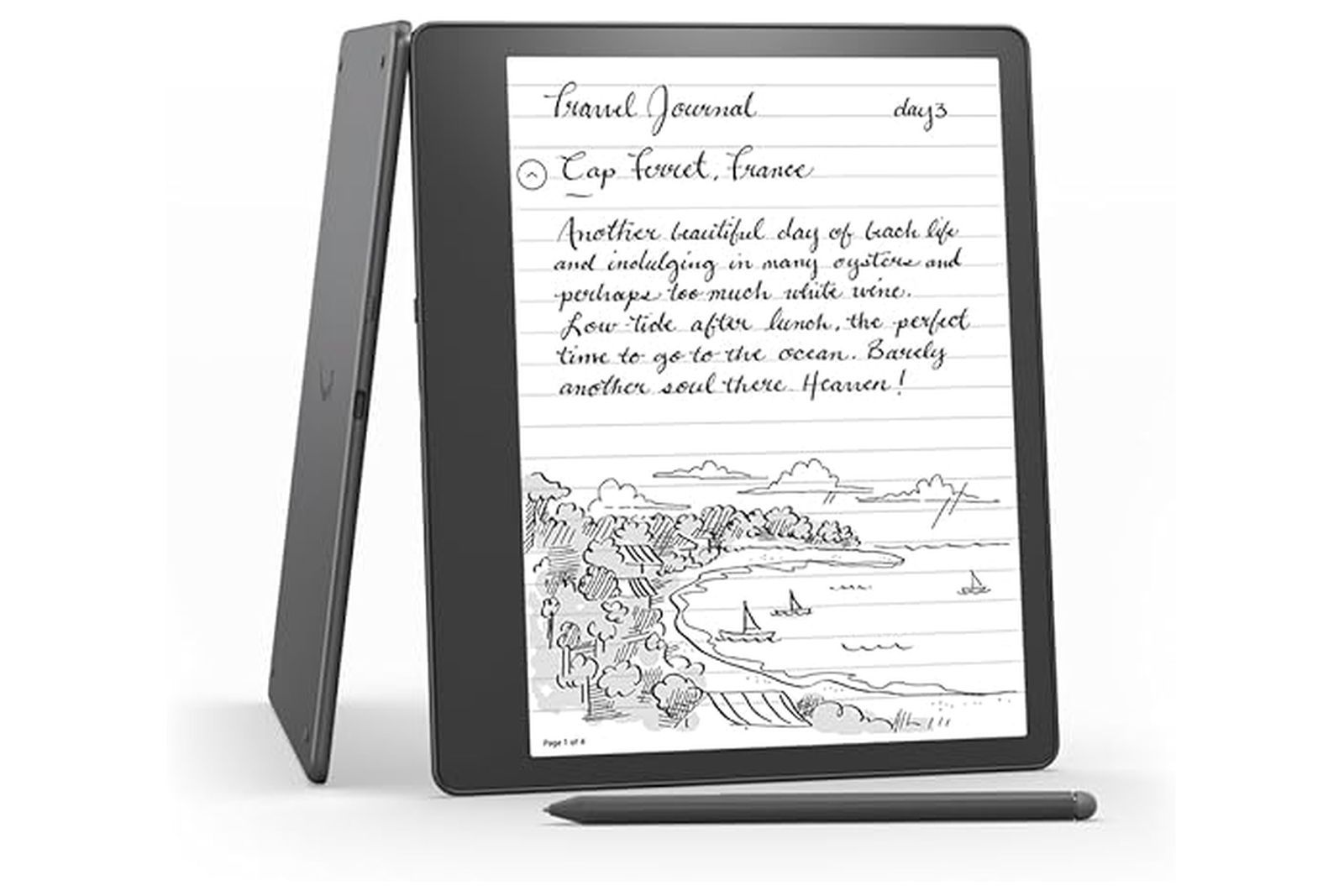 Amazon / Pocket-Lint
Amazon Kindle Scribe
$240 $340 Save $100
A larger format for taking notes – with pen support – the Kindle Scribe has a huge 10.2-inch display. It's great for reading, but ideal for annotations and note-taking. There's $100 off the price.
Best Ring deals
If you're looking for some extra home security options, then Amazon's own Ring lineup is a perfect fit – there are discounts across the range, but these are our highlights.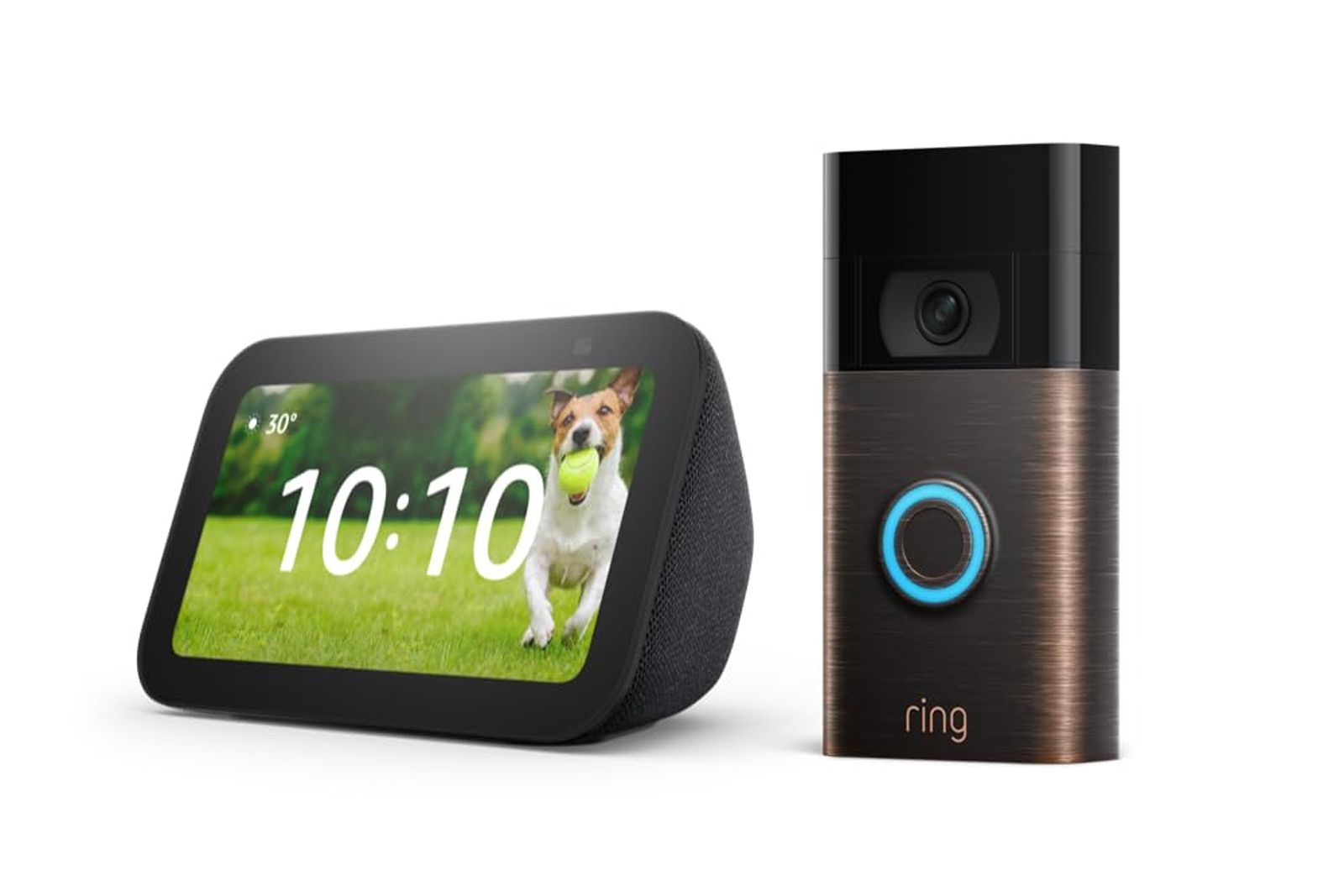 Amazon
Ring Video Doorbell (2nd Gen) + Echo Show 5 (3rd Gen)
$65 $190 Save $125
The Ring Video Doorbell discount is good, but this bundle gets you can Echo Show 5 for just an extra $10 – it's a great deal.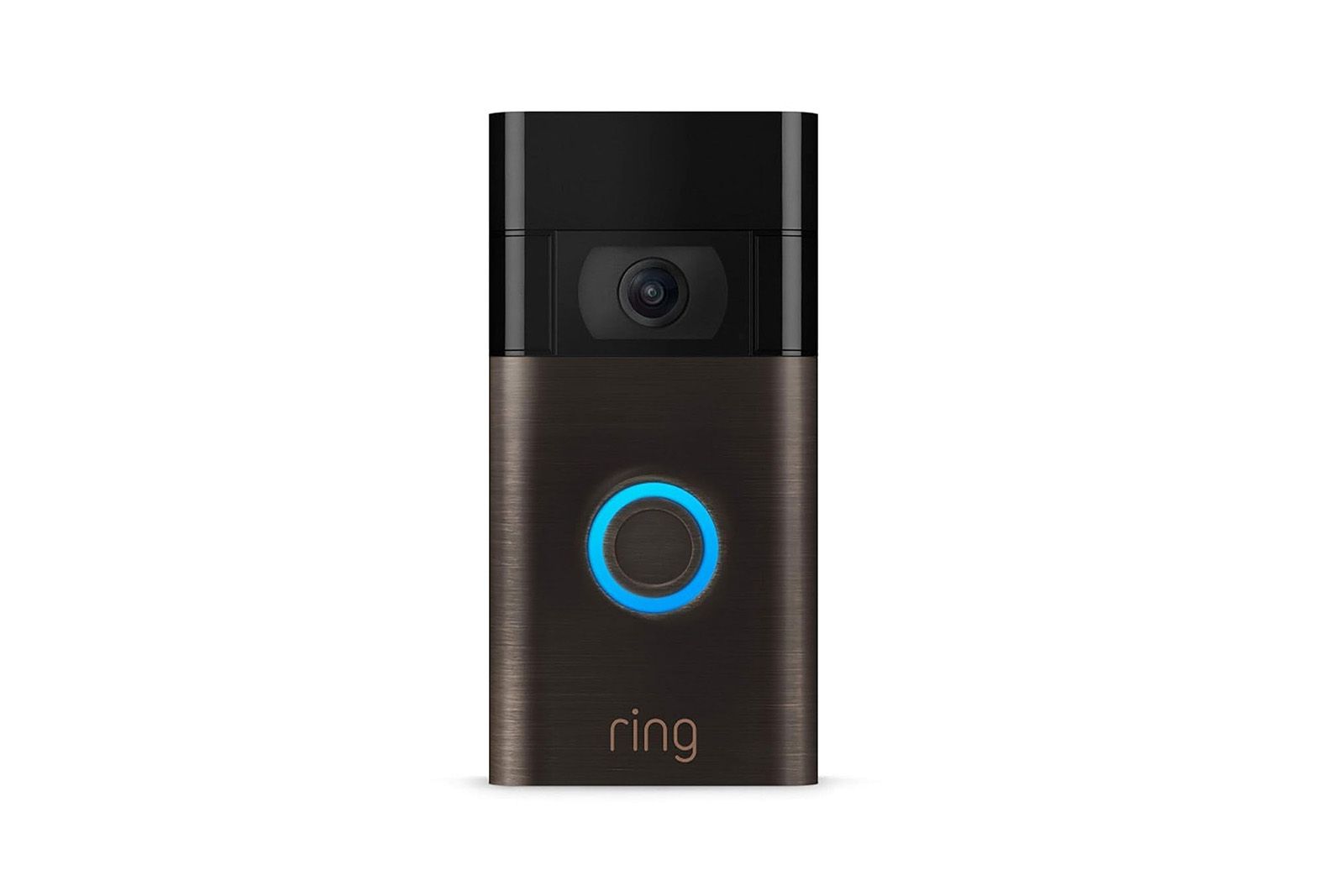 Ring Video Doorbell 4
$55 $100 Save $45
This Ring Video Doorbell could change how you receive packages and guests forever, and it's nearly half-price right now. Plus, it's in the elegant bronze color, which is a little less obvious than other Ring options.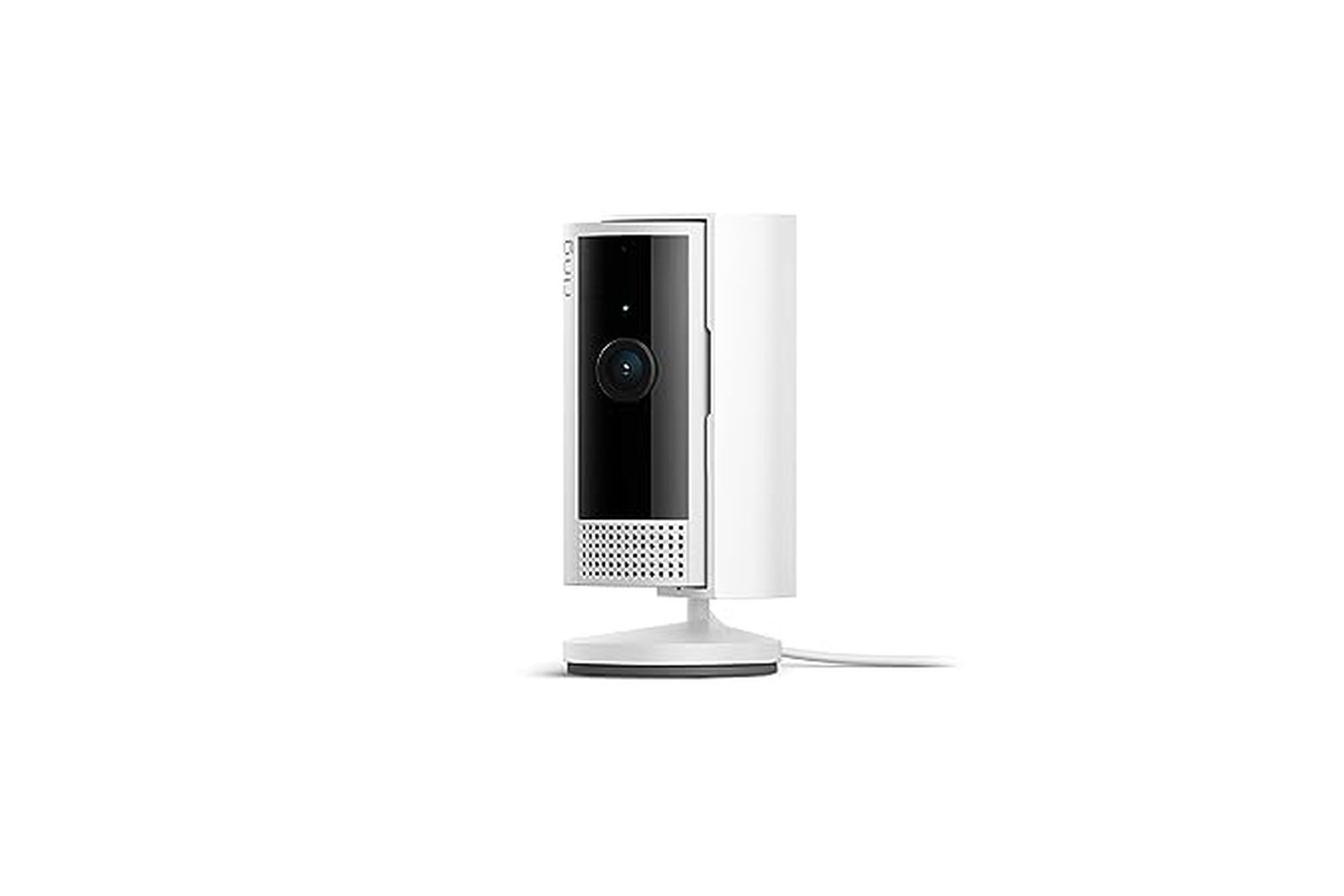 Ring / Pocket-lint
Ring Indoor Cam (2nd Gen)
$30 $60 Save $30
The latest indoor camera from Ring has a massive 50% discount and will give you great monitoring for your home.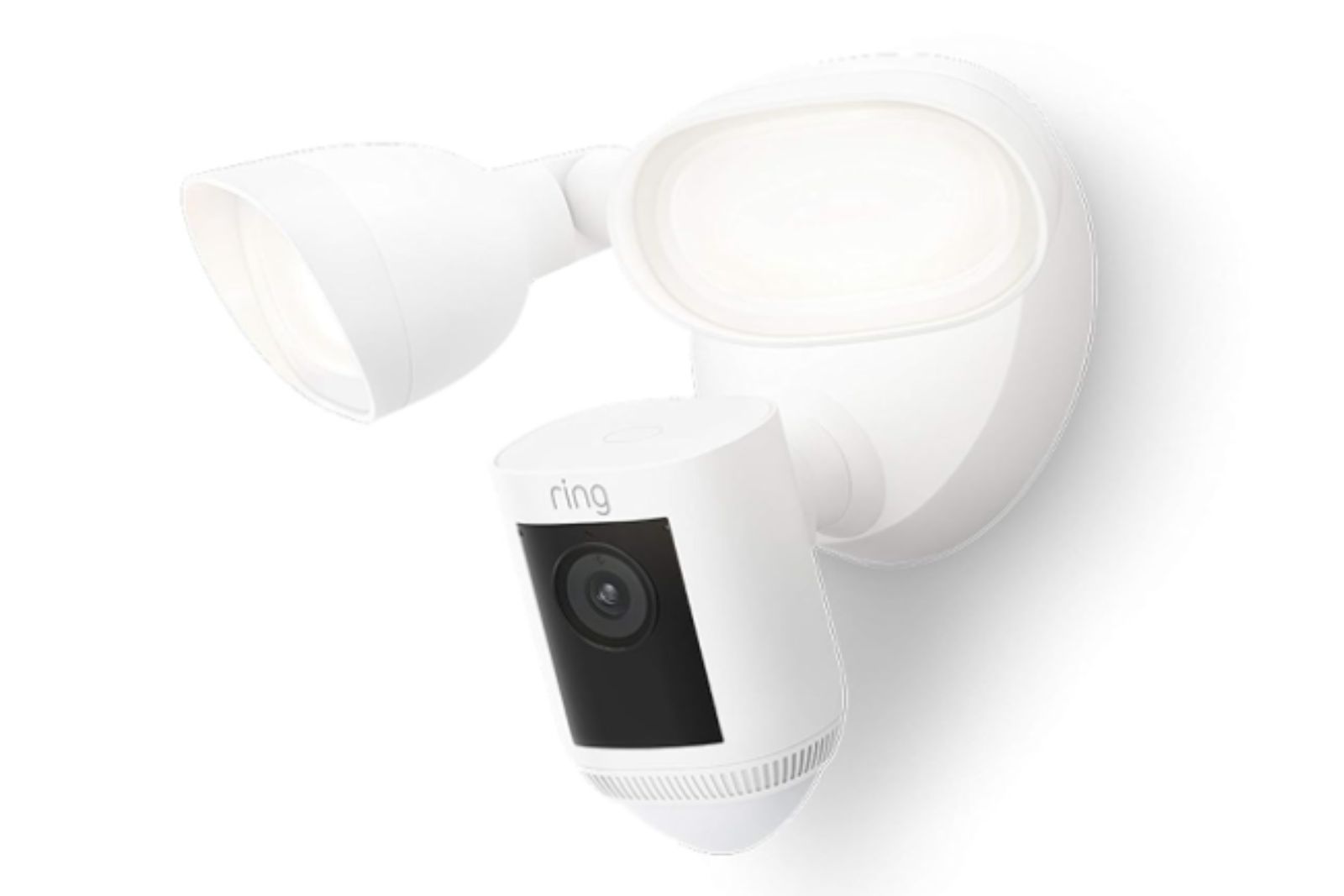 Ring
Ring Floodlight Cam Wired Pro
$200 $250 Save $50
The latest Floodlight Cam offers 3D Motion Detection and will give you a Bird's Eye View for really advanced security. There's a $50 saving for Black Friday.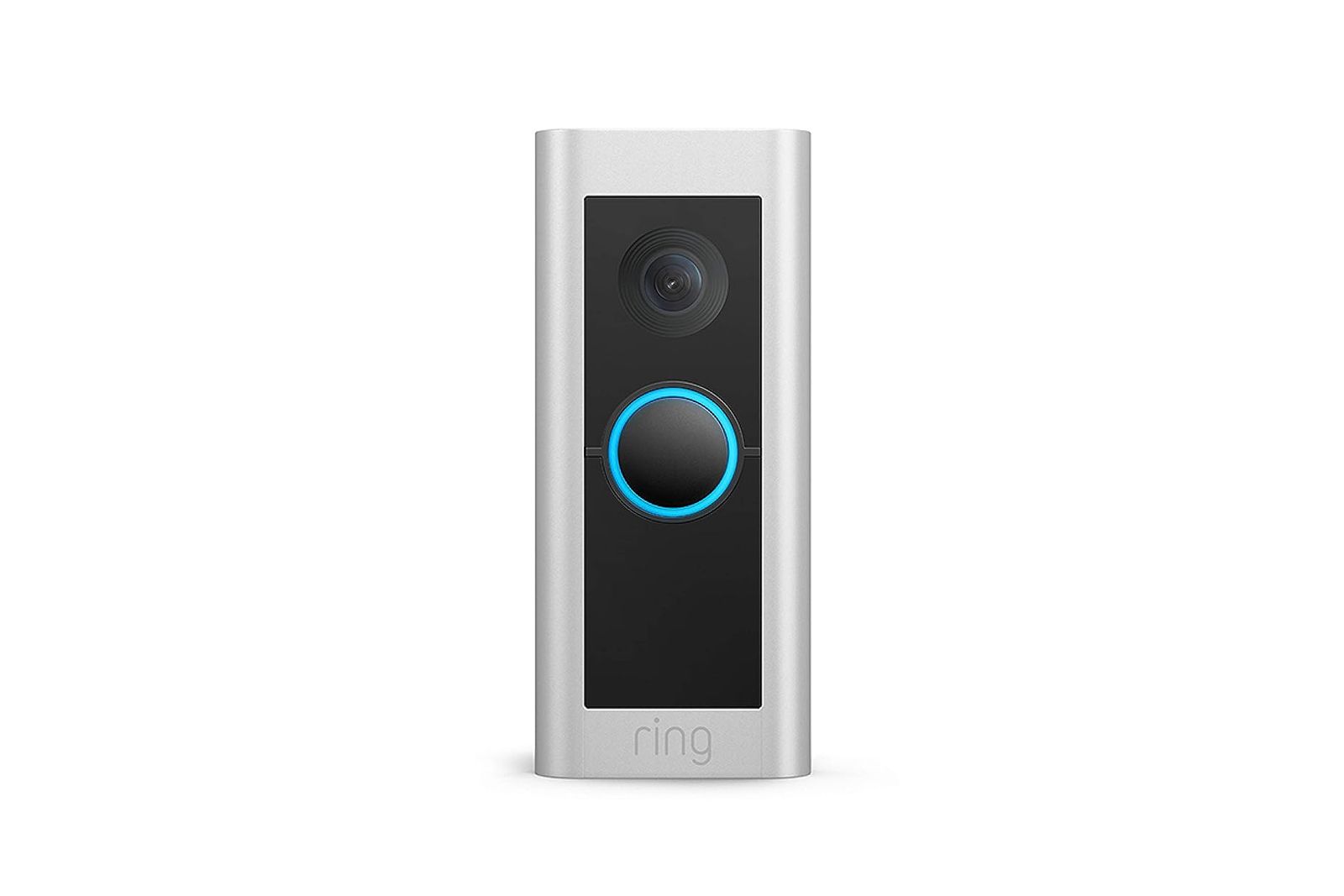 Amazon
Ring Video Doorbell Pro 2
$150 $250 Save $100
The wired Pro 2 version of Ring's Doorbell camera offers advanced features, including 3D motion detection, 1536p video and loads more. There's a big discount too.
Best Fire TV deals
Watching TV or movies is so much easier using the Fire TV interface, and these great deals will help you get that experience for less money. Here we're coving both Fire TV Sticks and Fire TV television models.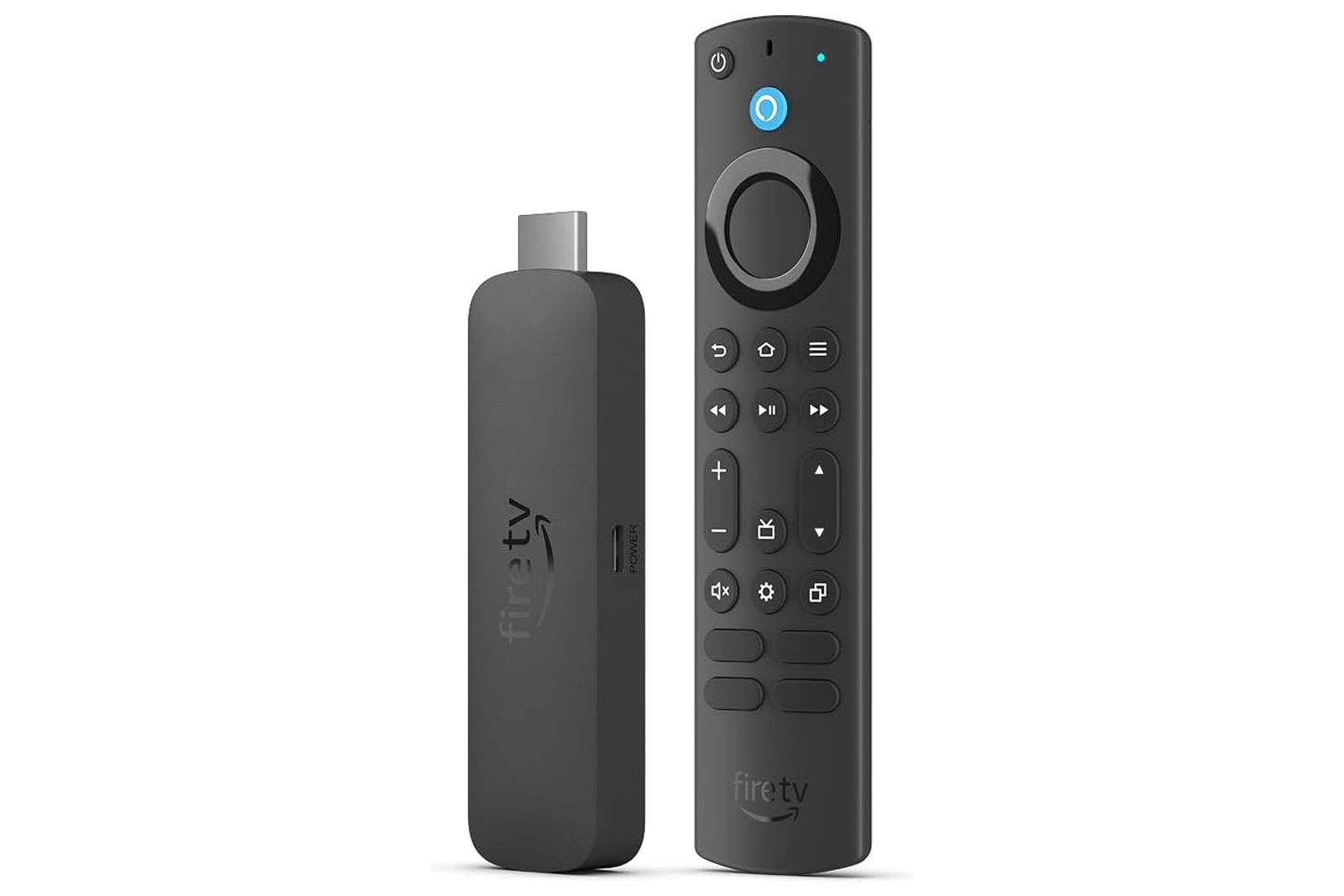 Amazon
Amazon Fire TV Stick 4K Max (2nd Gen)
$40 $60 Save $20
The brand new Fire TV Stick 4K Max is more powerful, with faster Wi-Fi 6E – it's the best Amazon Fire TV Stick there is. This is the biggest discount it's seen, knocking 33% off the price.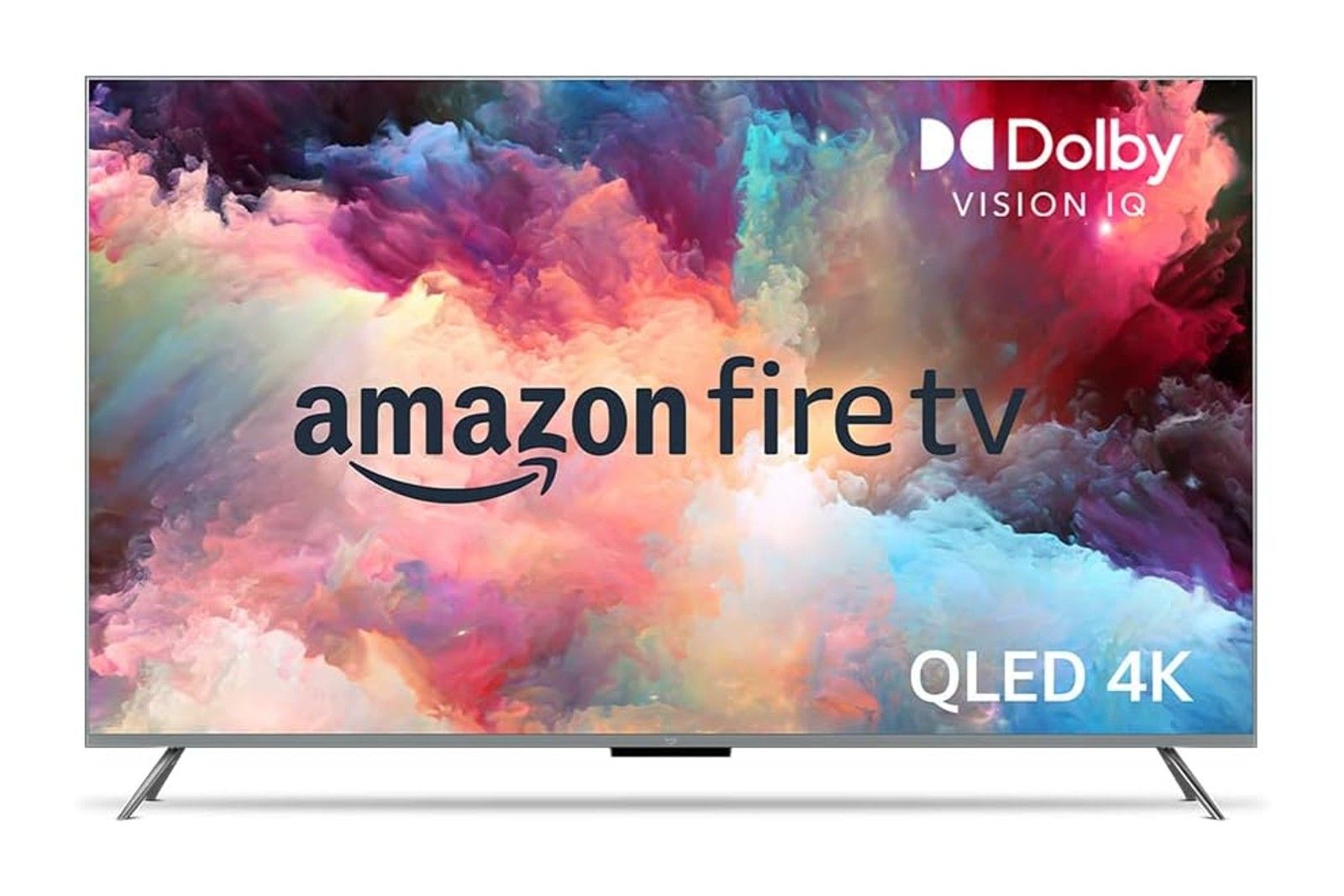 Amazon / Pocket-lint
Amazon Fire TV Omni QLED Series
$440 $600 Save $160
Amazon's top Fire TV model offers a QLED panel for boosted visuals. This 55-inch model has a 27% discount, allowing you to stream all your favorite content for less.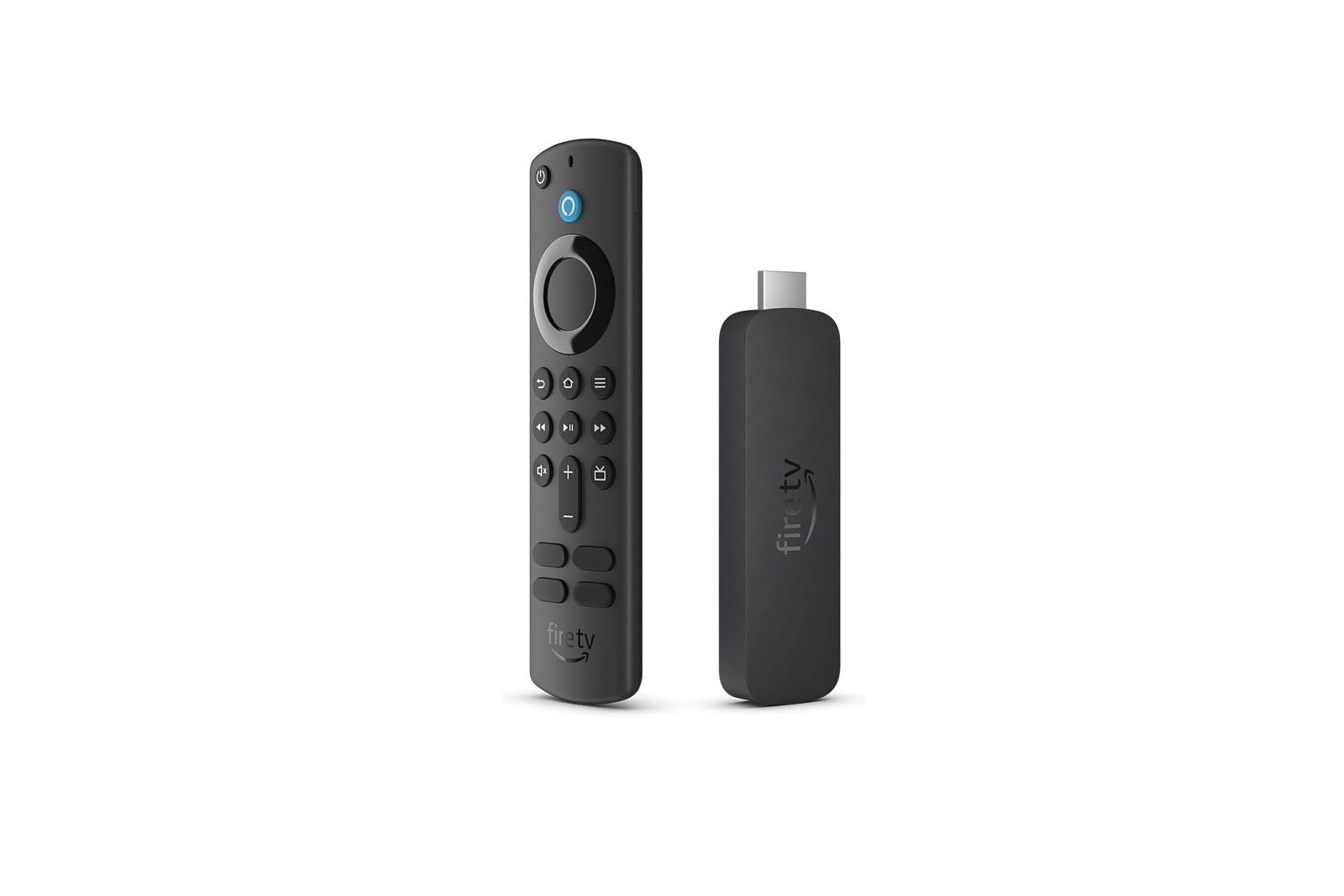 Amazon Fire TV Stick 4K
$25 $50 Save $25
This brilliant streaming stick is the best on the market for most people, with a quick and easy UI and some amazing features, all in 4K.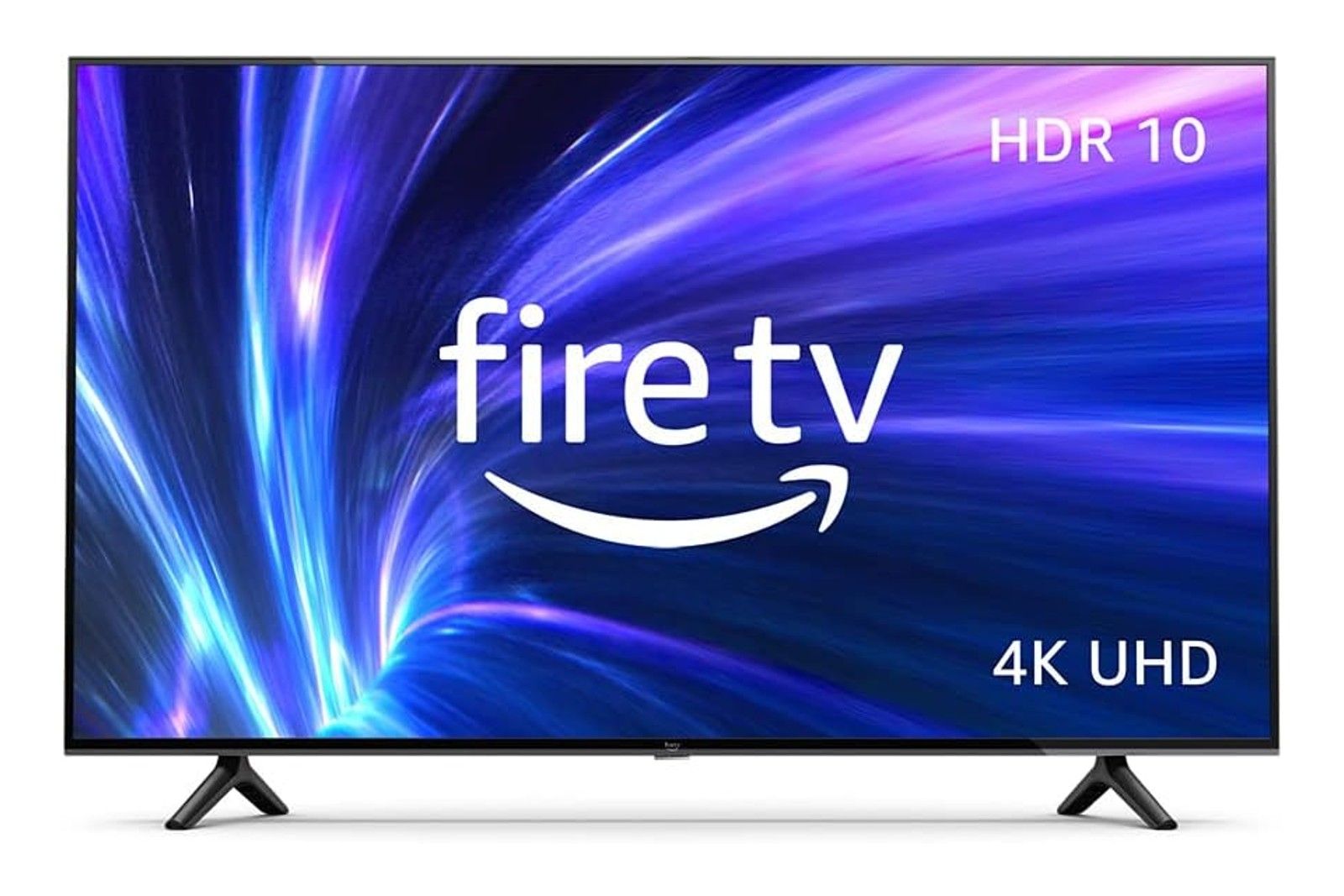 Amazon/Pocket-lint
Amazon Fire TV 55″ 4-Series 4K UHD smart TV
$340 $520 Save $180
If you want your Fire TV experience baked into your TV, this brilliant 55-inch set is a steal at less than $400, making everything work a treat with gorgeous HDR in 4K.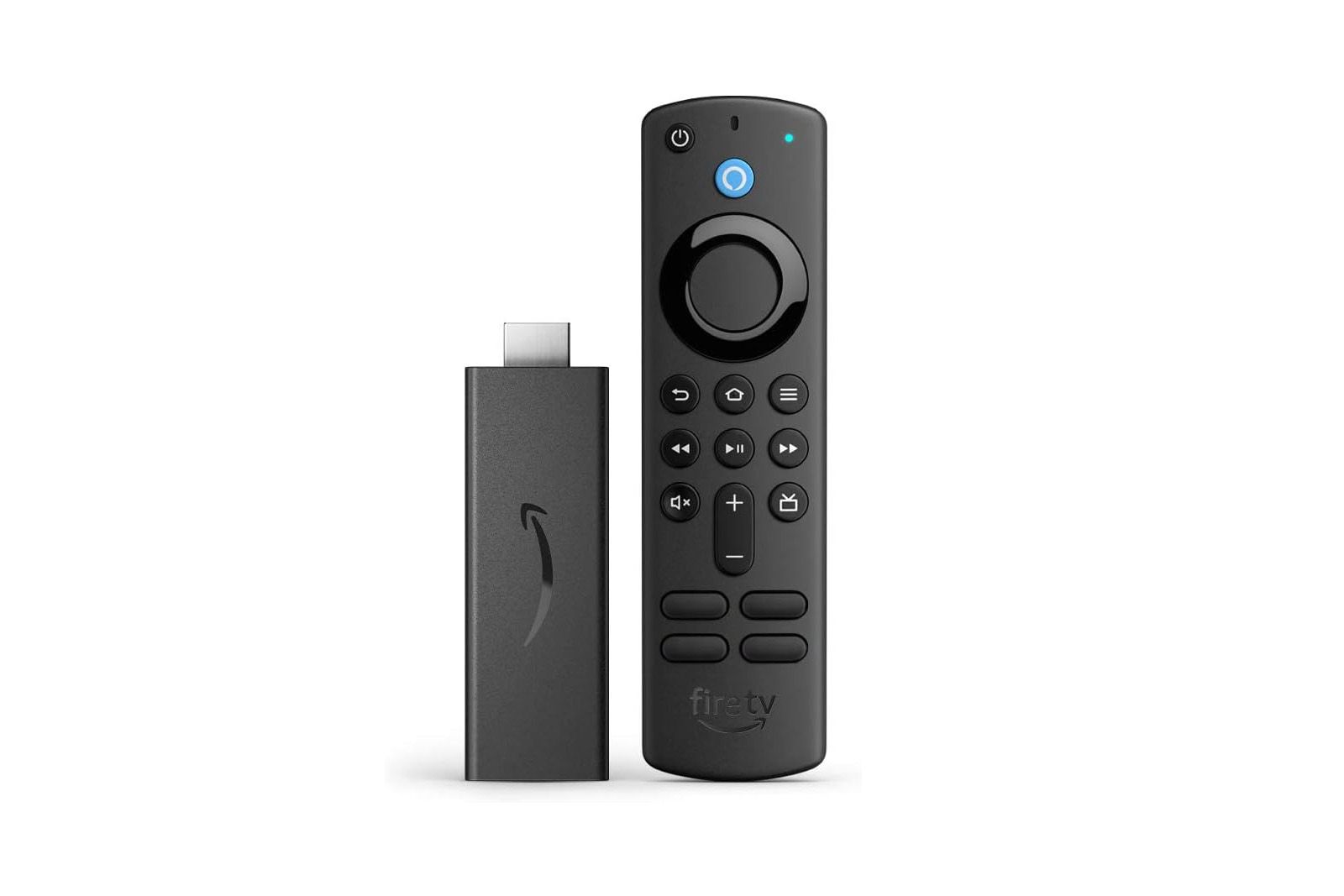 Amazon Fire TV Stick 3rd Gen
$20 $40 Save $20
This is an even more affordable way into the world of Amazon's streaming devices – you get a super easy-to-use device for less than $20, which is almost hard to believe.
Best Blink deals
Home security is now easier than ever before – Amazon's lineup of Blink devices makes it so easy to set up a smart home security system, and these deals make that genuinely affordable.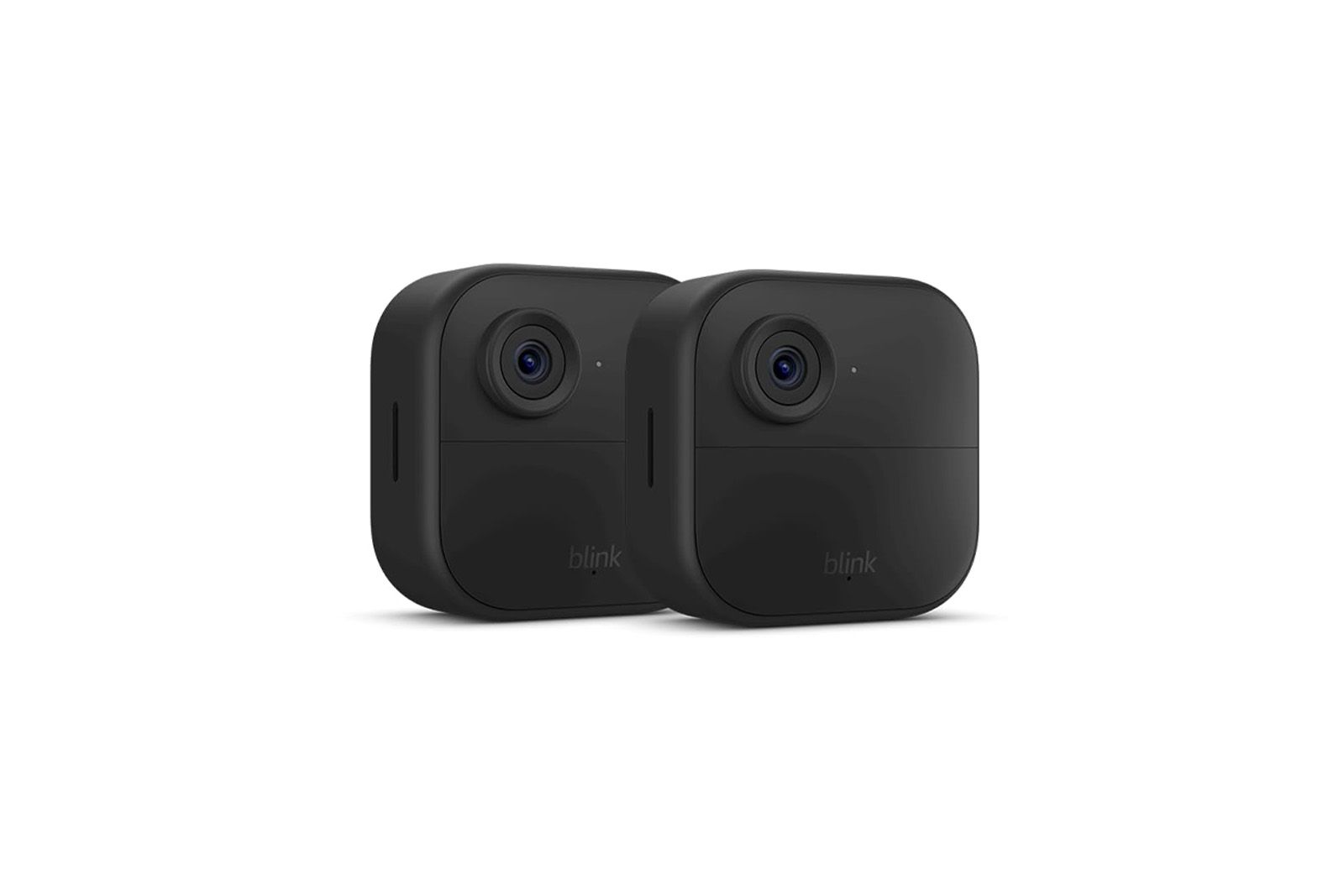 Blink Outdoor 4
$100 $200 Save $100
If you need a home camera system, this is a brilliant new option from Amazon's Blink lineup, a twin-pack that's half-price right now, and comes with a free Blink Mini, too. It has superb video quality and loads of useful settings.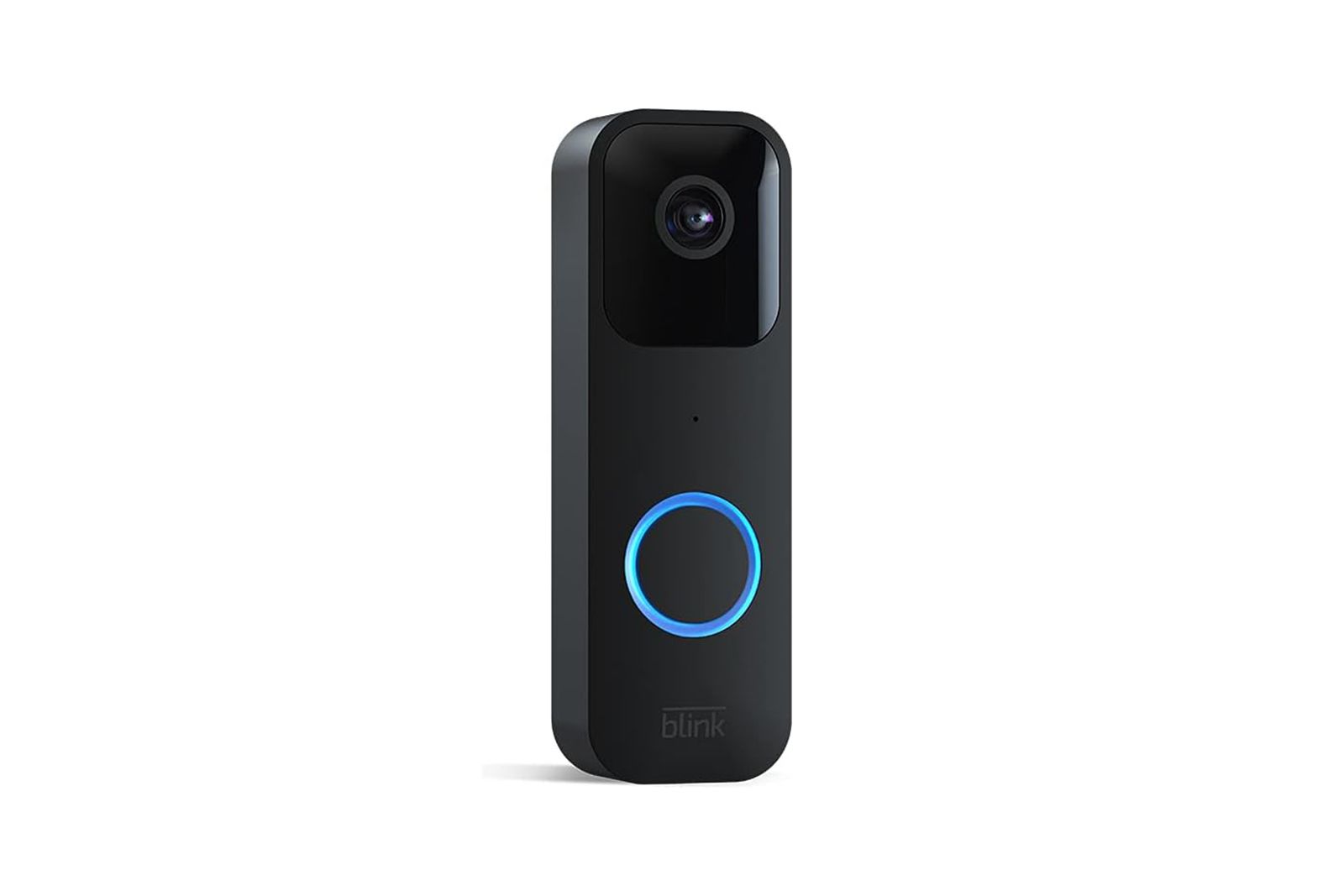 Blink
Blink Video Doorbell
$30 $60 Save $30
Get your doorbell connected for less with the Blink Video Doorbell. With a 50% discount for Black Friday, it's ridiculously affordable.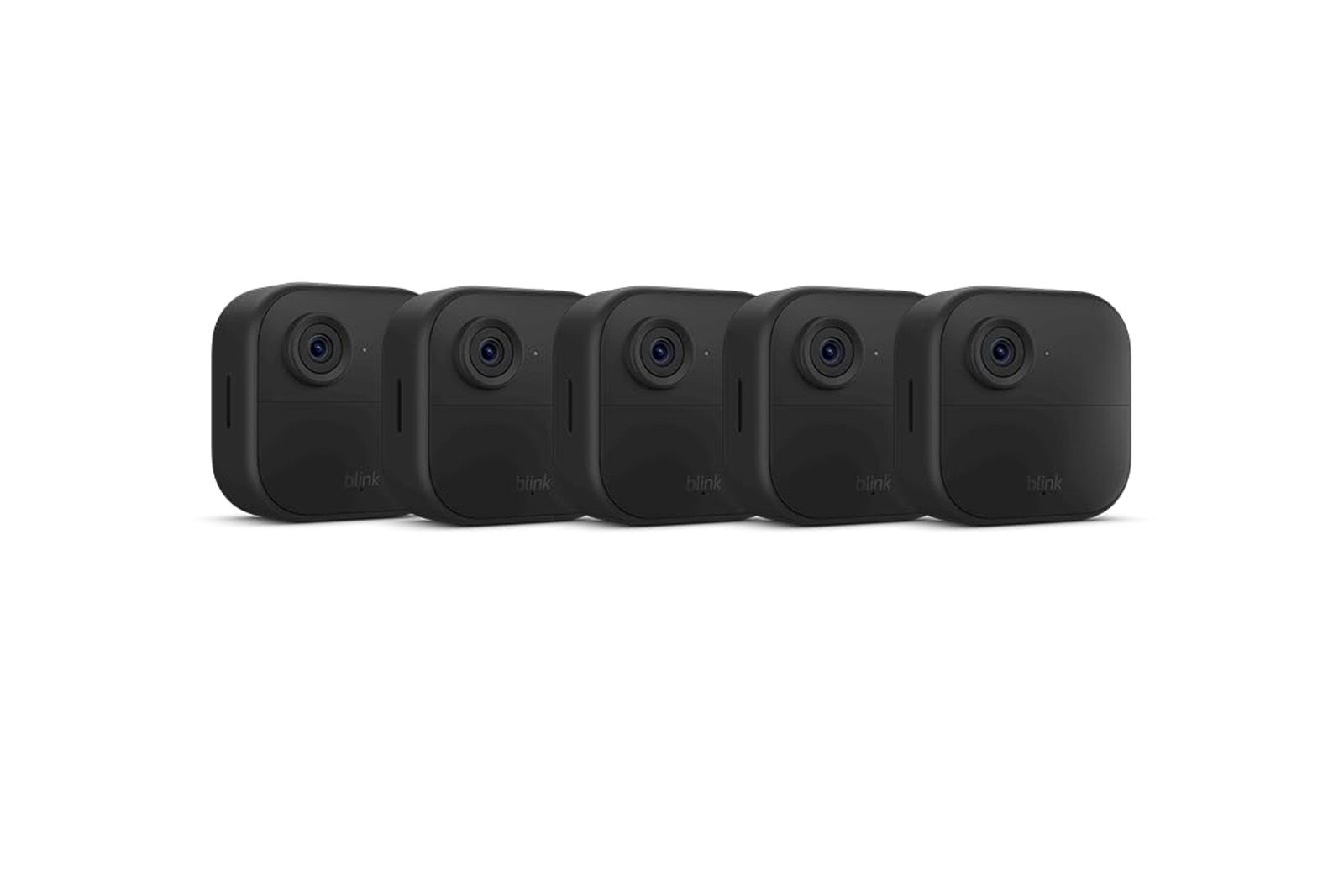 Blink Outdoor 4 5-pack
$200 $400 Save $200
If you're in need of more than just a couple of cameras, this huge five-pack is a brilliant deal at just $200, half-price from its regular price of $400. This is ideal for setting up your whole home's security all in one package.
What is the best Blink camera?
One line of products that Amazon makes that could make a great addition to any budding smart home is its Blink cameras, which come in a range of shapes and sizes – in fact, it only recently launched the latest, the Blink Outdoor 4, which takes its place at the top of the lineup for most people.
That said, the Blink Outdoor 3 is still a really capable camera that is likely to see better discounts this month since it's not as new, so be sure to keep an eye out for it getting price cuts. It's a brilliant choice despite being older, and you can see how it compares to the newer model right here.
Should I get an Alexa for Black Friday?
If you're not already an Alexa user, Black Friday could be the perfect chance that you've been waiting for to jump aboard and get to know Amazon's excellent and capable smart speaker, with deals aplenty.
Alexa speakers unlock loads of options, with ready access to Alexa for questions and queries – they're particularly brilliant for kitchen timers, for example. There are countless ways you can use Alexa, so if you see a good deal on one of Amazon's Echo speakers, don't hesitate to take the plunge.
Which Fire TV device should I get?
One area that Amazon absolutely excels in is devices to make your TV-watching experience way better. Its Fire TV lineup of sticks and streaming devices is a wonder, with loads of different options depending on what resolution and picture quality you need.
Still, when it comes to the best Fire TV stick, we think that most people should default to the Fire TV Stick 4K Max, which is really affordable (especially when it gets a deal for Black Friday) but also brings crisp 4K to the table for brilliant movie nights.
Trending Products

.