The U.N. World Comission defines sustainability as the development of something that meets the needs of the present without compromising the ability of future generations to meet their own needs. It's fairly ambiguous and open-ended, but it essentially means that a product is developed in such a way that it isn't destroying the planet. No phone maker is perfect in this regard. Companies are almost all guilty of at least a little "greenwashing," which is misleading the public into believing that their products are environmentally friendly when no smartphone is 100 per cent sustainably produced.
We have a quick guide to environmental jargon often used in the tech world, if you tend to mix up your carbon off-set with your carbon neutrals. Some smartphones are better than others at being eco-friendly, and there's been a decided push for sustainability in the tech world in recent years. Every phone on this list is made with recycled materials to at least some extent. In the case of some entries, like the refurbished Galaxy S22 lineup, the company is finding clever ways to earn money by reusing old phones instead of tossing them into a landfill. In any case, here are the most sustainable phones you can buy.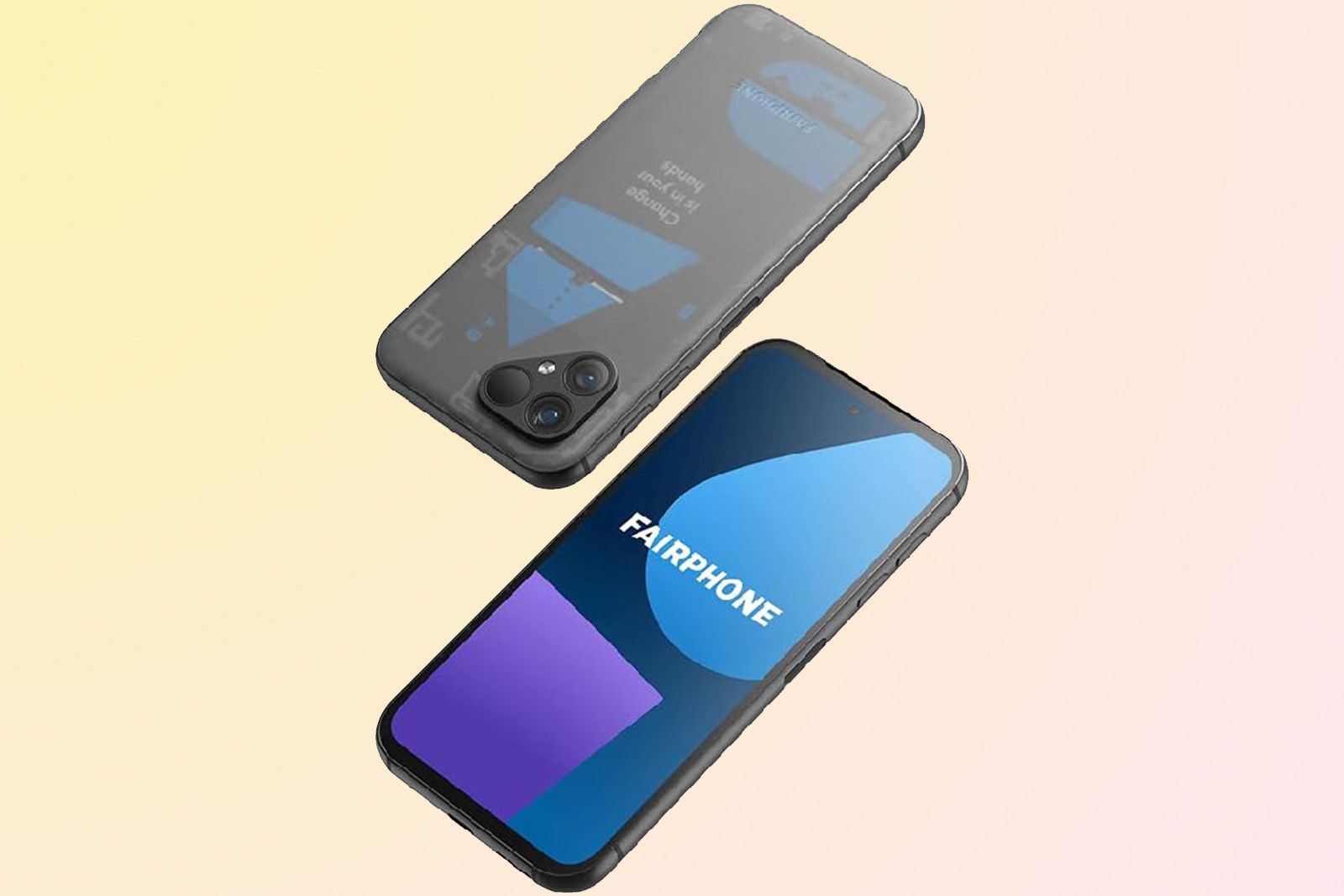 Fairphone / Pocket-lint
Fairphone 5
1. Most sustainable phone
About as ethical as a phone can get
The Fairphone 5 is among the most sustainable phones on the market with 70 per cent of its materials being fair trade or recycled. It's also easily repaired.
Pros
Easily repairable to keep it going for longer
Supply chain accountability is top in the industry
Five-year warranty along with eight years of software support
Cons
A bit overpriced considering its specs
Performance will likely be rough at the end of its product life cycle
The Fairphone 5 is arguably at the top of the mountain when it comes to sustainability. Not only is it pretty easy to repair by the end user, but Fairphone also runs an easily accessible, no-nonsense parts store where you can get the Fairphone 5 parts you need. This is in stark contrast to other original equipment manufacturers (OEMs) where you have to take your phone to a specialized repair service and parts are not easy to find unless you know where to look. Plus, it's made from 70 per cent fair trade or recycled materials, which is higher than any other smartphone brand.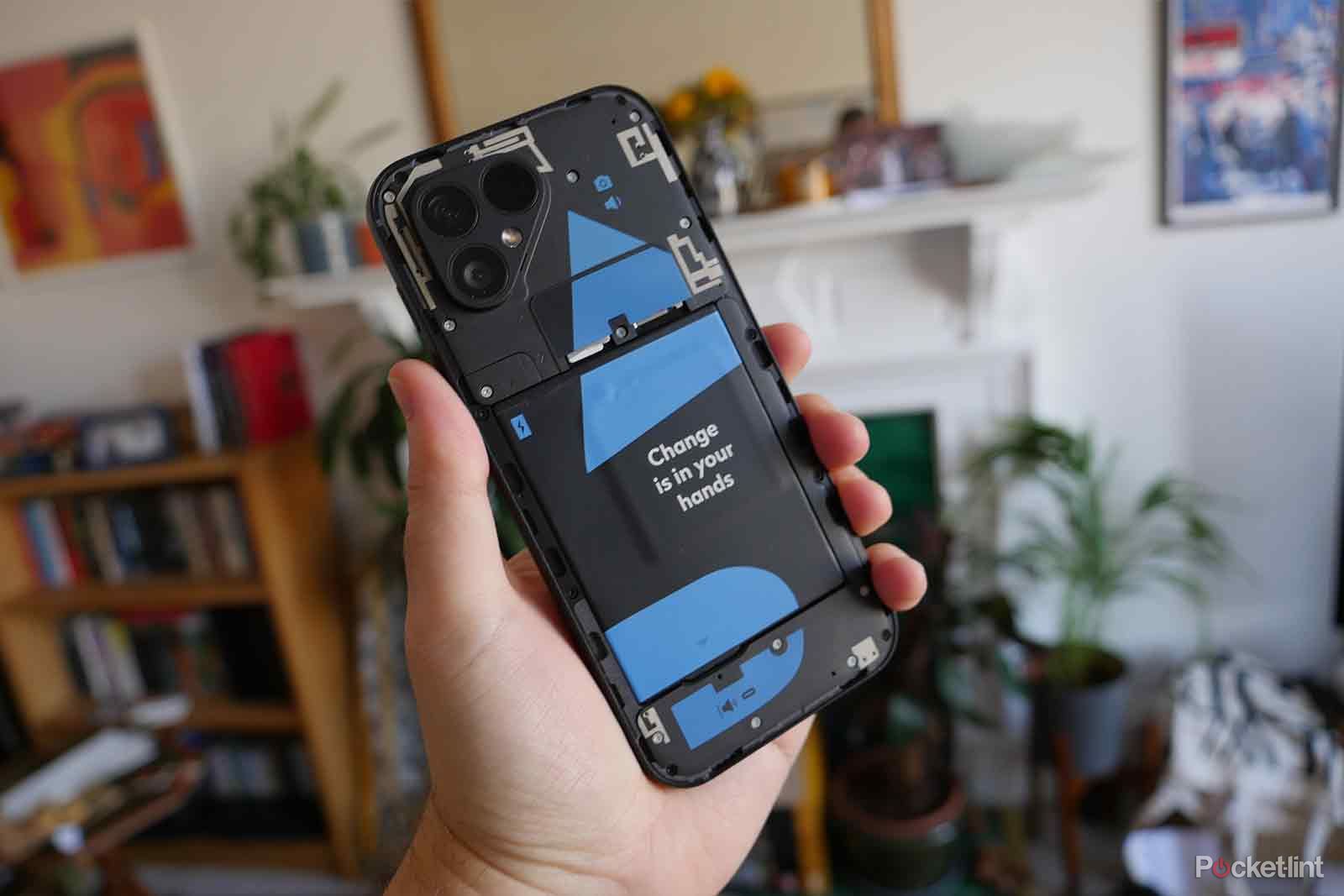 In day-to-day use, the Fairphone 5 is pretty good. Power users who need the absolutely tippy top in performance may find the phone lacking, but it'll do things like scroll social media or take pictures of your friends without any hassle. About the only downside we found in our review above is that the chipset is going to be showing its age by the time its warranty period runs out. Other than that, it's a smartphone. It works better than some and not as good as others.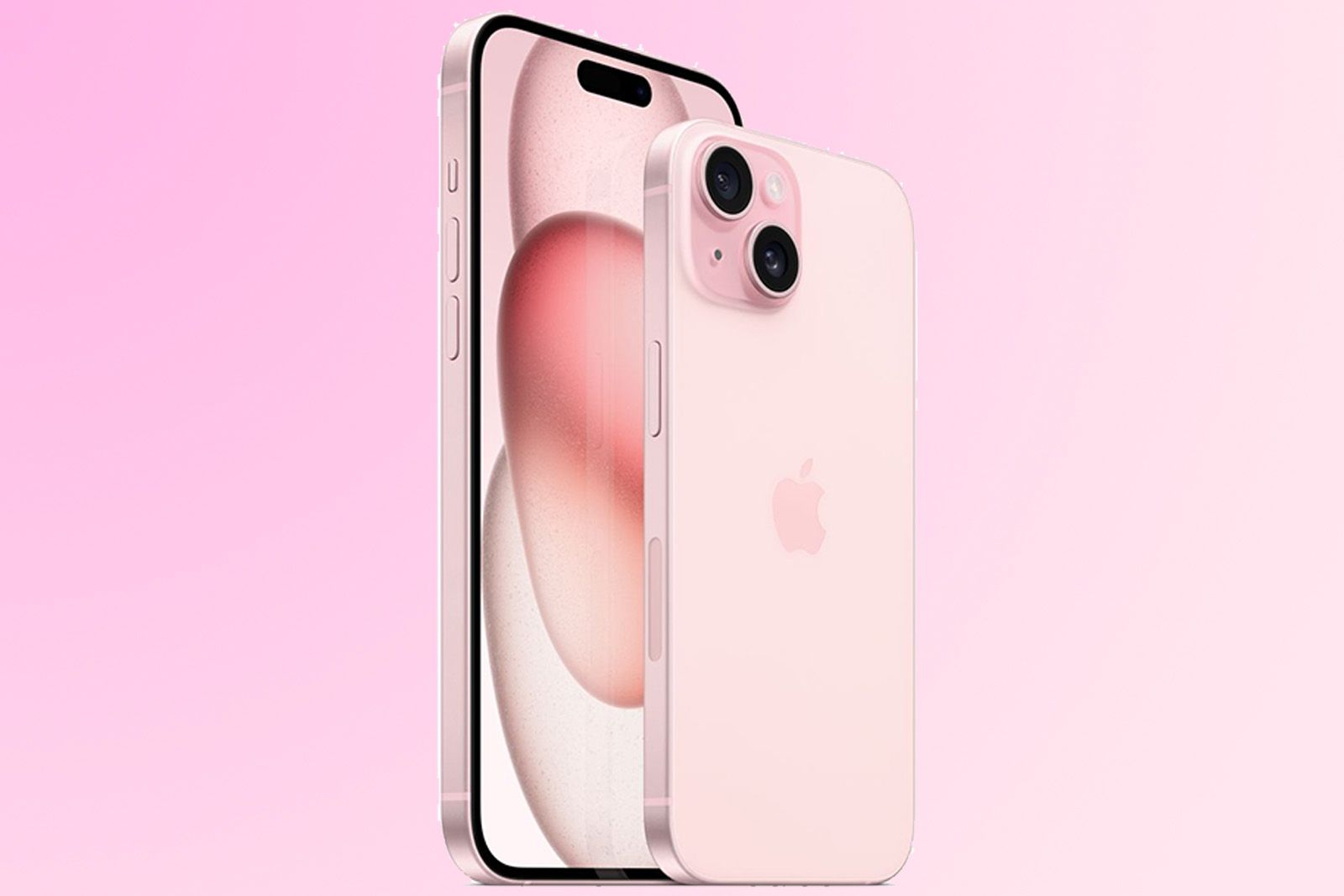 Apple / Pocket-lint
Apple iPhone 15
2. Most sustainable iPhone
More 100 per cent recycled materials than you can shake a stick at
The iPhone 15 is Apple's latest offering. It comes with a high number of fully recycled materials. Its high specs and long software support means it'll be good for a long time as well.
Pros
Modern phone in 2023, which means snappy performance
It's going to get software updates for a very long time
Made of tons of recycled materials
Cons
iPhone 15 is very difficult to fix for everyday users
Repairability could definitely be better
The iPhone 15 is the newest phone on the list and there is a lot to like about it. It has good specs, a clean look, and it's Apple's best offering to date. There are, of course, the iPhone 15 Pro versions as well that have even more features. Both sets of phones have a bunch of recycled materials in them as well, including recycled cobalt in the batteries, recycled copper in parts of the main logic board, and recycled rare earth elements in the magnets. Even the packaging is 99 per cent recycled. For this kind of stuff, Apple does well.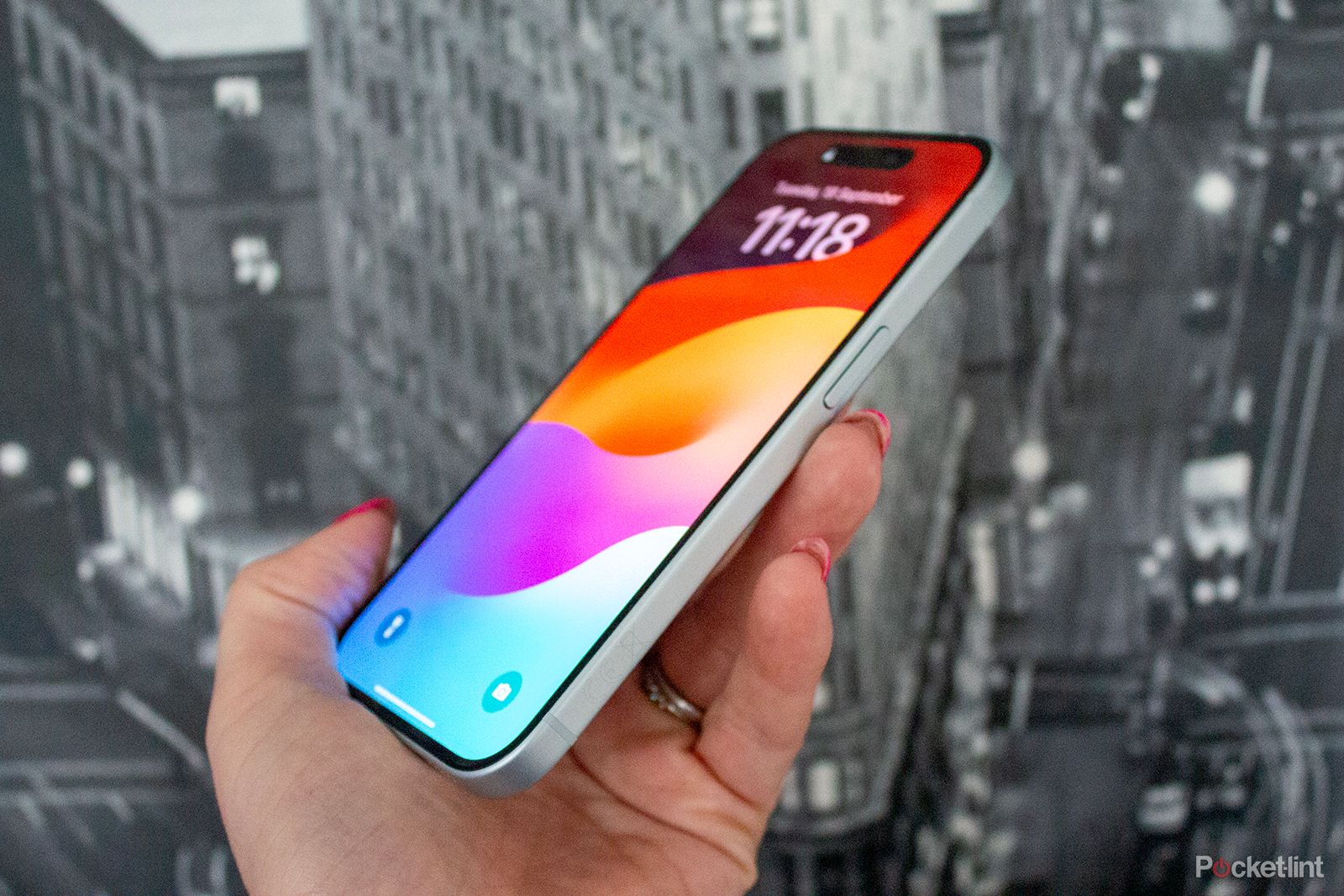 Where Apple doesn't do so well is in doing these kinds of things without being prodded first. For years, Apple didn't sell genuine parts to third-party repair shops and some of their materials weren't the most ethically sourced. However, after a load of bad PR and a few governmental interventions, Apple has cleaned up its act quite a bit from prior years, but there are still some curious decisions. For example, the iPhone 15 is actually more difficult to repair than the iPhone 14, and Apple has a sort of parts DRM that prevents easy swapping of components from one iPhone to another. It's a one step forward, two steps back kind of situation when it comes to reparability for Apple devices.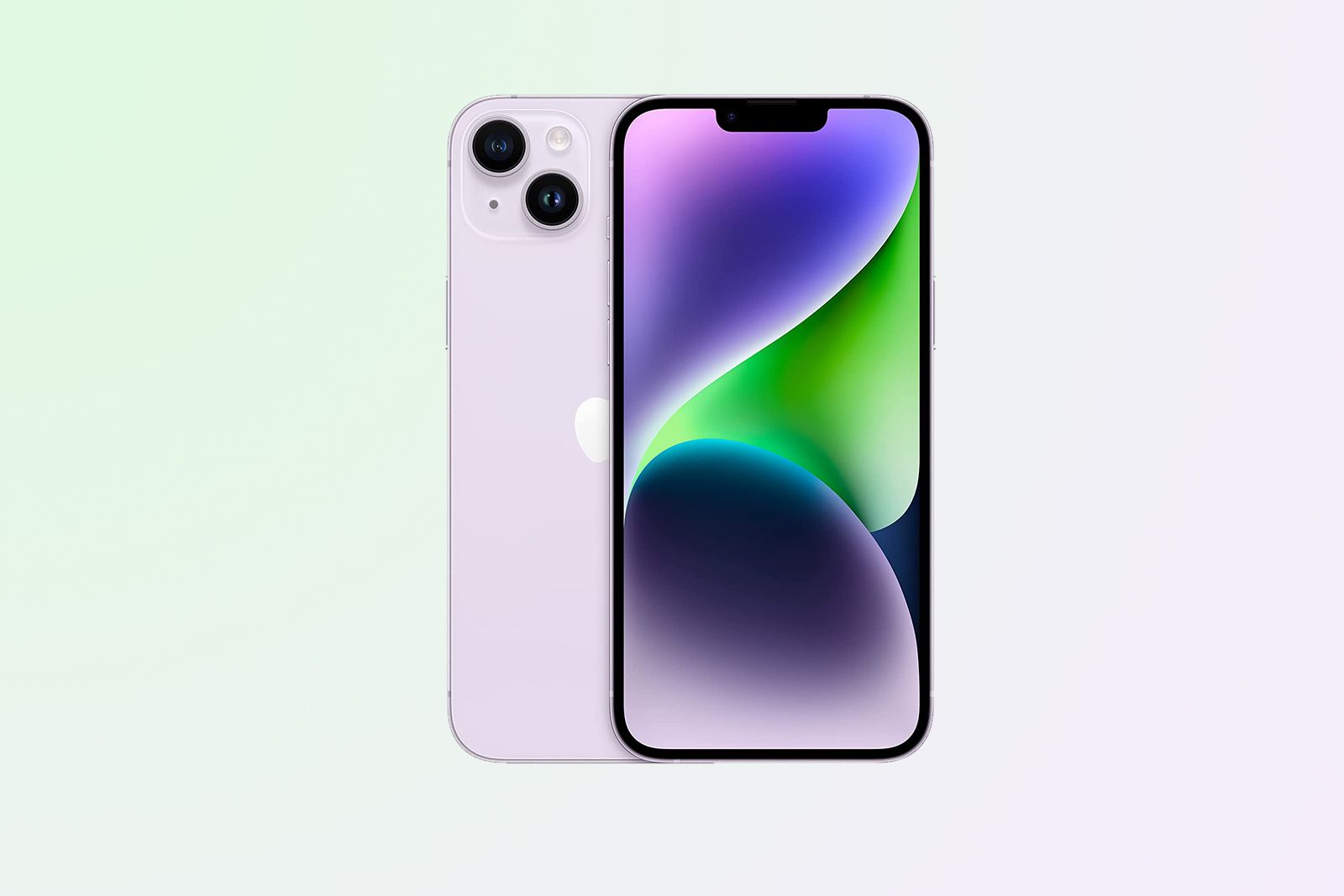 Apple / Pocket-lint
Apple iPhone 14
3. Second most sustainable iPhone
Not a bad alternative to the iPhone 15
The iPhone 14 is still a relevant phone available for purchase. It started a lot of Apple's initiatives when it comes to better material sourcing and recycled parts.
Pros
The second best iPhone is still a good iPhone
Excellent display, camera, and color options
Plenty of recycled materials in these things
Cons
It'll get increasingly difficult to buy new as the iPhone 15 fully launches
Repairability could be better
The iPhone 14 has quite a few of the same recycled content as the iPhone 15. That includes things like the recycled rare earth elements, recycled gold, and recycled packaging that we also see in the iPhone 15. Plus, the phone uses arsenic-free and mercury-free glass from the iPhone 15 as well. Essentially, most of the sustainability and recycled content in the iPhone 15 is also in the iPhone 14, making it just as good of an option if you want a more sustainable phone.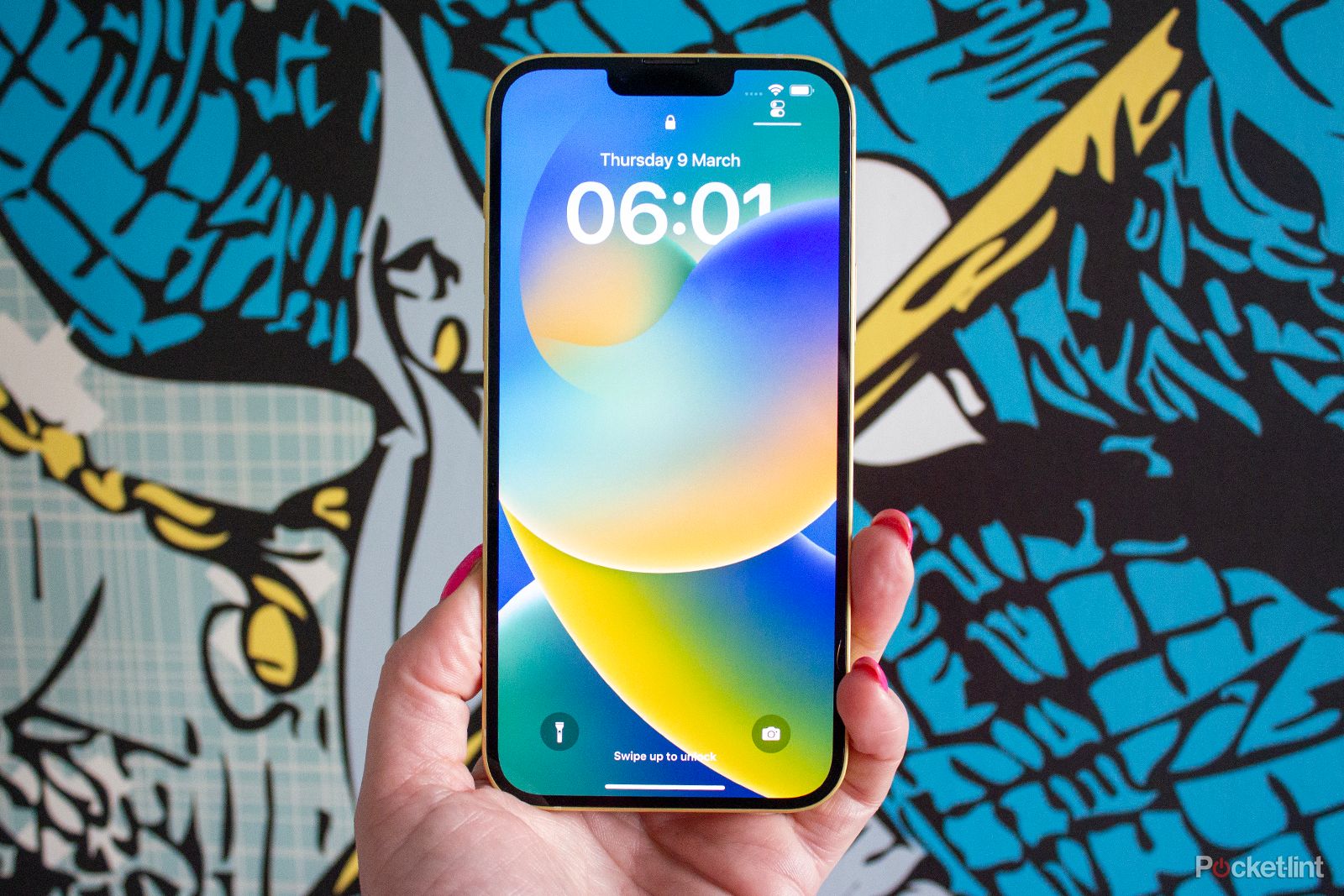 In general, the iPhone 14 is still a good phone despite not being the most recent generation. Apple is going to keep the phone relevant for years with software updates. Additionally, the camera, performance, and even battery life aren't all that much worse than the iPhone 15. As the iPhone 15 fully launches, the prices on these phones will likely go down and finding them used will be a lot easier.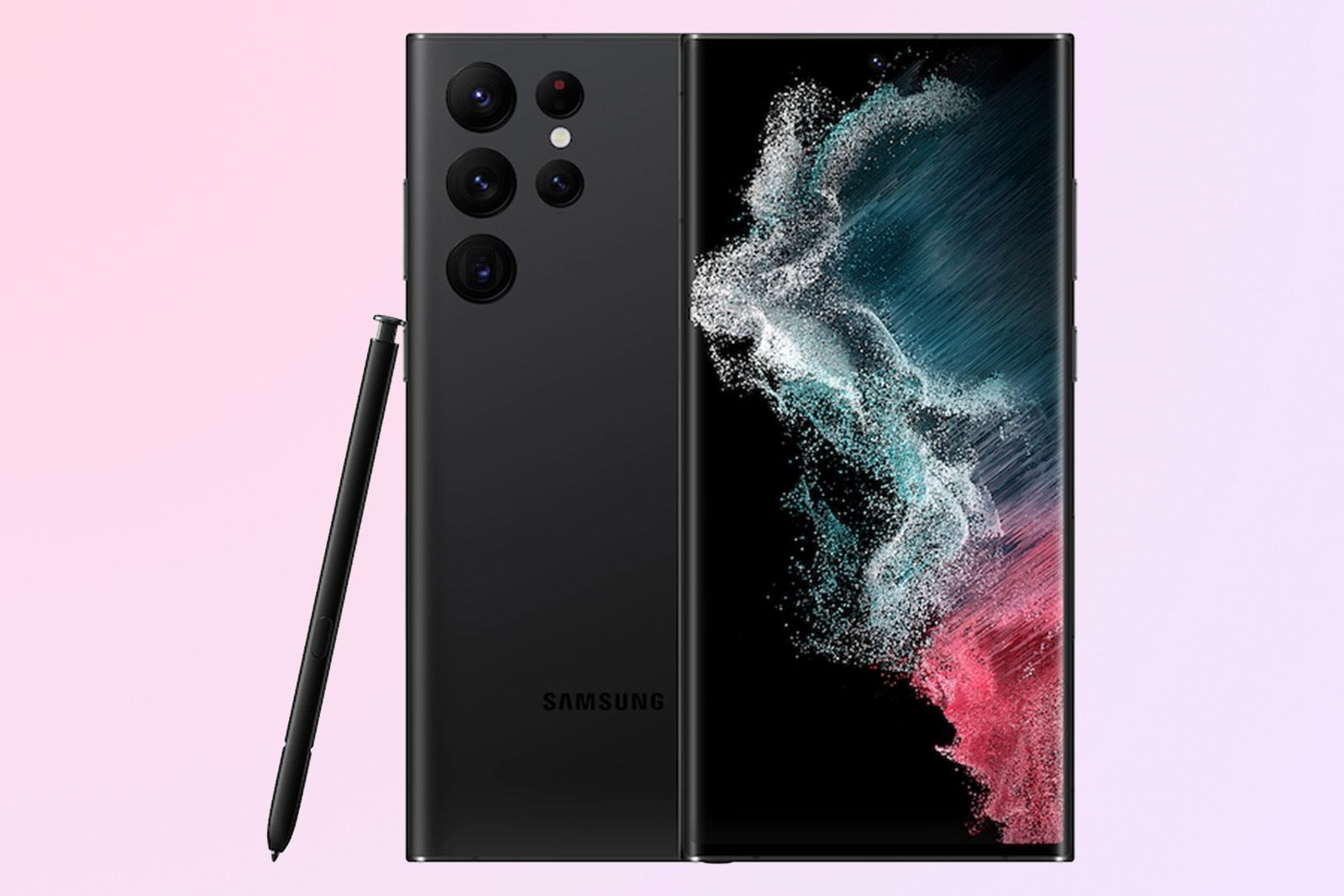 Samsung / Pocket-lint
Samsung Galaxy S22 Ultra Certified Renewed
4. Most sustainable Android
Samsung doing its best to keep its phones out of landfills
Samsung's Certified Renewed program takes phones that the company acquires through trade-ins, refurbishes them, and then resells them to the public at a steep discount.
Pros
Certified renewed should work and act like new
Significantly cheaper than buying a brand new S22
The S22 series was no slouch in terms of performance and updates
Cons
You can only buy these phones directly through Samsung
Not every version is available and color options are limited
Samsung might have one of the best programs for this sort of thing. When you trade in your old Samsung phone to buy a new one, Samsung doesn't immediately throw old phones away. Instead, many of them get refurbished and sold again as certified renewed phones. As of this writing, Samsung offers the S22 and S21 series as certified renewed phones. We were quite fond of the S22, seen below, and our review of the S21 garnered similar praise. Samsung has made good phones for a long time.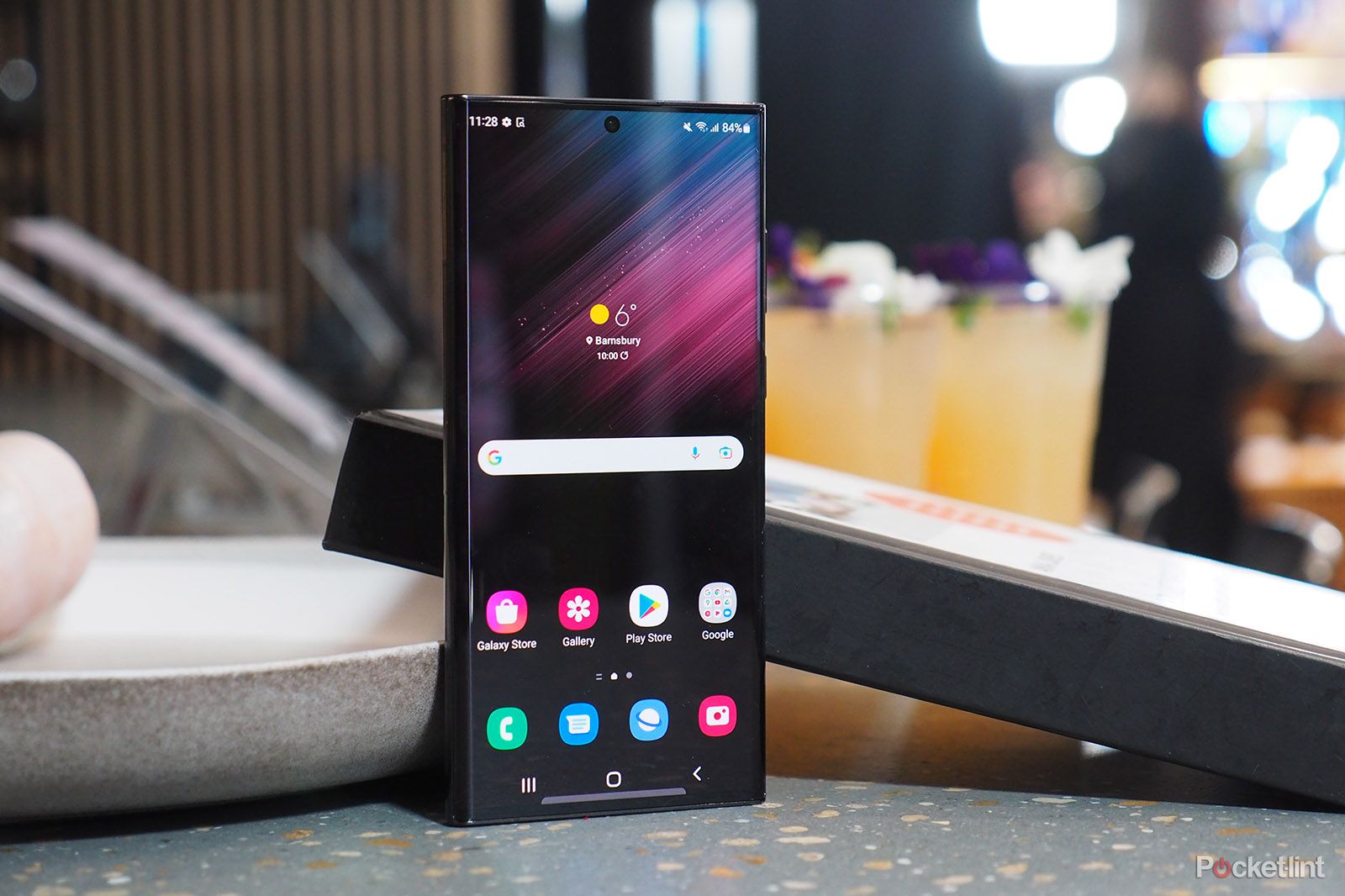 What makes these particularly attractive is how cheap they are. A certified renewed Galaxy S22 Ultra (256GB variant) currently runs for $794 and the S21 can go as low as $504. That's several hundred less than they went for when they were brand new. You can find similar savings for the other variants of the Galaxy S22 and S21. The only downside is that you're shopping from a much smaller available pool of devices, so not everything is always available. For example, the 256GB Galaxy S22 Ultra is only available in Phantom Black, and the S22 Plus isn't available at all.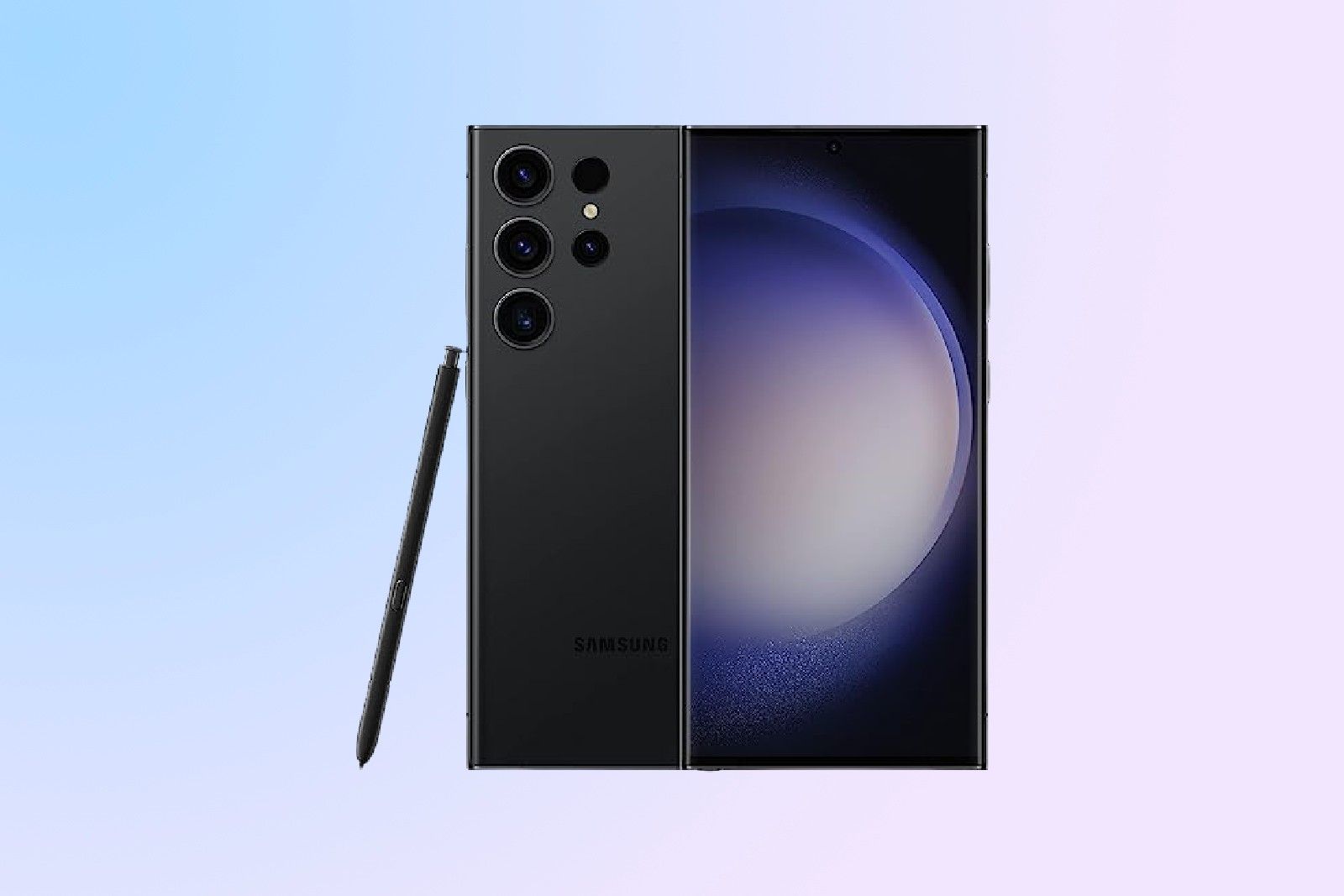 Samsung / Pocket-Lint
Samsung Galaxy S23 Ultra
5. Second most sustainable Android
Samsung is putting in some effort for more sustainable phones
The Galaxy S23 is Samsung's latest flagship offering. It comes with excellent specs, a good camera, and Samsung promises to update the phone for years. It's also made of some recycled materials.
Pros
Outstanding design, screen, and build quality
Actually made of some recycled materials
Snappy performance from the Snapdragon 8 Gen 2
Cons
They are expensive phones
The list of recycled materials isn't as long as Apple
Samsung has been making more of an effort to make their phones out of better materials. The Samsung Galaxy S23 is a good example of this. The phone's speaker grill is partially made out of recycled fishing nets and water barrels as is the top speaker module. The company also uses recycled plastic for the deco film on the back glass that gives Samsung phones their color. The Korean phone maker also uses recycled aluminum, glass, and paper in its products and packaging. It's not much, but it's a start.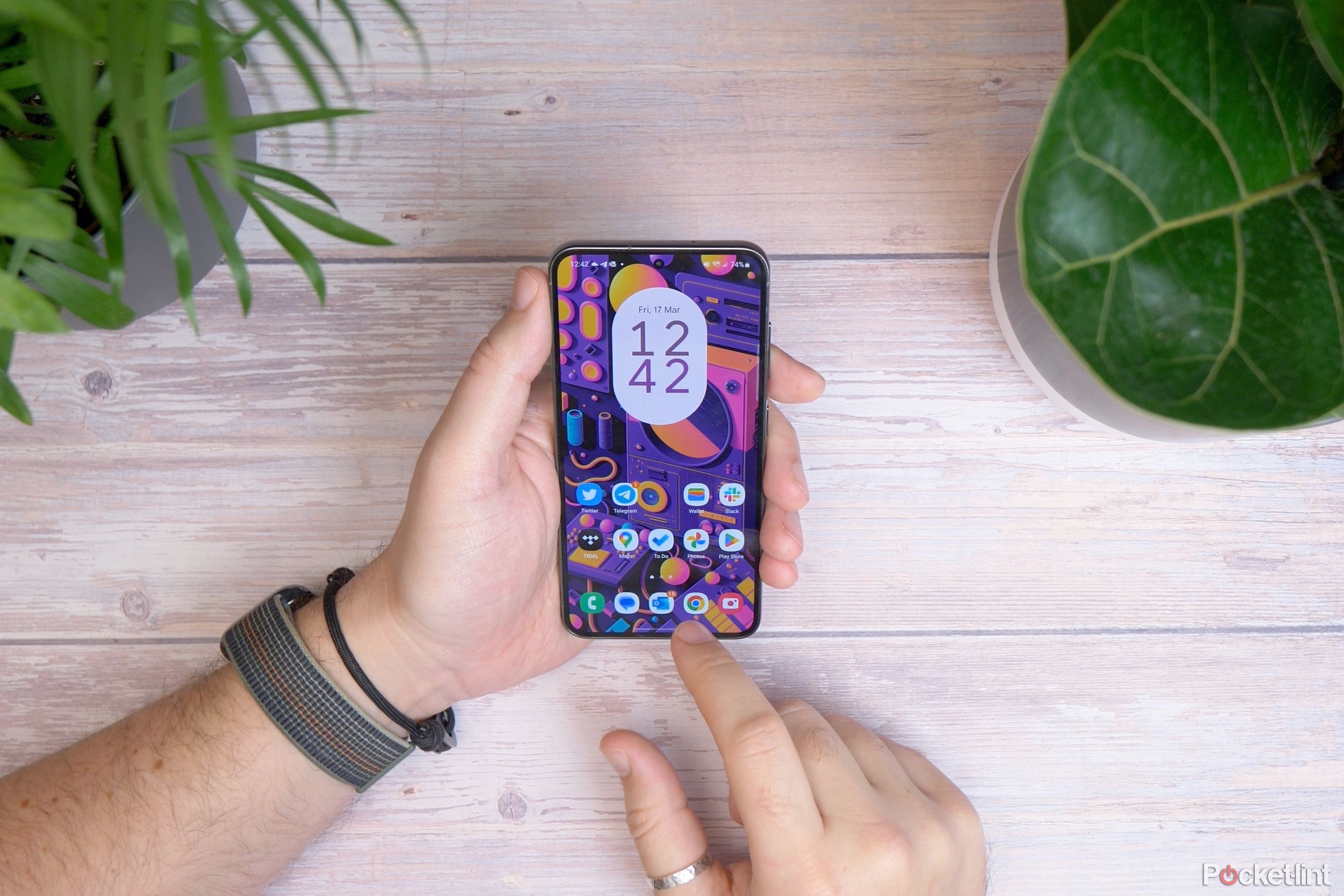 In terms of day-to-day use, the Galaxy S23 series is quite good. It benefits from having top tier specs, an excellent camera array, and one of the best screens of any mobile phone. Samsung has done a lot better than it used to with software, and promises to receive software updates for at least four years. That's a lot more than many of its competitors. Plus, you can trade it back in to Samsung later, and the company will refurbish it and sell it again someday, which is some nice e-waste prevention.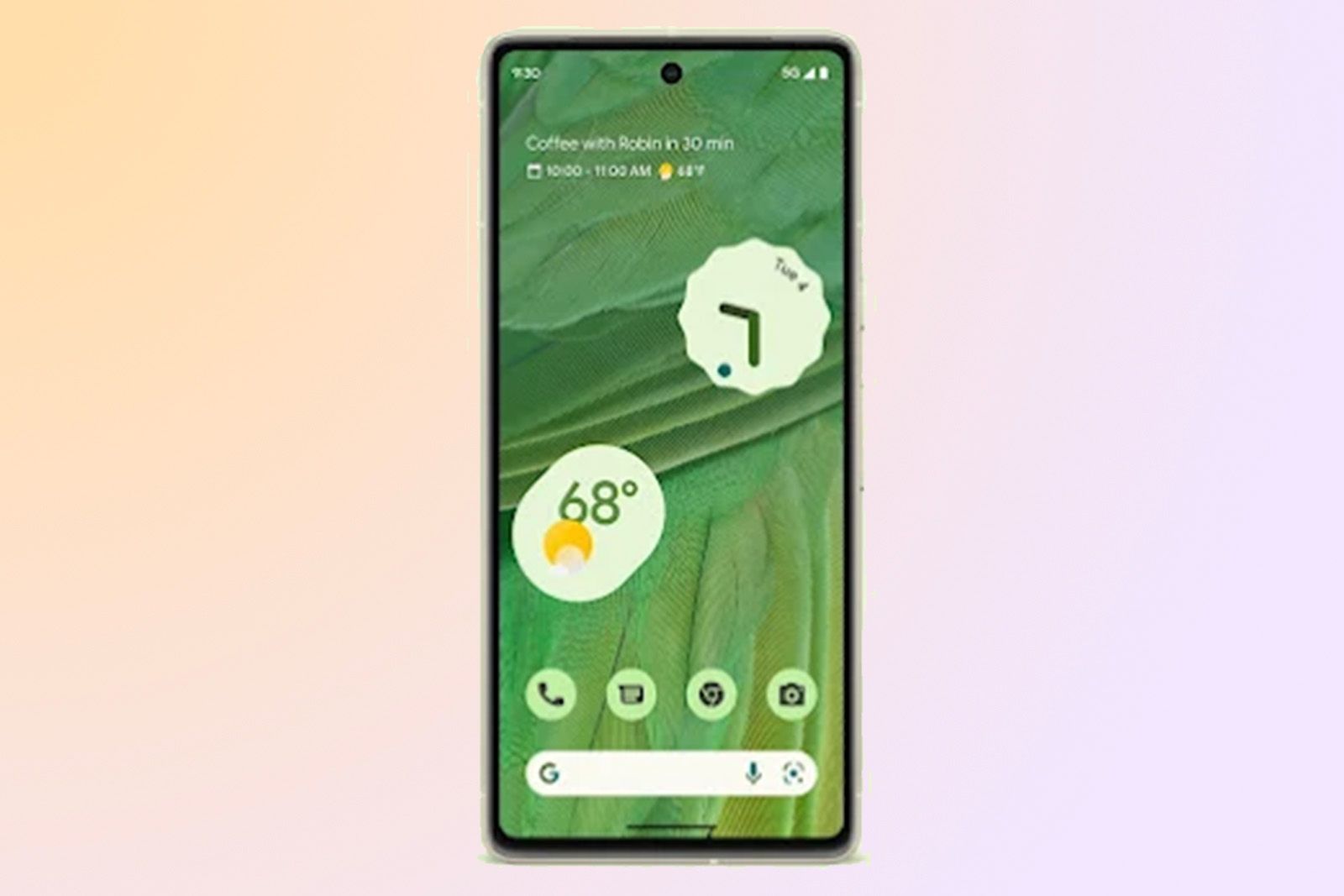 Google / Pocket-lint
Google Pixel 7
6. Most sustainable phone for the long haul
Guaranteed security updates at least until 2027
Google's Pixel 7 is an excellent phone. It's not that expensive, will come with years of software updates, and has some of the best cameras you can get.
Pros
Excellent cameras
Barebones Google Android experience is snappy and clean
Guaranteed software updates until 2027
Cons
Snapdragon 8 Gen 2 is faster than Google's Tensor G2
Some software features are gimmicky
Google makes an excellent smartphone and the Google Pixel 7 and 7 Pro are good examples of that. The phones run vanilla Google Android, so they're almost always quick to load apps. Google's custom CPU isn't the fastest thing in the world, but it's a great blend of battery efficiency and performance. You also get Google's excellent camera experience. Google rounds out its offering with several years of updates, so they are phones you can keep for a long time.
Google does squeeze some responsibly sourced materials into its devices.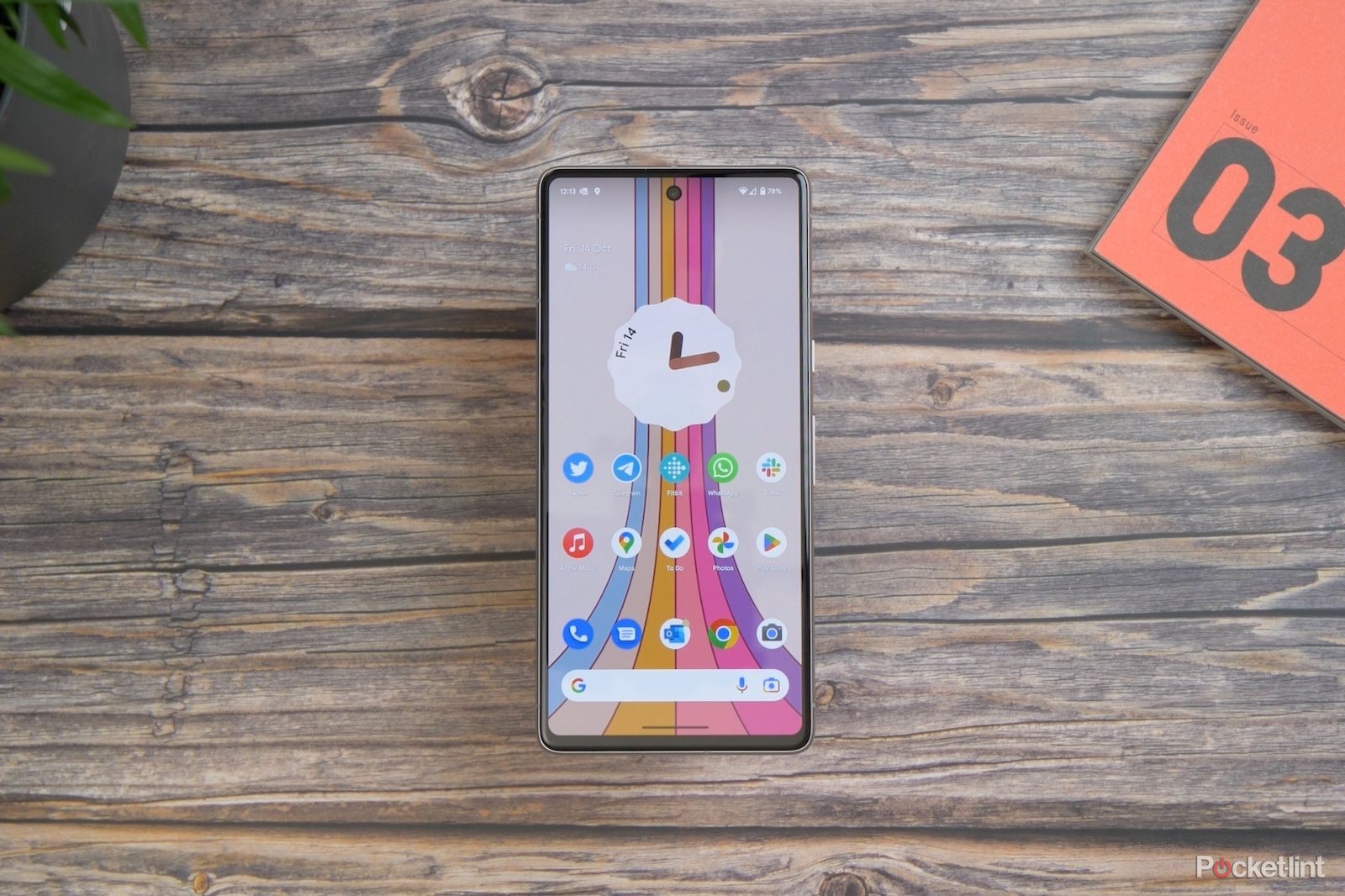 That includes a 100 per cent recycled aluminum chassis and 99 per cent recyclable packaging materials. The list isn't as impressive as Apple's, but it's still more than most. The phones have a relatively cheap price tag and their promised longevity make them reasonably sustainable options.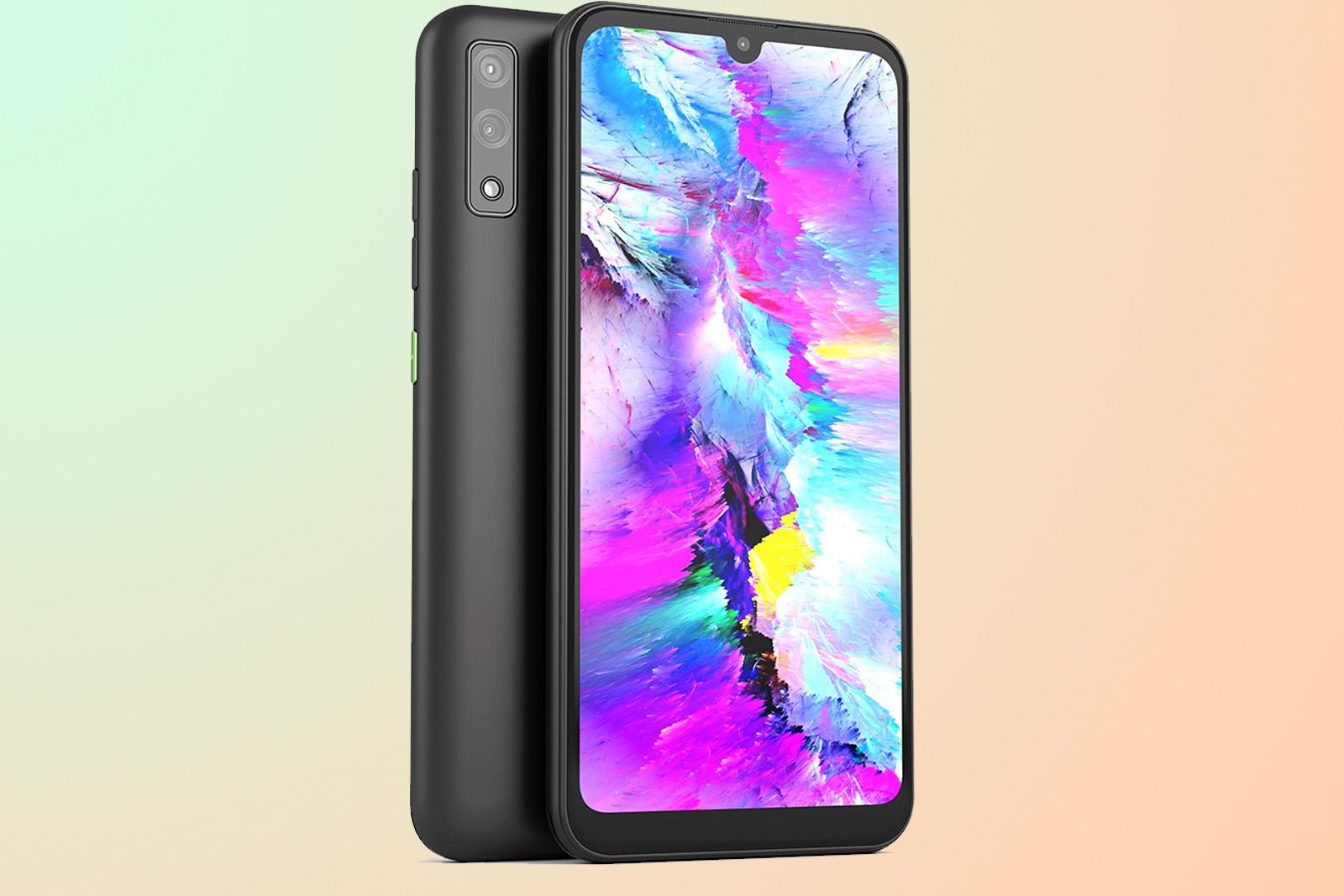 Teracube / Pocket-lint
Teracube 2E
7. Most sustainable phone for kids
A reparable phone with recycled materials and a replaceable battery
The Teracube 2e is like a cheaper version of the Fairphone 5 with excellent reparability, a removable battery, and an SD card slot to help it last longer than most phones.
Pros
Comes with a case and a pre-applied screen protector
Good enough as a child's first smartphone
Longer than average warranty
Cons
Budget-level specs struggles with difficult tasks
The phone is not good enough for typical adult use
The Teracube 2e is a reasonably good phone for kids. It's good enough to make calls, receive texts, and use the occasional app here and there. Teracube has done a very good job of making a phone that feels like it'll last a long time. It comes with a four-year warranty, a removable battery, and it's designed to be easier than average to repair. You also get extras like a microSD card slot, which is always nice to have. Each phone comes with a biodegradable case and a pre-installed screen protector as well.
The phone isn't perfect, though. It's made using budget-level phone specs and it's already a bit slow. That means it's going to age pretty poorly over the next few years. That's why we're recommending it for kids. Their use case is a lot less demanding than teens or adults, so it'll work much better for that demographic. That said, we would love to see a Teracube phone built just like this with higher specs someday.
The best for reducing e-waste: Buying a used phone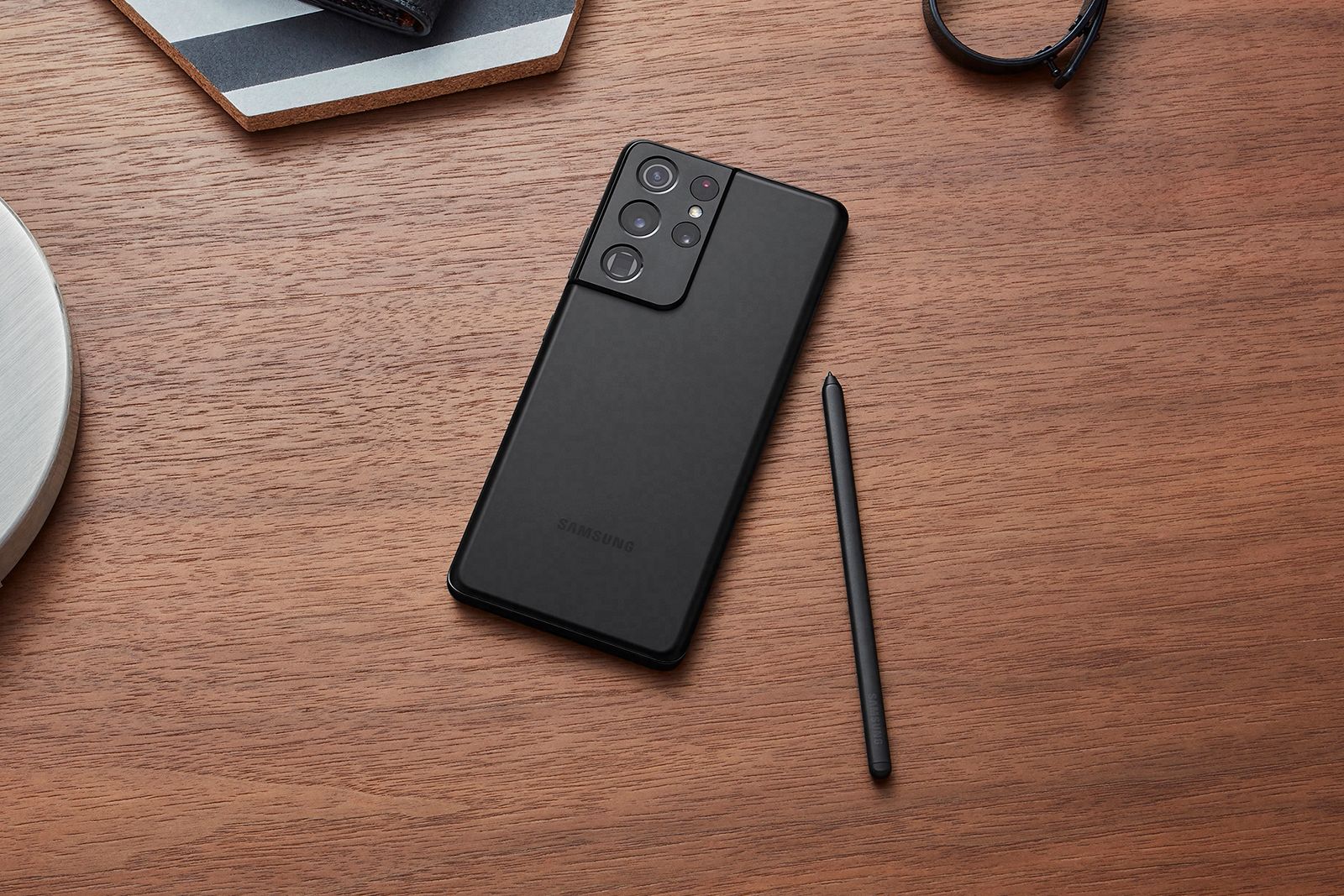 We don't have a specific product in mind for this, but buying used phones is a great way to reduce e-waste. When people get new phones, they usually do one of three things. They trade in their old phones, sell them, or just throw them away. But by buying a used phone, you're preventing a perfectly functional product from ending up in a landfill and helping its owner purchase their next phone at the same time. Since used phones are much cheaper than their brand-new counterparts, it's a win-win for everyone. With how incremental a lot of phone upgrades have been over the last few years, even a two-year-old flagship is still perfectly good today.
The best sustainable phones: The bottom line
To an extent, there is no such thing as a fully sustainable phone. Manufacturing processes and supply lines haven't been refined to a point where sustainability is a reasonable goal right now. Fortunately, some companies are trying to be a good example for everybody else. The Fairphone 5 is the best example of this, with a good reputation for well-sourced materials, use of recycled materials, and reduction of e-waste by letting people actually fix their own phones. It stands alone at the top of the pantheon, and is the best sustainable phone on the market.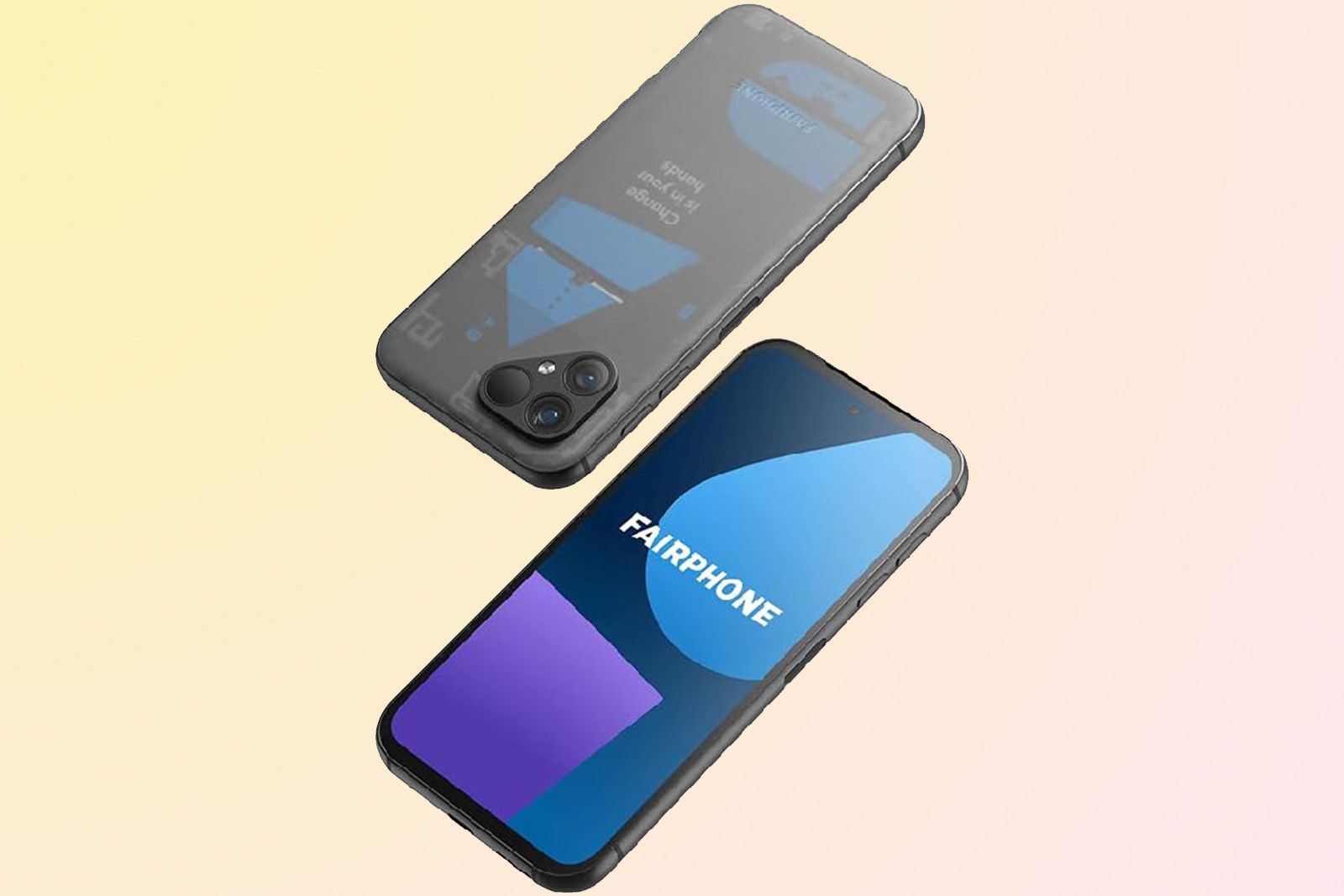 Fairphone / Pocket-lint
Fairphone 5
Editor's Choice
Apple with its iPhone 15 and Samsung with its certified renewed phones are at least making a decent effort. Both phones are made with recycled materials and, in the case of Samsung, are actually recycled phones. Using recycled materials means less waste and reusing old phones reduces e-waste. Those who want something a little more mainstream should check those out.
How did we choose the best sustainable phones?
It was mostly a matter of determining how big of an effort manufacturers were putting into things. Most manufacturers use at least some recycled materials in their phones these days as part of a green plan that all of them seem to have. However, Apple and Samsung simply do it better than the others with Google following at a close third. From there, we wanted to see how long a phone could reasonably last since a long-lasting phone reduces e-waste. The imminently reparability of phones like the Fairphone 5, Google Pixel 7's guaranteed software updates until 2027, and the four-year warranty on the Teracube 2e made them shoo-ins for that category.
Once we had a list of candidates, it was more or less sorting them out in the categories where they fit best. The Fairphone 5 has tons of recycled materials, is easy to repair, and requires a good amount of supply chain accountability, so clearly they are the most sustainable option across all markers. The rest are the best options in their respective categories.
How can I help be more eco-friendly with my phone?
In general, since there are a billion smartphone owners around the world, there isn't much you can do over the course of your phone ownership to be more eco-friendly. That kind of thing, like making the phone out of recycled materials, is entirely up to the OEM. We suppose an option is to buy from an OEM that uses recycled materials, which may encourage them to use more in future phones.
However, once you're done with your phone, you can avoid contributing to the growing e-waste issue that's happening right now. Over 59 million tons of e-waste were generated in 2020 – figures from the Global E-waste Monitor. E-waste is not only full of precious materials that can easily be reused in new electronics, but the chemicals from batteries seep into the groundwater and mess things up there too.
So, how do you do this? It's easy, open up Google Maps and find an e-waste recycling spot near you and spend the 15 minutes it'll take to drive to one and recycle it properly. For those who live in the boonies, some places, like Best Buy and Green Citizen, let you ship e-waste by mail in case you don't live anywhere near an e-waste recycling spot. Yes, it usually costs a few dollars to ship it, but it's better than letting it rot in a landfill.
Trending Products

.