Smartwatches have come on leaps and bounds since their inception, and the relatively recent integration of various voice assistants has only made interactions with your wrist-based tech quicker and easier.
Setting reminders, checking a diary or dismissing a call when cooking, working out or juggling (not literally) several kids and shopping bags is an absolute godsend, and having a voice assistant baked into said smartwatch means you don't have to rely on having a paired smartphone nearby.
As is the way with most tech these days, there isn't one voice assistant platform to rule them all, and the numerous brands use different tech to power their products.
We have compiled a list that includes a choice selection of the best integrated voice assistants on the market today, including Siri, Google Assistant and Bixby.
Best smartwatches with voice assistant integration: Our top picks
Apple Watch Series 9
1. Best Overall
Apple's best Watch to date
The Apple Watch Series 9 offers a solid design, beautiful and bright display, more sensors than you'll know what to do with and more features than it's possible to list. It plays it a little safe, so if you have a Series 7 or Series 8, there isn't a huge reason to upgrade but for newbies or older owners, this is a well-rounded smartwatch with lots to love.
Pros
Siri can now do more
Stunning display
Excellent overall performance
Cons
Battery life still an issue
Series 8 is cheaper
No Action Button
The latest addition to Apple's impressive armoury of smartwatches now boasts arguably the most comprehensive use of on-device Siri yet. This is thanks to the new S9 chipset that, along with the Apple Watch Ultra 2, allows for more detailed Siri requests, without the need for cellular or Wi-Fi connectivity.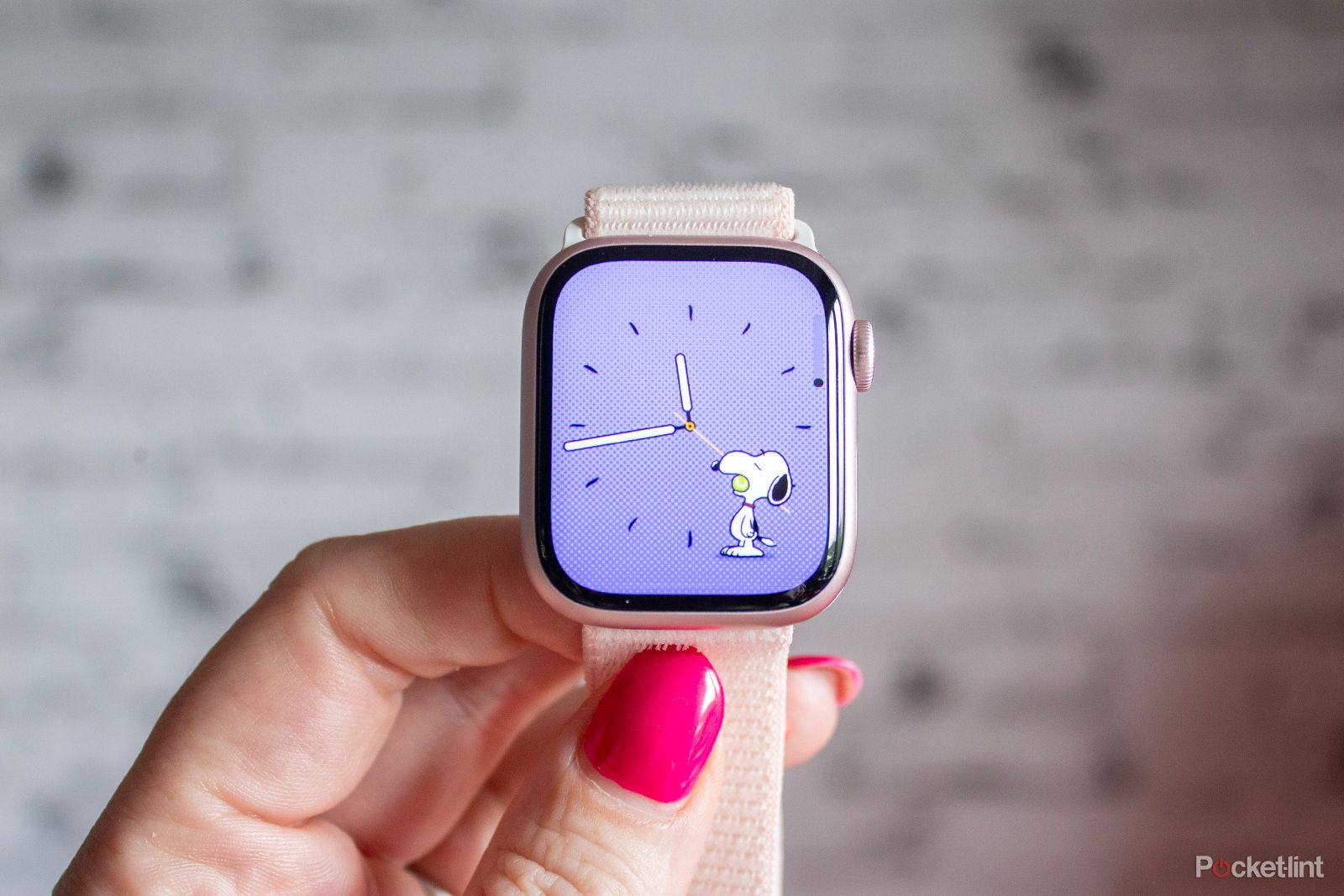 Of course, if you want to find out the latest football scores, this will still require a connection, but you can now start a workout just by asking Siri, while more detailed health data can also be accessed securely.
Your step count, recent sleep quality and the amount of exercise you've completed this week are all quickly and easily accessible with voice commands. On top of this, you can easily input data, such as a recent change in weight, just by using your voice.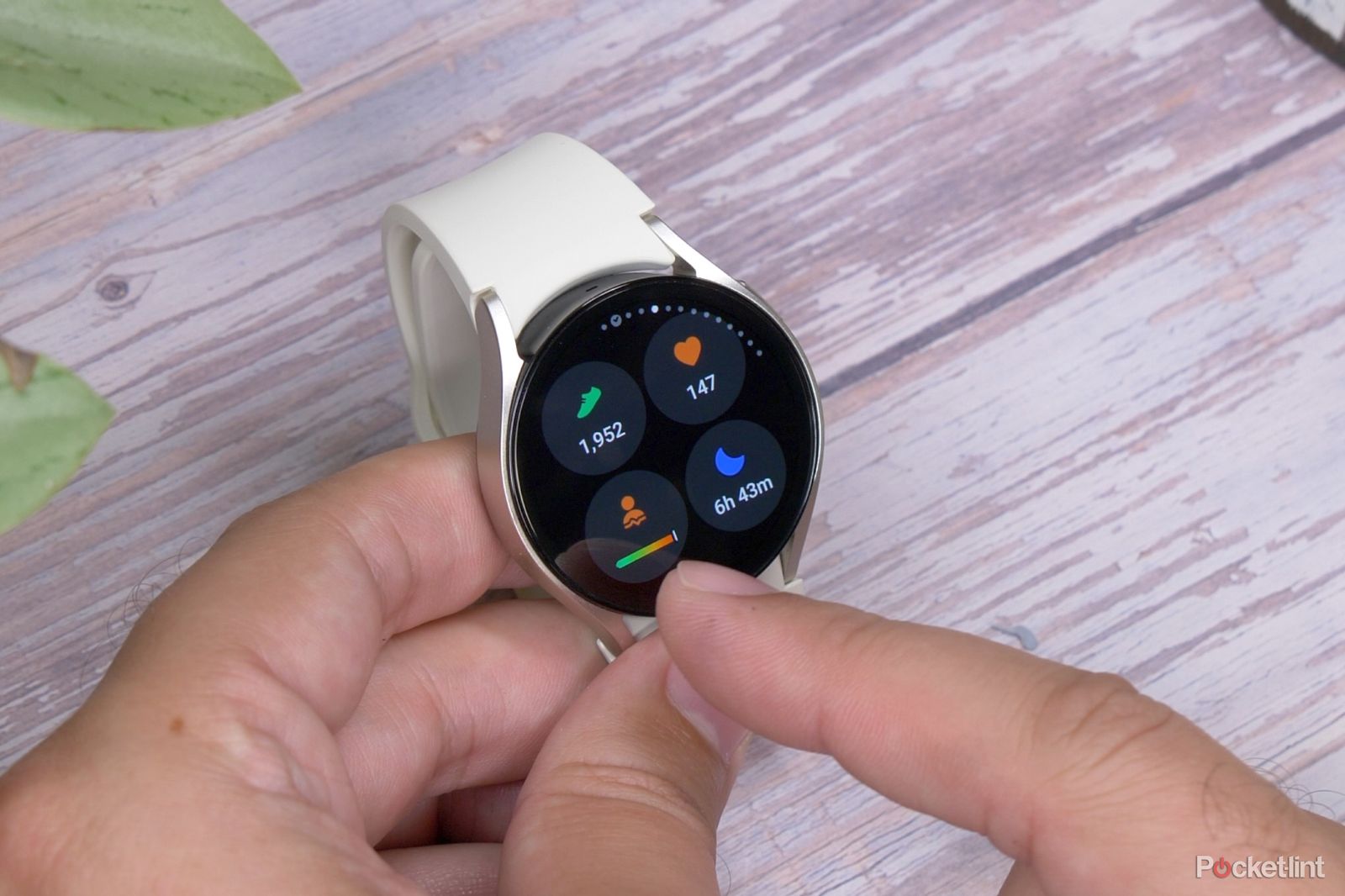 Samsung Galaxy Watch 6
2. Best for multiple assistants
Run Bixby or Google Assistant, it's up to you
The Galaxy Watch 6 is an incremental update over the Watch 5, delivering skinnier bezels, a bigger screen and faster performance with lots of great fitness features. Some tracking features could be improved, but it's a comprehensive all-rounder that's easy to recommend to any Android user. It doesn't cost all that much either.
Pros
Bixby or Google Assistant
Solid battery life
Lots of health features
Cons
No good for iPhone
Plain looks
Bixby has issues
Seeing as the Samsung Galaxy Watch 6 runs the latest version of Samsung-powered Wear OS, it is perfectly possible to harness the power of either Bixby or Google Assistant as your voice slave of choice.
Samsung's own Bixby is capable of numerous commands directly from the wrist, such as "ring my phone" or to start a particular music playlist. However, some find it a little clunky, which is where Google Assistant comes into play.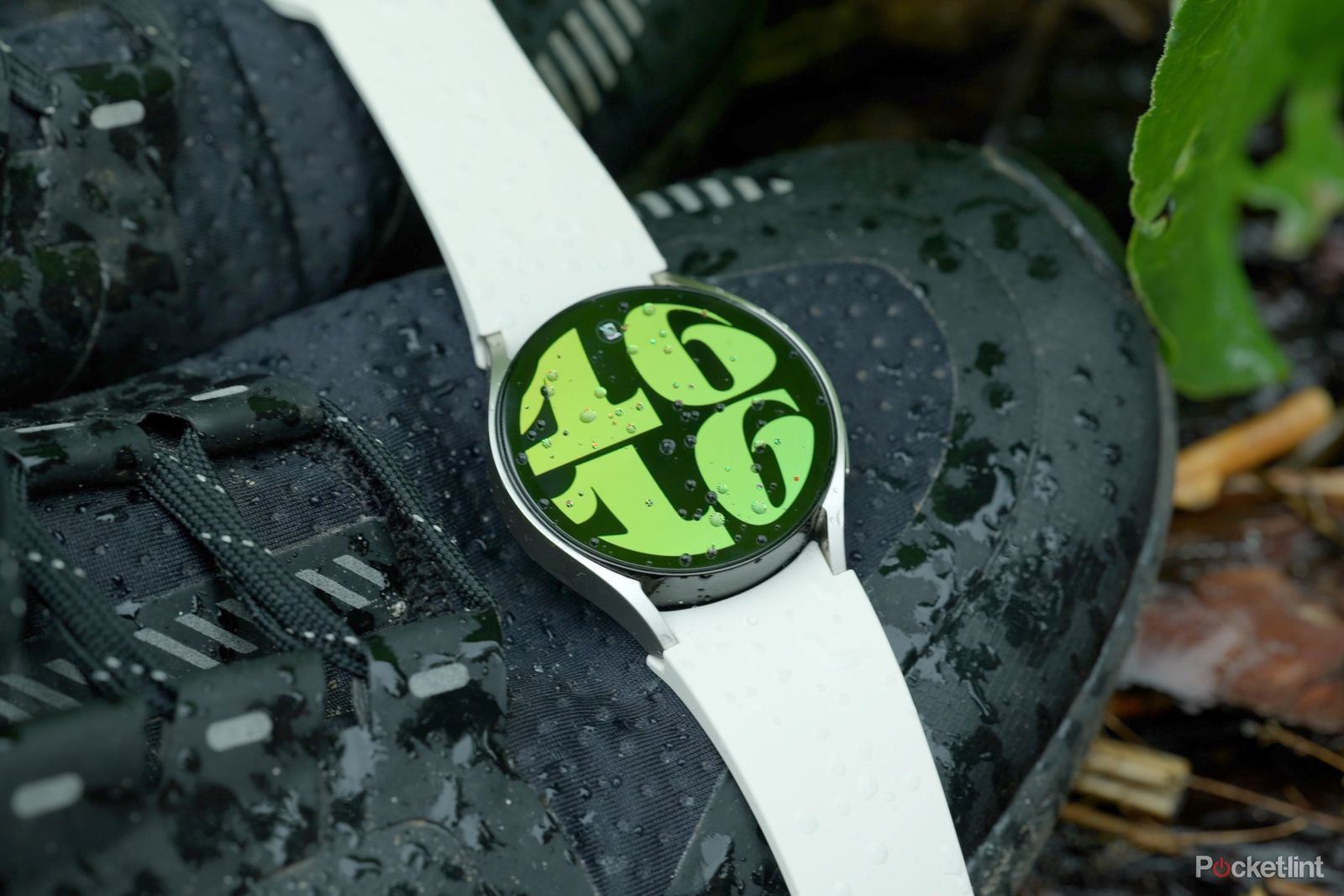 Owners simply download it from the Google Play Store and then set it up on the watch, with the option of using hands-free activation should you want to use voice prompts without then need to press a button.
From here, you can check the weather reports, send a quick message to loved ones or even control any smart devices you might have in your home.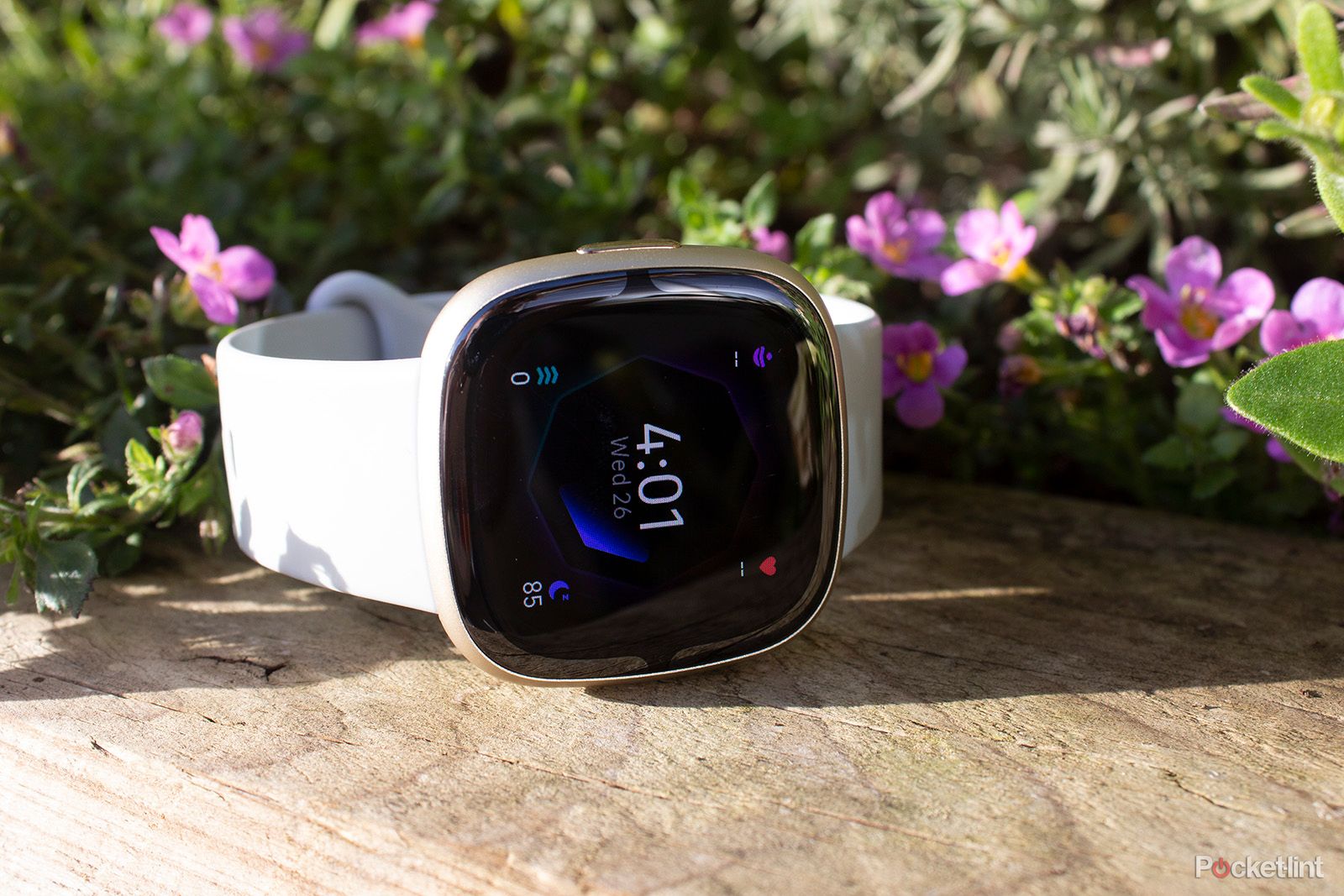 Fitbit Sense 2
3. The best for gym-goers
Perfect for those keeping an eye on their sleep, stress and health
If you're after a device that offers basic smartwatch functionality, but tracks activity accurately, offers excellent sleep tracking and has a range of health features like superb stress tracking, the Fitbit Sense 2 is fantastic and in a world of its own.
Pros
Great display
Start workouts with your voice
Plenty of health tracking
Cons
No Google Wallet or Maps yet
Smartphone notifications pointless
Heart-rate sensor slow to respond
Fitbit's comprehensive Sense 2 is a stonking fitness and wellbeing watch, with the ability to track everything from sleep quality to stress levels, to help the wearer better understand how they are feeling in any given moment.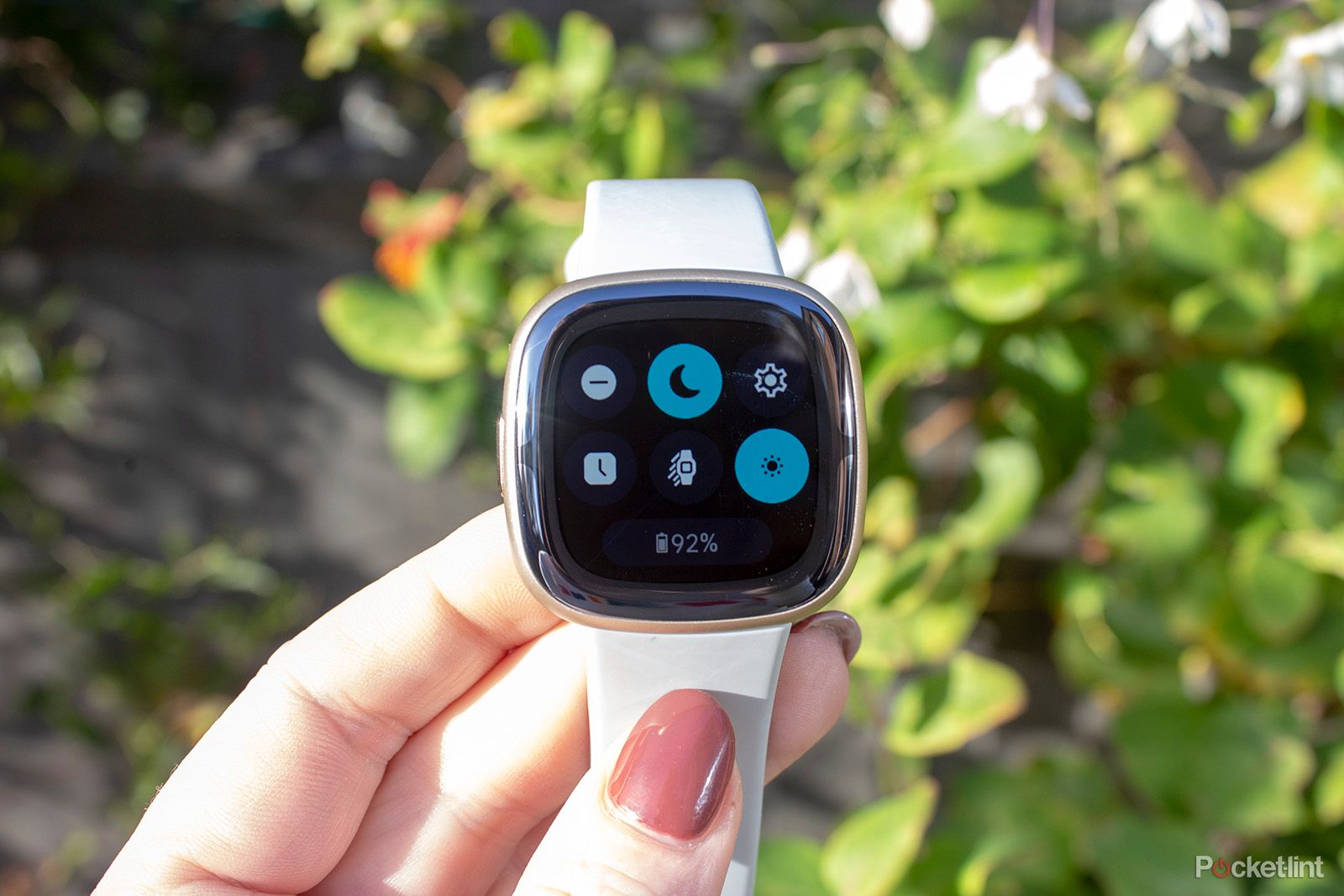 It played very nicely with Google, meaning owners benefit from on-device Google Maps and Google Wallet. On top of this, Fitbit uses Alex built-in, allowing you to ask your smartwatch questions, set alarms and reminders, check the weather forecast and control other smart devices.
Annoyingly, Google Assistant isn't available on the latest Sense model (it is on the first generation Sense), so you are a bit hamstrung if you don't like the cut of Alexa's jib.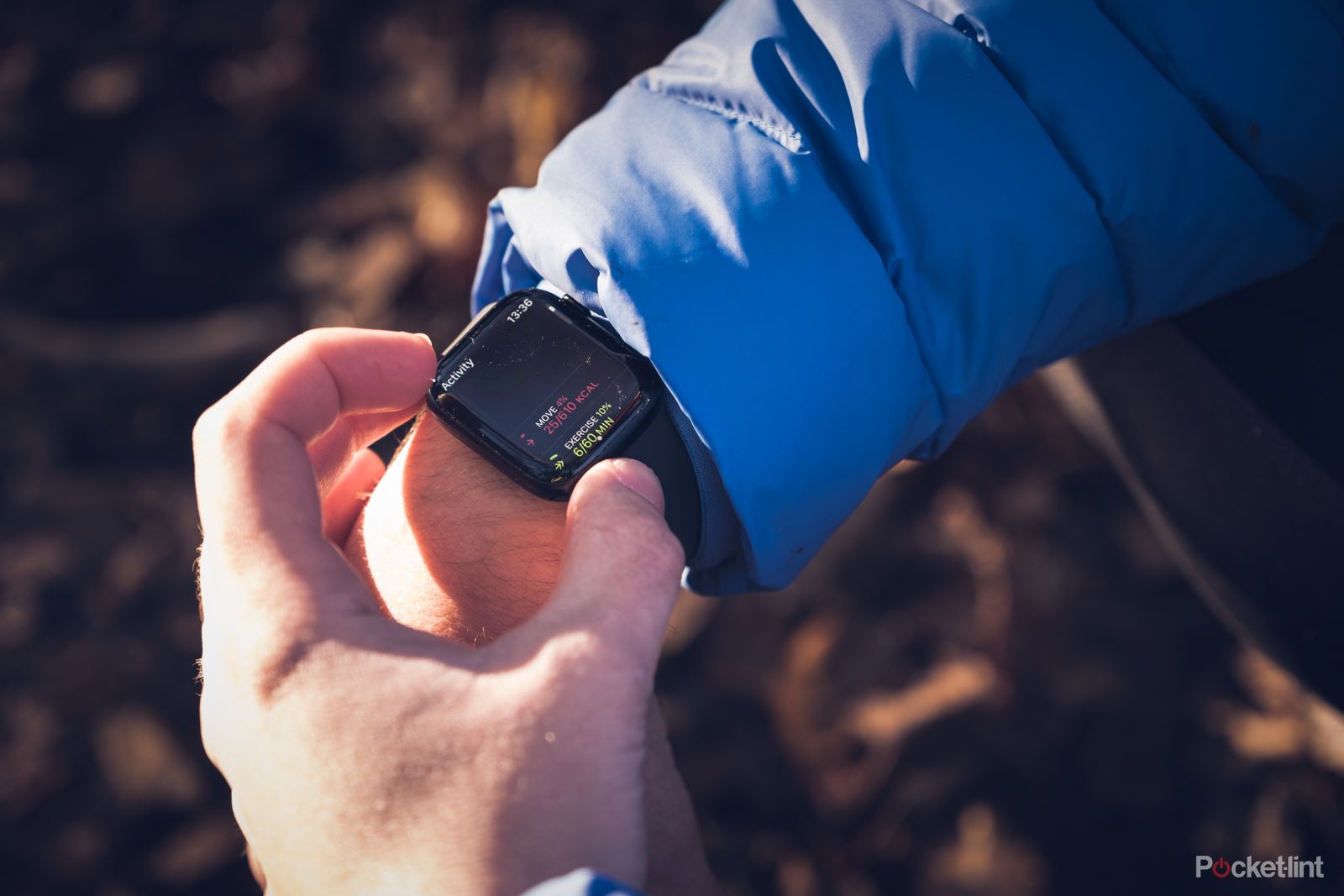 Apple Watch SE
4. The best value Siri smarts
Access to Siri, without the huge overheads
The Apple Watch SE makes some decent upgrades over its predecessor, predominantly in terms of a step-up in processor, as well as a colour-matched casing that is kinder to the environment, and some extra features like the Car Crash Detection.
Pros
Lightweight
Runs latest watchOS
Tempting price
Cons
Siri not as in-depth as Series 9
Lacks some sensors
Not as premium feeling
The Apple Watch SE is a wallet-friendly alternative to the brand's latest Series 9, but it still provides the power of Apple's voice assistant, Siri, baked into the device.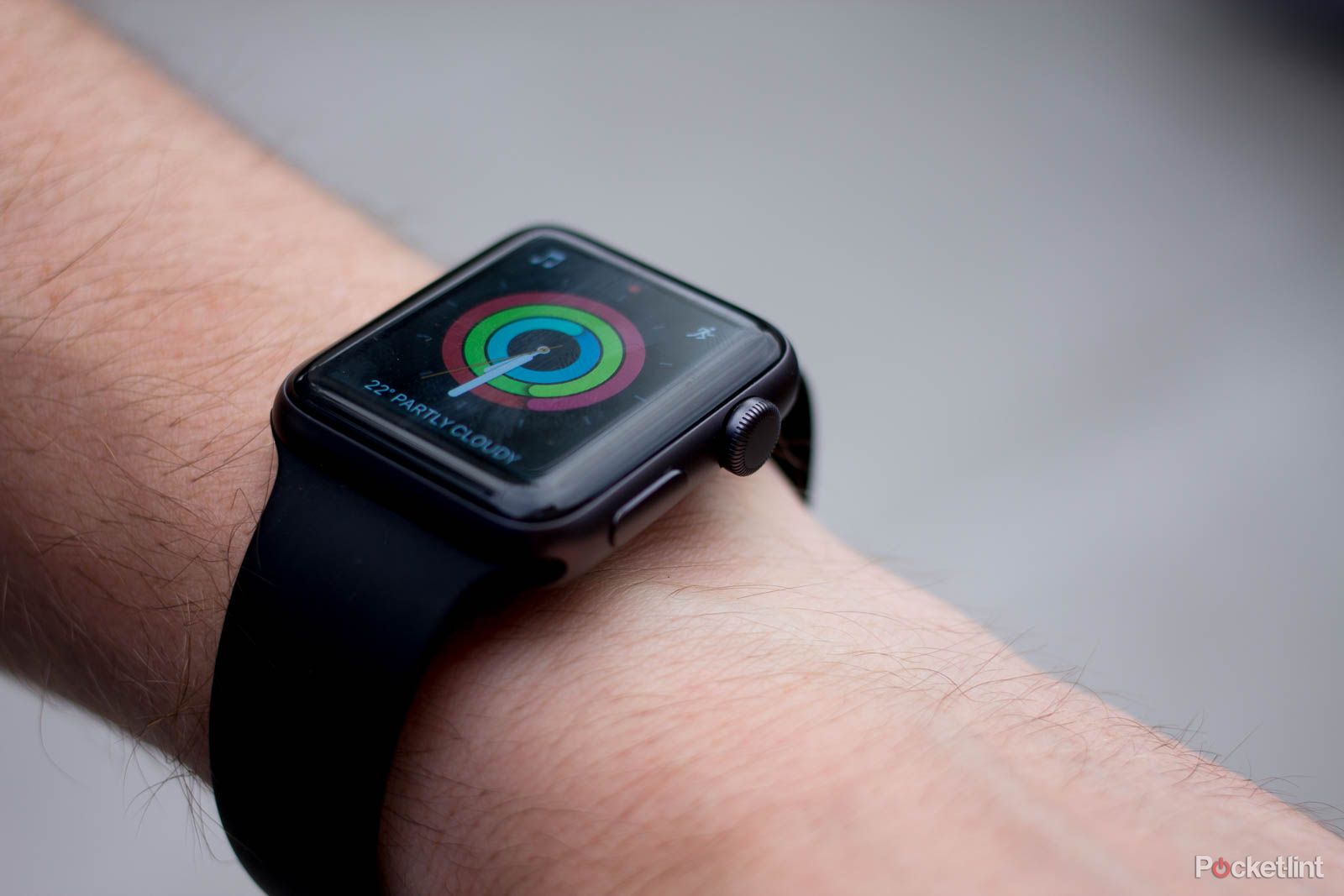 While it lacks the S9 SiP chipset, which we previously mentioned is now in the Series 9 and Ultra 2, it can still handle plenty of voice commands via Siri. You can set the watch up for button-free voice commands (simply raise the watch to your mouth and talk), where the ability to set reminders, create a shopping list and ask it how to say 'How are you?' in Chinese.
Naturally, many queries will require a data connection, whether that's over Wi-Fi or through cellular models, although you can control some of the SE's functionality purely through voice commands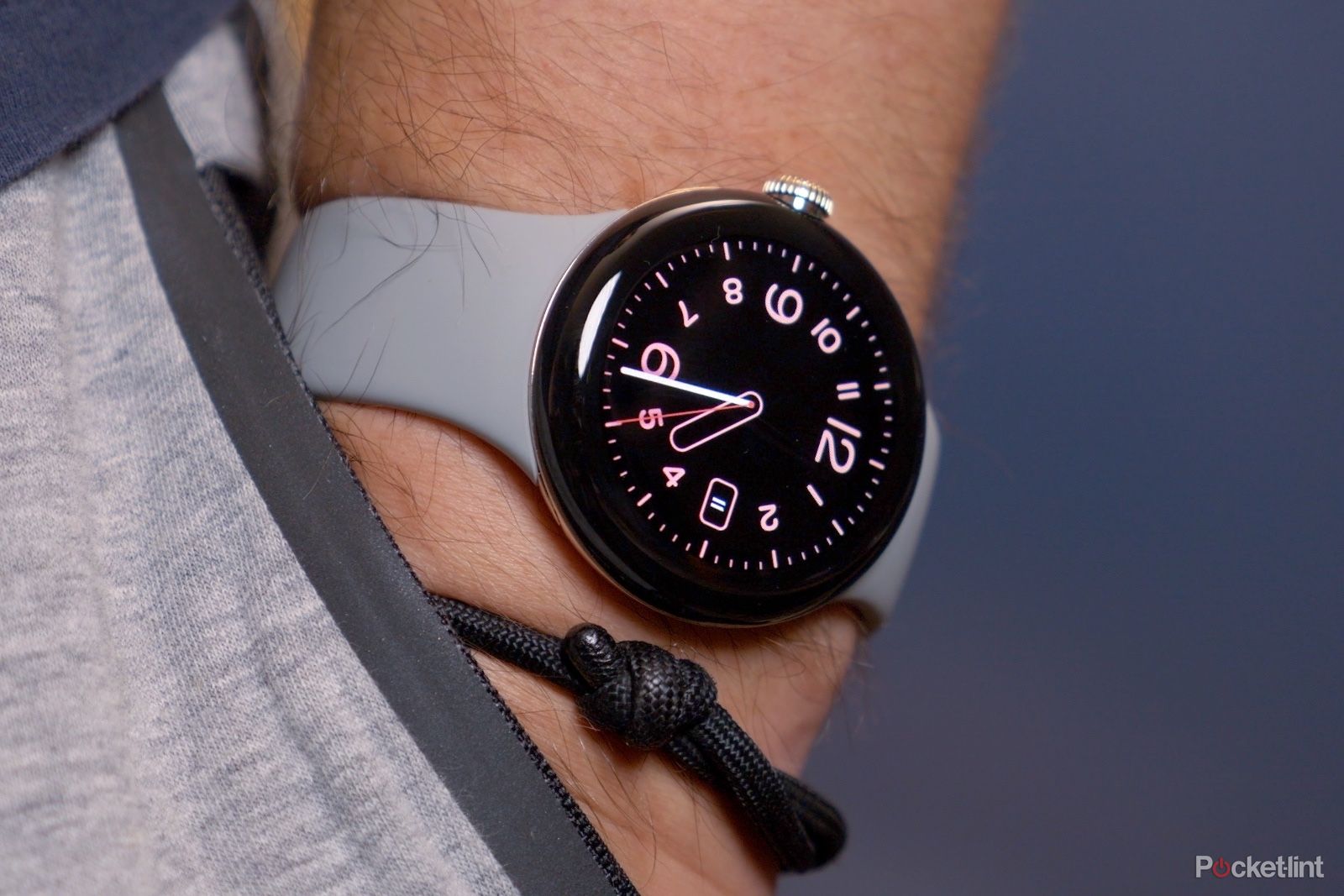 Google Pixel Watch (Wi-Fi)
5. The best for Google devotees
Google smarts for Android users
$309 $350 Save $41
Despite its relatively poor battery life and small bezel, the Pixel Watch experience is generally very good. You get pretty much everything you need from a wrist-worn gadget. There's contactless payments, great fitness tracking, interaction with notifications/messages, and downloadable third party apps and – crucially – watch faces you can customise.
Pros
Slick design
Fast charging
Fitbit fitness
Cons
Battery life poor
Small bezel
About to be upgraded
It is imminently due an upgrade, but it is still worth inclusion in this list, purely because it was the first Google watch for diehard Google users. The Google Pixel watch is also looking like a bit of a bargain these days.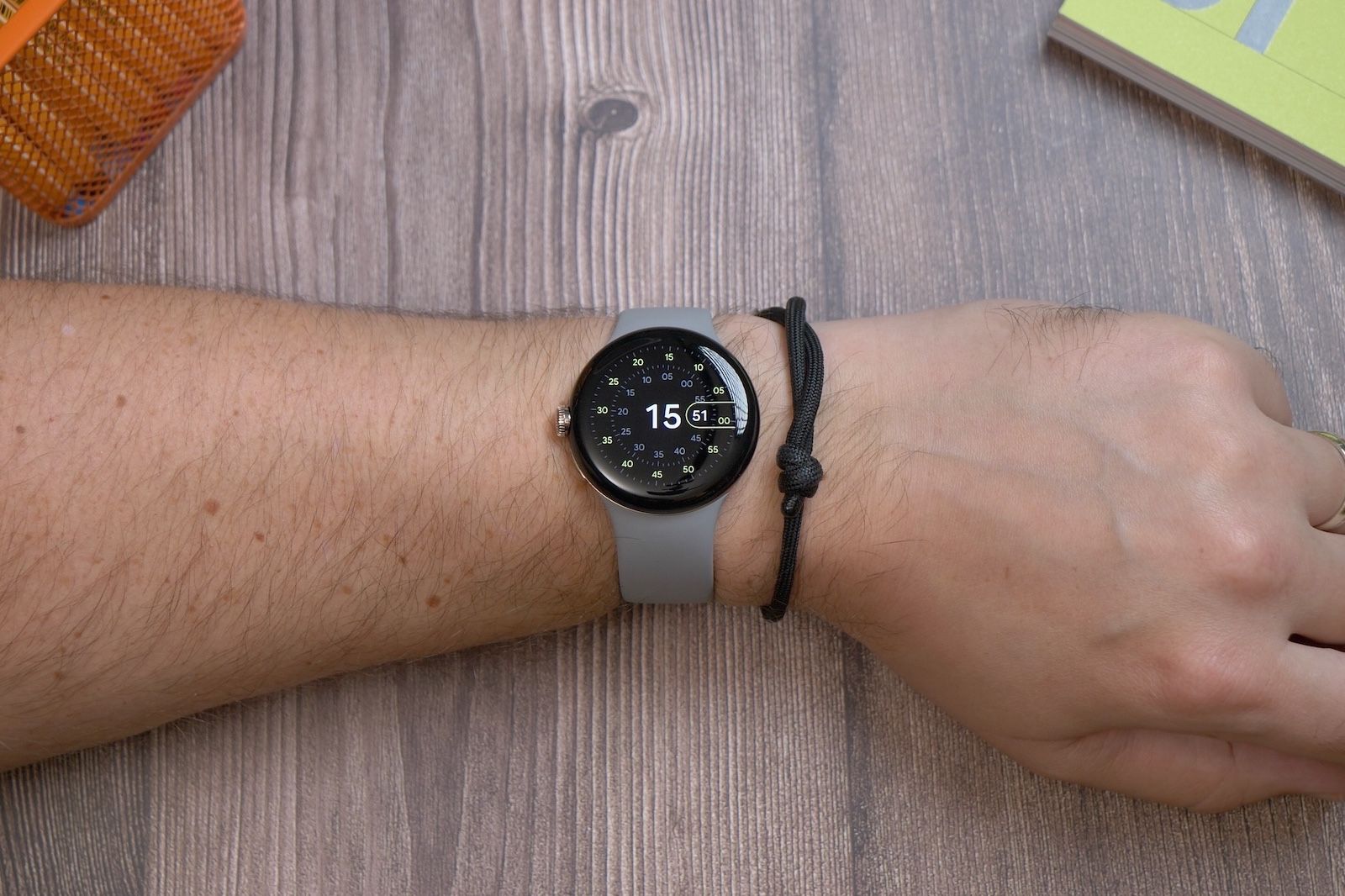 Pocket-lint
As a smartwatch, you get everything you ideally need: fitness tracking via Fitbit integration, contactless payments and notifications from your smartphone of choice. Seeing as it is from Google, it naturally offers Google Assistant from the wrist, allowing the wearer to do carry out a handful of handy tasks, without the need for hands.
The bottom line: What is the best smartwatch with voice assistant integration?
That will have to be the Apple Watch Series 9, as this latest device has been reviewed favourably by anyone in the team lucky enough to get their grubby mitts on one. Why? Well, the new chipset means more Siri integration, offering the ability to get health-based data without the need for Wi-Fi or cellular connection. Generally, we've found Siri and the Apple Watch to be among the slickest pairing when it comes to using a voice assistant on a daily basis. Everything from setting a quick timer when cooking, to kick-starting an outdoor run while you are trying you shoelaces is handled seamlessly.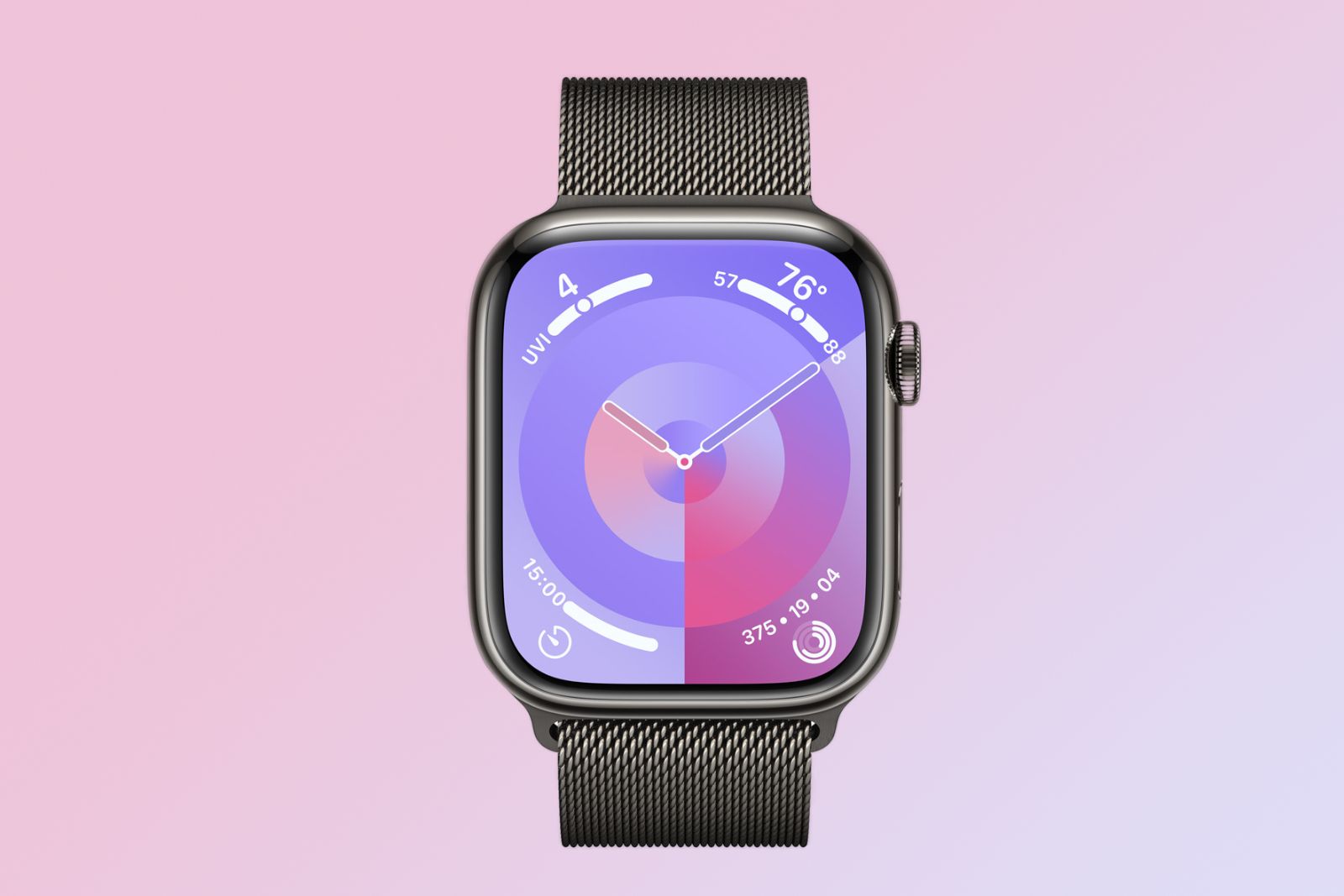 Apple
Apple Watch Series 9
Editor's Choice
The Apple Watch Series 9 offers a solid design, beautiful and bright display, more sensors than you'll know what to do with and more features than it's possible to list. It plays it a little safe, so if you have a Series 7 or Series 8, there isn't a huge reason to upgrade but for newbies or older owners, this is a well-rounded smartwatch with lots to love.
What is the best voice assistant?
That's a very personal question, and it has the potential to start an impromptu war between Android and Apple users. Personally, I've found Siri to be one of the most reliable voice assistants on any smartwatch, as it seems to handle natural speech with few issues. You can also do a lot with Siri on both the Apple Watch Series 9 and the Apple Watch Ultra 2. With the latter, I found my hands were otherwise engaged on many occasions, whether that was because I was climbing or riding a mountain bike along some tricky trails. Most of the time, Siri handled my requests with ease, cutting through wind noise and getting the job done without the need to repeat myself.
That said, Google Assistant is very good and comes highly rated by anyone using one of the company's smart devices. The same can be said about Alexa, a voice command that can be heard in most homes around the world these days. Perhaps the only voice assistant that still cops a bit of flack is Bixby – perhaps because Samsung hasn't invested the same sort of support or developmental hours as the aforementioned tech giants.
Trending Products

.