Setting out on a mission to determine the very best gaming headsets on the market was a daunting task. There are a plethora of options out there – wired, wireless, closed and open cup designs, stereo and surround sound headsets, oval and round earcups, leather and material finishes, the list goes on and on.
A lot of what makes a great gaming headset will be down to personal preference, but what we were looking for was a product that struck a perfect balance between quality of design, value for money and the features that gamers would love. To create this list, we worked through a mass of PC gaming headsets (many of which are also compatible with consoles) to whittle down to a list of finalists that we're sure you'll love and will compliment your setup.
If you're looking for the best gaming headset for your money, then stick with us as we break down the very best we've seen – including all the reasons why you should consider adding them to your shortlist
Best PC gaming headsets: Our top picks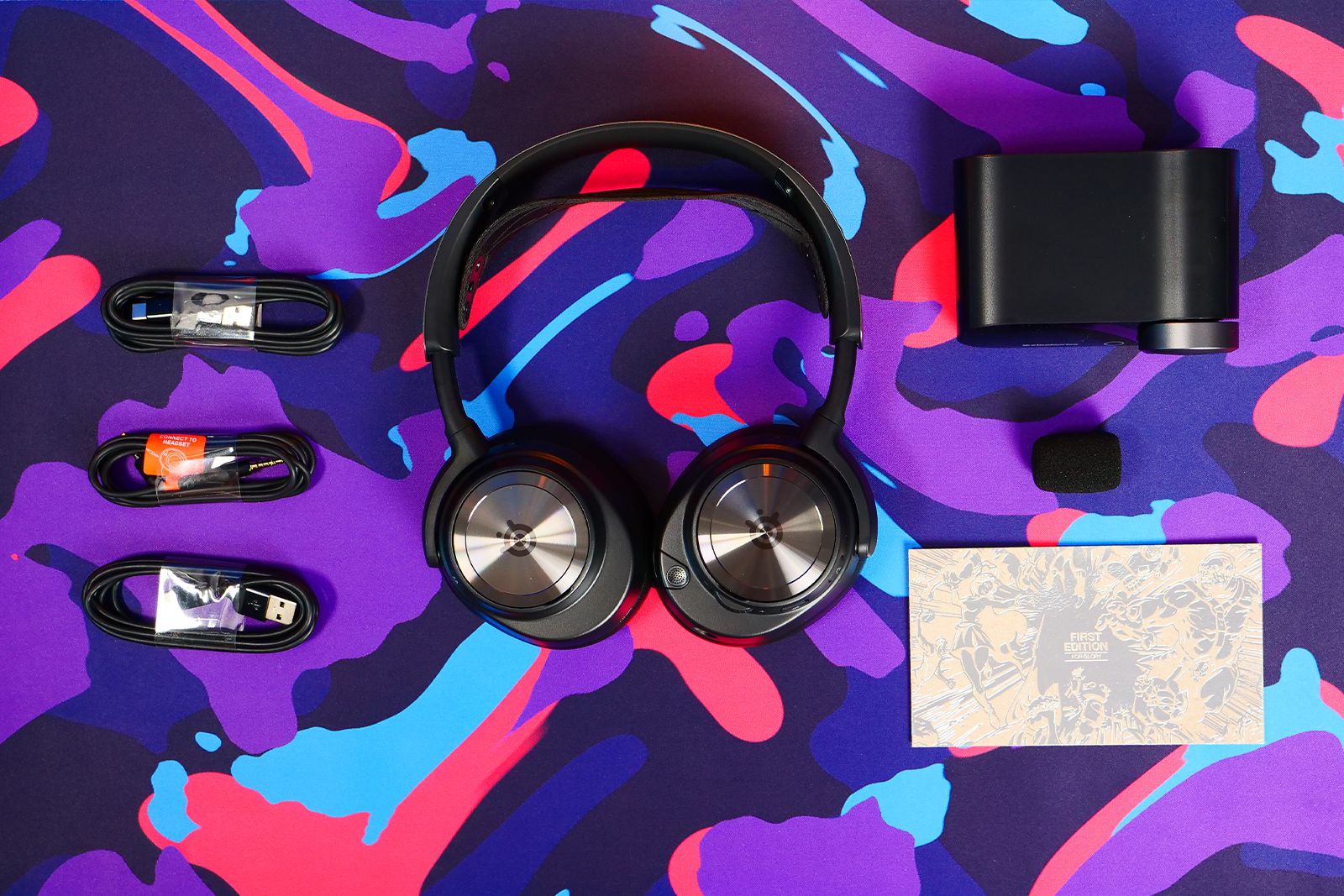 SteelSeries Arctis Nova Pro Wireless
1. Best PC gaming headset overall
A staple for great sound
This SteelSeries does it all, with fantastic audio, customisable sound and many other highlights too.
Pros
Swappable batteries
Dual connectivity
Great customisable sound
Active noise cancellation
Cons
Battery life could be better
ANC isn't perfect
The SteelSeries Arctis Nova Pro Wireless is the cream of the crop of gaming headsets and our current favourite for several reasons.
It boasts not only great sound and a comfortable fit but also dual connectivity with both Bluetooth and 2.4GHz wireless. You can use those at the same time as well.
Unlike most headsets, this one also comes with active noise cancellation which helps eliminate pesky background noise and lets you focus on your game.
There are also swappable batteries. With two included so you can have one on charge while the other is in use. Meaning your gaming is rarely ever interrupted.
All this is rounded off by SteelSeries Sonar sound that offers tweakable audio for specific games including things like highlighting footsteps in first-person shooters.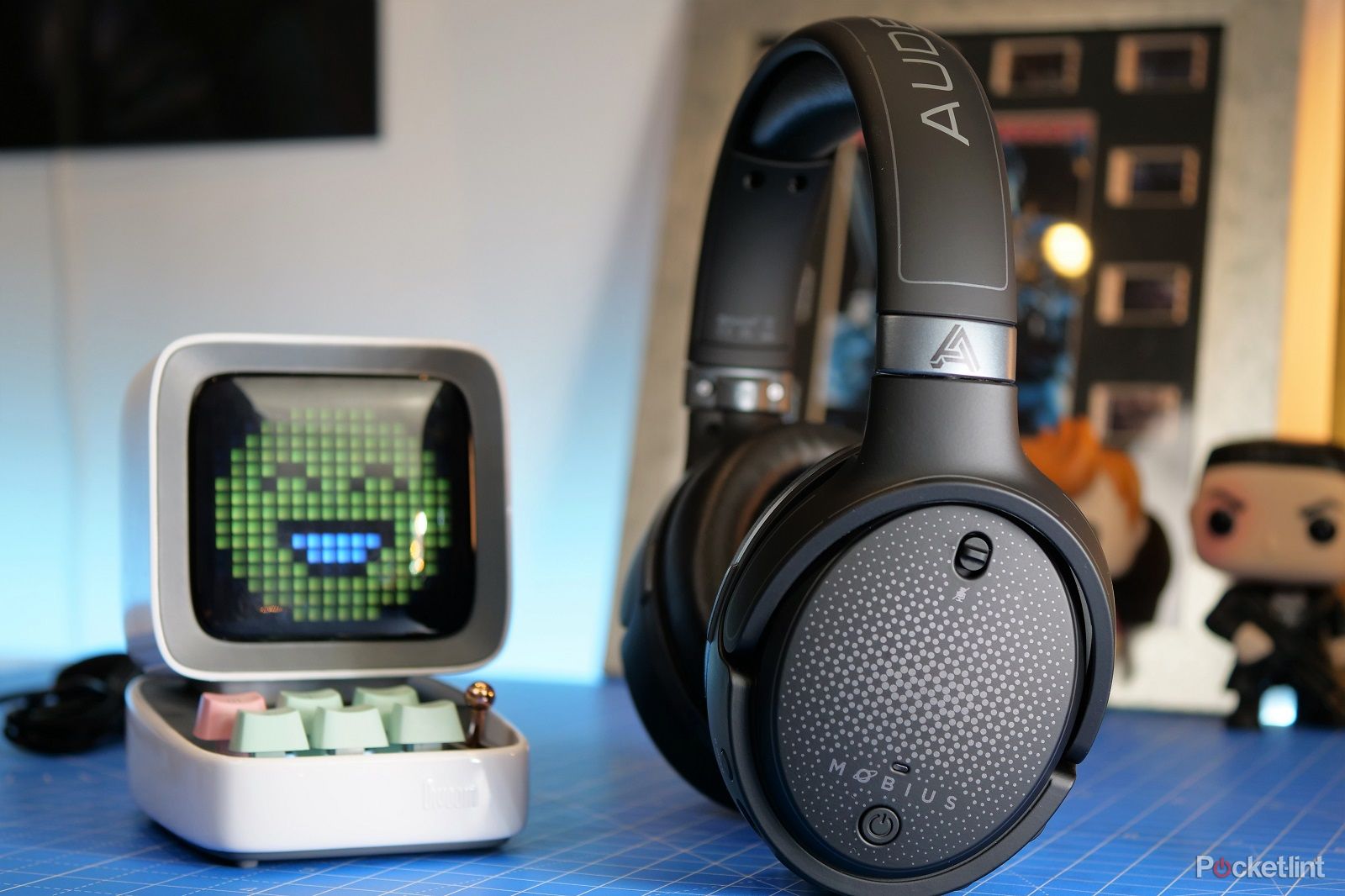 Audeze Mobius
2. Best PC gaming headphones for big sound
Another awesome headset
The Audeze Mobius offers premium high-quality design, fantastic audio, brilliant comfort and more.
Pros
Huge drivers deliver a big sound
Comfortable design with large earcups
Interesting 3D audio
The Audeze Mobius is one of the most interesting gaming headsets on our list thanks to Waves Nx head tracking technology that delivers "immersive 3D audio" by changing the sound to account for the tilt or turn of your head as you play. Combine this with 7.1 virtual surround sound and hi-res audio options and you have some seriously impressive positional audio.
The Mobius boasts awesome 100mm planar magnetic drivers which are capable of delivering a max of 50,000Hz frequency response, with 96Khz sample rate and 24-bit depth resulting in a rich, impressive and convincing sound.
Deep earcups, comfortable padding and a solid build quality round off a superb package.
If you can't find the Mobius in your region then the Audeze Penrose and Audeze Maxwell are valid alternatives and equally excellent headsets from the company.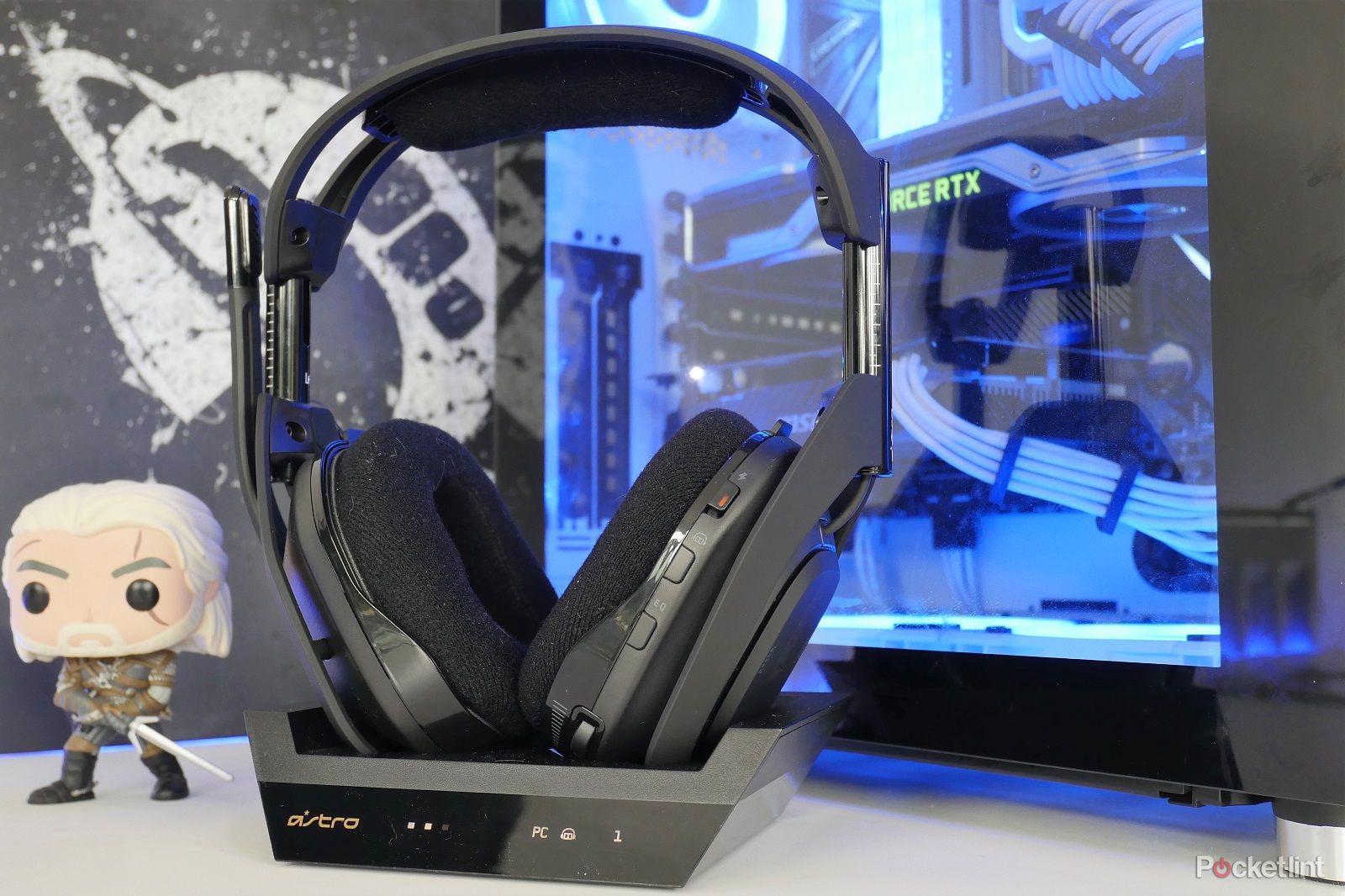 Astro A50 wireless gen 4
3. Best versatile PC gaming headset
Most comfortable wireless gaming headset
$262 $300 Save $38
If comfort is top of your list when it comes to purchasing a gaming headset, then look no further.
Pros
Multiple connection options
Wonderfully soft ear cushions
Convenient charging
Cons
No way to replace the batteries
No Bluetooth
The Astro A50 wireless is an uber-comfortable gaming headset. Sporting velour-style cloth ear cushions, we feel like we're wearing small puffs of heavenly goodness resting on our ears. It's also lightweight and easy to wear for hours and hours.
Astro A50 is also able to deliver fantastic sound quality with deep bass notes and impressively convincing surround sound. A number of equaliser settings tuned Astro Audio V2 and Dolby options give you plenty to choose from sound-wise.
When not in use, this headset is simply docked into the charging base which connects to your computer via microUSB for power and audio. Thanks to 15-hour battery life and convenient charging we found we were able to get a full day's use out of this headset on a regular basis without any need for extra juice.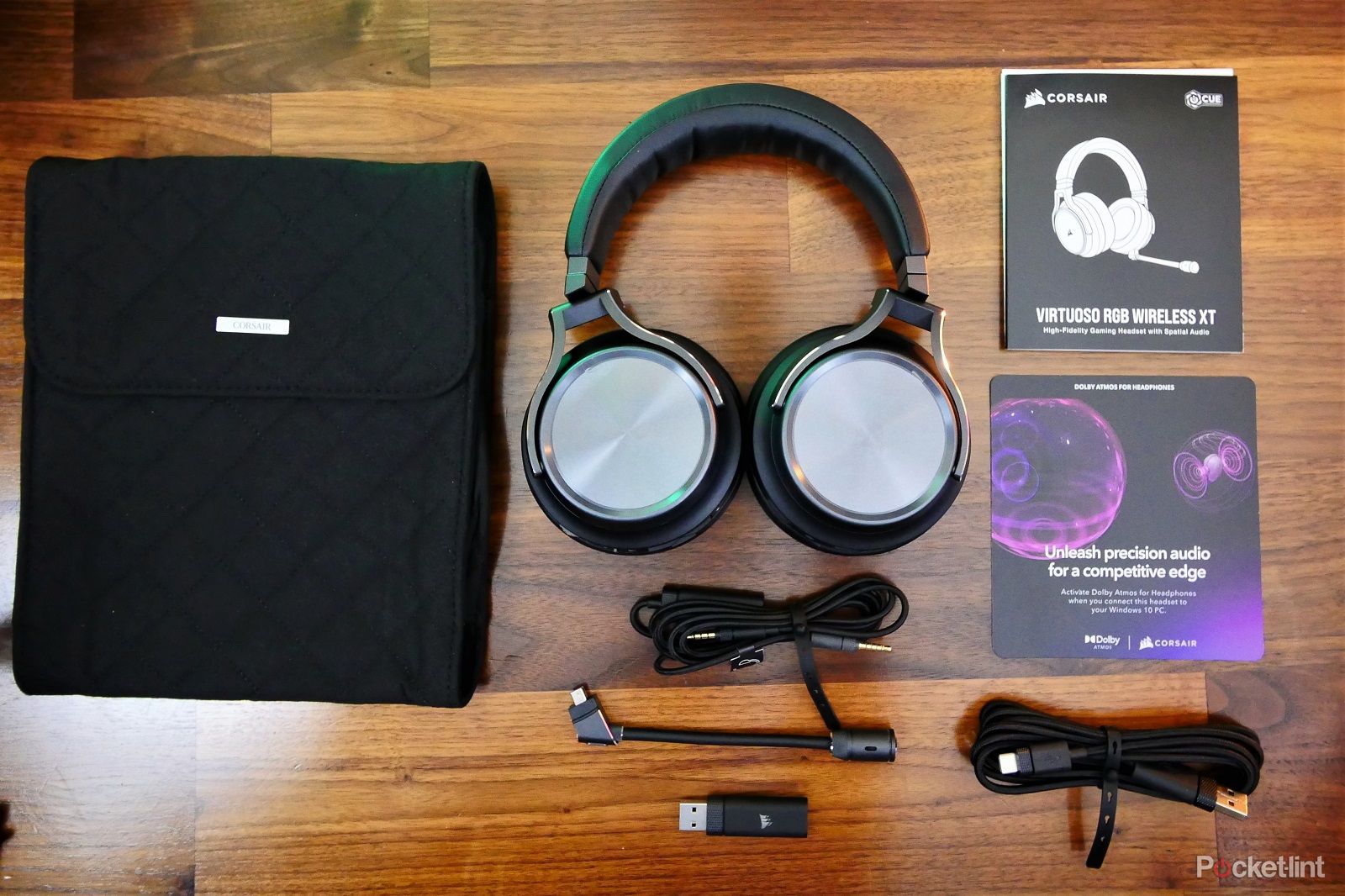 Corsair Virtuoso RGB Wireless XT
4. Best high-fidelity PC gaming headset
Superb high-res headset
$229.99 $269.99 Save $40
The Corsair Virtuoso is our favourite high-res, high-fidelity gaming headset with audio that really floats our boat.
Pros
Multiple connection options
Superb build quality
Fantastic mic
Excellent high-res audio
Cons
Earcups are too small for large ears
If you think of yourself as a bit of an audiophile and only the very best audio is enough whatever you're doing then the Corsair Virtuoso RGB wireless XT may be for you. This is an upgrade to the original Virtuoso with a number of nice new changes that make it even more appealing.
Multiple connection options now include Bluetooth connectivity with Qualcomm AptX HD for hi-res audio streaming via something like Tidal. That connection sits alongside wired ones via USB-C and 3.5mm as well as wireless with SlipStream wireless.
It's well-designed and comes with a high-quality finish that includes faux leather memory foam cushioned ear cups, a padded headband and an adjustable size that can be easily tweaked to fit your head.
The Virtuoso XT sports 50mm custom drivers that are capable of delivering hi-res, high-fidelity (96Khz) audio when you plug into a PC. Alternatively, you can use it wirelessly with 24bit/48kHz audio for as long as 15 hours.
A high-quality, broadcast-quality microphone rounds off a superb package. The only downside is the round earcups that might be uncomfortable for some.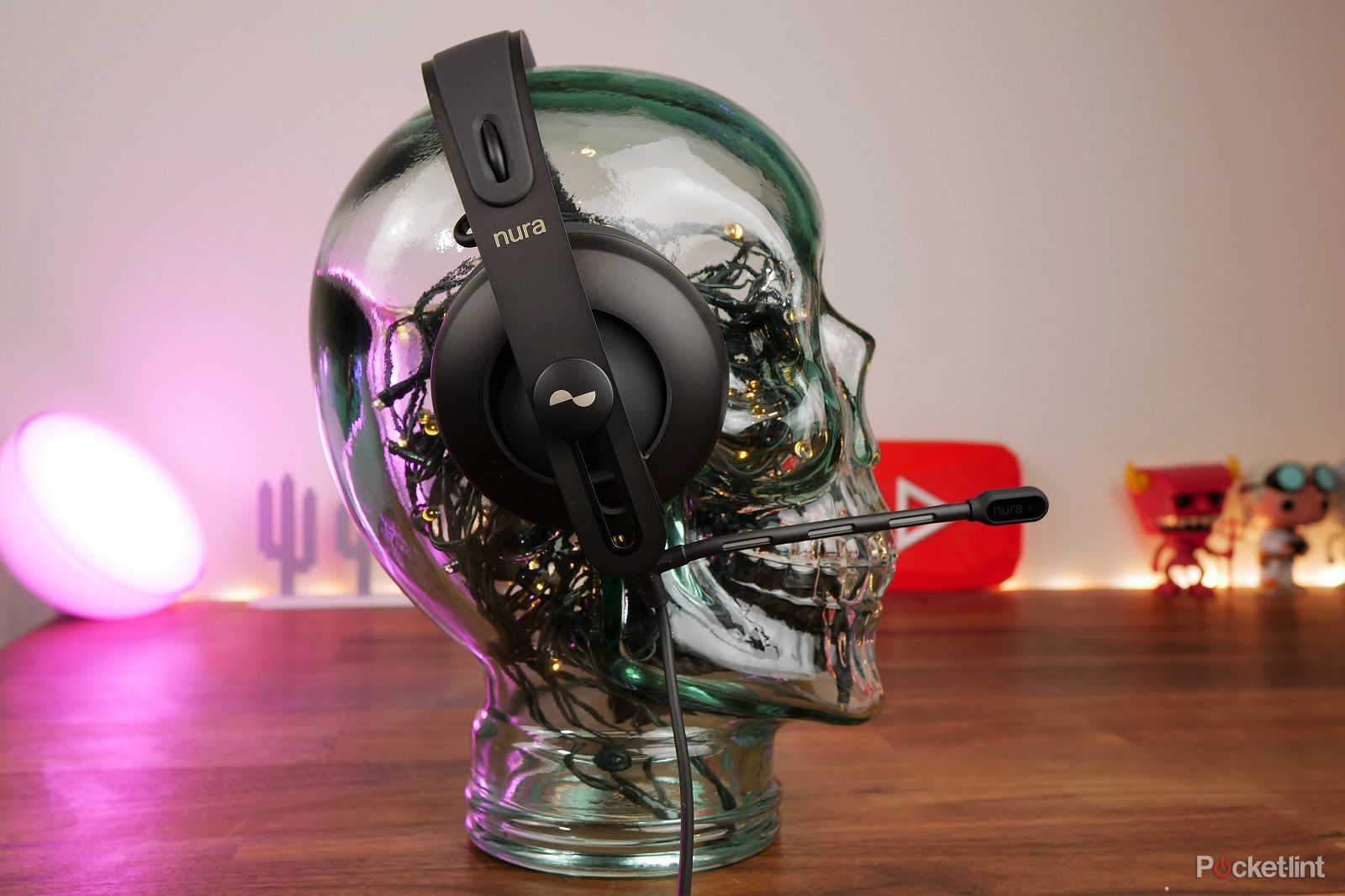 nuraphone + nuraphone gaming microphone
5. Best customisable PC gaming headset
Unique, yet functional
This set up certainly won't be for everyone, but the sound of Nuraphone is certainly something special.
Pros
Unique design
Superb noise-cancelling properties
This is a fairly interesting bundle that takes the unique Nuraphone headphones and transforms them into a gaming headset.
These are unusual headphones that use both in-ear and over-ear designs to immerse you in the sound. The technology contained within these headphones also allows them to be personalised to your specific hearing. On initial setup, the app measures the way your eardrum responds to sound and adjusts audio accordingly. The result is incredibly personalised audio that you really need to witness to appreciate.
The in-ear and over-ear design is then backed up by active noise cancellation to really immerse you into what you're listening to. Plug into the nura gaming microphone and you can then take this personalised sound into the gaming world as well. The design takes some getting used to, as you have silicone tips in your ears the whole time, but the way the audio surrounds you is undeniably excellent.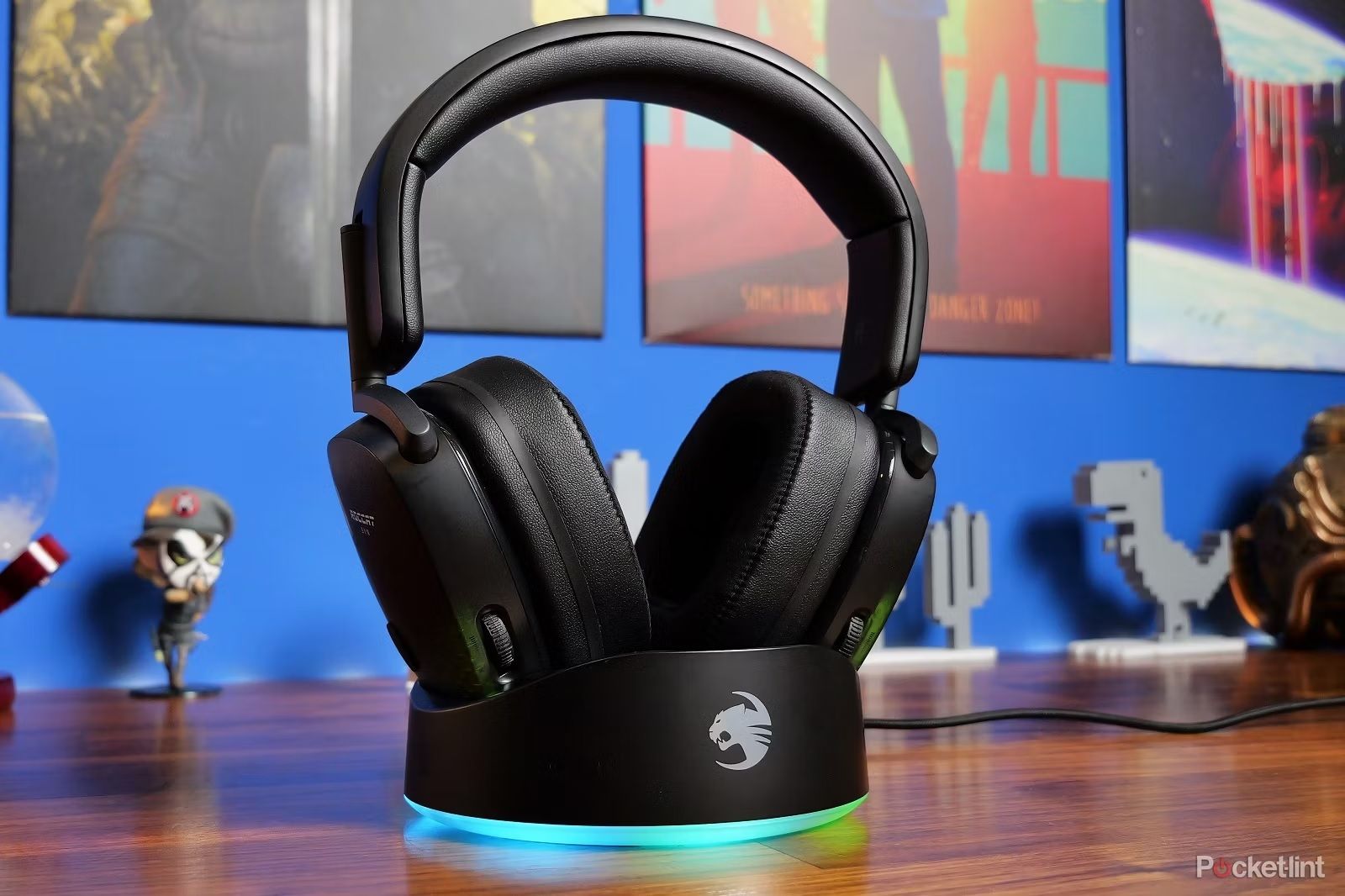 Roccat Syn Max Air
6. Best PC gaming headset with large earcups
Loud and immersive
The Roccat Syn Max Air is a serious bit of kit. A great sounding headset that's comfortable and easy to wear with convenient charging and more.
Pros
Large all-encompassing ear cups
Customisable Super Human sound
Incredibly loud audio
Cons
Battery life isn't amazing
Dock is fiddly
The Roccat Syn Max Air is an interesting alternative for those with larger ears and bigger heads.
This is a wireless headset with great sound that includes so-called "Superhuman Hearing" options to customise audio and hear things like enemy footsteps in-game.
It comes with an RGB-rich charging dock which acts as the transmitter for your audio, but also somewhere to drop your headset when you've finished so it's charged and ready to go next time. That dock is a bit fiddly, but it's still better than having to plug in a wireless headset constantly.
Highlights of this headset include ridiculously loud drivers which are frankly too loud at times. As well as superbly comfortable deep and large ear cushions that block out external noise and immerse you in the sound.
This headset also has both Bluetooth and 2.4GHz connections which work at the same time. Plus two volume wheels, one of which can be customised within the software.
All told a great headset for the money.
Bottom line: What is the best headset for PC gaming?
Loud, comfortable, and boasting dual-connectivity, the SteelSeries Arctis Nova Pro Wireless headphones are our tried-and true pick for the top gaming PC headphones around.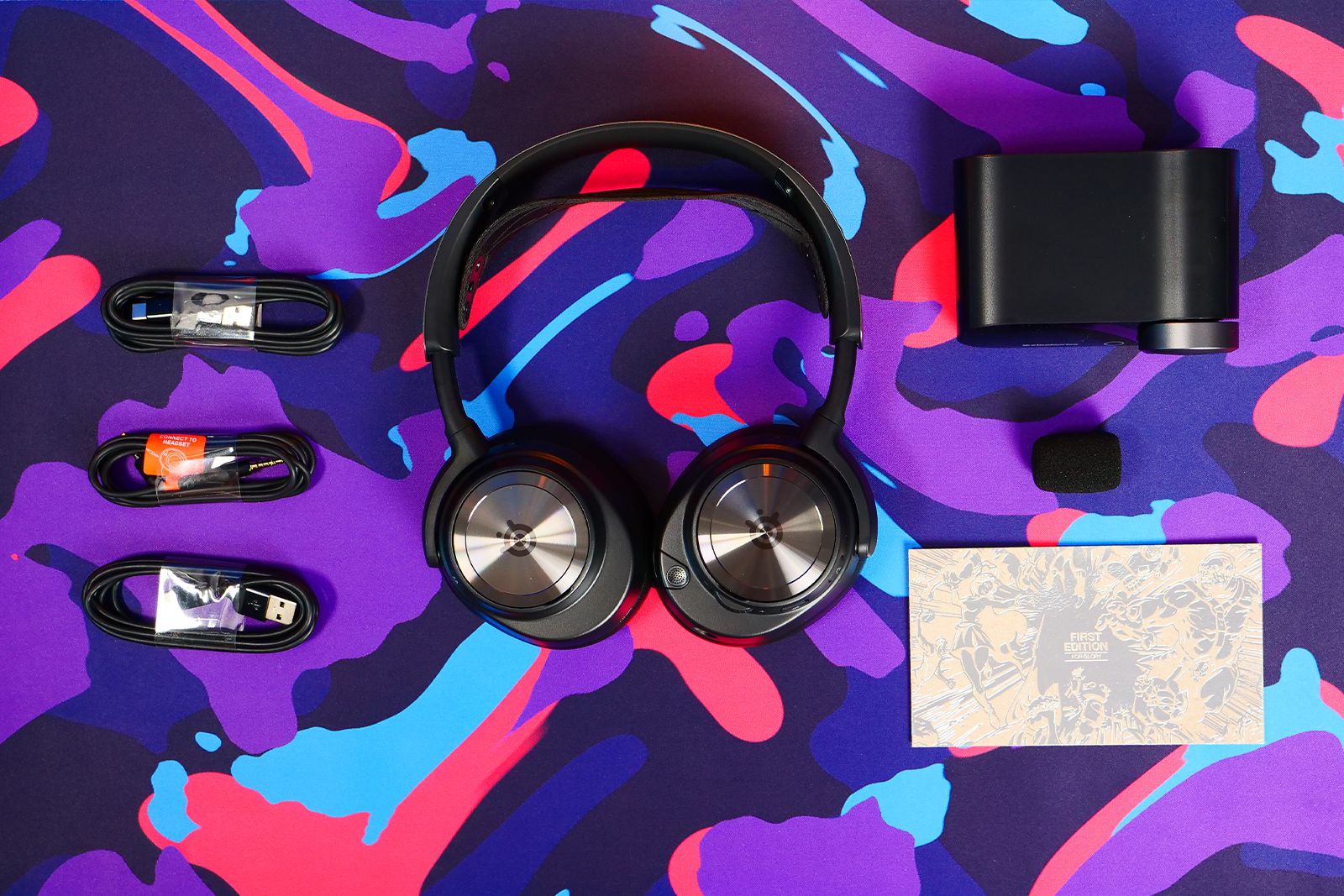 SteelSeries Arctis Nova Pro Wireless
Editor's Choice
A staple for great sound
This SteelSeries does it all, with fantastic audio, customisable sound and many other highlights too.
How to choose a PC headset
Choosing a headset can be tricky. There are a lot of different headsets on offer out there with various different features and specs that make them appealing for different reasons. It's important to think about what matters most to you.
What's your gaming headset budget?
Budget can obviously make a big difference. On this list we've rounded up the best money can buy and some of them are particularly expensive. There are plenty of good alternatives available for less though.
Do you need a wireless headset?
There's a lot to be said about the convenience of a wireless headset. Having no cables makes you free to move more easily and step away from your PC if you need to. Sometimes though, you'll get better sound when plugged in. The Corsair Virtuoso XT, for example, offers high-resolution sound when plugged in rather than being used wirelessly. This gives you a bigger audio range and richer sound.
What about the headset's mic?
Does a microphone matter? Or have you got a standalone USB mic or XLR microphone already? Standalone microphones offer better quality generally, but if you don't have the space or the budget then some headsets deliver the goods. Again the Corsair Virtuoso XT has a broadcast-quality microphone that sounds fantastic. But if microphones don't matter as you're mostly playing single-player games than you can buy a different headset.
Trending Products

.