One reason why we fell in love with Apple products is because they're safe. However, don't let this give you a false sense of security. You're still vulnerable to cyber threats on iPhone as on Android. More iPhone users are integrating virtual private networks (VPNs) as part of their digital safety routine. VPNs provide online protection while also giving you the convenience of accessing geographically restricted content and sites from overseas.
The challenge with Mac, iPhone, and iPad VPN apps is that they're quite limited in features, thanks to Apple's built-in software restrictions and strict app publishing policies. Also, it's not easy getting money-back refunds for software purchases made via the App Store, so you'll have to be a bit more precise while picking a VPN. To that effect, I have shortlisted some of the most reliable VPNs for iPhone.​​​​​​
These are the best iPhone VPNs to consider
ExpressVPN
1. Best overall VPN for iPhone
Reliably fast and secure connections on iPhone
ExpressVPN is a buy-once-and-forget type of VPN with all the features in place to support any type of browsing activity.
Pros
A fast built-in protocol
Secure encryption with PFS
Simple apps on iPhone
7-day free trial
Cons
Slightly expensive plans
No ad-blocker
ExpressVPN puts in a lot more features for iPhone users than most rivals. To start you off, there is a 7-day free trial to experience all the premium features for a limited time. The paid features include access to servers across 94 countries and over 120 locations, so you get IP addresses anywhere.
It's much easier to access geo-blocked platforms like Netflix with ExpressVPN because all the servers are obfuscated to hide the fact that you're using a VPN. You can smoothly stream 4K videos on your iPhone, thanks to a built-in fast and secure internet tunneling protocol called Lightway.
ExpressVPN also provides better encryption than most services because it's reinforced with a robust perfect forward secrecy (PFS) system. This tech ensures secure cryptographic keys are changed as frequently as possible to safeguard your data and internet connection from hackers.
The app has an intuitive interface on iPhone, so you can easily use it without any prior VPN experience. Subscriptions start from $8.32, and you can connect up to eight devices with any of the plans.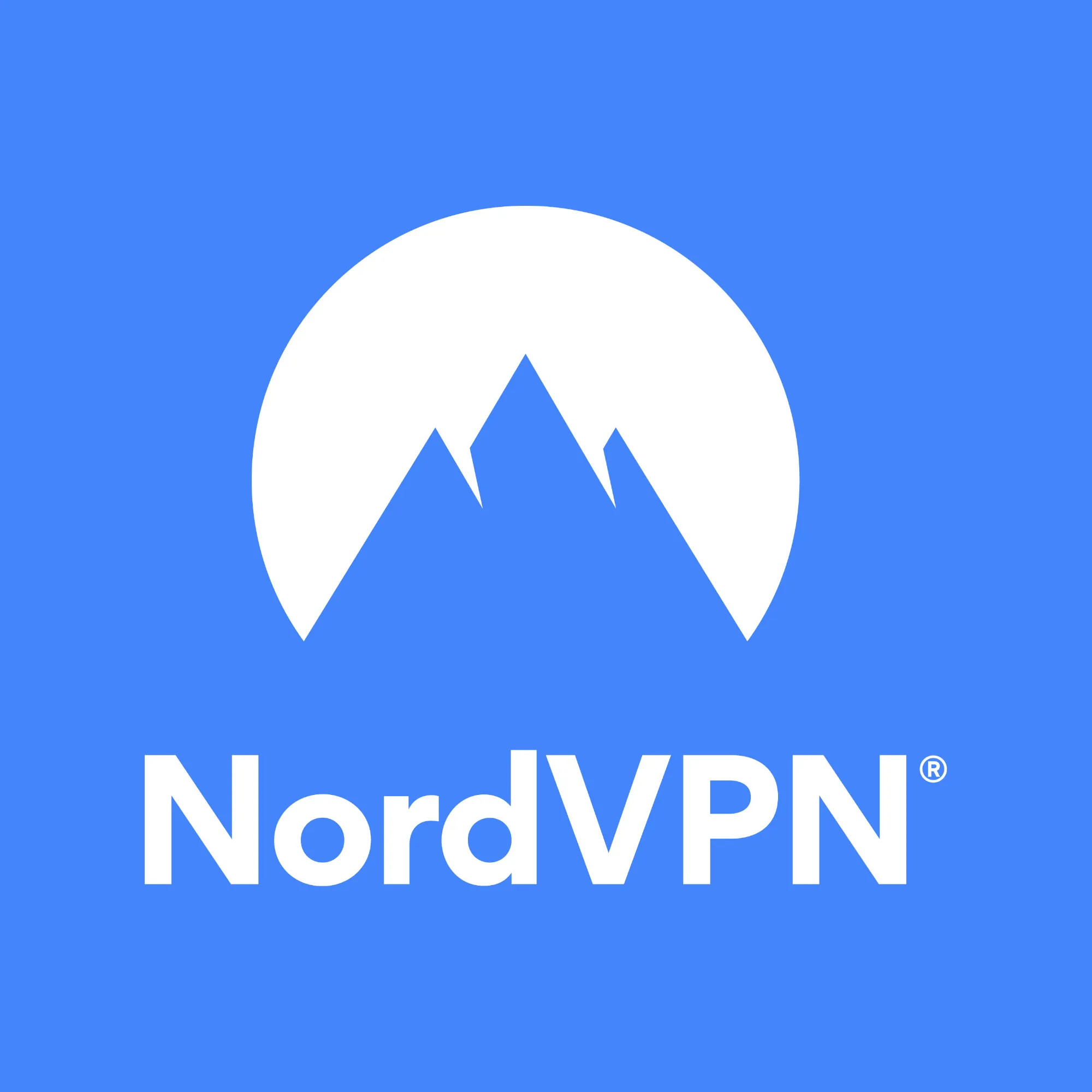 NordVPN 
NordVPN
2. Best premium VPN for iPhone
A VPN for high-end security anywhere
Remarkably secure features to help keep your connections on iPhone safe while also preventing hidden intrusions.
Pros
Ad/tracking/malware blocker
Strong encryption and an audited no-logs policy
Double VPN servers
Cons
No kill switch on iOS
Occasional connectivity issues
NordVPN offers a Threat Protection Lite feature on iPhone to prevent potential risks from harming your device while connected to the internet. It prevents web trackers from communicating with your apps and also warns you before opening suspicious links. The feature can also block popup ads, though some genuine sites might also be blocked in the process.
A high-end AES 256-bit encryption enables you to safely use your iPhone device on public hotspots without fear of losing your sensitive data or getting spied on. The VPN also has a leak protection feature to prevent accidental exposure of your IP details. There's ample selection of secure internet tunneling protocols, but the proprietary NordLynx protocol and IKEv2 deliver better performance on iPhone.
NordVPN's network of 5,000+ servers in 60 countries may look average, but the VPN also offers different specialty servers. You can connect to torrenting servers, Onion Over VPN servers, or Double VPN servers (they bounce your traffic through multiple servers at once to cover your tracks).
The lowest NordVPN subscription is $3.79, and all plans have a 30-day money-back guarantee.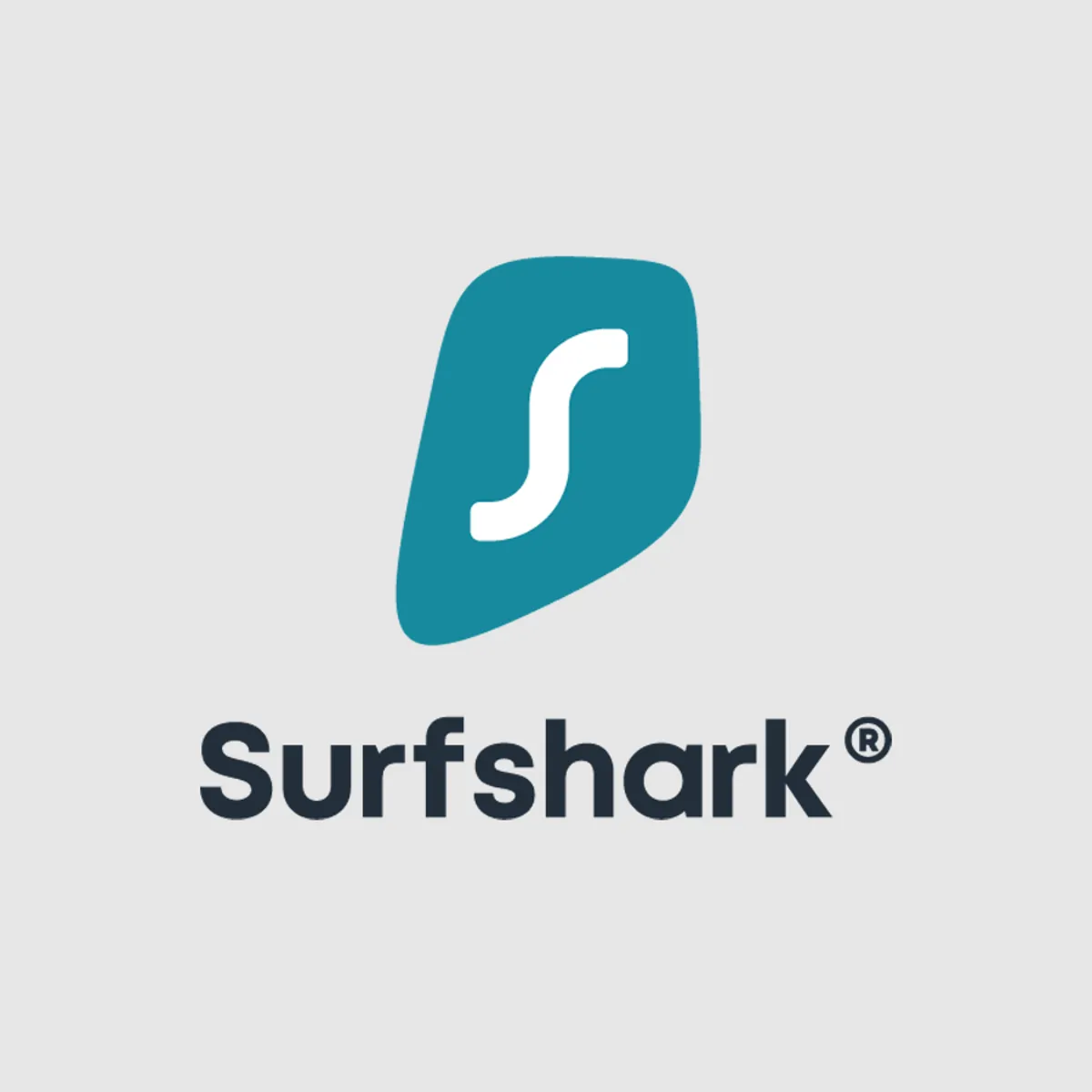 Surfshark
Surfshark
3. Best value VPN for iPhone
A VPN for international travel
Surfshark keeps you up-to-date with the world by providing hands-on tools to bypass geoblocks and network restrictions.
Pros
NoBorders Mode
Servers in 100 countries
Unlimited connections
Cons
Inconsistent speeds
Pricey monthly plan
If you're traveling and worried about internet censorship in your destination country, Surfshark can help. It integrates special tools on iPhone like NoBorders Mode to detect network restrictions and recommend the servers to use on such places. There's also an obfuscation feature called Camouflage Mode to hide the fact that you're using a VPN to access restricted web.
The server coverage spanning 100 countries is another strength of Surfshark. You can get an IP address for any country and avoid geographical restrictions in your region. CleanWeb, a tracking and malware blocking feature, also protects you from spam and phishing links while browsing on your iPhone.
Surfshark allows you to simultaneously connect as many devices as you want with any of its plans. There are flexible short and long-term subscriptions to choose from, beginning from $2.30/month.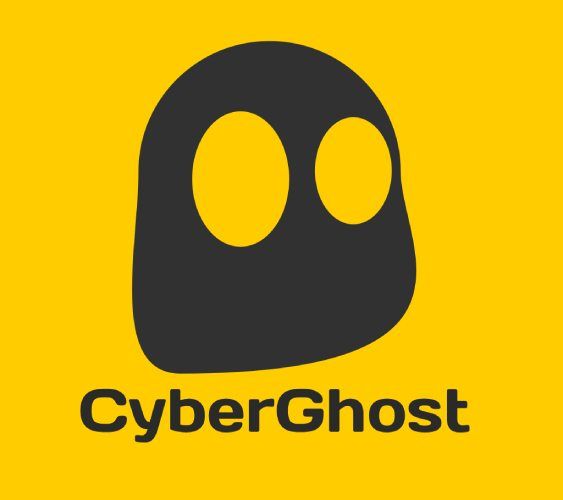 CyberGhost
4. Best Netflix use VPN for iPhone
Unlock the world of content with a VPN
CyberGhost saves your time with Netflix-ready servers to conveniently watch content anywhere.
Pros
Optimized servers for Netflix and more
Dedicated IPs
7-day free trial on iOS
Cons
Overcrowding on some servers
No OpenVPN protocol on iOS
CyberGhost makes accessing Netflix on iPhone easy because it offers optimized servers for Netflix and several other streaming platforms. You can easily unblock Netflix libraries including in the US, the UK, France, Australia, and many more countries. Even the regular servers which are spread over 100 countries work with Netflix.
The service also offers dedicated IP addresses at a little extra fee. These aren't shared with anyone else, allowing you to consistently bypass platform geoblocks without raising suspicions.
While using CyberGhost on iPhone, you can choose from a variety of internet tunneling protocols, including WireGuard. It doesn't limit bandwidth usage (even for data-intensive activities like 4K streaming), so you can watch all day without interruptions.
If you want to try the VPN for free before committing, CyberGhost offers a 7-day free trial on iOS (Android users only get three days). It also has one of the longest money-back guarantees lasting 45 days, and the subscription prices start from just $2.11.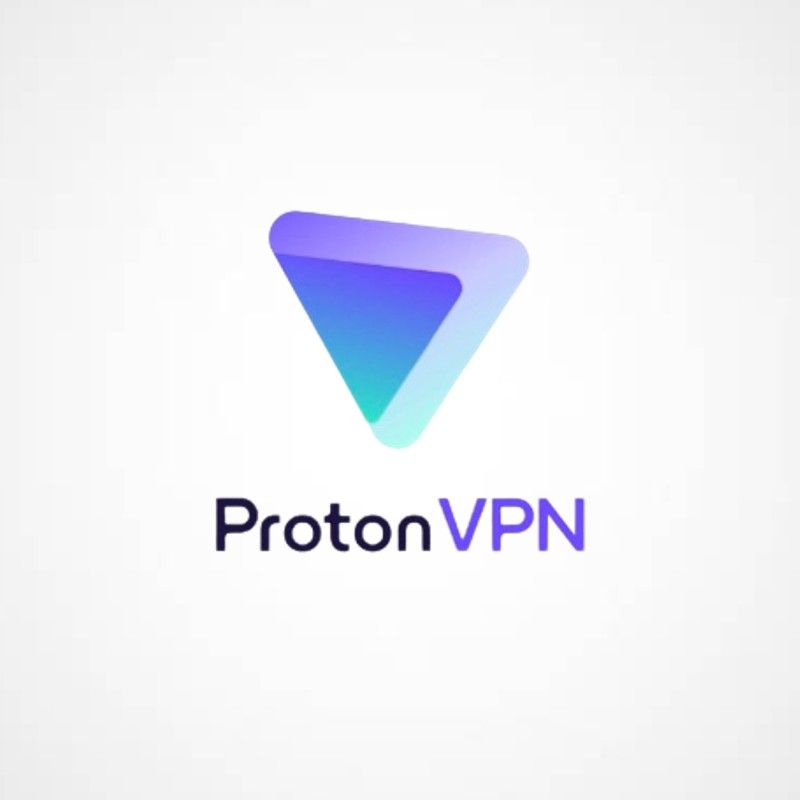 ProtonVPN/Pocket-lint 
ProtonVPN
5. Best free VPN for iPhone
Surf the worldwide web stress-free
With ProtonVPN's unlimited data transfer, you can experience the ultimate premium service in a free VPN.
Pros
Unlimited Bandwidth
No ads
Secure iPhone connections
Cons
Slow speeds on the free plan
No live support
ProtonVPN offers a free version that works on iPhones. There are many free VPNs, but ProtonVPN is among my favorite because it doesn't impose bandwidth limits (most allow you only a maximum of 10GB/month). This means you can stream, browse, and download all you want without any worries.
You won't be bothered by ads while using the free ProtonVPN app on your iPhone device. This is a good sign security-wise because it means the service doesn't allow any third-party trackers on the app. Most free services use trackers to collect data about your online browsing activities in order to serve you with relevant ads.
ProtonVPN uses the best encryption standard (AES 256-bit) on its free service so that you get the most secure connections. You can access servers in three locations on the free plan namely, the US, Netherlands, and Japan. A free account limits you to only one device, but premium plans (starting from $4.99) allow you up to ten simultaneous connections.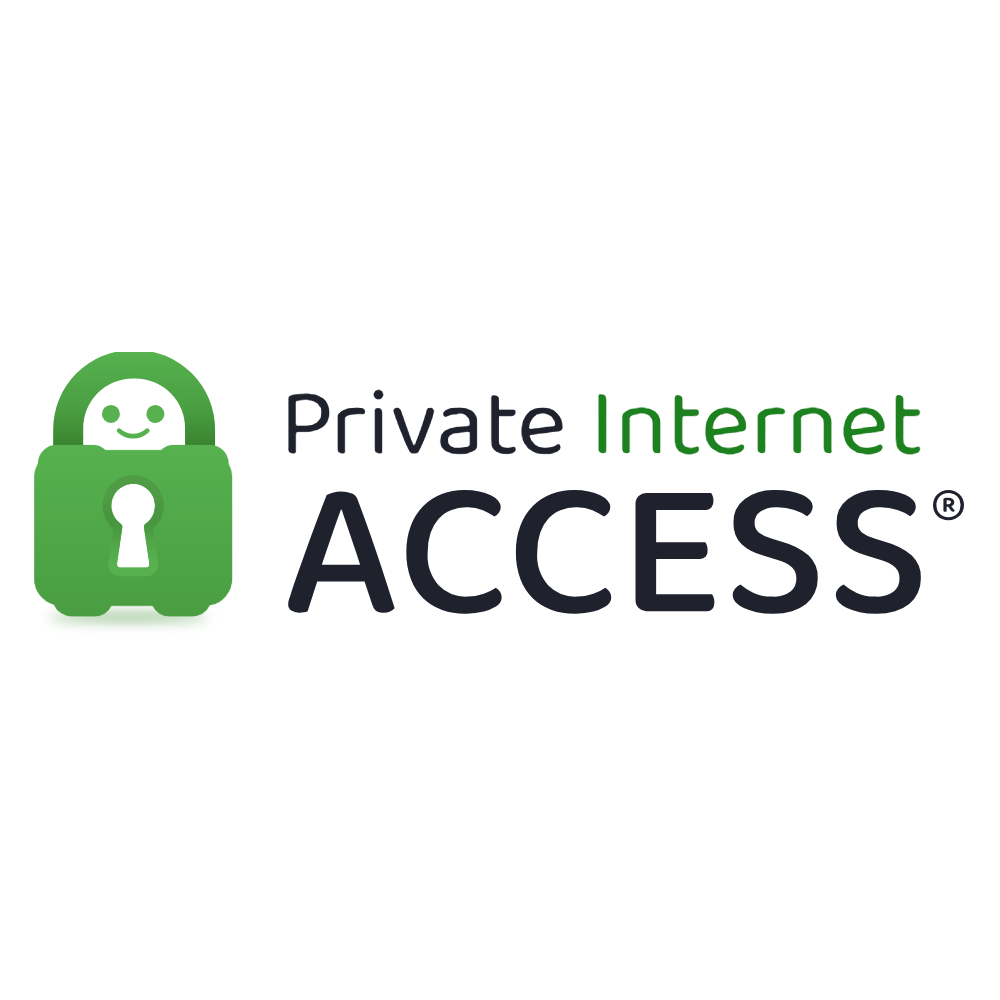 PrivateAccess
Private Internet Access
6. Budget VPN for iPhone
A premium VPN that's easy on your purse
PIA lets you enjoy an elite service with minimal server congestion and flexible protection.
Pros
Slightly cheaper
Over 30,000 servers
Customizable encryption
Cons
Cluttered settings
Not in a privacy-friendly jurisdiction
With affordable plans starting from $2.11, PIA is one of the most economical VPNs for iPhone. It's a good selection if you want a VPN packed with lots of features while also remaining affordable. Aside from the cheap prices, PIA offers a 7-day free trial on iOS and another 30-day money-back guarantee.
This VPN has one of the largest server counts (over 30,000 in 91 countries). This is an advantage because it eliminates the problem of overcrowding due to many users sharing a few servers. You can expect much faster speeds when connected to servers in the US or across Europe since most servers are concentrated in these regions.
PIA lets you customize the security on your iPhone by offering AES 128-bit and AES 256-bit encryptions. Both of these are safe, but AES 256-bit is recommended in high-risk places because it's more robust.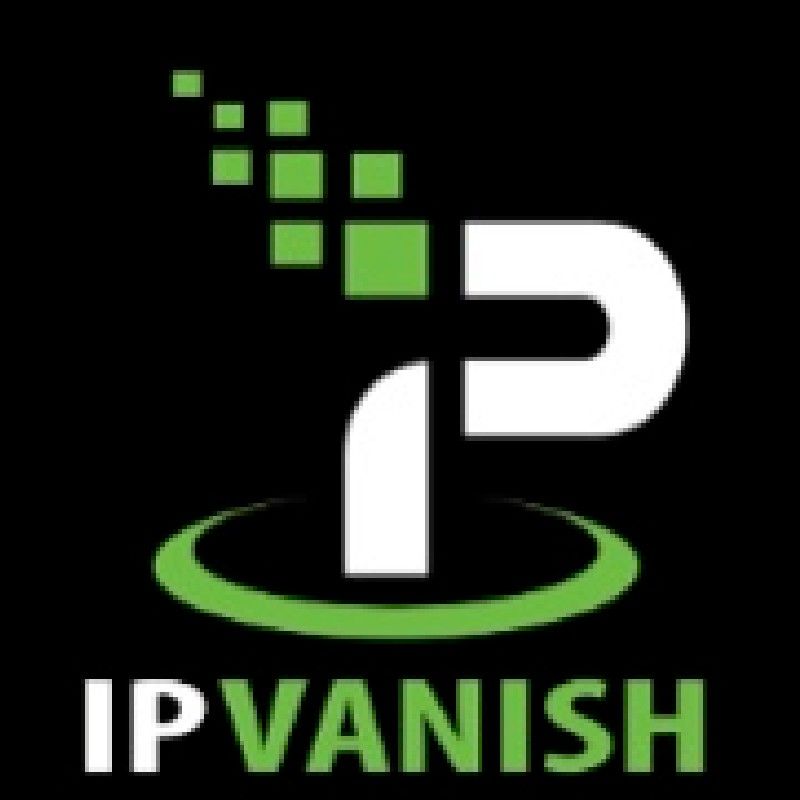 IPVanish
IPVanish
7. Best gaming VPN for iPhone
A VPN made for lag-free experience
IPVanish is well furnished for gaming activities, with decent connections and an annotated server list to help you find gaming servers anywhere.
Pros
Shows server ping data
Allows unlimited connections
7-day free trial on iOS
Cons
Not reliable for some streaming platforms
Based in the US, which isn't privacy-friendly
A VPN for gaming should provide more than just fast connection speeds. Ping or latency always plays a vital role in achieving a smooth experience. IPVanish has streamlined the process of picking gaming servers on iPhone by displaying ping data on each server. Also, an Optimal Location feature helps you select the fastest servers for gaming in your location.
When picking servers for gaming, you're advised to choose a country not far from your location or game provider servers. IPVanish has over 2000 servers in 75+ countries, giving you ample location options for gaming on iPhone.
IPVanish's encryption helps you avoid slow gaming connections due to ISP throttling or distributed denial-of-service (DDoS) attacks. It masks your IP address so that your connections can't be deliberately targeted and jammed up. The VPN's pricing is decent, starting from $3.33/month, and there's also a 7-day free trial.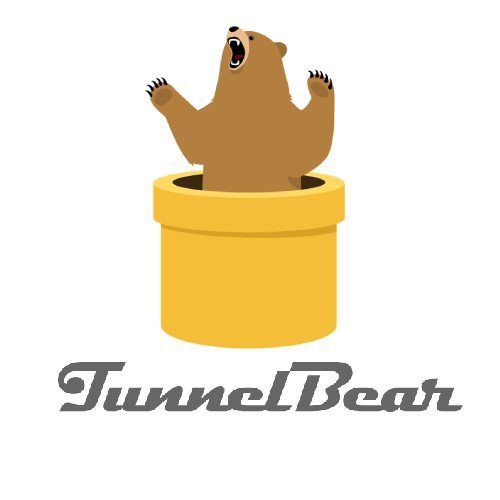 TunnelBear
8. Best VPN for iPad
Convenience in a VPN
TunnelBear captures your attention from the word go with intuitive apps that make you feel like a tech geek, even if you haven't used a VPN software before.
Pros
Easy to use
Works with streaming platforms
Transparent privacy policy
Cons
Limited subscription plans
Slow customer support
TunnelBear's iOS apps are designed to kill boredom while giving you the full benefits of a VPN. There's always a friendly bear to guide you while installing the app or connecting to servers.
Another thing that makes setting connections much easier is a map feature available on the app's home screen. You can just tap a region on this map and the guide bear will help you find an optimal server. If you want to lock your iPad device under 24/7 VPN protection, TunnelBear offers an Always On feature for this purpose.
The VPN's server presence in 47 countries is comparatively small. However, it's still very reliable for accessing global content on geo-restricted platforms, including Netflix. There's also a free version, but bandwidth is limited to only 2GB/month. You can get the premium service with unlimited bandwidth starting from $3.33/month.
Bottom line
Installing a trustworthy VPN on your iPhone sets you up for secure browsing. It also exposes you to international opportunities by offering you IP addresses to access content in any country of your choice.
ExpressVPN triumphs most services with its iOS app. Its vast network of obfuscated servers provides fast and secure connections for online activities, whether you're browsing on the new iPhone 15 Pro Max or any of the iPad selection.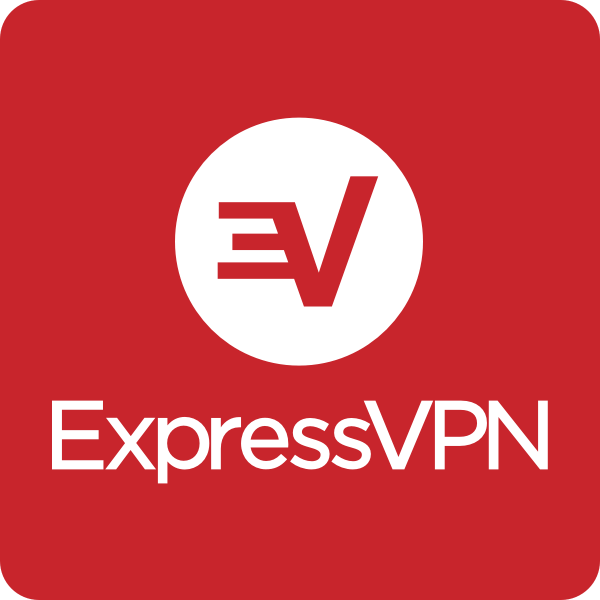 ExpressVPN 
ExpressVPN
Editor's Choice
NordVPN provides high-end protection on iPhone, thanks to a variety of built-in security features. Its specialty servers are a bonus if you want to safely access the dark web or download torrents.
Surfshark is greatly suited for international travel, partly because of the NoBorders tool that beats network and cross-country internet restrictions. The server presence in 100 countries also makes bypassing geo-restrictions easy.
How I chose the best iPhone VPN
Because of my vast experience with VPNs, shortlisting the best VPNs for the iPhone was an easy feat. I checked for a specific set of features that top VPN brands offer on the iOS platform while doing my selection. Here are the most essential things to look for when choosing a VPN for your iPhone.
Compatibility: Most VPNs offer iPhone apps, but you might find a significant difference between the iOS app and apps for other platforms (a lot of features could be missing on the iOS VPN, for example). During my research, I cross-checked the VPNs to ensure the iPhone app works more or less like the Android or desktop apps from the same provider.
Security and privacy: Safety is of utmost importance while using your iPhone on unsecured Wi-Fi, especially if you've integrated payments apps with your device. My shortlisted VPNs use the best encryption and additional protection features to safeguard your data and iPhone device from hacks and privacy intrusion.
Performance on iPhone: The iOS platform is quite unique, and most app developers get it wrong. When choosing my VPNs, I went for services with proven track record on iPhone. They deliver reliable speeds to smoothly support heavy browsing activities like gaming and 4K streaming.
Server coverage: The more the number of servers and locations a VPN offers the better because it's easy finding IP addresses for defeating geo-restrictions and accessing international content on your iPhone.
User-friendliness: Even if you have zero knowledge of VPNs, you won't have a problem using any of the shortlisted VPNs here because they offer straightforward apps on iPhone.
Price: I also ensured the VPN's price tag reflects the value proposition. Some are cheaper, but they still provide stellar performance on iPhone. Free trial and money-back guarantee are also important things to consider because you get to test the service before committing financially.
Why should I use a VPN on my iPhone?
A VPN helps to enhance your online privacy and security. No one, including your internet service provider, can monitor your activities or internet searches because the VPN encrypts all your traffic. Also, hackers can't intercept and steal crucial information while using unsecured public hotspots because the VPN secures all data to and from your iPhone device using cryptographic keys.
If you're a fan of streaming, you can easily use a VPN to access international movies and documentaries on your iPhone. The VPN offers you IP addresses for different countries so that you won't be flagged when trying to watch geo-restricted shows.
Which is the best iPhone VPN for China?
Most VPNs don't work in China because of government censorship. ExpressVPN, Atlas VPN, and a few more services have a reputation for working in China, but there are no guarantees. Surfshark is another option worth trying out because it has a NoBorders feature that gets past firewall filters blocking VPN traffic. We recommend downloading the app prior to travel.
Trending Products

.