The mobile gaming community continues to grow, with hot new titles hitting download stores and an ever-expanding fanbase of dedicated players. Manufacturers have noticed this too, and are crafting smartphone handsets specifically tailored for mobile players.
It's not a brand new concept, but with a number of big brands now in production of their seventh or eighth-generation devices, we run down what's out there in the gaming phone market that's worth considering, alongside which special features might make it worth buying one device over another.
Best gaming phone: Our top picks
Asus ROG Phone 7 Ultimate
1. Best gaming phone overall
The ultimate gaming handset
If you want the best of the best, the Asus ROG Phone 7 Ultimate promises powerful performance, great looks and some thoughtful design choices set it ahead of the pack.
Pros
Exceptional performance
Brilliant accessories
Superb display and speakers
The ROG Phone 7 Ultimate continues Asus' streak of consistently delivering the most appealing gaming phones on the market. The seventh model has the brand's signature cyberpunk aesthetic, and if you're looking for flair, a customisable OLED panel on the rear, as well as an optional RGB-clad clip-on cooler, provide that in spades.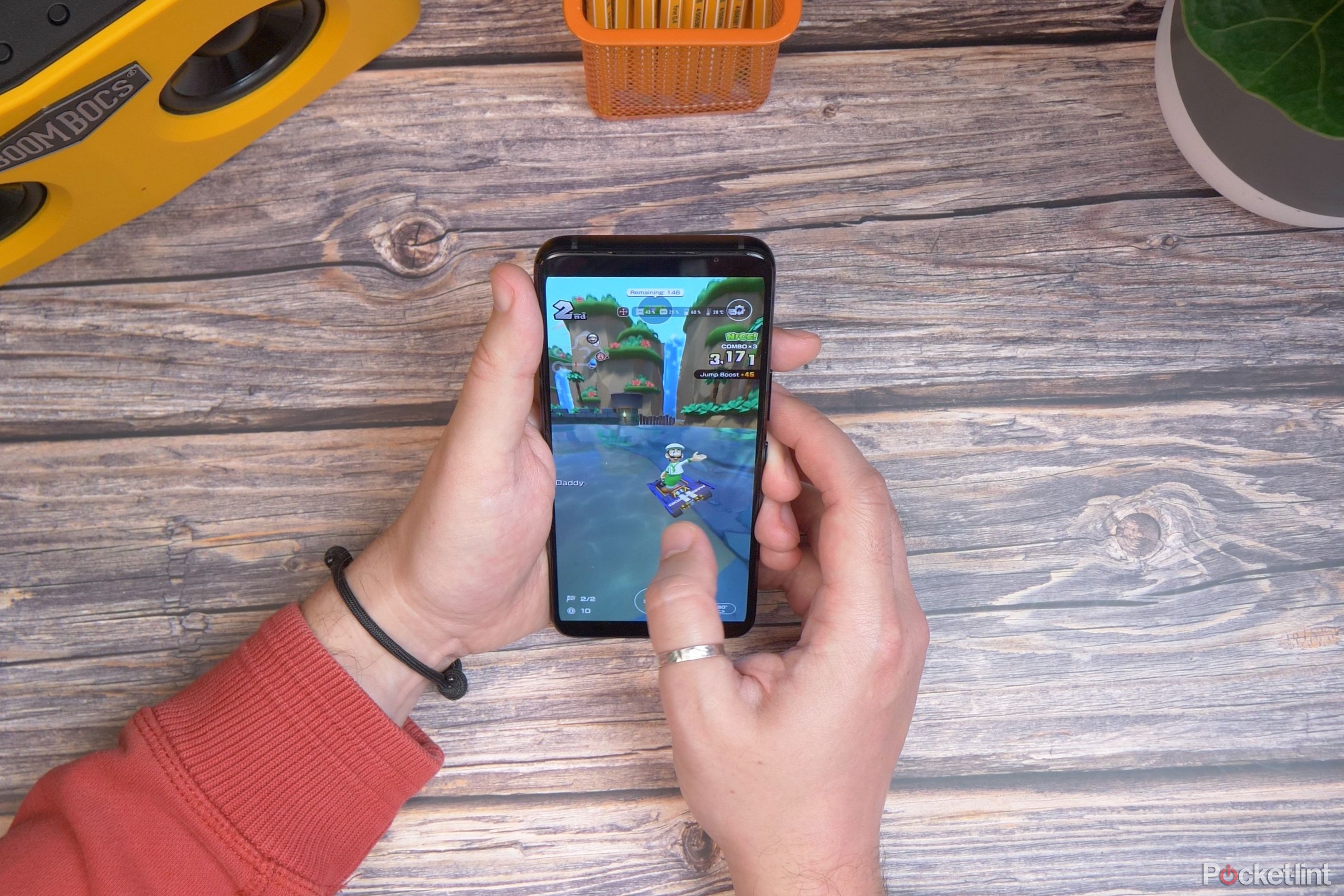 It's not just about the looks, though, the ROG Phone 7 Ultimate runs on the Snapdragon 8 Gen 2 SoC, and combined with an excellent cooling solution, that means it's one of the fastest handsets available. Combine this with a massive battery pack, an excellent 165Hz OLED display and some of the best speakers we've heard on a smartphone, and it's easy to see why it's our top pick.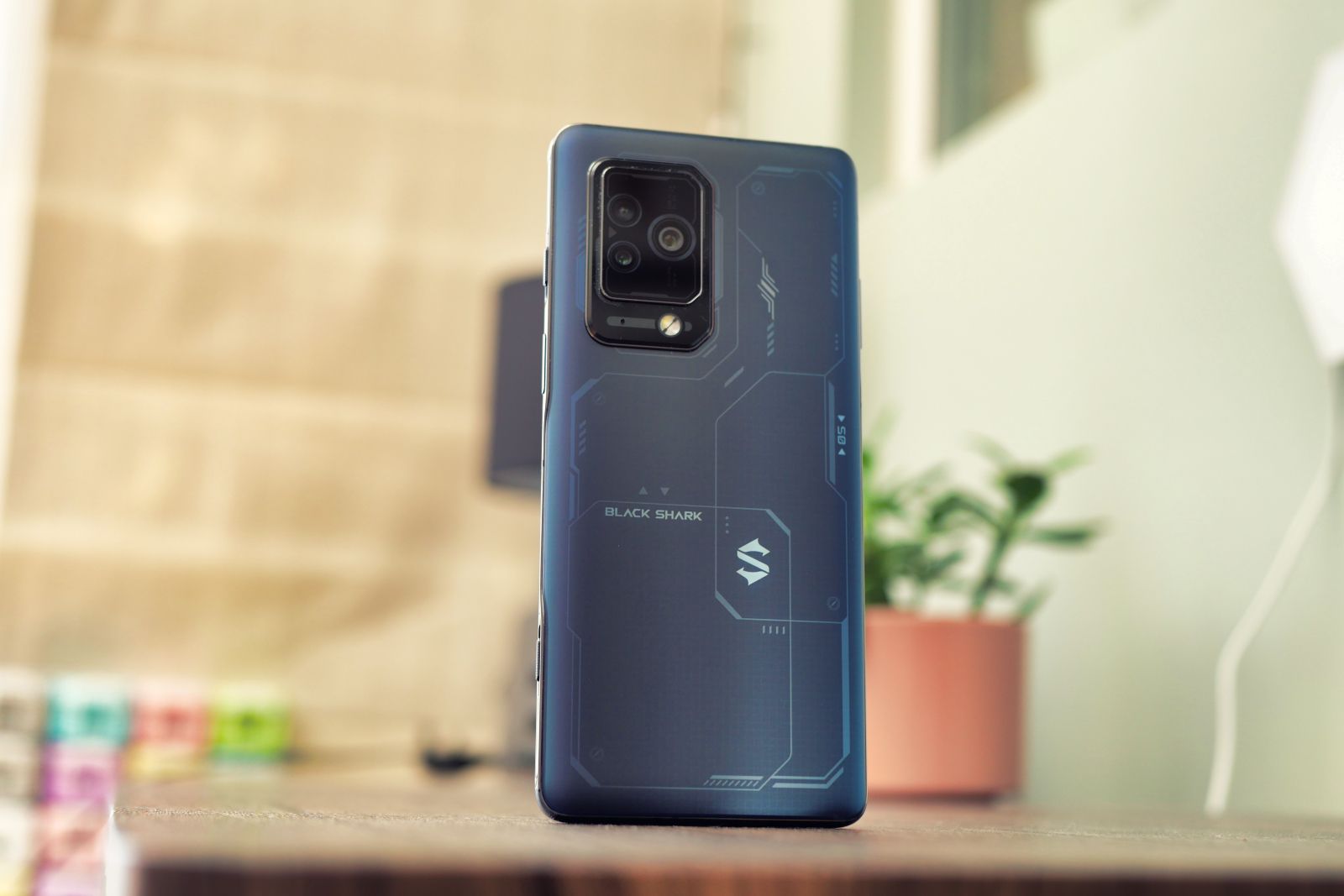 Black Shark 5 Pro
2. Best gaming phone with physical triggers
Speedy and satisfying
With top-tier performance, superb physical triggers and decent camera performance the Black Shark 5 Pro is easily one of our top picks.
Pros
The best speakers we've heard on a phone
Top-notch performance
Satisfying physical triggers
Cons
No headphone socket or wireless charging
Advertisements in the system apps
It may have been out for a while now, but the Black Shark 5 Pro is still one of the most well-rounded gaming phones that money can buy. Its pop-up physical triggers are both satisfying to use and a competitive advantage when it comes to shooter games.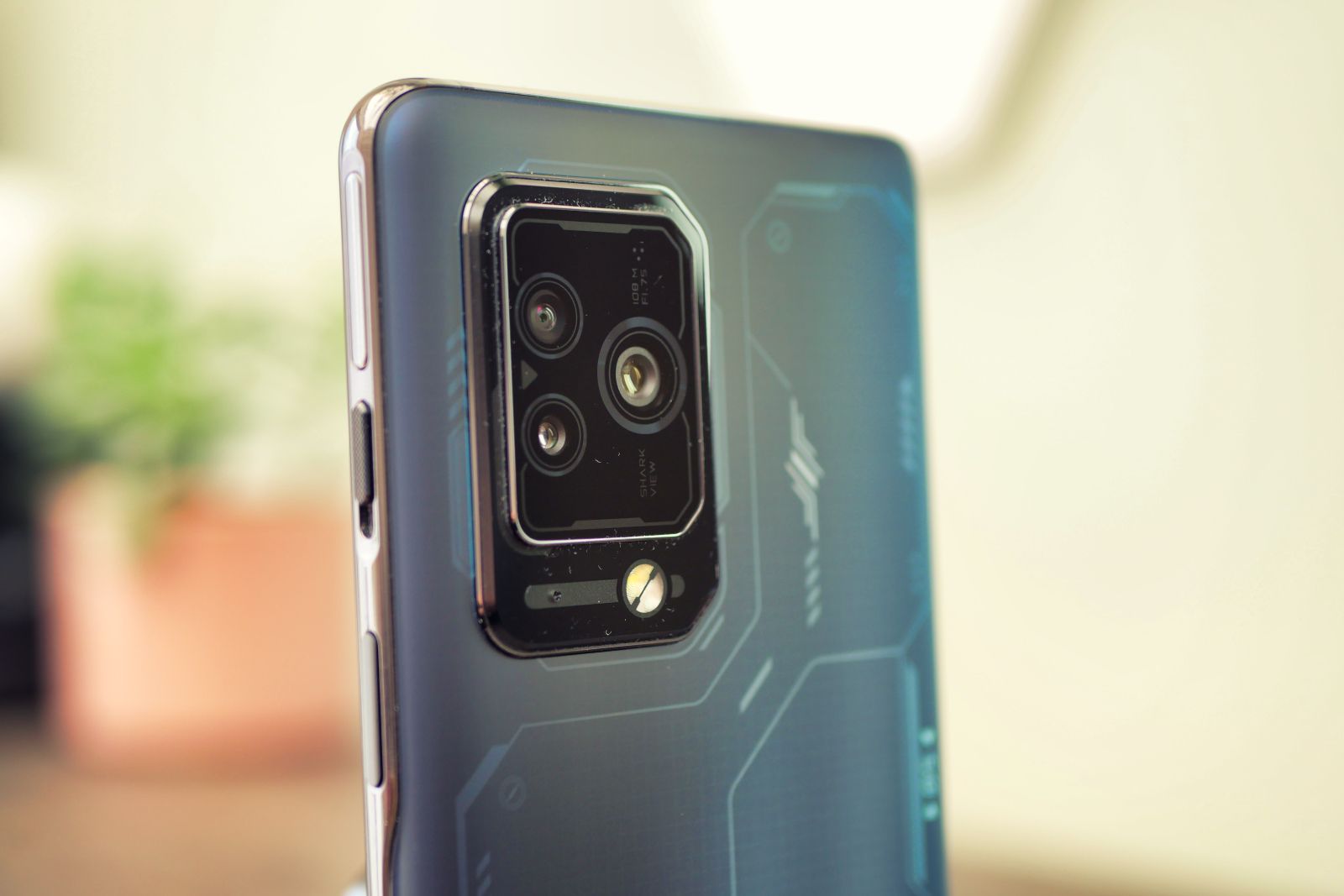 Combine this with a large and bright OLED display and some of the most impressive speakers we've tested on a smartphone, and you're on to a winner.
Editor's note: This phone is currently unavailable on Amazon, but check back frequently as it's likely to be back in stock soon.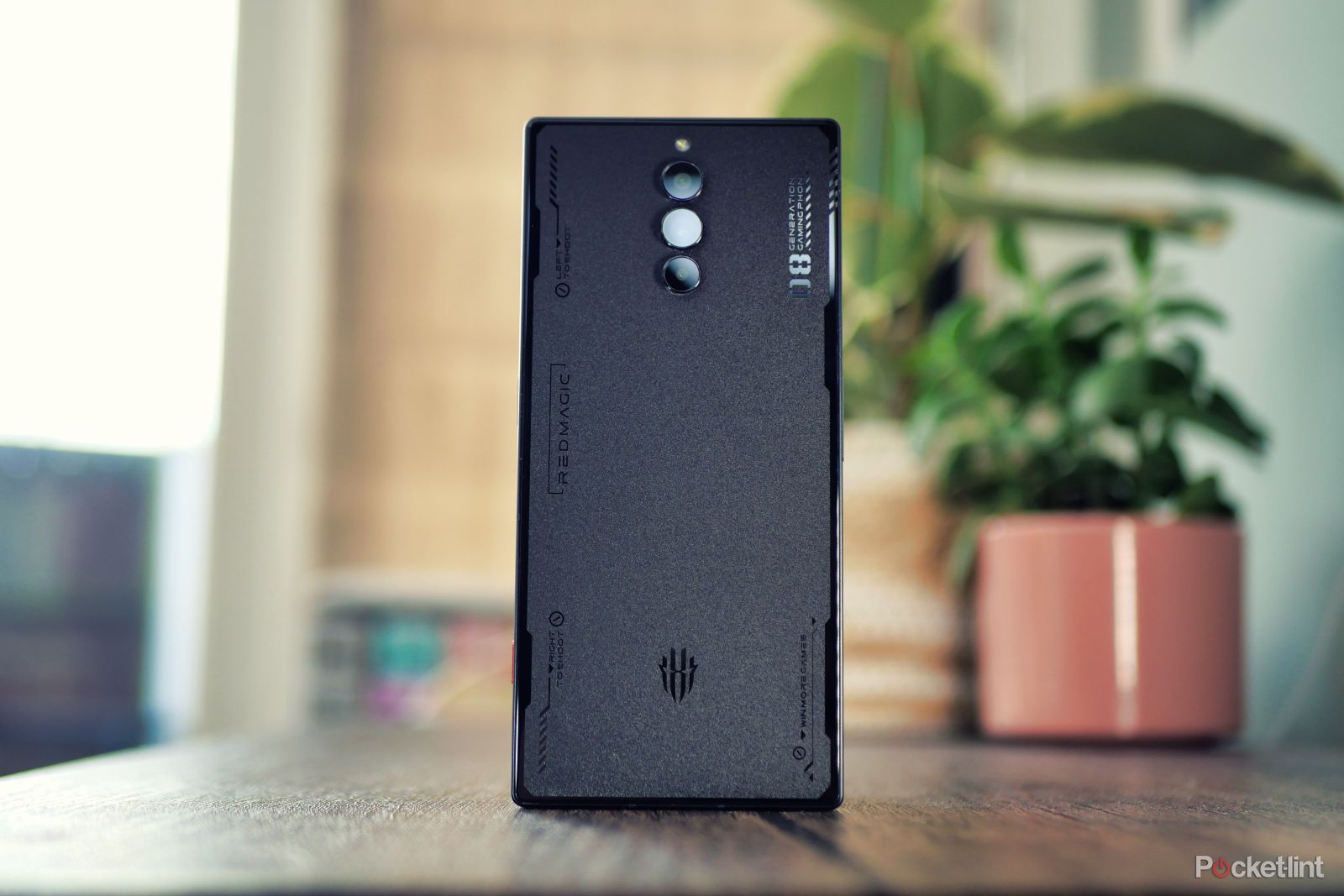 Pocket-lint
RedMagic 8 Pro
3. Best gaming phone for power
Bold display and all-day battery
The RedMagic 8 Pro is the fastest gaming phone money can buy. It's not perfect, you'll have to live with an awful selfie camera, and might run into some software bugs – but if you can get past that, you're unlikely to find a better performer.
Pros
Super-powerful Snapdragon 8 Gen 2 processor
Bright uninterrupted display
Great battery life and speakers
Cons
Software bugs and translation quirks
UPC and auxiliary cameras are pretty awful
If you're looking for the fastest gaming phone money can buy, look no further. The RedMagic 8 Pro uses Qualcomm's latest and greatest Snapdragon 8 Gen 2 processor, and it's actively cooled, unleashing the chip's full potential.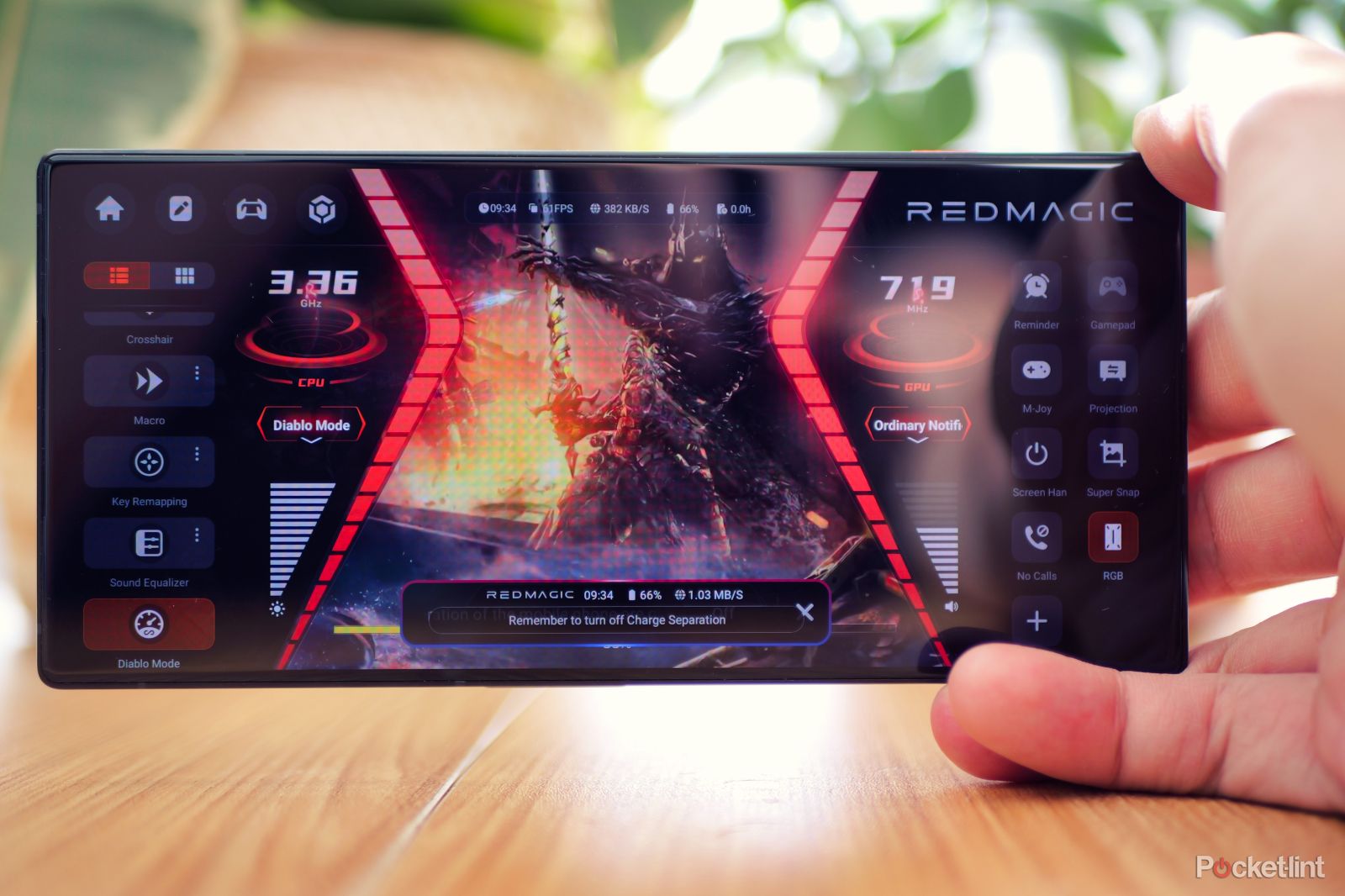 It's not just about power, though, the eighth-generation gaming phone also has a much brighter display with a peak output of 1300 nits, along with some very impressive new speakers. Add to this a stylish new design and excellent battery life, and you've got a formidable contender on your hands.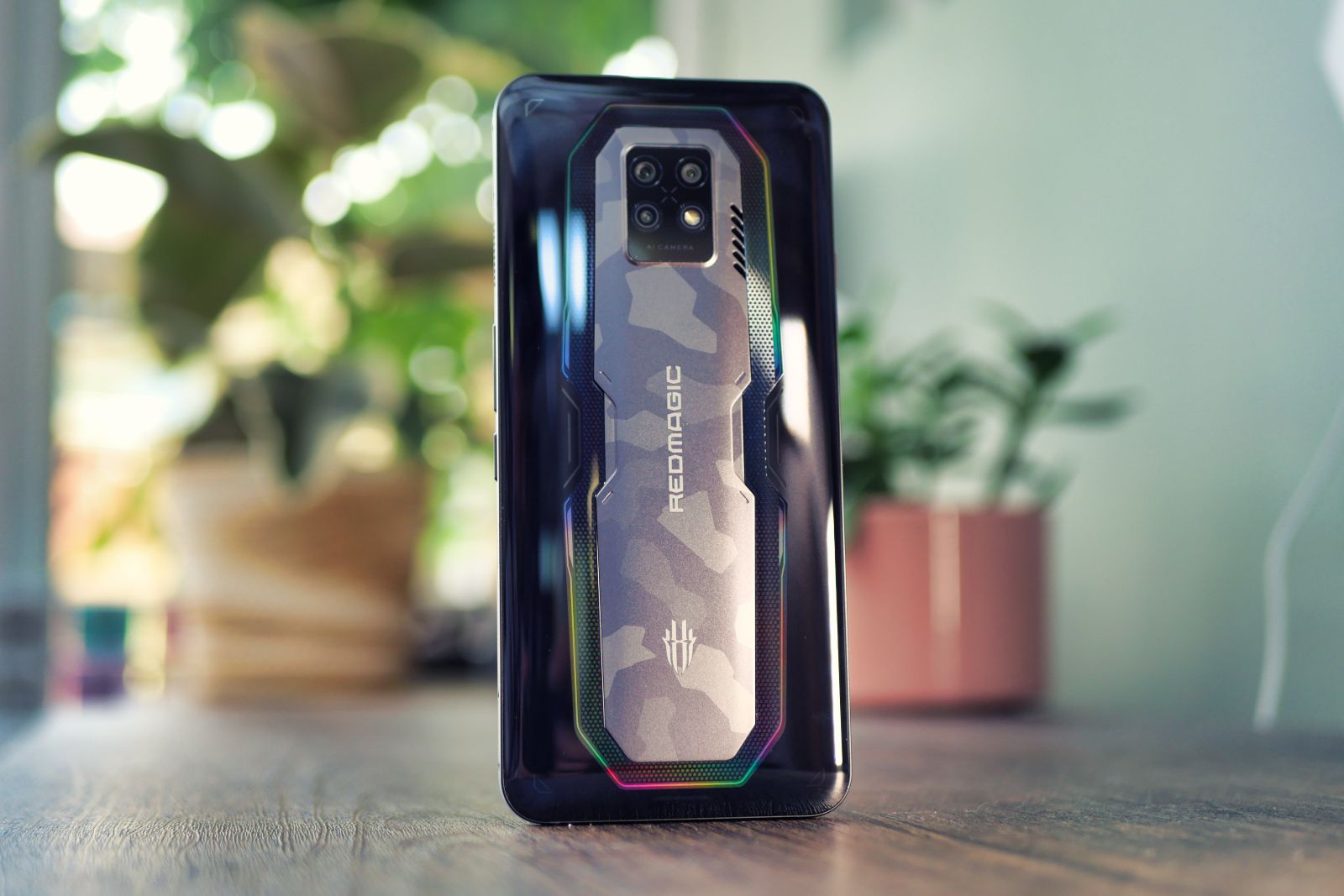 RedMagic 7S Pro
4. Best gaming phone for a full-screen experience
Full of fun
The RedMagic 7S Pro offers a full-screen gaming experience thanks to its under-panel selfie camera. It's also one of the most powerful gaming phones available.
Pros
Actively cooled Snapdragon 8+ Gen 1 processor
Uninterrupted full-screen gaming
Improved thermal design
Cons
The under-panel camera is pretty terrible
No wireless charging or expandable storage
It may have been succeeded by the RedMagic 8 Pro, but that doesn't mean that the RedMagic 7S Pro is irrelevant. It has a smooth curved design that some will prefer and still features a similarly impressive display. The Snapdragon 8+ Gen 1 is a serious performer, too.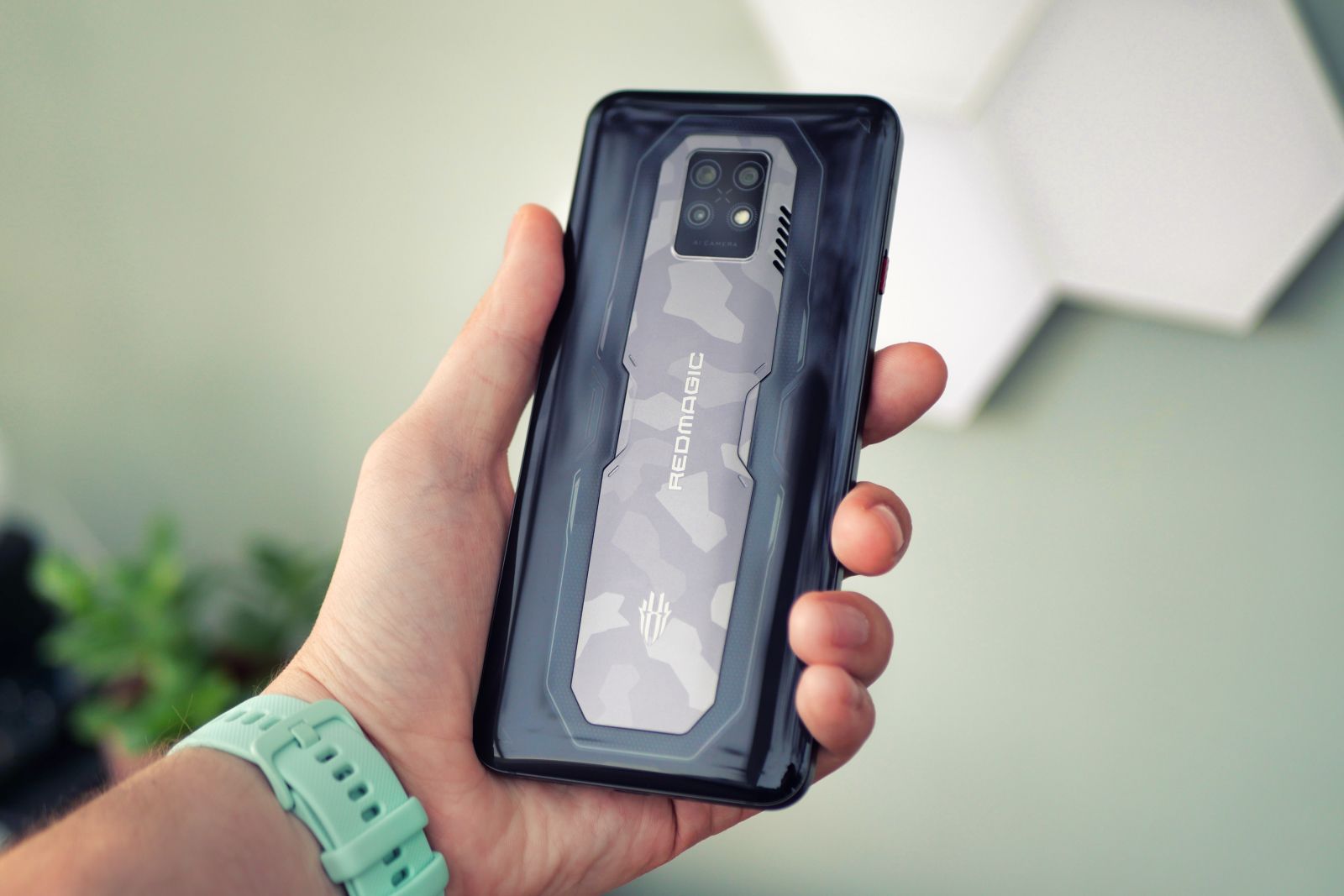 The use of an under-panel camera allows for a near bezel-free and notch-less design that looks gorgeous. Unfortunately, this cutting-edge camera tech results in a pretty awful selfie camera and you still pay a premium for it.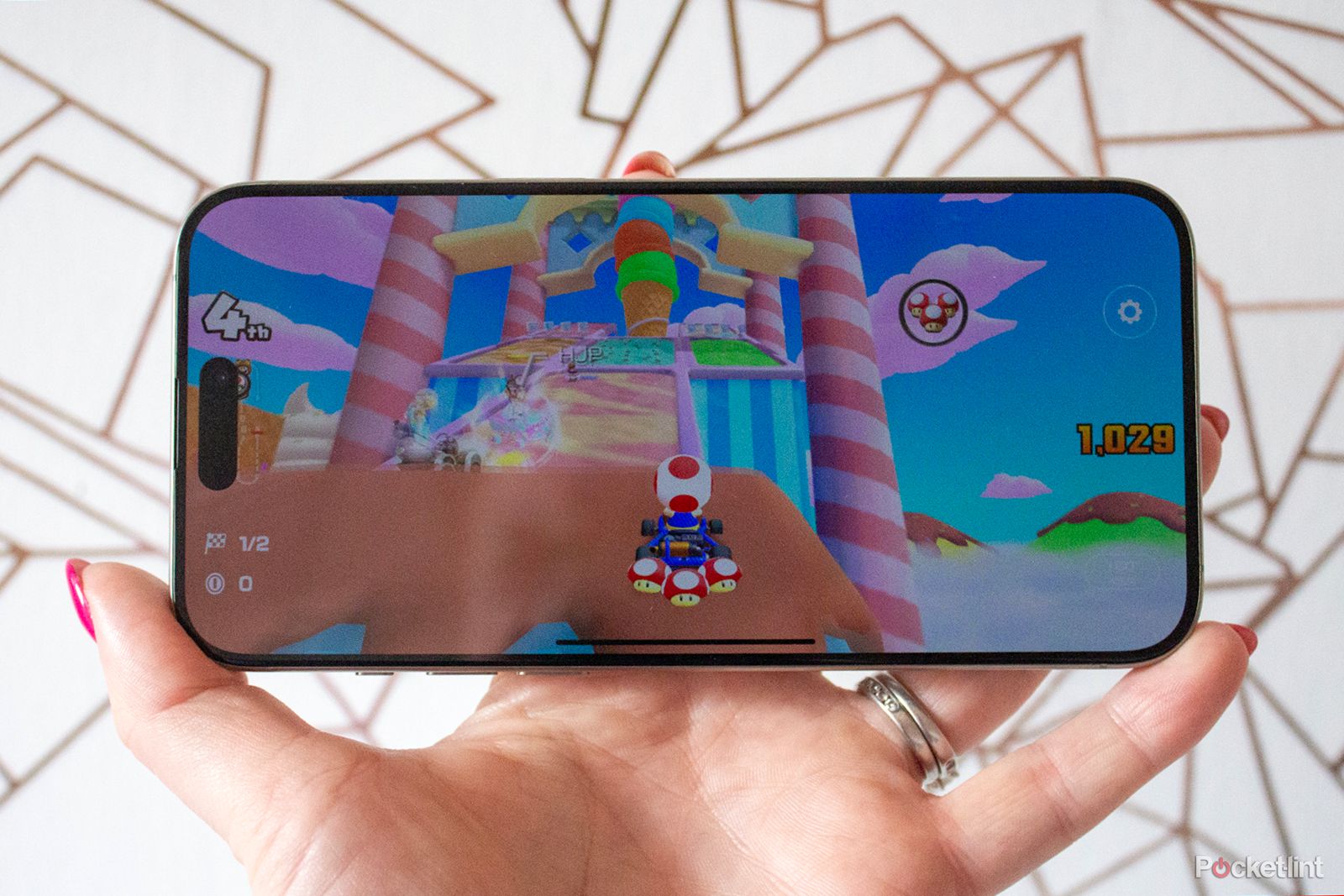 Apple iPhone 15 Pro Max
5. Best iOS gaming phone
Action with the Action Button
Marrying its new Action Button with a vibrant 6.7-inch display and lightweight Titanium build, dont count the iPhone 15 Pro Max out for a handset capable of gaming.
Pros
6.7-inch display
Vibrant, punchy colours
120Hz refresh rate
Cons
Pricey
Not a phone designed exclusively for gaming
While the iPhone 15 may not be targeted specifically for gamers, it doesn't mean Apple's newest handset isn't capable of providing a great gaming experience. And with loads of iOS-exclusive games, some of which are truly excellent, we reckon the best device to enjoy them on is on Apple's latest and greatest, the iPhone 15 Pro Max.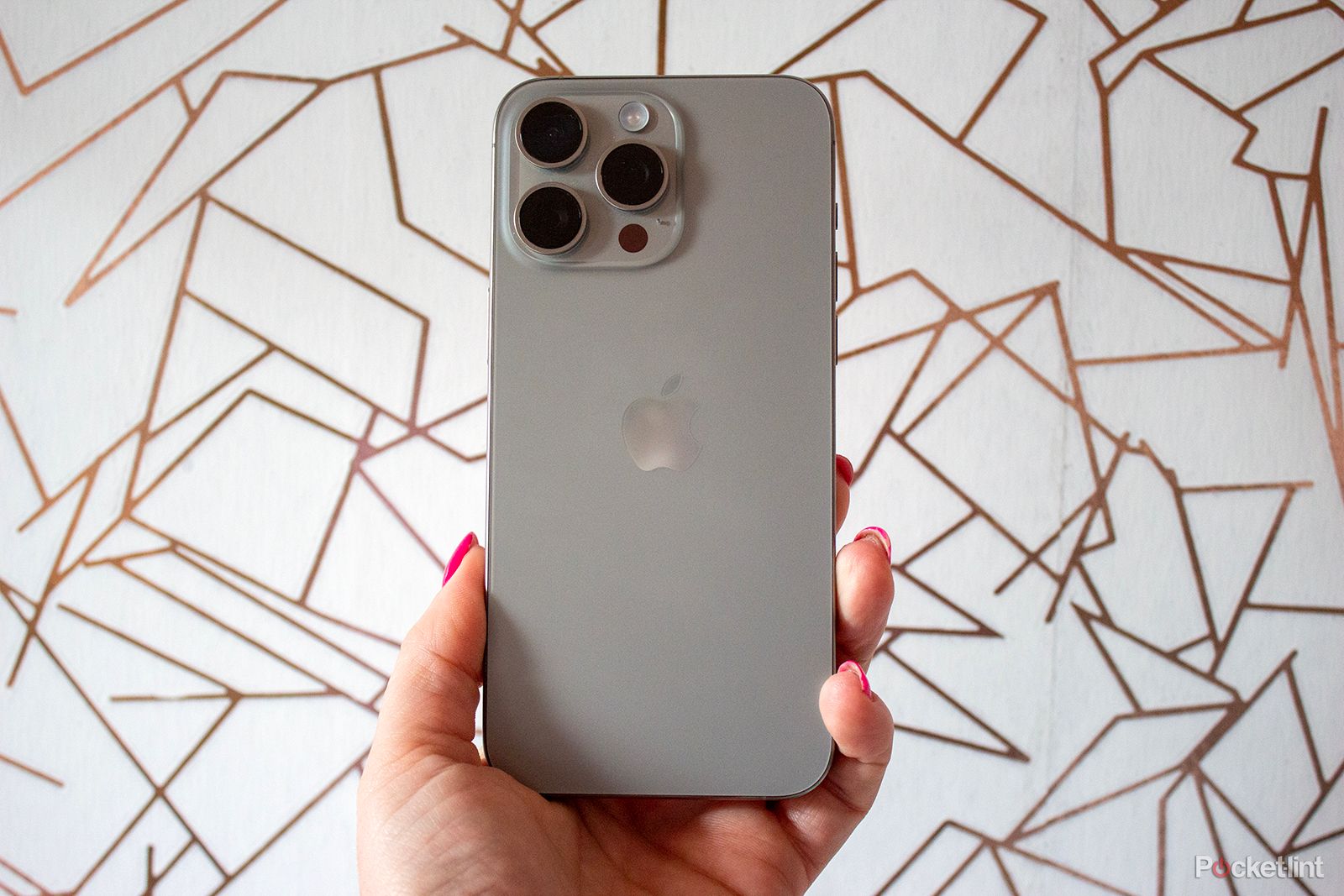 The large 6.7-inch Super Retina XDR display "benefits from an OLED panel, which delivering superb vibrancy, rich and punchy colours with plenty of pop, deep blacks and bright whites, and makes viewing your games all the more pleasing." And according to our testing, the iPhone 15 Pro Max pretty much lives up to its advertised all-day battery life for all-day gaming sessions. Plus, with a 120 Hz refresh rate, you won't sacrifice speed for visuals. Finally, the new lightweight Titamium build makes for an easy hold so your hand doesn't cramp up after hours of gaming.
The bottom line: What is the best phone for gaming?
After our testing and comparisons, we think the ASUS ROG Phone 7 Ultimate makes for the best of the best gaming phone thanks to its thoughtful design, great graphics, and punchy speakers.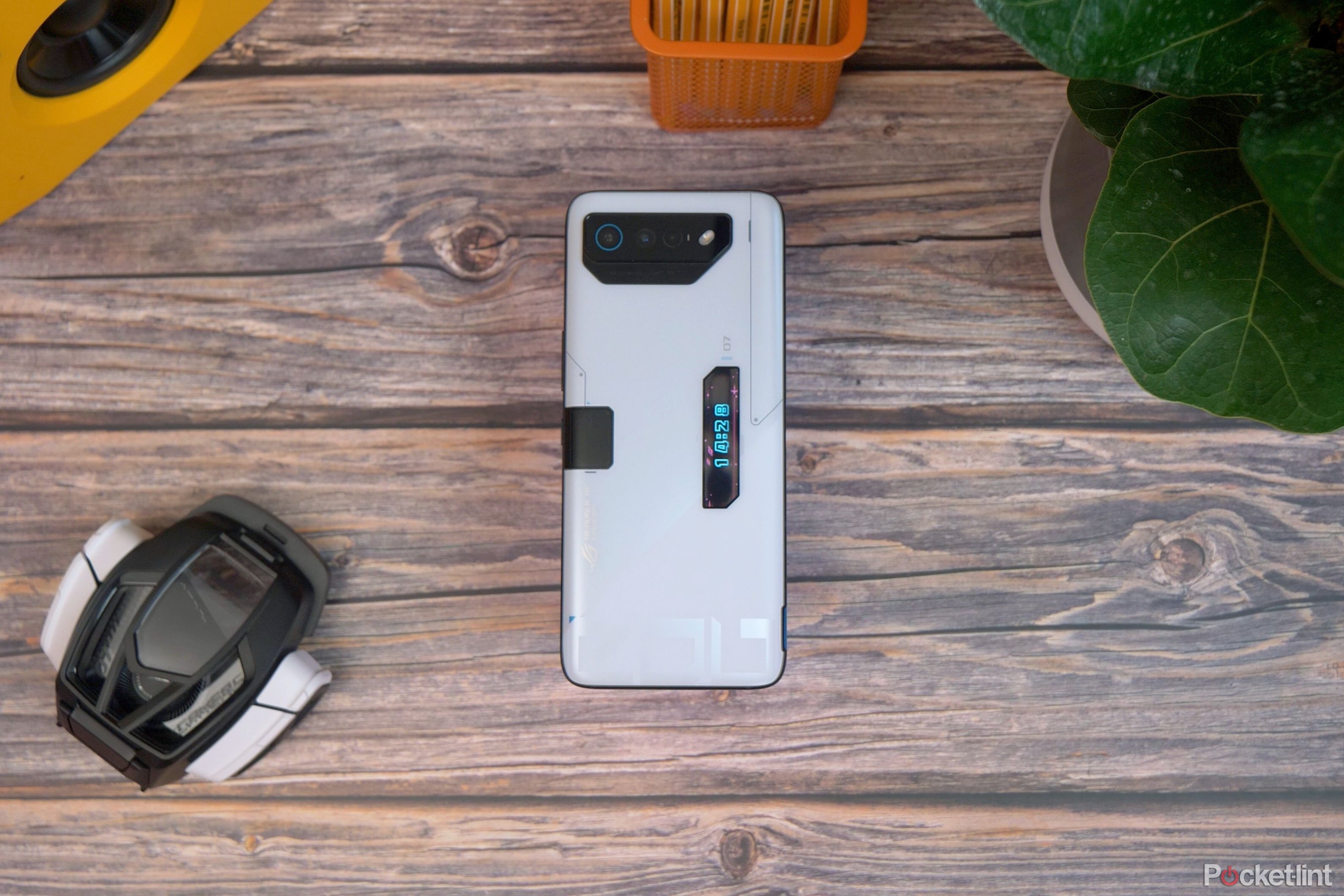 Asus ROG Phone 7 Ultimate
Editor's Choice
The ultimate gaming handset
If you want the best of the best, the Asus ROG Phone 7 Ultimate promises powerful performance, great looks and some thoughtful design choices set it ahead of the pack.
How we chose these gaming phones
Every phone on this list has been extensively tested by members of the Pocket-lint team. We thoroughly test their gaming abilities, but we also live with the phones on a daily basis, testing their battery life, software stability, cameras and connectivity.
When adding a phone to this list we take all aspects into consideration, from gaming performance to portability and value for money. Out of all the gaming handsets we've tested, these are the models that stand out as the best options to buy at the moment.
Which gaming phone should you pick?
There is a wealth of options when it comes to gaming phones, and when you consider that the majority of flagships are also rather adept at gaming, it can be hard to know where to start. So, in an effort to help you find your perfect match, here are a couple of things worth considering before you buy your next phone.
What kind of games do you play?
This is probably the most important factor when deciding on a phone for gaming. If you're trying to achieve the maximum frames per second on Genshin Impact you'd benefit from advanced features like CPU overclocking and the ability to pause background processes. On the other hand, if you're a competitive CoD Mobile player, then physical triggers and an increased touch response time could be invaluable.
If you mainly play 2D games that aren't very graphically intensive, you might be better served by a non-gaming-specific phone as they tend to offer some better general-purpose features like longer battery life and more advanced camera systems.
Thinking about the type of games you play will help to make the important features stand out.
Do you normally play at home or on the go?
Gaming phones tend to aim for the highest performance possible alongside the most powerful cooling, but this tends to come at the cost of battery life and portability. It's important to think about where you most frequently game, as this should factor into your buying decision.
If you game at home, then battery life won't be your biggest concern. Instead, we'd recommend looking out for devices that have multiple USB-C inputs, so that one can be used for power while the other can connect to peripherals like a controller or external cooling system.
If you game on the go, then battery life, as well as the size and weight, are something to think about more carefully. Maybe opting for a slightly less powerful handset with longer battery life would be more convenient, or maybe you're happy to always have a power bank at the ready.
Trending Products

.