Whether you want to stream, bank, browse, or game online, safety is a major concern for most of us. VPNs or virtual private networks are a great option to ensure added safety while online. Many paid subscription VPN services out there do offer free versions. Others only offer limited trials, but that doesn't qualify as free – if it's truly free it should be free for a lifetime.
A word of caution – most free software may fall short of performance. They've been stripped of some essential features, so they may not be as secure or fast as a premium service. Therefore, you should be picky when choosing a free VPN to use. I've done the hard work of researching and choosing the best free VPNs. Here, you will find a variety of reliable free VPNs with good reputations and more useful features at hand. There's something for everyone, whether you're looking for a free VPN for Netflix streaming, online gaming, or torrenting.
Best Free VPNs: Our top picks
Windscribe
1. Best overall free VPN
A generous VPN with many free features
Windscribe has a good selection of free servers to almost make you forget about going premium once you're hooked.
Pros
Over 100 servers in 11 countries
Unlimited connections
Firewall to safeguard against leak
Cons
Based in Canada which isn't privacy friendly
Poor customer support
Windscribe doesn't hold back on features as most free VPNs do. You have access to servers across 11 prime locations including, the US, Canada, the United Kingdom, France, Netherlands, Germany, and many more. That gives you more IP addresses to bypass geo-blocks and access international content.
While you can use Windscribe free even without signing up, it's recommended that you register and confirm your email address. That way, your bandwidth usage limit increases from 2GB/month to 10GB/month. Also, you can simultaneously have as many connections as you wish, which is good if you have many devices.
The free version is secure, using the AES 256-bit encryption and safe internet tunneling protocols to safeguard your data like WireGuard, OpenVPN, and Stealth protocol (to avoid getting detected on restricted networks). Plus, Windscribe's Firewall feature prevents any connectivity outside the VPN tunneling, so that your identifiable details aren't exposed if a connection abruptly drops. The premium subscriptions start from $5.75/month if you choose to go that route.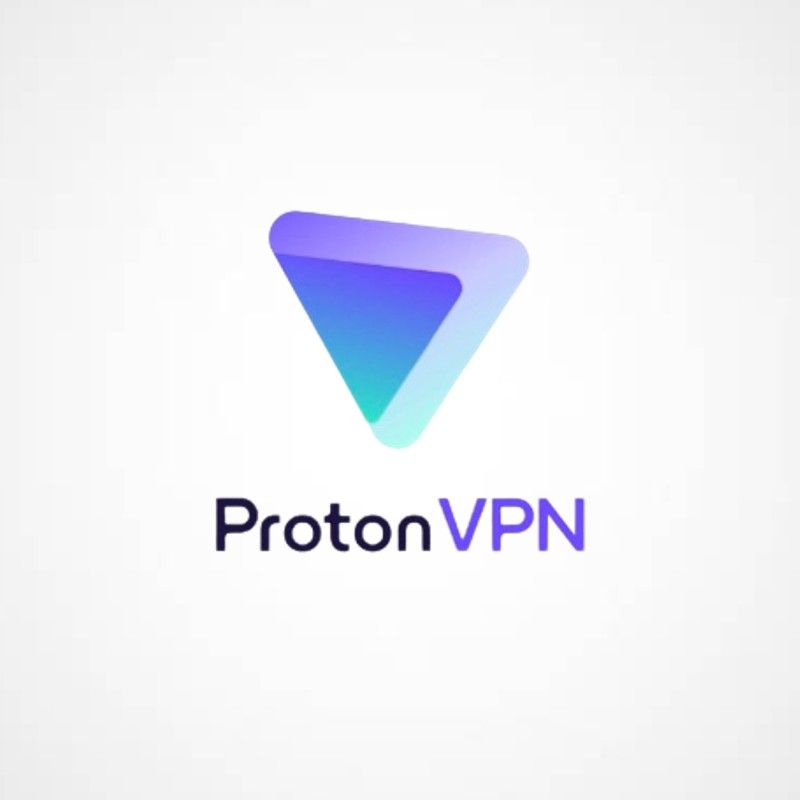 ProtonVPN/Pocket-lint 
ProtonVPN
2. Premium free VPN
A free VPN for peace of mind
ProtonVPN free allows you to do all you can online without interruptions or performance drops.
Pros
Unlimited bandwidth
Doesn't limit speeds
Strong security
Cons
Only 1 device on the free plan
Very few free server countries
The unique free feature that distinguishes ProtonVPN from close rivals is that it doesn't cap bandwidth. Thus, it's highly suited for data-intensive activities like video gaming, 4K streaming, and P2P file sharing, since you won't have to worry about exhausting any data limits.
ProtonVPN free also doesn't limit connection speeds and is reliable for lag-free gaming or streaming. However, online gaming can also be affected by factors like high latency/ping rates, so always choose a server with low ping. ProtonVPN has up to 86 free servers across three major countries namely, the United States, Netherlands, and Japan. You can get servers in many more locations, starting from $4.99/month.
Security is another strength of the ProtonVPN free app. It uses the best encryption standards and adheres to a no-logs policy (meaning it doesn't record or store your activity data as most free services do). The fact that you won't see ads on the free app, is also a clear sign that the VPN doesn't allow third-party trackers to collect your data.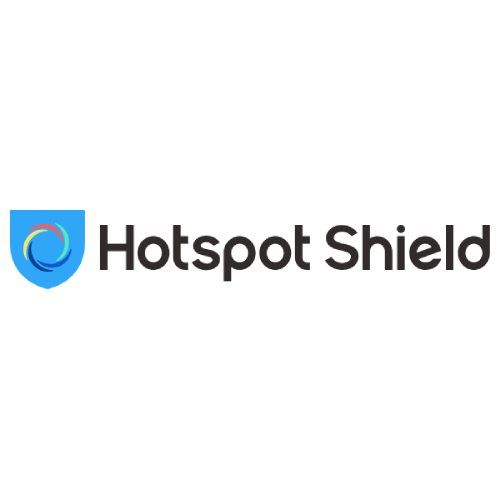 Hotspot Shield
3. Best free VPN for US servers
A VPN for seamless international connections
Hotspot Shield is a speed-powered VPN that delivers stable connections to give you the best online browsing experience.
Pros
Hydra protocol for fast speeds
500MB free bandwidth per day
Solid encryption
Cons
Free app allows 2Mbps maximum speed
Free US servers only
Hotspot Shield is one of the fastest free VPN services, thanks to a built-in tunneling protocol called Hydra. This protocol often outshines the WireGuard protocols that most VPNs in the industry use. It can be ideal if you're simply looking for a VPN that consistently delivers fast speeds for surfing. However, one major drawback is that the free app caps speeds at 2Mbps.
I'd recommend getting Hotspot Shield if you're specifically looking for US servers. That's because it offers over 150 servers, but only in the United States. Due to the many US-based IP addresses, you can easily use it for accessing US-restricted websites and platforms from overseas.
The VPN allows up to 500MB of bandwidth usage per day on the free version, which translates to around 15GB per month. This is fairly decent, given most free VPNs have pegged bandwidth at 10GB per month. Hotspot Shield free is basically convenient for daily browsing activities and online protection (since it also has secure features). It'll cost anything from $7.99/month and up, if you want to enjoy the premium service.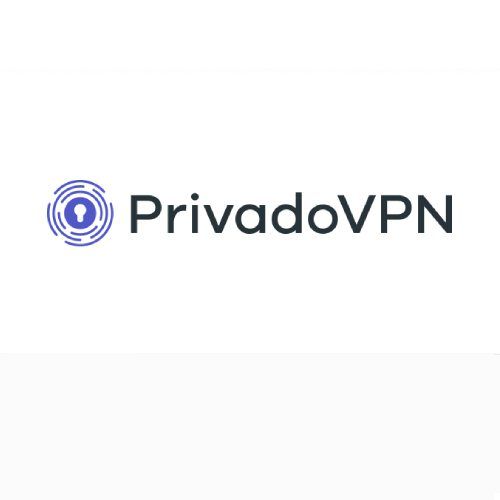 PrivadoVPN
4. Best free VPN for global geoblocks
Giving you access to unlimited international content
PrivadoVPN unlocks global content by giving you free IP addresses in relatively more countries.
Pros
Free Servers in 12 countries, including the US
Works with streaming platforms
Automatic kill switch
Cons
Only one device connection
Slightly slow on some servers
PrivadoVPN is a close competitor to Windscribe with free servers in 12 countries worldwide. These servers are well distributed across Europe, and South and North America to easily give you the IP addresses for bypassing international geo-blocks. The VPN can easily unblock your favorite streaming services back at home or help you find cheap bargains while shopping online for products or flights.
If you're unsure which free server can work optimally in your location, Privado's Auto Connect tool instantly chooses one for you. The free version also offers a kill switch to disconnect web access if your VPN connection fails to avoid any IP leaks.
PrivadoVPN also has a 10GB monthly bandwidth limit, and your speeds won't be capped on the first month. After this leniency period, you may notice significant speed drops that can only sustain light browsing activities. Upgrading can help resolve this, but you would have to start a subscription in that case – plans start at $1.99/month.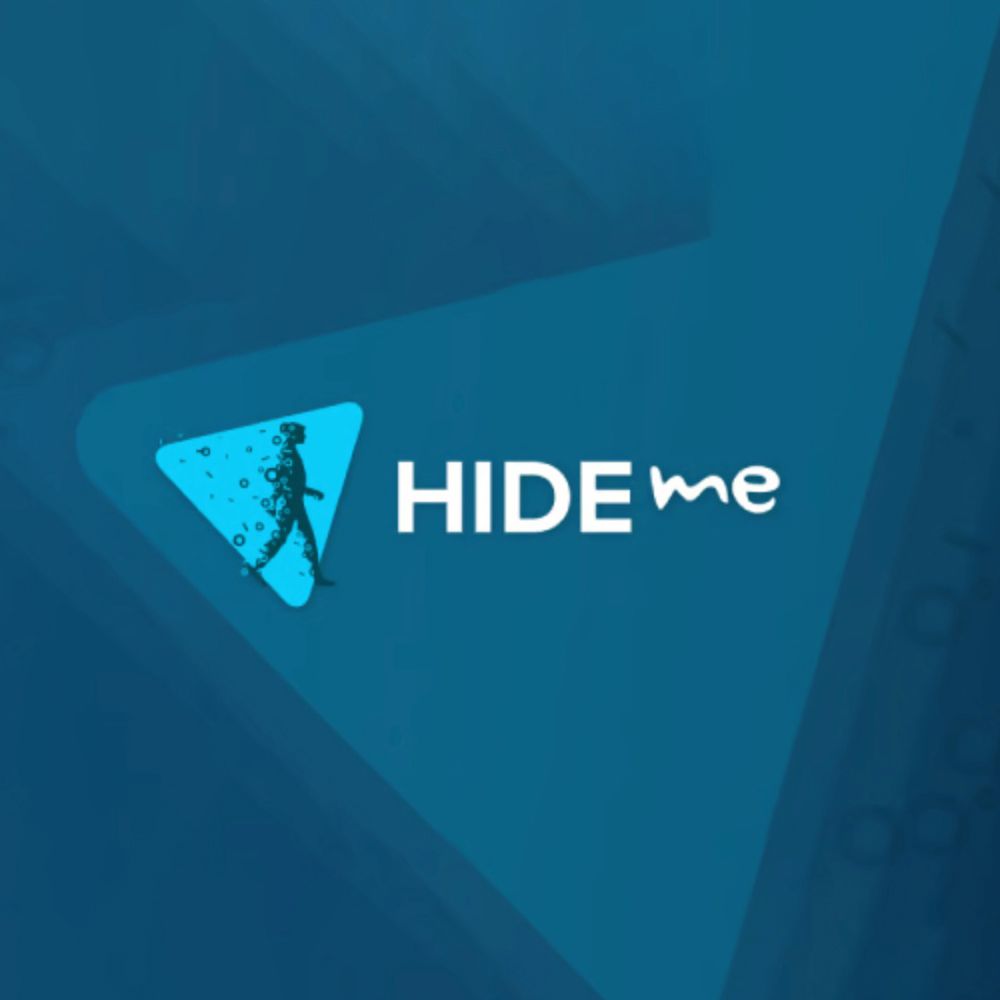 Hide.me
Hide.me
5. Best free torrenting VPN
A torrent-friendly VPN with dedicated servers
Hide.Me free VPN facilitates smooth and secure downloads with torrent clients like BitTorrent and uTorrent.
Pros
Free torrenting servers in up to eight locations
No signup or registration needed
No ads
Cons
Only one free connection
Low bandwidth limit for torrenting
Hide.Me has optimized its free servers in 8 locations for peer-to-peer (P2P) activities (including in the US, Canada, the UK, Spain, and Singapore). These servers can easily handle torrent traffic, giving you secure and fast connections for downloading or seeding torrent files. The high-end encryption and IP-masking features of Hide.Me can help you avoid cyber threats common to torrenting.
As with Windscribe, you don't have to sign up with personal details on the free plan (which is good for data privacy). You can download the app and instantly start protecting your devices. There are also no ads on the free app, although data usage is limited to 10GB per month.
You also have access to customer support services, which isn't common with most free VPNs. That means you can ask questions or get assistance if you encounter problems with the apps. It will cost you as low as $2.59 to unlock premium features, which include over 2,300 servers in 80+ locations.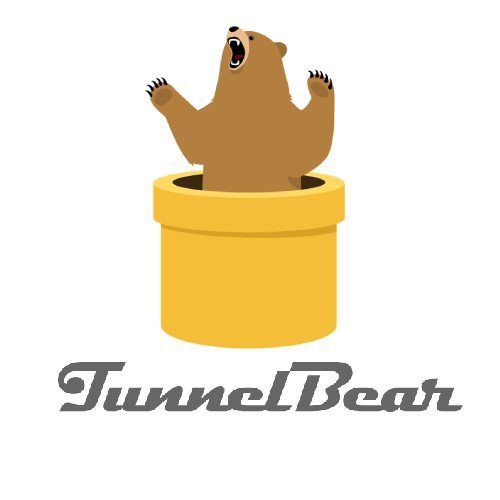 TunnelBear
6. Best user-friendly free VPN
A straightforward free VPN app
With TunnelBear, navigating the features and setting up a connection is very easy, whether you're a novice or an advanced VPN user.
Pros
Easy-to-use apps
Unlimited connections for free
Has a Chrome extension
Cons
Only 2GB data limit
Fewer server countries
TunnelBear is fun to use, whether on Windows, Mac, tablet, or smartphone devices. If you aren't much exposed to the VPN world, TunnelBear offers intuitive prompts that will direct you on how to install, set up a connection, or change settings. Plus, TunnelBear is an ideal free VPN for Chrome, Firefox, or Microsoft Edge browsers because it offers ready-to-use extensions.
The free servers are in three countries namely, Canada, the US, and the UK. That isn't a lot of options, but it's still helpful if you simply want to get safe IPs for these locations. I was initially enticed by TunnelBear's unlimited device connections offered to free users, but my excitement was over after seeing the 2GB monthly data transfer limit. You can't do much with this, aside from very basic browsing.
There aren't many plans to choose from if you want to get the pro version. However, the subscriptions are affordable, starting from $3.33/month. Here's the catch though, you can pay using honey jars (bears love honey).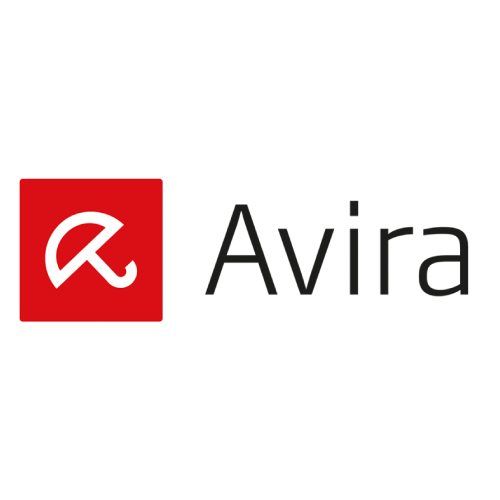 Avira Phantom VPN
7. Best free VPN for mobile devices
A VPN offering slightly more on mobile
Phantom VPN, from the Avira antivirus company, readily provides extra free servers to use on phone devices.
Pros
Better versions of Android and iOS apps
Secures both IPv4 & IPv6 connections
Unlimited device connections
Cons
Only 1GB data limit
No customer support
Avira Phantom VPN is one of the go-to free VPN apps for Android and iOS users. The simple reason is that it offers significantly more servers on handheld devices than PCs. That way, you have a wide variety of IP locations to choose from while browsing. But other than that, the VPN doesn't beat the competition in other areas, especially in speed and usability. It's very basic.
The free VPN is safe from IP leaks (which reveal your identity and location information) since it secures both IPv4 and IPv6 connections. Most VPNs can only securely IPv4 connections, so this is a fairly added advantage for Phantom VPN. However, I don't like that it also offers proxy servers because these can only hide your IP address but not encrypt your data.
There's a 1GB monthly data cap for free verified users which can only support very light surfing on smartphones. You can also opt for a 7-day free trial and access to all the pro features, but you'll have to provide a payment method beforehand – the paid subscriptions start from $4.99/month.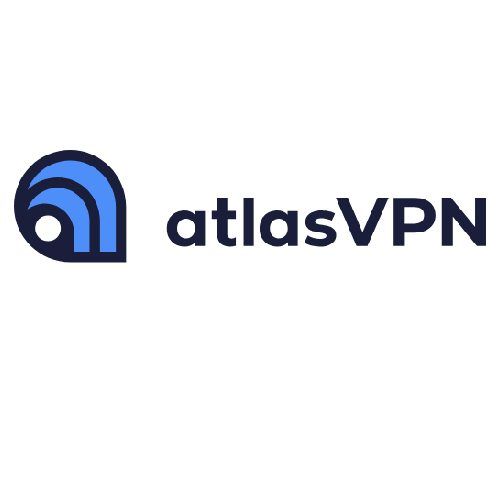 Atlas VPN
8. Best free VPN for use in China
A free VPN for restrictive networks overseas
Atlas VPN has robust anti-censorship features to keep you protected online from anywhere.
Pros
Works in China
Secure for torrenting
No speed limits
Cons
Only 5GB data limit
Fewer server countries
Atlas VPN has a reputation for working in China, even on the free version. Due to government censorship in China, most websites and apps are restricted or blocked, including VPNs. Atlas VPN, however, has the magic to seamlessly work in the country.
The free version is a good option for securely staying updated on international news while traveling to China, but it wouldn't be suited for things like geo-streaming. That's because the maximum monthly data usage is just 5GB, and free servers are only in the US and Netherlands. On a positive note, though, there aren't any speed caps, so you get fast connections.
I'd recommend downloading the VPN before arriving in China because the Google Play Store or the Atlas VPN website might not be accessible from there. Should you want to unlock more servers and unlimited bandwidth for heavy browsing, you can upgrade the VPN for just $1.83/month.
What is the best free VPN? The bottom Line
Free VPNs often limit vital features to make you upgrade. If you don't do enough research, you may sign up for a VPN that you can't use due to a lack of features. Always consider the essential features first when making your decision. Windscribe is the best free VPN overall because it offers more than 100 servers in 10+ countries. It's also secure for accessing the internet and allows you to connect as many devices as you want on the free plan.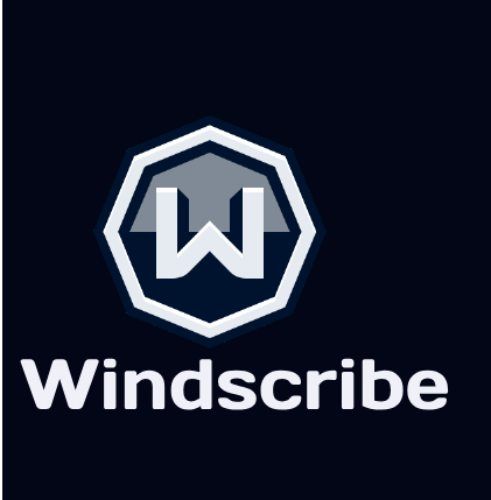 ProtonVPN is another great free option because it doesn't limit bandwidth usage. That means you can stream, play online games, or download torrents without reaching any data limits, although it restricts you to one device per account. Hotspot Shield VPN is also worth trying because it delivers consistently fast speeds, thanks to a built-in Hydra protocol. You get up to 500MB of bandwidth to use every day with your free account.
How I chose the best free VPNs
You're already aware that most free things have a hidden cost. Some free VPNs aren't secure due to weak encryption, and also, they may sell your personal data to third parties (like marketers). Usability is also a factor with free VPNs because most restrict key features. In my case, here are the things I considered while picking the best free VPN.
Security. I selected only VPNs that use the best data encryption standards (AES 256-bit) and also have a strong reputation for maintaining user safety in the cybersecurity industry.
Privacy. Because free VPN services have a tendency to secretly collect user information and activity records, I only picked VPNs with trustworthy no-logging policies to protect your online privacy.
Server locations. You may need free servers in several locations to get past geographical content restrictions. Also, the higher the server count in a given location the better to avoid incidents of many users sharing few servers or IP addresses.
Bandwidth limit. Besides all the above, I checked for data transfer caps to ensure you can use the VPN for basic or heavy browsing activities (though most VPNs across the industry have a maximum 10GB monthly allowance).
Speed. It's common for free VPNs to throttle speeds so that paid users can get the best experience. My chosen free services offer decent connections to smoothly support your surfing activities on the web.
Compatibility. I've also ensured that the VPNs offer convenient apps for PCs, smartphones, and even browser extensions.
If you decide to upgrade to a paid VPN service, check out our other guides on best travel VPNs and best VPNs for Windows users.
Which is the best VPN to hide my IP address?
Windscribe does a good job of hiding IP addresses. It offers a wide variety of servers in different locations, so won't run out of options when looking for a new IP address. Also, there is a Firewall feature that prevents your IP address from leaking in case your VPN connection accidentally drops, say due to unstable internet or any other reasons.
Which is the best free VPN for Netflix?
Hotspot Shield VPN works well with Netflix. It's recommended if you want to access content on your Netflix US account because it offers over 150 free servers in the US. You're also likely to have good speeds for standard-quality streaming, and free bandwidth is issued daily.
Which free VPN is the safest?
ProtonVPN is one of the safest free VPNs to use. It was developed by the same CERN scientists who created the encrypted email service, Proton Mail. The VPN integrates the best data protection standards, including military-grade encryption, an internet kill switch, and a transparent no-logs policy. The VPN is also based in Switzerland, which has very strict data retention and user-privacy laws.
Trending Products

.