There are now countless fitness trackers available to help you log your activity, sleep and well-being.
Filtering through the best devices can be a bit of a challenge, though, which is why we're here to help. We've tested, rated and ranked some of the top activity bands in order to help you discover which is right for your wrist.
If you require step counting, calorie tracking, sleep advice and maybe even heart rate tracking and GPS connectivity, then you're in the right spot.
All the trackers detailed below have been tested to see which provides the best blend of features, tracking accuracy, comfort, design and price.
We've also got distinct features for the best smartwatches and best GPS sport watches, for those who'd prefer a more advanced wearable.
Best fitness tracker: Our top picks
Fitbit Charge 5
1. Best fitness tracker overall
A simple staple
Fitbit's latest fitness tracker packs in GPS, contactless payment support and daily activity tracking.
Pros
Classy design
Nice display
Great tracking
Cons
Not really for music lovers
The Fitbit Charge 5 takes everything that's great about the Fitbit Charge 4 and improves on it subtly. That means it's a better standalone fitness device, able to give you a little more information without the need for a connected phone.
It's still slim, comfortable and able to track all your daily stats like steps, sleep and activities, too, with the added extra of being able to give you an accurate route and speed for runs and rides. It also supports Fitbit Pay for mobile payments.
The downside that functionality brings is that heavy GPS use will drain the battery quickly, but, if it's a pure fitness tracker you're after, this certainly ticks all the boxes. On top of that, the Fitbit ecosystem is great, supported by a brilliant app that presents your data in a way that's easy to understand and doesn't baffle too much with numbers. Instead, it presents sensible metrics, so you're always in the picture.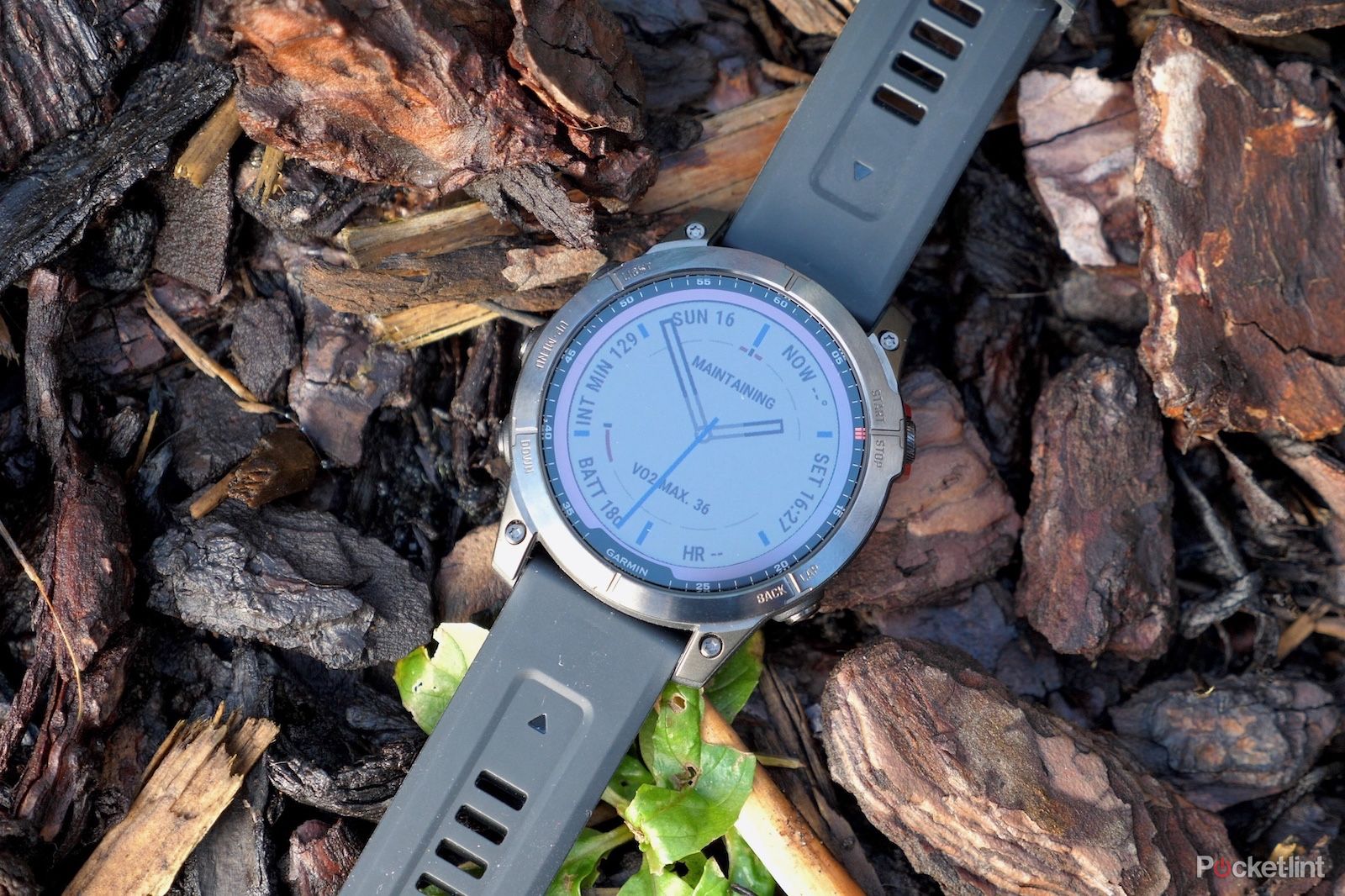 Garmin Fenix 7
2. Best premium fitness tracker
Expensive but a brilliant tracker
An incredibly comprehensive tracking experience that will suit those who love the outdoors and want a watch to match.
Pros
Can track pretty much everything
Unbeatable battery life
Rugged, premium design with touchscreen
Cons
Super expensive
Chunky design
The Garmin Fenix 7 is an outstanding device, with enough smarts to act independently as a fitness tracker, running watch or smartwatch. It's premium in pretty much every way, with a superb build, plenty of tracking metrics and a battery life that can last roughly between 15 and 20 days.
It's not cheap, obviously, and it's crucial to point out that you can find a lot of its features on other Garmin trackers for less money, but, whether you're just logging daily health and activity, training for your ninth marathon or are interested in multi-day adventure races, the Fenix has something for you in terms of functions.
As ever with Garmin's Fenix range, the real difficulty is picking between the many, many different variations. The regular 7 is 47mm, while the 7X is 51mm and the 7S is 42mm, providing roughly the same watch experience.
However, this is complicated by the fact that each of these three versions now has a Solar and Solar Sapphire model, as well as the standard model. At least you can be safe in the knowledge that there's something for everyone.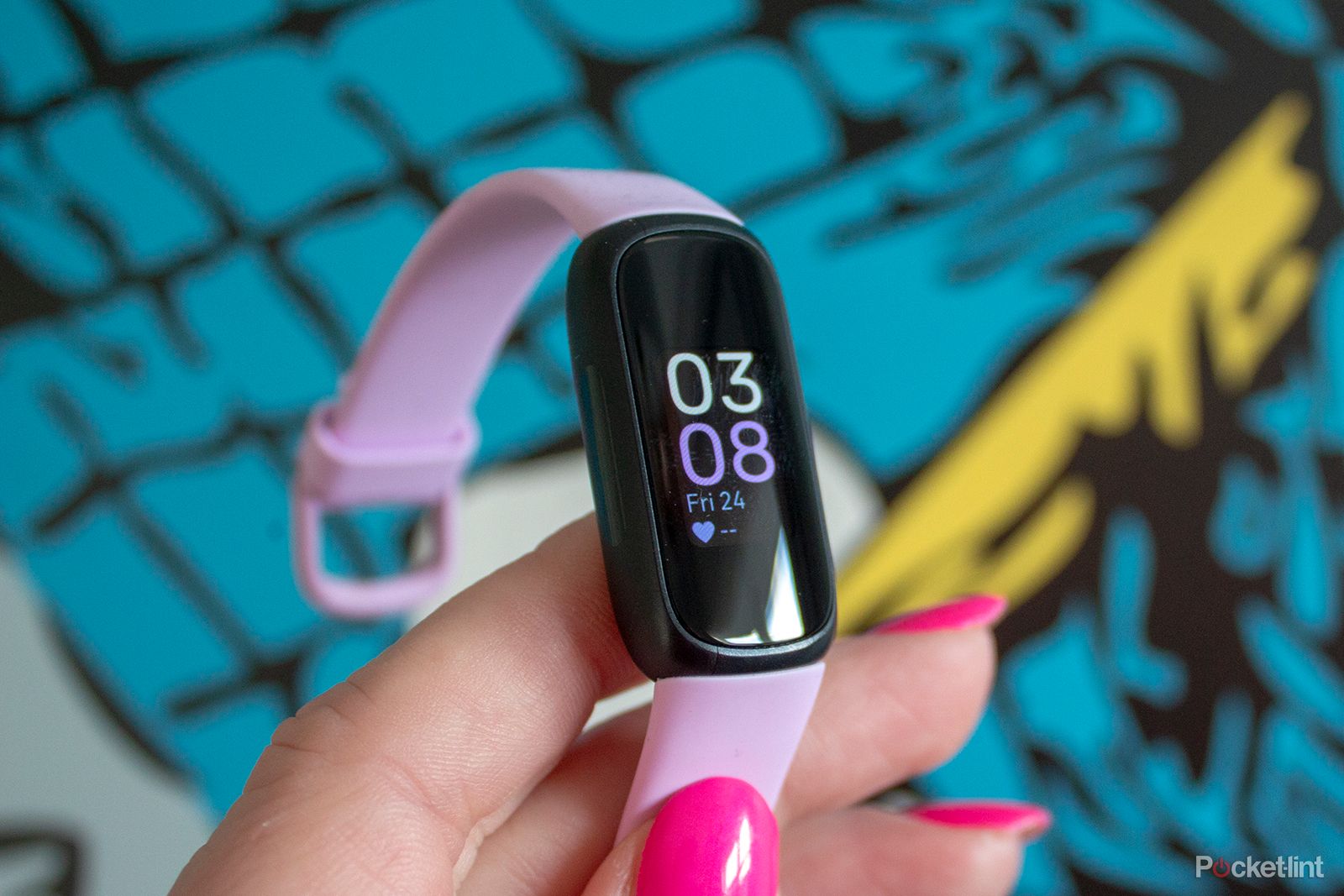 Fitbit Inspire 3
3. Best budget fitness tracker
Great tracker for those on a budget
The Fitbit Inspire 3 is the successor to the Inspire 2, offering all the same features but with a couple of extras, a softer design and a colour touchscreen.
Pros
Slim and subtle design
Great feature set
Superb battery
Cons
Small display
Touchscreen could be more responsive
Some overestimation
Fitbit Inspire 3 offers almost everything the Charge 5 does in a slimmer, cheaper package.
It's not as premium in appearance as its more expensive sibling, but it offers great value for money, interchangeable straps and plenty of features, including heart rate tracking, exercise tracking, SpO2 tracking and advanced sleep monitoring.
The Inspire 3 offers a good OLED display, plenty of tracking modes, over a week-long battery life and smartphone notifications. Plus, it's also waterproof. For its price tag, the Inspire 3 is an excellent fitness tracker.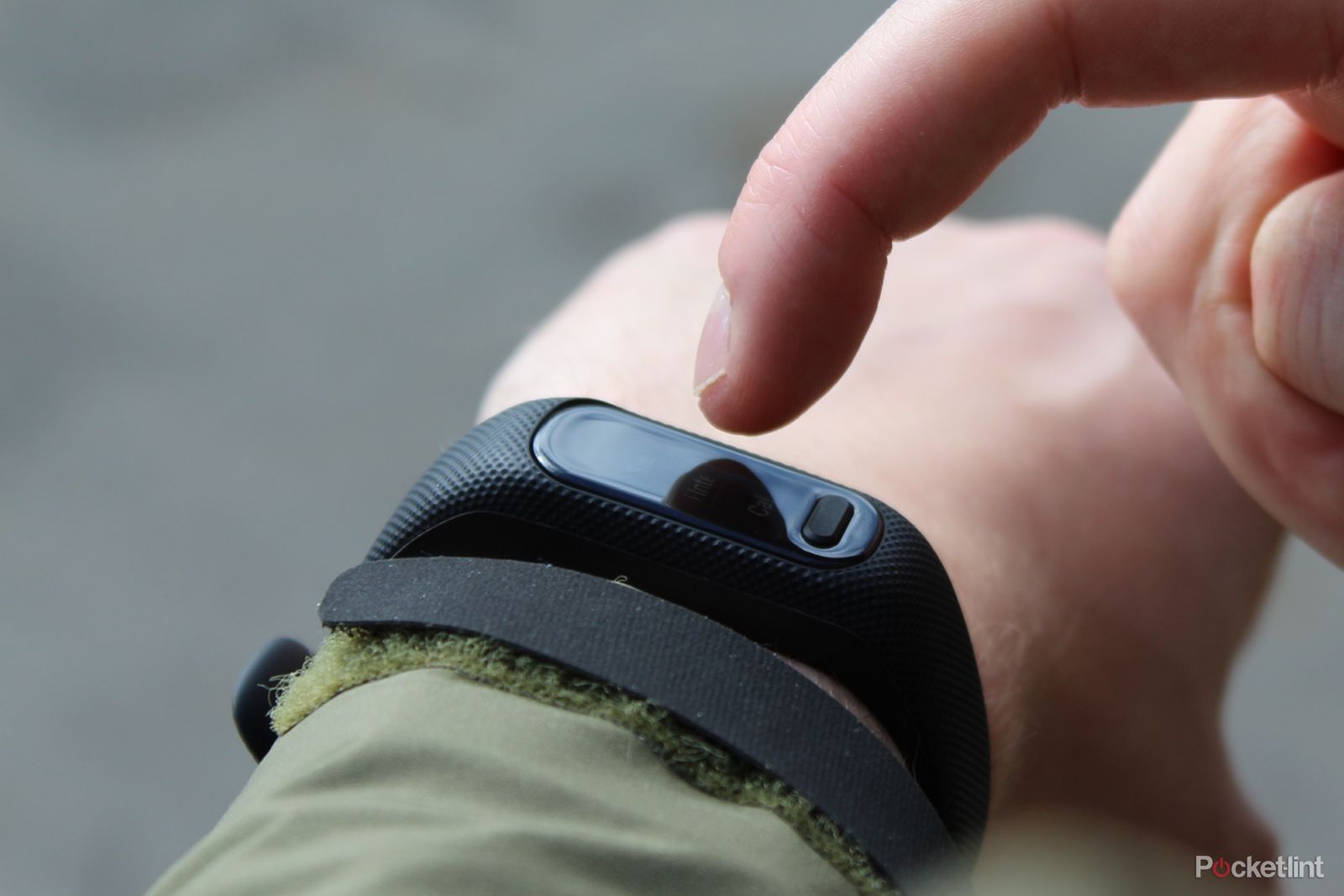 Garmin Vivosmart 5
4. Best fitness tracker for beginners
A brilliant option for those new to Garmin and fitness tracking
Garmin keeps the design simple with its fifth-gen fitness tracker, but it still features plenty of advanced tracking.
Pros
Simple design
A nice entry point into Garmin
Advanced tracking features
Cons
No GPS
Sleep tracking is inconsistent
Middling battery life
The Vivosmart 5 has been a long time in the making, representing the first traditional-style fitness band we've seen from Garmin in years.
The advancements aren't huge compared to its predecessor, with the headline addition being the bigger display, but this is still a solid entry point into the Garmin ecosystem.
There's now also a really solid range of tracked metrics available, such as Garmin's Body Battery, Pulse Ox, Fitness Age, Respiration Tracking and much more. Plus, this is all stored in the Garmin Connect app, which is a really great tool for detailed insights.
The Vivosmart 5 does have its sore spots, such as the reduced battery life when Pulse Ox is tracking during sleep, and the lack of GPS tracking, but, overall, this is a decent place to start if you're new to Garmin and like the simple design.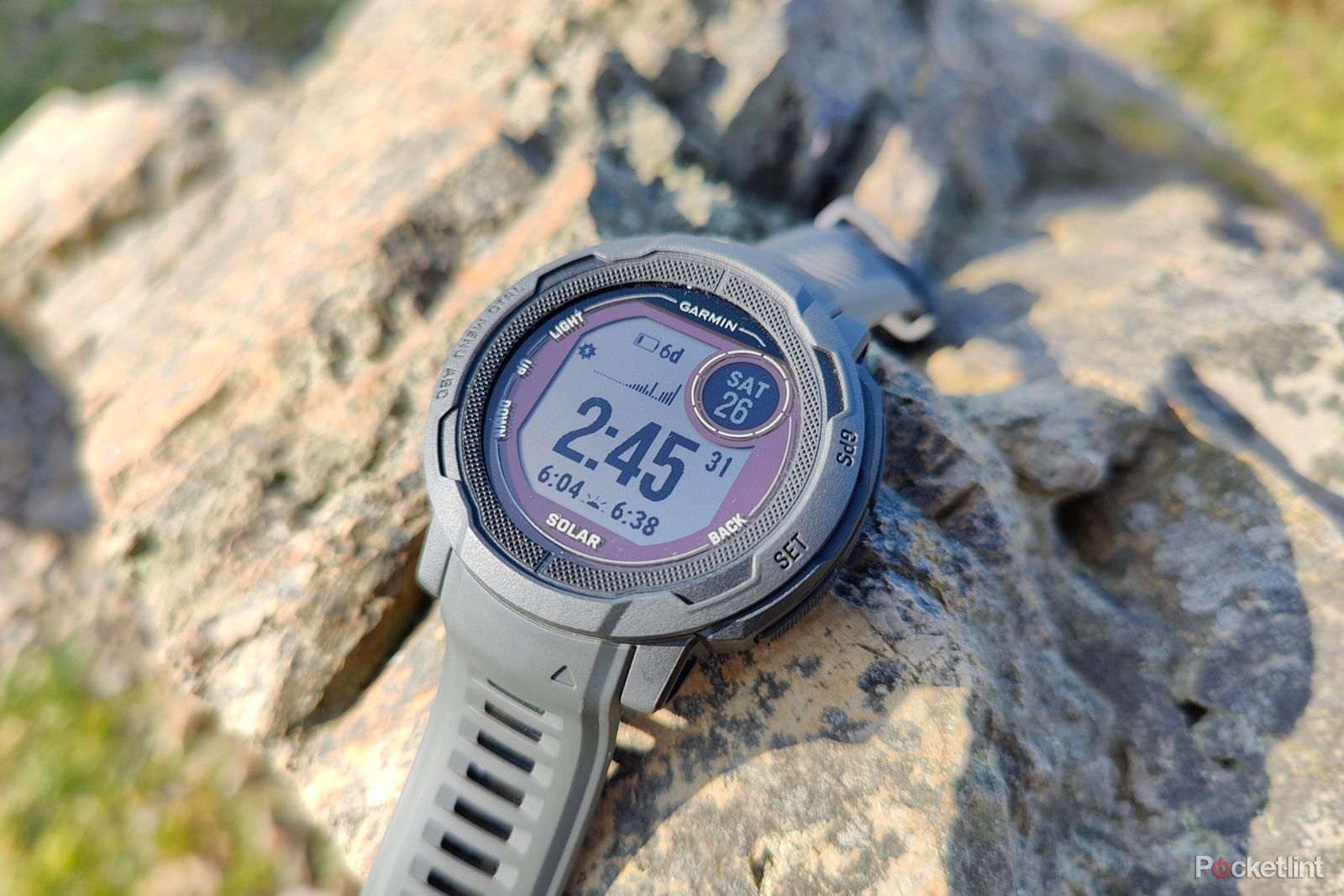 Garmin Instinct 2 Solar
5. Best pro fitness tracker
A great option for those after a chunkier tracker with superb battery life
Garmin lets you go for longer with the solar version of the Instinct 2, with the possibility of eking out unlimited battery life.
Pros
Rugged, classic style
Incredible battery potential
Excellent tracking capabilities
Cons
The screen is a little small
The Instinct 2 Solar won't be for everyone, as it's a chunky and rugged tracker that Garmin technically classes as a smartwatch. And while it does offer the odd feature to justify that label, such as Garmin Pay support, we really view this as more of a fitness tracker.
It's an incredibly long-lasting one, too. If you opt for the Solar model of the Instinct 2, you have the potential for unlimited battery life. You should get around 28 days as standard, but those who spend regular time in the outdoors should be able to replenish some of what they've lost.
Armed with that potential, you're then able to take on the incredible amount of trackable activities on offer, with the entire experience backed up in Garmin Connect.
The only real downside here is that screen isn't touchscreen and is a little on the small side, but it's a small price to pay if you want something that can live fairly independently from a charger.
The bottom line: What is the best fitness tracker?
Based on our testing, we believe the Fitbit Charge 5 is the best fitness tracker for your wrist due to its ability to marry an elegant design and simple UI with comprehensive fitness and GPS tracking.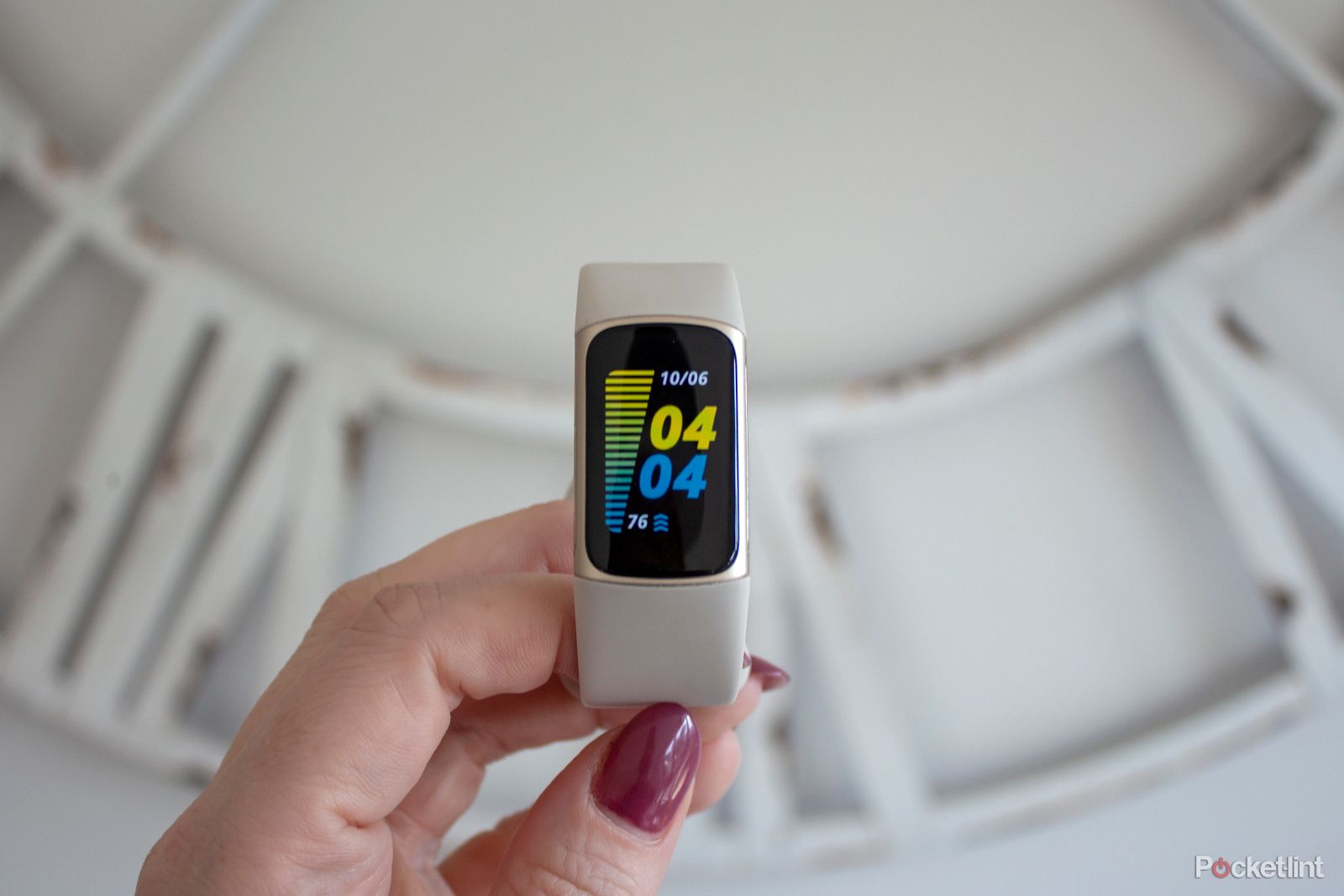 Fitbit Charge 5
Editor's Choice
A simple staple
Fitbit's latest fitness tracker packs in GPS, contactless payment support and daily activity tracking.
Of course, if you're looking for a more budget-friendly option, the Fitbit Inspire 3 offers the same sleek form-factor and Fitbit ecosystem at a lower price.
How should I choose a fitness tracker?
Choosing a fitness tracker is only getting harder, given how many options there are out there. Here are some questions to help you narrow things down:
What style of tracker do you like?
When it comes to something you'll be wearing on your wrist, it's fair to say that looks do matter. It's a matter of personal taste whether you like a watch-style round face, one of the many square-faced options or a smaller, slim tracker that often comes with lower prices.
These different styles all contribute to quite different looks, in our opinion, so it's worth taking a beat to decide which types you prefer.
Do you need GPS?
A big barrier between the low-cost trackers that flood one end of the market and pricier premium options comes in the form of built-in GPS. Cheaper trackers will piggyback your phone's GPS to work out your location that way, but this means that you'll need to take your phone with you on runs or cycles to get an accurate map at the end.
By contrast, built-in GPS tends to cost more, and can be taxing on your tracker's battery life, but makes for a way more freeing experience as you exercise since you can leave everything behind you. So, if that matters to you, definitely keep track of the GPS capabilities of the trackers you're interested in.
What type of exercise do you do?
Something that plays into that GPS-related decision will be what type of exercise you actually want to do with your tracker. If you're a runner things are pretty straightforward, and the same is probably true of cycling. For swimmers, though, or those into more niche options like climbing, tennis or golf, making sure that your tracker can accurately monitor your efforts in less common sports or types of exercise is worth double-checking. For one thing, waterproofing is a must!
What phone do you have?
Another factor that will make a difference in terms of your choice is what phone you use. If you're an iPhone user, you'll potentially be tempted by one of a few superb Apple Watch models, while Android users have a world of choice in front of them.
In reality, almost all trackers should now work equally well on either mobile operating system, but definitely check that they are compatible with your smartphone before you make an order, to avoid disappointment.
Trending Products

.