Yes, Amazon is having a second Prime Day event, this time in the middle of October. The company did the same thing last year, positioning itself right before the holiday shopping season really kicks off in November.
Top 5 Shopping Tips for Amazon Prime Day
That means consumers may be wary of buying now vs. waiting for Black Friday sales, and that's a potentially smart position to take, although I've personally seen a lot of the same products on sale at roughly the same discounts between the July Prime Day, this later version, and Black Friday/Cyber Monday sales.
With that in mind, here are some of the currently available Prime Day 2.0 (or as Amazon calls it, Prime Big Deal Days) deals that you can get right now. We'll update this list as sales expire and new ones go online.
---
Televisions
Amazon Fire TV 65″ Omni Series 4K UHD smart TV ($600, regularly $760)
For a good cheap TV, generally stick with Vizio, TCL or Amazon's in-house brand, called Fire TV. It includes Amazon's decent Fire TV software (like Roku, but more Amazon-y), and this slightly fancier model has DolbyVision HDR (high dynamic range) and built-in Alexa skills.
---
Smart home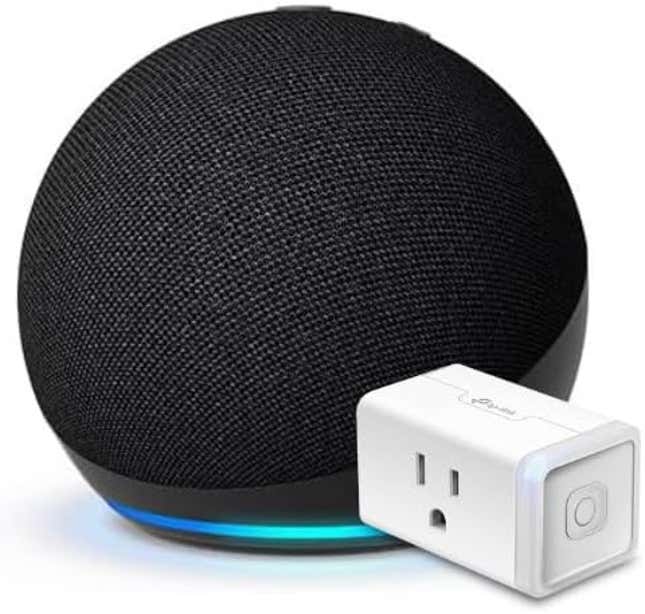 Echo Dot plus Kasa Smart Plug ($24, regularly $50)
No one ever buys an Echo device at full price. They're seemingly always on sale, and right now the basic Dot is about half price, and Amazon is throwing in a TP-Link Kasa smart plug. I've got several of the Kasa plugs around my house and they're easy to set up and use.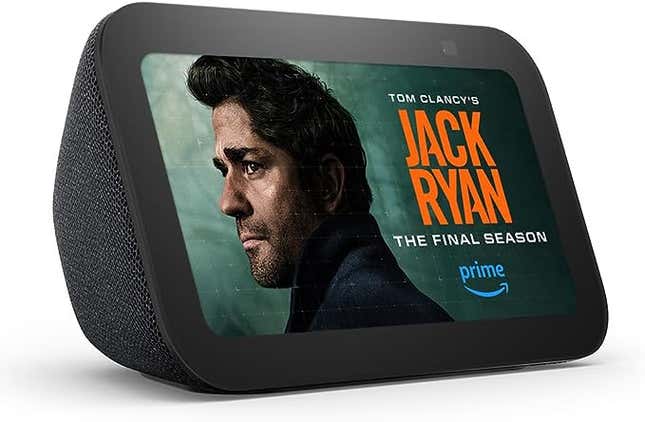 Echo Show 5 ($40, regularly $90)
This little smart screen takes the place of a regular Echo and also lets you play video, show photos, and has a built-in camera for video calling or checking out the feed from your Ring security cameras.
---
Laptops, Tablets and Readers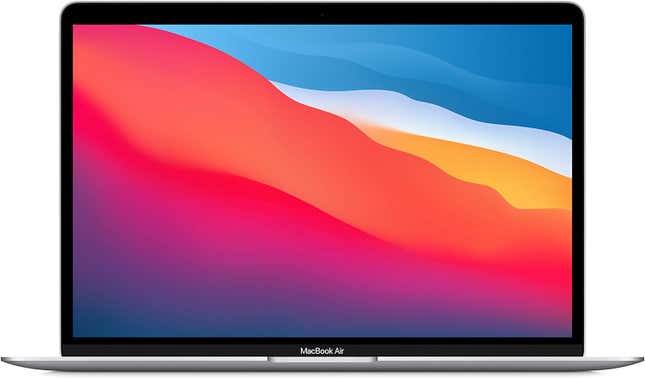 M1 MacBook Air ($750, regularly $1,000)
It's getting a little long in the tooth, but this nearly indestructible laptop has the first-gen of Apple's own in-house chips, and still offers great performance and battery life. The newer M2 version has a nicer design, and usually $1,100.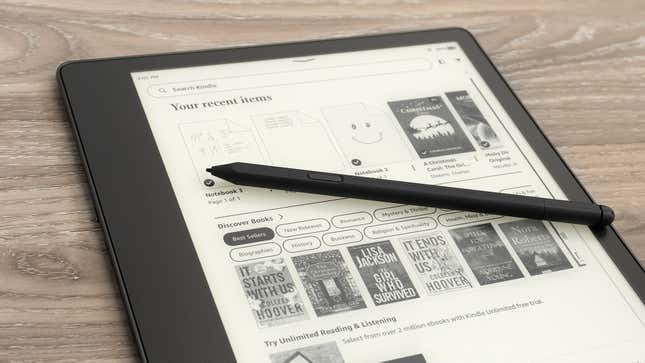 Kindle Scribe ($265, regularly $340)
Yes, it's a bit of an extravagance, but I love my big-screen Kindle scribe. Besides being good for e-books, it includes a stylus for note-taking, and the response time and real pencil-like feel of writing on this slate is excellent.
---
Audio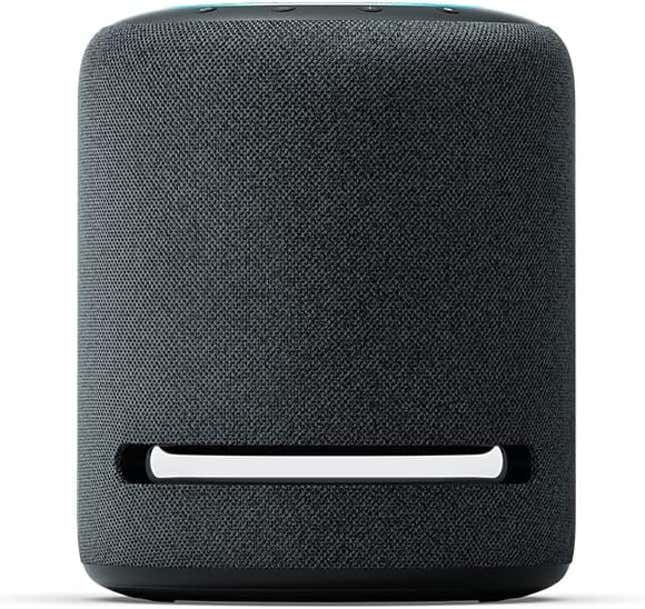 Echo Studio ($155, regularly $200)
Ever wonder what would happen if Amazon made its own version of the Apple Homepod? Well, it did, and it's called the Echo Studio, and it's a decent mid-size smart speaker. If you're already in the Alexa ecosystem, it's a better deal for $155 than the Homepod, which is still $300.
Trending Products

.