Whether you fancy yourself the next Twitch star or just need to hop on some video conferences, a decent webcam is an essential buy. Unfortunately, they can quickly get quite pricey.
While there are plenty of more expensive options for you to pick from, the entry-level and mid-market webcams are much harder to pick between.
Many come with near-identical specifications and no distinguishing design to help you decide, which is why we've created this guide to some of the best budget devices available can buy.
Unless you're already deep into your streaming career or want to impress your co-workers with wild resolutions and frame rates, the below picks are likely more than good enough.
They also represent a step up on a lot of built-in cameras on laptops, so they're worthy considerations for those looking to upgrade, too.
Our picks of the best budget webcams in 2023
Logitech C270 HD Webcam
1. Best value budget webcam
Best for most people
$30 $40 Save $10
A firm favourite from the biggest name in webcams – it just so happens to be one of the cheapest around, too.
Pros
Stylish, lightweight and compact
Easy attachment
Wide compatibility
The Logitech C270 has been a go-to option for those seeking a budget webcam for a number of years, and for good reason too. The C270 is a lightweight, compact and stylish little device that's a breeze to set up.
What's more, it comes from the most respected name in the webcam business and at a price that's hard to beat.
The only downside is that the C270 is only 720P – but make no mistake, the C270 offers a much clearer image with far more accurate colours than similarly priced 720P webcams. We think it's more than sufficient for the majority of users.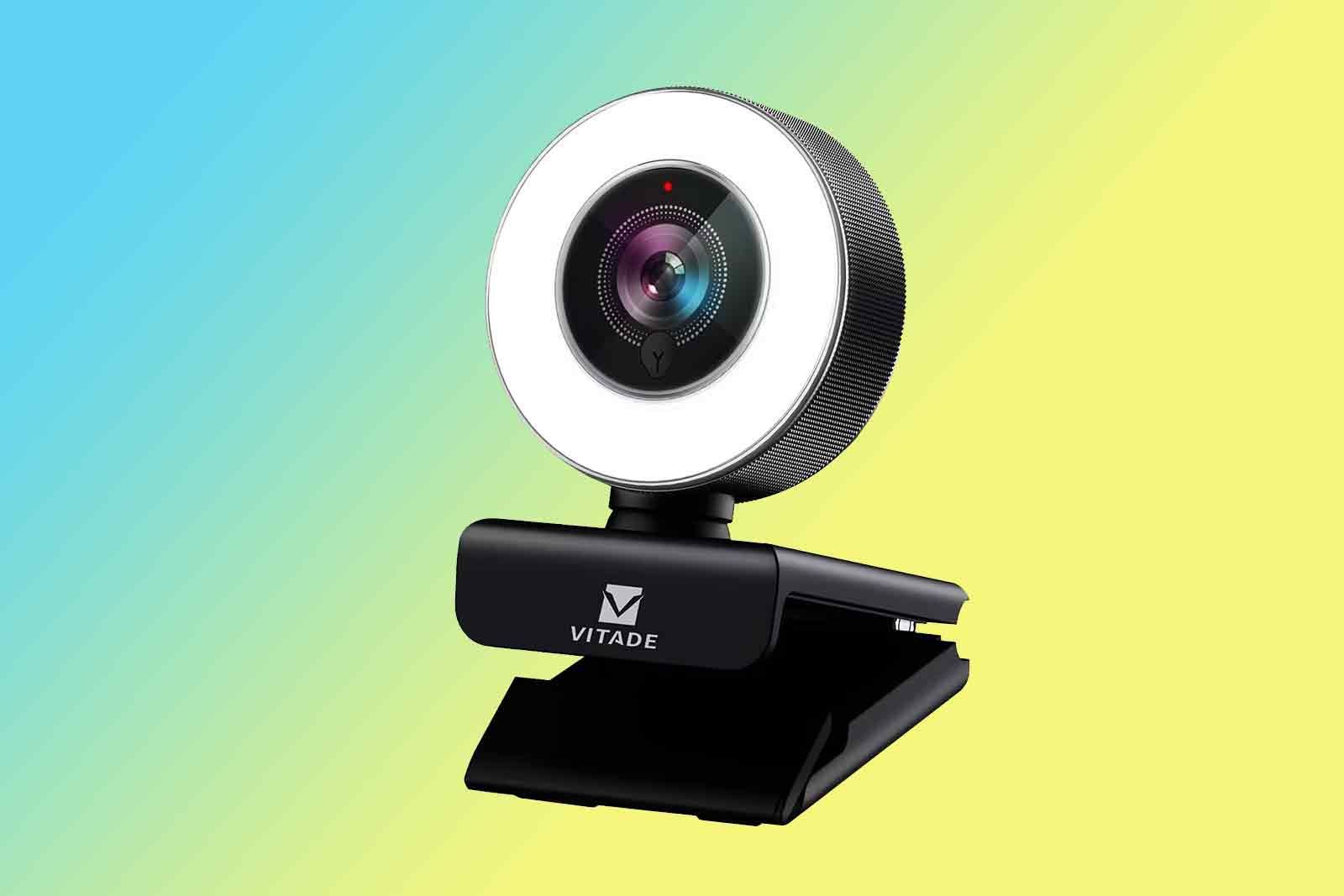 Vitade 960AF
2. Best budget webcam with lighting
Best with a built-in ring light
Get advanced lighting and camera features for a mid-level price with this pick.
Pros
Built-in ring light
H.264 encoding
Autofocus
Vitade's 960AF is slightly more expensive than some of the other picks here, but it does give you a bit more functionality.
The built-in ring light – which comes with three adjustable brightness levels and touch control – is ideal for those who need to up the illumination while streaming, with the camera itself capturing in 1080p HD resolution at 30fps.
It also throws in a bit more than just simple video capture, too, with automatic low-light correction and autofocus giving your stream a more professional feel without you having to manually tinker with settings.
It's also widely compatible, working with Windows, Mac, Chrome OS, Android and every major streaming platform.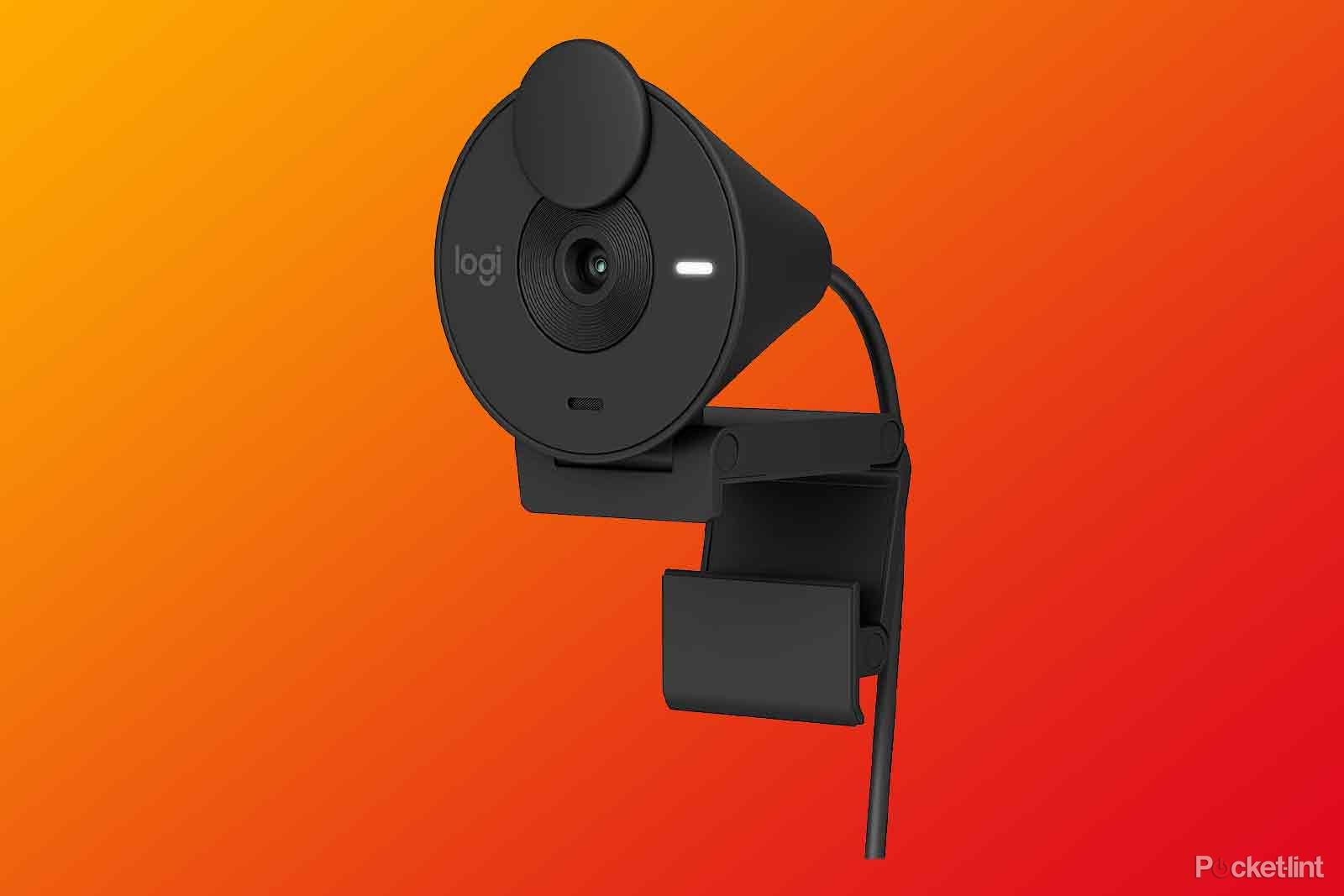 Logitech Brio 301
3. Best budget webcam for simplicity
Works really easily
This excellent little webcam is just mid-range enough to be at the top-end of a budget, but it's so easy to use and compact, making it a great option.
Pros
Simple to use
Looks nice
Compact for storage
Logitech has a much more recent offering for consideration in the form of the Brio 301, which has a really nice design and is super easy to install and keep in place on your monitor or laptop.
It's got a useful privacy shutter for when you'd like to ensure that it's not active, and has a very solid microphone, along with good noise correction on its image to ensure you come through clearly.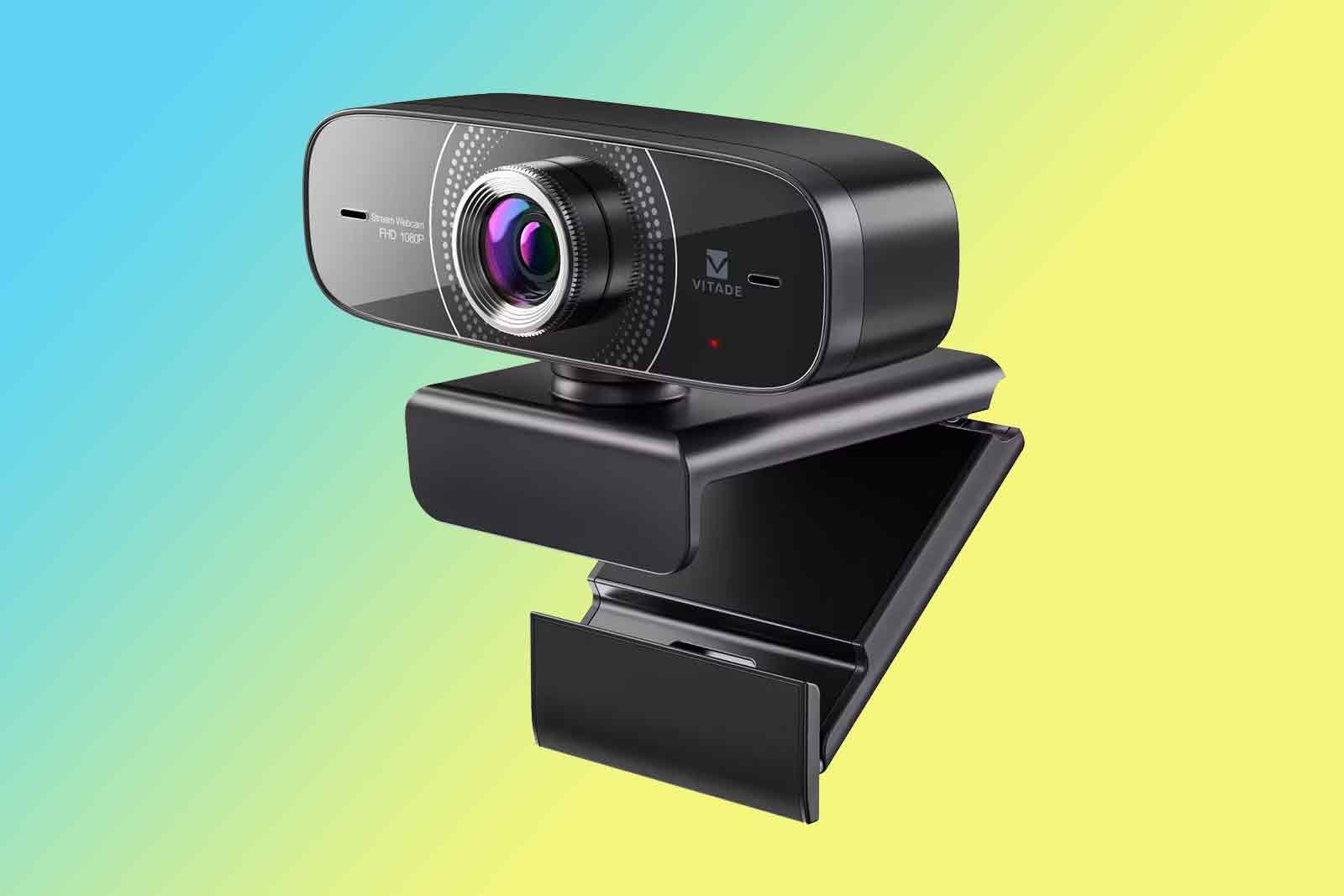 Vitade 826M
4. Best cheap webcam for value
Best for a budget
Vitade's budget pick still offers more than enough shooting power for those who want to stream.
Pros
Plug and play
110-degree field of view
Dual microphones
Cons
Not great in low-light conditions
Another offering from Vitade here, though this one is more about pure webcam performance than lighting features.
The 826M features a 1080p shooter that operates at 30fps using a 110-degree lens angle.
Like the Vitade webcam above, there's an automatic light correction feature, and users can also manually adjust the focus to keep things crisp when streaming.
It's incredibly simple to set up, too. Like other options on the list, it's a plug-and-play setup, also coming compatible with Windows, Mac and every major streaming platform you can imagine.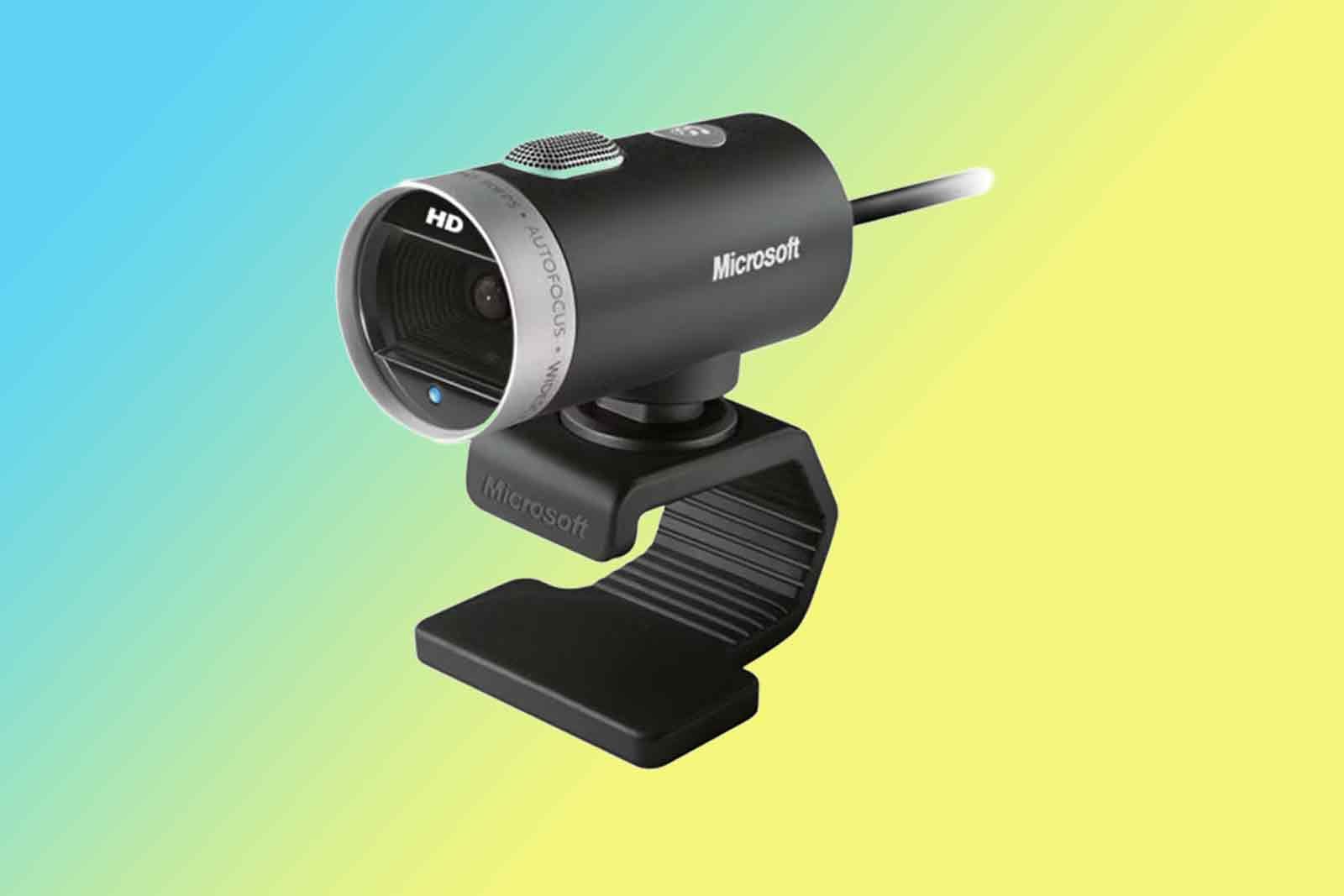 Microsoft LifeCam Cinema Webcam
5. Best budget webcam for autofocus
Best for reliability
$65 $75 Save $10
A longstanding and reliable pick from Microsoft. It's stood the test of time and has a unique and professional aesthetic.
Pros
Autofocus and exposure
Glass lens
Great microphone
This pick from Microsoft has stood the test of time, being first introduced all the way back in 2009. These days, the LifeCam Cinema offers an array of features rarely found in this price bracket.
You get a full-glass lens, autofocus and a superb microphone, all at a great price. Alongside this, Microsoft's supplied software has a suite of useful tools including an auto-zoom function to keep you in the centre of the frame.
It's only 720P but its build quality and track record suggest that it'll last you for many years. Apple users will need to watch out, though, as it seems the auto-exposure functionality isn't working on Macs.
How I picked the best budget webcams
A good budget webcam needs to meet many of the same criteria as any webcam, but should do so at a price that makes sense for most people – and that's what the options we've collated on this list manage. Logitech's C270 is now years old, but its camera quality has stood the test of time and its value is still great, although the newer Brio 301 is an ideal newer option if you want to stick with the same trusted brand. Newcomer Vitade, meanwhile, has also managed two excellent entries that come in at even more affordable price points, making for a smorgasbord of webcam choices for you.
How to choose a budget webcam
There are lots of budget webcams out there, and with such a wealth of options to choose from, it can be tricky to figure out the best camera for your specific needs. So, to help you decide, here are a few things that we recommend considering before you buy a budget webcam.
Autofocus or fixed lens?
You might think that this one is obvious, who wouldn't want their camera to focus automatically? Well, the reality is a lot more complicated.
You know when you take out your phone to shoot a photo and it spends a moment hunting for the correct focal length, usually with a pulsing zoom-like effect? Unfortunately, webcam autofocus tends to work the same way, especially on cheaper models. This effect can be quite distracting, and if the camera gets confused, it could end up focusing on the background, leaving you with a blurry face.
Fixed lens cameras, on the other hand, are much more of a pain to set up; but once it's done, you can usually just forget about it, as you tend to sit the same distance from the lens the majority of the time. However, if you need to move about a lot, then autofocus is going to be the way to go.
How's your lighting?
Good lighting can make or break the image quality of most cameras. In fact, you might be quite surprised by the quality that's possible from a cheap webcam when you add some extra lumens to the mix.
Some of our picks have built-in lights and can provide a neat all-in-one solution, but if you're serious about getting the most from your webcam, you might want to check out our guide to the best gear for streaming.
Where will you be mounting it?
Last but not least, it's important to think about where your new webcam is going to live. All of the options to make our list come with some kind of monitor mount, and most of these work in roughly the same way.
For more unconventional setups or those with an oddly shaped monitor, it's definitely worth looking at the different ways the camera can be mounted. Some come with a threaded receptacle for tripod use and others can use their own mount as a desktop stand.
Trending Products

.