Smart home technology can make your life a lot easier, but it can also be incredibly frustrating, too. That's because different manufacturers of smart home tech aren't designed to play nice. You might use one app for your smart lights, and another for smart plugs, and a third for smart locks. You're soon lost in a mess of apps and your home feels far from smart.
Related: Best Black Friday smart home deals: Google devices see first big discounts
Apple HomeKit is designed to help. It allows you to bring all your HomeKit-compatible smart devices under one roof, and control them with a single app, or even with your voice via Siri. Not every smart home device will work with HomeKit, but there are plenty of smart devices and accessories that do. Here are some of the best Apple HomeKit devices that you can get your hands on right now.
Best Apple HomeKit devices: Our top picks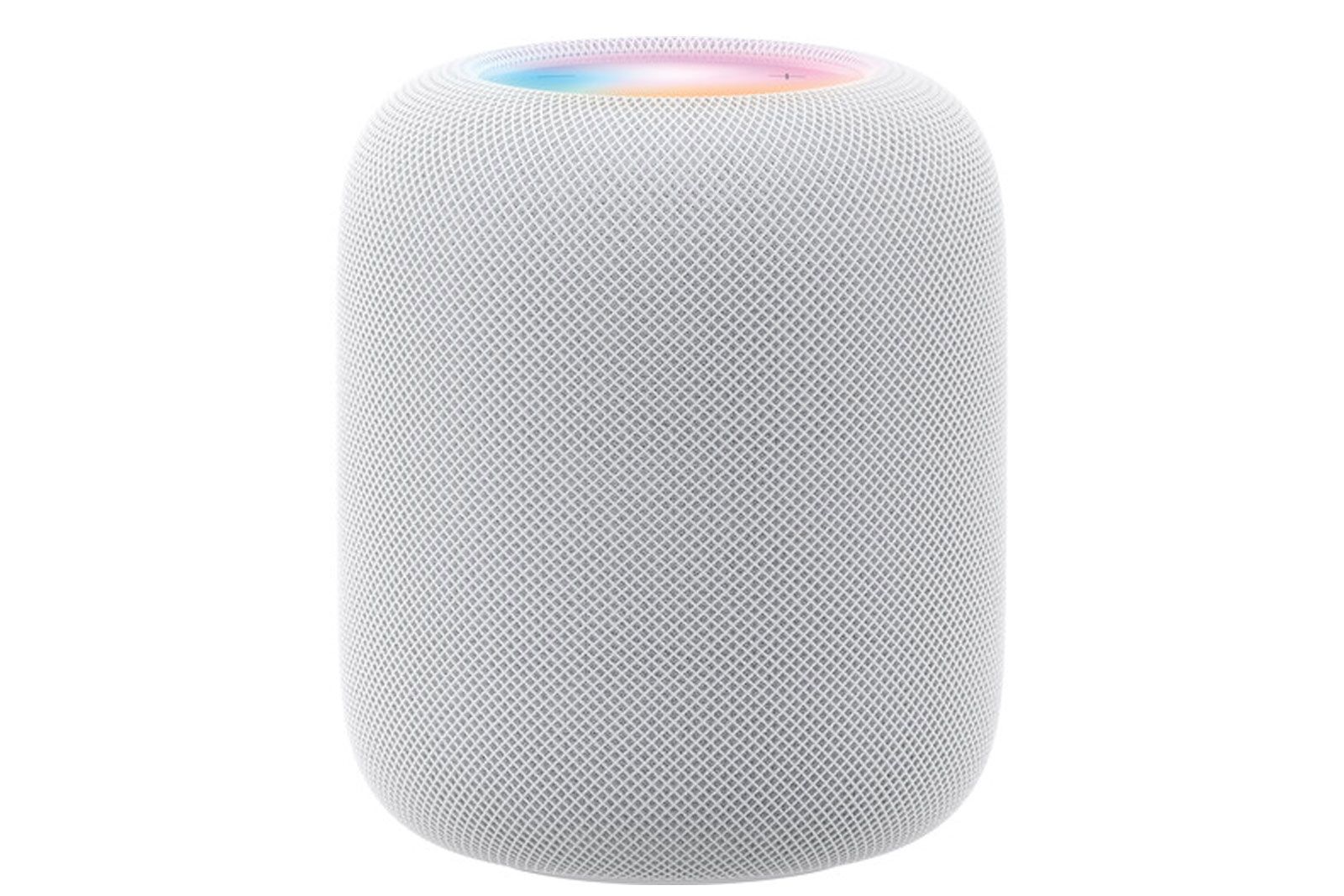 Apple
Apple HomePod 2
1. Best HomeKit smart speaker
Voice control to enjoy your entire hub
The second generation Apple HomePod is a smart speaker that offers great sound. It can also act as a Home hub for your HomeKit accessories, allowing you to control them even when you're away from home.
Pros
High quality audio
Control your HomeKit accessories with your voice
Acts as a Home hub for remote control and automation
Cons
Not the cheapest smart speaker
You can control HomeKit devices with the Home app as long as you're connected to the same Wi-Fi network. If you want to be able to control them from anywhere in the world, however, then you'll need to set up a Home hub. A second generation HomePod is the perfect solution. It will automatically register as a Home hub when you add it to the Home app, but you can also use it to control your HomeKit devices with your voice via Siri.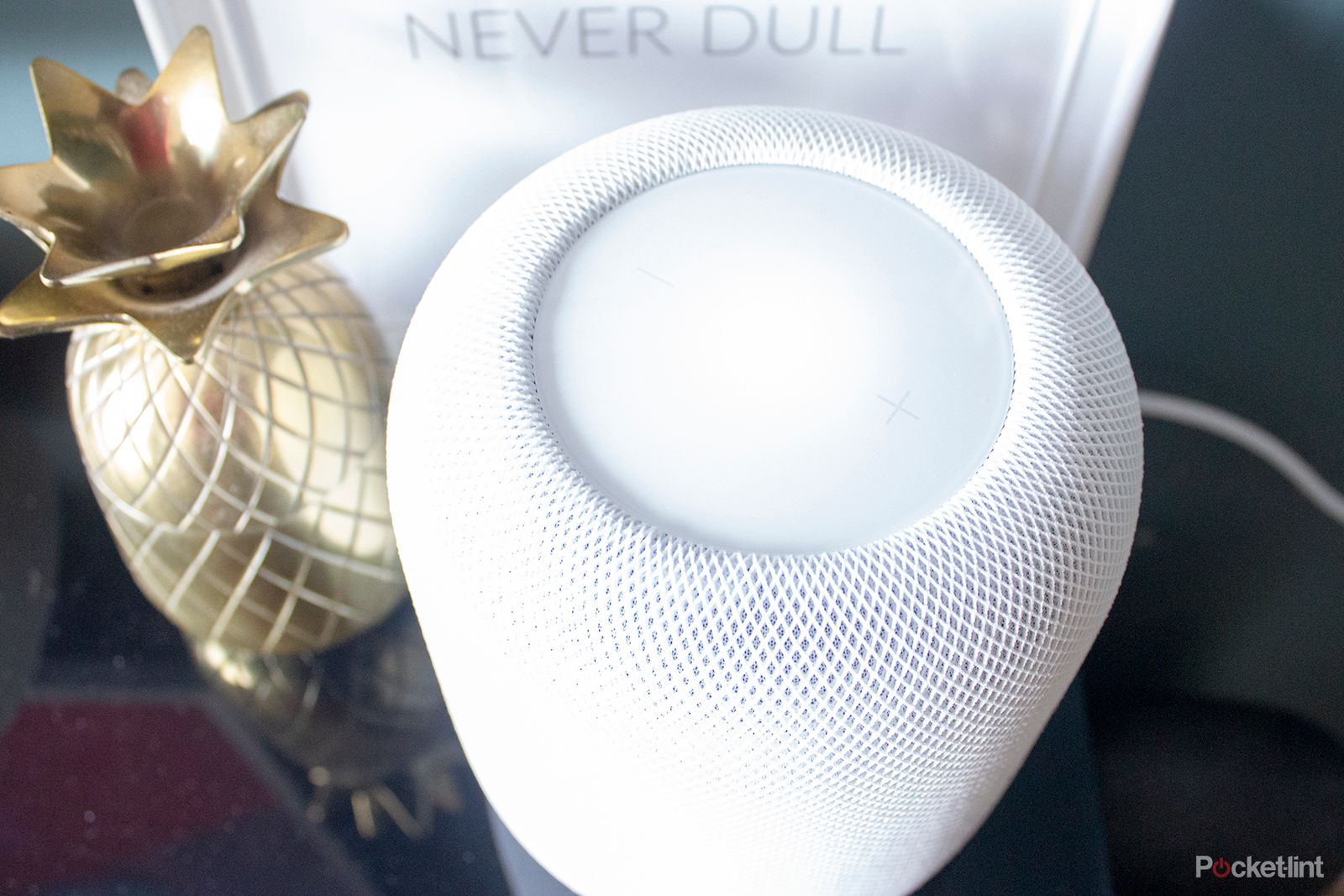 It's a great smart speaker in its own right, with high-quality audio, and temperature and humidity sensors built in. If you're not too fussed about sound quality, the HomePod Mini is a more cost-effective alternative.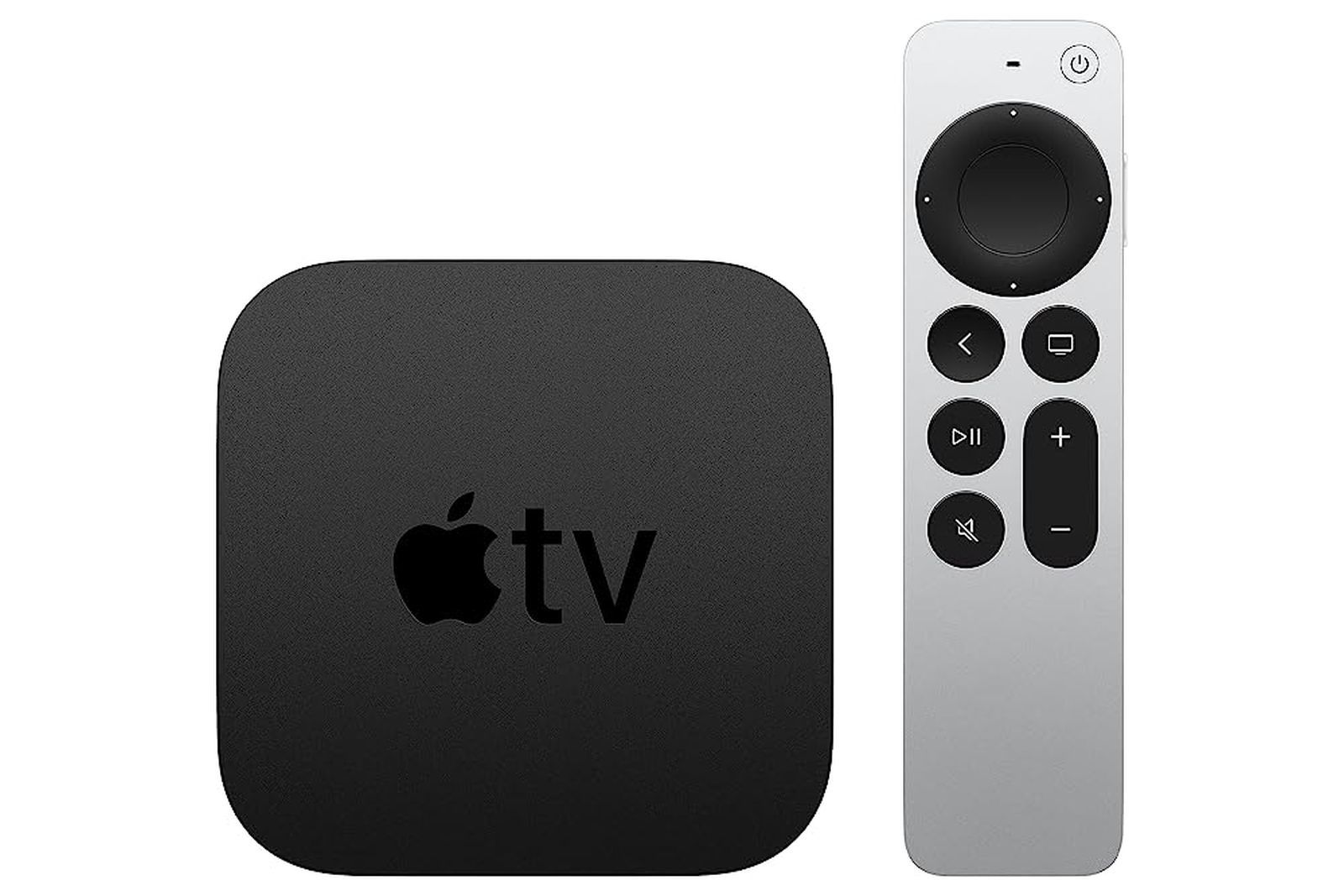 Apple / Pocket-lint
Apple TV 4K (2022)
2. Best HomeKit streaming box
Stream your favourite shows and control HomeKit remotely
The Apple TV 4K (2022) is the perfect streaming box for Apple users, allowing you to take full advantage of subscriptions such as Apple TV+ or Apple Fitness+. It will also act as a Home hub to allow remote control of your HomeKit accessories.
Pros
4K streaming with HDR10+
Integrates seamlessly with Apple subscriptions
Acts as a Home hub
Cons
Expensive compared to other streamers
Another great option for a Home hub is the Apple TV 4K (2022). Once set up as a hub, it will communicate with your HomeKit devices even if you're on the other side of the planet, ensuring that you never leave the lights on by mistake again. It's a great streaming box, with support for HDR10+ and works brilliantly with Apple subscriptions such as Apple Fitness+, Apple Arcade, and Apple TV+.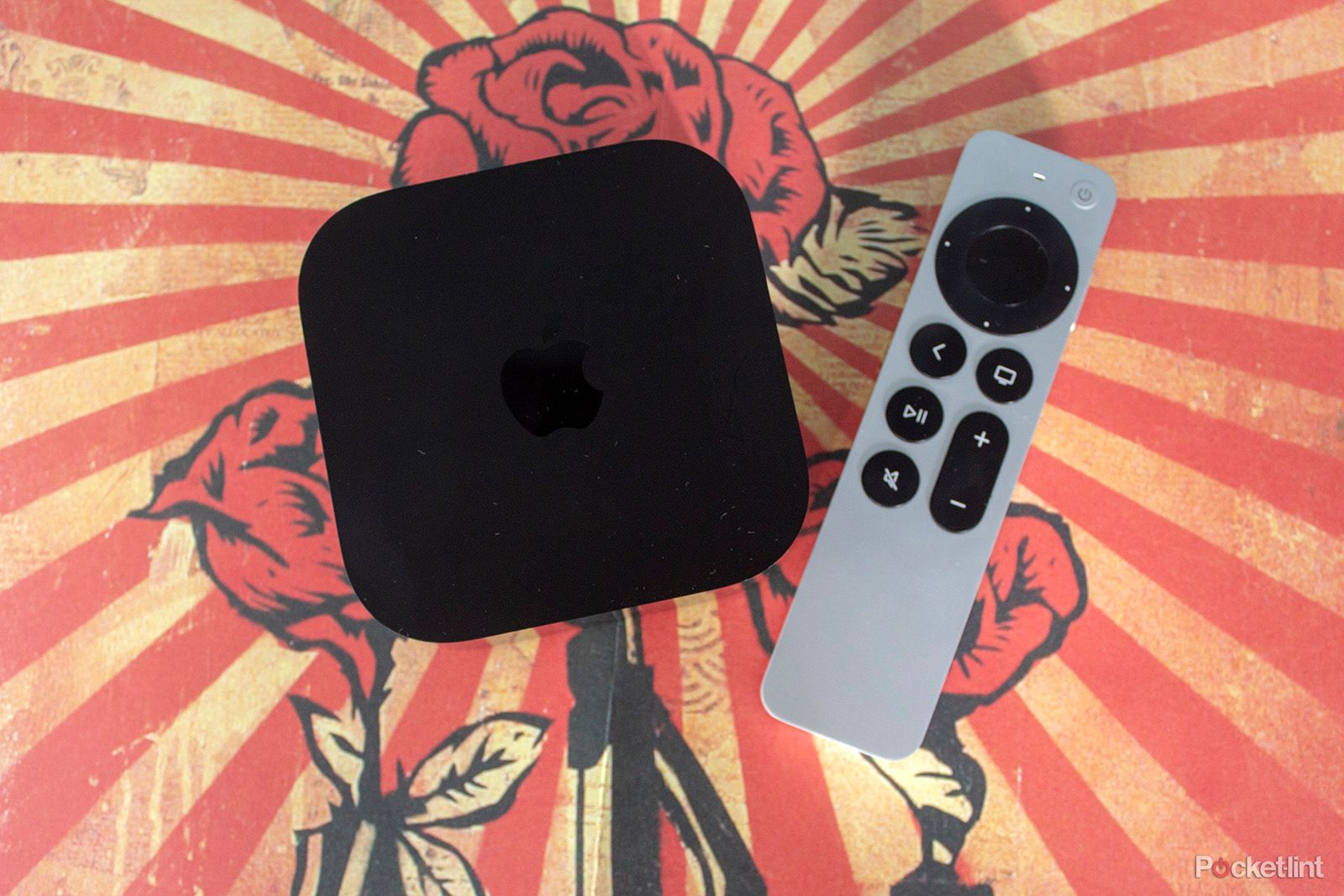 It comes in 64GB or 128GB options, and you can choose between the Wi-Fi only and Wi-Fi & Ethernet variants. The Siri remote is also a useful addition; if you miss what someone says during your favourite show, you use the remote to ask Siri what they said, and the content will rewind and play the same section again with subtitles.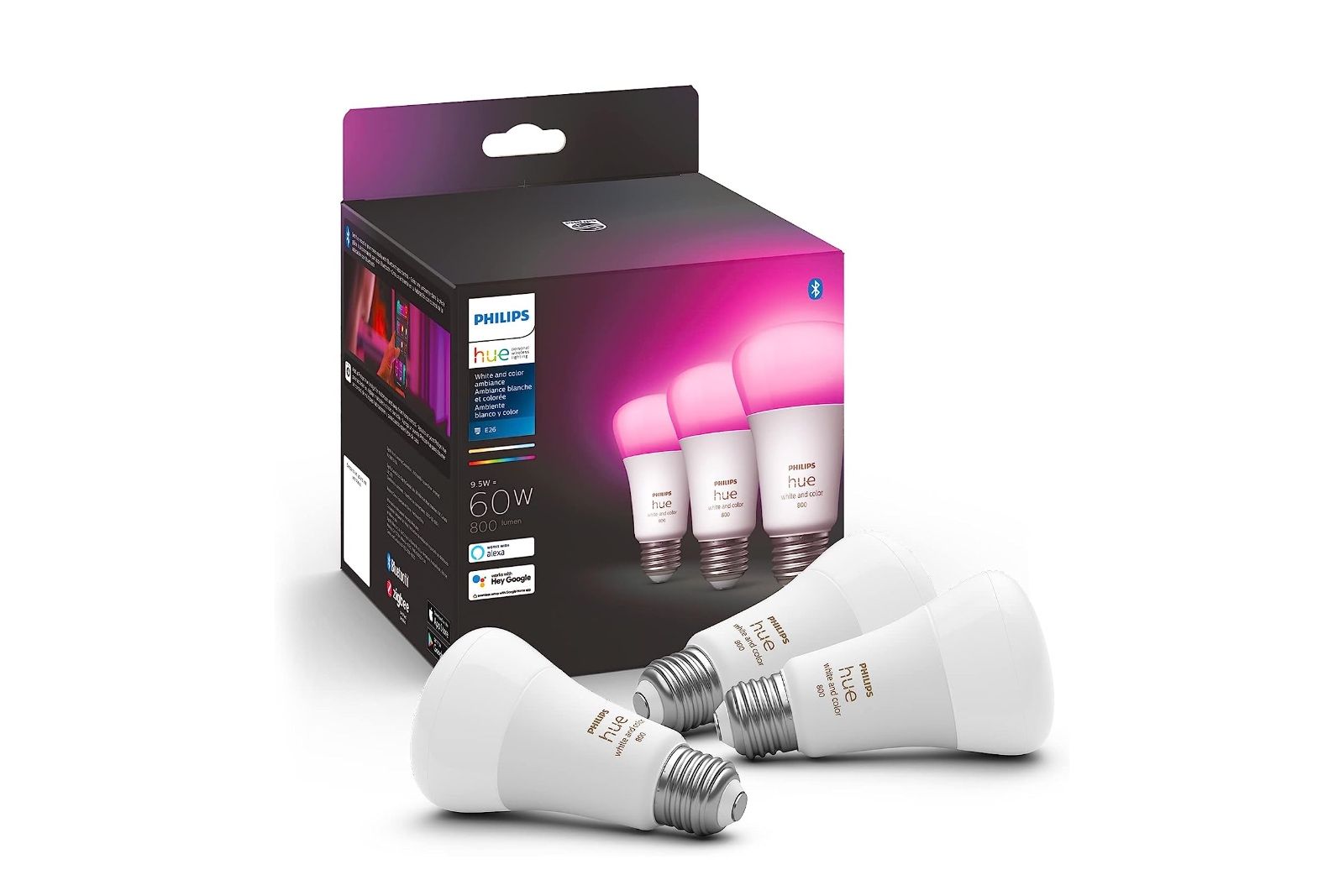 Philips Hue
Philips Hue Starter Kit
3. Best HomeKit smart lighting
Smart bulbs that can display any colour you can imagine
$159 $200 Save $41
Philips Hue is one of the biggest names in smart lighting, and this starter kit is an easy way to start your smart lighting journey. With the included hub, you can control your lights even when you're away from home.
Pros
Bulbs offer both white and colour light
Smart hub included to control the bulbs remotely
Work seamlessly with the Home app
Cons
Cheaper alternatives are available
Smart lights are one of the easiest ways into the world of smart home tech. Swap out your bulbs, plug in a smart hub, and you can control your lights with an app or even with your voice. Philips Hue is one of the biggest names in smart lighting, and with good reason; its products are excellent, are easy to control, and work perfectly with HomeKit.
There are Bluetooth Philips Hue bulbs available that don't require a hub, but you lose some functionality, such as the ability to be able to control your lights when you're away from home. For the most control, this starter kit with colour bulbs and a smart hub gives you everything you need to get started with smart lighting.
Related: Best smart light switch: Take a shine to these top Alexa and Google Assistant switches
If you have dumb devices that you wish were smart, a smart plug may be all you need. By plugging your device into a HomeKit-compatible smart plug, and then smart plug into the power, you can turn the device on and off directly from the Home app. You can even set up automations so that your smart plug turns your coffee machine on first thing in the morning, ready for you to wake up to the delicious aroma.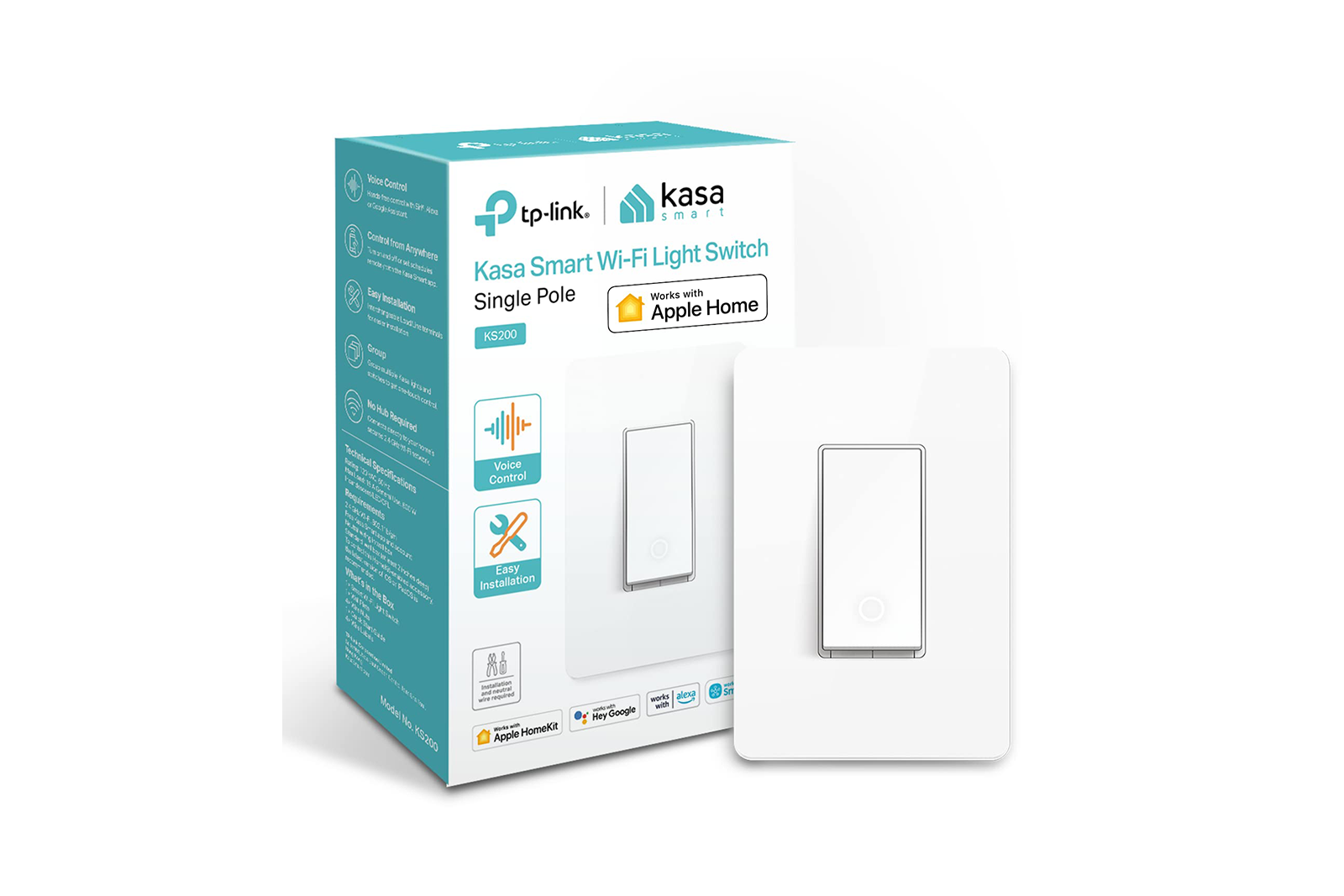 Kasa
Kasa Apple HomeKit Smart Light Switch KS200
4. Best HomeKit smart light switch
It's a breeze to control your smart lights
$16 $25 Save $9
Smart light bulbs and dumb light switches aren't the best combination. This HomeKit compatible smart light switch ensures that your smart light bulbs always have the power they need to remain smart. It works with Alexa and Google Assistant, too.
Pros
HomeKit compatible
Wi-Fi built in
Also works with Alexa and Google Assistant
One problem with smart light bulbs is that they need power for you to be able to control them. If you turn off the light switch on the wall, your smart bulb no longer has power, and you can't turn it back on using Siri or other smart controls. The only way you can get your light back on again is via the physical switch.
Smart light switches solve this problem by ensuring that your light always has power even when you've turned your lights off at the light switch. It means that you can always turn your smart bulbs back on, no matter how you turn them off. This Kasa smart light is HomeKit compatible, but it will also work with Alexa and Google Assistant too, so you can control your smart lights with any voice assistant that you like.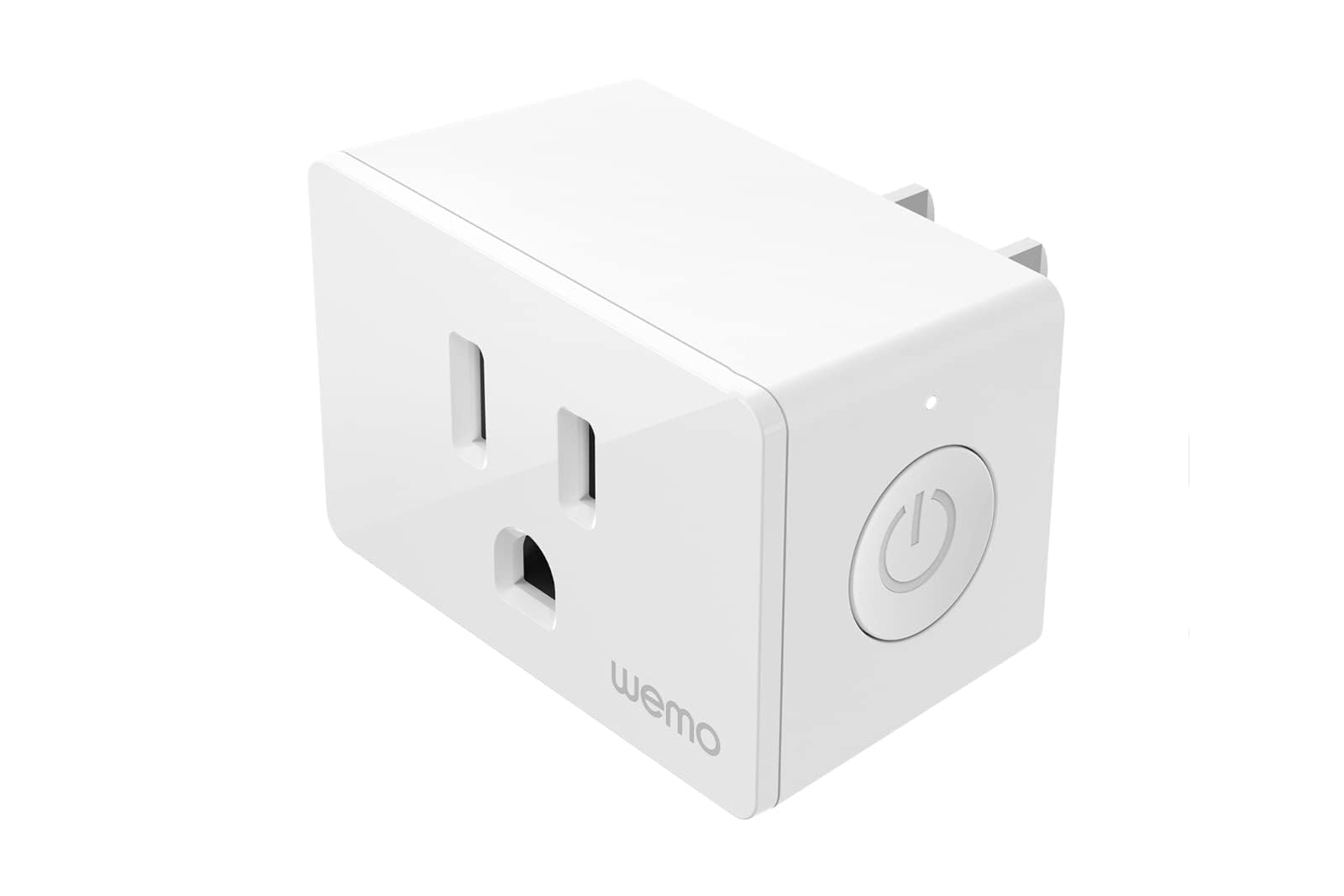 Wemo
Wemo Smart Plug with Thread
5. Best HomeKit smart plug
A smart plug designed to work with a HomeKit home hub
$24 $30 Save $6
The Wemo Smart Plug uses Thread to communicate wirelessly with your Home hub. It can also act as a repeater, passing signals along to other Thread devices. You can also control the Wemo Smart Plug over Bluetooth.
Pros
Thread-compatible
Designed to work with HomeKit
Can be controlled remotely via a Home hub
Cons
Requires a compatible Home hub to use Thread
The Wemo Smart Plug with Thread is a great smart plug that works seamlessly with HomeKit. The plug communicates over Thread, which is a mesh networking technology that allows smart devices to communicate with each other. In order to use Thread, you'll need a Home hub that can act as a border router.
Related: Best mesh Wi-Fi systems: Expert reviewed
Currently, this includes the Apple TV 4K 2021 or later, the second-generation HomePod, and the HomePod mini. If you don't have one of these, the Wemo Smart Plug can also communicate over Bluetooth.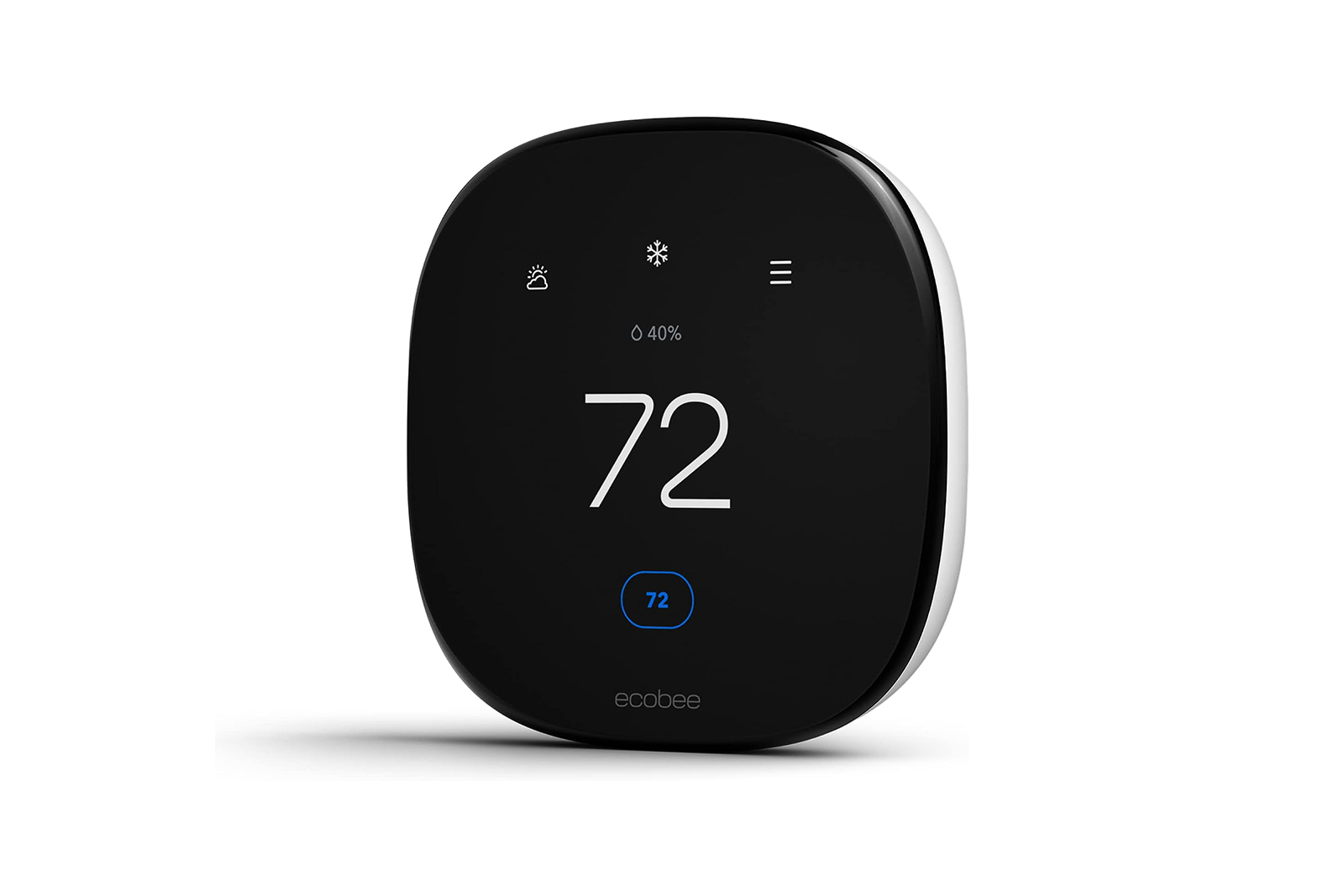 Ecobee
Ecobee Smart Thermostat Enhanced
6. Best HomeKit smart thermostat
HomeKit compatibility to reduce your heating bills
$170 $190 Save $20
The Ecobee Smart Thermostat can automatically turn off the heating when you leave home. It can then preheat your home to the perfect temperature for your return. You can control the Ecobee Smart Thermostat through the Apple Home app.
Pros
Geolocation to only heat your home when you're in it
Control the temperature with your voice via Siri
Can be self-installed
Cons
Remote sensor sold separately
If you're looking for smart home tech that can save you money, then a smart thermostat may be just what you need. The Ecobee Thermostat (2022 Edition) is a HomeKit compatible smart thermostat that is packed with features. You can install it yourself with a little know-how, so you won't need to pay for installation.
The thermostat can use geofencing to tell when you've left home and turn off the heating or cooling. It can then preheat or cool your home before you arrive so that you walk into a house that's the perfect temperature. You can also use smart scheduling to suggest changes to your heating schedule based on when you're away from home. With HomeKit, you can control the temperature in your home through the Home app, or even ask Siri to turn the heat up if you're feeling a little cold.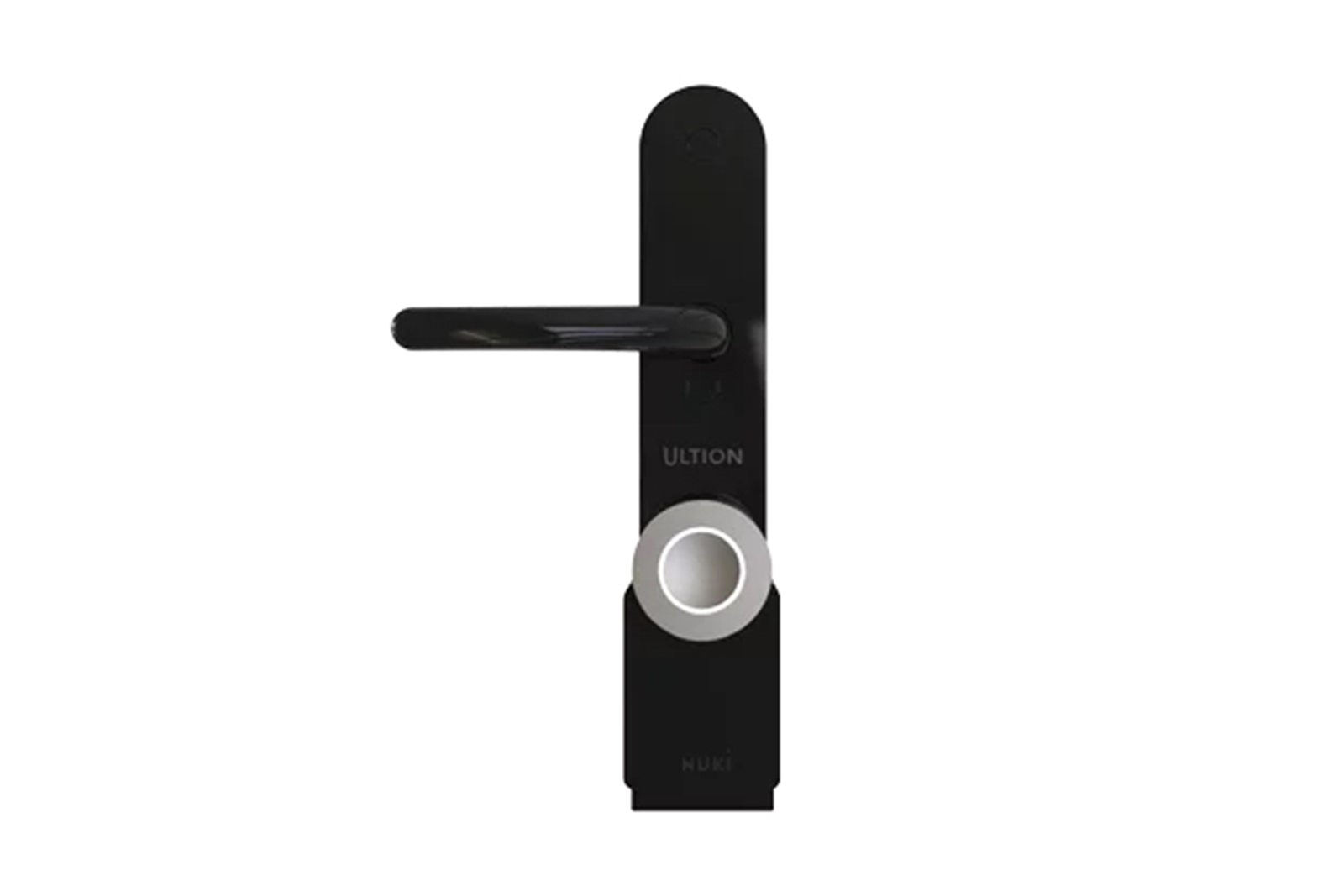 Ultion Nuki
Ultion Nuki Plus Smart Lock
7. Best HomeKit smart lock
High-security lock cylinder to boot
If you want both security and convenience, then what about a Nuki smart lock combined with an Ultion high-security lock cylinder? The lock is HomeKit compatible, and can also publish MQTT data, so that you can easily integrate with smart home systems such as Home Assistant.
Pros
Unlock the door with your iPhone or Apple Watch
Wi-Fi built in
MQTT for simple integration with Home Assistant
Once you have a smart lock, you'll never want to go back. The Ultion Nuki Plus is a HomeKit-compatible smart lock that replaces your existing cylinder with a high-security Ultion cylinder for added security.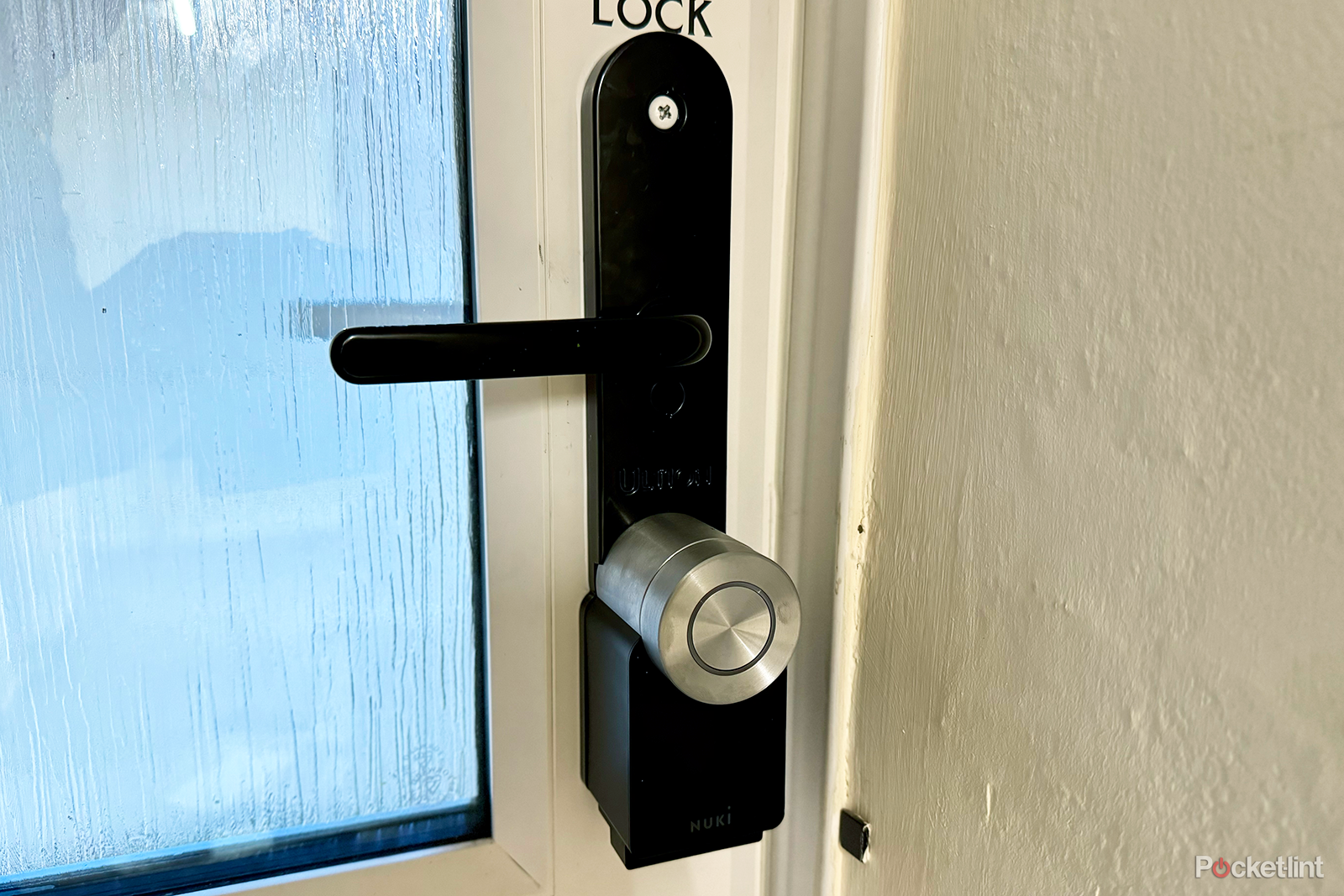 You can unlock the door with the app, or through the Apple Home app. You can even have the door automatically unlocked when you get close to it, for totally hands-free unlocking. The smart lock has Wi-Fi built in and a rechargeable battery, and it can also publish MQTT data so that you can easily integrate your smart lock with home automation software such as Home Assistant, allowing you to create powerful automations.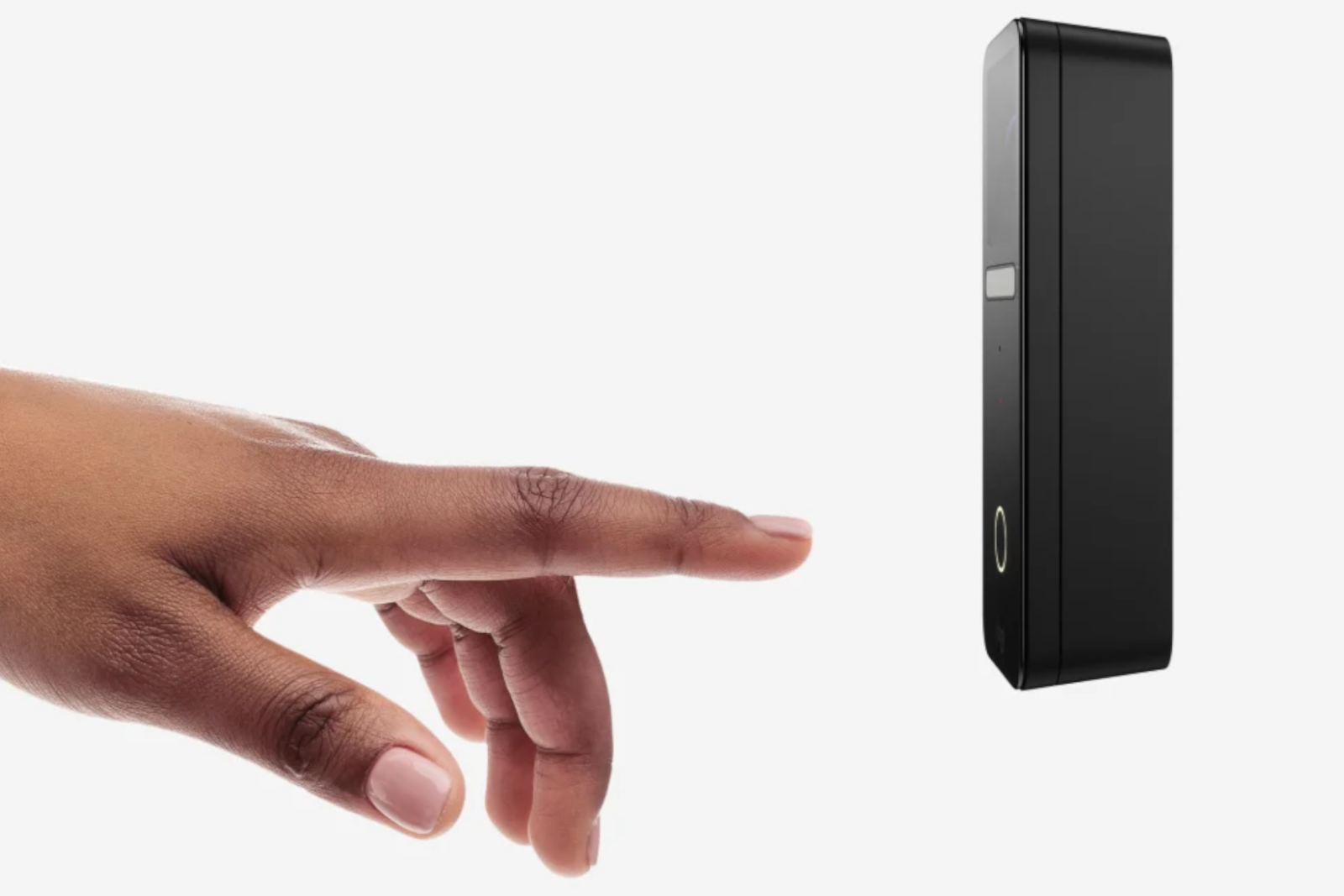 Logitech
Logitech Circle View Wired Video Doorbell
8. Best HomeKit smart doorbell
Can tell you who is at the door with facial recognition
$186 $200 Save $14
A smart doorbell with a built-in camera that allows you to see who is at the door even when you're not home. Facial detection can even tell you who is at the door.
Pros
Works with Apple HomeKit Secure Video
Monitor your door remotely
Cons
Wired version only, no battery option
Not every smart home device will work with HomeKit. The popular Ring smart doorbells, for example, aren't compatible. If you're looking for a smart doorbell that works with HomeKit, however, then there are plenty of options out there, including the Logitech Circle View Doorbell.
Using Apple HomeKit Secure Video, you can store footage from the doorbell securely in the cloud, and access it from anywhere. You can use facial recognition to tell you who is at the door, and even see a pop-up on your Apple TV showing you who has just rung the doorbell. There's also colour night vision to keep your home more secure at night.
How I picked the best Apple HomeKit devices
I tried to ensure that I selected products from some of the most popular smart home accessory categories, including smart lighting, smart plugs, and smart thermostats. I also wanted to select products that could be used without necessarily having a Home hub set up. However, without a Home hub, you won't get the full array of features that are possible with the devices above, such as remote control or automation.
Does the device support HomeKit?
Not every smart home device will work with Apple HomeKit, so you can't just buy any smart home tech and expect it to work. If you're shopping in person, look out for labels that read 'Works with Apple HomeKit' or 'Works with Apple Home' to be certain that the device is compatible. If you're shopping online, the product page should make it clear if HomeKit is supported. If you don't see HomeKit mentioned on the page, then it's more than likely not compatible. Some smart tech will work with multiple smart systems, so just because a device works with Alexa or Google Home doesn't necessarily mean that it won't work with HomeKit.
Do you need a smart hub?
Many smart devices use their own proprietary hubs to allow the devices to be controlled via app or via voice. For example, some Philips Hue bulbs require the Hue hub in order for you to control them through the app. Some accessories also require you to create an Apple Home hub using a HomePod or an Apple TV 4K if you want to gain access to all the features, such as automation and remote control. Make sure you know what type of hub you'll need, otherwise you may not be able to communicate with your smart accessories.
Can you still use devices that aren't HomeKit compatible?
Absolutely. There's nothing to stop you using smart devices that aren't compatible with HomeKit using their native apps. You won't be able to add these accessories to the Home app, so you'll need to switch back and forth between the apps, or use voice control from a different ecosystem such as Alexa or Google Assistant.
Trending Products

.