For Marvel and DC, event comics are intended as a good way to get readers attention once or twice (or more) per year. Some events clear the deck so a new status quo can be put in place for a year or two, others are meant to boost a character's profile ahead of their jump to TV or film, and others just exist as a means to shake things up for the various heroes and villains for a few months.
Randall Park's Favorite Superheroes
DC did Knight Terrors not too long ago (and Dark Crisis on Infinite Earths about a year prior to that), and its big event closing out the year is Beast World from Tom Taylor (Nightwing) and Ivan Reis (Green Lantern). With the Titans now the new A-list team of the DC Universe after the Justice League is on the backburner, it falls to them to handle a big alien starfish known as the Necrostar—said to be like classic DC villain Starro, but "far more frightening." Because the monster was beaten by Starro forever ago, they reason that Beast Boy can just shapeshift into the starfish and beat Necrostar that way. But that plan goes to hell after Beast Boy becomes a little too much like Starro and sends out spores that turn its victims into animals.
Beast World was revealed at San Diego Comic-Con earlier this year, and is being billed as the "first Titans comic book crossover event." For a team that's been around for decades, they've been featured players in many an event, and even starred in some of their own that were isolated off from the rest of the DCU. You can see how their first line-wide crossover is going in one cover up above, and another at the bottom of this story, but it don't appear to be looking good. Beast Boy's power set makes him a low key dangerous hero, and this event is going to try and make a case for that over the course of its run. Things are going to get so dire that Amanda Waller eventually gets involved, which will surely make things even more complicated for the Titans after the dust clears.
Starting in October, Beast World will play out in various comics in the coming months. A slice of DC solicits for the month of December from Popverse reveals Beast World Tour tie-in stories that individually focus on characters in Gotham City (like Stephanie Brown), Central City (the Flash family), and Atlantis (Mera). Each World Tour issue will feature its own collection of writers and artists, with participants including Chip Zdarsky, Gretchen Felker-Martin, Sergio Acuña, Valentin De Landro, and more. Taylor and Reis will tackle the main Beast World story, which is expected to last through early 2024.
Titans: Beast World will kick off with Tales of the Titans #4 by Andrew Constant and the art team of Brandt & Stein on October 24. The event's first issue will release the following month on November 28.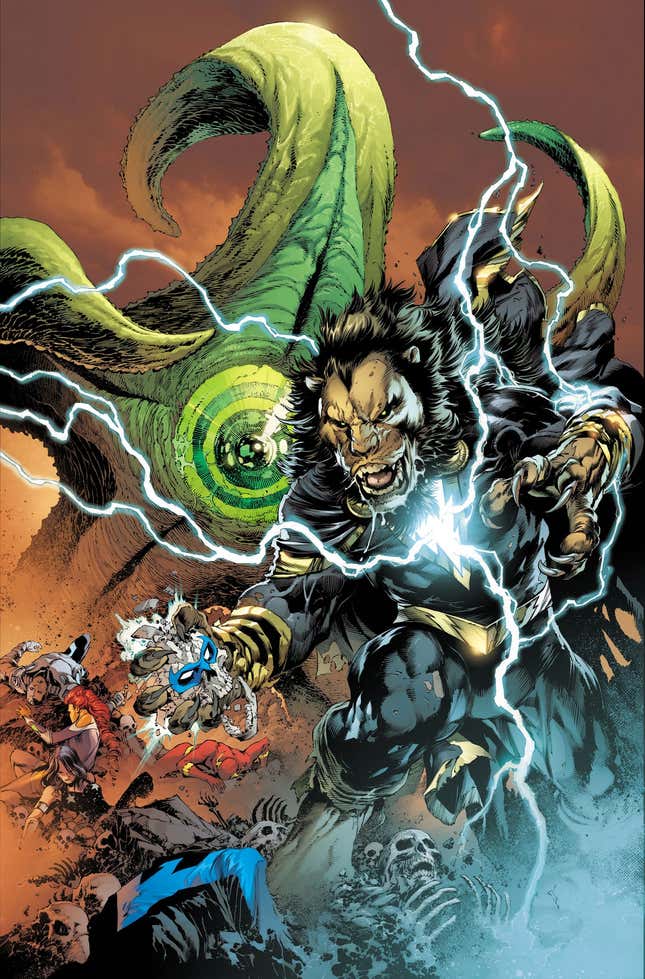 ---
Want more io9 news? Check out when to expect the latest Marvel, Star Wars, and Star Trek releases, what's next for the DC Universe on film and TV, and everything you need to know about the future of Doctor Who.
Trending Products

.